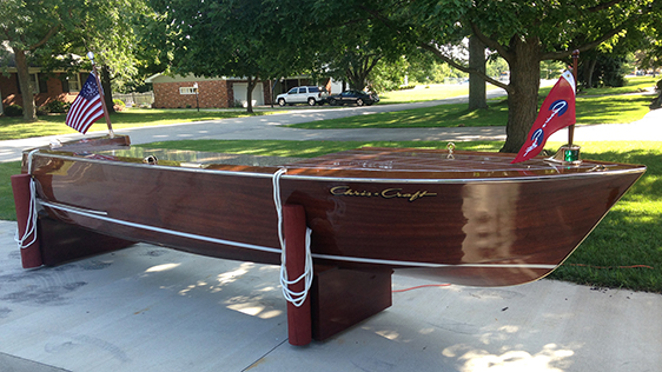 From one side it looks like a 17′ Chris Craft mahogany runabout, but step behind and you find that this is only half what it seems. Behind the boat is a 17′ bar beautifully done in mahogany that may no longer be seaworthy, but is certainly capable of taking people on a voyage of cocktail exploration.
This unusual and creative piece of maritime furniture is coming up for auction by Auctions America at their Automobilia sale which will take place over the 25th-26th June 2016.
You will find the sale page for this delightful conversion conversation piece if you click here.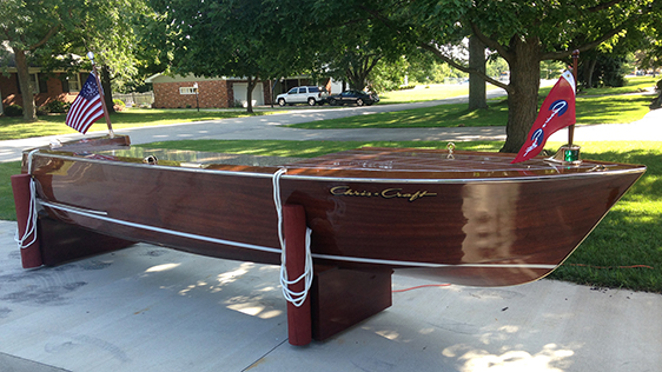 (All pictures courtesy Auctions America).