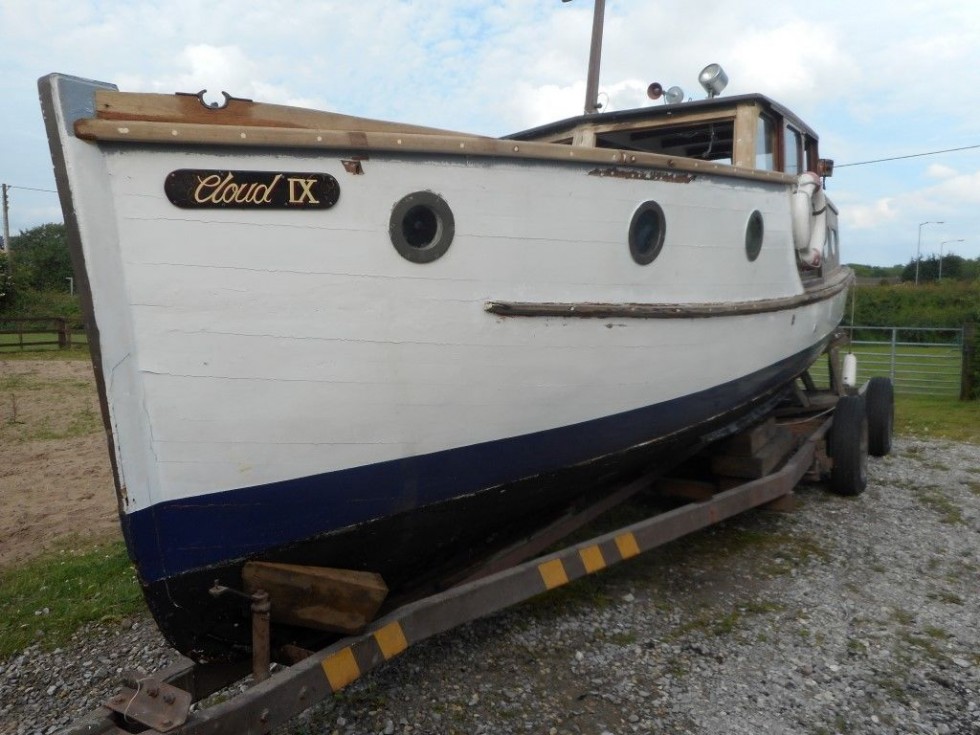 The name Vosper is synonymous with the best in British boat building and rightly so. They have not only a reputation for quality, but for some of the best aquadynamics one might find on any water going craft anywhere. So a vintage Vosper combines that reputation with a hand crafted wooden boat which exudes a character all its own.
This 1926 Vosper Thornycroft has a high bow and solid portholes in the front section that means that, although it is described as a "river boat" it should actually be well suited to off shore sailing also. Its a boat that would do very well in Hong Kong waters for example for recreational jaunts around the islands.
This boat is twenty eight feet long and comes with a trailer. The Thornycroft engine is original and able to run. The boat has been in storage in a dry barn for the last fourteen years.
The boat's name is "Cloud IX" which seems quite apposite. I think I would be one of those on "cloud nine" to have this occupying my "project shed".
So, if you have a penchant for vintage boats you may want to visit the E-Bay auction page. You'll find it if you click here.
At time of posting there were only sixteen hours left on this auction so you might want to get in quickly if you are seriously interested in acquiring "Cloud IX".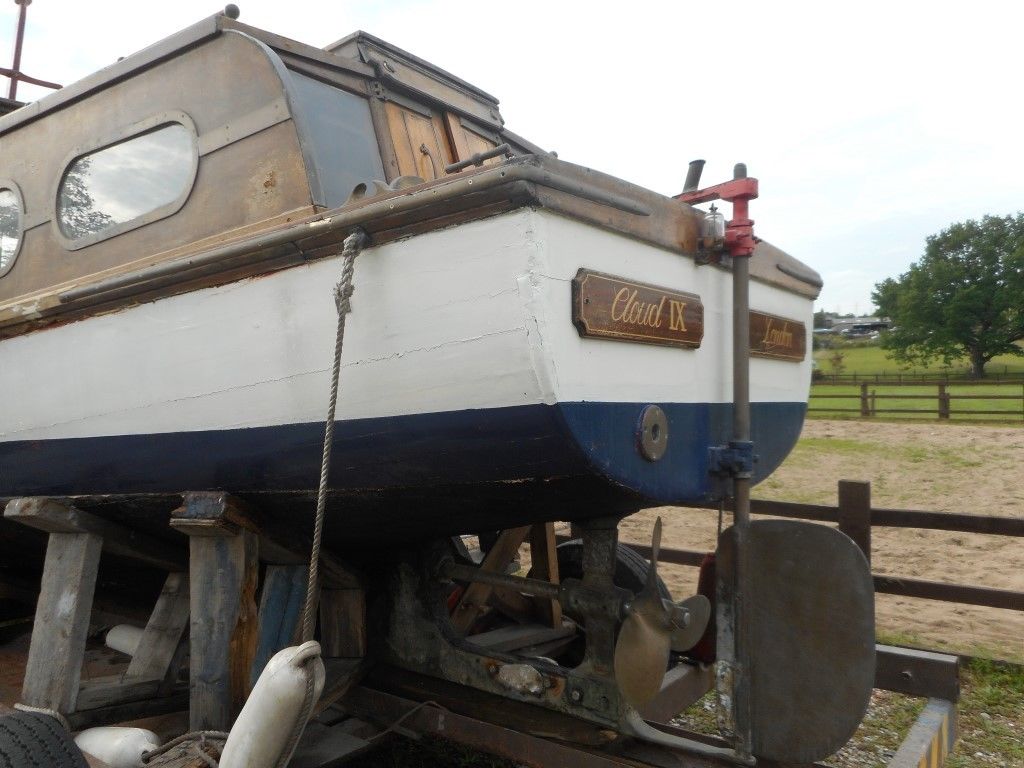 It is also possible, although not confirmed, that Cloud IX was amongst the boats that were involved in the evacuation of Dunkirk. So it may have a significant historical legacy also.