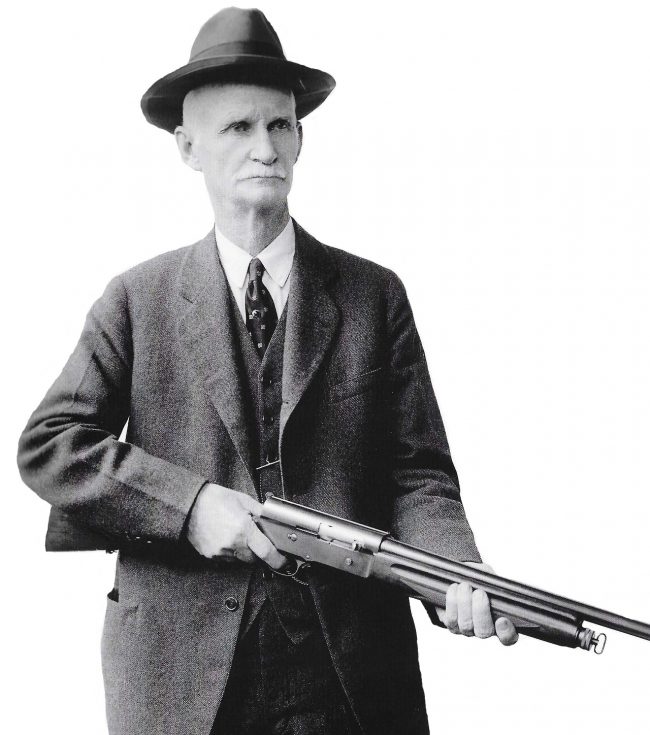 John Moses Browning once said that he regarded his Auto 5 semi-automatic shotgun as one of his best inventions. It remains one of the best choices as a practical shotgun whether for target shooting such as skeet or trap, out on the duck wetlands, or in thick scrub after pigs with the short slug barrel fitted. This was and still is one of the best automatic shotguns ever made. There is just one caveat, it was and is really important to read the instruction book.
A semi-automatic shotgun is a slightly more complex firearm to work with than a single shot or double barrel. With the great flexibility afforded by the interchangeable barrels, and the ability to move from light skeet loads to heavy waterfowl loads to slugs for deer and wild boar comes the need to be able to make some adjustments, adjustments that require the field stripping of the gun, and reading of the instruction book as the adjustments are not self evident of themselves.
To adjust the Browning Auto 5 for different load levels one needs to first field strip the gun and locate the bronze friction piece and the friction ring. These are the components that enable adjustment for different loads. Failure to do this adjustment leads to the gun producing excessive recoil.
The Browning Auto 5 will still work reliably without this adjustment, and apparently will actually function without the bronze friction piece and friction ring installed at all. Recoil will be harsh if they are removed, recoil can be needlessly hard if they are not set properly, but the Browning Auto 5 is a very pleasant gun to shoot if it is set up properly, and it will last a lot longer if adjustments are made correctly.
You will find the instruction book for the Browning Auto 5 in downloadable PDF format if you click here.
In addition to the bronze ring and friction ring adjustments there was another trap for young players who hadn't read the instruction book, and I was one of those "young players" when I first had the opportunity to use one on a duck shoot many years ago. The gun was loaned to me by a friend who left me to figure out how to use it, I think he just assumed I would know. I opened the breech and inserted a cartridge into the chamber, I was supporting the gun with my left hand under the receiver as I did that and managed to accidentally press the button on the right side of the receiver as I pushed the cartridge into the chamber with my thumb. The innocuous little button is the bolt release and so the bolt slammed shut on my poor little thumb leaving blood on the breech face and a look of significant pain on my face. Painful lessons are usually ones we remember and I've never managed to accidentally close an action on my thumb ever since.
You will find the 1947 FN Belgium made Browning Auto 5 pictured above for auction on 26th May 2016 if you click here.
The sale gun is fitted with a Polychoke and you will find information about Polychokes if you visit their website which you will find if you click here.
Designed in 1898 John Moses Browning's Auto 5 was in production by various manufacturers from 1902 up until 1998. The earlier guns made by Fabrique Nationale in Belgium are amongst the most prized both for functionality and for quality of manufacture. The guns were also made by Miroku in Japan for a while and the Japanese made guns were well made but tend to be heavier than the Belgian FN made guns. These guns were made by Remington as their Model 11 and by Savage as their Models 720 and 745. With their long recoil operation these guns soak up recoil and tend to function with near legendary reliability. The Belgian made examples are already collector's items, but are not too valuable to collect and shoot. If you have a chance to own one, get it, but get it serviced by a competent gunsmith before you use it, and have a read of the instruction book to get properly familiar with it. These are one of the best semi-automatic shotguns extant.