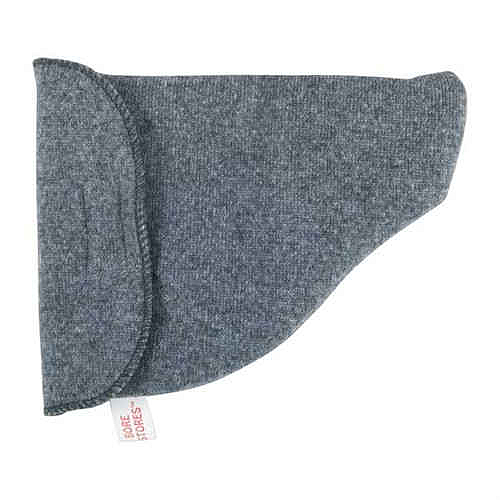 Storing our firearms, be they rifle, pistol, revolver or shotgun is a practical necessity. It's not a dramatic or fun aspect of firearms ownership and use, just a necessary one. One thing is sure, having a corrosion and dirt preventative covering over any firearm in storage is going to be a worthwhile piece of "piece of mind" insurance that the gun is as protected as you can make it, whether it's going to be stored in a gun cabinet, safe, bag, or just hung on a rack on the wall.
Bore Stores make long term storage cases which are simply protective bags to put a firearm in and which are made to prevent moisture, corrosion, dust and dirt from getting to any gun stored inside them. These cases are treated with silicone and rust inhibitor, and provide a cushioned protected environment for the firearm inside whilst allowing air circulation. So the firearm does not need to be heavily greased before long term storage.
Whether you are a firearms collector and need to protect your investments, or an ordinary firearms owner and user who needs to store guns between seasons, or if you are going away for an extended period such as taking up an interstate or overseas contract then you need to be able to store your firearms so that when you get them back out again you find everything as you want it to be.
Bore Stores long term storage cases are inexpensive, but provide quality protection for your firearm.
You will find Bore Stores long term storage cases on Brownells if you click here.