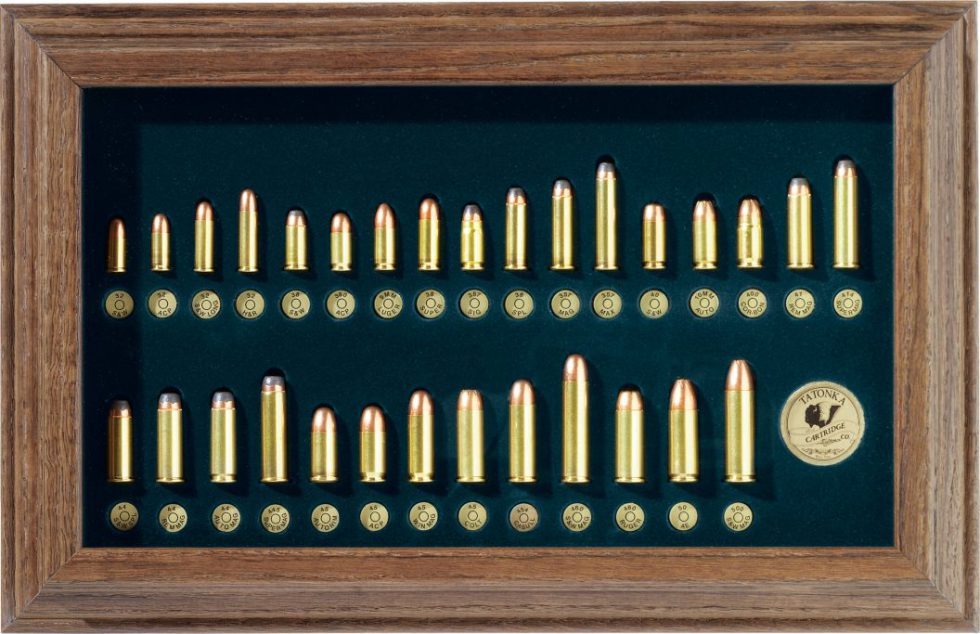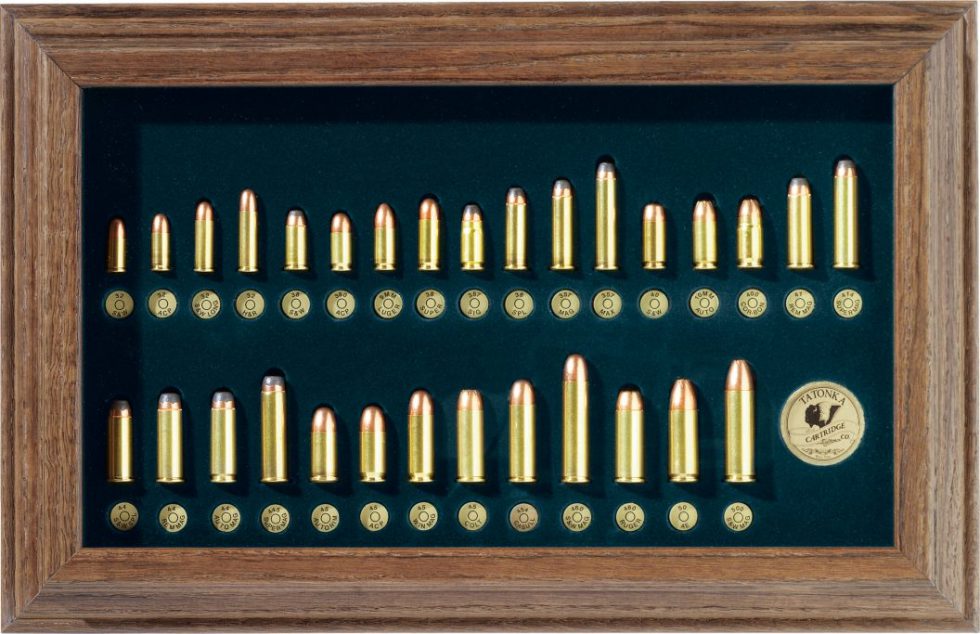 Tatonka® Cartridge Boards are cartridge displays created from non-live ammunition and make a nice addition to whatever wall of whatever room you may choose to place them on. The aesthetics are nicely done creating an unobtrusive, but interesting display.
With their tasteful wood frames and dark background into which the cartridges are seated these display boards are both informative and eye-catching.
You will find these cartridge display boards for sale at Cabela's if you click here.
Even the good old Browning .50 has a board all to itself with some military loadings.
(All pictures courtesy Cabela's).