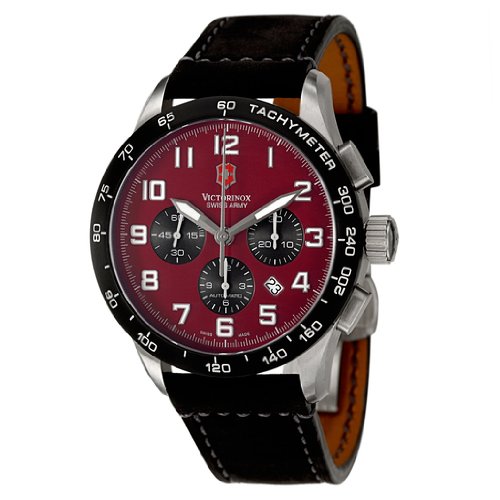 Just as the world's best handgun, according to Ian Hogg in his book "Military Small Arms of the Twentieth Century", is the Swiss SIG P210, so many of the world's best things are designed and made in Switzerland.
Victorinox, makers of the original Swiss Army Knife moved into the very Swiss business of watchmaking in 1989 and their timepieces are second to none. Victorinox watches are built with practicality and usefulness first in mind and their Swiss Army Professional AirBoss men's automatic watch is one of the most practical and yet most aesthetic they produce.
This is a big watch and the body is quite thick, but it comes with a full display of hour numbers around the outside making it clear to read, yet keeping its functions accessible and easy to use.
You can see a no voice over examination of this timepiece below.

If you are looking for a watch that will be equally at home out in the field on your Banteng hunt in northern Australia or at a polite dinner party in downtown Manhattan then this might just be the one you are looking for.
You can find the Victorinox Swiss Army Professional AirBoss on Amazon if you click here.
And you can find people who can help you with that Banteng hunt in northern Australia below: