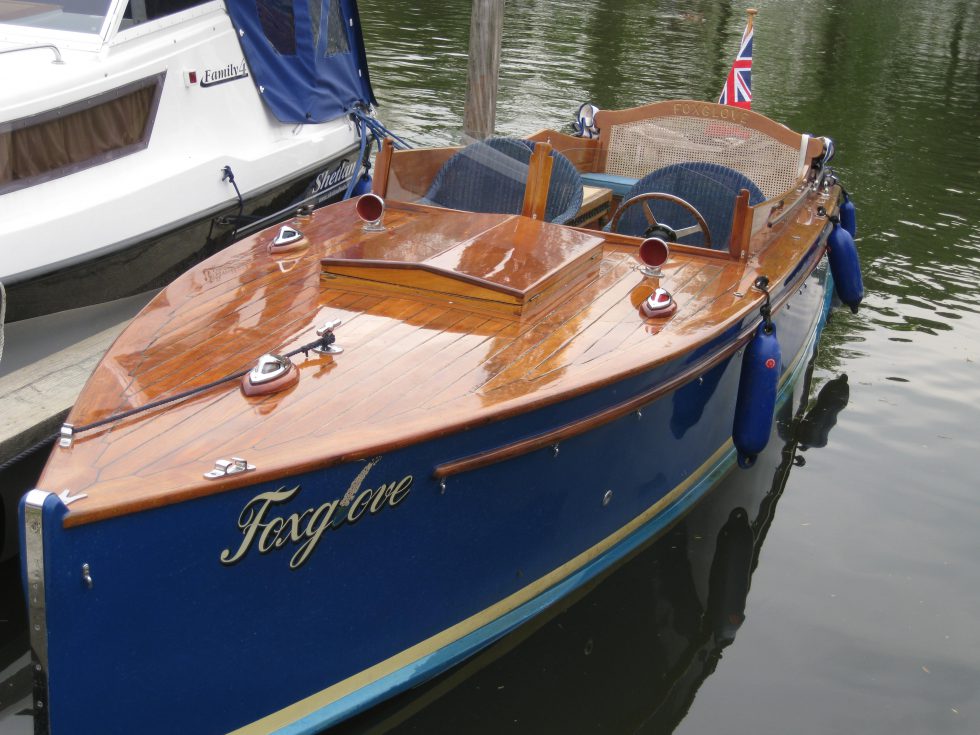 This beautiful slipper stern launch caught my eye this week. A 1937 river launch that immediately makes me think of Mumm's Champagne, with canapés and perhaps some cucumber sandwiches with the crusts cut off as we go cruising down the Thames River near Henley dressed in a Blazer and of course wearing a straw Boater hat. The sort of activity we might engage in when the week has been filled with an excess of work activity and we need to just unwind by messing about on the water in the absolute maximum of indulgent comfort attainable. If you haven't had the opportunity to do a bit of boating on the Thames near Henley you have missed one of life's nicer pleasures.
This 27′ slipper stern launch for sale by Henley Sales & Charter Ltd. is a supremely tasteful boat and would be absolutely perfect for the Mumm's sipping canapé munching excursion I described above. This boat is like a vintage Bentley on the water. It surrounds you with mahogany, seats you in lloyd loom chairs or the wickerwork at the rear and wraps you in the style of the thirties that has all but disappeared, and will make you wish it hadn't. The launch is 5'6″ wide and has an off white canopy that can be raised if the sun is a tad hot or if the rain threatens to make the canapés soggy. The windscreen especially reminds me of the smaller screens fitted to Le Mans Bentleys of the twenties and thirties.
Powered by a Morris Vedette marine petrol engine this boat is not going to set any water speed records nor is it likely to be useful for water skiing, and nor would you want it to be. This is a launch in which to enjoy one of the nicest pleasures England has to offer.
Asking price for "Foxglove" is £24,950 and you will find her sale page if you click here.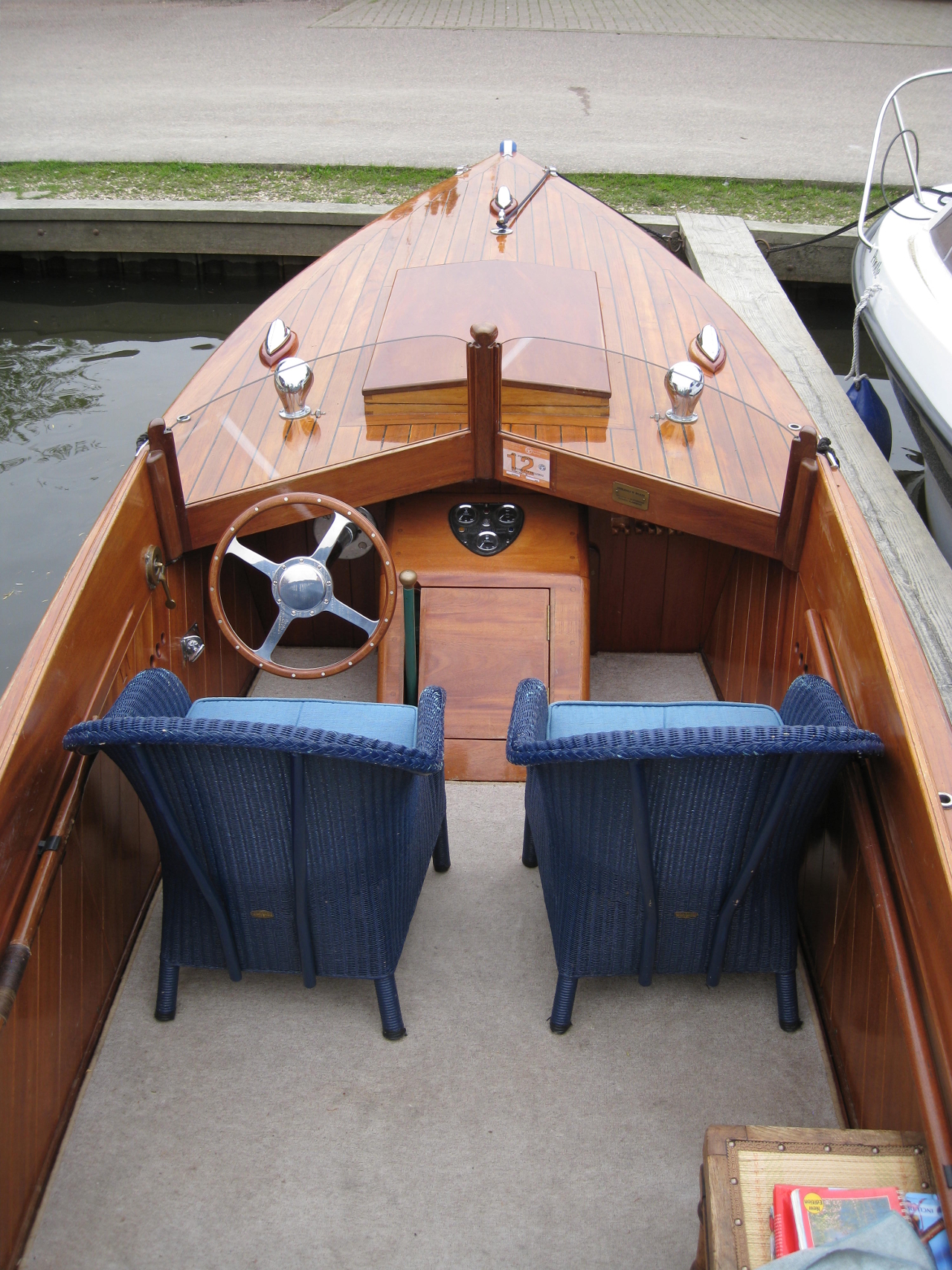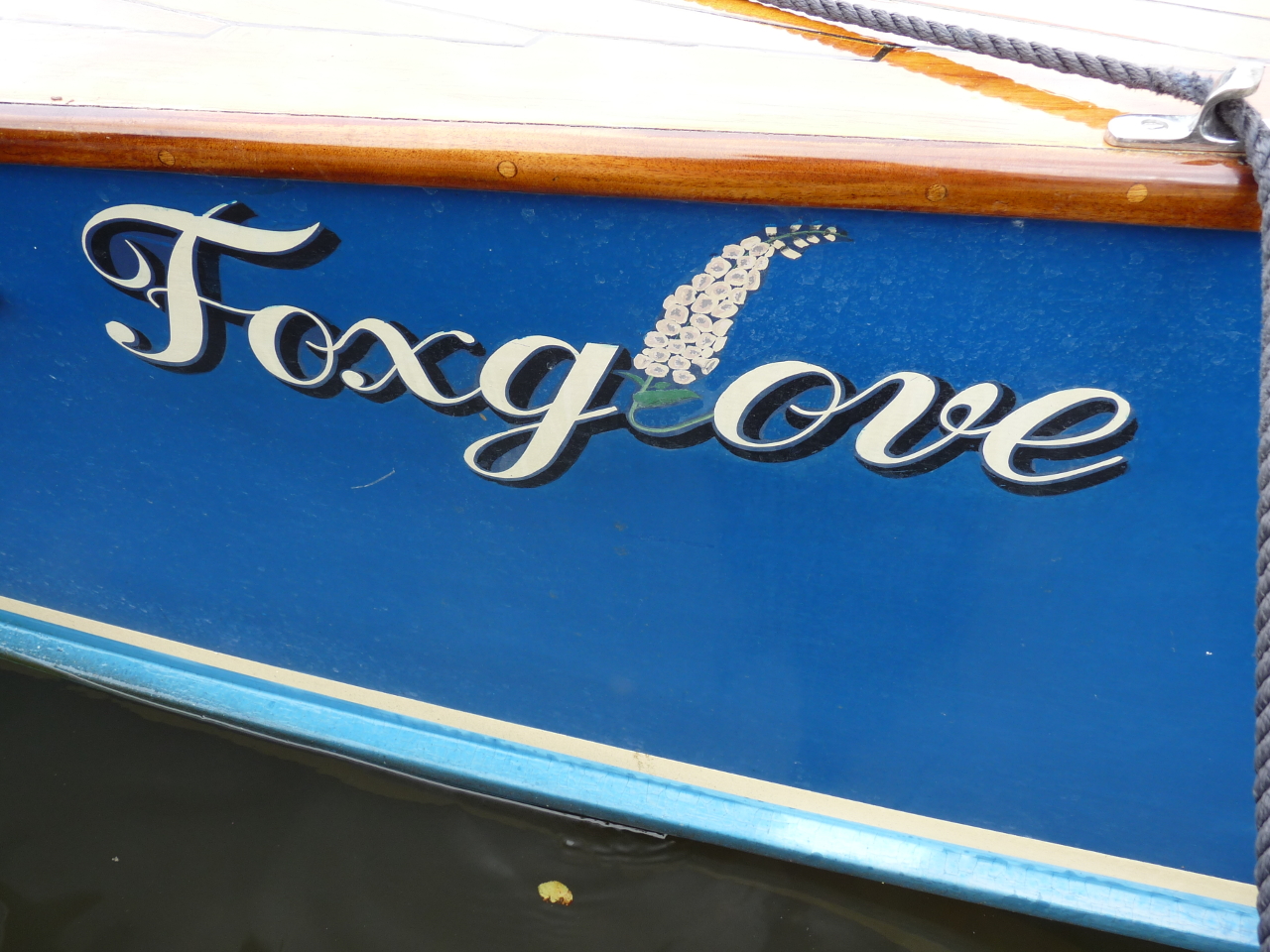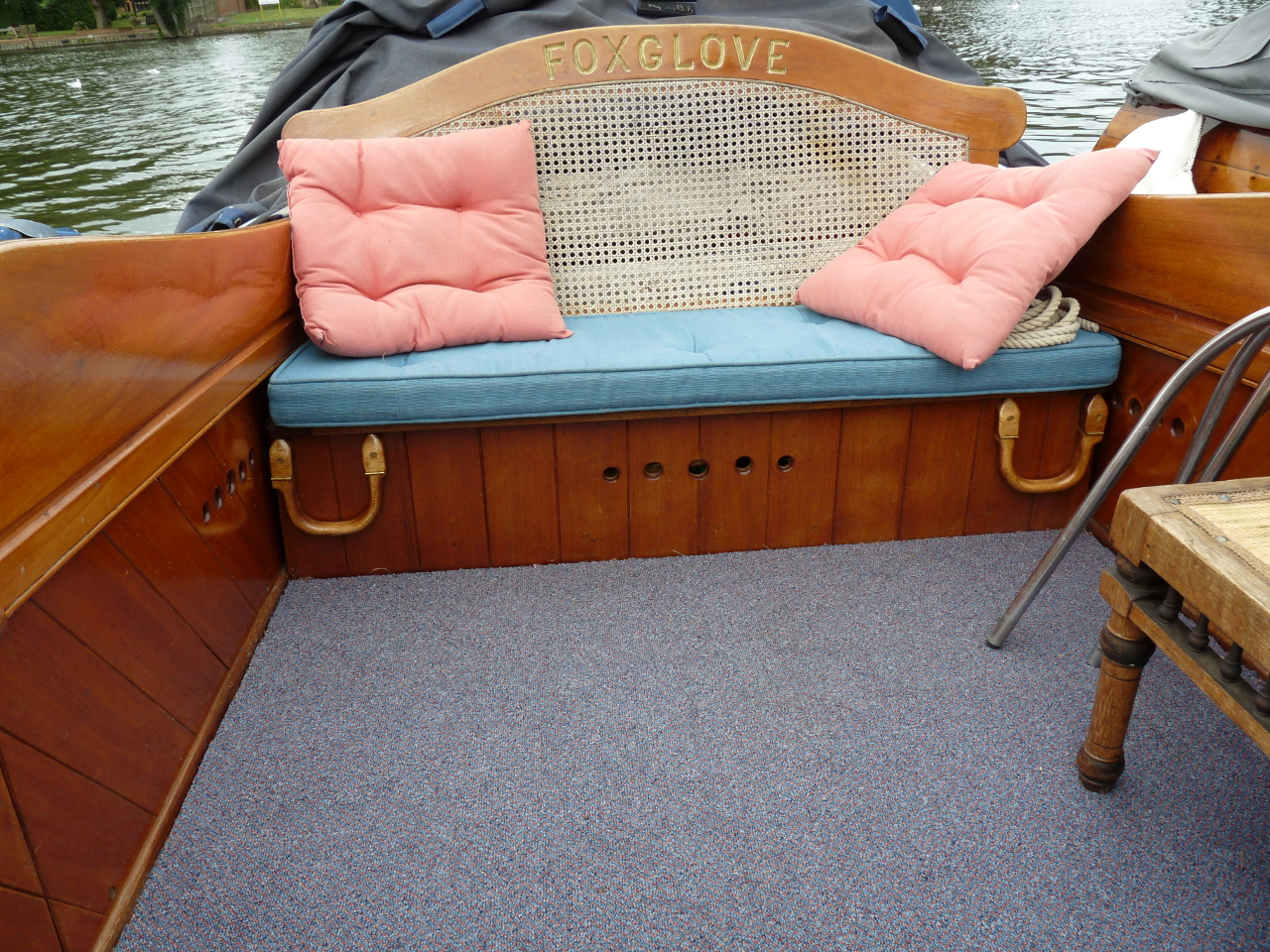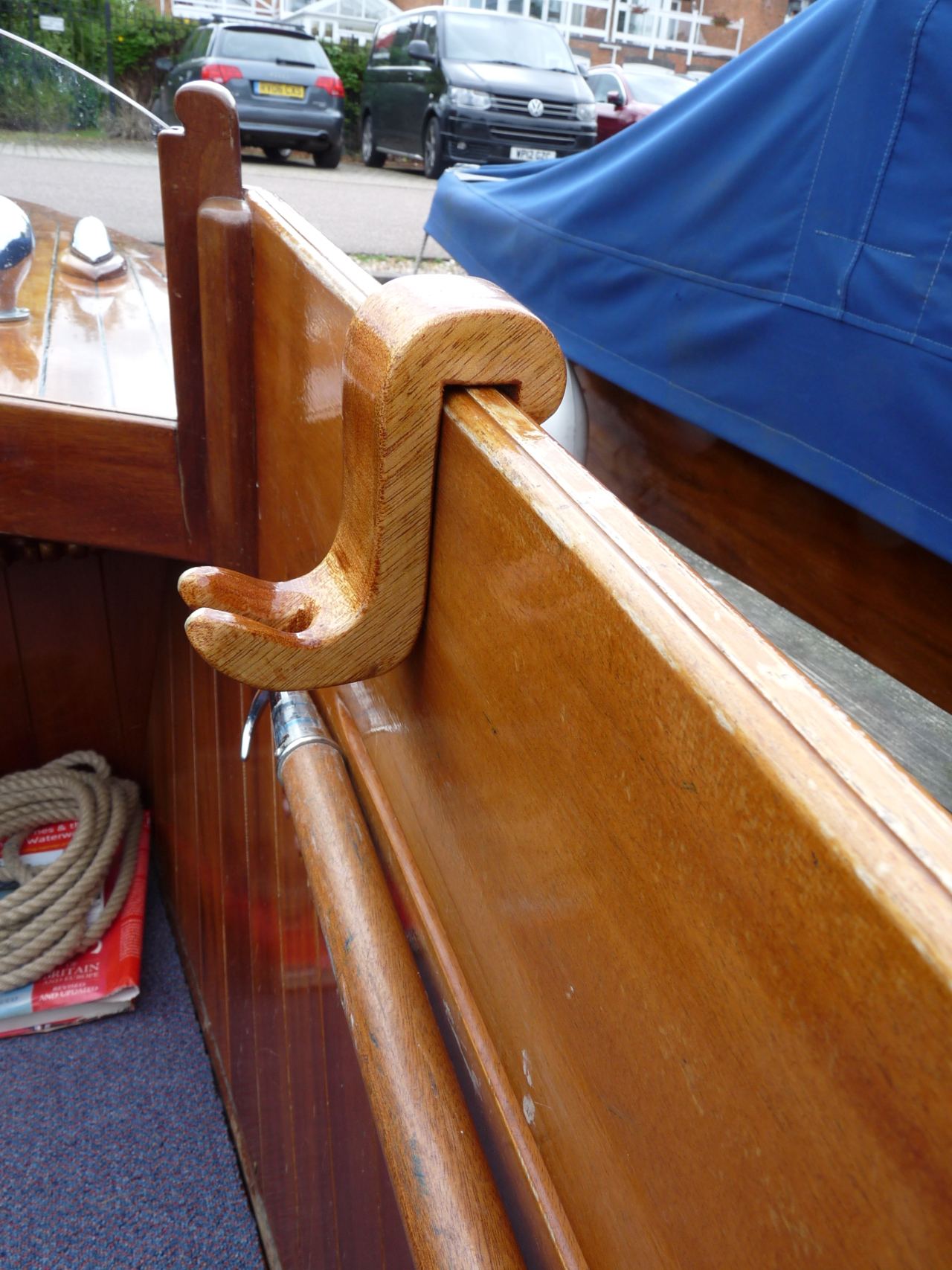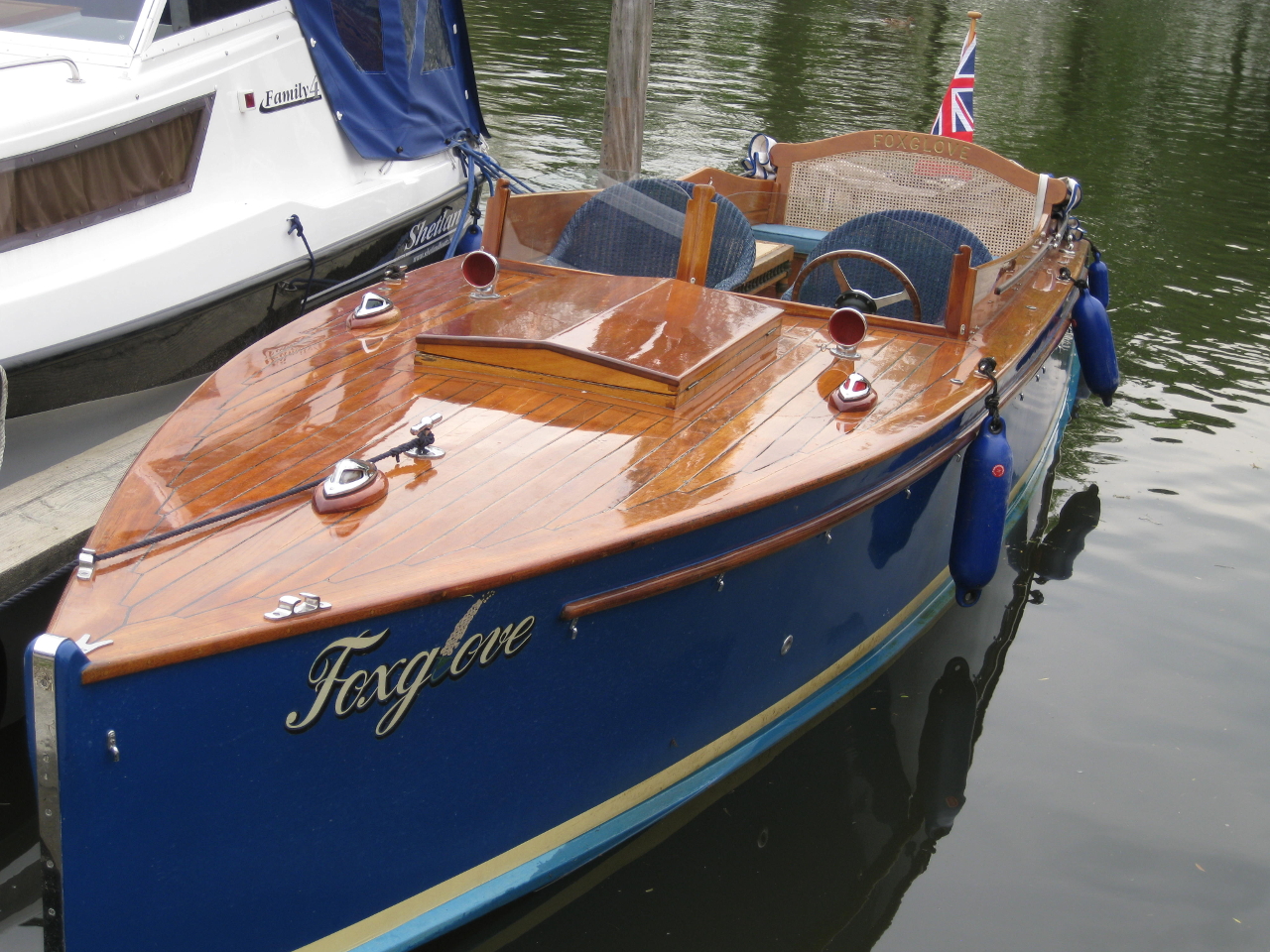 (All pictures courtesy Henley Sales & Charter Ltd.)