The Mauser 66 is one of the most interesting rifles ever designed and manufactured. They were a product of intelligent design and top quality German engineering melded together in a rifle that, arguably, should have been rather more popular than it was. The first thing that struck me when I was first privileged to handle one was the solid feel, the "closing of a bank vault door" quality as one worked and closed the bolt, and the fabulous single set trigger on the first example I examined. Combined with this impression was the unusualness of the design with its telescoping bolt action, and the fact that it had a brilliantly designed take-down system.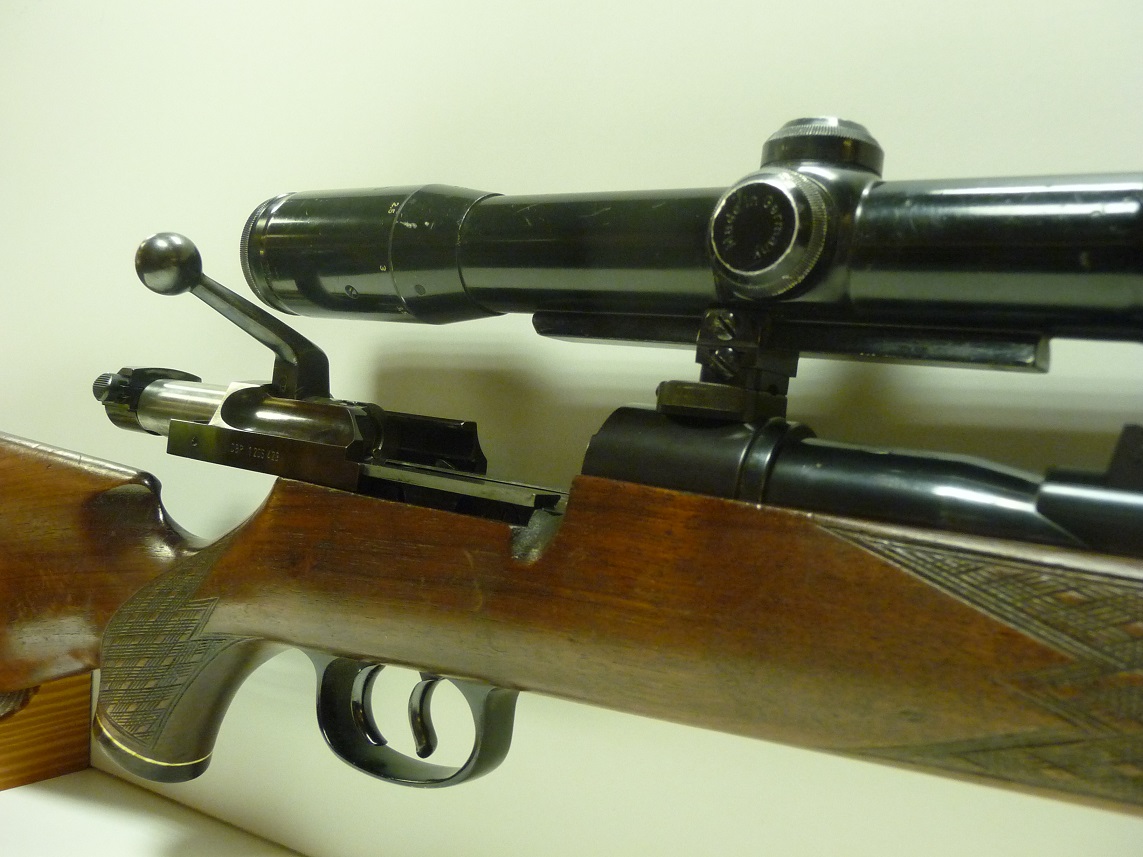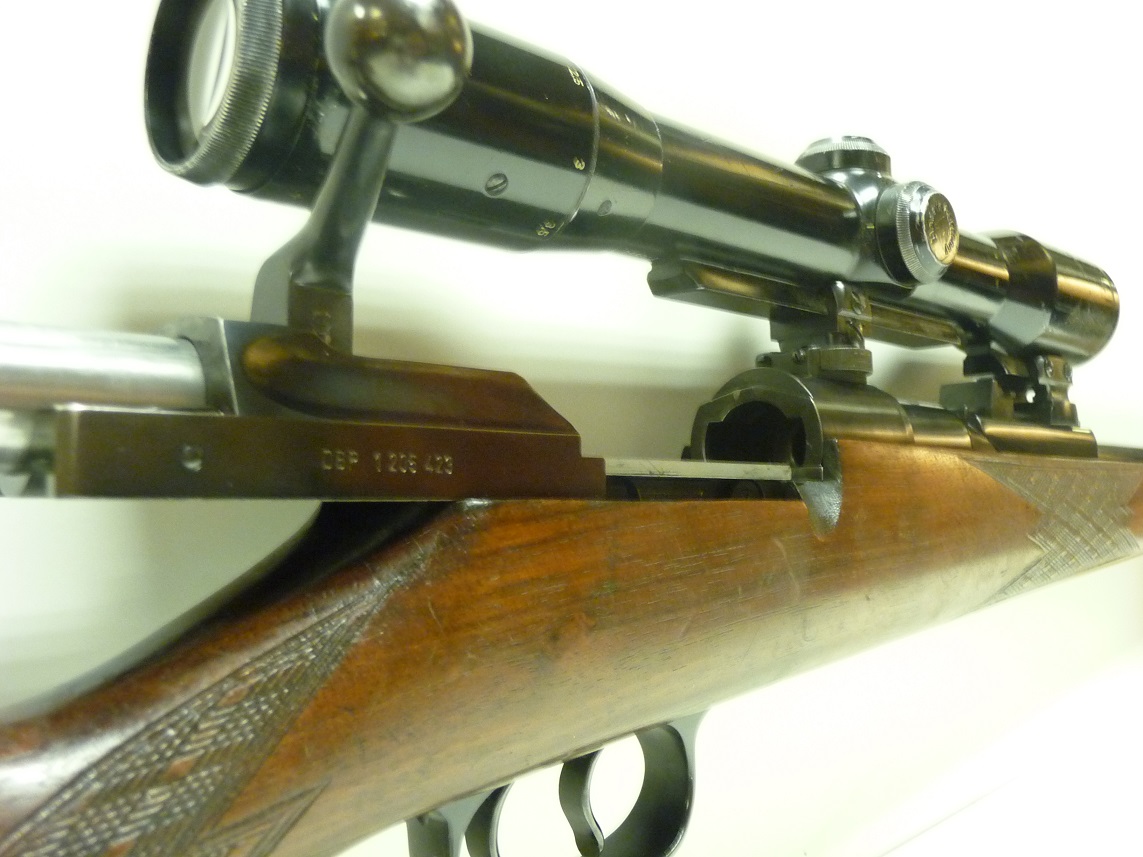 The smoothness of the action and the quality of manufacture pretty much guarantee that owners will tend to be satisfied and content to keep their Mauser 66. A comment from an owner listed as "atkinsonhunting" on the 24hourcampfire.com forum is typical of what owners tend to report. He says:-
"I have had two of them, one a high dollar custom rifle by a top of the line Custom gun guild gunmaker, and the other was a std. grade, both in .375 H&H… I view them as butt ugly in appearance, but that is where it stops, they are smooth as silk, they feed like a poop through a goose, I doubt that you could make one jam, triggers are good, and they are bench rest accurate, It just can't get any better than that, not to mention they are shorter by about 6 inches than a std. bolt action…they in fact are a short as a double rifle."
A writer named Rod Cockerill from an African web forum (africahunting.com) suggests that the rifles are beautifully made but that they "can fail horribly when exposed to the dusty conditions of the African bush". It would be interesting to find out what kind of failure is being described, though, for a dangerous game rifle, I would probably baulk at taking a Mauser 66 along on a hunt purely because of the age of the rifle and the difficulty of getting parts. For a Mauser for dangerous game I would almost certainly choose one of their new M98 Magnum rifles. You'll find them on Mauser's web site if you click here.

The interchangeable barrel system of the Mauser 66 enables the owner to have two or more calibers available in one rifle. The caveat is that calibers to be interchanged have to match the bolt face dimensions of the action. For the Mauser 66 there are four caliber groups within which it is possible to interchange barrels.
Group 1
Bolt face diameter 12.2mm
Calibers: 5.6x57mm, 243 Winchester, 6.5x57mm, 270 Winchester, 7x64mm Brenneke, 308 Winchester, 30/06, 9.3x62mm
Group 2
Bolt face diameter 12.65mm
Caliber: 9.3x64mm Brenneke
Group 3
Bolt face diameter 13.1mm
Calibers: 6.5x68mm, 8x68Smm
Group 4
Bolt face diameter 13.58mm
Calibers: 7mm Remington Magnum, 300 Winchester Magnum, 375 Holland and Holland Magnum, 458 Winchester Magnum. (Note: In the factory manual for the Mauser 66 the 300 Weatherby Magnum is not included in the list of available calibers but is listed in the available interchangeable barrels.)
So, it would be possible to have a Mauser 66 which would accommodate 7x64mm and 30/06, and also 9.3x62mm as they all have identical rim sizes. Or you could have one with barrels for 6.5x68mm and 8x68mm. Or you could have one with a bolt face for the belted magnums and use such things as the 7mm Remington Magnum and any of the other belted magnums. All that being said I don't know that many purchasers of Mauser 66 rifles purchased multiple barrels with their rifle. I certainly don't see too many appearing on the second hand market so equipped. It would be possible to have a Mauser 66 set up with two or three different caliber barrels and either have a different telescopic sight fitted to each barrel or even use just the one telescopic sight and, back in the sixties and seventies when rifle-scopes did not have some of the features we find nowadays, re-zero each time you changed over. But would it be worth it? My thought is that interchangeable barrel systems are a nice idea, but I would rather shell out the shekels on two or three rifles rather than go through the hassle of trying to change barrels and scopes over.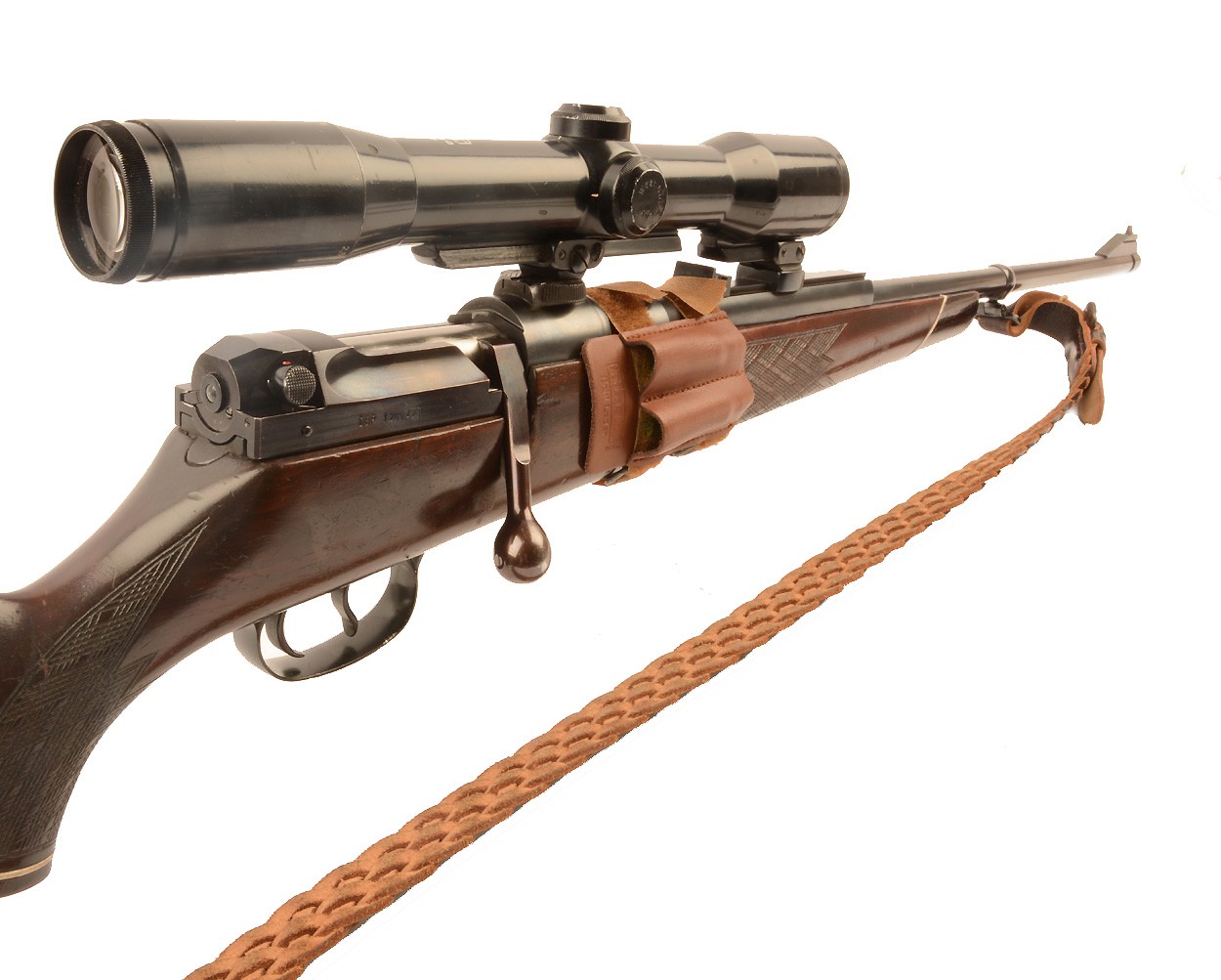 The Mauser 66 came with three optional choices of trigger. A conventional European double set trigger, a single set trigger, and a single stage "shotgun" type trigger. For those unfamiliar with the double set trigger, the front trigger is the only one that will discharge the rifle. If it is simply pressed it will provide a heavy but crisp "shotgun" trigger pull. However, if the rear trigger is pressed first it "sets" the front trigger as a light "hair trigger". To unset the hair trigger one can either apply the safety catch and trip it, or, apply the safety, then hold the rear trigger back, and then press the front one to unset it.  For the single set trigger there's a switch that looks like a tang safety at the rear of the action; push it forward and it sets your trigger as a "hair trigger". If it is not set it is a conventional heavy single stage trigger. To unset it Mauser recommend that one engage the safety catch and then push the tang mounted button forward and hold it whilst pressing the trigger, then release both slowly.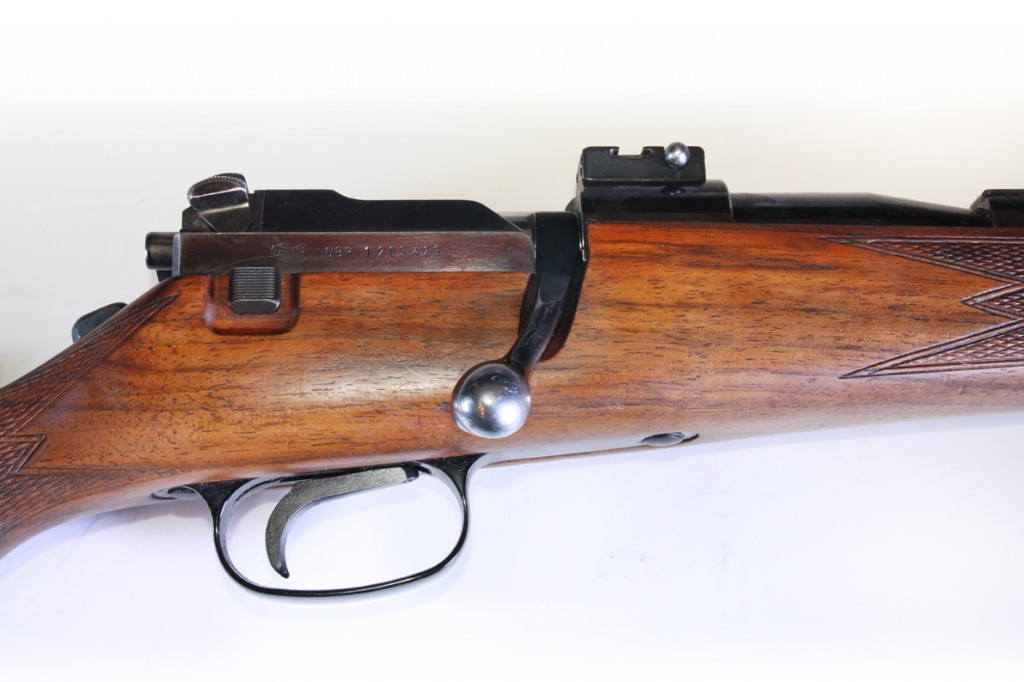 The safety catch on the Mauser 66 is mounted on the rear of the bolt assembly and blocks the firing pin in addition to locking the bolt closed.  The safety is pulled back to engage; once engaged the bolt is locked shut and the rifle cannot fire. To disengage there is a tab button on the top of the safety button. This tab must be pushed down and then the safety pushed forward. The button acts as a safety lock and is easy to operate. The safety catch is silent in operation.
Although the only Mauser 66 rifles I've seen have the safety catch described above I note that some of the pictures from European web sites show what appears to be a different push button safety catch. I don't have specific information I can share on that.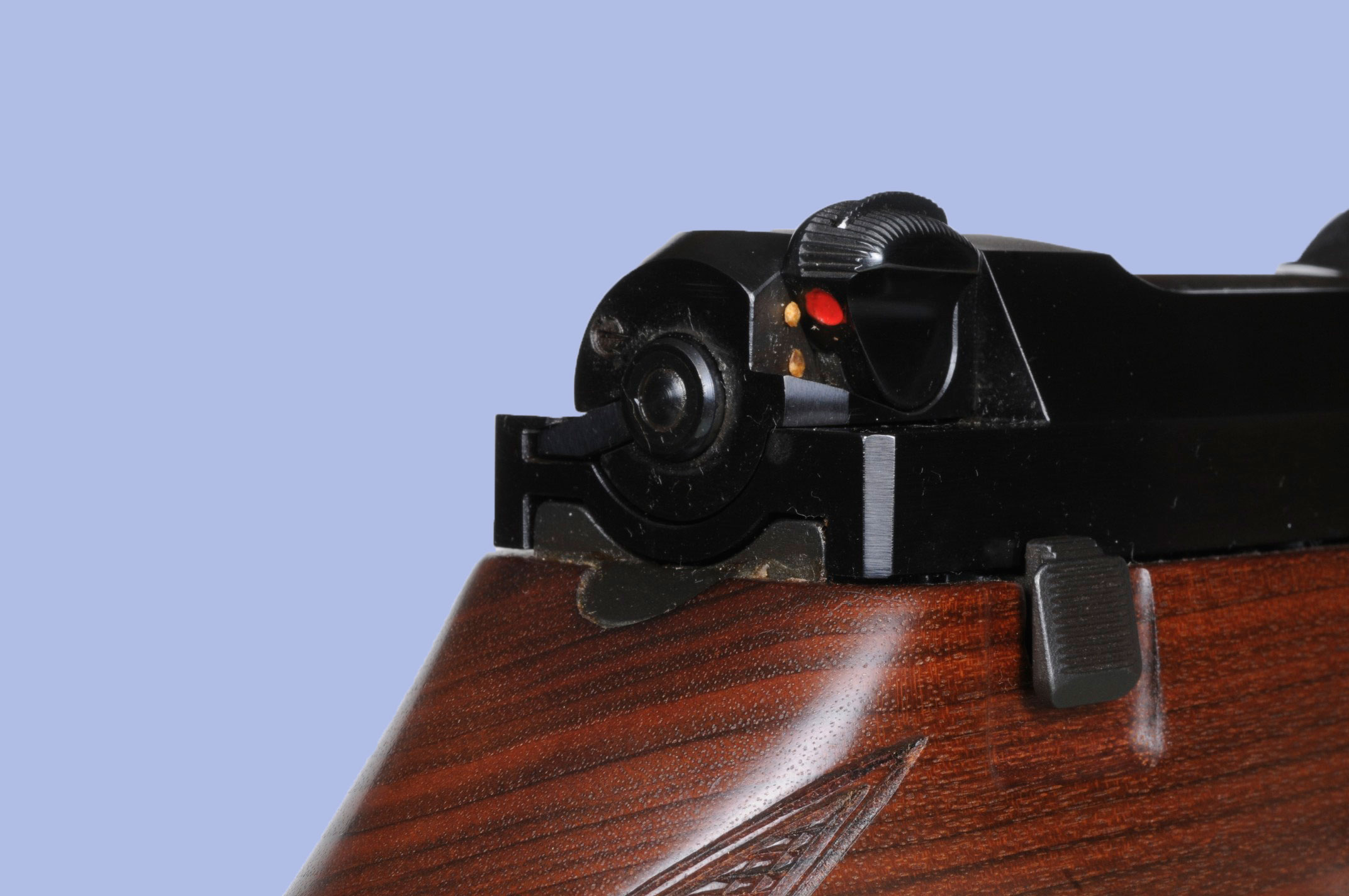 The safety catch of the Mauser 66 is good, but I much prefer the "wing" safety on the The Mannlicher-Schönauer M72 which is more simple to operate, especially with gloves on, and easier to verify both visually and by touch. You'll find our post on the Mannlicher-Schönauer M72 if you click here.
The Mauser 66 came in two main model variations:-
Model 66 S
This model was available with the choice of a single stage "shotgun" type trigger, a single "two stage" set trigger or the European standard double set trigger.
Model 66 SM
This model featured the single set trigger actuated by a push button on the tang.
Calibers available were:-
Standard
5.6x57mm, 243 Winchester, 6.5x57mm, 270 Winchester, 7x64mm Brenneke, 30/06, 308 Winchester, 9.3x62mm
Barrel length for these standard calibers was 60cm
Magnum
6.5x68mm, 7mm Remington Magnum, 8x68S, 300 Winchester Magnum, 9.3x64mm Brenneke
Barrel length for these magnum calibers was 65cm
Big Game
375 Holland and Holland Magnum, 458 Winchester Magnum
Barrel length for these big game calibers was 65cm
There was also a "Sniper" model for military and police use, the Mauser 66 SP, and a model specifically for 300 meter Free Rifle Match. These were both chambered for the 308 Winchester/7.62mm NATO cartridge.
Magazine capacity is listed as 3 rounds.

The Mauser 66 was a product of the sixties and seventies, a post-war era that has given us some of the most creative and desirable motor car designs, and some of the most creative rifle designs, of which the Mauser 66 is undoubtedly one of the best examples. Designed by the visionary Walter Gehmann it endures as a rifle to use and enjoy, or to collect and enjoy, or both.
Click here for the Mauser Model 66 User's Manual in PDF format
Above User's Manual courtesy of Mauser.com. For the original file on Mauser's web site click here.
For Mauser's English web site click here.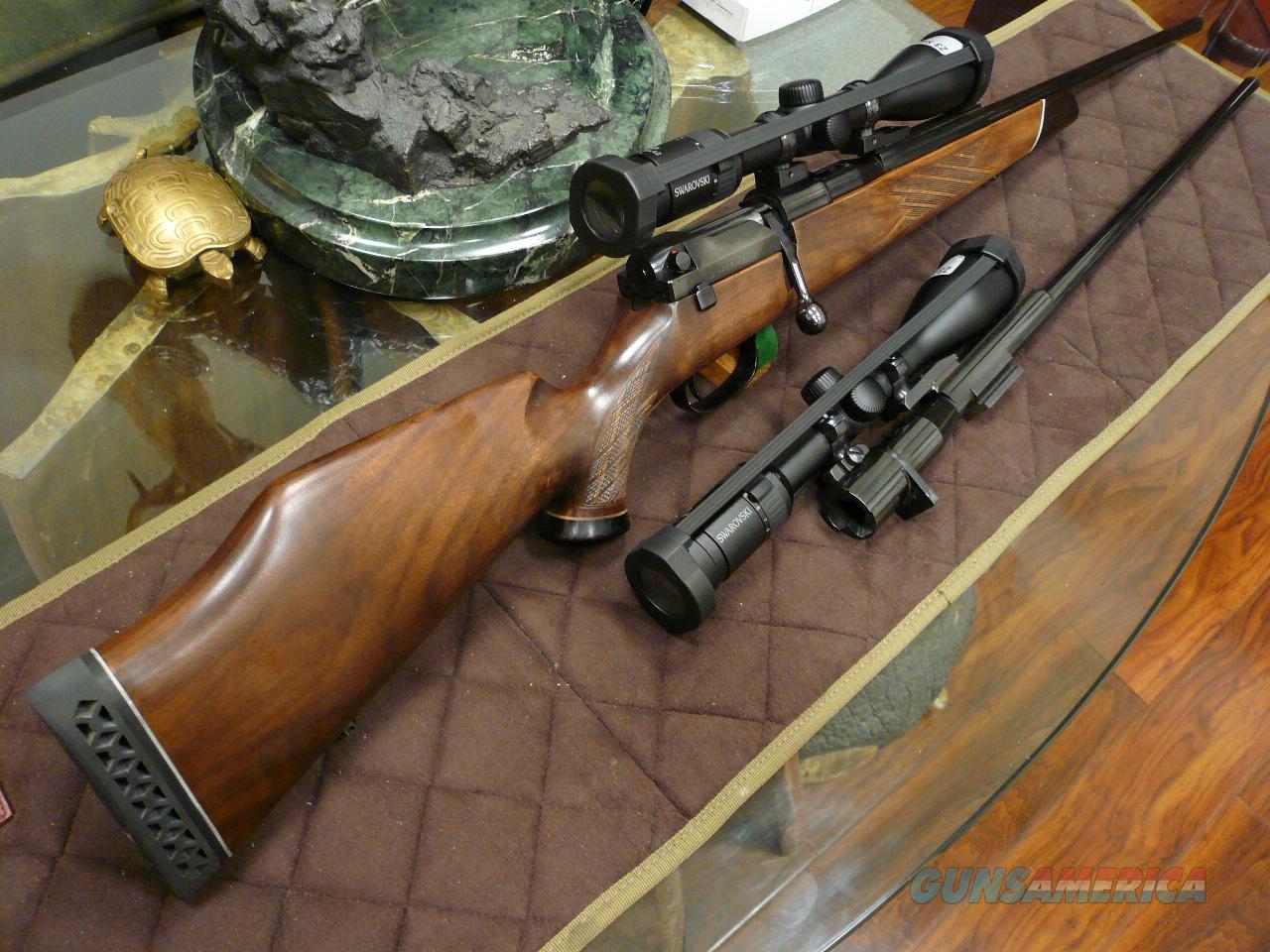 There is a comprehensive article on the Mauser 66 in PDF format from Thames Valley Guns available if you click here.
(Our feature image at the head of this post courtesy of waffen-faude.de)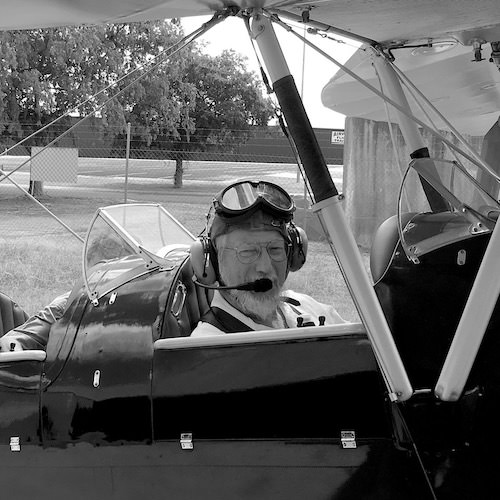 Jon Branch is the founder and senior editor of Revivaler and has written a significant number of articles for various publications including official Buying Guides for eBay, classic car articles for Hagerty, magazine articles for both the Australian Shooters Journal and the Australian Shooter, and he's a long time contributor to Silodrome.
Jon has done radio, television, magazine and newspaper interviews on various issues, and has traveled extensively, having lived in Britain, Australia, China and Hong Kong. His travels have taken him to Indonesia, Israel, Italy, Japan and a number of other countries. He has studied the Japanese sword arts and has a long history of involvement in the shooting sports, which has included authoring submissions to government on various firearms related issues and assisting in the design and establishment of shooting ranges.