(This post was updated with additional information on 10th April 2015.)
The 7×64 Brenneke has a history of being one of, if not the most popular sporting rifle cartridge in Europe; similar to the status of the 30/06 in the US and Canada. It is a cartridge one will often find in the highest quality European sporting rifles and also in the more affordable offerings from the likes of BRNO of Czechoslovakia.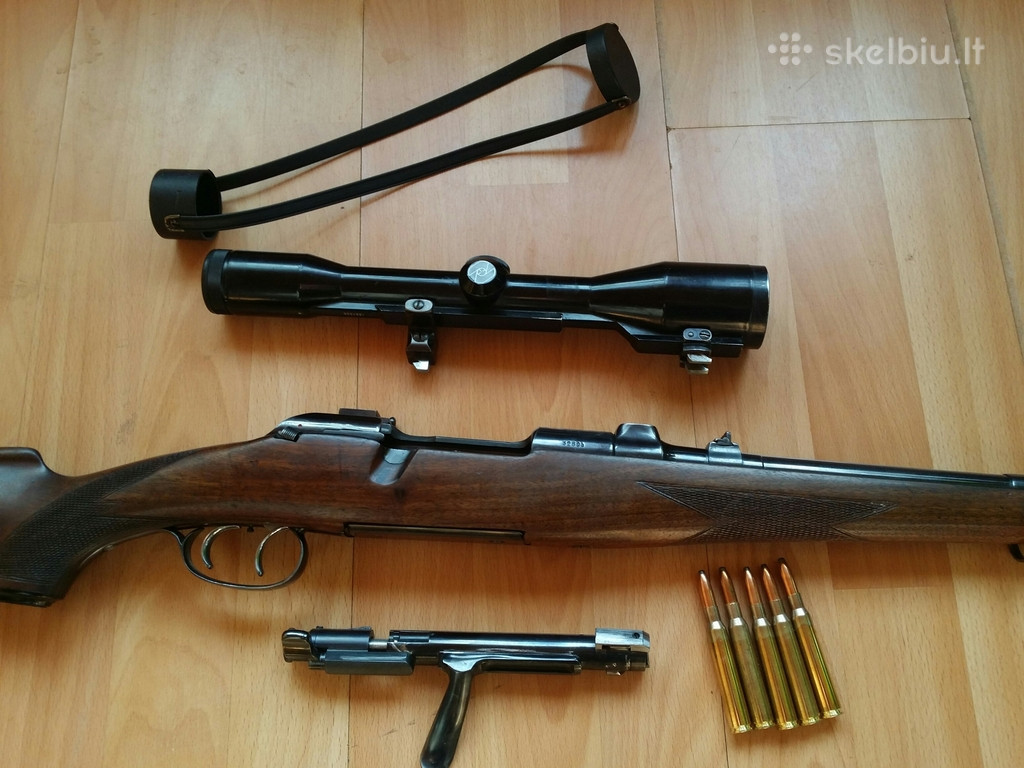 Designed by German cartridge designer Wilhelm Brenneke primarily as a sporting rifle cartridge it was looked at enthusiastically by the German Army as a potential sniper's round, and was only rejected as one because the army reasoned, wisely, that they needed to keep to their standard 8×57 JRS to keep their supply chain uncomplicated.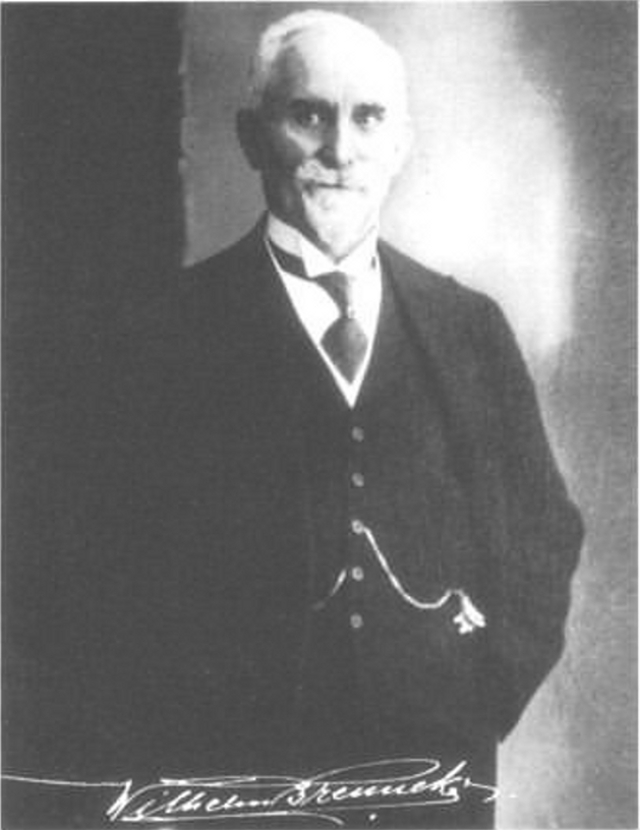 The 7×64 Brenneke was first released for sale in 1917, during World War I, the same year the United States entered the war. Despite this the cartridge went on to become an immediate success and in the decades between and after the two world wars became one of the most popular rifle cartridges in Europe; a title it quite probably still holds to this day.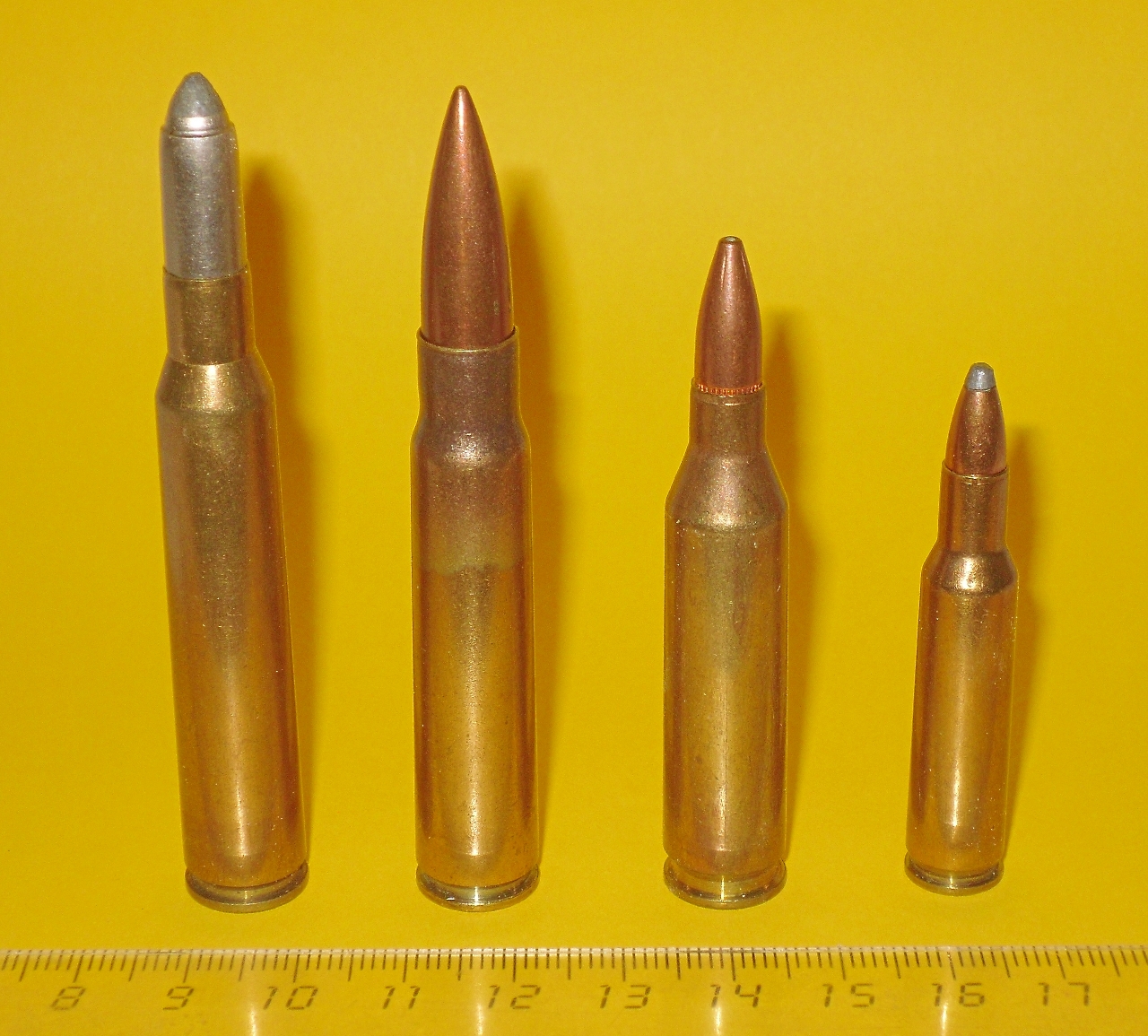 One reason for the cartridge's success was the ballistic advantage it had over the 7×57 and 8×57 which were already common. However it was not the ballistic advantage alone that propelled the caliber into popularity. Wilhelm Brenneke did not just design a cartridge case, he designed a line of unique bullets specifically for the various sporting applications hunters would be using his cartridges for. His company, Brenneke Ammunition GMBH still exists today to provide these wonderful bullets and loaded ammunition.

You will find the web page of Brenneke Ammunition GMBH if you click here.
On the Brenneke web site you will find the 7×64 ammunition if you click here.
Loading Data for Brenneke bullets for the 7×64 and many other popular calibers such as the 30/06, 300 Winchester Magnum and 7mm Remington can be found if you click here.
The reloading data is free to download in PDF format.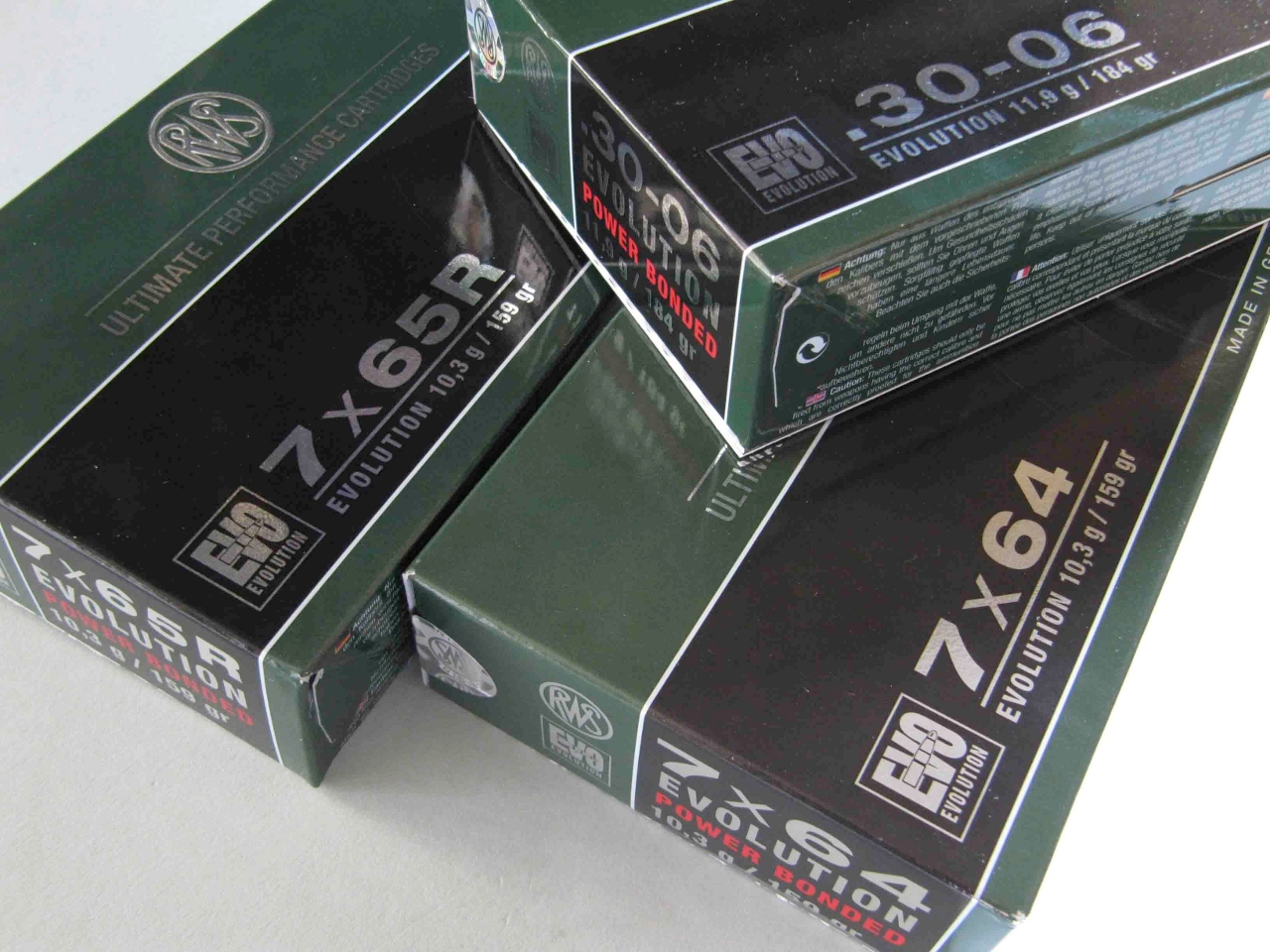 The 7×64 is also loaded by RWS and Norma, and Norma provide reloading information on their web site which you'll find if you click here. You will find reloading information for all the calibers Norma support if you click that link.
As with all Wilhelm Brenneke's cartridges there is a rimless version for magazine rifles and a rimmed version for use in single shot and double rifles. Brenneke understood that people may mistake caliber designations that are too similar so he made the rimmed versions of his cartridges to be 1mm longer than the rimless versions. So, the rimmed version of the 7×64 is the 7x65R. The same is true of his 8×64 where the rimmed version is the 8x65R, and the 9.3×64 where the rimmed version is the 9.3x65R. Currently, Brenneke, Norma, RWS and Vihtavouri all list loaded ammunition for both the 7×64 and 7x65R. Brenneke, Norma and Vihtavouri all list reloading information for the 7×64 and 7x65R.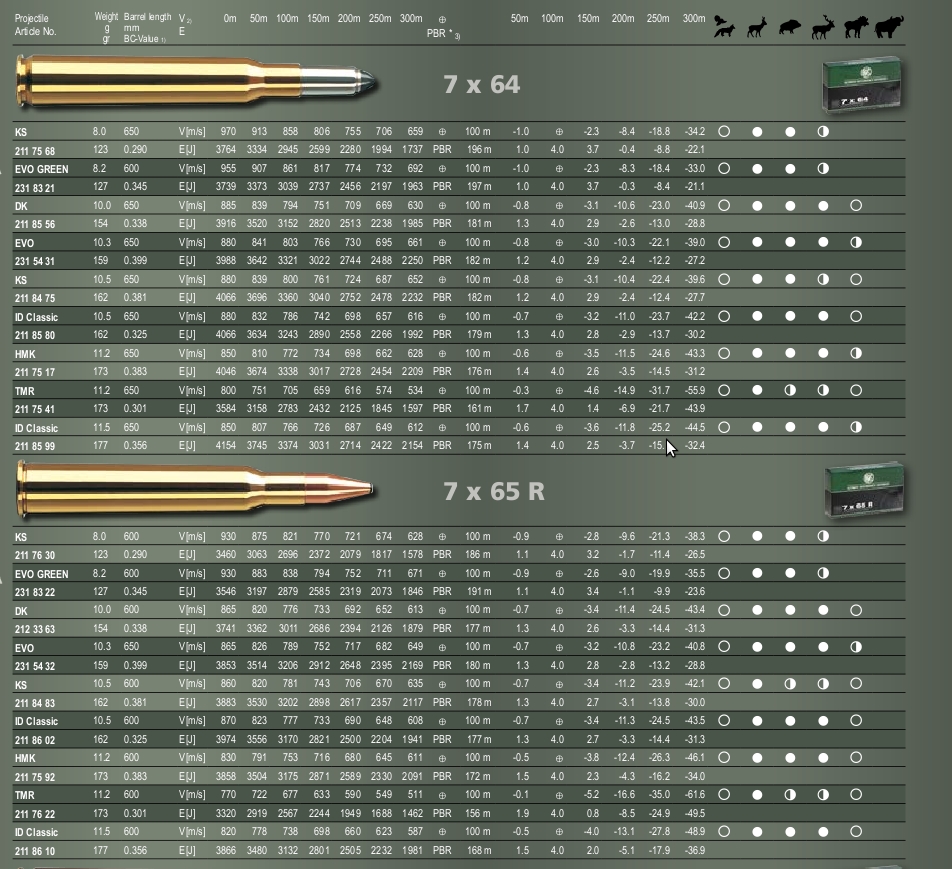 Wilhelm Brenneke's unusual and most effective bullets were and are the TIG (Torpedo Ideal Geschoss) and his TUG (Torpedo Universal Geschoss). Both work on a set of similar principles to produce a bullet that at once manages to expand and fragment in the front portion to instantly reduce the animal's heart and lungs to pulp, ensuring an instant loss of blood pressure and therefore immediate unconsciousness; and with this a separate integral rear section that maintains its integrity to drive through and ensure complete penetration. The TIG tends to be for calibers intended for lighter game such as deer and is used in calibers such as the 7×64 and 7x65R whereas the TUG is intended for larger and tougher game and is used in calibers such as the 9.3×64.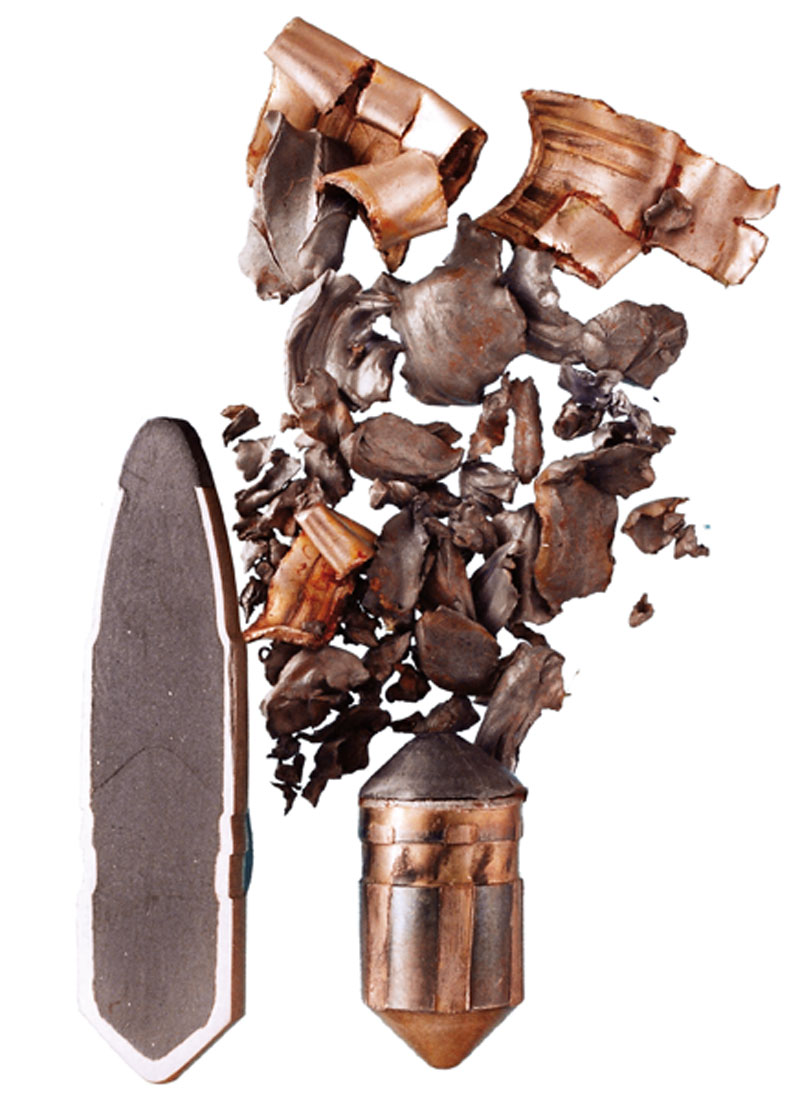 Below we have a diagram illustrating the TIG bullet such as used in the 7×64 and 7x65R.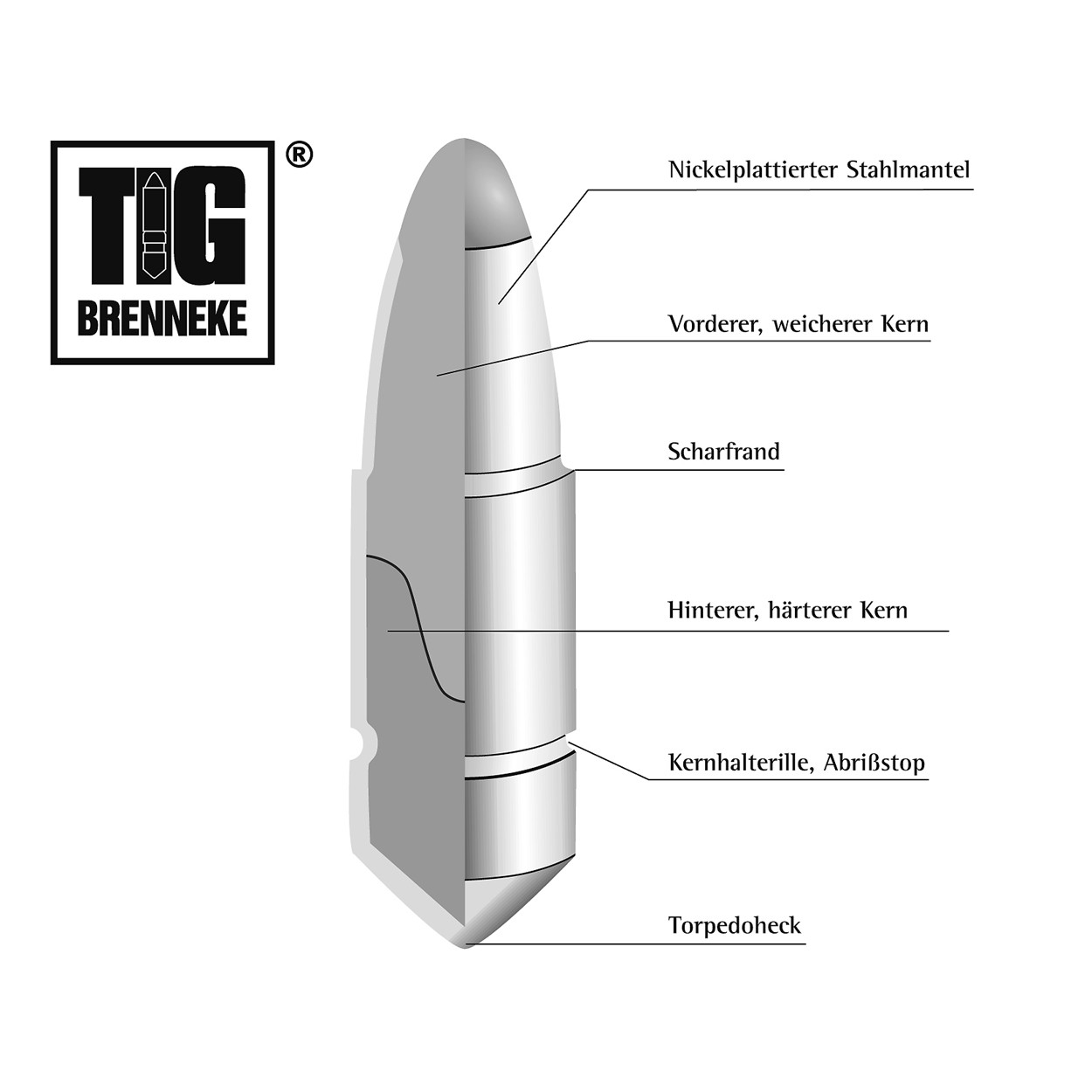 In addition to the TIG and TUG Brenneke now also produce a TOG lead free bullet designed to create the same effects but with lead free technology.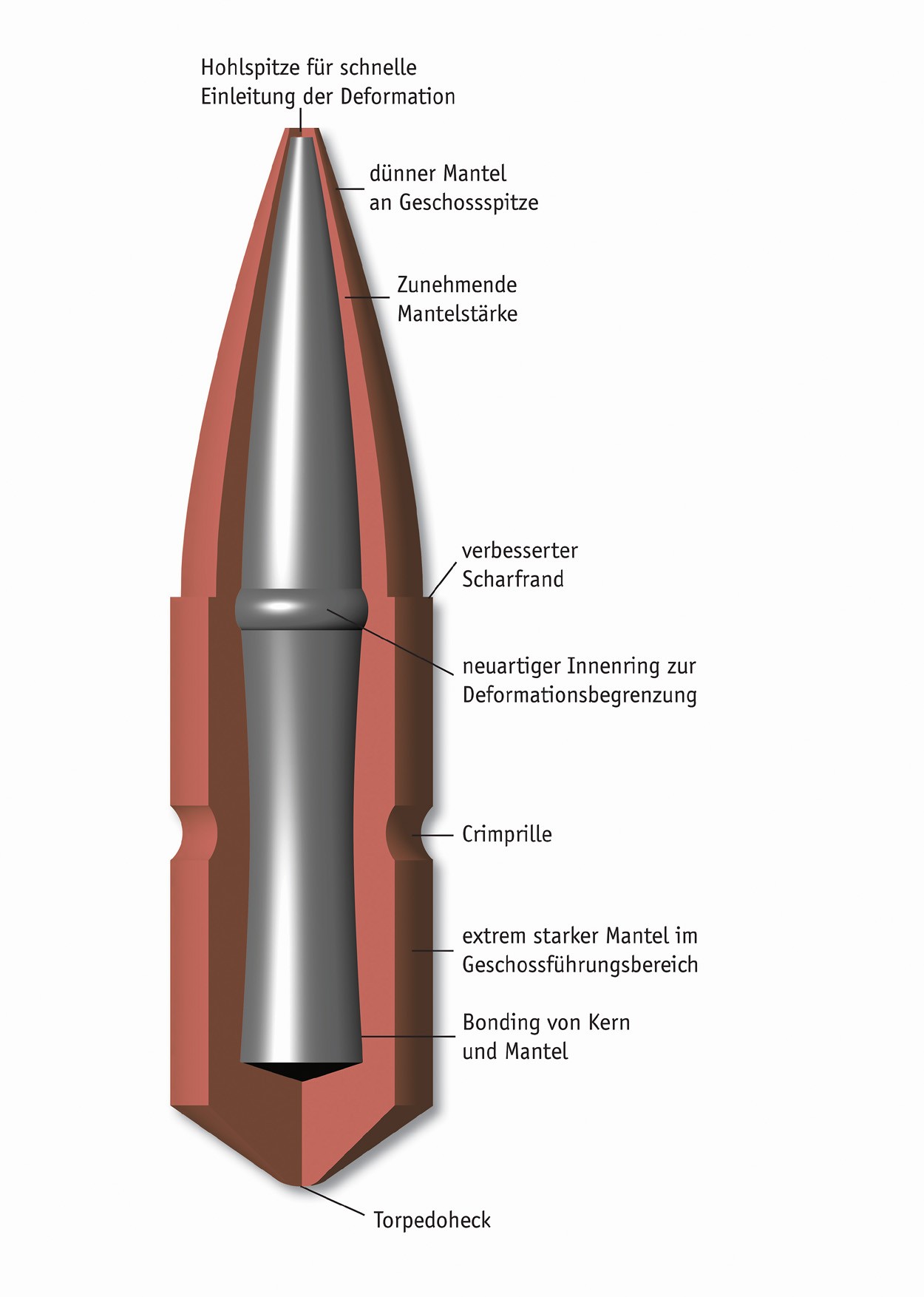 For those interested in reloading for the 7×64 Brenneke cartridge cases can be obtained from such sources as Norma and RWS. As the cartridge is almost identical to the 280 Remington (and hence to the 30/06) cases can also be made from that brass. The rim of the 280 Remington and 30/06 brass is about three thousandths larger but that shouldn't be an issue. Full length resizing only enough to ensure a comfortable "crush fit" in your chamber, trim to correct length for 7×64, and then use a medium load to fire-form. Case capacity of the 280 Remington and the 7×64 should be almost identical but check the case capacity of your fire formed brass against a genuine 7×64 case. You may find the brass formed from 280 Remington or 30/06 cases will be of slightly higher capacity as the brass used on RWS cases tends to be thicker which reduces case capacity.
Check case dimensions for both the 280 Remington and 7×64 Brenneke at SAAMI.
You'll find the SAAMI specifications for the 7×64 Brenneke if you click here.
You'll find the SAAMI specifications for the 280 Remington and 7mm Express if you click here.
7×64 ammunition by Remington is available from Midway USA in addition to ammunition by Sellier and Bellot. To see the listing click here.
7×64 ammunition by Winchester is available from Cabellas. To see the listing click here.
The 7×64 Brenneke is a cartridge that it is hard to find someone with a bad thing to say about it; and that's pretty amazing. It works in Europe on practically everything and is used in Africa on plains game. It is very much in the same class as the 280 Remington which does everything the 270 Winchester can do and everything the 30/06 can do also. It was so popular in Europe that it was the only Model M (Medium) action chambering for which Steyr offered customers the choice of 63.5cm or the longer 65cm barrel (which was otherwise only standard on Model S and S/T Magnum caliber rifles). This could be had in both the Steyr Mannlicher and Mannlicher-Schönauer rifles.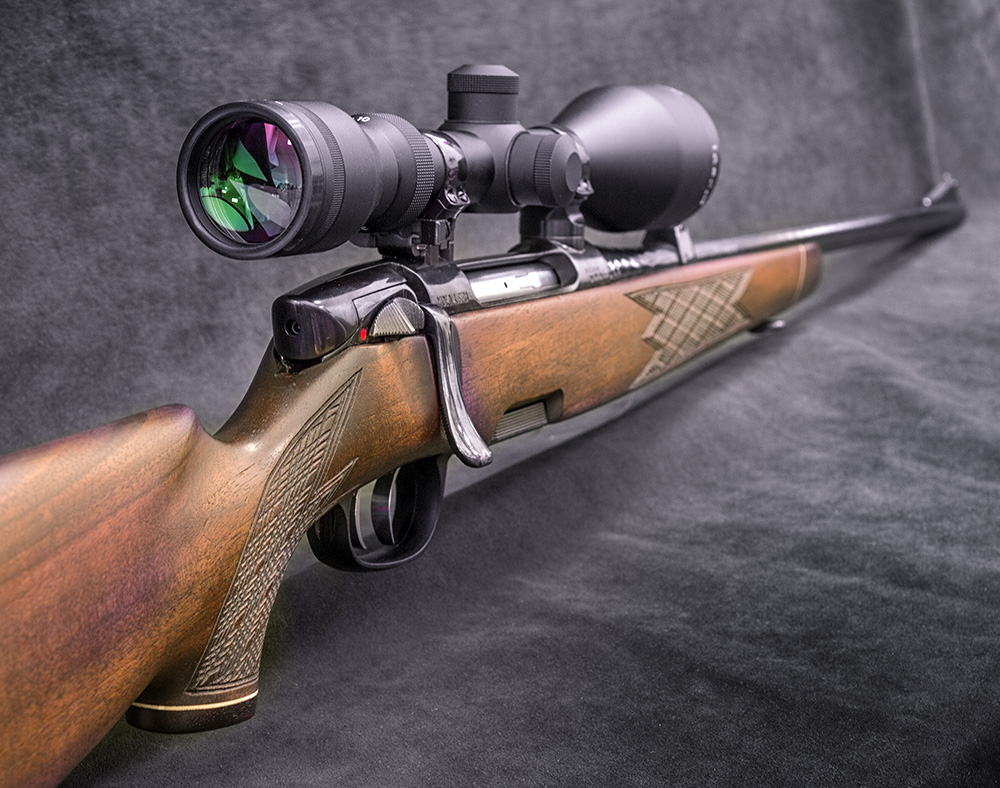 The 7×64 Brenneke and its sibling the 7x65R are cartridges that have taken the test of ninety eight years of time and emerged as fresh and relevant today as they were in 1917 when they were first created. Like the Colt 1911, these are a design that just keeps on proving their worth year after year. So if you are looking for a nice European rifle why not bite the bullet and opt to have it chambered for one of the most successful European sporting cartridges ever designed; Wilhelm Brenneke's 7×64?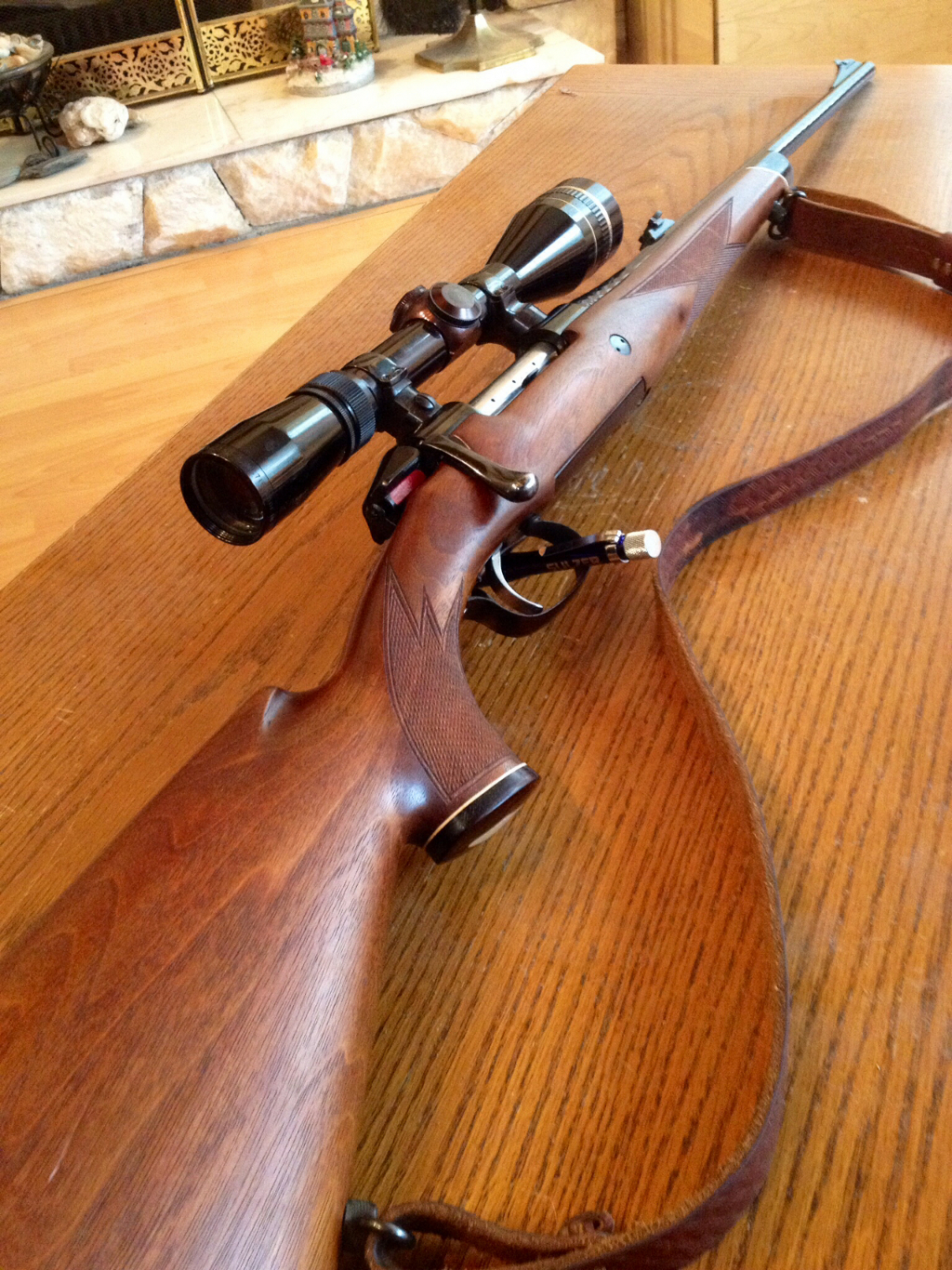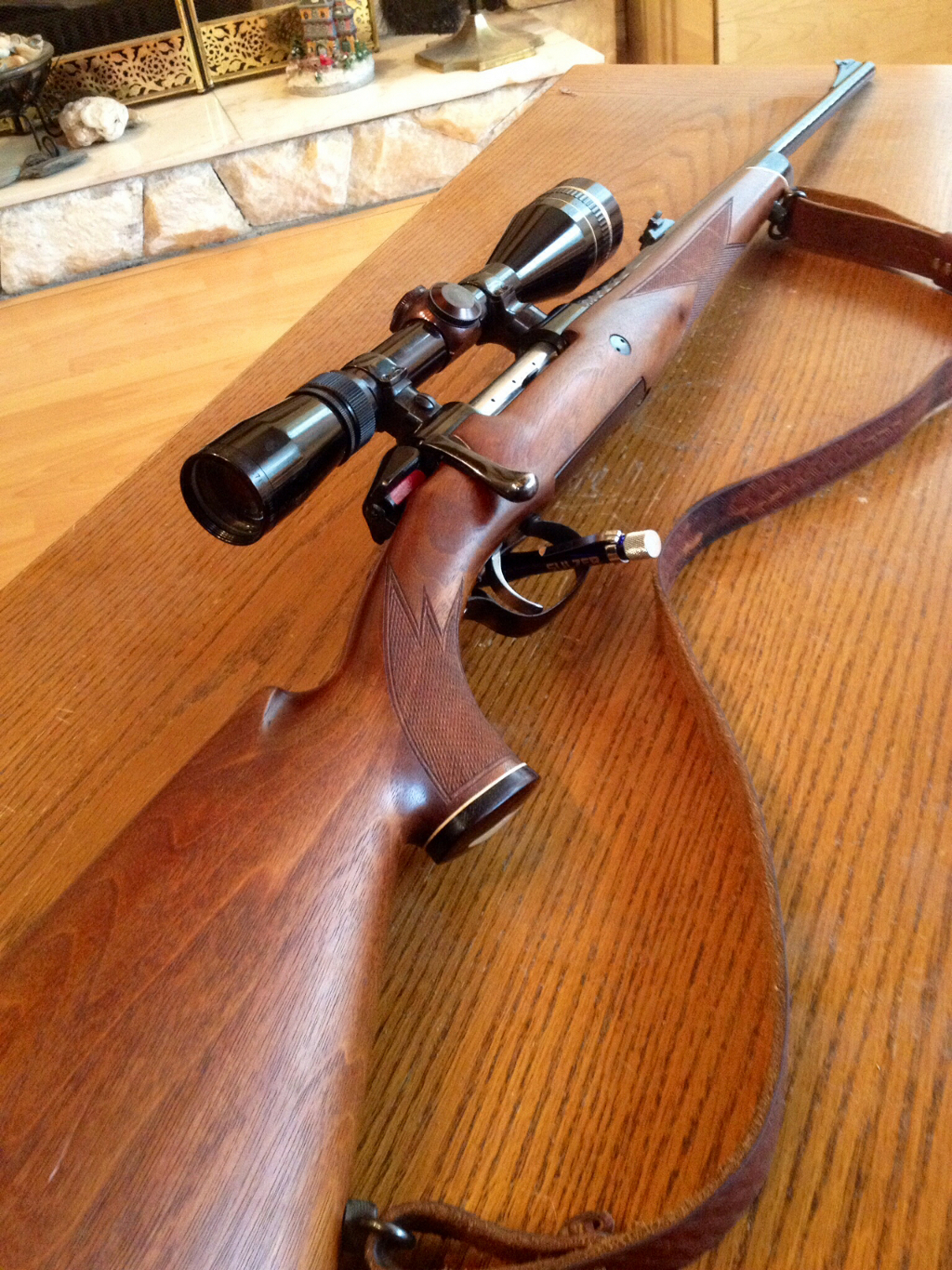 (Feature image at the head of this post courtesy of weaponland.ru)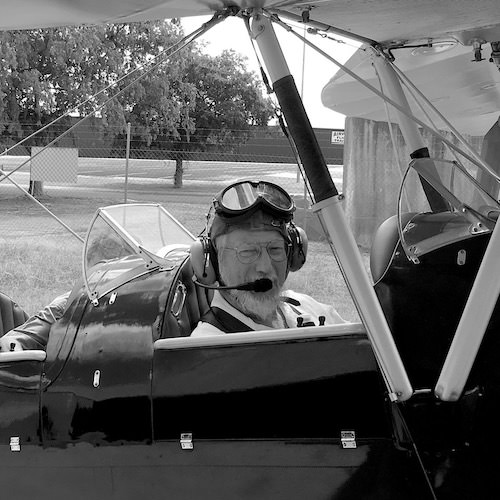 Jon Branch is the founder and senior editor of Revivaler and has written a significant number of articles for various publications including official Buying Guides for eBay, classic car articles for Hagerty, magazine articles for both the Australian Shooters Journal and the Australian Shooter, and he's a long time contributor to Silodrome.
Jon has done radio, television, magazine and newspaper interviews on various issues, and has traveled extensively, having lived in Britain, Australia, China and Hong Kong. His travels have taken him to Indonesia, Israel, Italy, Japan and a number of other countries. He has studied the Japanese sword arts and has a long history of involvement in the shooting sports, which has included authoring submissions to government on various firearms related issues and assisting in the design and establishment of shooting ranges.