The "Big Healeys" were, I think, the nicest and most desirable of the post-war traditional British sports car: and it was, I believe, one of the tragedies of the British car industry as it fell into decline in the sixties and seventies, that the big Healey was not fitted with the 3.5 Liter alloy V8 engine that made its way into the Rover 3500 and even the humble Land Rover. A 3½ liter alloy V8 would have been a simply wonderful Healey permutation, and the later 4 liter V8 would have been even better. But it didn't happen; though you can be sure there are a few of us who would love to get our sweaty little paws on a big Healey "project car" with the sacrilegious intention of shoe-horning a suitable V8 under that petite little bonnet (US people read that as "hood").
It has been done already and we did a post on a lovely little V8 Austin-Healey which you'll find if you click here.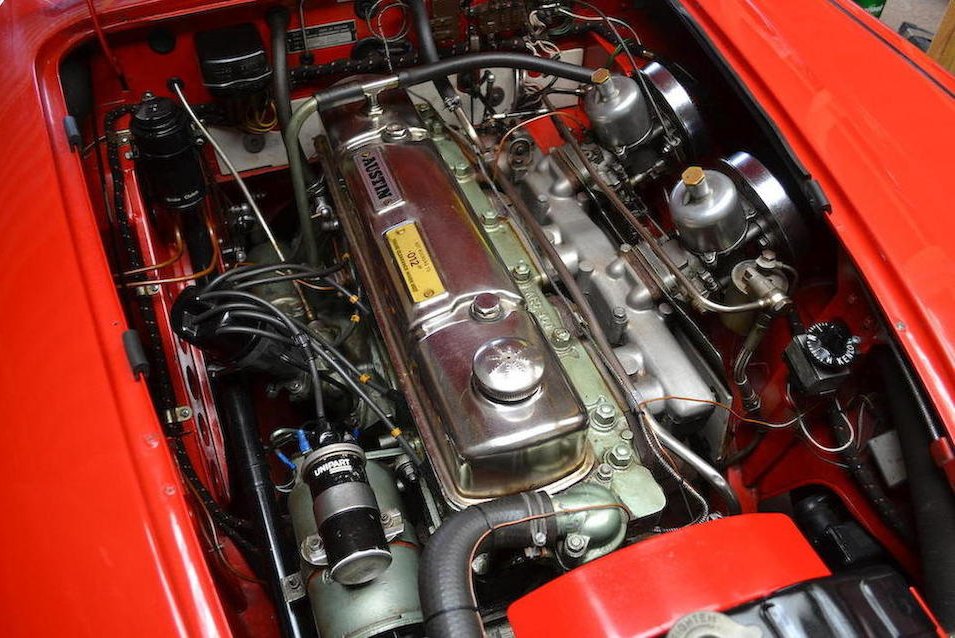 But there's more to the big Austin-Healeys than whether they have a four, six or eight cylinder engine. They're a graceful car that have an allure all their own. To look at they prettily combine a hint of the cars of the twenties and thirties with that sweeping curve from the front that dips down to meet the curve of the fender over the rear wheel, yet with a modern look that avoids the "Coke Bottle" styling that became quite prevalent in the sixties and seventies, perhaps best exemplified by the lines of the two door Pontiac GTO amongst others. A drive in an Austin-Healey 3000 was and I'm sure is an adrenalin pumping, wind in the hair experience that just makes you want to come back for more and more. It's a driver's car for someone who loves driving. It's not the fastest thing on the planet, nor would we want it to be. But as you work your way up through the gearbox under full acceleration it feels like the fastest car ever made, and certainly the most exciting. The Ariel Atom may compete with it for excitement, but I haven't driven an Ariel Atom, its modern, and therefore boring.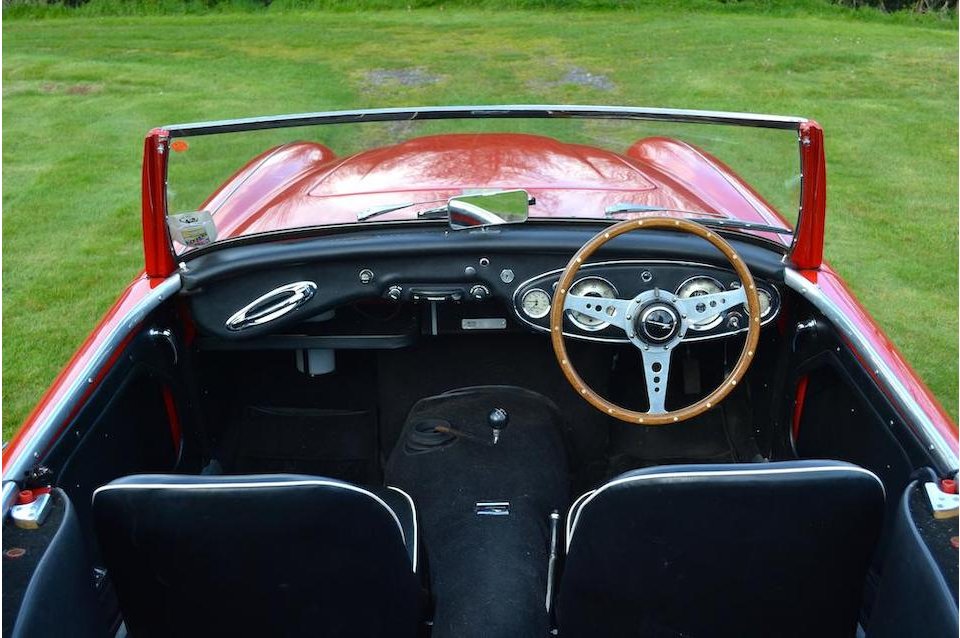 The particular Austin-Healey featured in the pictures is coming up for auction by Bonhams at their Summer Classic Sale on 20th June 2015. The auction hasn't been published yet so specific details about the pictured car are not available at the time of writing.
You'll find the auction page if you click here.
It is a BT7 2+2 version which is nowadays referred to as a "Mark I" although, when made, it was not referred to as the "Mark I" until the Mark II came along. These cars were a development of the 100/6 that preceded them. Fitted with a C series L6 Austin engine with twin SU carburetors the car was capable of 115mph and a standing to 60mph in just under 11 seconds. The numbers don't do that experience justice however. The sensation of the acceleration along with the roar of that tuned up six cylinder engine is something that etches itself into your mind in blood.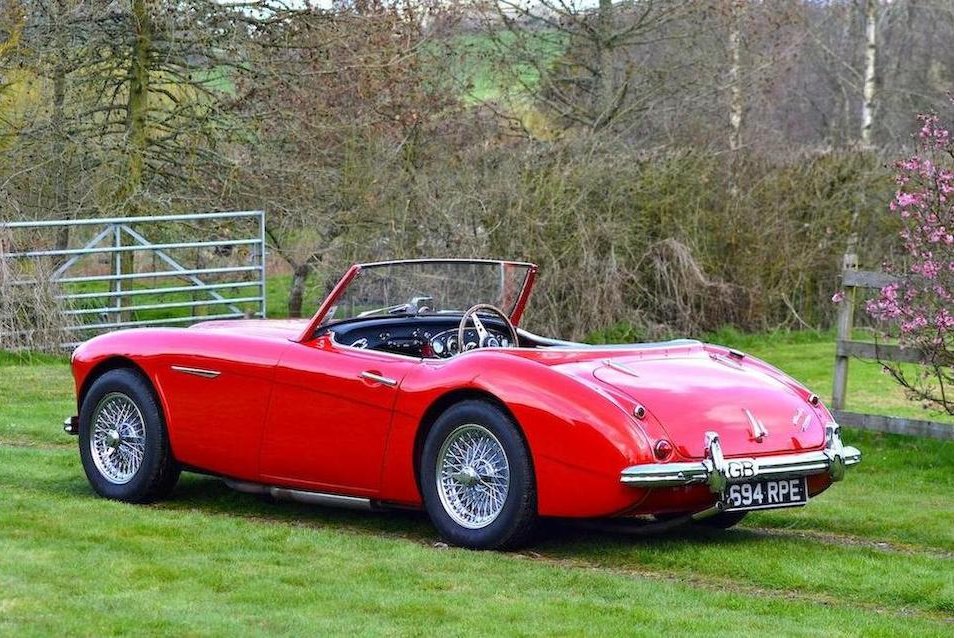 The "Mark I" car is slightly faster than its successor, though not by much, as it is lighter not having such heavy trim or wind up windows. The windscreen is of the type used in the 100/6 which was no longer able to be folded down as could be done on the older 100/4 cars. The cars could optionally be ordered with wire wheels, front disc brakes and overdrive and the car in these pictures has the overdrive switch which is visible to the right of the dashboard and looks to have the wire wheels and disc brakes also; making it one of the most desirable configurations to get an Austin-Healey in..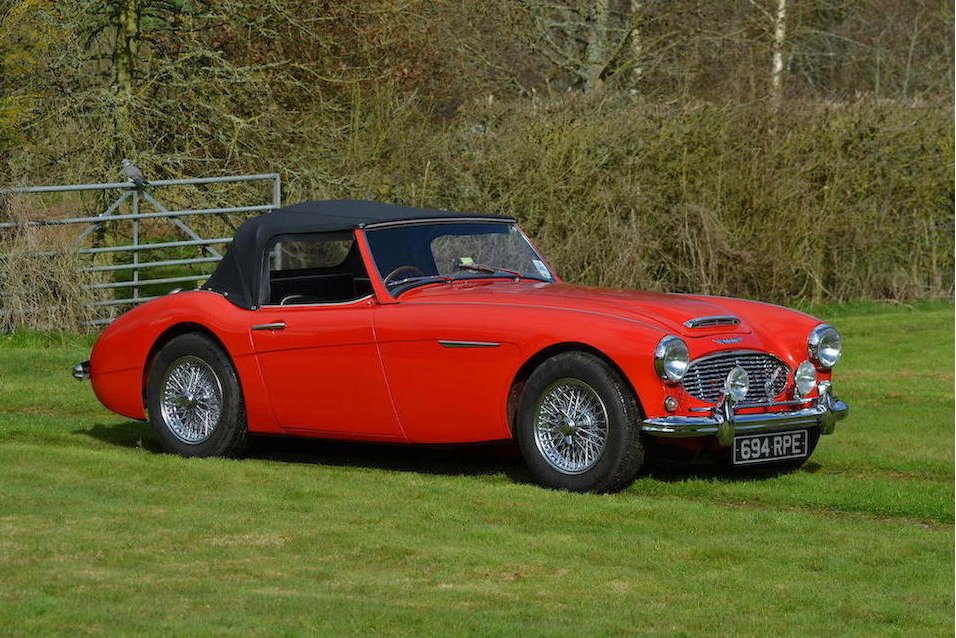 Overall this looks to be a really nice example of the Austin-Healey 3000 series and it would without doubt be a delight to own and to drive. Sadly I won't be amongst the bidders for this particular car. I think I'll be waiting for a suitable project car to come my way, and then I'll be looking for a suitable V8 engine to slip into it. But then, as I said before, I'm a bit of a Philistine.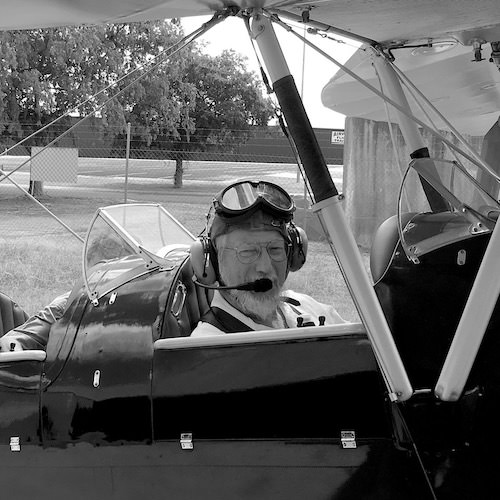 Jon Branch is the founder and senior editor of Revivaler and has written a significant number of articles for various publications including official Buying Guides for eBay, classic car articles for Hagerty, magazine articles for both the Australian Shooters Journal and the Australian Shooter, and he's a long time contributor to Silodrome.
Jon has done radio, television, magazine and newspaper interviews on various issues, and has traveled extensively, having lived in Britain, Australia, China and Hong Kong. His travels have taken him to Indonesia, Israel, Italy, Japan and a number of other countries. He has studied the Japanese sword arts and has a long history of involvement in the shooting sports, which has included authoring submissions to government on various firearms related issues and assisting in the design and establishment of shooting ranges.