Though there is an old romantic song that says "What the world needs now, is love, love, love …" there are some of us that believe that what the world needs now is the creation of a new sport of "Motorcycle Machine-gun". And it needs to be a participant sport, not a passive spectator sport. Why go to watch the latest "Mad Max" movie or play one of those silly first person shooter video games when you and your buddy can form a motorcycle machine-gun team and have some serious cordite and gasoline fun? Personally I just love the smell of gunpowder in the morning, and in the evening, etc.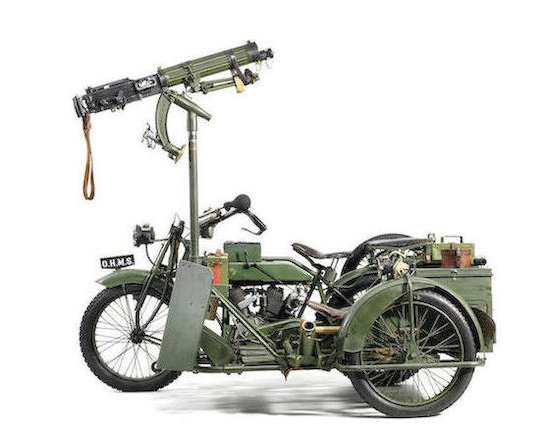 Sadly this Matchless 1916-1917 military motorcycle has its Vickers Machine Gun "de-activated", meaning it will need some significant work to get it working again, it is still an absolutely wonderful little potential purchase. I have a friend who keeps his vintage Harley-Davidson in his living room so I can well imagine that this Matchless motorcycle with mounted Vickers will make a perfect conversation piece in the home of a suitably eccentric bachelor; or a married man with an exceedingly tolerant wife. One of my eldest son's friends is an avid James Bond afficionado who has items in his collection from some of the Bond movies. But this motorcycle easily trumps his replica Walther PPK even if it was used in a Bond movie.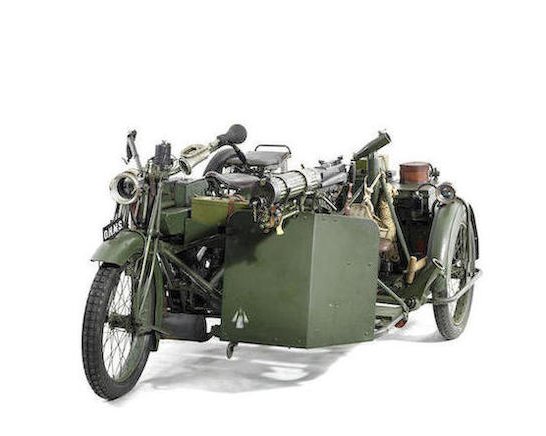 In fact one could accumulate a modest collection of motorcycles with mounted machine-guns. We featured a Zundapp in a previous post that would be a perfect compliment to this Matchless. To read that post just click here.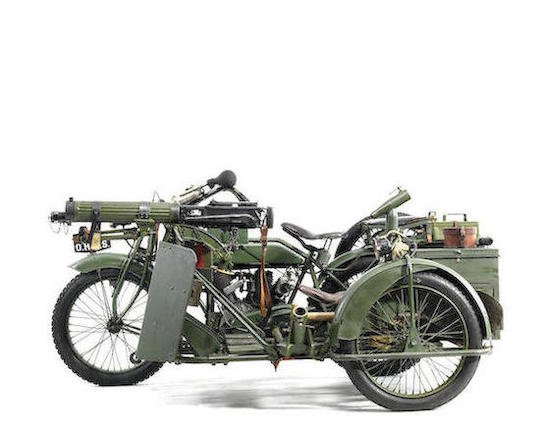 Rather than having a "James Bond" collection the eccentric bachelor could have a "Reilly Ace of Spies" collection. This could include a collection of automatic pistols from this period that includes World War I and the Bolshevik Revolution, and a few motorcycles with mounted machine guns. Ian Fleming did, after all, say of his character James Bond that "James Bond is just a piece of nonsense I dreamed up. He's not a Sidney Reilly, you know!". The Wikipedia page on Sidney Reilly is a good starting point to find out about this man who most likely inspired the creation of James Bond. You'll find that page if you click here.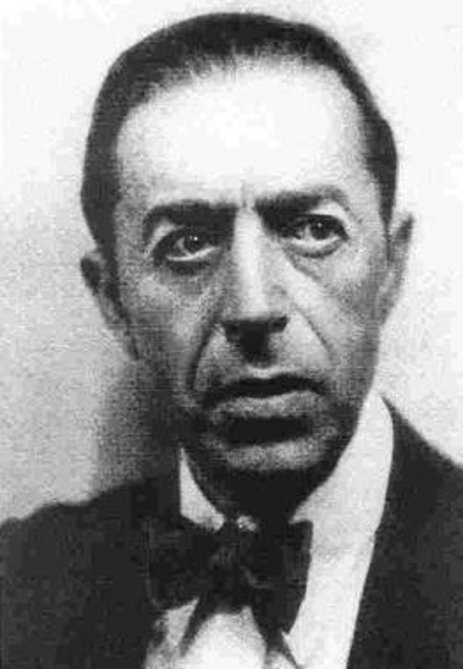 The 1916-1917 Matchless military motorcycle being offered by Bonhams at their Summer Classic Sale on 20th June 2015 was one of 250 made to the order of the Russian government but not delivered to them because of the October Revolution of 1917. The motorcycle and sidecar were sold on the civilian market in 1919 to a buyer in Dorchester. The machine was eventually purchased in 1998 by a member of The Great War Society Living History Group who decided to restore it to its original condition. The bike was in remarkably original condition and looked to have spent a few decades in dry storage.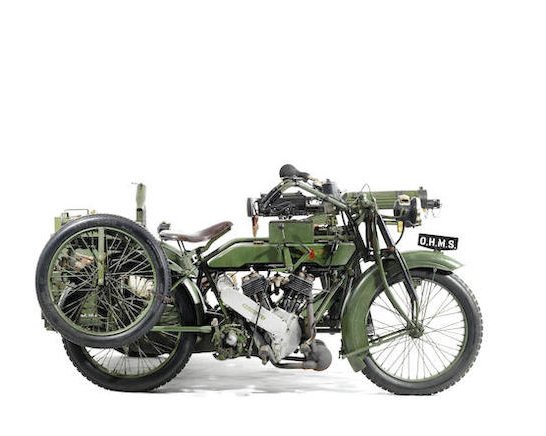 Now restored this machine has been shown at Bovingdon Tank Museum 'tank-fests' and other such displays of historic militaria. It is a fascinating piece and is the only known Russian-order Matchless-JAP to have survived the Great War, which makes it a unique collector's item.
The Great War and the events surrounding it, including the Russo-Japanese War of 1904-5 which Sidney Reilly played a part in, and the revolutions in Russia, are a fascinating era of history, one that school students seem not to be taught about in ways that fire their imaginations. The characters from this period of history are extraordinary "larger than life" figures, and the events shaped the world we now live in. I don't think that in their studies school students are even taught about the Russo-Japanese War yet, when we consider that from Japan being forced to open her doors to trade with the world by Commodore Perry in 1854, to her emergence as a twentieth century military power which defeated Russia, one of the world's super powers, in 1905, was just fifty one years. Japan went from sixteenth century military technology to twentieth century technology in just fifty one years. And her defeat of Russia was in part helped by Sidney Reilly, "the Ace of Spies" who enabled the Japanese to mount their decisive attack on Port Arthur by providing the Japanese with a plan of the Port Arthur harbour, including the mine-field.
This Matchless is a wonderful survivor of a pivotal period of human history.
You will find the Bonhams auction page if you click here.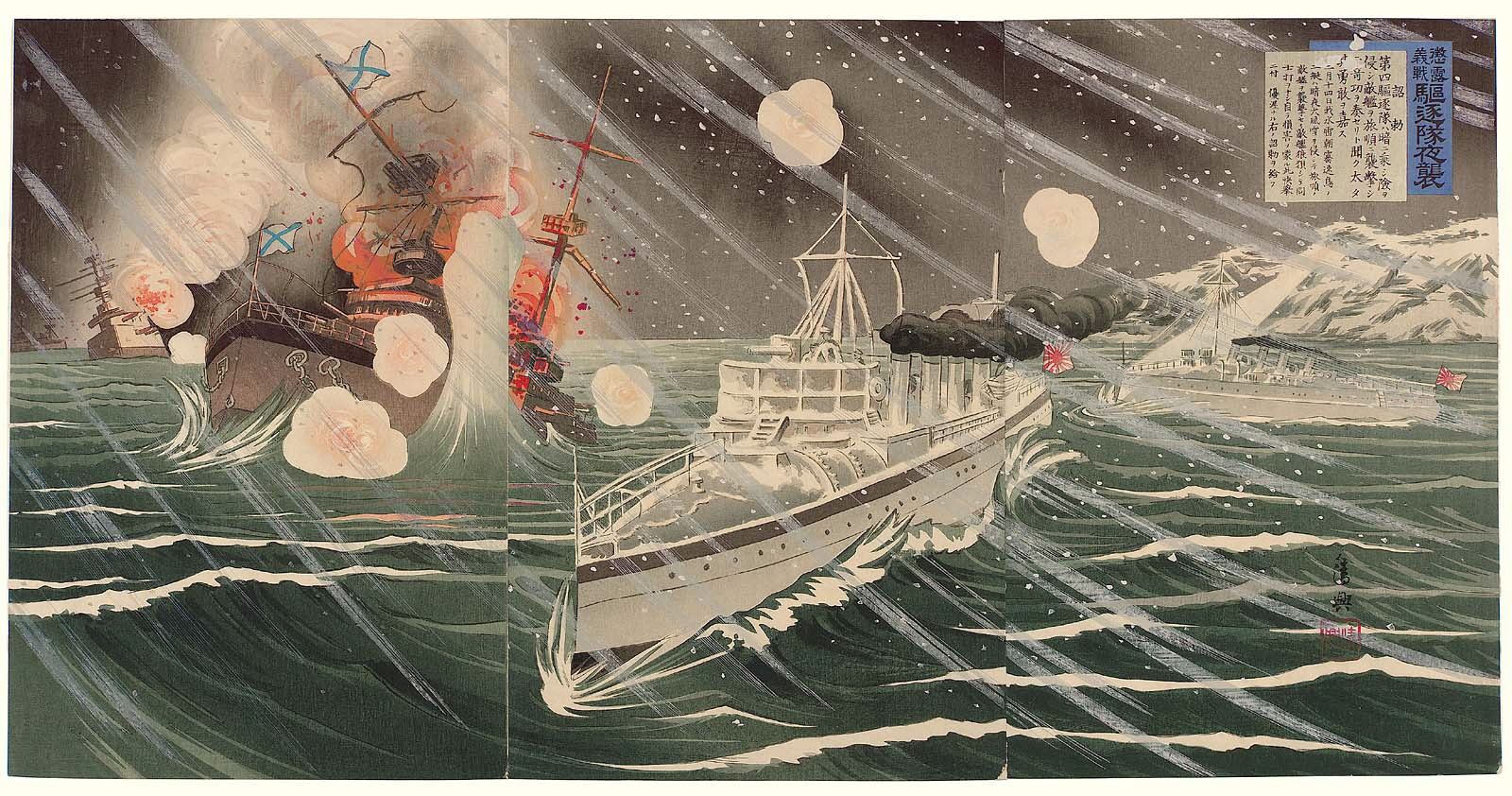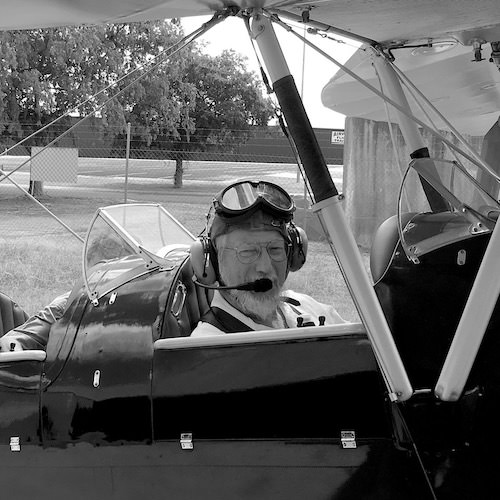 Jon Branch is the founder and senior editor of Revivaler and has written a significant number of articles for various publications including official Buying Guides for eBay, classic car articles for Hagerty, magazine articles for both the Australian Shooters Journal and the Australian Shooter, and he's a long time contributor to Silodrome.
Jon has done radio, television, magazine and newspaper interviews on various issues, and has traveled extensively, having lived in Britain, Australia, China and Hong Kong. His travels have taken him to Indonesia, Israel, Italy, Japan and a number of other countries. He has studied the Japanese sword arts and has a long history of involvement in the shooting sports, which has included authoring submissions to government on various firearms related issues and assisting in the design and establishment of shooting ranges.