German gunsmith Fred Adolph is at once both a legend in the annals of American gunmaking, but he is also a man who drifted into obscurity very quickly during and after the First World War, finishing up working in a number of other jobs including as a toolmaker at Ford during the 1930's.
Fred Adolph was born in Glantz, Germany in 1875 and went on to do training as a gunsmith in Silesia, which is in south-western Poland, and then with Weber in Zurich, Switzerland, Austrian gunmaker Steyr (famous for the Mannlicher-Schönauer rifles), and then a number of German companies in the Prussian town of Suhl: these being Sauer, Haenel, and Schilling. In 1908 Fred Adolph migrated to the United States accompanied by his wife, and subsequently set up his own gunmaking business in Genoa, New York.
Fred Adolph was a product of the Old World schools and culture of gunmaking and it was this skill set, knowledge base, and network, that he brought to New York. In the years before the First World War Fred Adolph's guns and rifles that he was able to sell were a significant departure from the firearms that predominated in the United States. The Fred Adolph catalogs were filled with exotic European drillings (three barreled rifle and shotgun combination guns), vierlings (four barreled rifle and shotgun combination guns) as well as double rifles and shotguns. He became a prominent figure in the New York gun trade and formed an association with American cartridge designer Charles Newton. The .30 Adolph was for example designed by Charles Newton, and when Newton later began marketing his own rifles he renamed it the .30 Newton. The .35 Newton/Adolph has a similar story: both of these cartridges being based on the German 11.2x72mm Schuler.
Fred Adolph created rifles, guns and pistols of exquisite quality although it is not likely that he made most of them, but rather imported semi-finished guns from his contacts in Europe and then completed them himself. This was a common practice amongst European and a number of the British makers.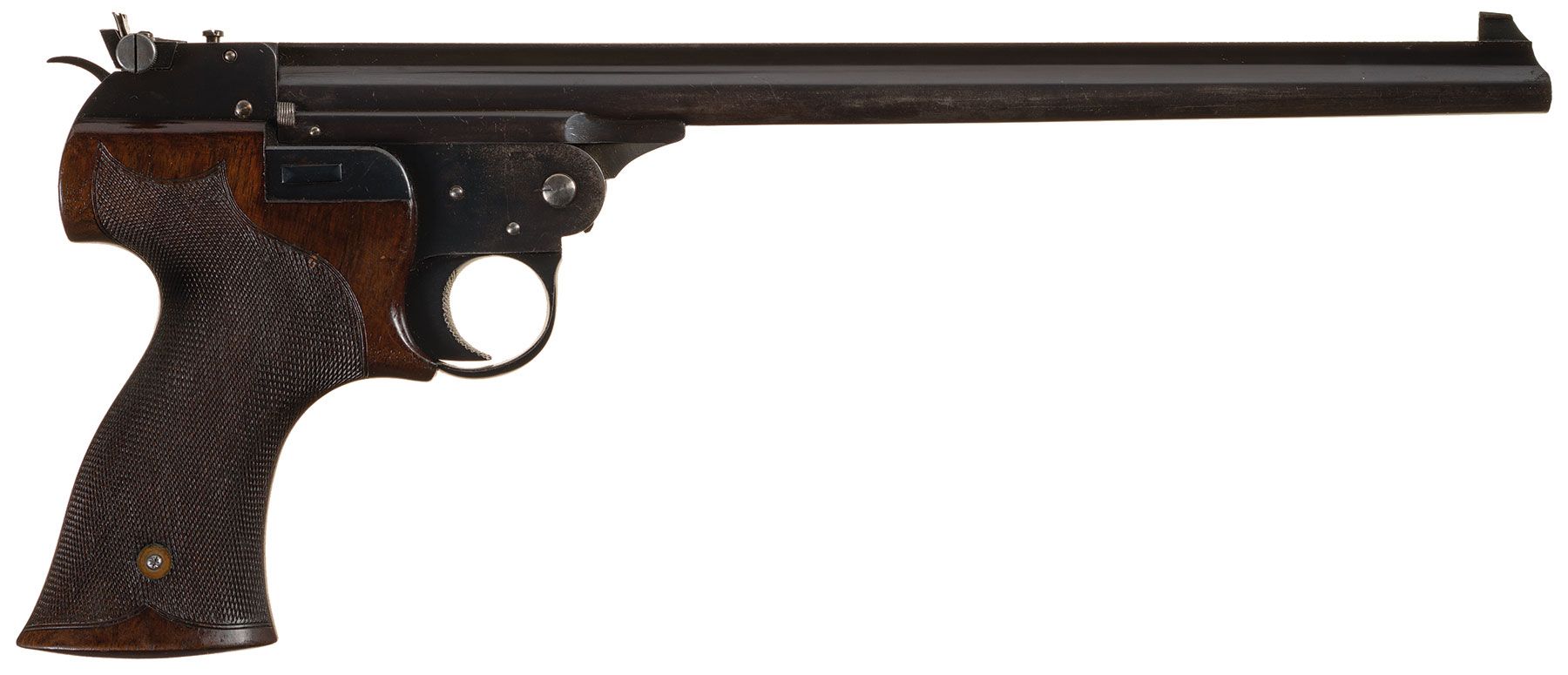 This single shot target pistol is an example of this sort of cooperative gunmaking method. The pistol is jointly made by M. Casimir Weber of Zurich, Switzerland, and Fred Adolph. The standard of manufacture, and finishing is of the highest standard of the European gunmaking art and is a unique piece. Fred Adolph prided himself that a customer would get a unique gun from his shop: his motto was "Never the same gun twice".
Fred Adolph was famous for his fine sporting rifles made on the 1903 Springfield action and he was friends with Townsend Whelan. Fred Adolph's customers were often the rich and famous: amongst the firearms he made was a fine double rifle for President Teddy Roosevelt, which is nowadays exhibited in the National Firearms Museum.
The outbreak of the First World War proved to be the death blow to Fred Adolph's business. His ability to purchase either complete or semi-finished guns from the German gunmaking cooperative in Suhl dried up and the war resulted in a great deal of anti-German sentiment which dried up sales. Fred Adolph disappeared from the New York gunmaking scene and went on to apply his metal and woodworking skills in other jobs.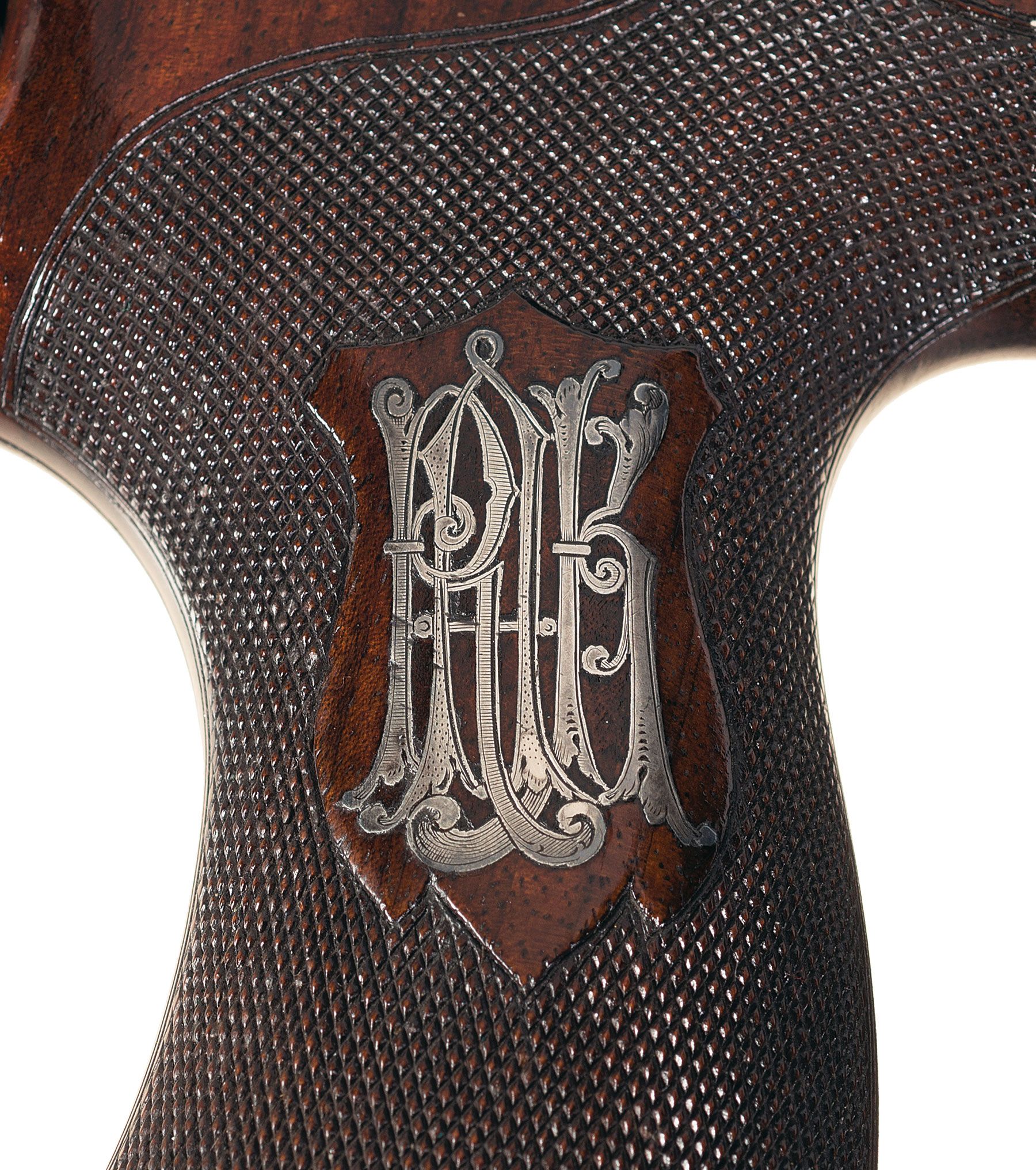 This .22 caliber single shot target pistol is a gorgeous example of Old World gunmaking with the Fred Adolph finishing touch. It is without doubt a pistol that should be taken to the pistol range and used for some leisurely Olympic Free Pistol enjoyment.
This pistol is coming up for sale by Rock Island Auction at their Premiere Auction to be held from September 7th-9th, 2018. This pistol will be offered on September 8th.
You will find the sale page for this beautiful example of Casimir Weber and Fred Adolph's work if you click here.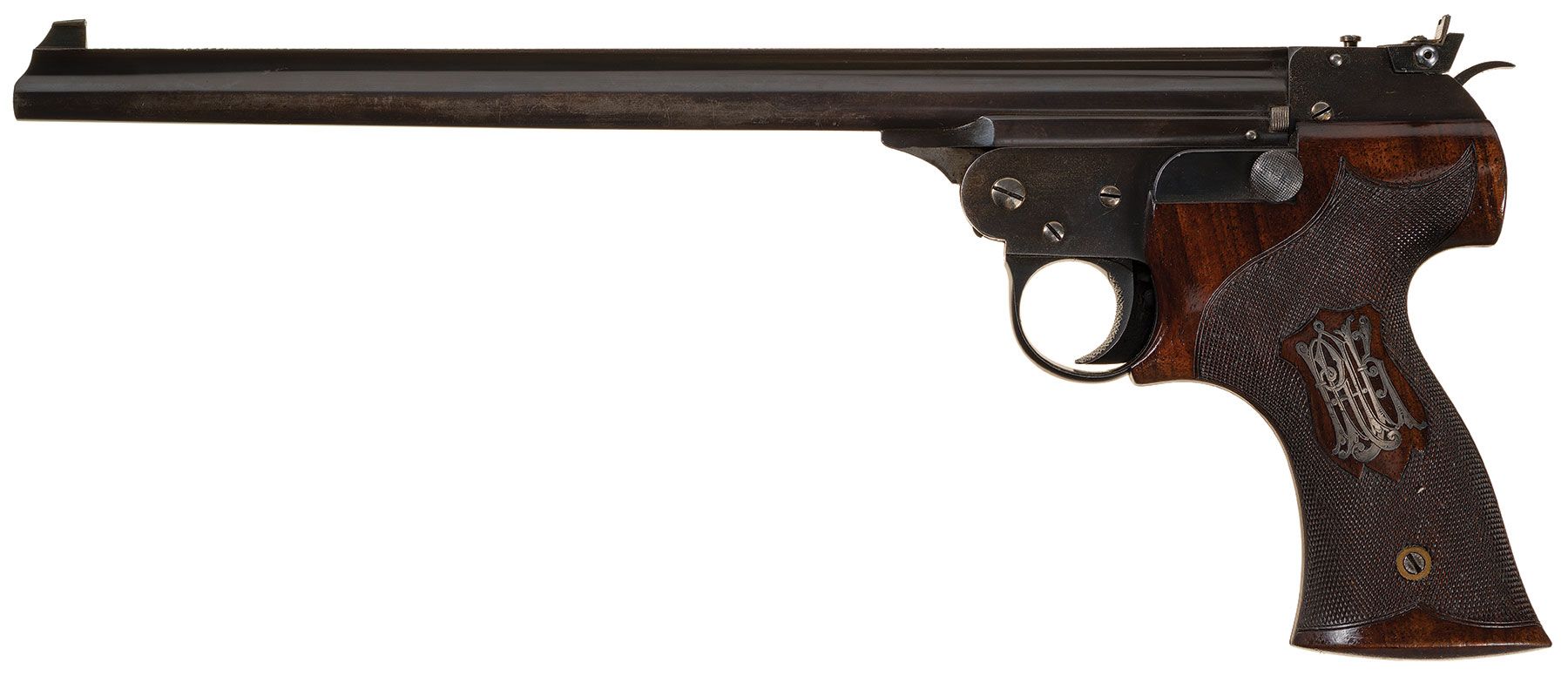 (All pictures courtesy Rock Island Auction).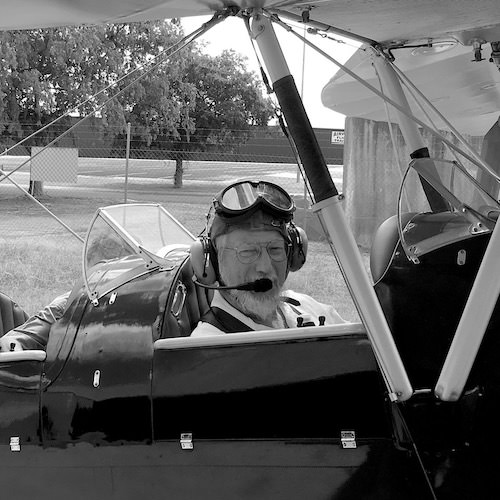 Jon Branch is the founder and senior editor of Revivaler and has written a significant number of articles for various publications including official Buying Guides for eBay, classic car articles for Hagerty, magazine articles for both the Australian Shooters Journal and the Australian Shooter, and he's a long time contributor to Silodrome.
Jon has done radio, television, magazine and newspaper interviews on various issues, and has traveled extensively, having lived in Britain, Australia, China and Hong Kong. His travels have taken him to Indonesia, Israel, Italy, Japan and a number of other countries. He has studied the Japanese sword arts and has a long history of involvement in the shooting sports, which has included authoring submissions to government on various firearms related issues and assisting in the design and establishment of shooting ranges.