One of the important things one should do as a shooter who is also a parent is to introduce your children to shooting in a fun but disciplined way from the earliest practical age. That earliest practical age will vary from child to child but it will depend on their maturity, attitude, motor skills, and physical ability. One of the hurdles to overcome in teaching a child to manage a rifle safely and competently is in getting a rifle that they can physically manage. A standard "grown-up" rifle will simply have a too long length of pull, and will likely have too long a barrel, and will weigh too much for them to manage. So what will be needed is a modified rifle, normally a single-shot .22 rimfire will be best, with a shortened length of pull, a shortened barrel, and of about 3lb in weight.

Not only does the rifle need to be cut down to "kid size" but the physical effort required to operate it needs to be "kid muscle weight". For a bolt action this means the force required to lift the bolt handle to cock the action needs to be manageable. When I taught my own children to shoot I used an old BSA single shot which did not cock on the bolt lift, but instead required a cocking piece to be pulled back to ready the action for firing. It worked well for children as young as seven or so years of age.

Enter the Savage Rascal junior training rifle. The design team at Savage have done their research and product testing well and created a near perfect little .22 rimfire rifle specifically to enable children as young as five or six years of age to learn how to shoot responsibly (and to state the obvious, under continuous direct supervision of course). The little Savage Rascal comes in a nice range of colors so there should be one there to suit your "little savage" and the rifle is made with an 11¼" length of pull, which is about right for children in about the five to seven years old range – children do not come in a standard size for a given age.
The barrel of the Rascal is a "kid size" 16.125″ inches and there are models with a standard light barrel and also target models with a heavier barrel. The standard barrel model weighs 2.66lb which is about perfect for its intended use.
The trigger of the Rascal is the Savage AccuTrigger which features a safety tab that must be fully depressed before the trigger can be pulled. Once the safety tab is depressed the trigger pull is set for just under 3lb, sufficient to provide a good margin of safety, and not so heavy that a child's fingers will have trouble using it competently.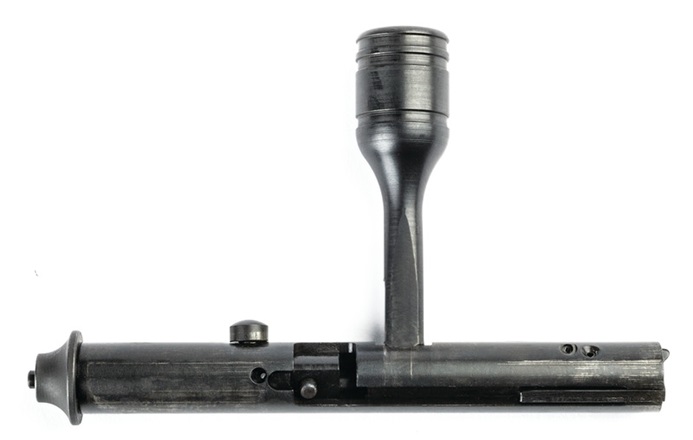 The force required to lift the bolt and cock the action have been kept modest enough so a child can easily operate it. Feeding a cartridge into the chamber has been made easier by provision of a raised sprung loading platform: the cartridge is simply placed on the loading platform, and then when the bolt is pushed forwards the bolt depresses the loading platform and chambers the cartridge.
The Rascal is equipped with a two-position safety catch just behind the bolt handle root. Forward to fire, which reveals a nice big red warning spot, and rearwards to put the rifle on safe and block it from firing.

The Rascal in standard form comes with a neat little peep sight with a front blade sight: a great way to start a young shooter and exactly what I chose to use with my own children.
The rifle can be unloaded without need to fire it.

The Savage Rascal is chambered for .22 Short, .22 Long, and .22 Long Rifle. This means it can be used with sub-sonic, standard velocity, and high velocity ammo. It also means it can use the low power .22 Long "Z Lang" from RWS. This is an extra low powered cartridge designed for short range and indoor shooting and it is one I used extensively when training my own children. For indoor shooting good ventilation is needed, and a properly designed bullet trap that prevents splash back. The RWS Z Lang are highly recommended for indoor and short range shooting (i.e. around 10 meters/yards).

If you have a child who would like to learn how to shoot and you regard them mature and responsible enough to manage it then the Savage Rascal is well worth a look. It is primarily intended for children around 6-7 years of age and would be too small for most children of 10-12 years: for older children rifle's such as the Savage Mark II or similar "youth" models from other manufacturers may prove preferable.
Some advocate the use of a semi-automatic rifle for young people such as the wonderful Browning .22 Semi-Automatic, but I don't. I always want a young or new shooter to learn to manage a rifle where they have complete control over when they chamber a cartridge, and when they have the action open with an empty chamber, and visibly safe. This is exactly what the Savage Rascal provides: it looks to be a near perfect training rifle for young future shooters and hunters.
You will find the Savage Rascal at the Savage website if you click here. and a more extensive listing of the available models if you click here.

(All pictures courtesy Savage Arms).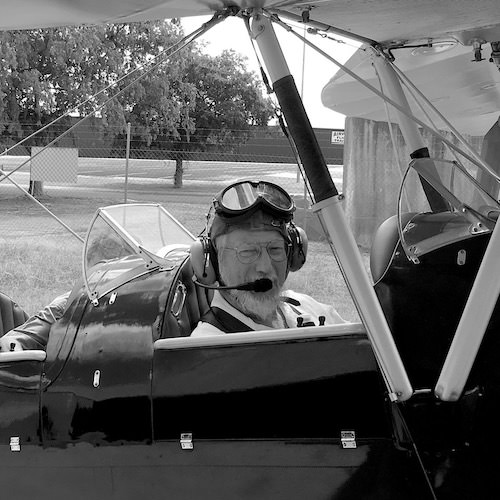 Jon Branch is the founder and senior editor of Revivaler and has written a significant number of articles for various publications including official Buying Guides for eBay, classic car articles for Hagerty, magazine articles for both the Australian Shooters Journal and the Australian Shooter, and he's a long time contributor to Silodrome.
Jon has done radio, television, magazine and newspaper interviews on various issues, and has traveled extensively, having lived in Britain, Australia, China and Hong Kong. His travels have taken him to Indonesia, Israel, Italy, Japan and a number of other countries. He has studied the Japanese sword arts and has a long history of involvement in the shooting sports, which has included authoring submissions to government on various firearms related issues and assisting in the design and establishment of shooting ranges.