During World War II whilst engaged in war production the design team at Jaguar worked to create the new XK engine that was to become the heart of Jaguar cars in the post war period. This new DOHC in-line six cylinder engine of 3.4 liters capacity was to become the main Jaguar and Daimler engine up into the 1980's. Recognizing that most of the car buying public would not be all that interested in a new engine Sir William Lyons decided that what was needed to market it would be a publicity stunt. What was needed was a show car to show the engine to the world.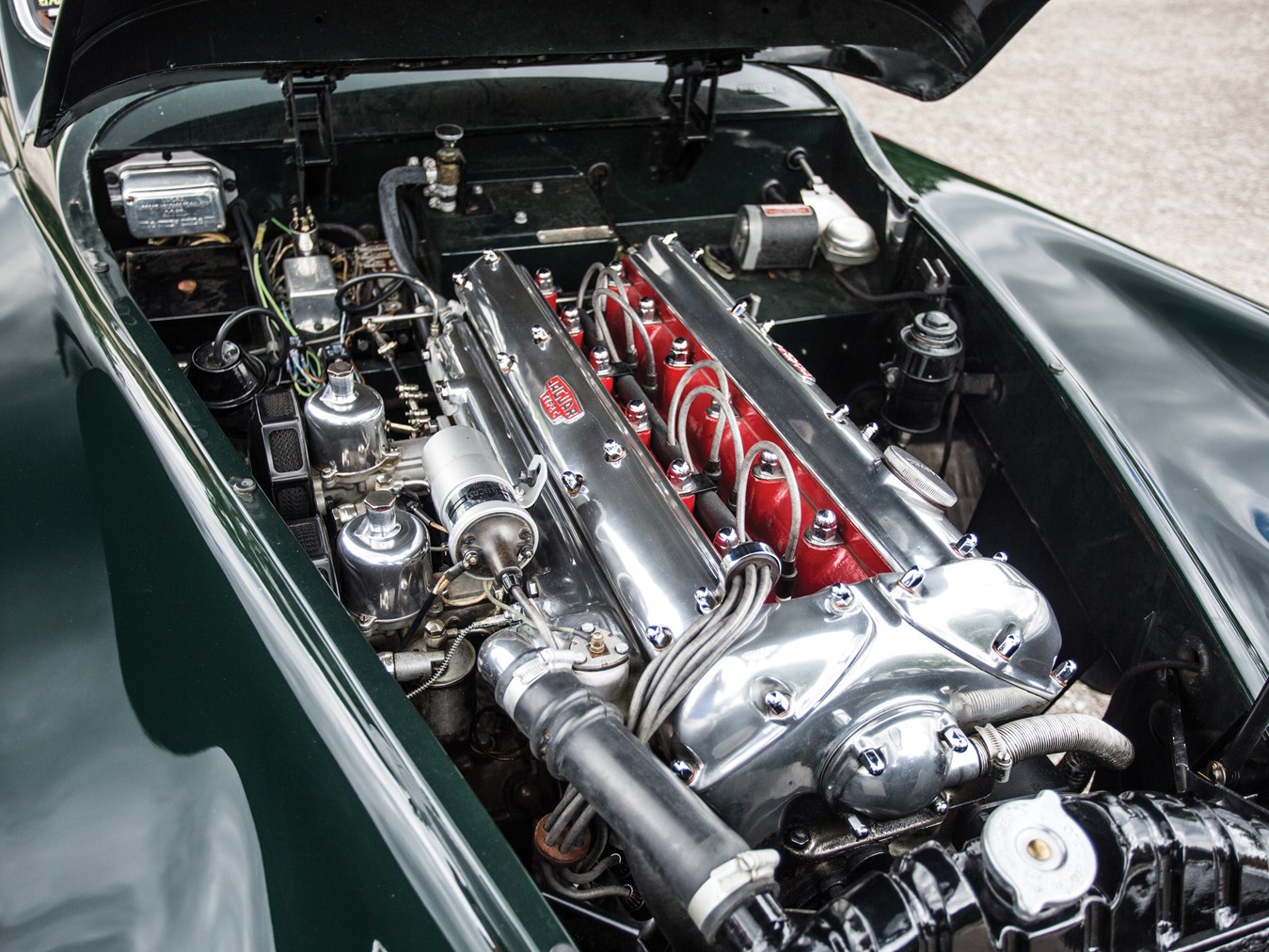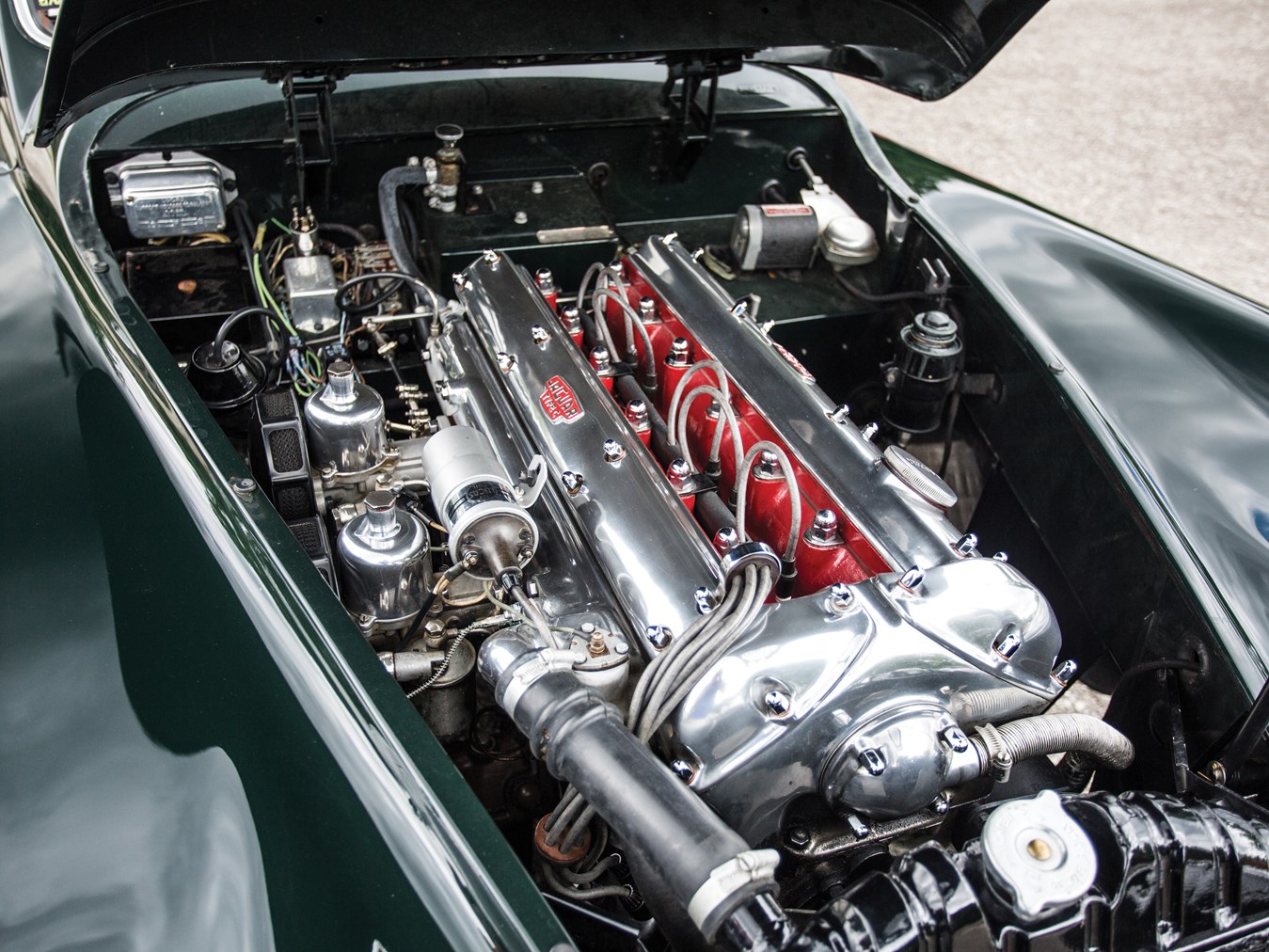 The car buyers who are very much interested in engines are sports car buyers. If you want to have a conversation about camshafts, porting and carburettors then the sports car aficionado will happily accommodate you whilst everybody else at the dinner party will roll their eyes and try to change the subject. It's a bit like those of us who are hunting rifle aficionados trying have a conversation about the relative merits of the Nosler Partition and the Swift A Frame at a dinner party – you will see people's eyes glazing over. So Sir William Lyons created a sports car "concept car" purely as a  as a publicity vehicle to show off the new XK engine, an engine that had not only been made to perform wonderfully, but also an engine that had been intentionally designed to look impressive also. Sir William Lyons understood marketing very well indeed.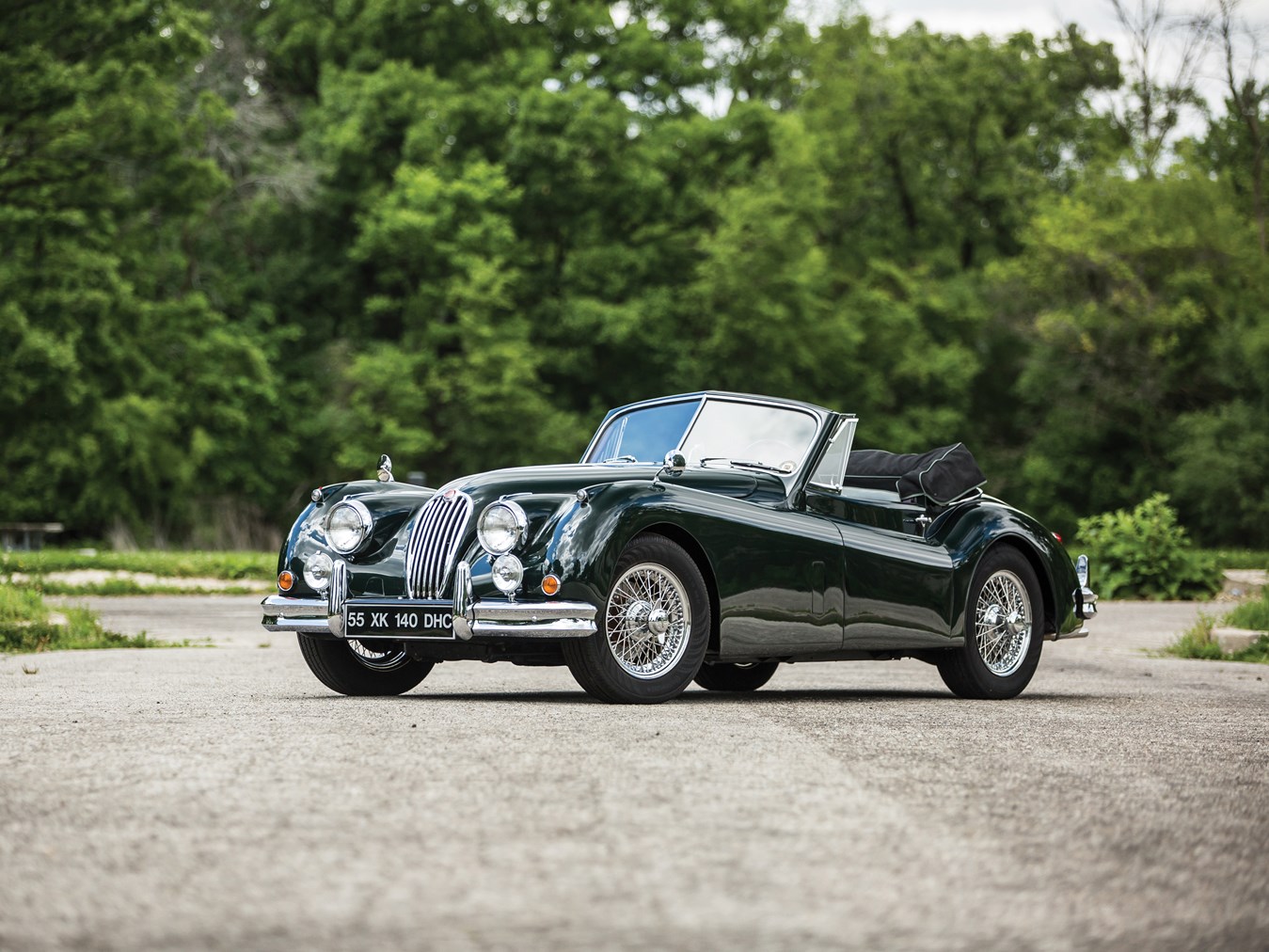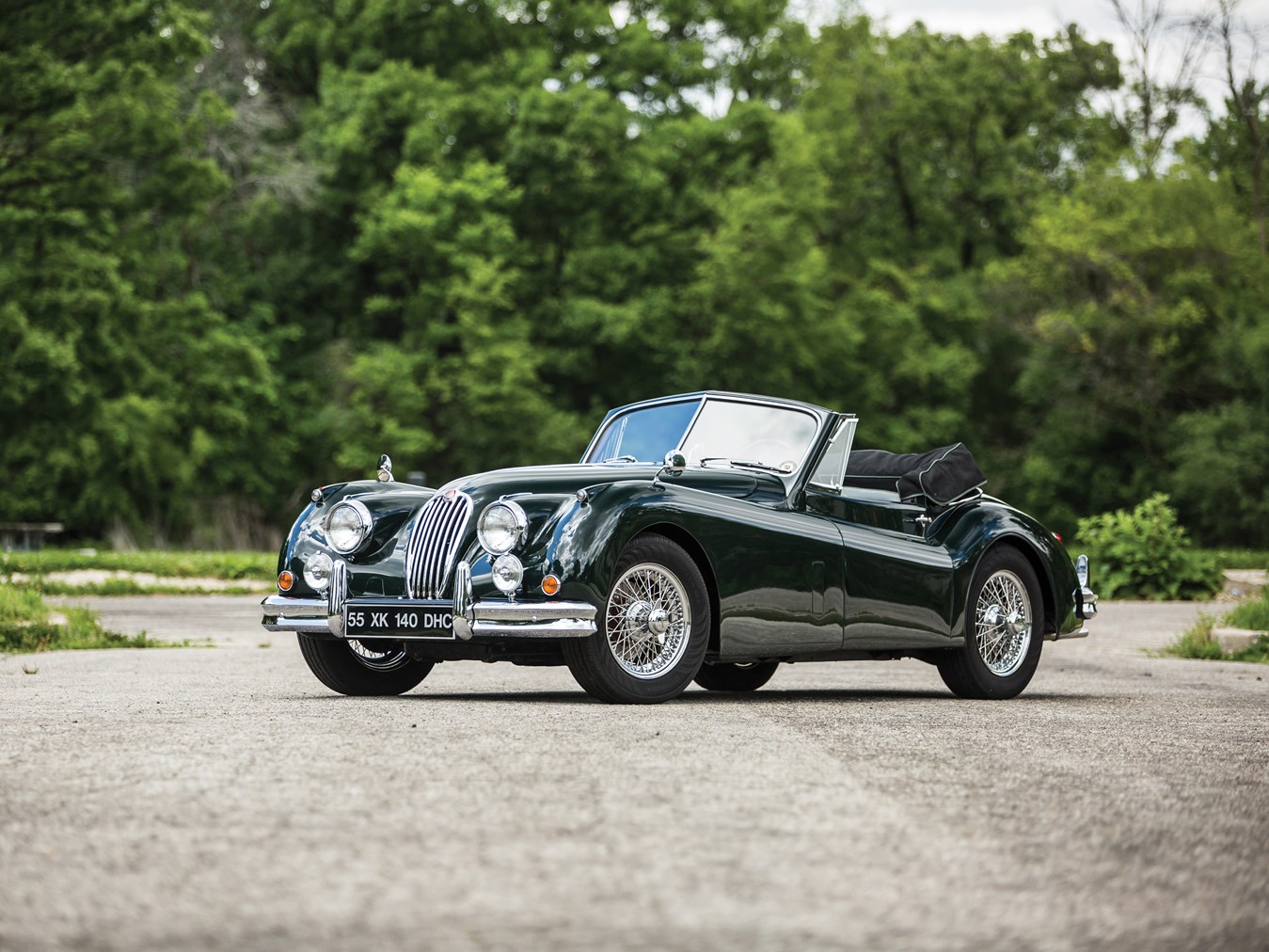 The name of the game was to catch the imagination of the sports car enthusiast market and garner some publicity at the same time. Jaguar had absolutely no intention of actually putting their show car into production, it was just a vehicle to show off the new XK engine. The strategy worked spectacularly well and to the astonishment of Jaguar staff customers at the 1948 Earls Court Motor Show were opening their cheque books and trying to order the car. Sir William Lyons decided that if they could build a show car with an aluminum body on an Ash wood frame then they could make a few more of them, so the orders were accepted and the cars were pretty much hand built on Jaguar Mk V chassis just like the show car.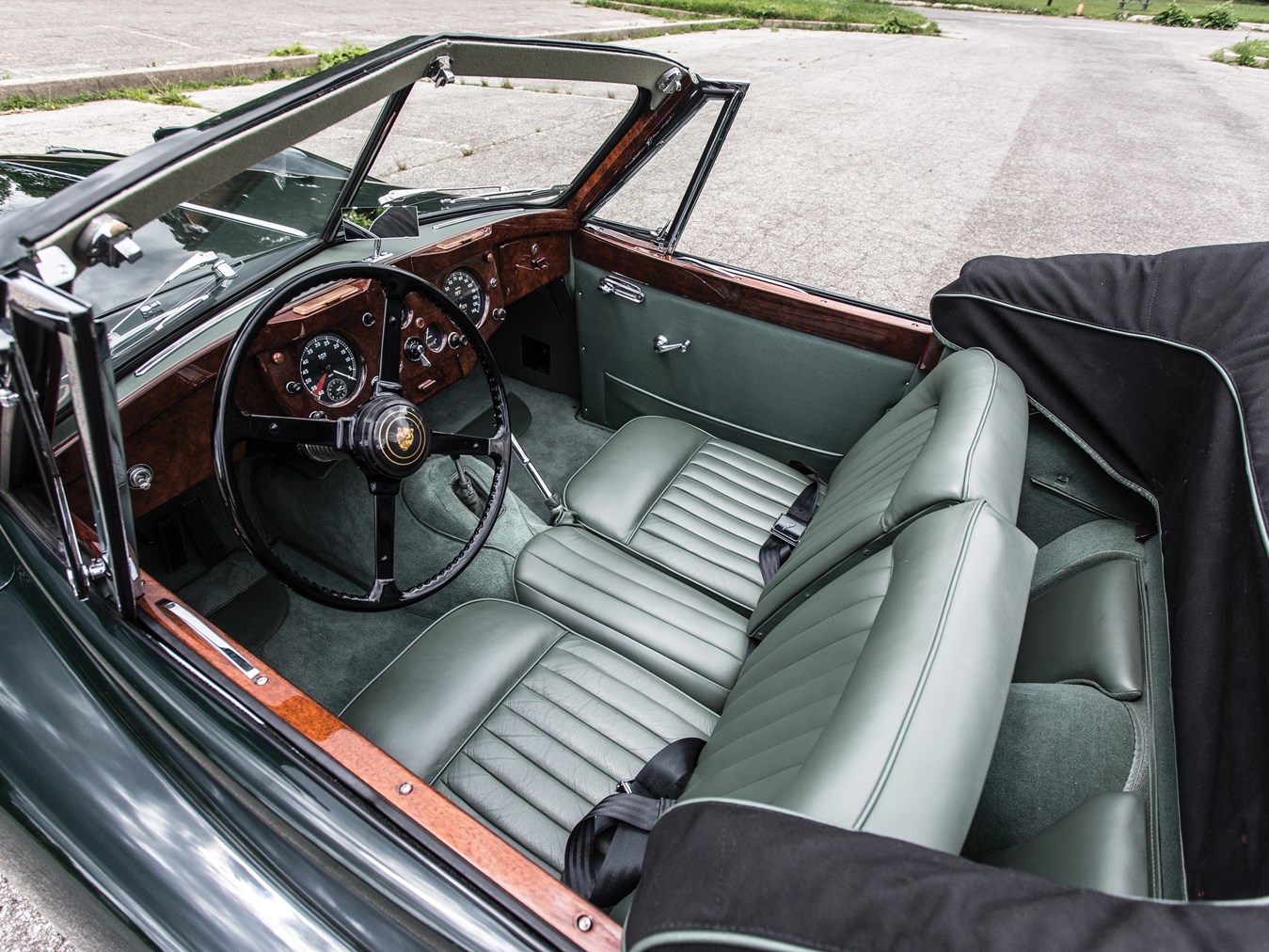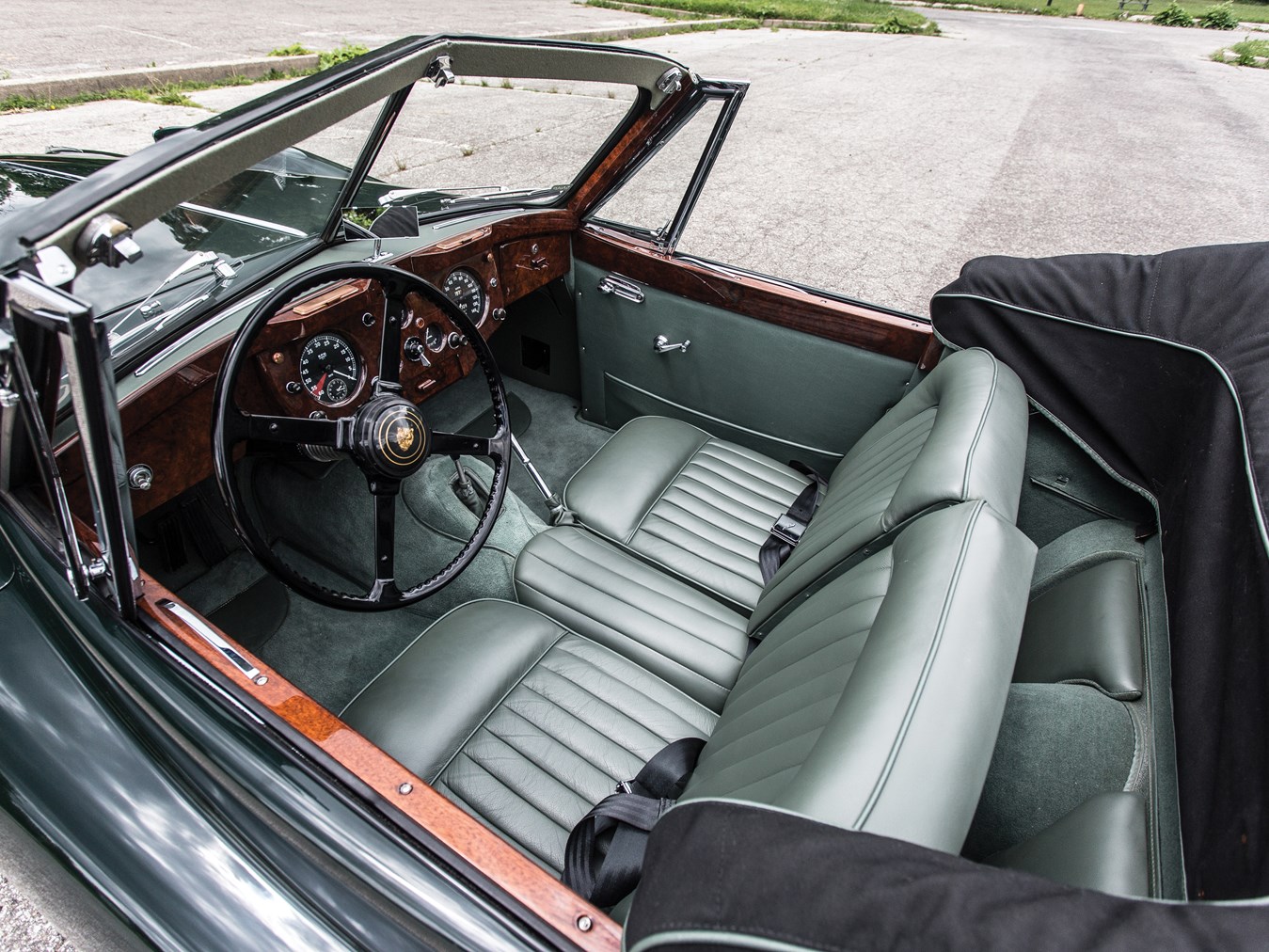 The first 242 of Jaguar's XK120 were wood frame with aluminum but by 1949 Jaguar changed to full production and steel bodywork and not only that, but Hollywood had embraced the Jaguar XK120 and the first all steel car off the production line was made for American actor Clark Gable.
The XK120 was used to set a number of performance milestones including demonstrating its ability to actually do 120mph. Not content with that XK120's were taken to a banked oval track in France and proceeded to demonstrate their ability to average 100mph for 24 straight hours, and for one hour even managed to average over 130mph. Jaguar XK120 derived racing cars went on to win at the prestigious 24 hour Le Mans motor race in 1951 and 1953 (failure to win in 1952 having been caused by engine overheating and aerodynamic instability of a new body shell). Not only was the XK120 a thing of style and beauty, it had the performance to make people sit up and take notice.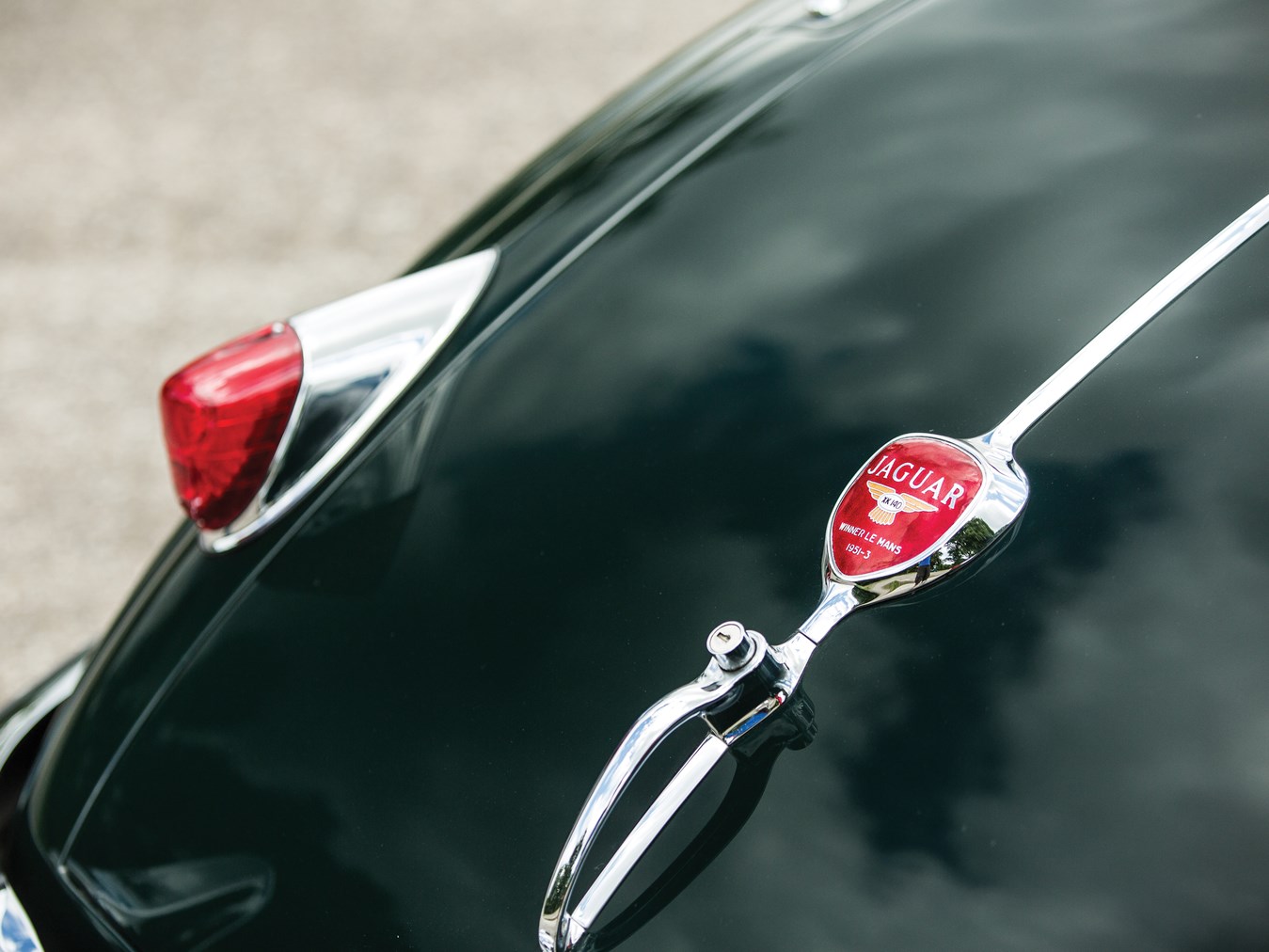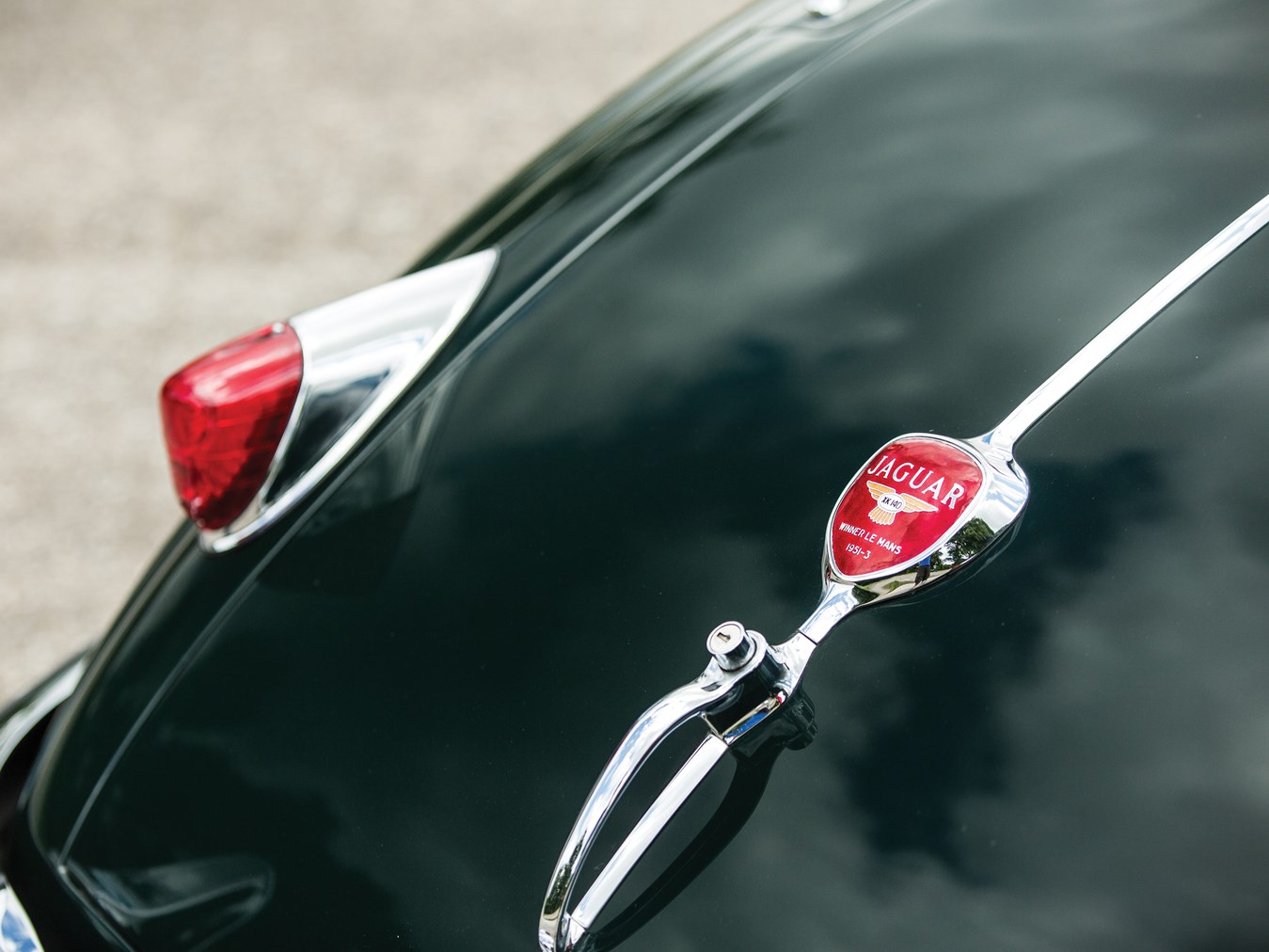 In 1954 the Jaguar XK120 was upgraded to become the Jaguar XK140. This was the same basic car but with various improvements that make this the most preferred of the two early XK models. The improvements included moving the engine and transmission forward to allow the dashboard and steering wheel to be moved forward three inches to allow for a better driving position and more leg room for tall drivers. The engine was given the Special Equipment modifications to the original XK engine that had been optional on the XK120 resulting in a 10bhp increase in engine power to 190bhp. As an option the car could be ordered with the C type cylinder head which had also been an option for the XK120 which brought engine power up to 210bhp. Our feature car is an XK140 MC which means it was factory fitted with the C type cylinder head and twin H8 carburettors (Note: for the UK market these cars were designated XK140 SE). The XK140 MC cars also feature stiffer torsion bars in the front suspension and twin exhaust pipes.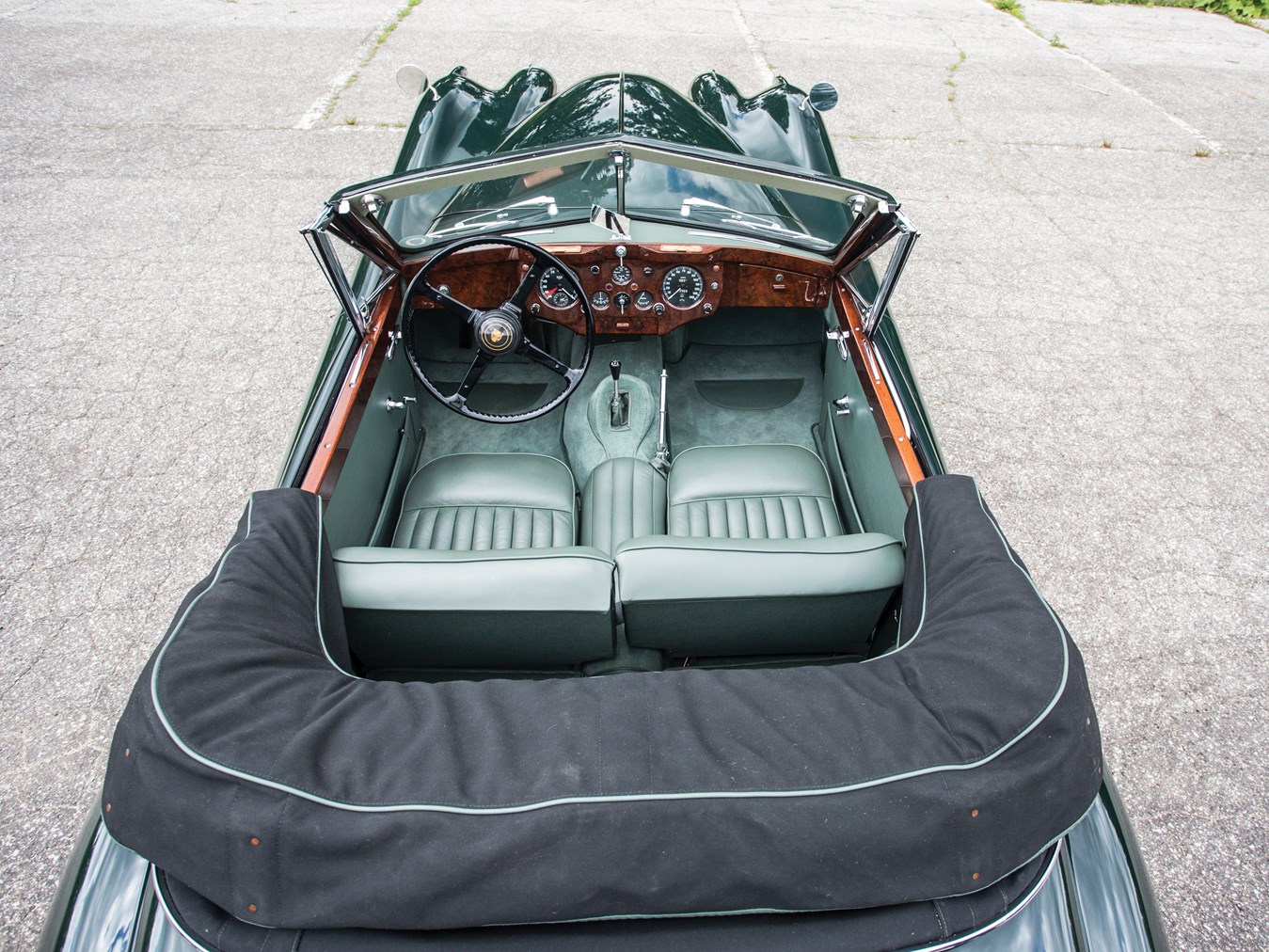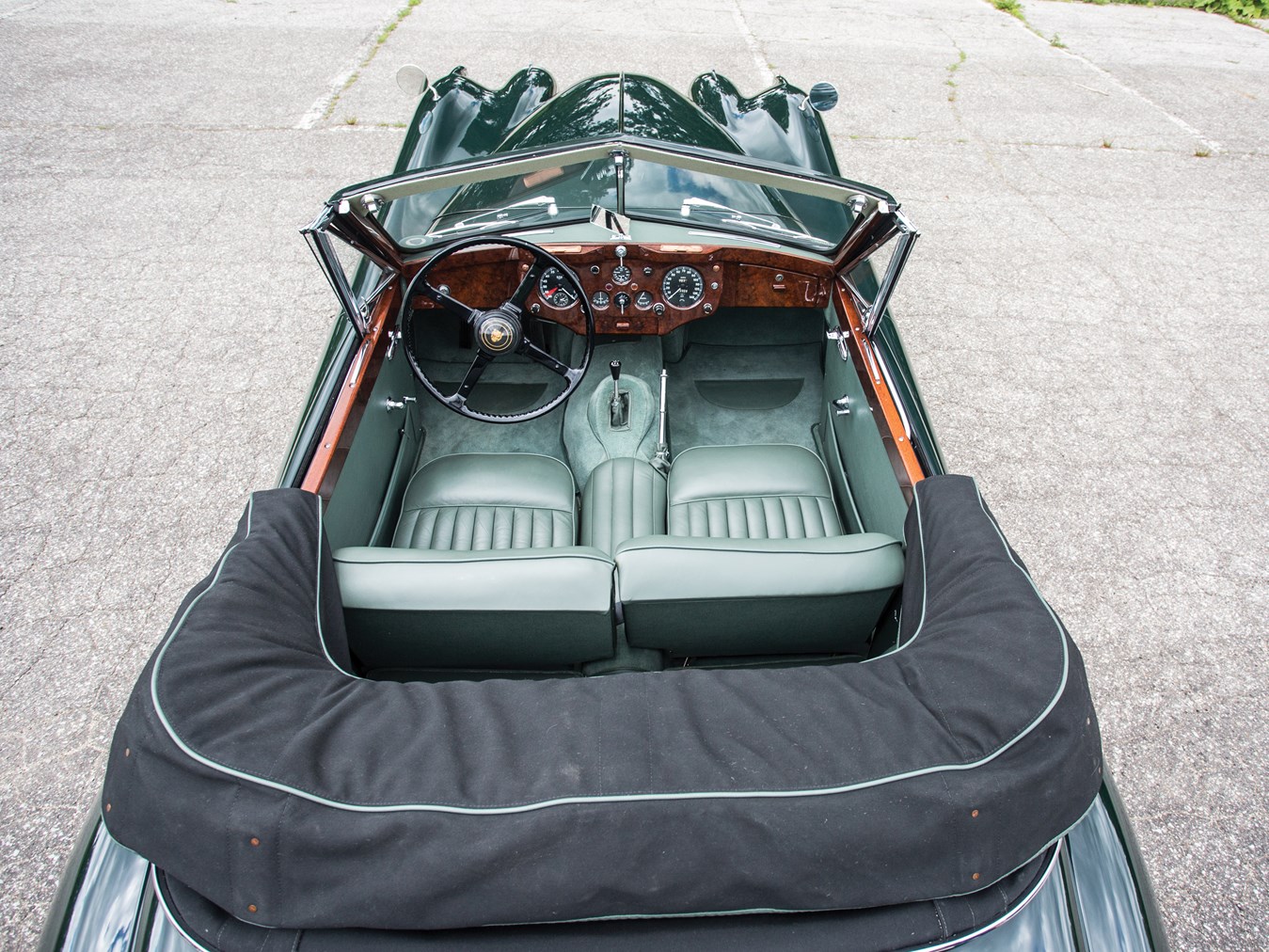 External improvements to the car included bigger bumpers with overrider's, the provision of turning indicators, and cosmetic changes to the grille giving it fewer slightly broader vertical bars. The XK140 also received a badge on the boot lid stating "Le Mans Winner 1951-3".
Our feature car has the optional 16″ × 5K wire wheels and has been subject to a frame off restoration between 1998-2000, the cosmetic quality of which is apparent in the photographs. The car has been fitted with the bolt on front disc brake conversion which is a welcome change as the original drum brakes on these cars were subject to fade, something even the optional aluminum finned drums were not able to remedy. The car has also been upgraded with a Borg-Warner T-5 five-speed manual transmission, and an electric cooling fan. It is running on radial tires and radials were available as an option back in 1955 when the car was first made.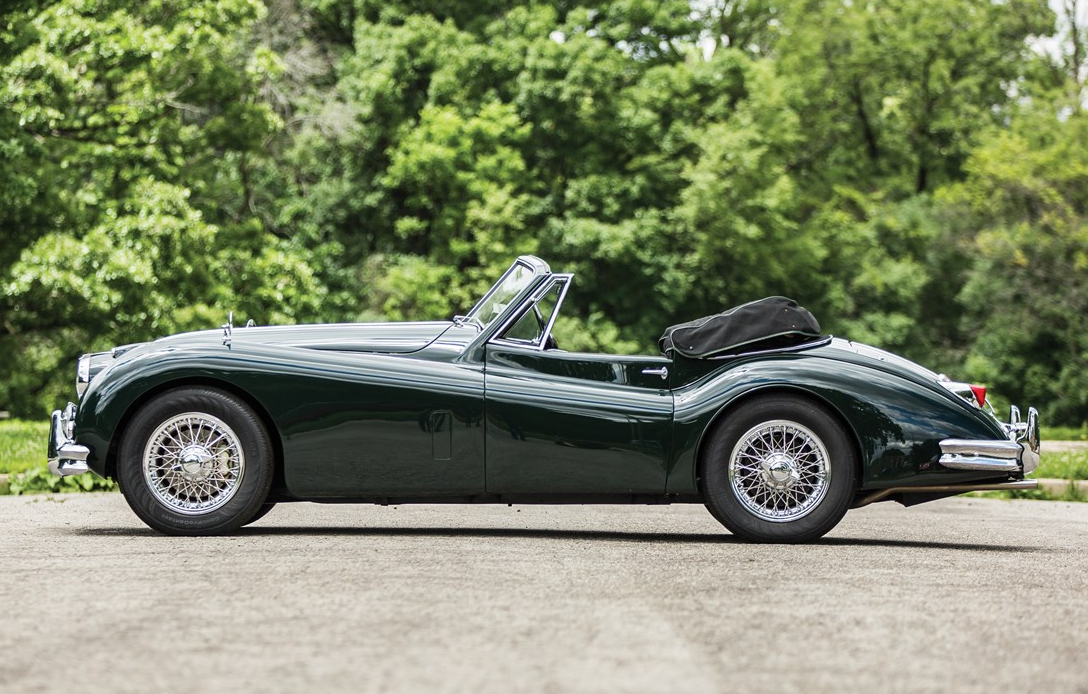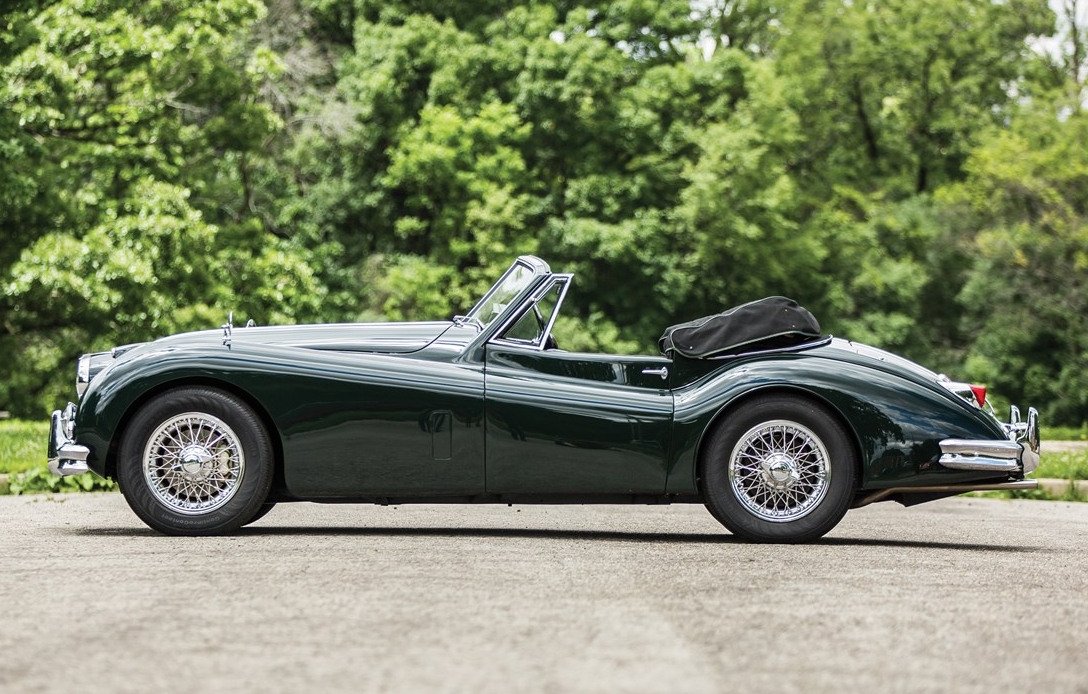 This British Racing Green with green leather trim XK140 MC Drophead Coupé is coming up for sale by RM Sotheby's at their Motor City auction to be held on Saturday 30th July 2016 and it looks to be one of the most desirable motor cars to be offered at that auction.
You will find the sale page for this car if you click here.
These are an absolutely delightful car to drive and the leather seating complimented by the wood veneer dashboard gives them an air of luxurious quality with a sporting feel. With the improvements this car has it should be an utterly superb touring car and indeed it comes with fitted luggage for that purpose.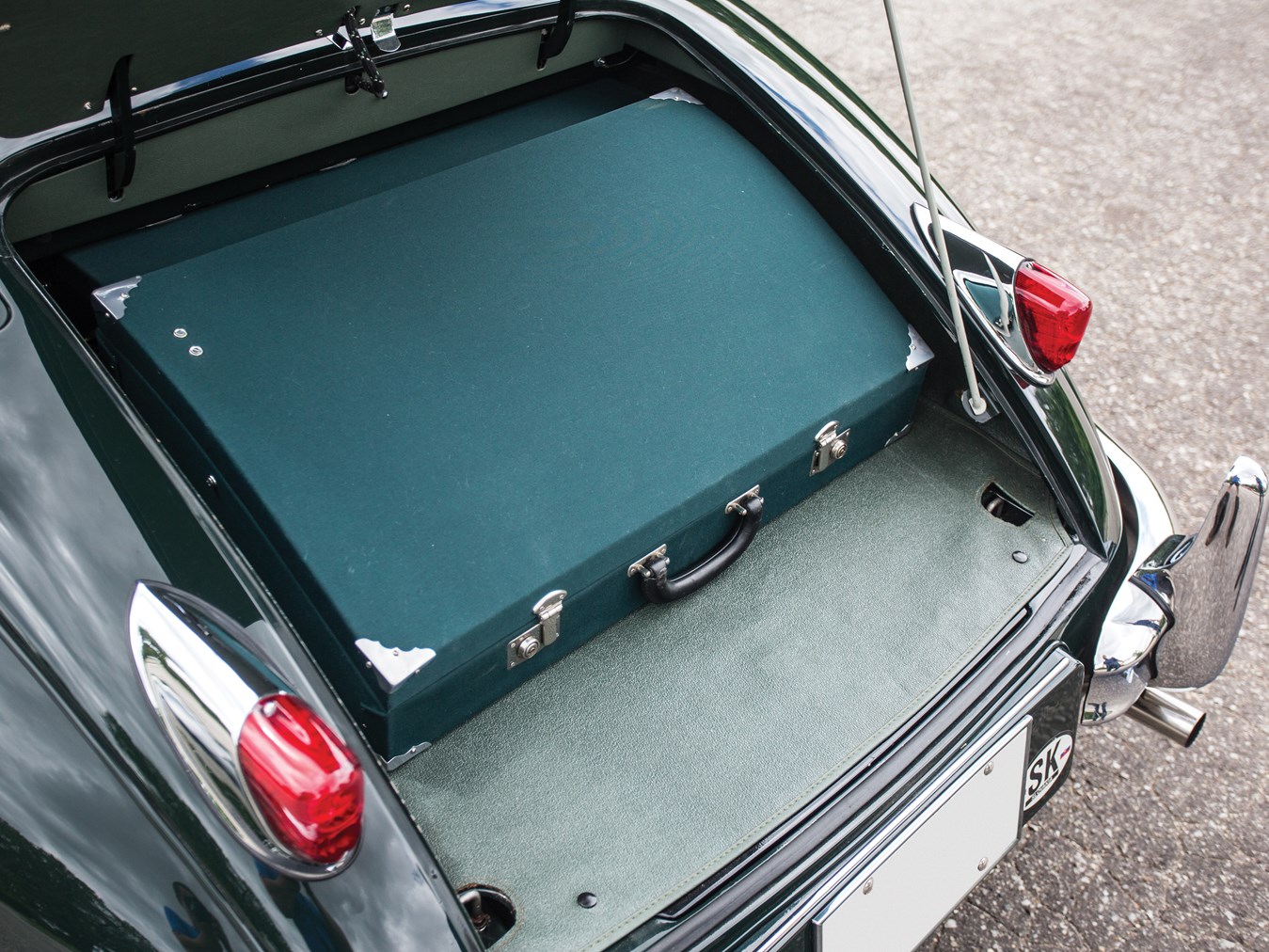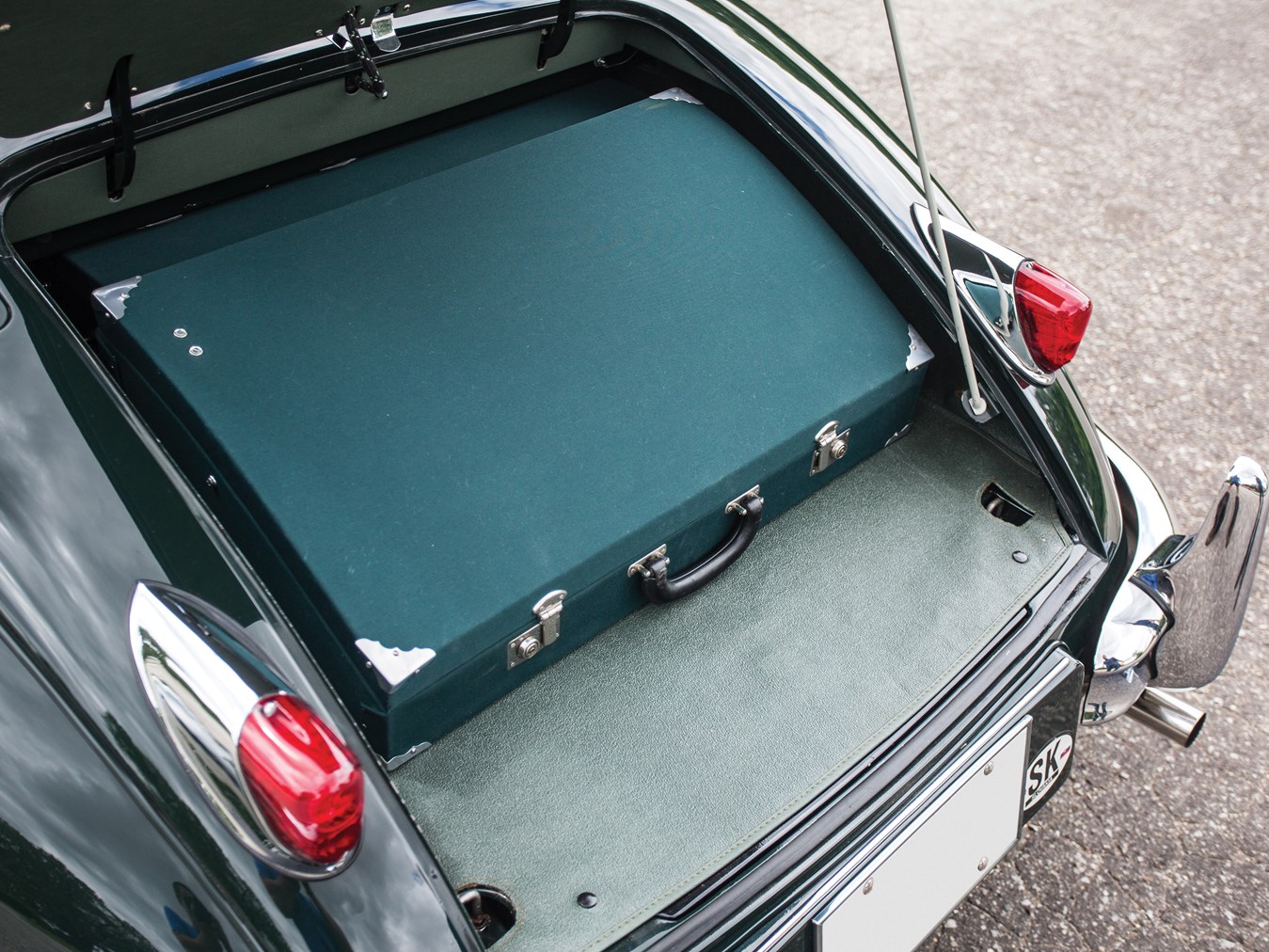 So if you are considering investment in a top quality Jaguar XK140 it could be difficult to find a better one than this.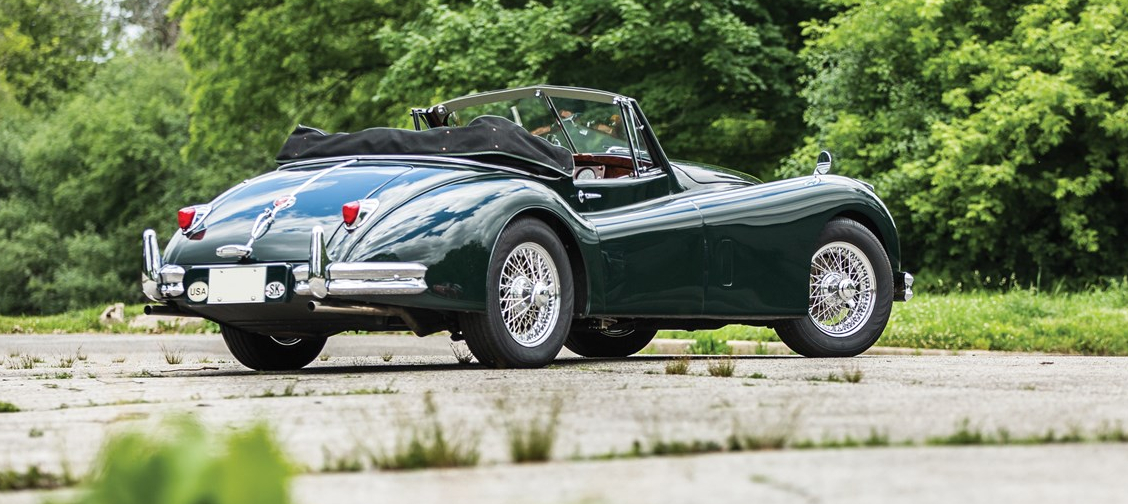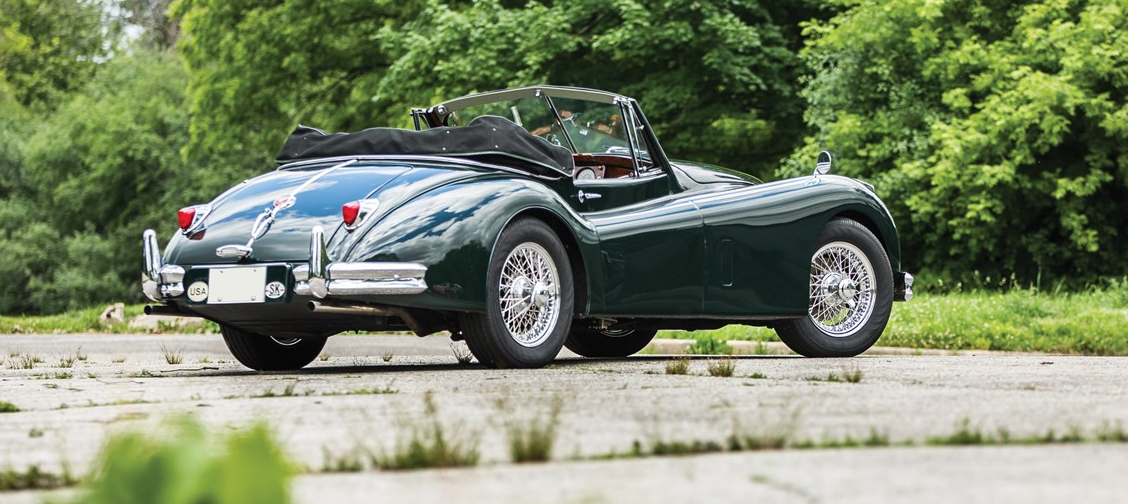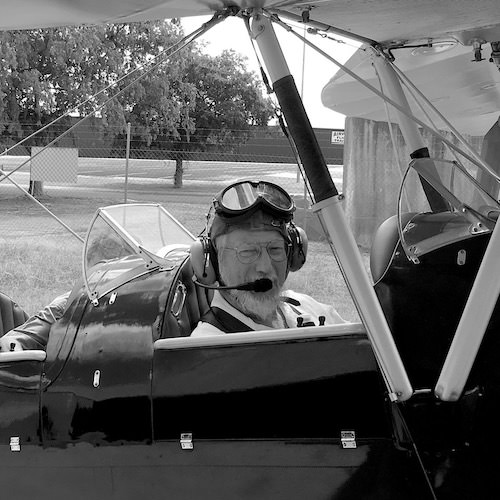 Jon Branch is the founder and senior editor of Revivaler and has written a significant number of articles for various publications including official Buying Guides for eBay, classic car articles for Hagerty, magazine articles for both the Australian Shooters Journal and the Australian Shooter, and he's a long time contributor to Silodrome.
Jon has done radio, television, magazine and newspaper interviews on various issues, and has traveled extensively, having lived in Britain, Australia, China and Hong Kong. His travels have taken him to Indonesia, Israel, Italy, Japan and a number of other countries. He has studied the Japanese sword arts and has a long history of involvement in the shooting sports, which has included authoring submissions to government on various firearms related issues and assisting in the design and establishment of shooting ranges.