Darne guns and rifles are made with a unique sliding breech mechanism operated by a "T" lever at the top of the breech. Lifting the "T" lever slides the wedge shaped breech block to the rear ejecting the fired cartridges and providing a clear space to drop another couple of cartridges in. These are unusual firearms but are still in production along with Darne's other firearms which include conventional break action superposed double rifles and guns.
You will find the previous Revivaler post that looks at Darne guns and rifles in detail if you click here.

The Darne 12 gauge side by side shotgun in our pictures is coming up for sale by Rock Island Auction on September 2017. This gun is engraved by Bruchet and features a quarter rib and rifle sights which is an unusual arrangement. The open sights on this gun comprise a blade with brass bead front sight and rear notch sight. A Burris 2¾x rifle-scope is also included with the gun so the owner has the option of switching between open and optical sights depending on preferences and circumstances.

The double barrels are both choked Improved Cylinder and chambered for 2¾" 12 gauge cartridges. This set up would tend to indicate this gun was made specifically for deer and wild boar shooting and with the open sights it would excel in a driven game setting whilst the rifle-scope could be fitted for non-driven deer hunting in areas where only shotguns are permitted. A double barrel shotgun with large shot also used to also be a popular choice for dealing with a leopard at close quarters. Additionally, as a shotgun with open chokes, this gun can also be loaded with smaller shot for rabbit and bird shooting making it very versatile.

Barrels on this gun are 23½"/65cm making this a short and fast handling piece. The gun is listed as having a "retractable leather sling" which is a sensible feature on a shotgun, and it is also fitted with a solid Decelerator recoil pad to make shooting heavy loads and slugs a pleasant experience; a comfortable shooter is an accurate shooter.

This gun is coming up for sale by Rock Island Auction at their next sale to be held on 10th September 2017.
The condition of the gun is described by Rock Island Auction as follows: "Very good. 90% original blue finish remains with a small area touched up on the left barrel, a few small scattered dings, surface scratches and handling marks. The wood has mostly crisp, well-defined checkering and small scattered pressure dents throughout. Mechanically excellent. Case is good with dings and scuffs on the exterior and some small tears on the interior lining."
Expected sale price is in the range USD$1,200-$2,000 so this is a quite affordable Darne double in an unusual but highly practical configuration.
You will find the sale page for this gun with further details if you click here.
In addition to being a very practical hunting gun this Darne is also a nice conversation piece and would make a great addition to any collection of Darne guns.
(All pictures courtesy Rock Island auction).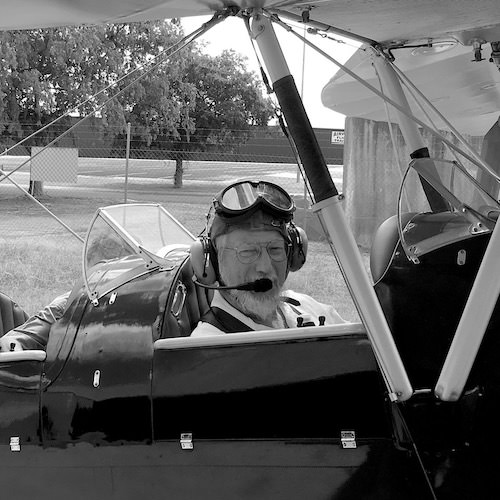 Jon Branch is the founder and senior editor of Revivaler and has written a significant number of articles for various publications including official Buying Guides for eBay, classic car articles for Hagerty, magazine articles for both the Australian Shooters Journal and the Australian Shooter, and he's a long time contributor to Silodrome.
Jon has done radio, television, magazine and newspaper interviews on various issues, and has traveled extensively, having lived in Britain, Australia, China and Hong Kong. His travels have taken him to Indonesia, Israel, Italy, Japan and a number of other countries. He has studied the Japanese sword arts and has a long history of involvement in the shooting sports, which has included authoring submissions to government on various firearms related issues and assisting in the design and establishment of shooting ranges.