In the fifties in the United States the sense of relief after the Second World War and the end of the Depression years brought about a new affluence that was enjoyed by many. Television was making headway influencing people's ideas about what they should think about, and the advertising filled people's heads with ideas about what they should want to buy. By this time Hollywood had enjoyed more than two decades of influence also and Hollywood stars driving around in exotic cars led those in the more affluent sectors of America's social classes to desire exotic looking cars that were big and impressive, or sporty and powerful. This was the era when American cars became more and more like a space age concept that had been created by a Jukebox designer. There was lots of chrome for bumpers and body trim, fins to make the car look more like an aircraft, and the cars just got bigger and bigger. The first American car I ever got to drive was a 1957 Chevrolet and it felt like it was big enough to put a bowling alley in the back.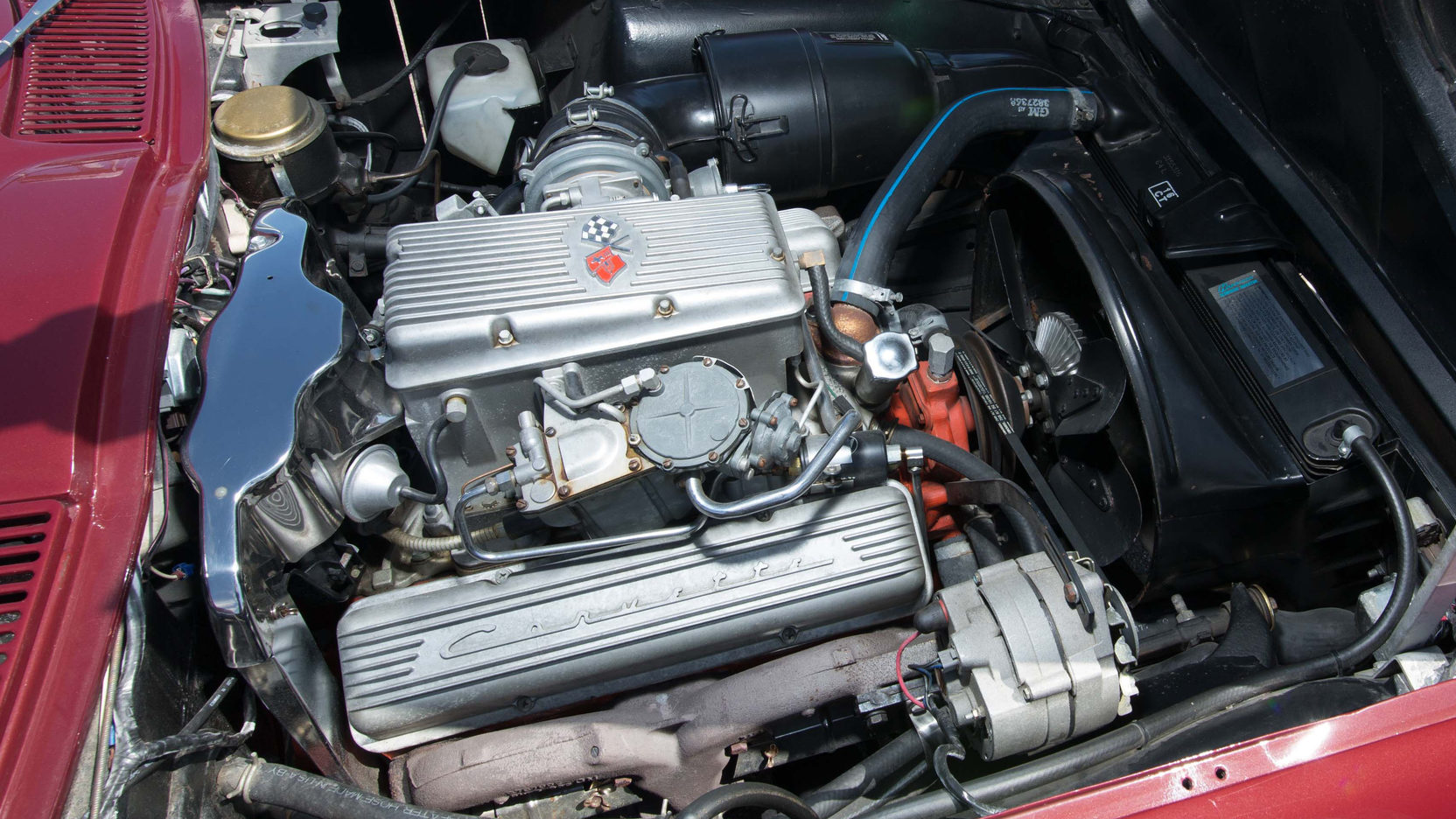 But even as the big American cars with their fins and big engines were being snapped up by a public who were celebrating the end of war and the end of the Depression something just a little surprising happened and it not only surprised the American car manufacturers but it even surprised car manufacturers on the other side of the pond in Great Britain who were under great government pressure to "export or perish". Those surprises took the form of the new Jaguar XK120 sports car that even the head of Jaguar had not expected to sell, and the sports car created by Donald Healey which caused such a stir that he finished up with an unexpected three thousand orders for his Healey 100. An event which led to him signing a contract with Austin Motor Corporation to manufacture the cars thus giving birth to the Austin-Healey 100. The demand for Jaguar and the Austin-Healey caused American motor manufacturers to sit up and take notice.
Prior to the creation of the Austin-Healey Donald Healey had already worked with American car manufacturer Nash to create a Nash Healey. It was these events that got General Motors moving on the idea of creating a sports car of their own. If the Brits could do it, then the American's could do it better, and all that lovely sports car money would flow into General Motors bank account instead of winging its way across the Atlantic to musty and dusty bank vaults in England.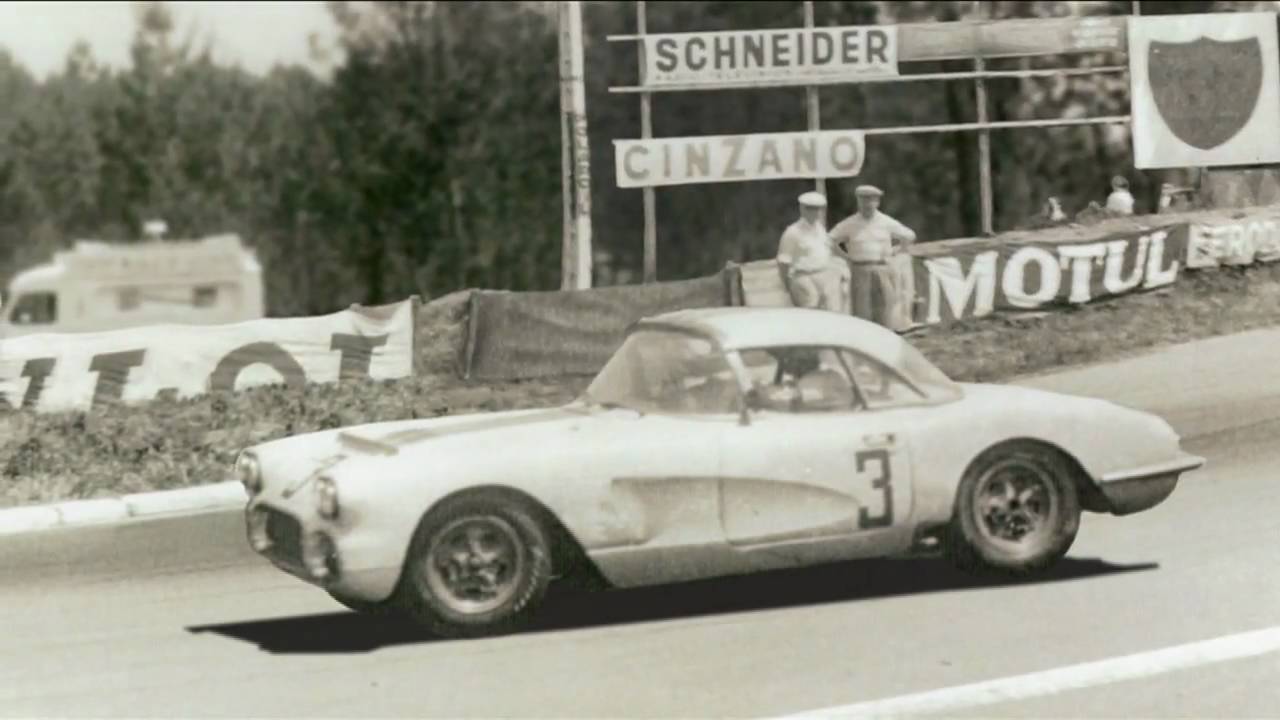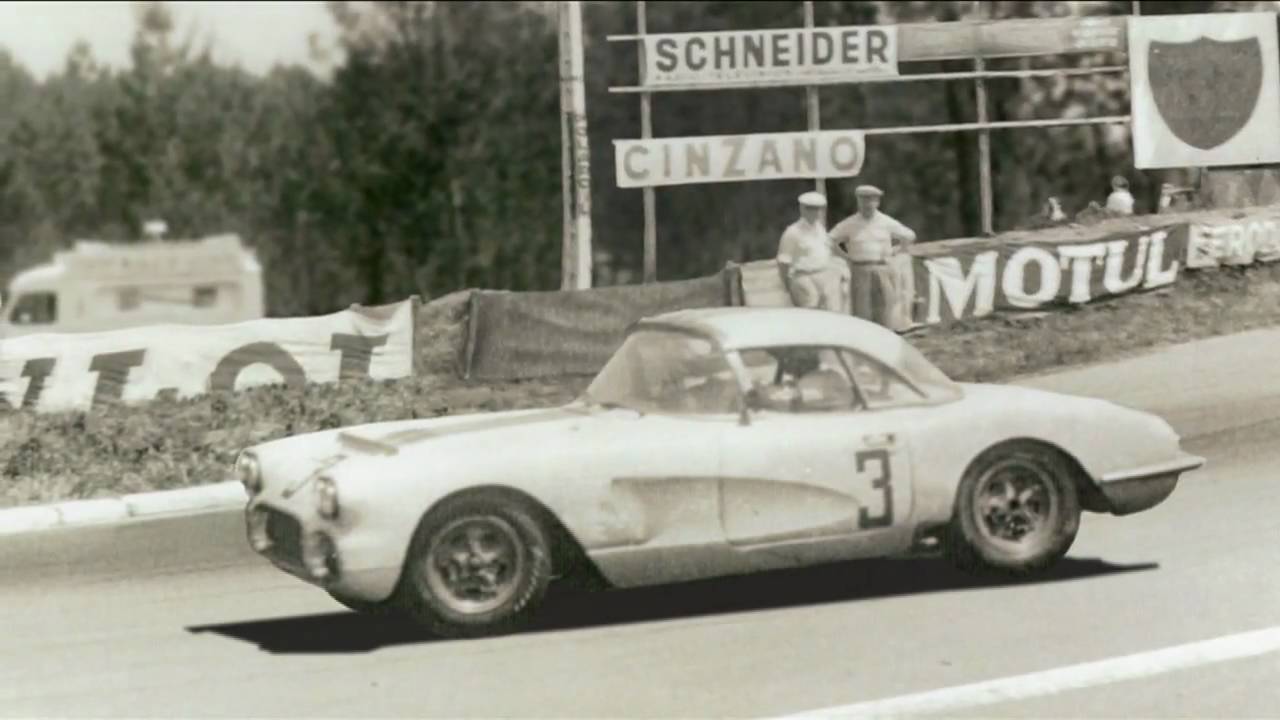 In creating their sports car Chevrolet wanted to keep costs down partly to minimize risk but also to keep the price of the Corvette down so it would undercut the likes of Jaguar and Austin-Healey. So the first Corvette, the C1, used chassis, engine and drive train components from 1949-1954 Chevrolet passenger cars. This did not make them inferior to their British competitors. The Jaguar XK120 was based on a pre-war passenger car chassis, and the Austin-Healey was using a tweaked up Austin passenger car engine and drive train. Suspension systems on the Corvette, Jaguar and Austin-Healey all featured independent front and live axle with leaf spring rear. The big difference was that the Corvette had a nice big 235 cu in (3.9 liter( V8 engine in it which got progressively bigger until the Corvettes had a 327 cu in (5.4 liter) V8 in them. By comparison the Jaguar XK120 had a 3.4 liter in-line six cylinder engine and the Austin-Healey a 2.66 liter Austin four cylinder.
In 1960 Chevrolet entered three cars in the world famous Le Mans motor race in France. The went head to head with the likes of Maserati, Ferrari, Jaguar and Austin-Healey. To people's astonishment they took out a class win with their Number 3 car. Chevrolet had gone up against the best the world had to offer in the most demanding race in motor sport and they had proved themselves and their car.
The Chevrolet documentary about that race is below:-

In 1961, even whilst Chevrolet's sales figures were basking in their Le Mans success Jaguar unveiled a car that completely changed the game. The new Jaguar sports car was described by Enzo Ferrari as "The most beautiful car ever made" and that beauty was not just skin deep. The new Jaguar had race bred suspension and aerodynamics, the rear suspension was fully independent with disc brakes all around and the added advantage of even having the rear disc brakes mounted inboard to minimize unsprung weight and thus maximize stability. This car was the Jaguar XKE. Chevrolet had already started work on their new Corvette however and the plan was to create a coupé with a fully independent suspension with disc brakes all around and the rear discs mounted in-board.
It was also in 1961 that an American named Carroll Shelby contacted AC, a small and fairly obscure British Sports car maker, with a view to them making a version of their AC Ace sports car that he could fit a Chevrolet V8 into. AC said yes. But when Carroll Shelby contacted General Motors for supply of some nice big Chevvy V8 engines to put into his new Shelby AC sports car Chevrolet said no. Chevrolet were fast realizing that they needed a new model and it needed to be competitive with the likes of the Jaguar XKE and the upcoming Shelby AC. Carroll Shelby went to Ford instead who were happy to supply him with engines and so the Shelby AC Cobra was born. And GM were busy on their next model of the Corvette, the C2, known as the Corvette Sting Ray.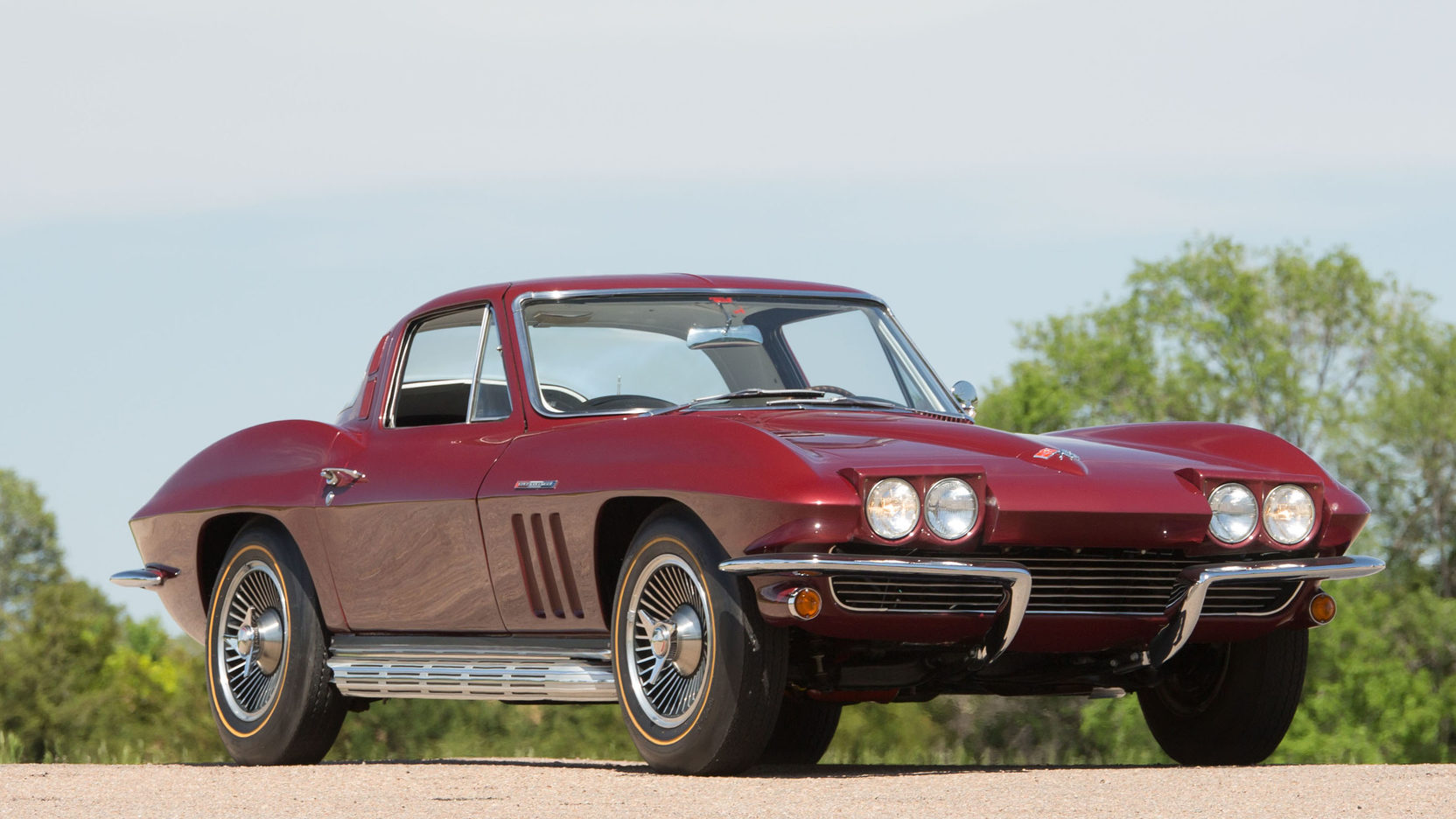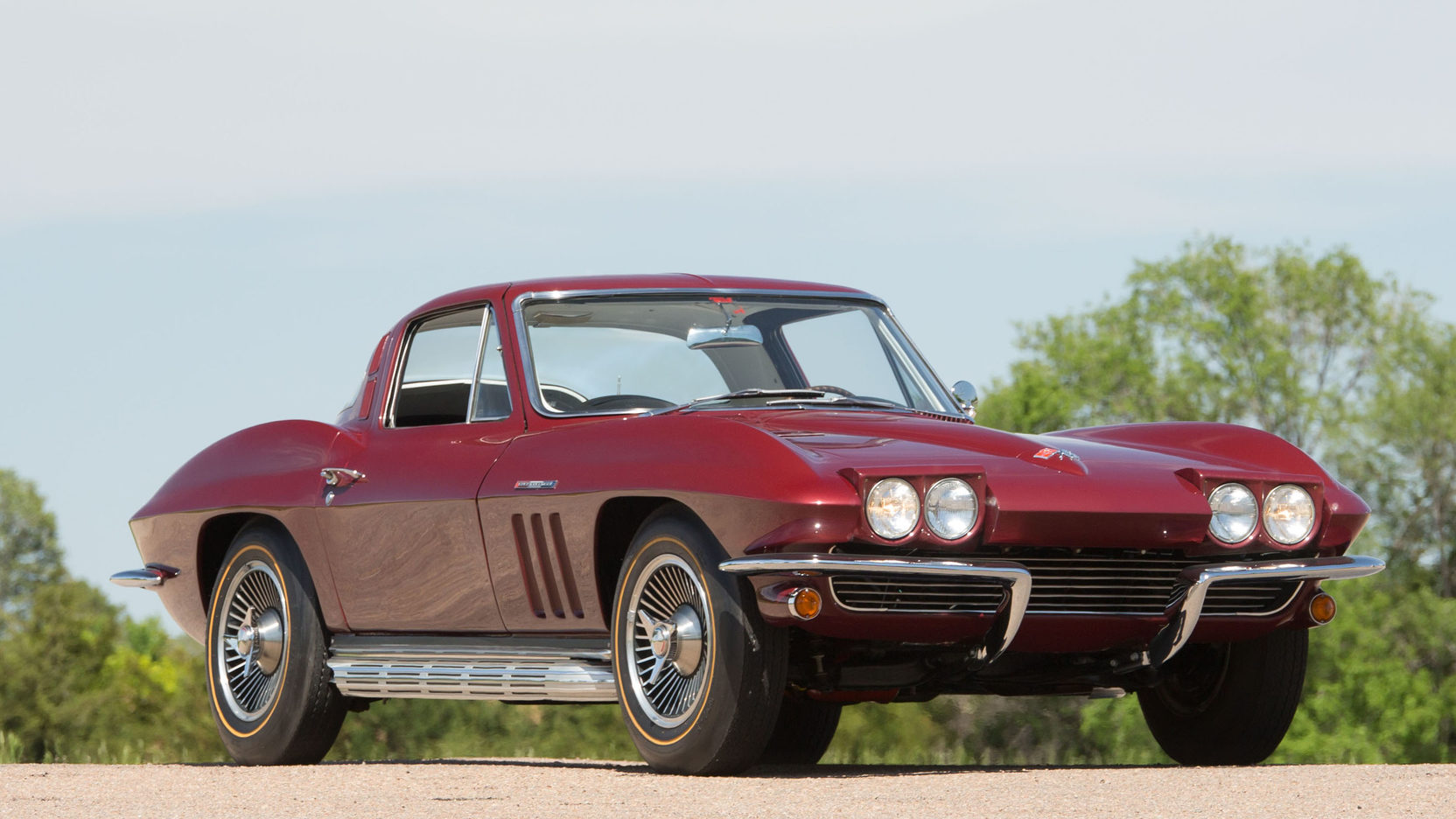 The year after the Jaguar XKE made its debut the new Chevrolet Corvette Sting Ray made its. This was a car with sharp streamlined lines, fully independent suspension and a car that would get a tempting selection of V8 engines to choose from. This was a car that was setting out to take on the Jaguar XKE head to head. This was a car that aspired to be America's best.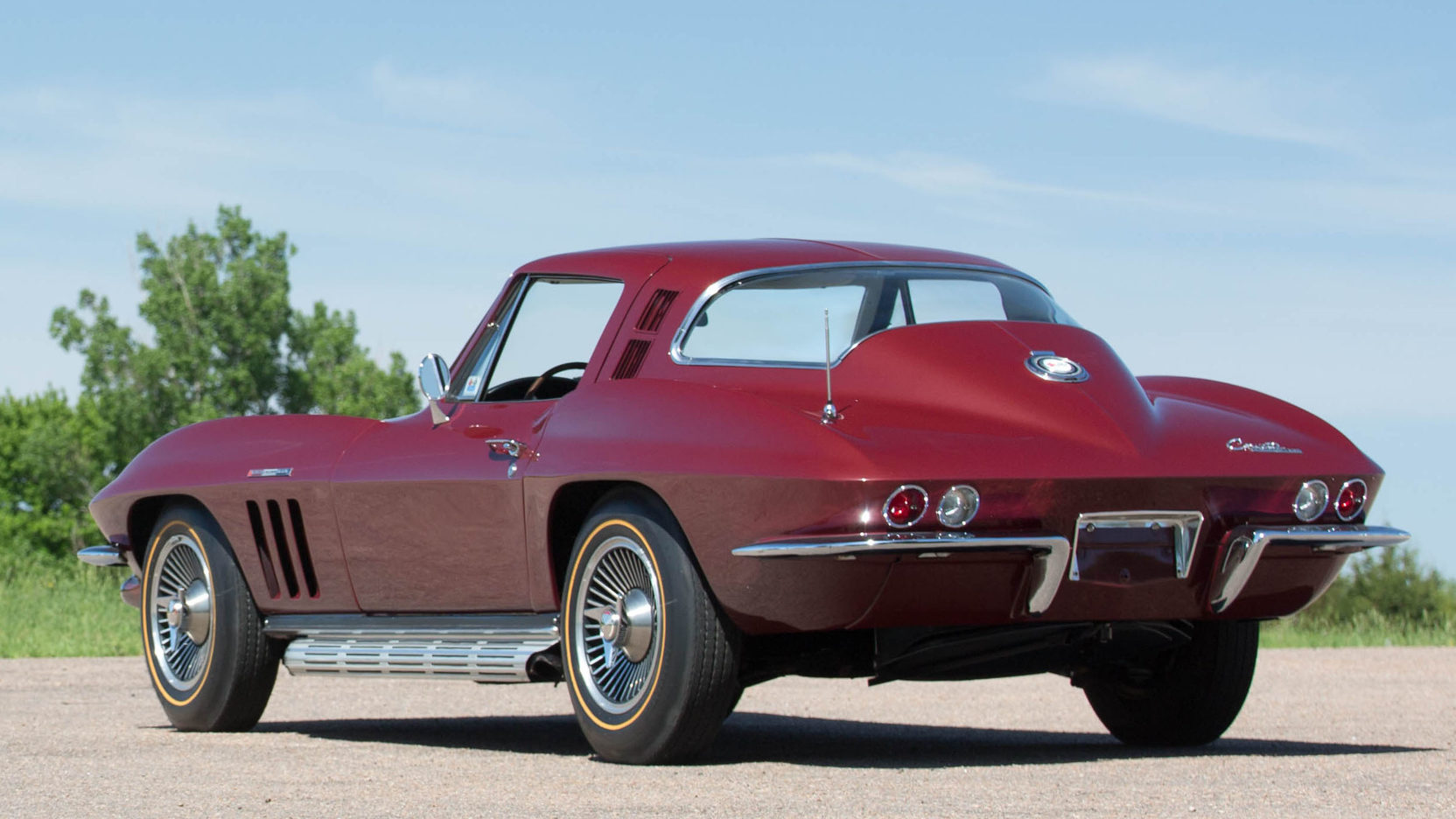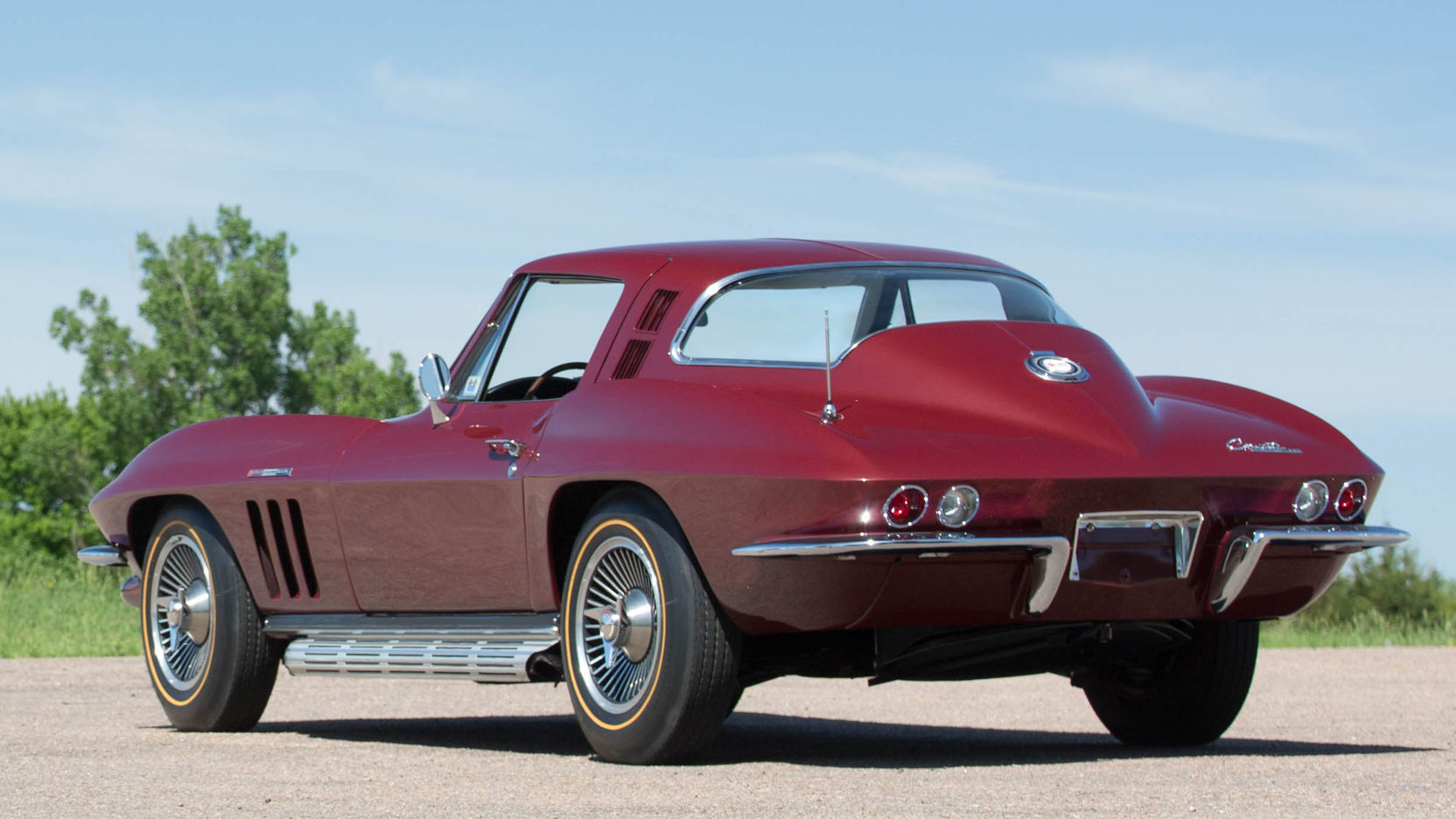 The car certainly looked the part of a world beater. decisions had been made however that would lessen the car's technological potential. The brakes were drums all around not discs and the standard transmission was a three speed unit. Optional equipment included a Borg-Warner four speed gearbox and improved drum brakes, including finned aluminum ones, but not discs yet.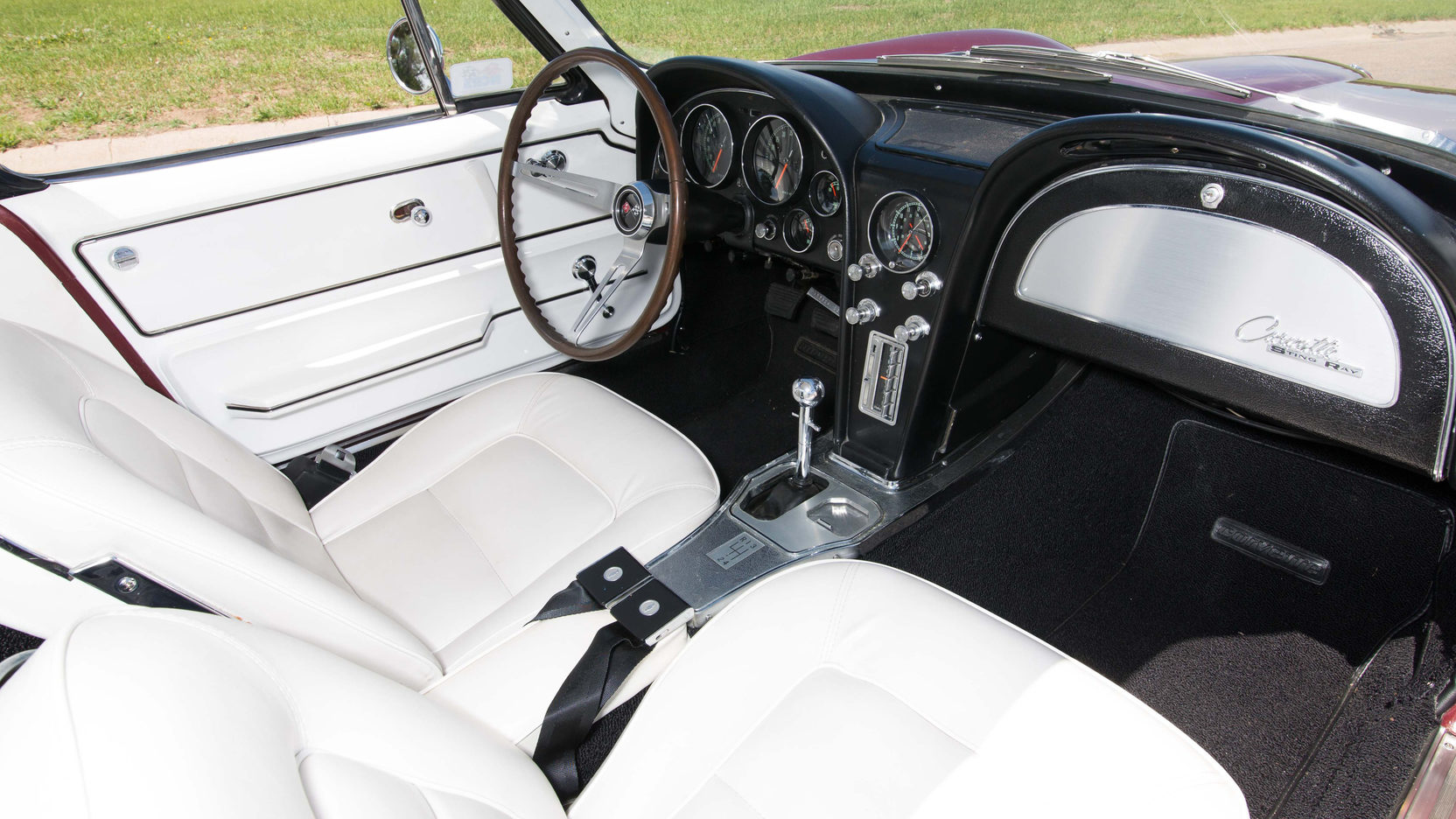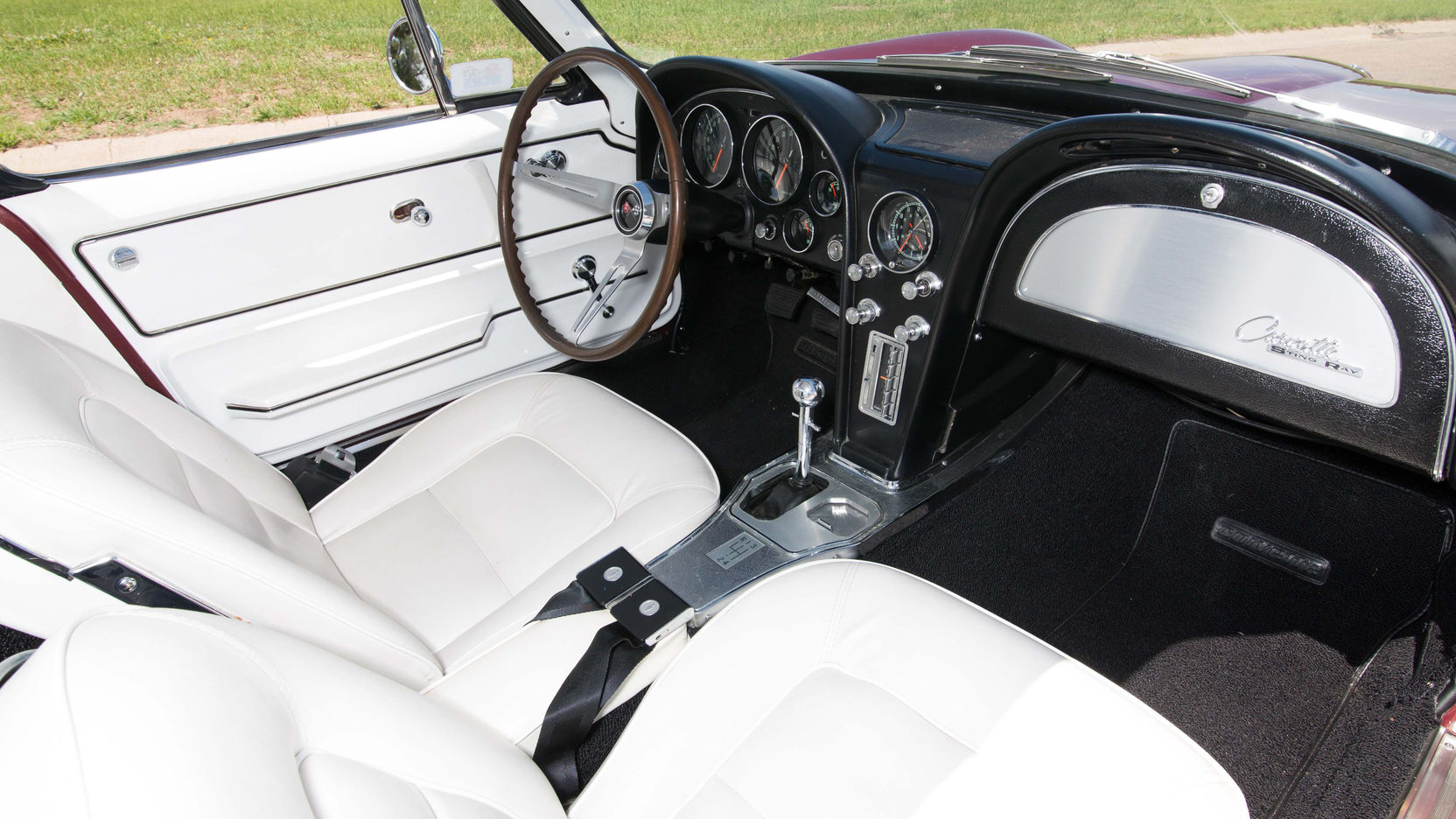 Chevrolet engineer Zora Arkus-Duntov kept the same sort of unequal-length upper and lower A-arms on coil springs with an anti-roll bar front suspension as had proved successful on the first model Corvette but created a whole new concept for the independent rear. The rear had the differential bolted to the car's chassis and just to the rear of it a transverse leaf spring attached to the universal jointed half shafts. The half shafts served as the lower control rod, whilst upper control rods supported the hub mounting. Additional longitudinally mounted lower control rods provided fore and aft stability.
Everything about the new Corvette's handling had been improved. The steering was more responsive and the car's handling a world apart. GM chief stylist Bill Mitchell owned and drove a Jaguar XKE and so his team were left in no doubt as to what they needed to do to create their new car.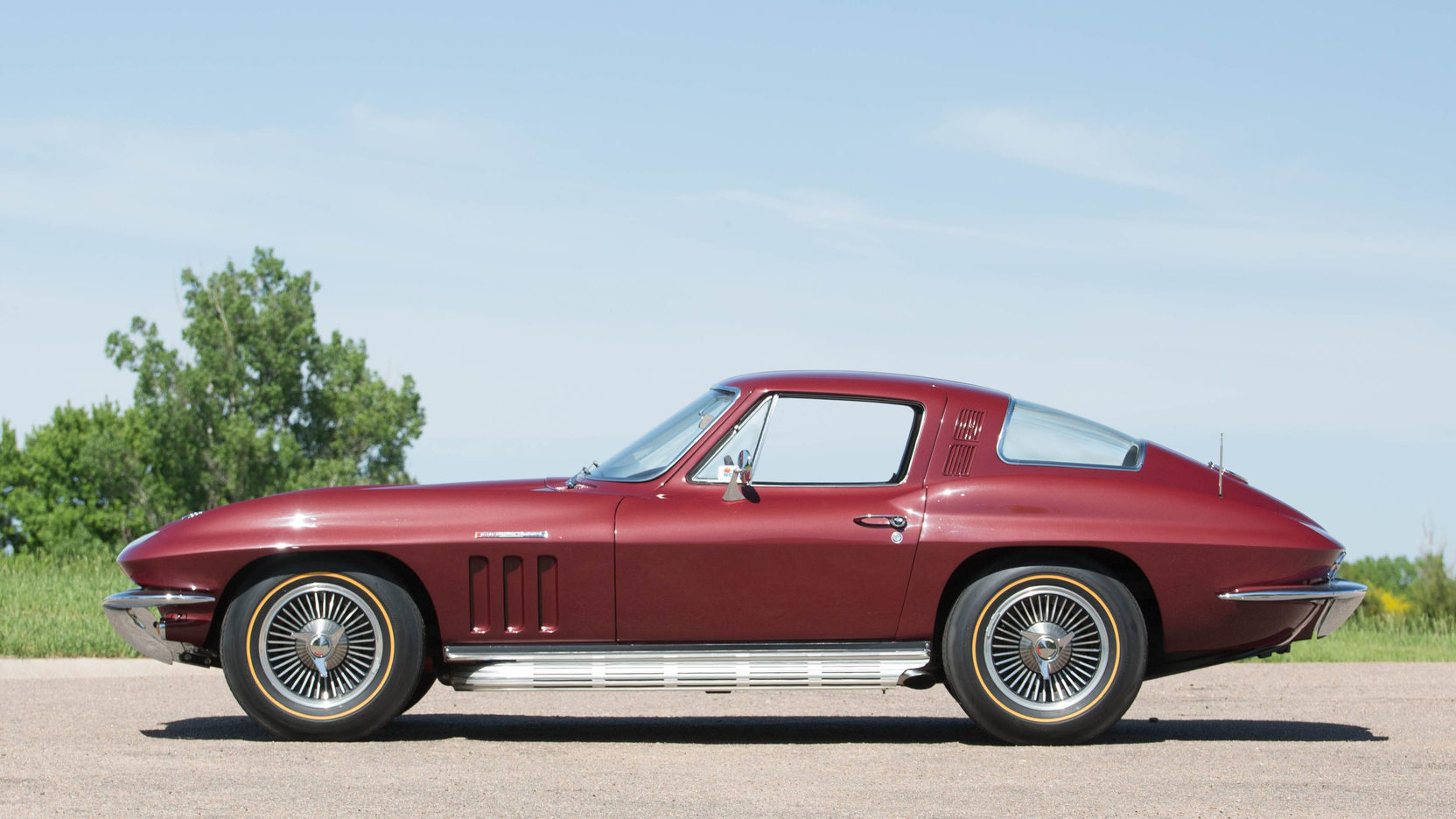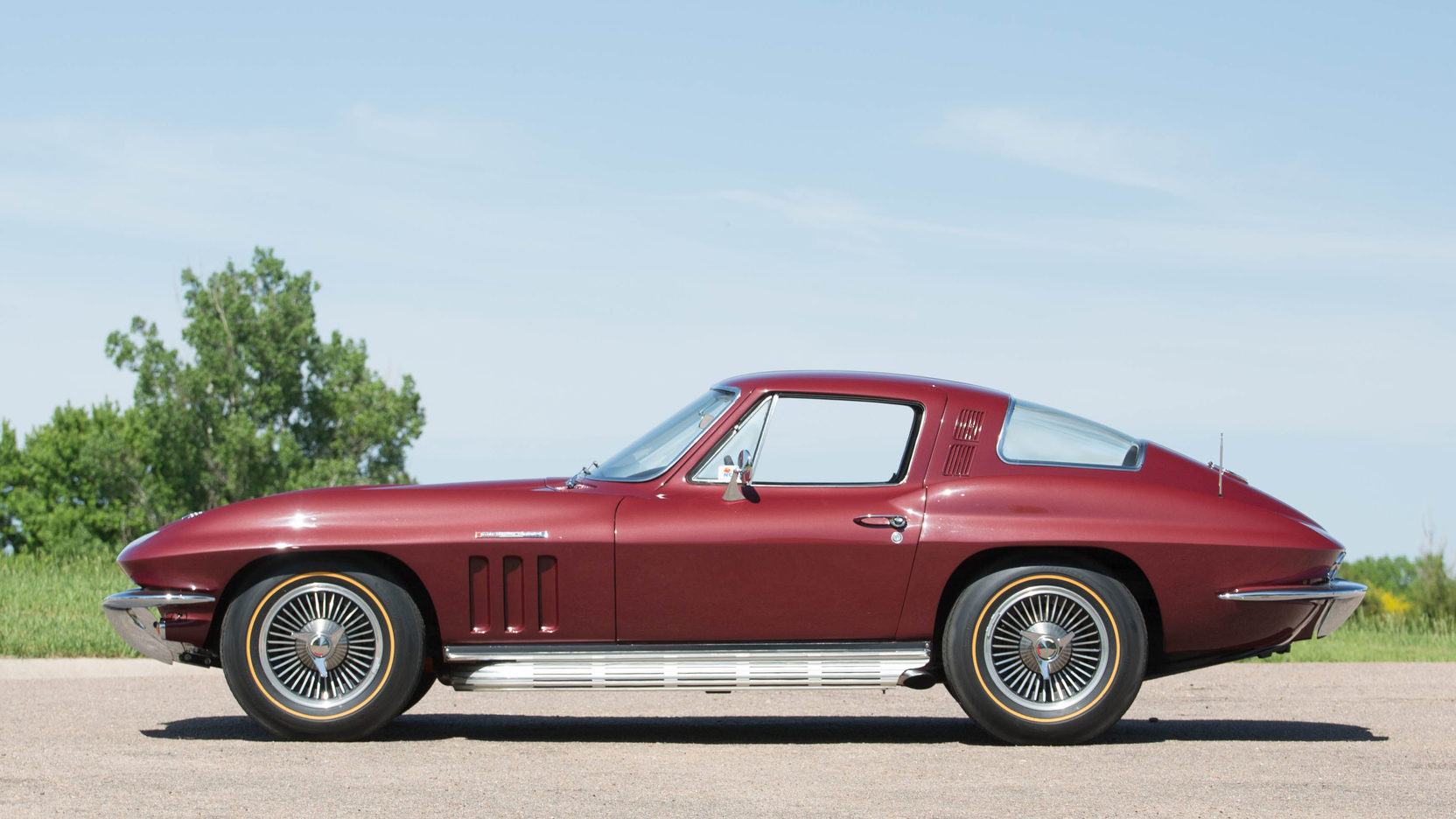 By the 1965 model year the Corvette Sting Ray's styling had been refined including removal of the division in the rear window. It was in the engine compartment that things changed in some interesting ways. The 327 cu in V8 model had an optional Rochester fuel injection, which our feature car is fitted with. The 1965 cars finally got four wheel disc brakes, something the testers of the 1965 model were very happy about. These cars would stop from 100mph time after time in wonderful style. However in 1965 Chevrolet introduced a carburetted 396 cu in big block V8 churning out 425hp. The big block option was half the price of the Rochester fuel injection on the 327 cu in small block V8 and produced 50 hp more. So there were few Rochester fuel injected cars sold in 1965, only 771 in total.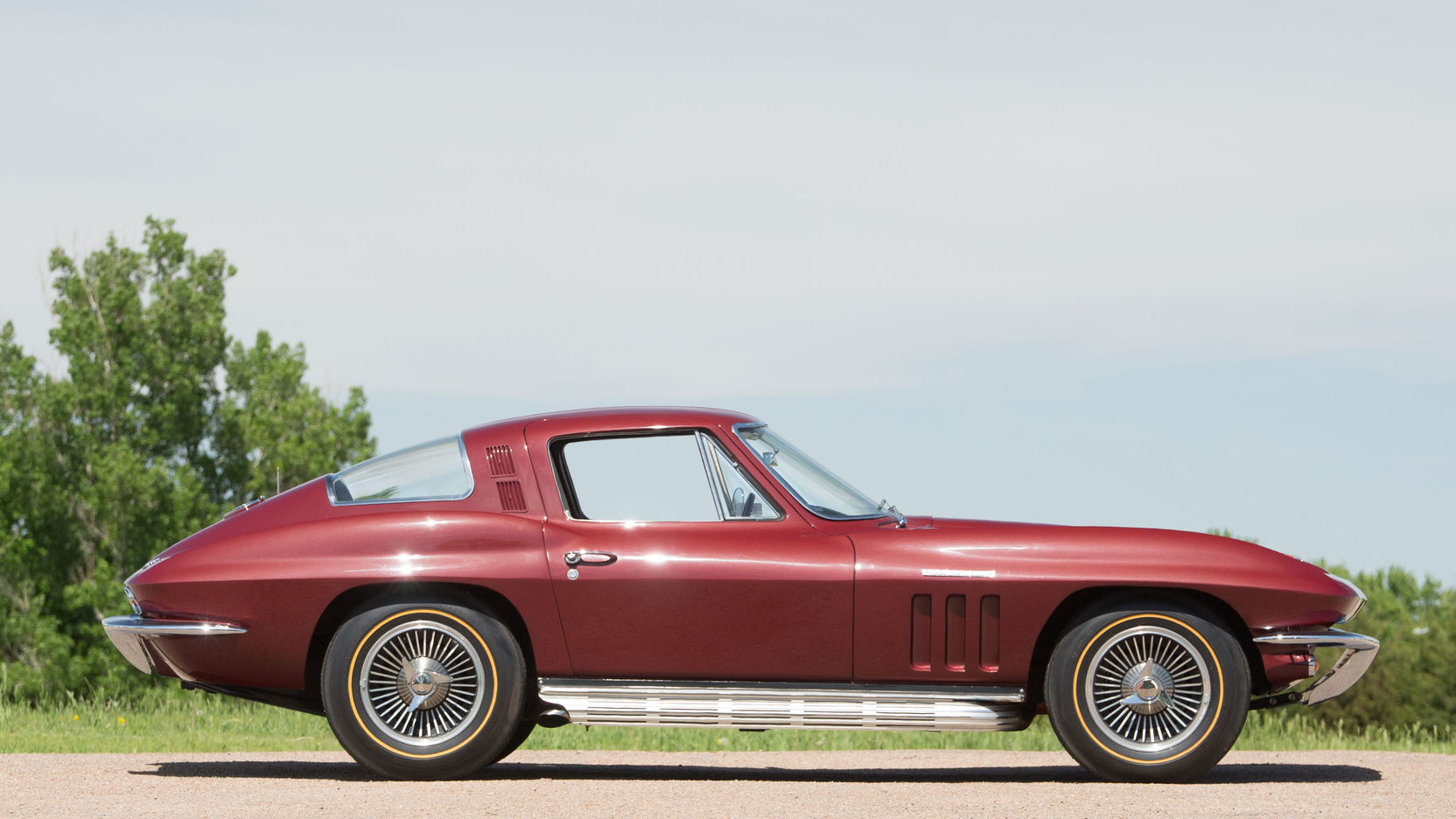 Our feature car is a 1965 model fitted with the 327 cu in small block V8 and the Rochester fuel injection system. So this is one of those rare cars of which only 771 were made. The car also has the factory side exhaust pipes and a four speed Borg-Warner manual transmission. So it is a highly desirable example of the 1965 Chevrolet Corvette Sting Ray coupé.
This car is coming up for auction by Mecum Auctions over July 7th and 8th at their Denver sale.
You will find the sale page for this car if you click here.
This is an example of a car that was America's answer to the Jaguar XKE. Like the XKE it was made in both coupé and convertible roadster versions and it is every bit a classic American sports car in the same sense that the Jaguar XKE is the classic British sports car. Both the Corvette Sting Ray and the Jaguar E type became symbols of each nation's automotive culture, and they remain so to this present day.
(All pictures of the 1965 Chevrolet Corvette courtesy Mecum Auctions).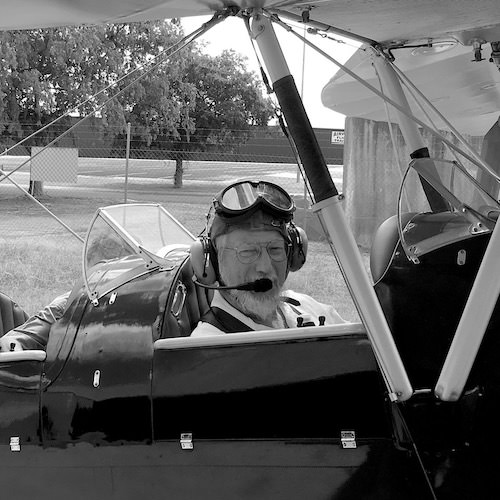 Jon Branch is the founder and senior editor of Revivaler and has written a significant number of articles for various publications including official Buying Guides for eBay, classic car articles for Hagerty, magazine articles for both the Australian Shooters Journal and the Australian Shooter, and he's a long time contributor to Silodrome.
Jon has done radio, television, magazine and newspaper interviews on various issues, and has traveled extensively, having lived in Britain, Australia, China and Hong Kong. His travels have taken him to Indonesia, Israel, Italy, Japan and a number of other countries. He has studied the Japanese sword arts and has a long history of involvement in the shooting sports, which has included authoring submissions to government on various firearms related issues and assisting in the design and establishment of shooting ranges.