Sydney Allard is sometimes referred to a Britain's Carroll Shelby. He was a man who created V8 powered sports cars that combined the best of British with the best of America, sports cars that had a gentile thuggery about them, cars that were in a sense the next stage of development after the Le Mans Bentleys of the twenties and thirties, cars that were at once refined, yet brutal works of sports car art and engineering.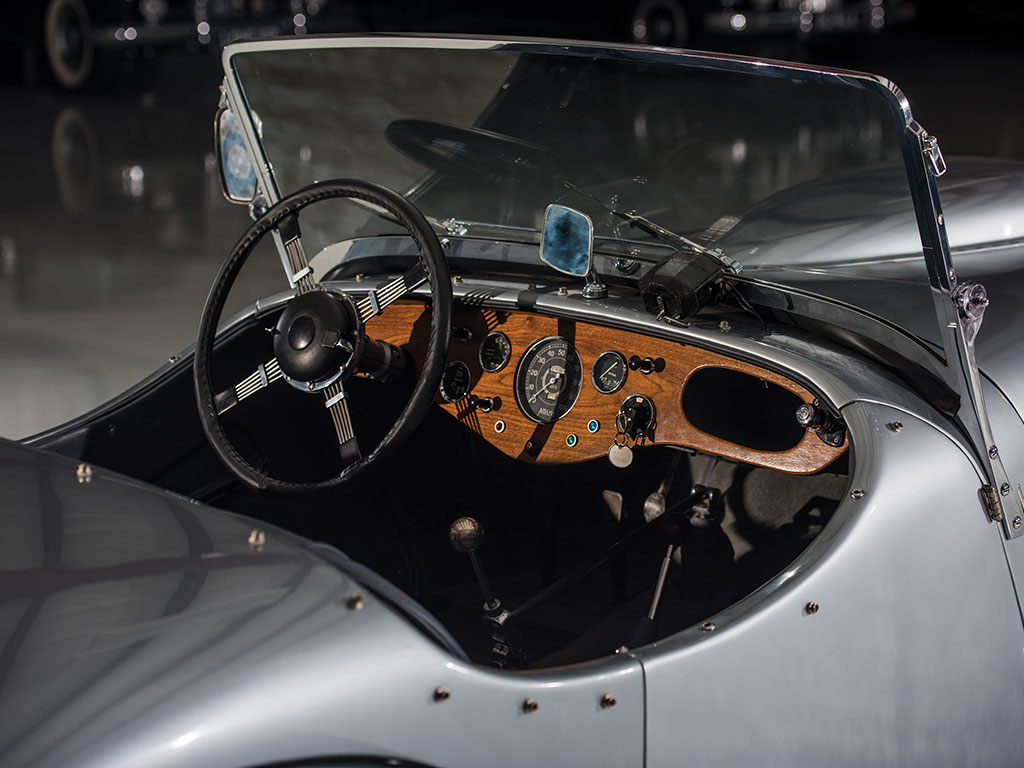 Sydney Allard had begun building sports cars on a small scale before the outbreak of the Second World War in 1939. During the war his workshop, located in London's south west, was kept busy by the War Department building Ford Trucks and so it was at the end of hostilities Sydney Allard found himself with a bit of a stockpile of Ford parts including nice big side-valve V8 engines that an enterprising Brit could build a decent sports car around.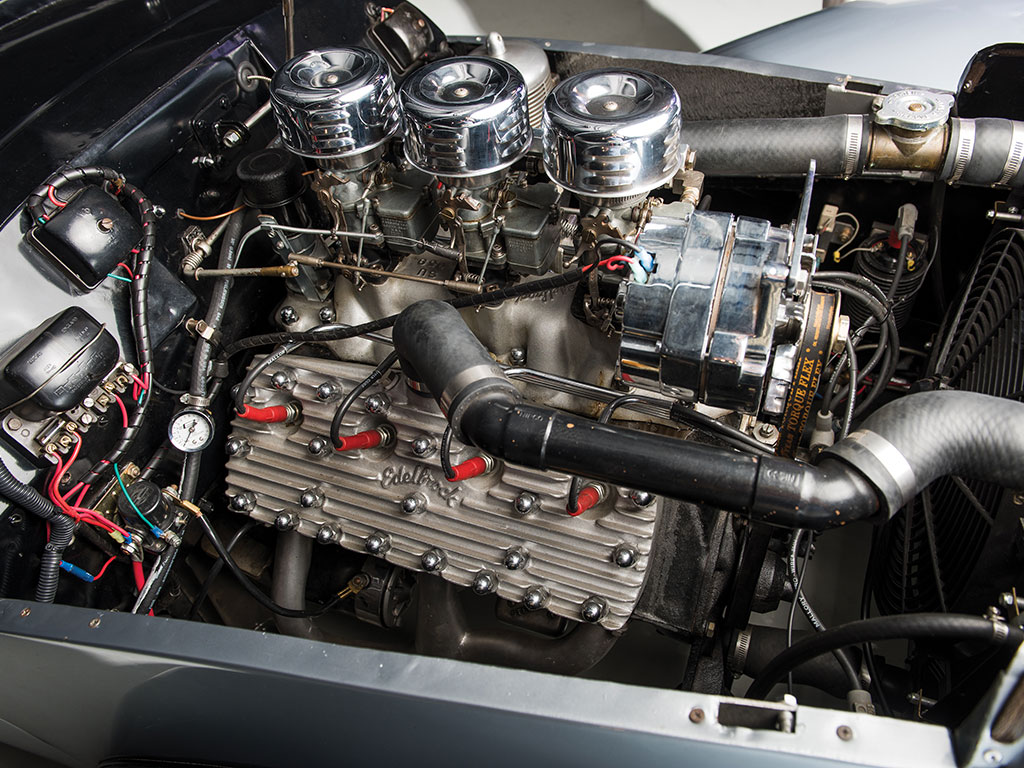 Sydney Allard wasted no time in creating his first post war car with the K1 making its debut in 1946 and remaining in production until 1949 when it was replaced by the K2. The K1 was built on a foundation of stamped-steel channel sections custom made for Allard by Thomsons of Wolverton. The cars themselves were heavily based on stock Ford components so maintenance and customization were all easy to do with readily available and inexpensive Ford components.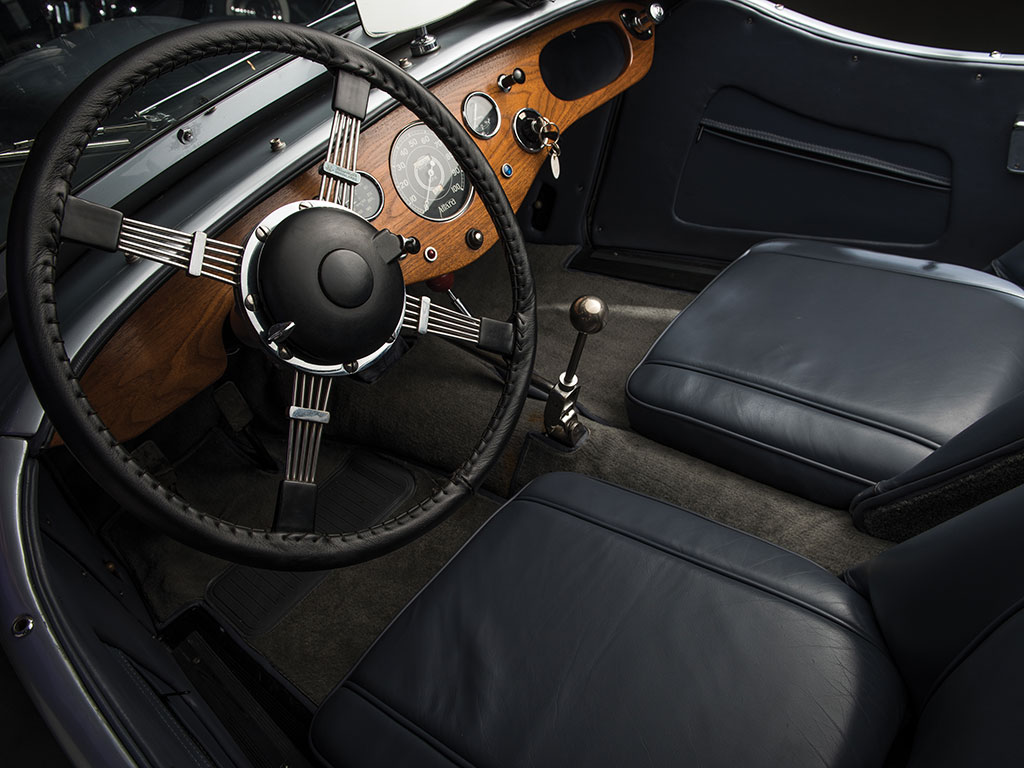 By 1950 Allard were making their model change from the K1 to the K2 which would be built from 1950 until 1952. The 1950 car in our pictures is a transitional car which is a blending of K1 bodywork with the more advanced K2 suspension, brakes, engine and transmission. It is the result of an owner who ordered a K2 and then changed his mind and decided he wanted a K1. Allard obliged by creating this bespoke hybrid that has the improved mechanics of the K2 wrapped in a K1 bespoke body. So this is quite likely a unique Allard.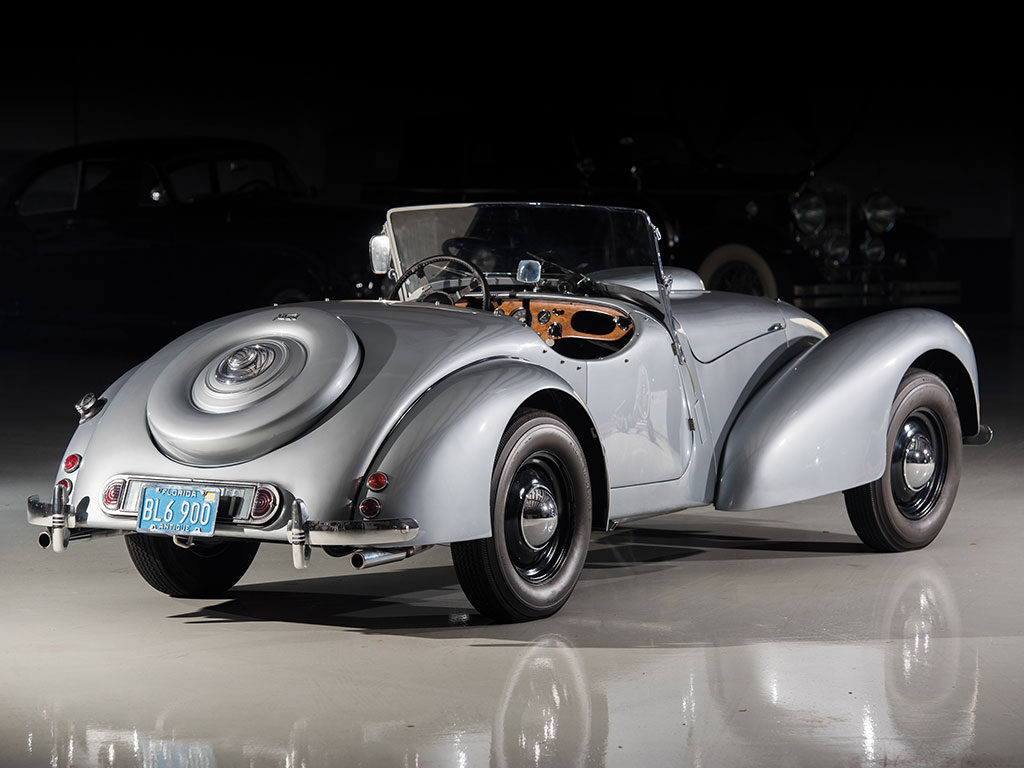 This hybrid car features a 295 cu. in. Ford flathead V8 engine breathing through triple Stromberg Model 97 carburetors. The engine is mated to a three speed gearbox. The car has the classic Allard split beam front axle and a De Dion rear end. Brakes on this 1950 Allard are drums on all four wheels.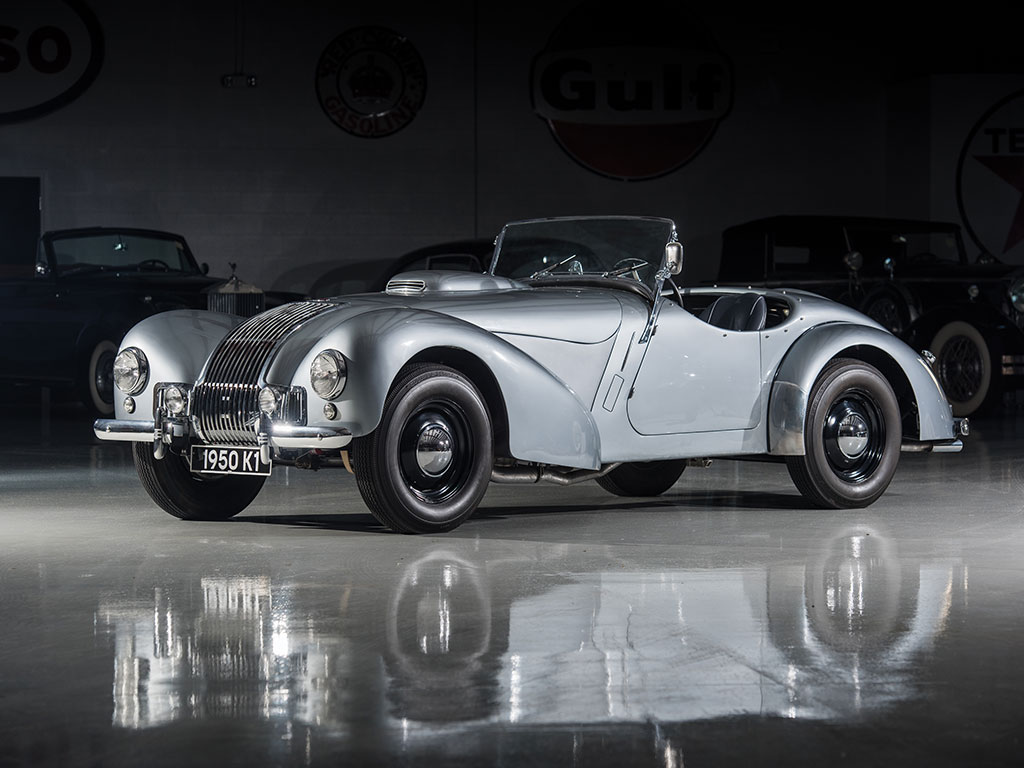 This car is coming up for sale by RM Sotheby's at their Amelia Island auction on Friday March 10th 2017.
You will find the sale page for this unique car if you click here.
If you are looking for a professionally restored Allard either to show and/or drive then this is a car to take a close look at. It is to be sold without reserve.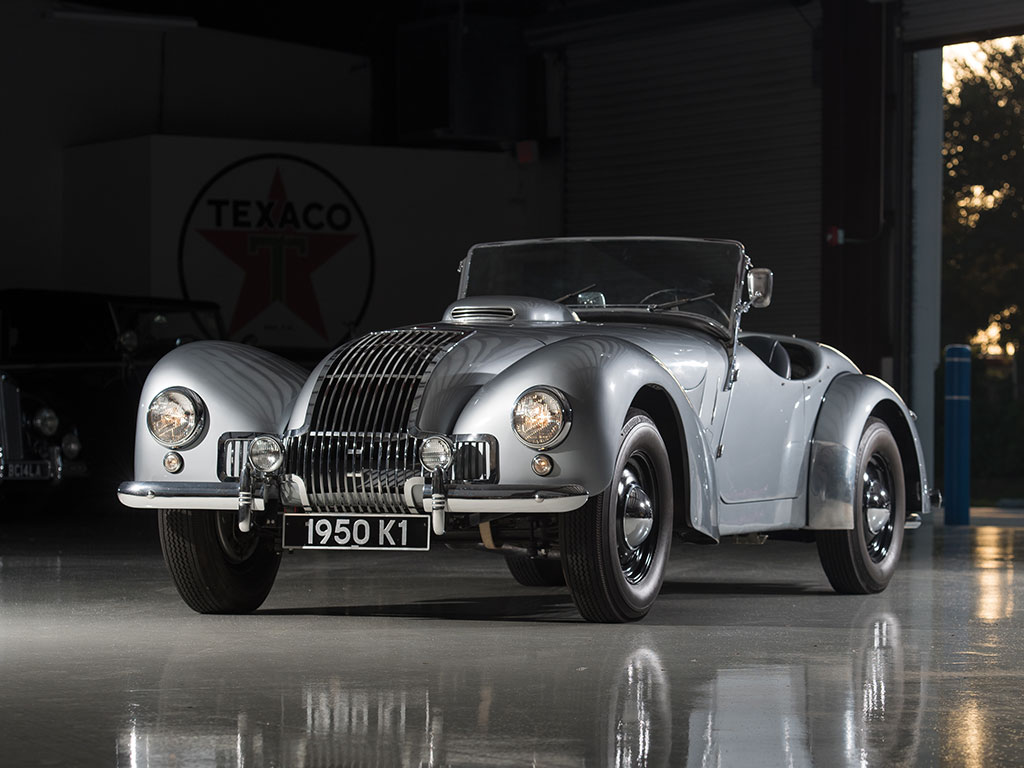 (All pictures courtesy RM Sotheby's).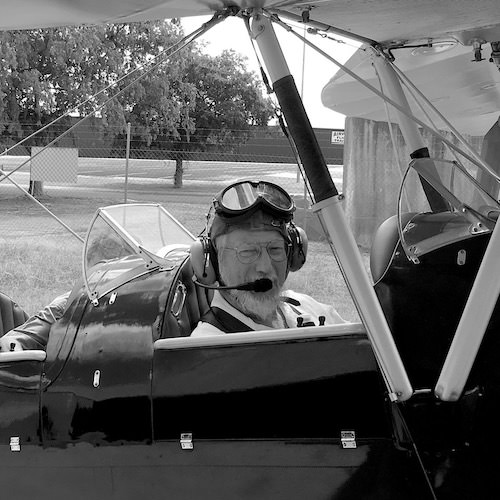 Jon Branch is the founder and senior editor of Revivaler and has written a significant number of articles for various publications including official Buying Guides for eBay, classic car articles for Hagerty, magazine articles for both the Australian Shooters Journal and the Australian Shooter, and he's a long time contributor to Silodrome.
Jon has done radio, television, magazine and newspaper interviews on various issues, and has traveled extensively, having lived in Britain, Australia, China and Hong Kong. His travels have taken him to Indonesia, Israel, Italy, Japan and a number of other countries. He has studied the Japanese sword arts and has a long history of involvement in the shooting sports, which has included authoring submissions to government on various firearms related issues and assisting in the design and establishment of shooting ranges.