Ever since its introduction in 1964 the Pontiac GTO has been a car to drool over. The design team at GM quite simply got this car right from the beginning and during its sixties heyday it was one of the most head turning, crowd gathering automobiles extant.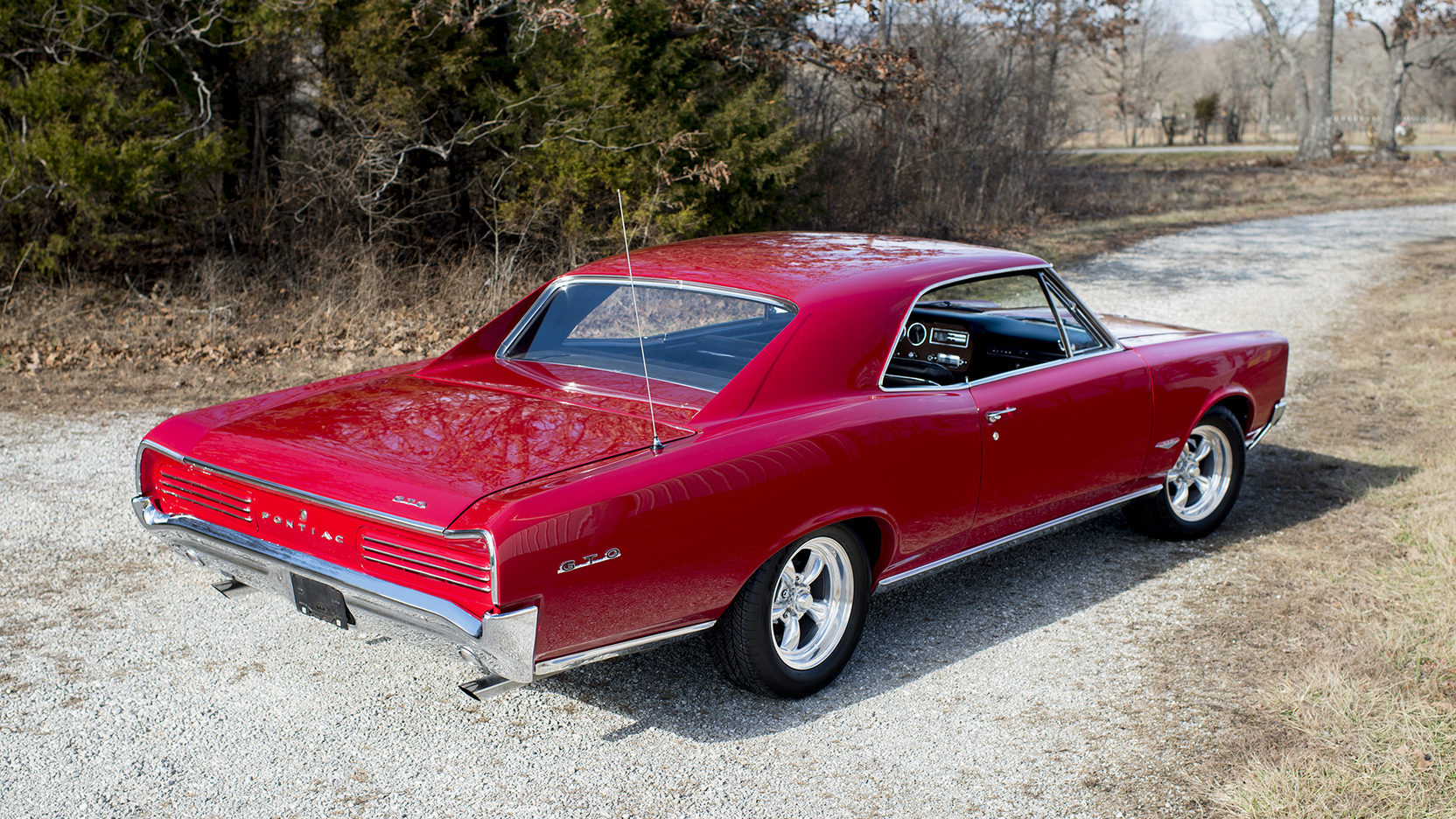 General Motors initially decided to try the GTO concept in 1964 by offering it as an option package on the Pontiac Tempest. It was well received and in 1966 the GTO was offered as a distinct model for the first time. The GTO was intended to appeal to performance car buyers who would want a modest size car with a big engine and excellent performance. It was the same thinking that led to Ford creating the Mustang. The name "GTO" was put forward by John Delorean and was inspired by the Ferrari 250 GTO. The car was given a distinct "Coke Bottle" body style with louvered rear lights that were unique to the GTO.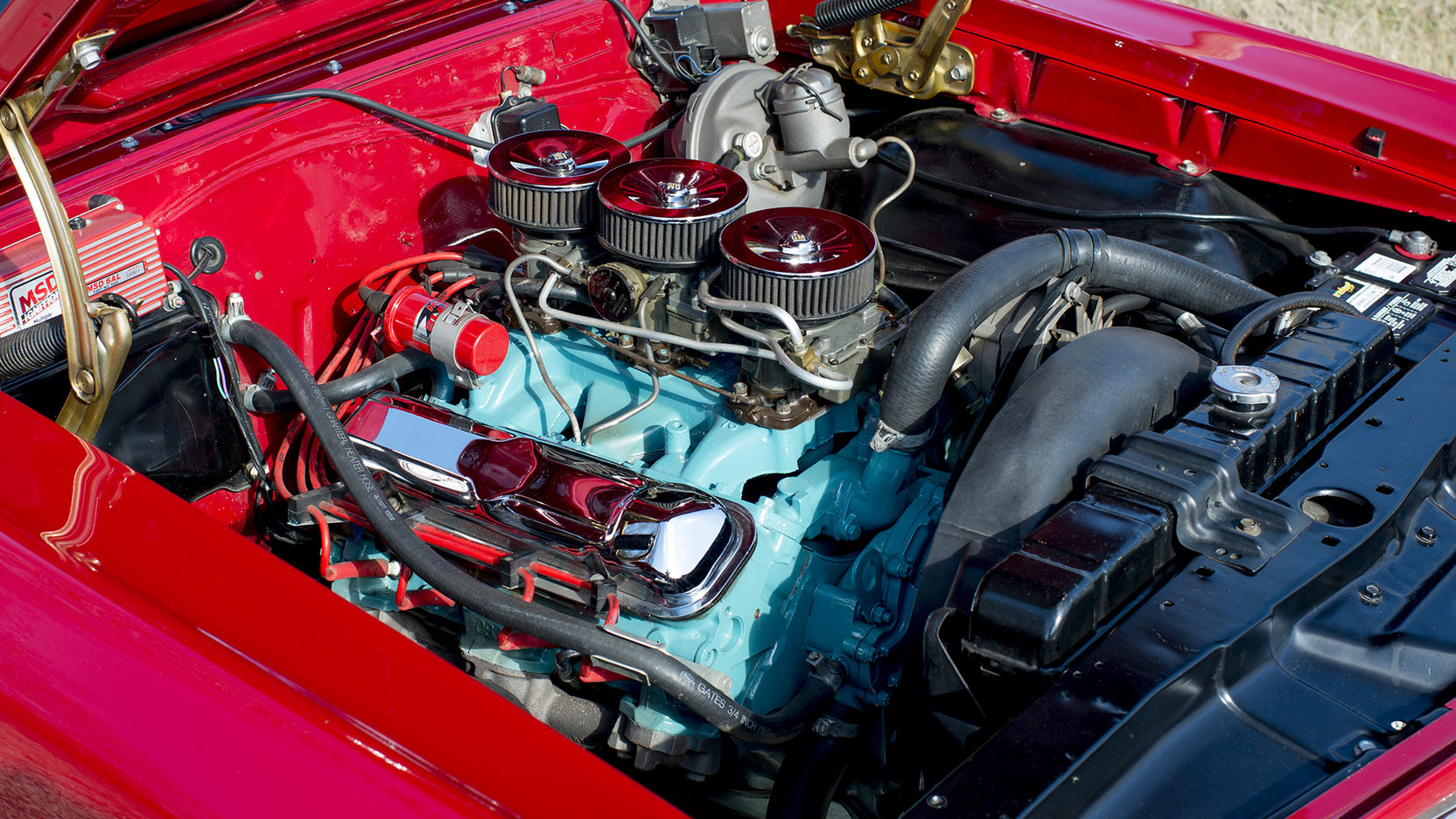 For its 1966 debut as a distinct model as opposed to being a factory option package the GTO retained the same 389 cu. in. (6.5 liter) V8 engine as fitted to the 1965 model. This engine was available in standard form fitted with a single Carter AFB four-barrel carburettor or the optional Tri-Power engine which sat three two-barrel Rochester 2G carburetors on top of the engine and had the "S cam" sports camshaft. The Tri-Power engine for 1966 produced a healthy rubber burning 360hp. Both engines had modified cylinder heads with re-cored intake passages and high rise intake manifolds.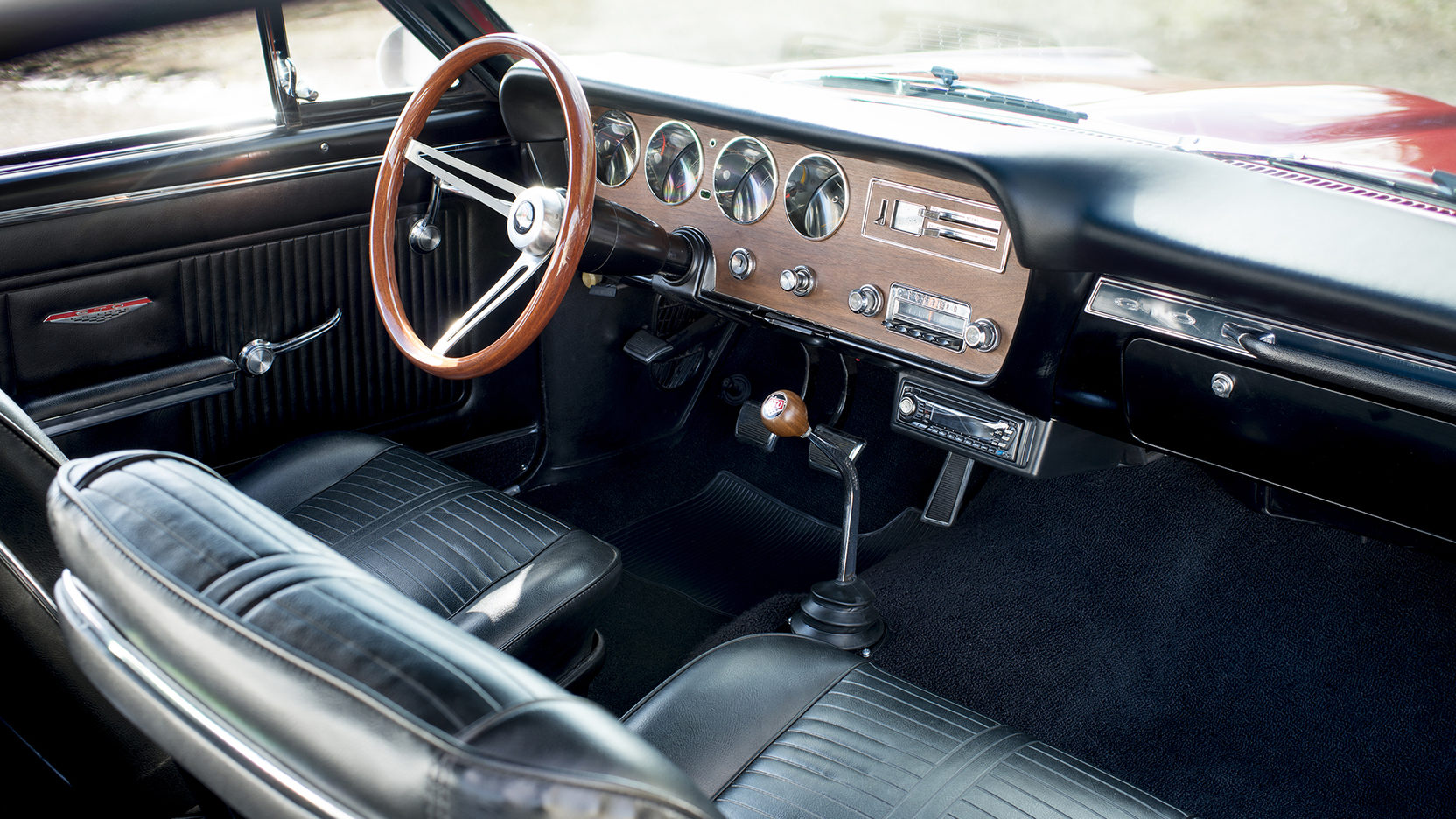 Transmission options for the 1966 GTO were a three speed manual as standard, a four speed wide ratio, a four speed close ratio, and a two speed automatic. Brakes were drums all around as was typical of US cars of the period but the drum's brake lining area had been increased in 1965 by 15% to ensure the GTO could stop as well as go. Power brakes with metallic linings and power steering improved the behavior of the car greatly as did the fitting of a limited slip differential. The standard brakes with organic linings were said to be inadequate for a car with this much power and speed on road test. Suspension featured a front anti-sway bar and heavy duty shock absorbers.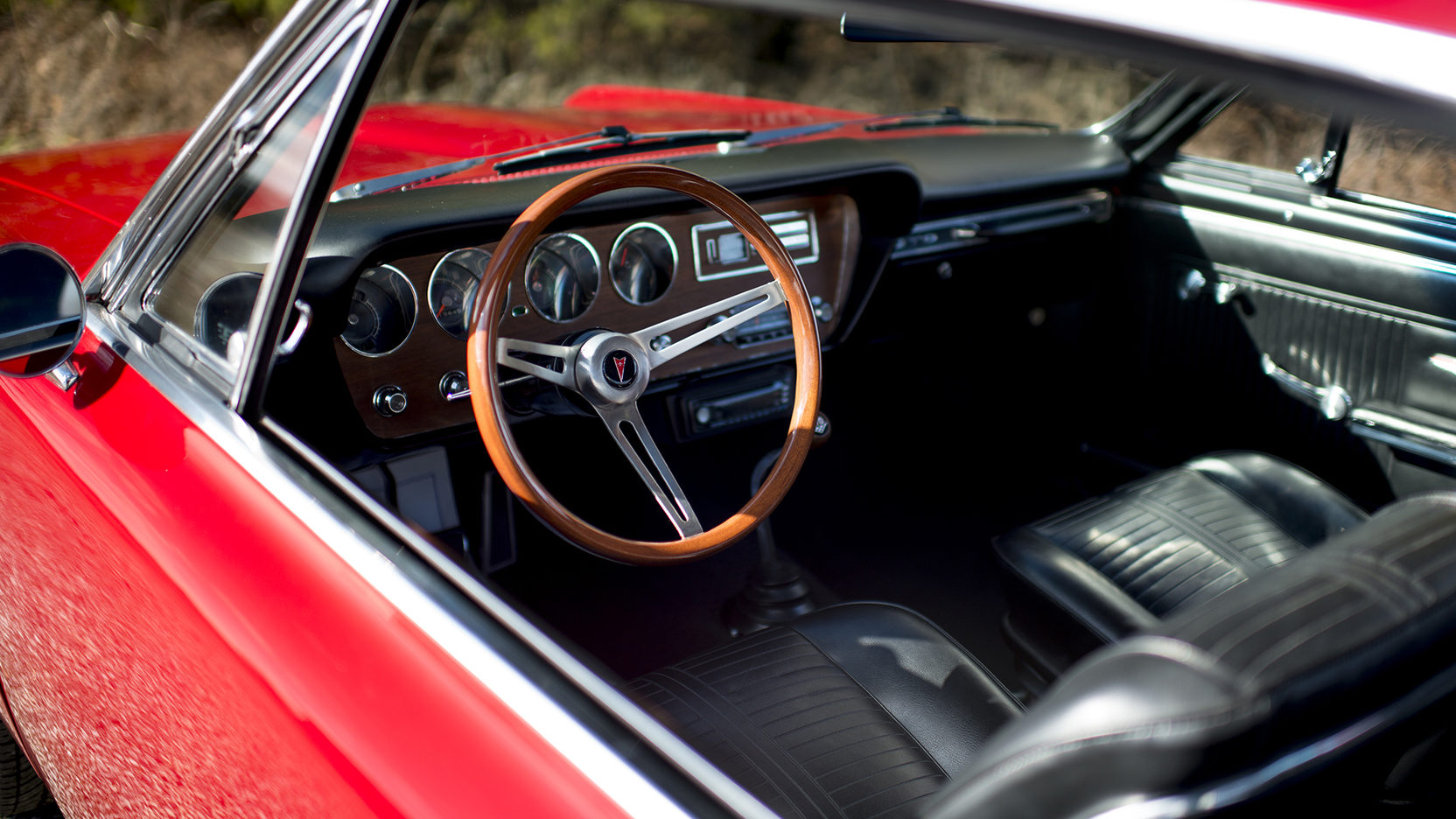 With the Tri-Power engine and limited slip differential the GTO was capable of standing to 60mph in 5.8 seconds, a standing quarter mile in 14.5 seconds, and a top speed of 114mph at the engine's red line of 6000rpm.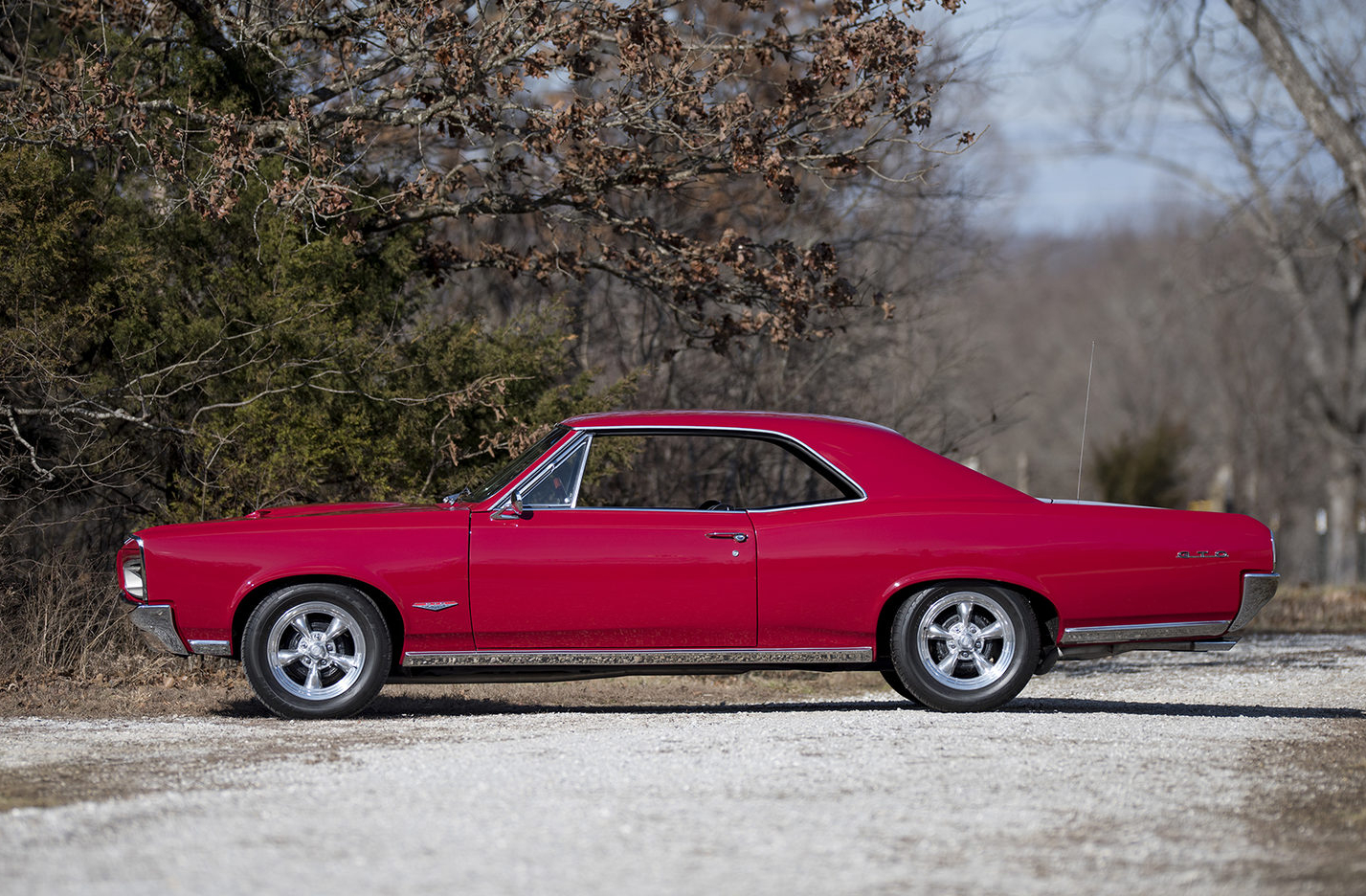 The Montero Red 1966 Pontiac GTO in our photos is coming up for sale by Mecum Auctions at their Kansas City auction to be held over 24th-25th March 2017.
You will find the sale page for this car if you click here.
The features of this car as described by Mecum Auctions are as follows:-
This looks to be a desirable restored example of this iconic Pontiac.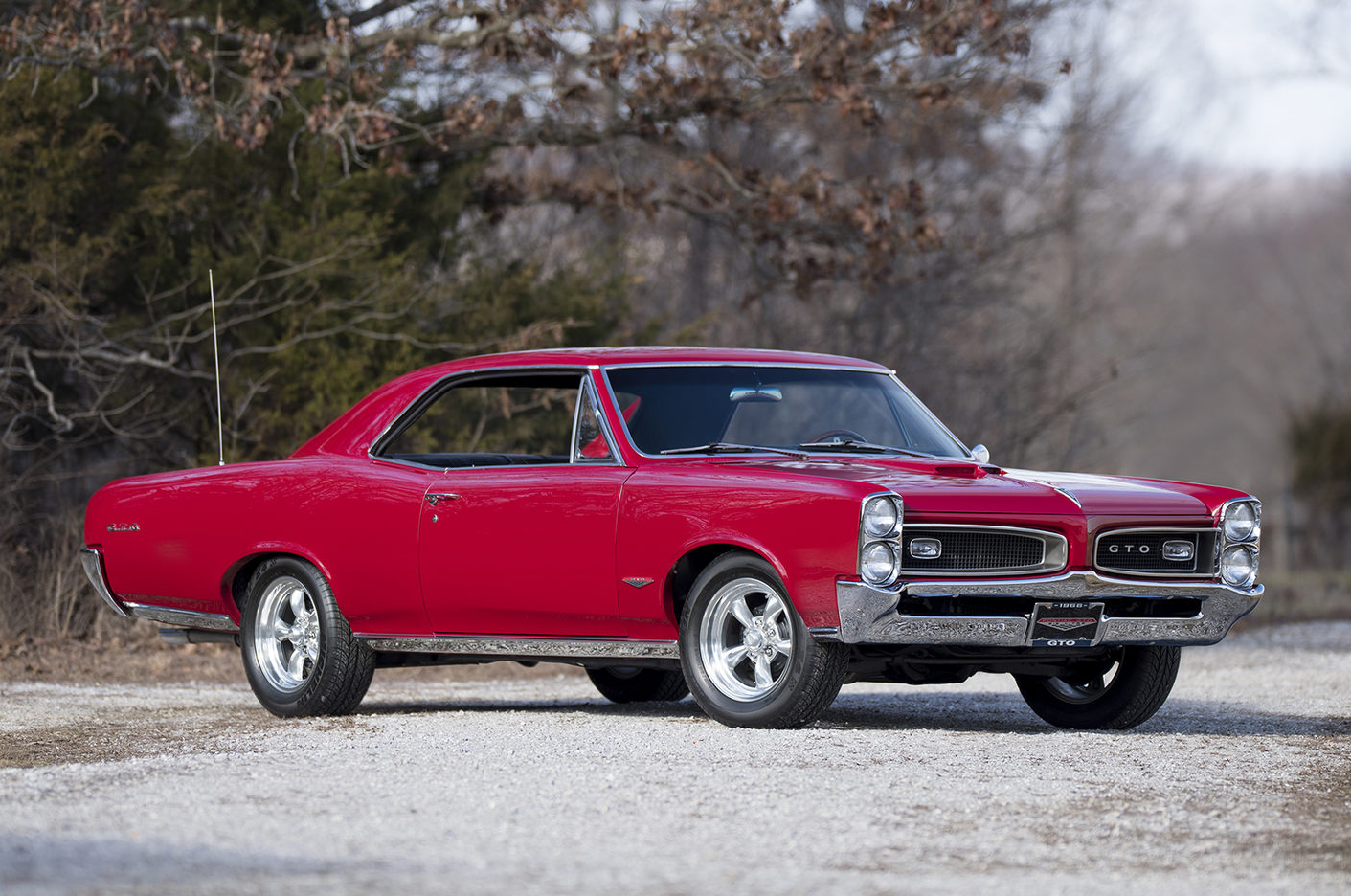 (All pictures courtesy Mecum Auctions).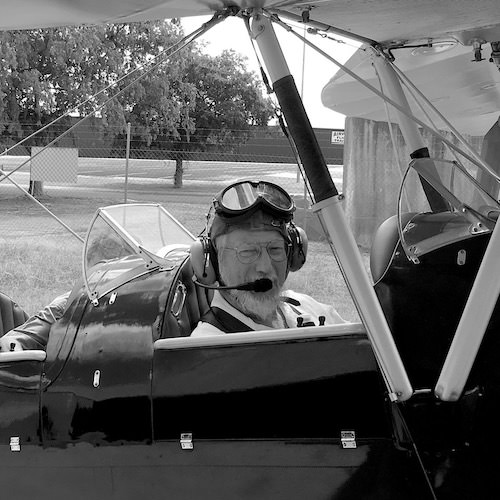 Jon Branch is the founder and senior editor of Revivaler and has written a significant number of articles for various publications including official Buying Guides for eBay, classic car articles for Hagerty, magazine articles for both the Australian Shooters Journal and the Australian Shooter, and he's a long time contributor to Silodrome.
Jon has done radio, television, magazine and newspaper interviews on various issues, and has traveled extensively, having lived in Britain, Australia, China and Hong Kong. His travels have taken him to Indonesia, Israel, Italy, Japan and a number of other countries. He has studied the Japanese sword arts and has a long history of involvement in the shooting sports, which has included authoring submissions to government on various firearms related issues and assisting in the design and establishment of shooting ranges.