Briley are a household name in gunsmithing. Located in Houston, Texas Briley are probably best known for their work on shotguns especially their interchangeable choke systems. However, Briley do custom work on handguns and rifles and in the past were producing one of the most accurate "out of the box" rifles one could buy, the Trans Pecos.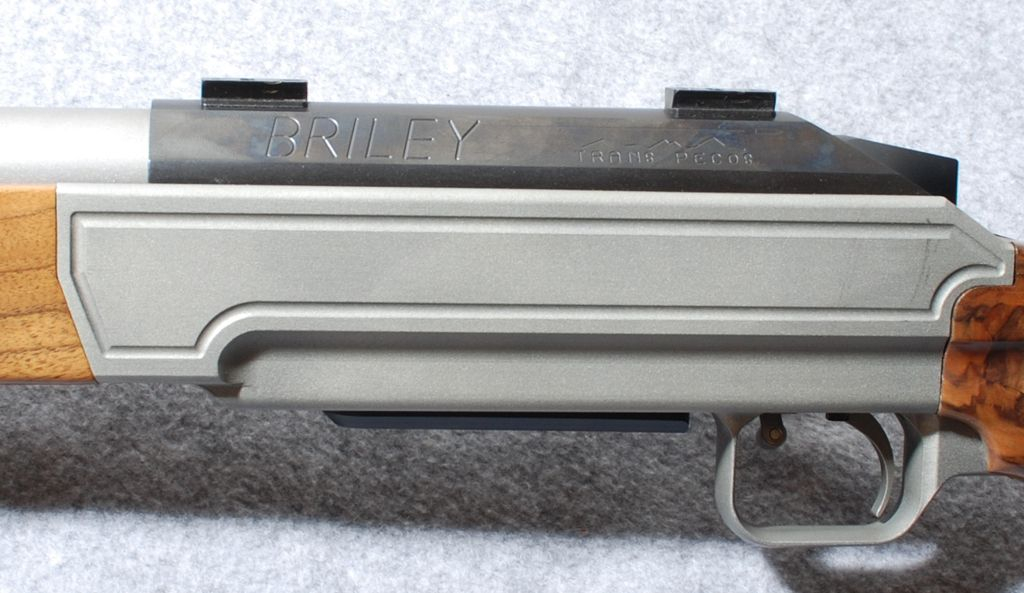 In his book seminal book on rifle accuracy "The Accurate Rifle" Warren Page notes that "in rifles, as in life, many of the good things and some of the bad things happen in bed." In creating bench rest rifles forty and fifty years ago it was discovered that wood is pretty, but can be prone to warping, moving, cracking and generally playing havoc with rifle accuracy. The initial solution was to "glass bed" or "Devcon" bed the action into the wooden stock so the action was only in contact with a stable fibreglass or semi-metallic stable material. This in turn led to the creation of aluminium stocks for bench rifles, I was one of those who made the move from a wood stock to an all aluminium one and the groups shrank and the stock was stable come rain, hail or the scorching dry heat of summer. It just wasn't pretty!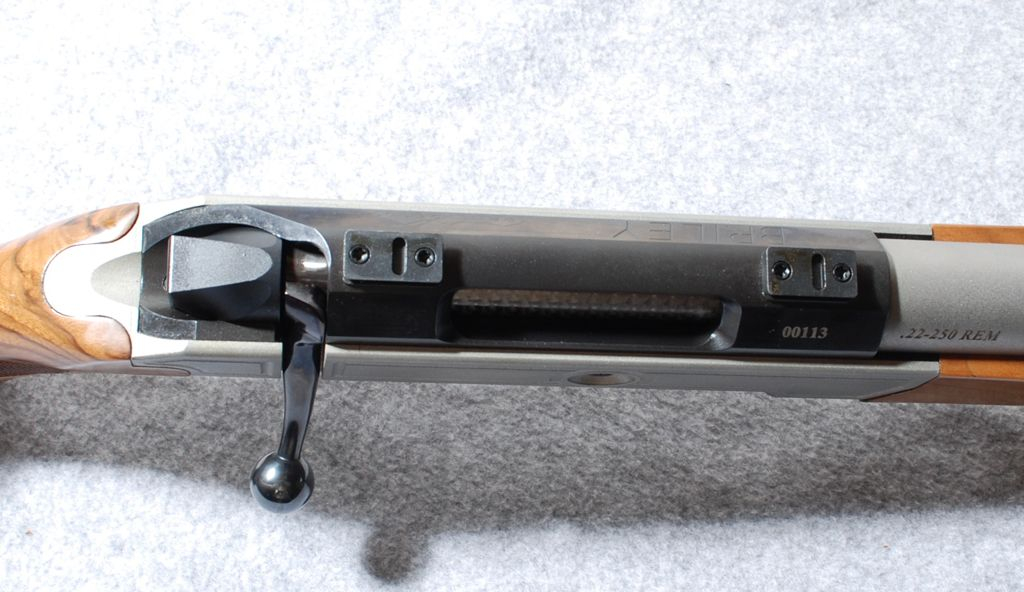 At Briley both general manager Chuck Webb and rifle gunsmith Bobby Pitchford were rifle accuracy afficionados who decided they could create a rifle that should shoot half Minute of Angle out of the box. Their idea was simple enough, create an aluminium centre stock section into which to mount the bolt action, free float the barrel, and to make it pretty use nice walnut for the fore-end and butt stock. It worked. These Briley Trans Pecos rifles when tested by gun writers were shooting half MOA groups. Chuck and Bobby were doing rather more than just coming up with a good bedding solution, important though that was. They were also blueprinting the actions to create the best possible foundation for an accurate rifle.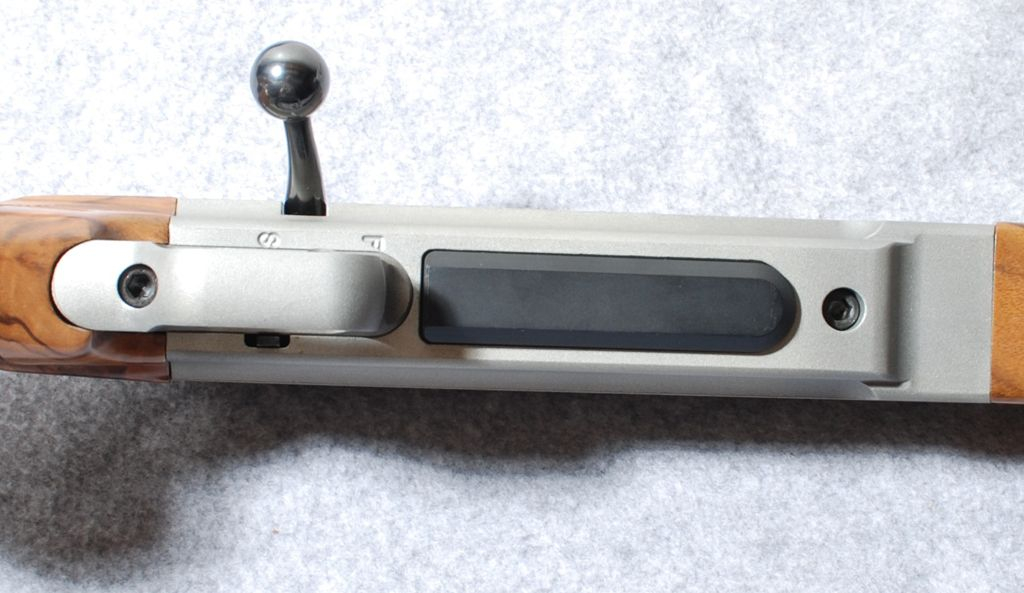 All that custom and hand work comes at a price of course, but the price was a reasonable one at around USD$3000.00. The Briley actions were "made out back and sold out front" by Briley so you were getting a hand made, US made custom product. Once we see it that way the USD$3000.00 sounds very reasonable.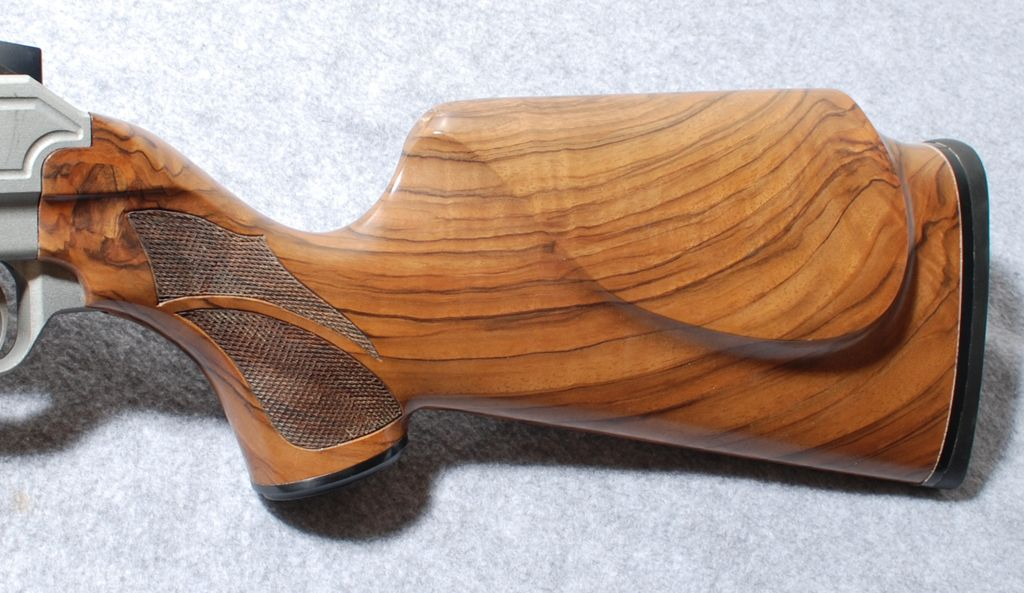 The Briley action was only made in a short version suitable for such calibres as the 22/250 Remington, the .243 Winchester and the .308 Winchester. The 22/250 seems to be the most common with the .308 the second most common.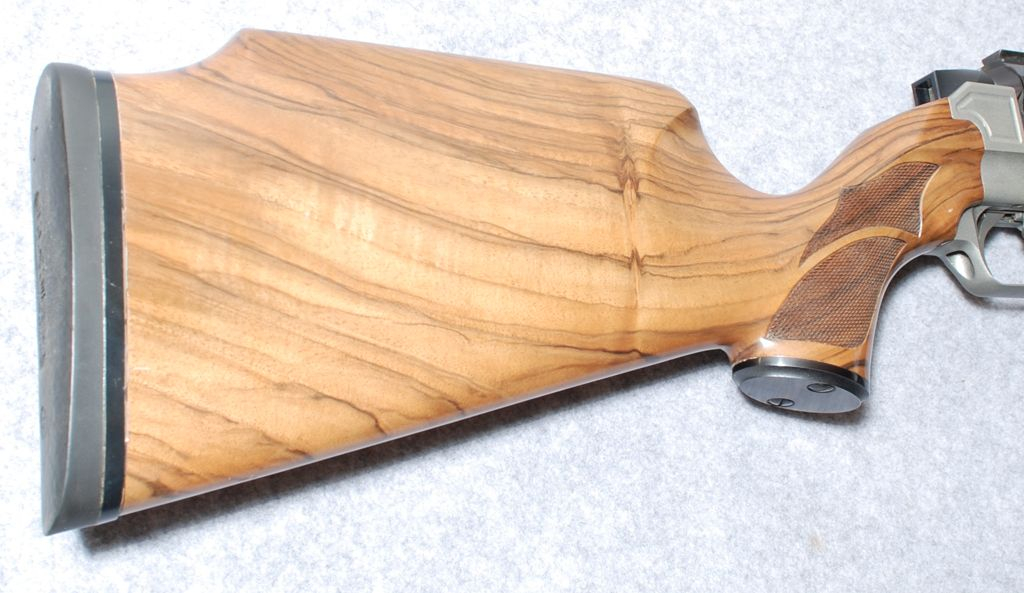 This Briley Trans Pecos rifle is currently for sale at Cabela's. The rifle appears to be in excellent condition and the asking price is USD$2,979.88. At a guess that is probably what the original owner paid for the rifle when it was new. The rifle looks to be in near new condition so that's likely a reasonable asking price.
You will find this rifle for sale on Cabela's if you click here.
This rifle not only looks good but it has a pedigree that says it should shoot really well also. In 22/250 it should make a very efficient long range varmint rifle.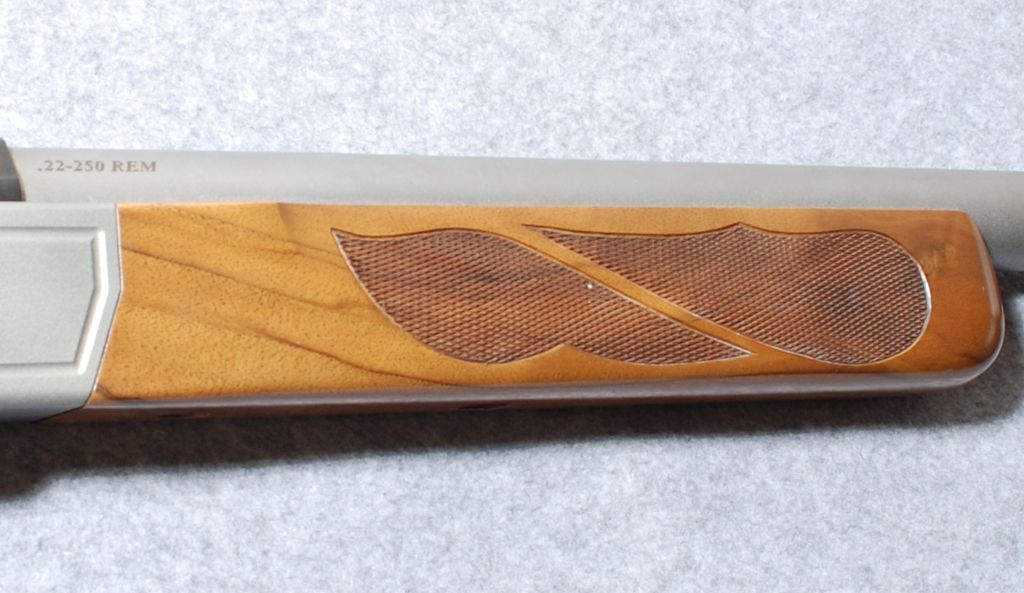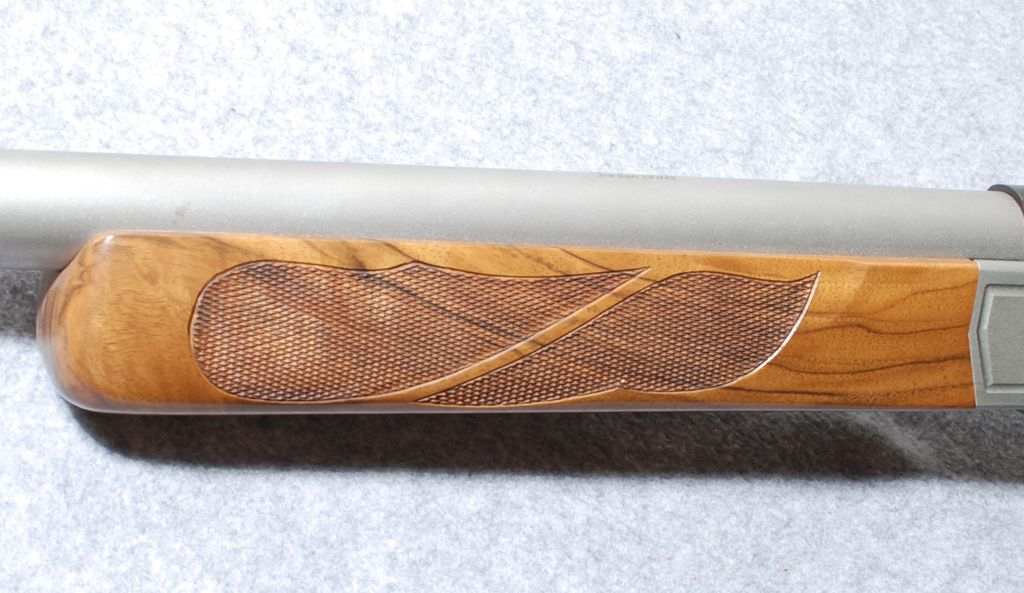 (All pictures courtesy Cabela's)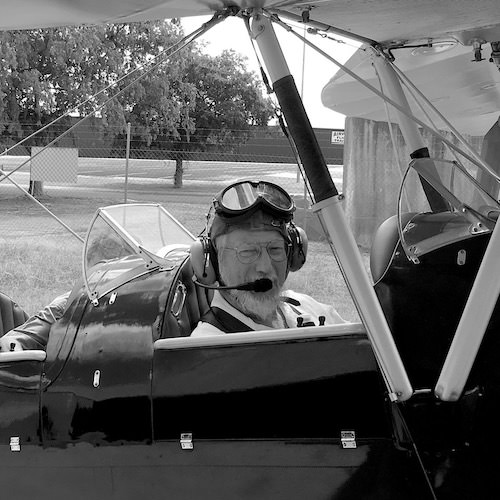 Jon Branch is the founder and senior editor of Revivaler and has written a significant number of articles for various publications including official Buying Guides for eBay, classic car articles for Hagerty, magazine articles for both the Australian Shooters Journal and the Australian Shooter, and he's a long time contributor to Silodrome.
Jon has done radio, television, magazine and newspaper interviews on various issues, and has traveled extensively, having lived in Britain, Australia, China and Hong Kong. His travels have taken him to Indonesia, Israel, Italy, Japan and a number of other countries. He has studied the Japanese sword arts and has a long history of involvement in the shooting sports, which has included authoring submissions to government on various firearms related issues and assisting in the design and establishment of shooting ranges.