Back when I had just graduated from college and was about to take up my first ever work contract I needed a car and almost had an Austin-Healey 3000. However, the Healey's owner changed his mind about selling it at the last minute so I found myself at the local Datsun dealership, four days before I had to travel to the remote mining town where I'd be working, buying a new Datsun 1600 instead of the big Healey. I may well have been the most disappointed new car buyer in history, although I think that title actually should go to my friend "George" who was persuaded by his lovely wife to sell his 1938 MG saloon and buy a new Ford Capri. The conversation between George and the car salesman went something like:
Car Salesman: "Good morning sir, would you like to buy a car?"
George: "My dear fellow, I haven't thought of buying a car since they stopped making cars".
George's wife loved the new Ford Capri. George, of course, did not.
Anyway, I took delivery of a slightly modified new Datsun 1600 and took it just over 400 miles away to the outback mining town where I would be spending the next three years. The Datsun pretty quickly acquired new larger wheels and tyres, a front spoiler to keep the front end down, especially when running into the slipstream of on-coming road trains, spoilered windscreen wipers to keep them on the windscreen at speed and some extensive headlight mods, Quartz Iodine headlamps, the inner main beam headlights replaced by aircraft landing lights plus a couple of Marchal driving lights to light up the retina of any kangaroos that might happen to hop in front of the car on those long and lonely outback roads. The engine and drive train I kept standard partly because the Datsun 1600 would outperform a Lotus Cortina in stock standard configuration and partly because I needed reliability more than I needed a bit more acceleration or top speed. Top speed on the stop watch was 108mph which put it almost into the Austin-Healey class anyway.
Inside the car, in addition to a fire extinguisher I re-did the dashboard such that friends told me it had a cockpit like a Boeing 707. I added a tachometer, oil pressure gauge, vacuum gauge, ammeter and volt meter, and a radio for those long lonely night drives. In fact whenever I hear the song "Horse with no name" by America it just takes me back to those night drives and I can smell the dust and the bush.
That Datsun 1600 proved its worth. It was a car that just glued itself to the road and was nicely stable on rough roads and corrugations, it's fully independent suspension worked wonderfully. I'd tend to take its attributes for granted until I got to drive someone else's car from time to time.  The Ford Falcons, Holdens and the Chrysler Pacer a friend had would all have a feeling of floating as the speedometer wound its way to its upper reaches, except for the GT version of the Falcon which did glue itself to the road despite its live axle, leaf spring "horse and cart" back axle.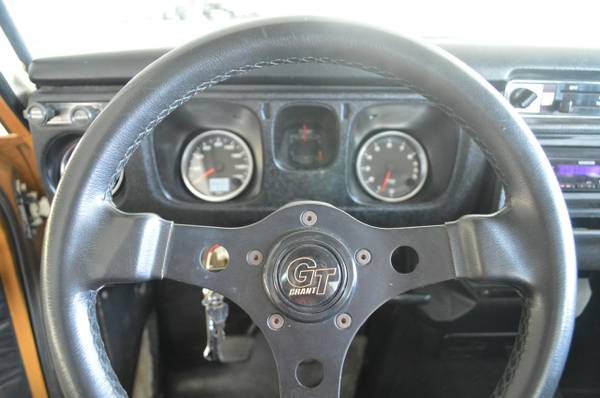 So when I saw this rather heavily modified "Datsun 1600" on bringatrailer.com it just took me back into some fond memories of my old car.
This car is rather more modified than mine was. Mine had a lot more light power on the front end to see the "hoppers" before they found their way through the windscreen and into the back seat, but I think I would have liked to re-model my old Datsun up to the standard of this one.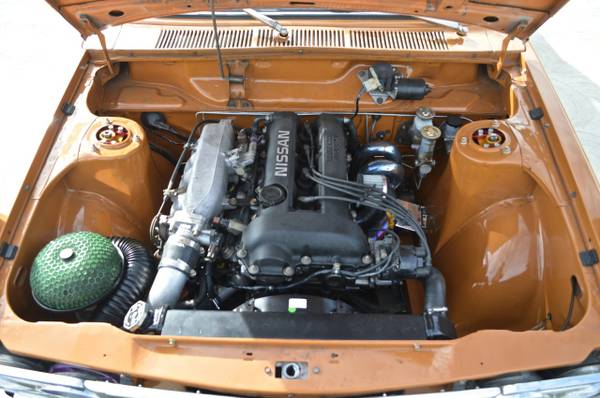 Here are the specifications of this delightful and unique car as listed on craigslist:-
S14 SR20de professionally swapped by Spriso Motorsports (http://spriso.com/)
5-speed manual
R160 Subaru Clutchpack LSD
Flipped front crossmember
1″ front anti-sway bar
Quikor 7/8″ adjustable rear anti-sway bar
280zx front struts/brakes
TechnoToyTuning (T3) Front coilovers with 200lb Eibach springs
Koni Strut Inserts
T3 NCRCAs, which widens front track by 1″ and counters bumpsteer
T3 Adjustable Camber plates
TC Rod ball-joint mount style bushing (aluminum with nylon bushing)
Polyurethane bushings all around
T3 rear coilover setup
Koni AGX adjustable struts with 200lb Eibach springs
Japanese-market fender mirrors
Japanese-market SSS foglight grill with JDM cast aluminum housings
New windshield with 4,000 miles
Trunk-mounted battery
1986 Mazda 626 wiper motor conversion
Bosch hi/low headlight relay upgrade
Speedhut GPS Speedometer
Speedhut computer-driven Tachometer
Later series Fuel/Water temp gauges
Stainless steel steering box brace by MadDat Motorsport
15×8 Rota Grid et0
195/45 Toyo Proxes T1Rs new in November
Stainless steel turbo header
Custom exhaust with glasspack and Flowmaster 44
Fresh steering box out of a low mileage PL510
Fresh two-stage paint on front end
New carpet kit and complete, legitimate DATSUN floormat set
Nissan Consult port wired into ECU harness (Japanese equivalent to OBDII)
Modern fuse block relocated to glovebox
Perfect dash with no cracks
All electrical functions are operational including the infamous dome light!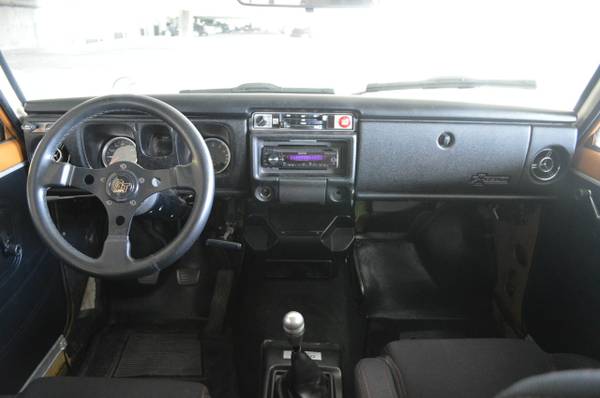 So, if you're looking for an affordable project car that's going to be a fantastic little performer and fantastic fun to drive then this one might just be for you.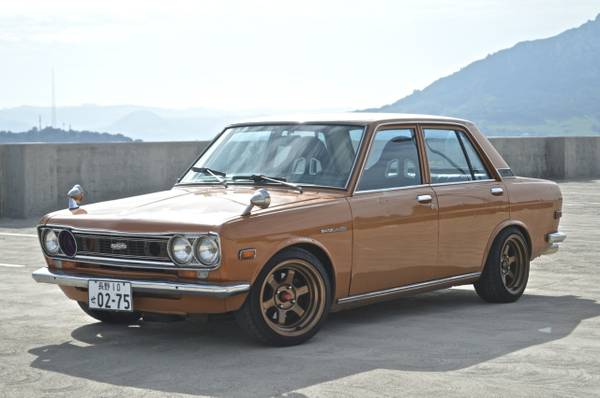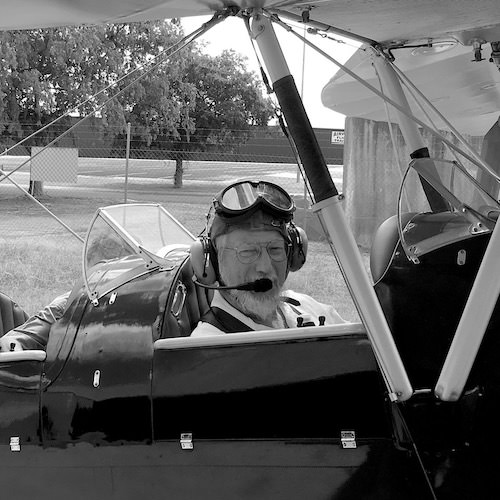 Jon Branch is the founder and senior editor of Revivaler and has written a significant number of articles for various publications including official Buying Guides for eBay, classic car articles for Hagerty, magazine articles for both the Australian Shooters Journal and the Australian Shooter, and he's a long time contributor to Silodrome.
Jon has done radio, television, magazine and newspaper interviews on various issues, and has traveled extensively, having lived in Britain, Australia, China and Hong Kong. His travels have taken him to Indonesia, Israel, Italy, Japan and a number of other countries. He has studied the Japanese sword arts and has a long history of involvement in the shooting sports, which has included authoring submissions to government on various firearms related issues and assisting in the design and establishment of shooting ranges.