Guns, cars and motorcycles naturally go together as do planes and boats as well. It's nice when we can merge more than one of our interests.
Many years ago I was on a vermin control shoot out in the "outback" of Australia. In Australia a "ranch" is called a "station" and a group of us had been asked to help a station owner who's property was overrun with feral goats. Feral goats make a nasty mess of the vegetation in the arid heart of Australia and their numbers need to be kept well under control. Failure to keep them under control results in them destroying the natural feed for the livestock and for the native wildlife which in turn causes a massive die off. So this was not to be a "hunting trip", this was a vermin control program to reduce the feral goat population on that station. The small team we had managed to put together were able to humanely shoot over three hundred. But it was nowhere near enough.
I remember on the last day of the shoot being in a 4WD with a couple of others and we were coming up a hill on a dusty station track just on sunset. We crested the hill slowly as we knew there was a windmill over the hill and as we approached the top we could see a vast plume of dust extending around the windmill and into the distance. Before we crested the hill we knew what to expect but the sheer number of goats in that mob caused all of our jaws to fall open. Let's just say there were hundreds. We were equipped with bolt action rifles with five shot magazines. Suffice to say between the three of us we accounted for fifteen goats. The rest disappeared into the bush and would come back to the water later.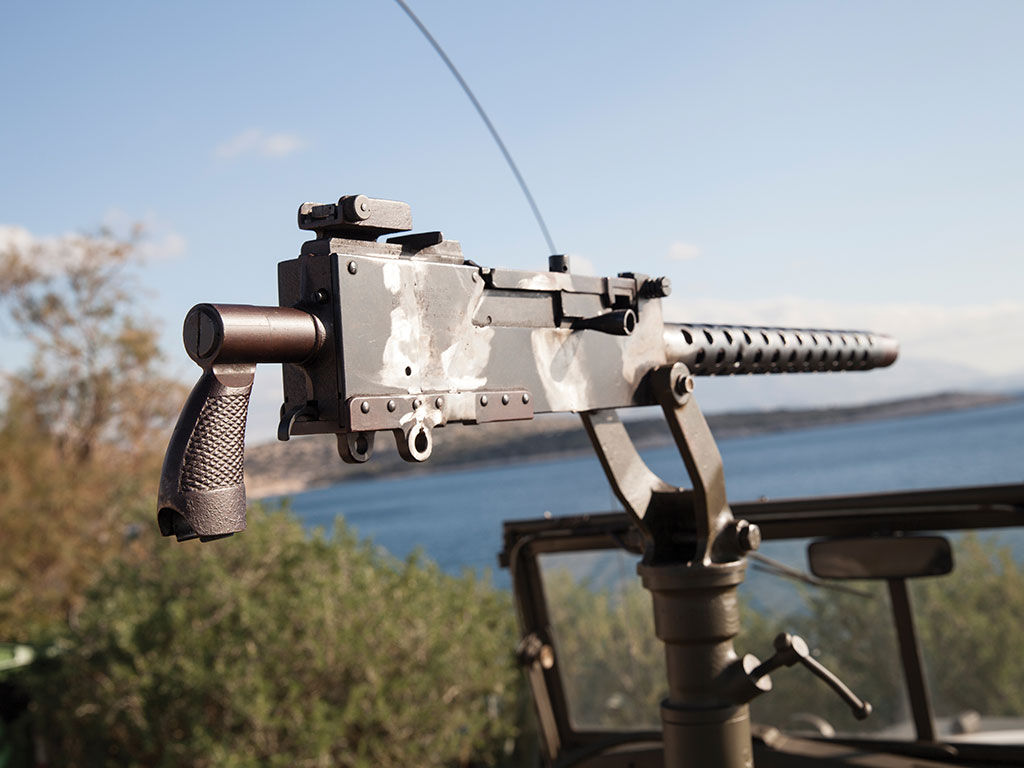 That was a shoot on which we could have done with the 1942 Willys MB Jeep we are featuring in this post complete with a belt fed Browning M1919 in 30/06. Nothing short of a belt fed machine gun would have been capable of dealing with the vermin control problem we were dealing with. I was later told that after we left the station the government agriculture protection officials inspected the property and managed to get the army to come in for training with helicopter gunships. Where we had removed a few hundred, they removed a few thousand, and the station, the stock and the native wildlife were saved.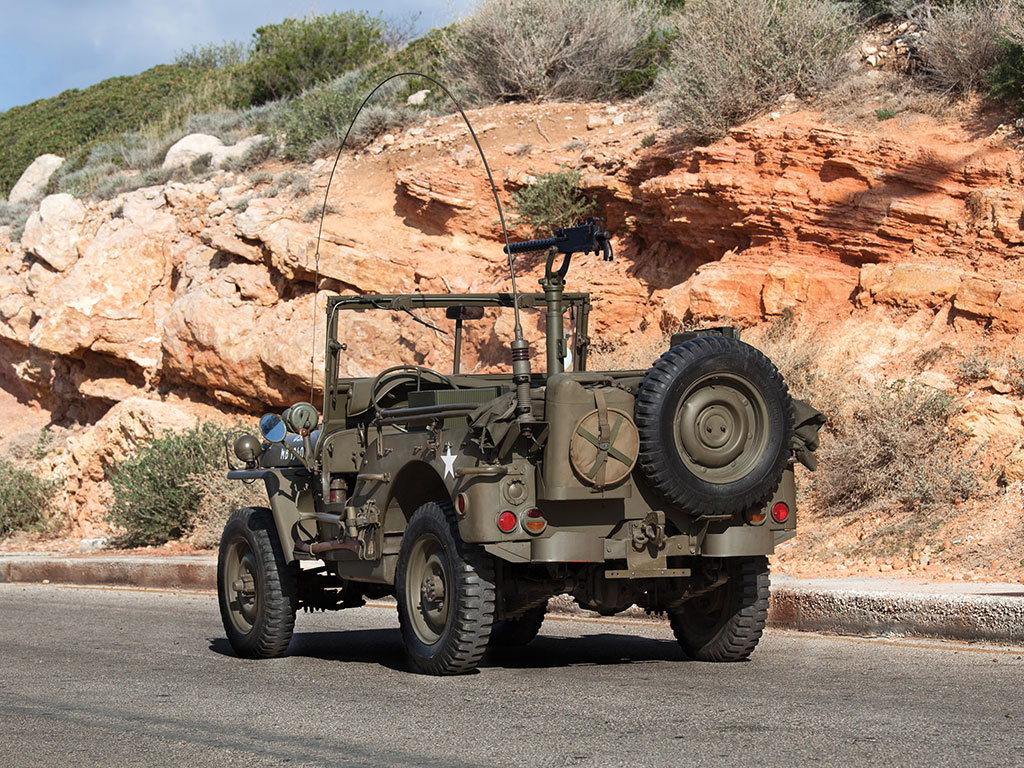 This Willys Jeep coming up for sale by RM Sotherby's at their Paris auction to be held on 6th February is beautifully restored with first aid kit, a fender-mounted emergency siren, a hand-operated klaxon horn, a military radio and communication set, gasoline can, rear-mounted spare and, most important of all, an authentic Browning M1919 machine gun mounted on a Stevens Manufacturing M31C gun mount.
You will find the RM Sotherby's auction page if you click here.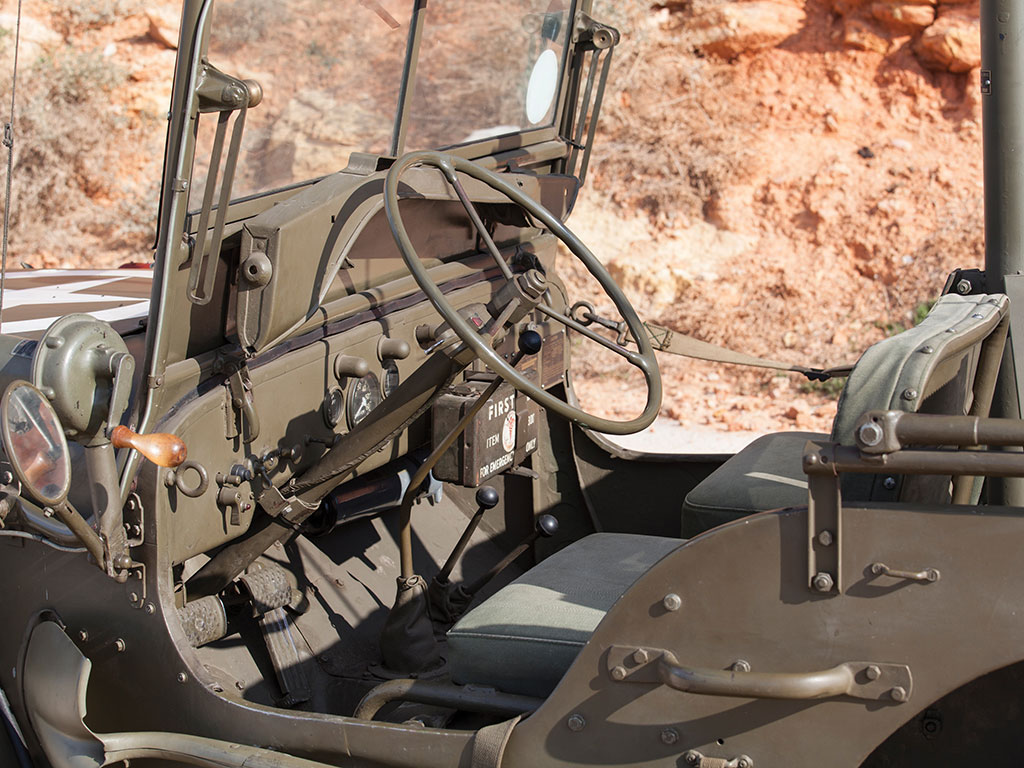 The Jeep is in standard specification. Engine is the usual 60 bhp, 134 cu. in. side valve in-line four-cylinder mated to a three-speed manual transmission with two-speed transfer case, live front and rear axles and semi-elliptical leaf-spring suspension. Brakes are hydraulic drums on all four wheels.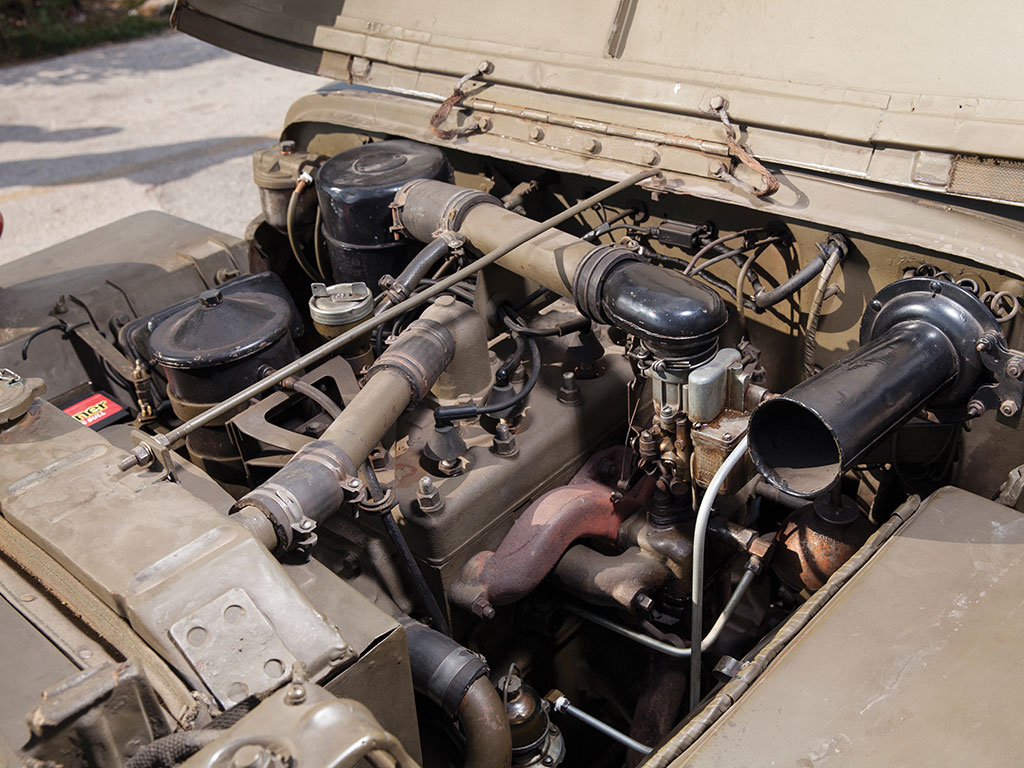 This Willys Jeep would make a great addition to a collection or museum exhibit of World War II vehicles. It can also provide a realistic experience of riding in this icon of the Second World War.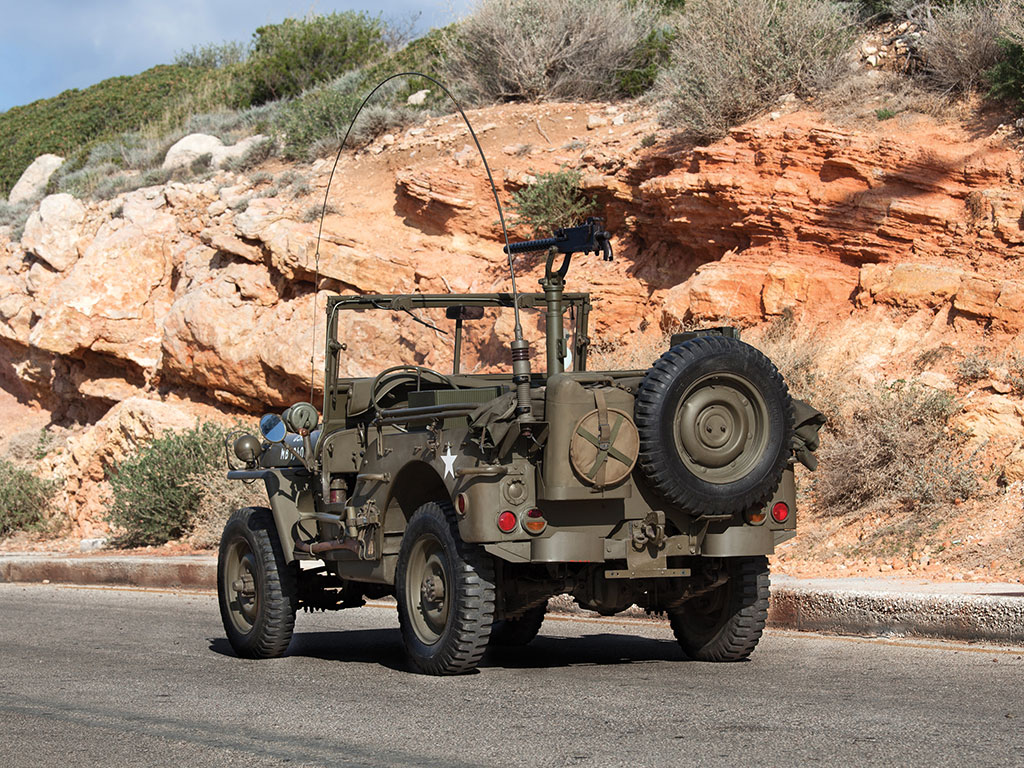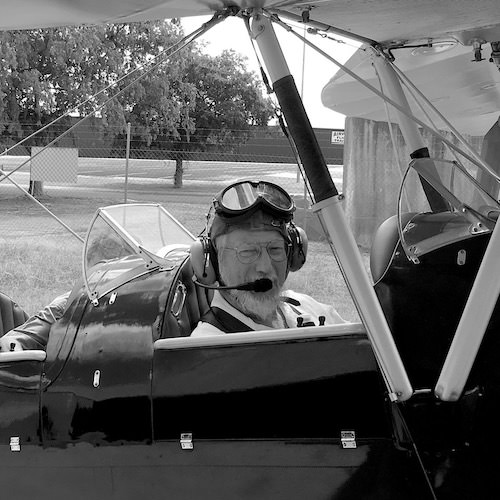 Jon Branch is the founder and senior editor of Revivaler and has written a significant number of articles for various publications including official Buying Guides for eBay, classic car articles for Hagerty, magazine articles for both the Australian Shooters Journal and the Australian Shooter, and he's a long time contributor to Silodrome.
Jon has done radio, television, magazine and newspaper interviews on various issues, and has traveled extensively, having lived in Britain, Australia, China and Hong Kong. His travels have taken him to Indonesia, Israel, Italy, Japan and a number of other countries. He has studied the Japanese sword arts and has a long history of involvement in the shooting sports, which has included authoring submissions to government on various firearms related issues and assisting in the design and establishment of shooting ranges.