Amongst the more interesting and unique items coming up for auction by Rock Island Auction in February is a sporting rifle by Karl Kormes in 8x68S. Karl Kormes was a gunsmith in Leipzig, Germany, and rifles, shotguns, combination guns and pistols bearing his name appear from time to time although reliable information concerning the history of his shop is near impossible to find. His business was certainly still trading after World War II so firearms from him can date up into the 1960's.
This rifle would make a nice restoration project and could finish up being a delight to own and shoot. Built on a Mauser 98 action with Mauser double set triggers there should be no difficulty in getting parts for this rifle.

The rifle has an usual safety catch located on the left side of the stock above the triggers in addition to the Mauser type flag safety. Without having the opportunity to physically inspect the rifle I would guess that the safety in the stock will work on the triggers whilst the Mauser flag safety locks the bolt and firing pin. This is an arrangement that is sometimes found on older sporting rifles built on Mauser actions including those from such well respected makers as Holland and Holland. Such a safety would be very convenient, and very useful given that the rifle is fitted with European double set triggers.
The action of the rifle appears to be a commercial sporting one and not a converted military one as it does not have the stripper clip cut out ahead of the bolt release. The rifle also appears to have a drop magazine which would increase its capacity. Whereas a standard Mauser 98 magazine will hold three magnum rounds the drop magazine on this rifle should hold at least four and most probably five.
Barrel length is 26″, which is a length I personally prefer, especially for a magnum calibre rifle such as this one. The top of the barrel is marked "KARL KORMES LEIPZIG" and the calibre is also marked on the top of the barrel near the breech. The marking is partially obscured and seems to read "6×68" instead of "8×68". However, there was no such thing as a 6×68 and the bore is 8mm.
The rifle has claw mount bases on the action so, if one wanted to mount a rifle-scope on it, as one almost certainly would, it would be best to obtain suitable claw mount rings. This may be the only drawback in purchasing this rifle as they may have to be custom made. Otherwise the claw mount bases could perhaps be removed and replaced with mounts by EAW or similar. As these bases are likely to be soldered onto the action and may require professional gunsmith removal this should be considered before bidding on this piece. The existing claw mounts on this rifle tend to limit the type of rifle-scope that could be fitted because they require the scope to detach from the rear base and be tilted vertically forwards, so any rifle-scope with a decent size objective lens would likely foul on the barrel. Rifle-scopes such as the Schmidt and Bender 1x-8x Exos, or similar should fit OK and would be a good choice for this rifle in 8x68S.
The sling on the rifle is interesting being an old fashioned US Army style military sling. It's a sling style that is not commonly seen on hunting rifles nowadays but it is my own preferred style and the type I had installed on my own hunting rifles. DeSantis make a nice one which you can purchase from their website if you click here.
All in all I think this is a rifle that is worth having a closer look at. It is very much in the style of typical non-dangerous game rifles built for African use and the 8x68S cartridge will adequately account for any big game found in the United States or Europe.
The Rock Island Auction for this rifle is scheduled to be on February 25 – 28, 2016. You will find the Rock Island Auction page for this piece if you click here.
For those interested in the 8x68S rifle calibre you will find a Revivaler post on this if you click here.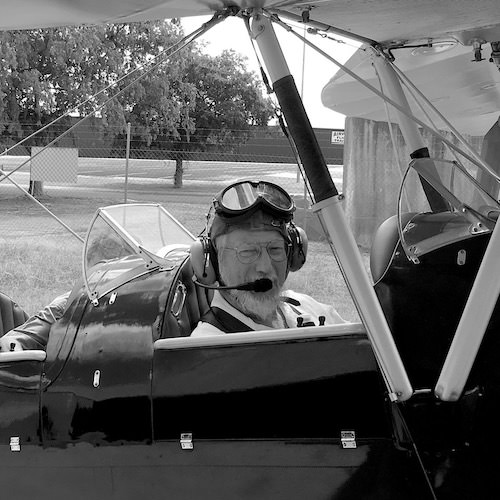 Jon Branch is the founder and senior editor of Revivaler and has written a significant number of articles for various publications including official Buying Guides for eBay, classic car articles for Hagerty, magazine articles for both the Australian Shooters Journal and the Australian Shooter, and he's a long time contributor to Silodrome.
Jon has done radio, television, magazine and newspaper interviews on various issues, and has traveled extensively, having lived in Britain, Australia, China and Hong Kong. His travels have taken him to Indonesia, Israel, Italy, Japan and a number of other countries. He has studied the Japanese sword arts and has a long history of involvement in the shooting sports, which has included authoring submissions to government on various firearms related issues and assisting in the design and establishment of shooting ranges.