If you are thinking about a top grade bolt-action magazine rifle, perhaps toying with the idea of a Rigby from London for example, there is an all American option available to you that might just be preferable. That option is Dakota Arms who make rifles in the same class as the Rigby.

Dakota Arms began back in 1986 when master stock-maker Don Allen, with his wife Norma, teamed up with master gunsmith Pete Grisel to begin creating custom rifles. Don, Norma and Pete decided to create their own action for their custom bolt action rifles based on the best features of the Mauser 98 and Winchester Model 70 (pre-64) along with improvements of their own. The end result was the Dakota Model 76. The Model 76 has a bolt body which, like the Mauser 98's, extends forward of the locking lugs 0.167″. When closed and locked this bolt body is ensconced in a recessed breech providing full support for the cartridge case head much as we find on a Remington 700 or Weatherby. The Model 76 action retains the familiar Mauser 98 style claw extractor with a full 0.385″ bite on the cartridge case rim to ensure that even a sticky case is going to be extracted. The ejector is a spring loaded blade located in the action floor much like that of a controlled feed Winchester Model 70.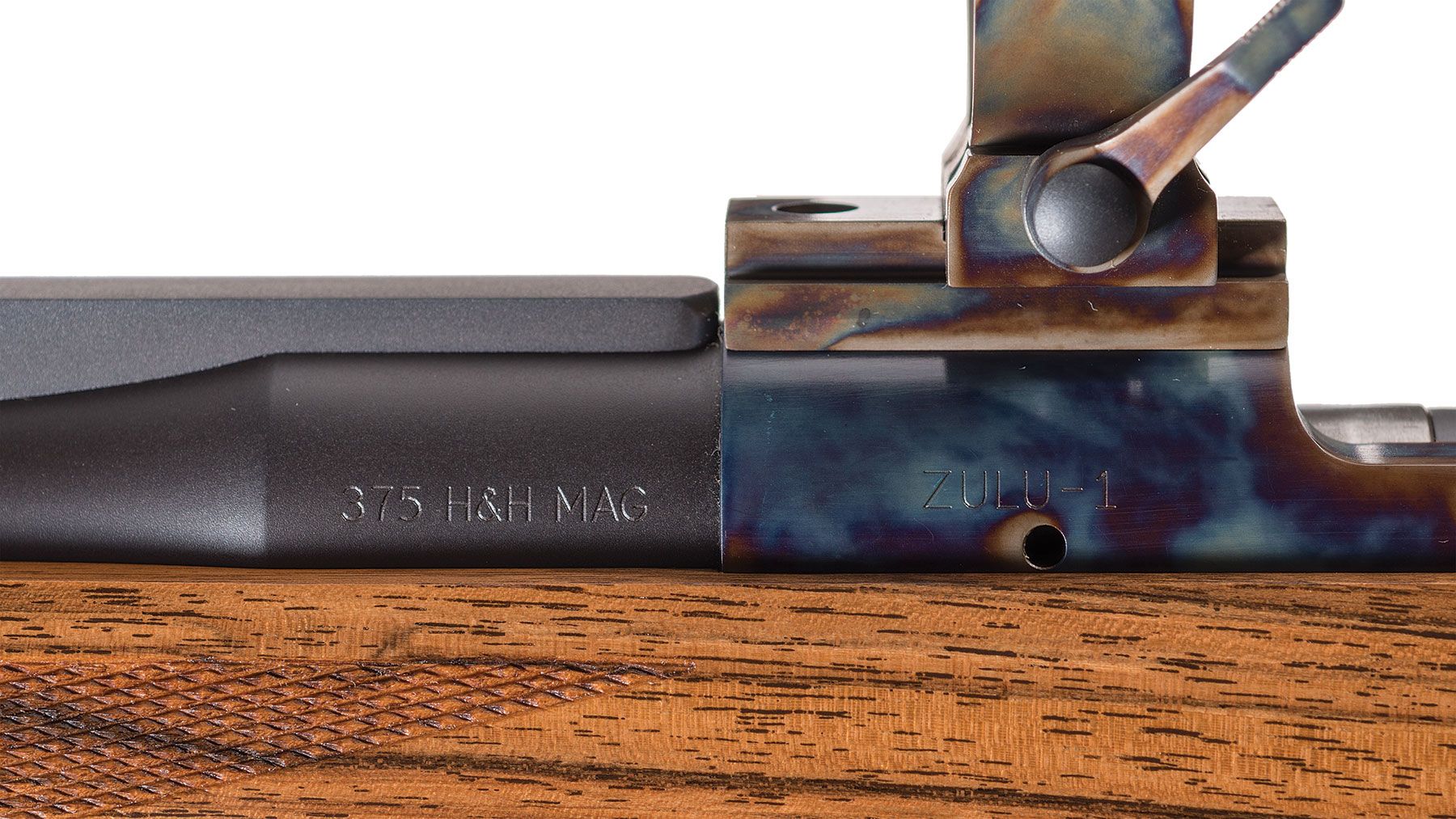 The safety catch of the Model 76 is the familiar Winchester Model 70 three position one, whilst the bolt release fits flush at the upper left rear of the receiver and pivots forward 90° to release the bolt. The bolt release also acts as a gas shield for the left side bolt lug raceway.

The Dakota Arms Model 76 magazine holds four rounds and is first-round left-stacked, the exact opposite of most other rifles. Dakota Arms does this to make reloading the magazine more instinctive, something that is important if the hunter is in a situation where they are feeling under pressure. The Dakota Arms Model 76 has been intelligently designed by experienced hunters who understand every detail needed to make their rifles not only look good, but to work flawlessly.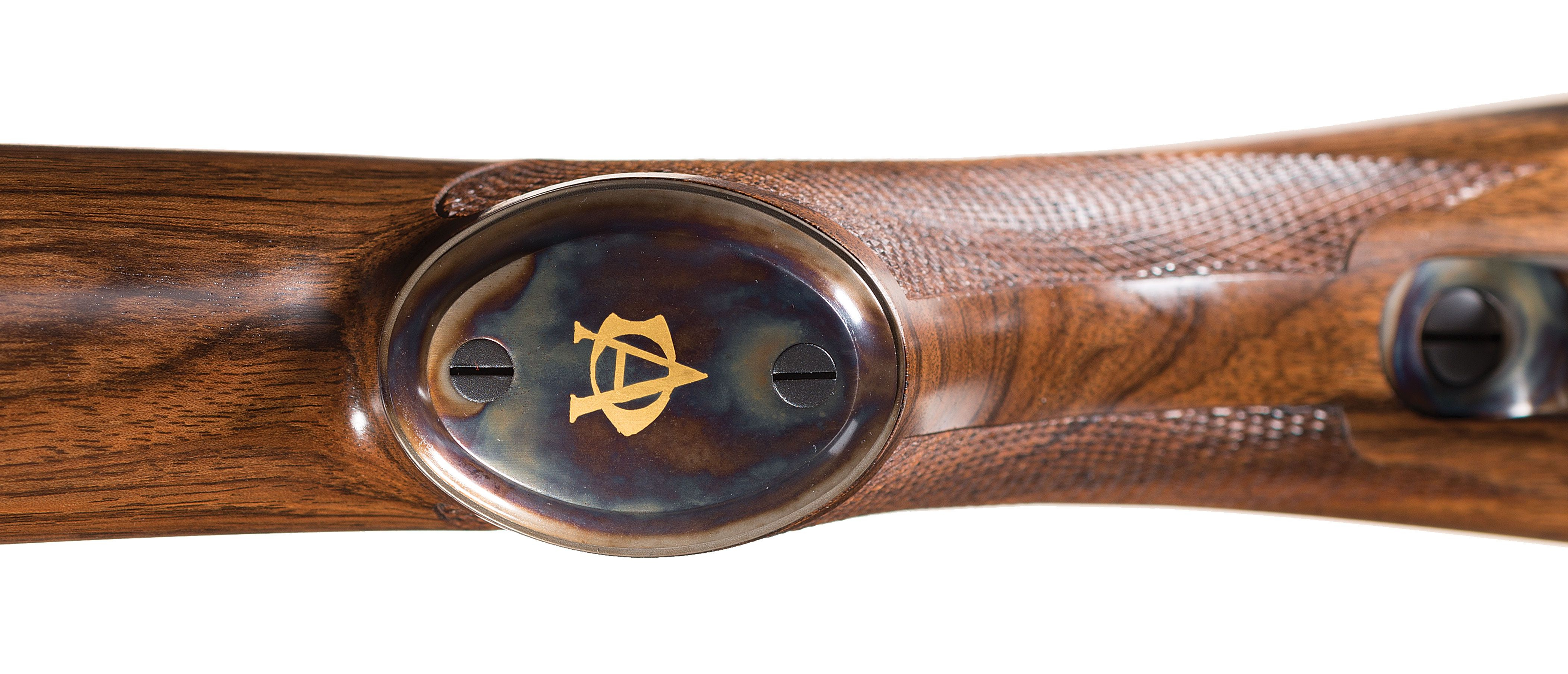 Dakota Arms make their Model 76 in a number of models: the one in our pictures is an African model and this rifle is coming up for sale by Rock Island Auction in their December sale.
This rifle is chambered for the .375 Holland & Holland Magnum and will be offered on December 2nd, 2017, and you will find the sale page for it if you click here.
Rock Island Auction describe the condition of this rifle as follows: "Excellent overall. 99% plus original matte blue/casehardened finish remains with a few light handling marks, and sharp checkering on the stock. Mechanically excellent."
Expected selling price is in the range USD$5,500 – $7,500.
If you would like to look at the other versions of the Dakota Arms Model 76 you will find them at their website if you click here.
If you are someone who really appreciates fine walnut and blued or case hardened steel classic rifles then Dakota Arms website is one you will enjoy visiting.

(All pictures courtesy Rock Island Auction).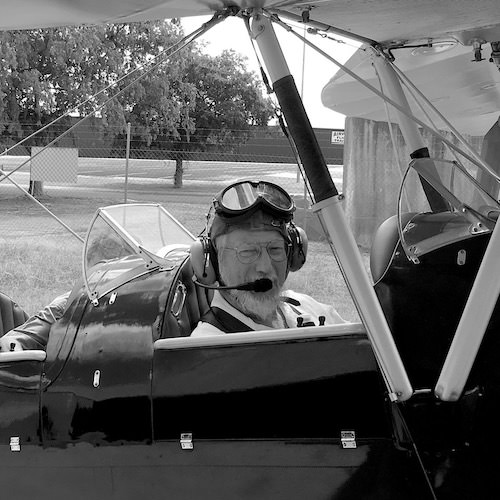 Jon Branch is the founder and senior editor of Revivaler and has written a significant number of articles for various publications including official Buying Guides for eBay, classic car articles for Hagerty, magazine articles for both the Australian Shooters Journal and the Australian Shooter, and he's a long time contributor to Silodrome.
Jon has done radio, television, magazine and newspaper interviews on various issues, and has traveled extensively, having lived in Britain, Australia, China and Hong Kong. His travels have taken him to Indonesia, Israel, Italy, Japan and a number of other countries. He has studied the Japanese sword arts and has a long history of involvement in the shooting sports, which has included authoring submissions to government on various firearms related issues and assisting in the design and establishment of shooting ranges.