The FLS Microjet began life as the Bede BD5, initially a propeller driven piston engined single seater light aircraft. Its conception was way back in the 1970's and its development took longer and presented more problems than its creator Jim Bede was able to solve before finally going bankrupt. Bede even enlisted the help of Bert Rutan, one of the most respected names in American aviation and nowadays best known for his work in design and development of Virgin's Spaceship One, Spaceship Two and White Knight system to enable affordable space travel.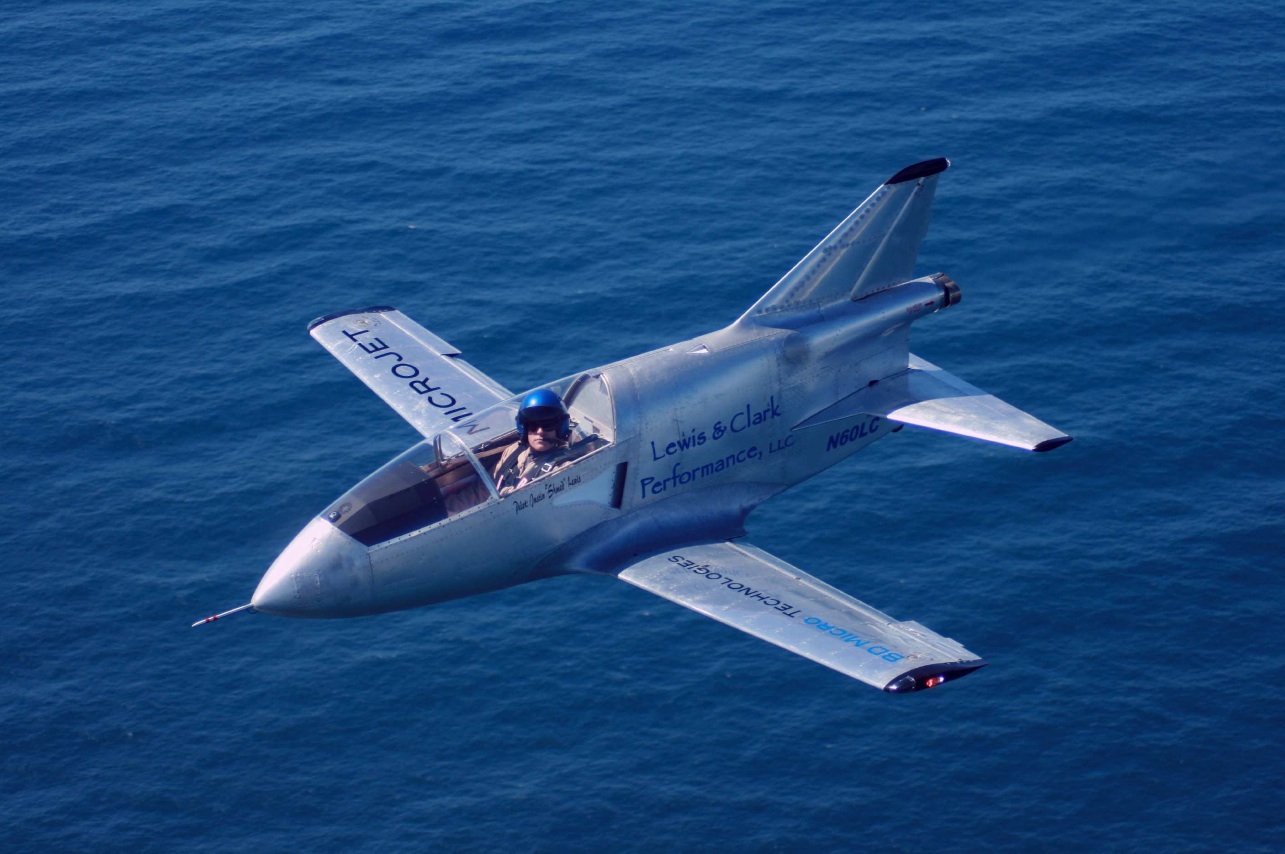 The original Bede BD-5 was sold in kit form and many of these kits still exist unfinished in garages and workshops. An intrepid few managed to circumvent the problems that were inherent in the original kits such as the problems of the drilling and riveting of the aluminum skin onto the metal frame of the aircraft for example. The work had to be done precisely and a knowledge of aircraft construction techniques was needed to ensure a safe aircraft was created from the kit.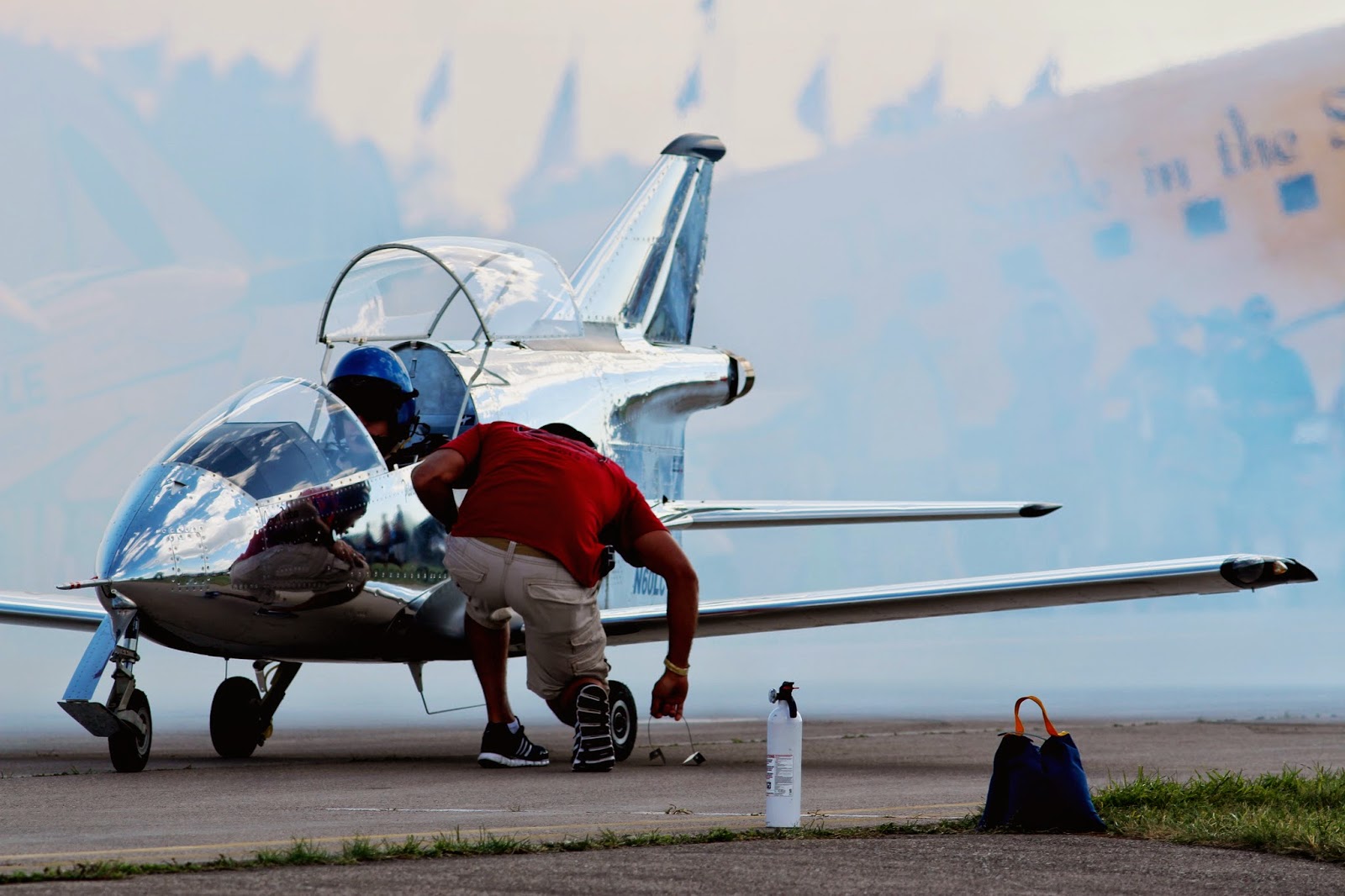 Initially working from old Bede BD-5 kits a number of people have successfully built the aircraft that Bede originally dreamed of and have made it even better. One of the major challenges Bede faced was in getting a suitable engine for his kit aircraft back in the seventies. The world has moved on and now in the twenty first century an excellent small jet engine is available. The initial jet powered BD-5 was the BD-5J created in 1992. After that BD-Micro Technologies, Inc. (BMT) continued work on the jet version of the aircraft and completed Phase I flight testing on May 5th 2011. The new model is called the FlightLine Series (FLS) becoming the  FLS Microjet. It was a BD-5J that appeared in the James Bond film Octopussy.
Here is a clip of the segment of Octopussy in which the BD-5J makes its debut.
How close to reality is the Octopussy clip? The best way to assess that is to watch Justin Lewis, pilot of the USFleetTracking FLS Microjet putting one through its paces. If the cockpit eye view as Justin rolls and loops this aircraft doesn't have you reaching for your credit card then what will?
Justin Lewis says at the beginning of the video "This is the most fun I've ever had in an airplane". As you watched the video you found out why.
The FLS Microjet features the new Quantum Turbojet Powerplant System, Dual Display all digital panel, and a solid state triple bus redundant electrical system. This aircraft is the most refined version of the original BD-5J ever made.
If you purchase a BMT FLS Microjet kit you get assistance from the BMT Builder Assistance Program (BAP) and BMT will also assist owners with getting the special FAA rating for a single seat turbojet aircraft.
Technical Specifications
Standard Empty Weight: 416 lbs.
Fuel Capacity: 30/46 gal.
Max Useful Load: 444 lbs.
Max Rated Thrust: 265 lbs.
Sea Level Climb: 2,750 fpm.
Climb at 12,500 ft.: 1,400 fpm.
Takeoff roll: 1,500 ft.
Landing roll: 1,000 ft.
Flight Time: 1.5 to 2.5 hrs. (no reserve)
Max Speed Vne: 250 KIAS.
85% N1 Speed: 159 KIAS.
(Specifications courtesy airplanes.com)
If you are interested in finding out more about the FLS Microjet the best first step is to visit their Facebook page which you'll find if you click here.
To create an FLS Microjet and to get the pilot rating to fly one is not the easiest challenge to undertake nor is it an inexpensive one. But if you want to undertake the challenge it is sure to prove to be one you will be glad you did as you lift off and head into the sky.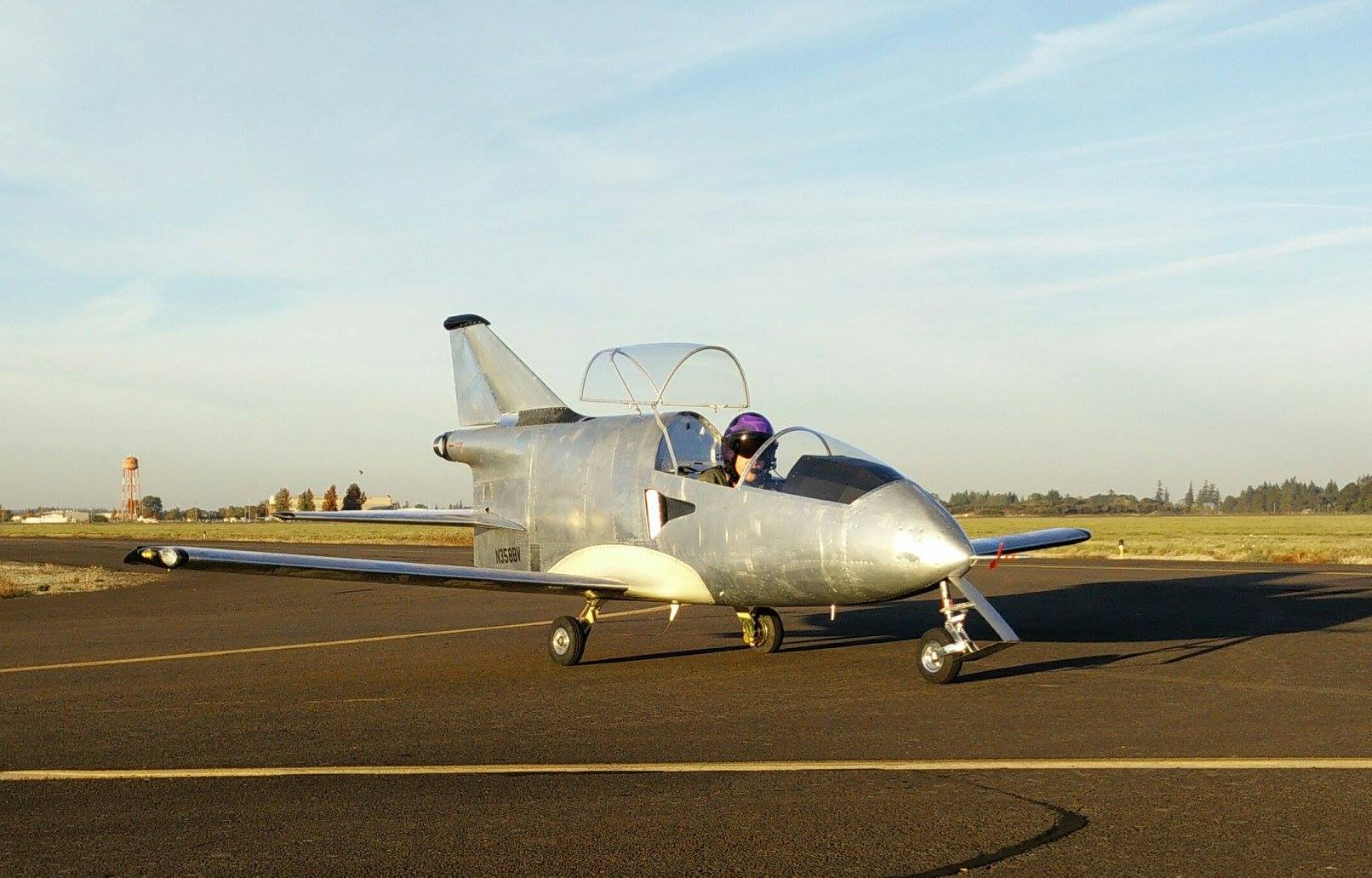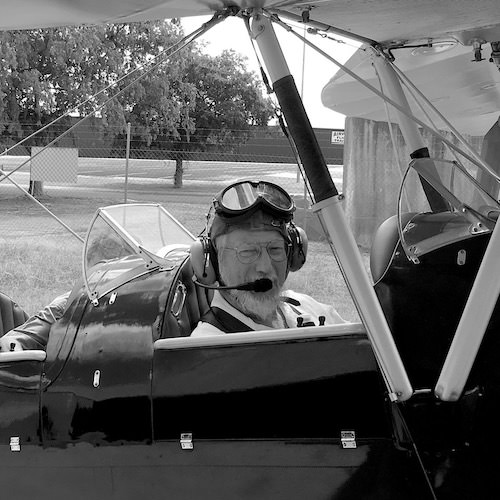 Jon Branch is the founder and senior editor of Revivaler and has written a significant number of articles for various publications including official Buying Guides for eBay, classic car articles for Hagerty, magazine articles for both the Australian Shooters Journal and the Australian Shooter, and he's a long time contributor to Silodrome.
Jon has done radio, television, magazine and newspaper interviews on various issues, and has traveled extensively, having lived in Britain, Australia, China and Hong Kong. His travels have taken him to Indonesia, Israel, Italy, Japan and a number of other countries. He has studied the Japanese sword arts and has a long history of involvement in the shooting sports, which has included authoring submissions to government on various firearms related issues and assisting in the design and establishment of shooting ranges.