On his YouTube Channel American shooting video maker "hickock45" ends every video with the exortation "Life is good": and we make life good by making good choices. Just like most of us who have shooting and hunting as our hobby do it for the enjoyment we get out of it, so when we are wanting a car, motorcycle or boat the same thing applies: we are looking for something that will give us an enjoyable experience, something that's just plain fun.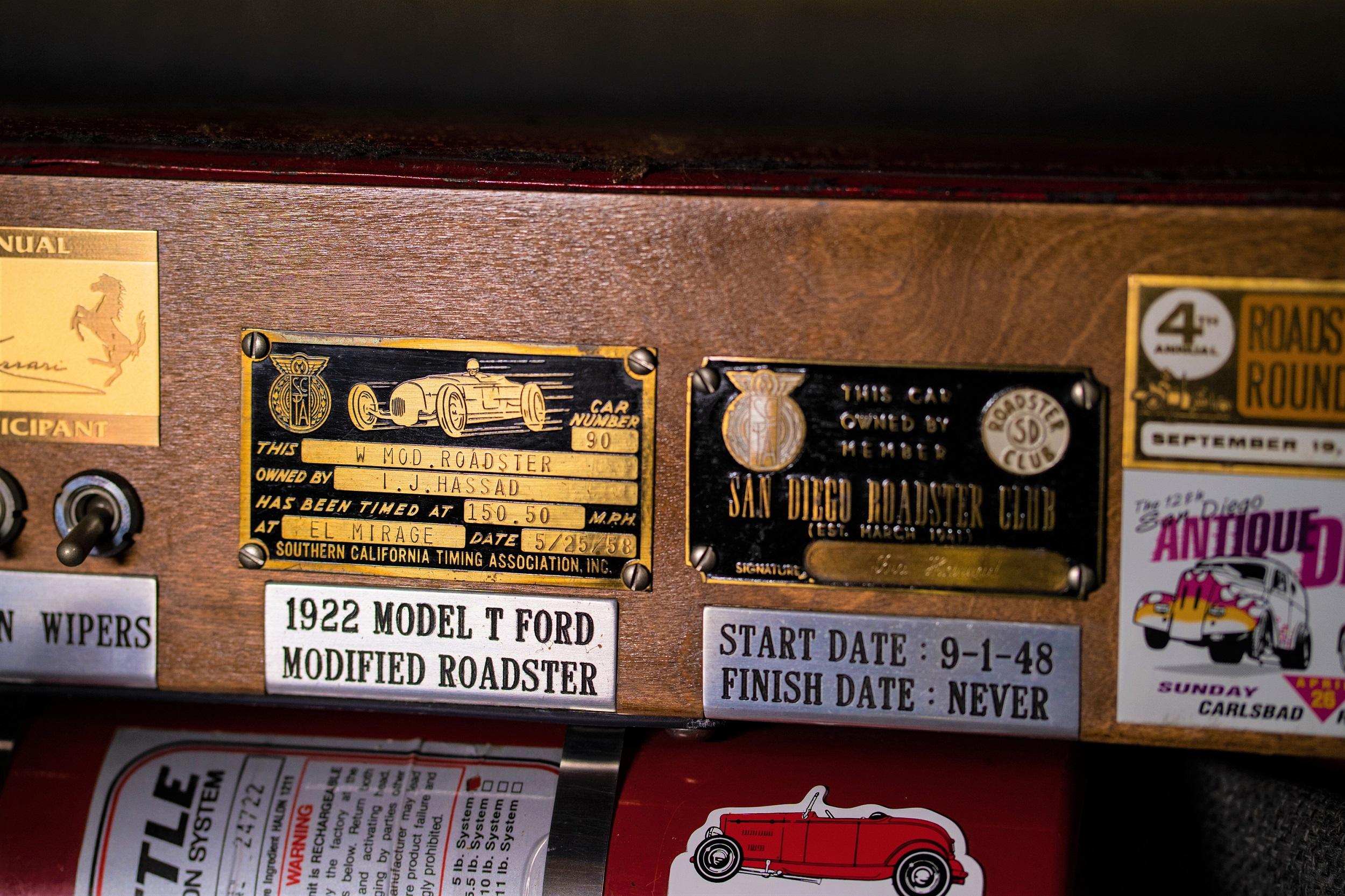 In the United States the whole hot rod phenomenon was built around the desire to build cars that were unique, and that provided a truckload of fun in the workshop as the builder used their creativity to make something that was a work of automotive art – even though the notion that what they were doing was art probably didn't occur to most – they were just creating something that they liked for the sheer pleasure of doing it.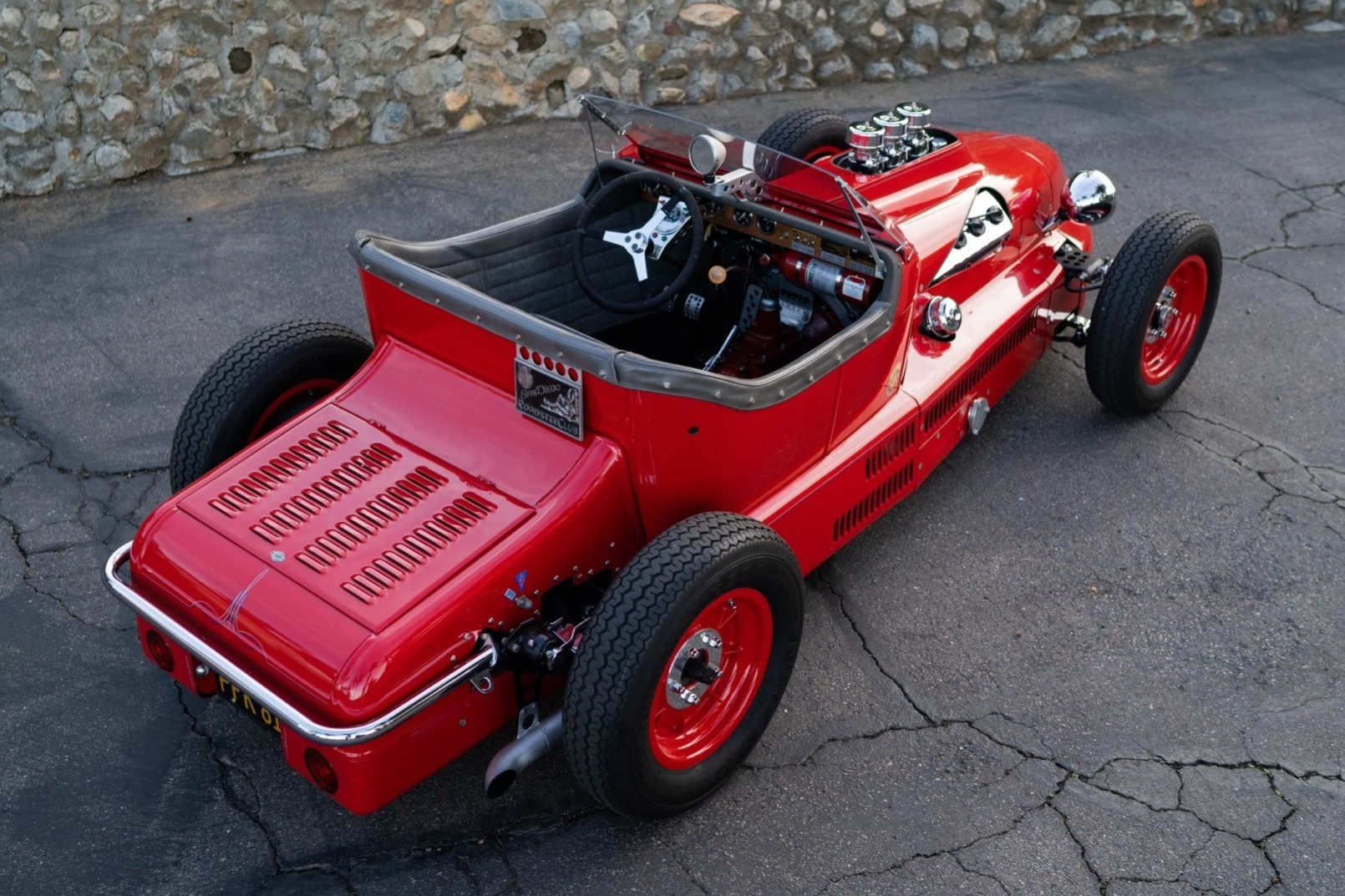 People are naturally creative, people love to use that creativity to create something they like, something that engages their interest. To see a summary of the research on this there's a video from RSA Animate which is called "The Surprising Truth About What Motivates Us". Its worth a watch.
The people who create hot rods are people who put in a huge amount of high level problem solving, laced with a happy dose of autonomous creativity, and they are willing to invest considerable financial and personal resources into their project. And the end results are often eye-poppingly fabulous.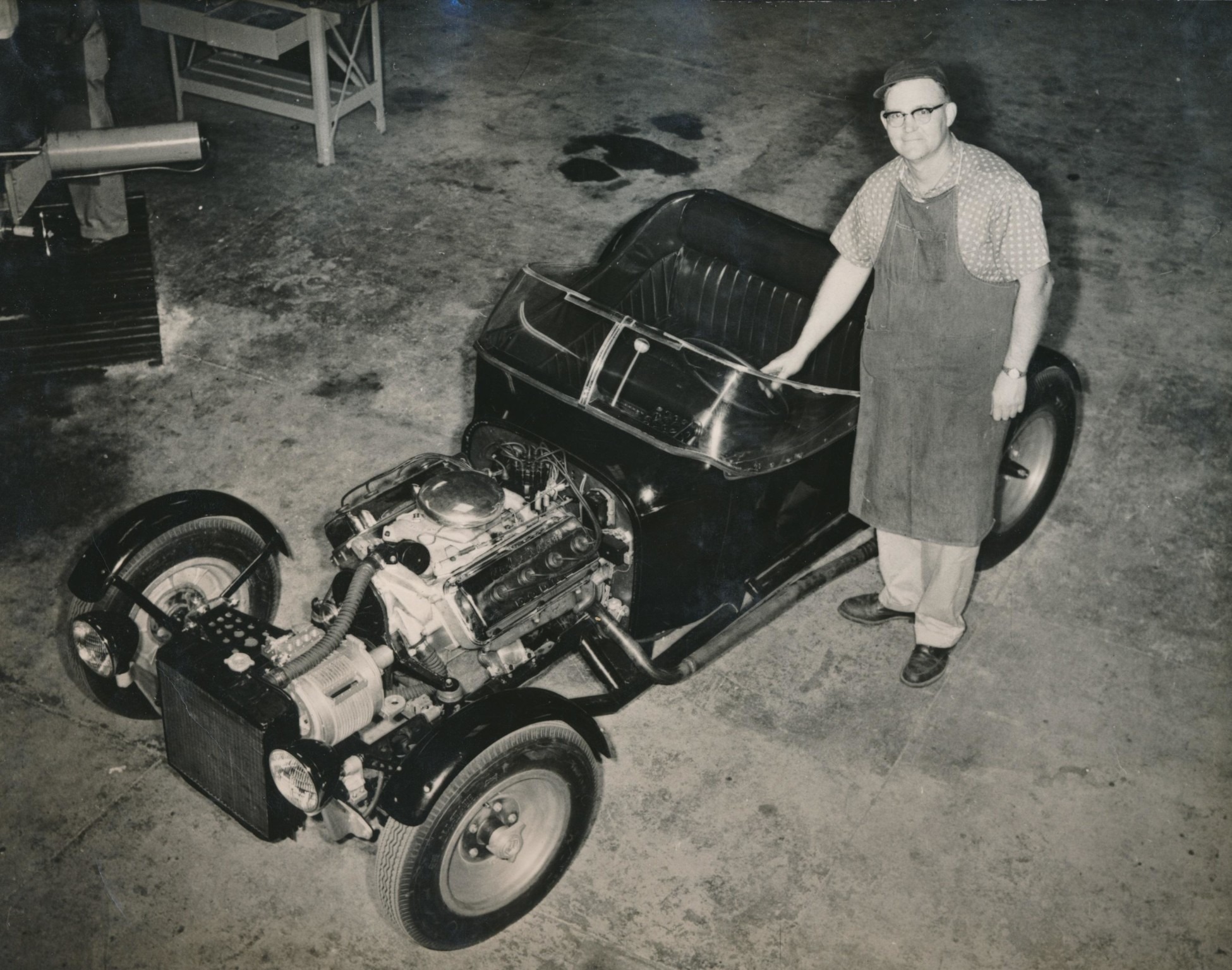 This was true for the builder of this Ford Model T hot rod that was based on a 1922 Model T that was given the "creativity on steroids" hot rod treatment beginning back in 1948.
This car was originally built with speed and drag racing in mind and was campaigned at Bonneville, El Mirage, and Paradise Mesa Drag Strip up until 1958 when it was placed in storage.
The car provided its owner with some years of workshop fun as it was refurbished between 1990-1993. This refurbishment was done to prepare the car for Vintage Auto Racing Association (VARA) and Historic Motor Sports Association (HMSA) competition between 1994-1999.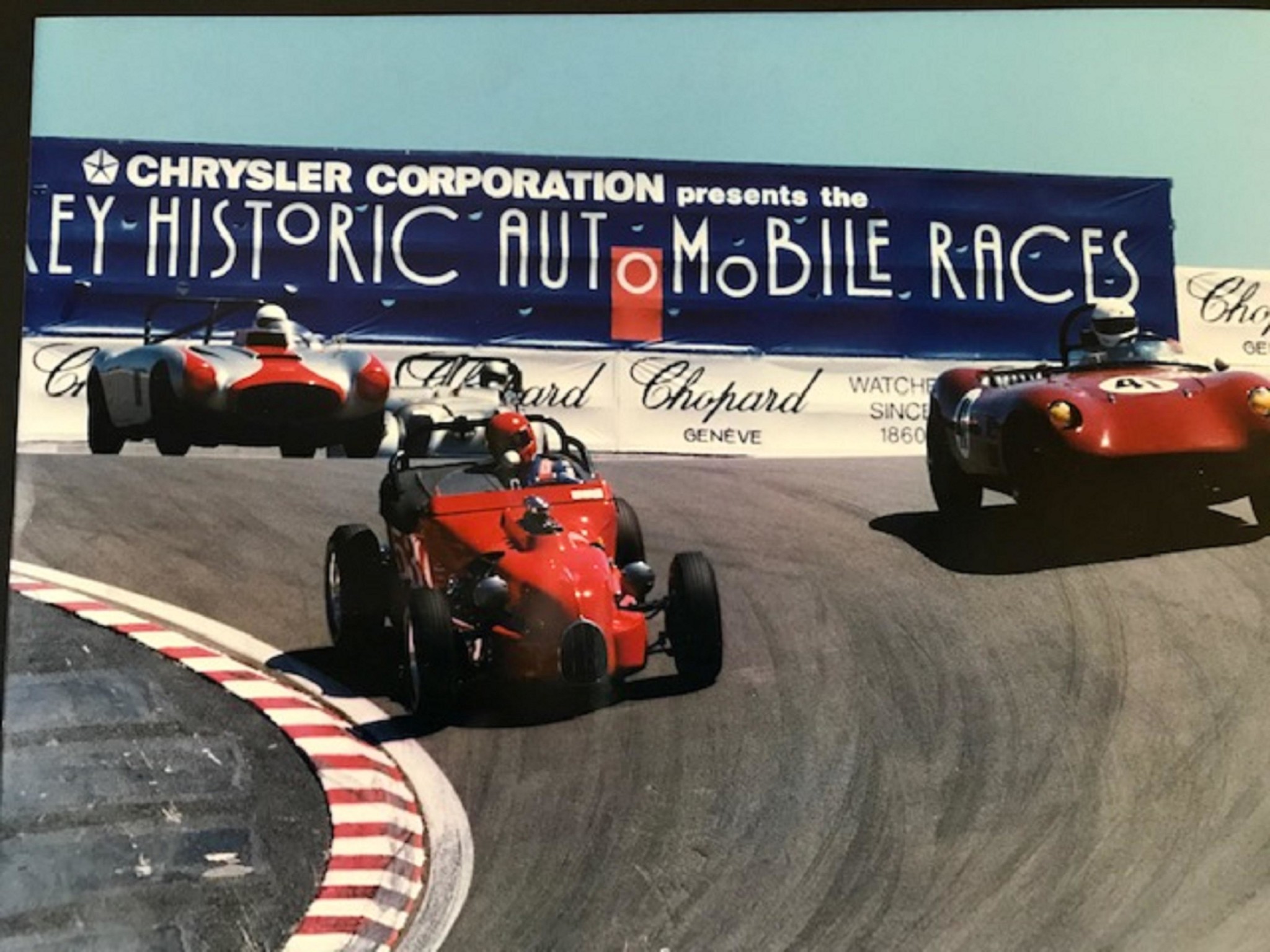 As refurbished the car features a tubular 4130 steel frame based on a 1939 ERA design and is installed with a 1953 vintage Dodge 270 cu. in. Hemi V8 mated to a three speed manual gearbox from a 1939 Ford. That Dodge V8 was originally fitted with a custom supercharger but after a 1954 failure of the engine it was completely re-built with a new block, 10.1:1 pistons, an Offenhauser intake manifold with triple carburetors, Chrysler Marine rocker arms and a Chet Herbert 30/30 camshaft with roller lifters. The exhaust is through a four into one exhaust header while the engine gets its starting power from a Chrysler forklift starter.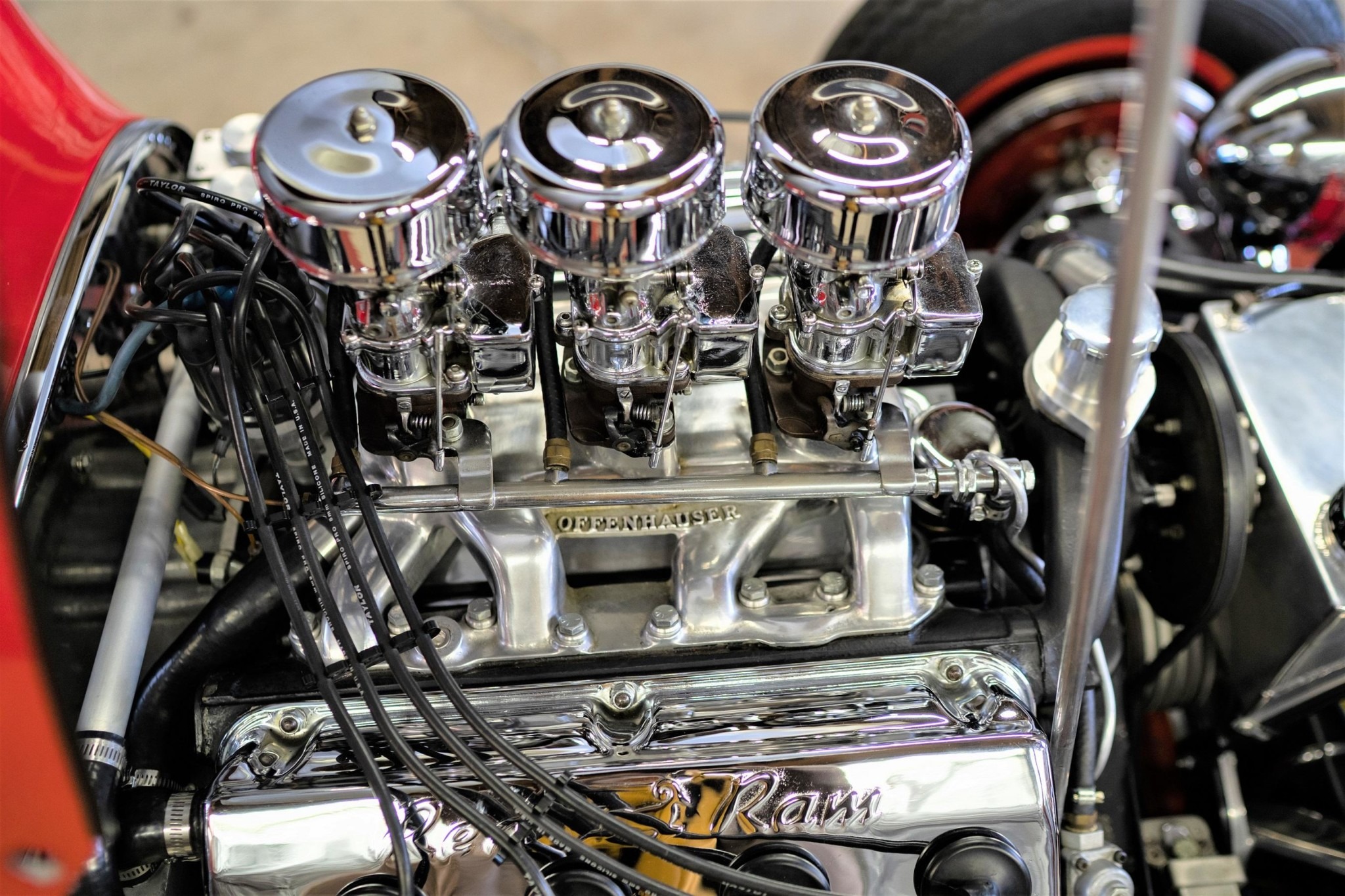 To help the Hemi V8 keep cool a custom aluminum radiator was made while the car's electrics benefit from a modern alternator. The final drive is a Halibrand differential with a final drive ratio of 3.78:1. Included with the car is a set of quick-change gears which allow final drive gearing from 1.90:1 to 5.10:1.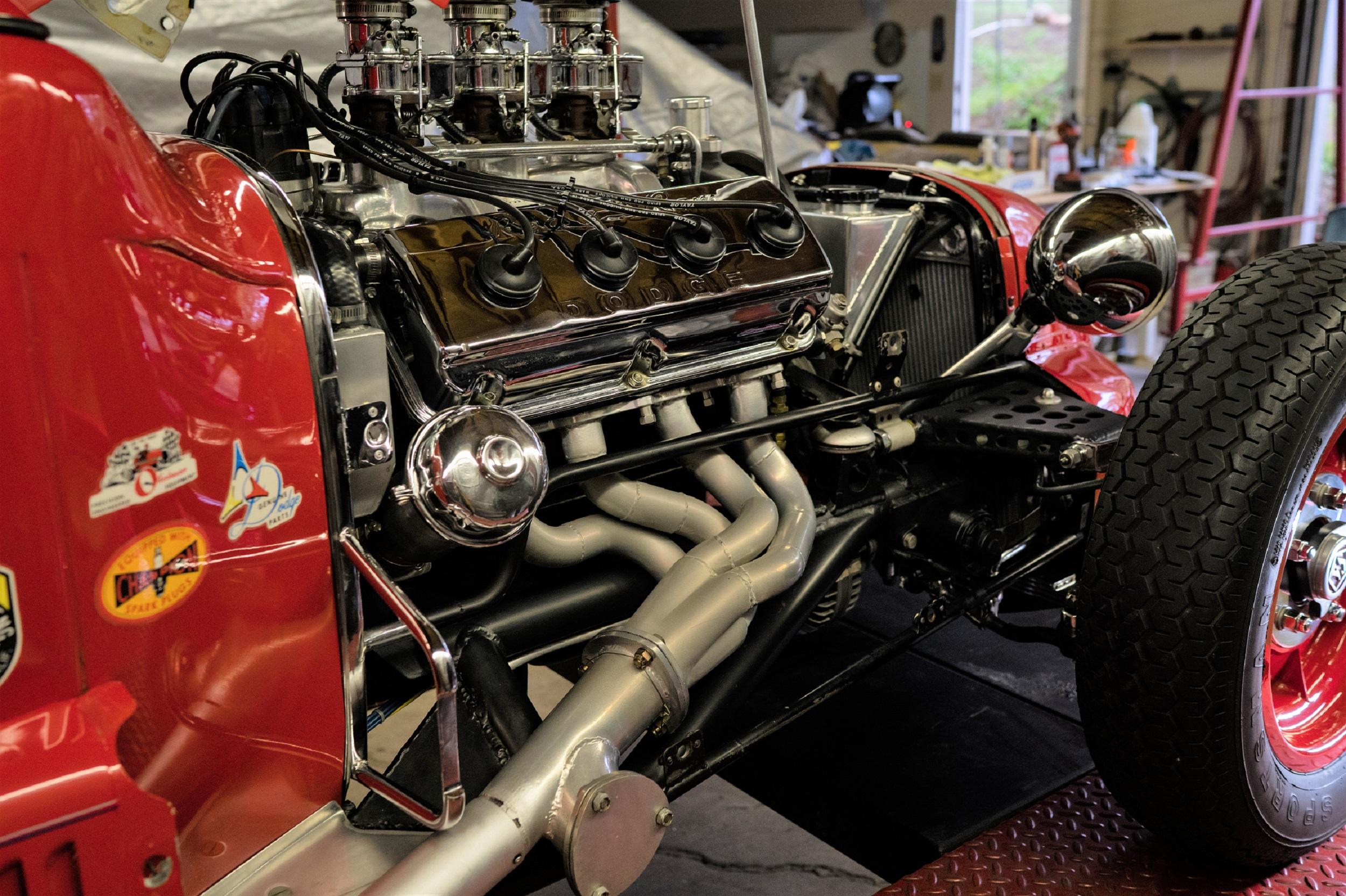 The interior of the car is pure businesslike race-car with an aura of Spartan functionality to suit those of us who like to see the top of the gearbox and back of the clutch housing. Everything needed is ergonomically located including the fire extinguisher which is securely mounted yet in easy reach.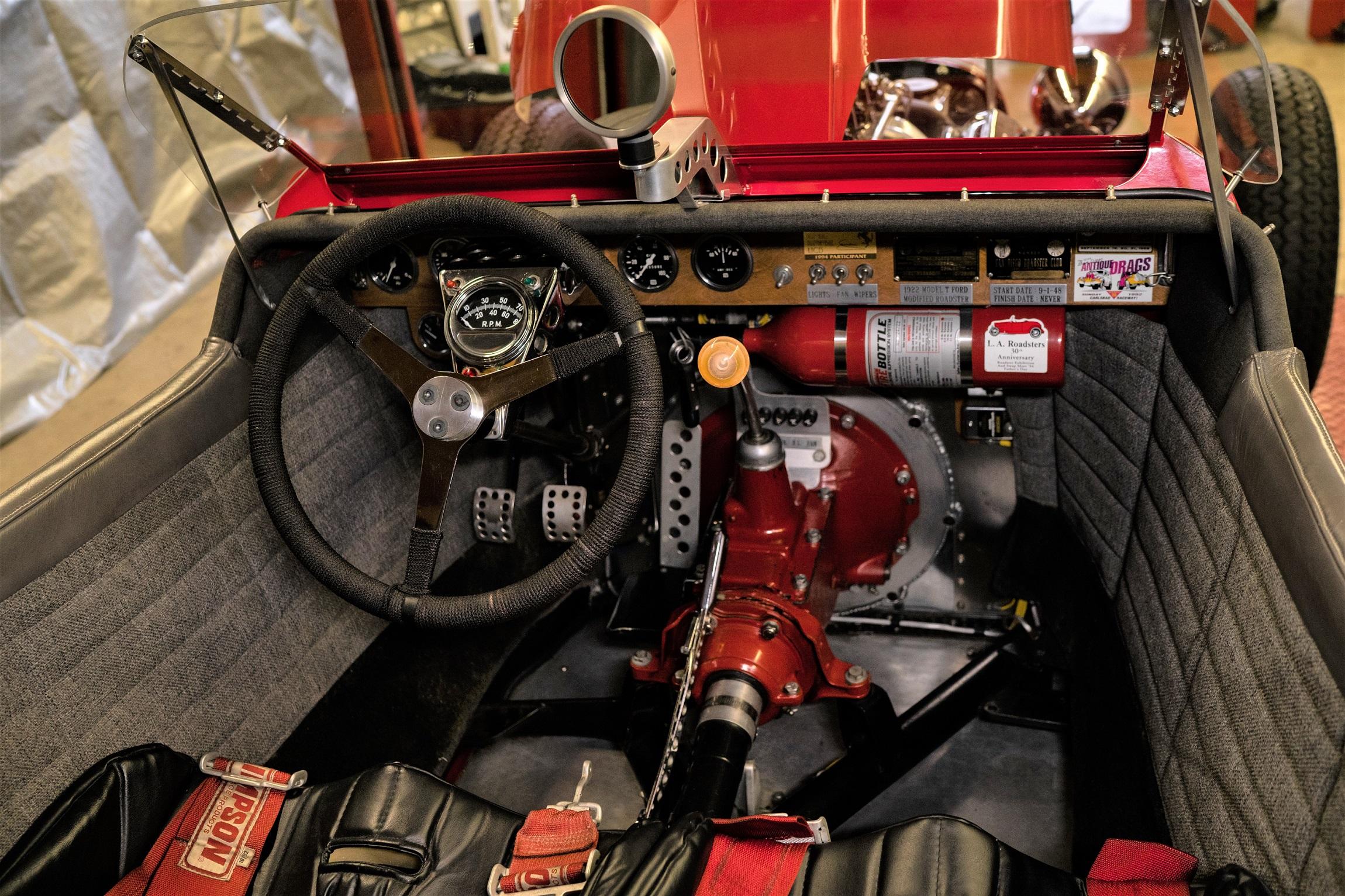 This hot rod wears Halibrand 15″ magnesium wheels shod with Mickey Thompson bias ply tires. The brakes are drums but these are high tech 11″x3″ carbon/kevlar-lined drums all around with machined aluminum cooling fins, ventilated backing plates, and scoops for the front.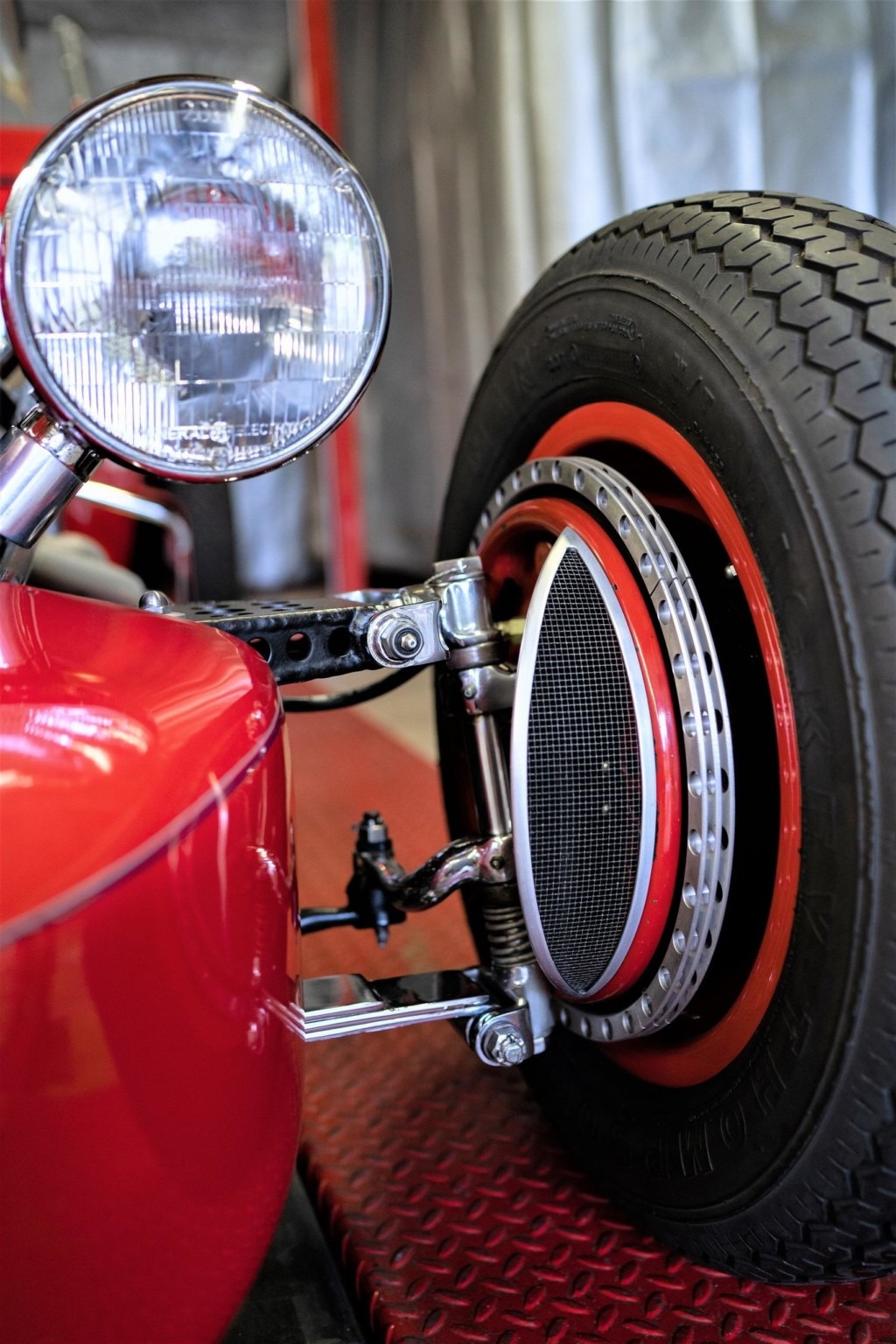 To sum up this is a car built purely for the enjoyment of driving, and its a car that can be guaranteed to provide its owner with just as much fun in the workshop as it provides on the track.
It is up for sale by Bring A Trailer auctions at time of writing with the on-line auction scheduled to end Friday, January 31, 2020, at 8:15am.
You will find the sale page for this car if you click here.
At time of publication the current bid on this delightful car was USD$20,000 so it looks to be a very affordable fun car.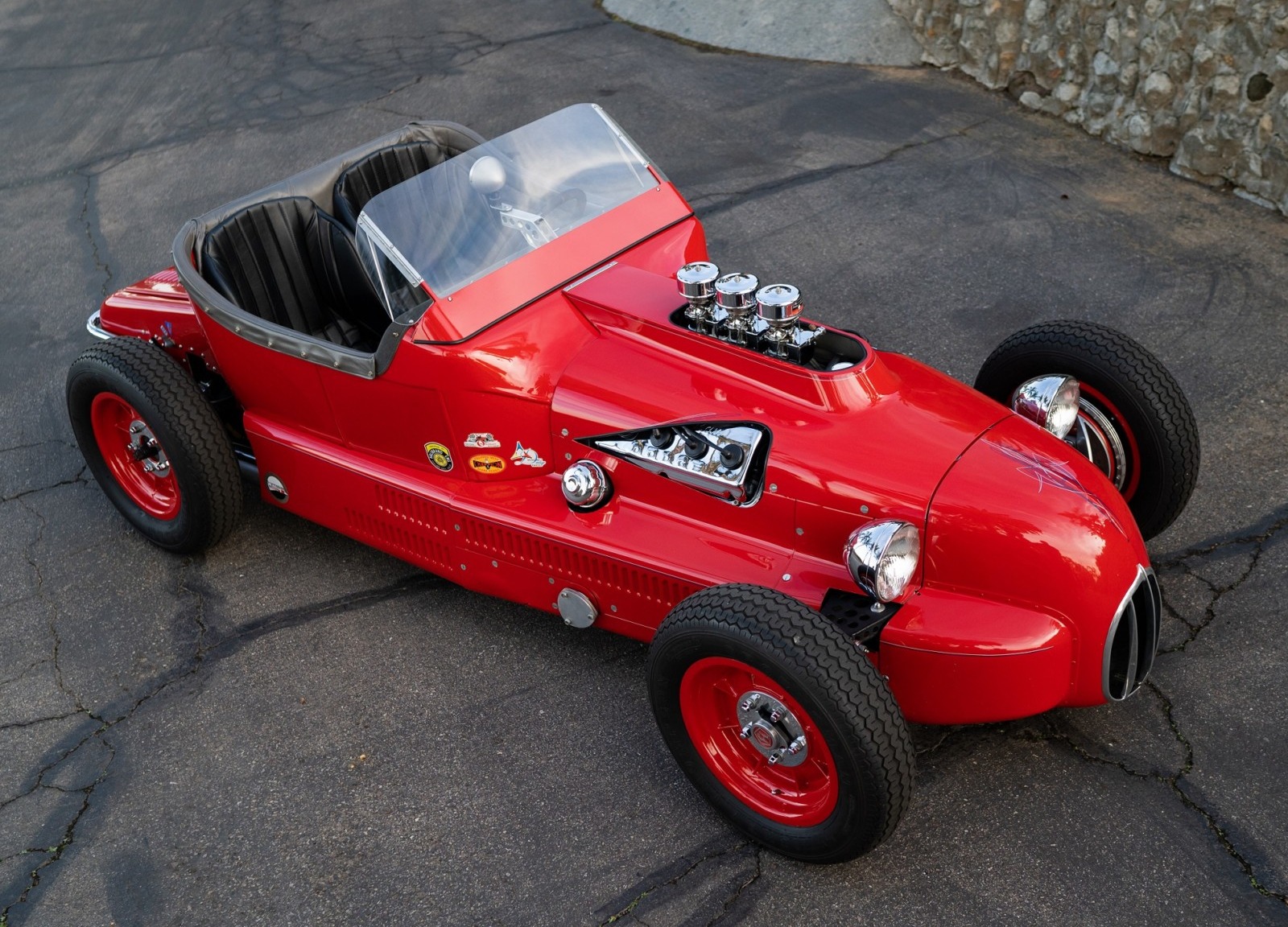 Picture credits: All pictures courtesy the owner and Bring A Trailer.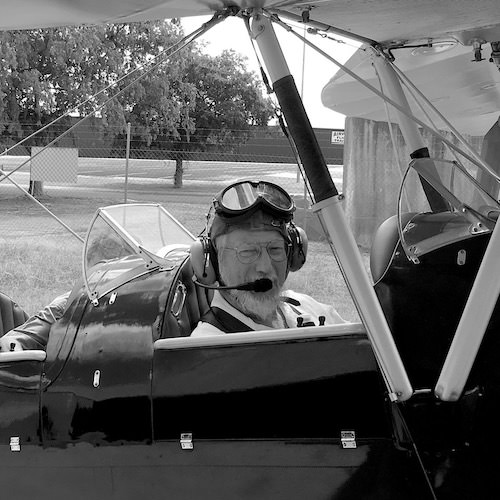 Jon Branch is the founder and senior editor of Revivaler and has written a significant number of articles for various publications including official Buying Guides for eBay, classic car articles for Hagerty, magazine articles for both the Australian Shooters Journal and the Australian Shooter, and he's a long time contributor to Silodrome.
Jon has done radio, television, magazine and newspaper interviews on various issues, and has traveled extensively, having lived in Britain, Australia, China and Hong Kong. His travels have taken him to Indonesia, Israel, Italy, Japan and a number of other countries. He has studied the Japanese sword arts and has a long history of involvement in the shooting sports, which has included authoring submissions to government on various firearms related issues and assisting in the design and establishment of shooting ranges.