Mickey Thompson was born in the "Roaring Twenties" and developed a passion for speed early on. Working as a "pressman" for the Los Angles Times he accumulated enough money to get into drag racing and is known as the first to create the "slingshot" dragster in 1954 by moving the driver's seat behind the rear axle to put more weight on the rear tires to improve grip. It was in that car which he called the "Panorama City Special" that he finished up setting a speed of 151.26 mph (243.43 km/h), the sort of competition speed that re-defined what a drag car could be expected to accomplish.
Not content with that accomplishment Mickey got together with Fritz Voight in 1958 to create a twin engine dragster which proved to be almost twice as fast doing 294.117 mph (473.335 km/h). But knocking on the door of 300 mph was still not fast enough and so Mickey went for a "double or nothing" and built a four engine speed record car using modified Pontiac V8 engines and took it to the Bonneville Salt Flats to see just how fast it could be made to go. That car he called "Challenger 1" and it had its four engines mounted between the front and rear axles while the driver sat behind the rear axle line "slingshot dragster" style.
This video from "King Rose Archives" lets us travel back in time to see and hear the Challenger 1 in action.
Mickey achieved a one way speed of 406.60 mph with Challenger 1 becoming the first American to break the 400 mph barrier and at the same time he exceeded British driver John Cobb's one way speed of 402 mph. Sadly for Mickey however a one way run does not a world speed record make and his four engined salt flats bullet broke down on his return trip preventing him from achieving his main aim.
Rather than return to Bonneville with Challenger 1 and try again Mickey Thompson and the team at Kar Kraft went back to the drawing board to create a new car, one that they believed would be superior to Challenger 1, a car that would be capable of breaking the speed record for a piston engine car convincingly. It took until 1968 to design and build the car and Challenger 2 was distinctly different to its Challenger 1 forebear.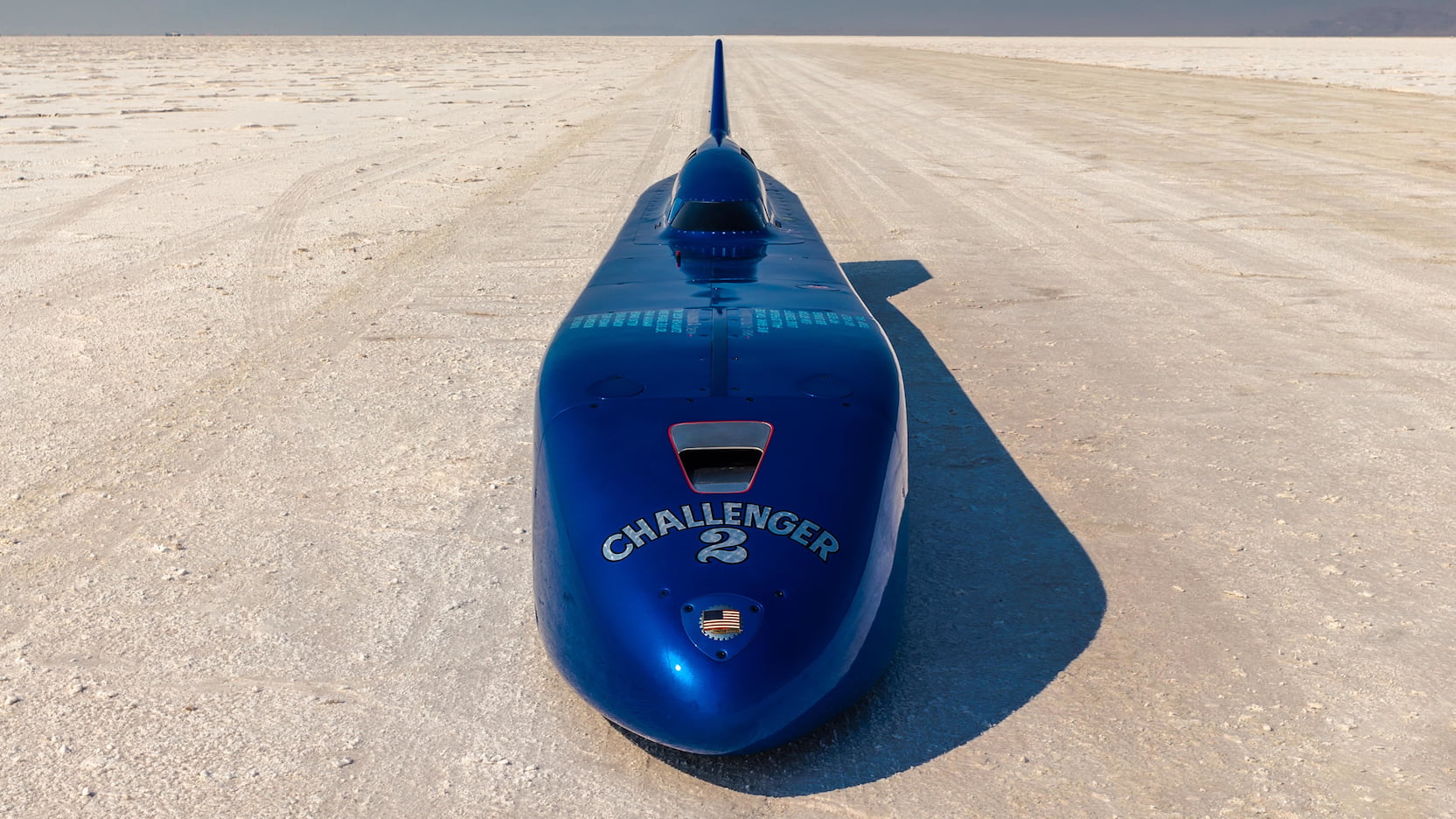 Challenger 2's chassis was created by Indy Car constructor Quin Epperly who did the initial work on chassis construction and then handed the project over to the MT Advanced Engineering team. The aluminum bodywork was made by Tom Jobe, Nye Frank and Louie Teckenoff. This car was a very different concept by comparison with its four engined predecessor. The driver sat in the middle of the car with an engine in front and one behind him. The car was made narrow so as to reduce frontal area as much as possible so it resembled an aircraft without wings and of course the car was shaped so the air pressure would ensure it stayed firmly on the ground so the tires could send all their power to the salt flats and Mickey Thompson would be able to steer the slender blue salt flat missile.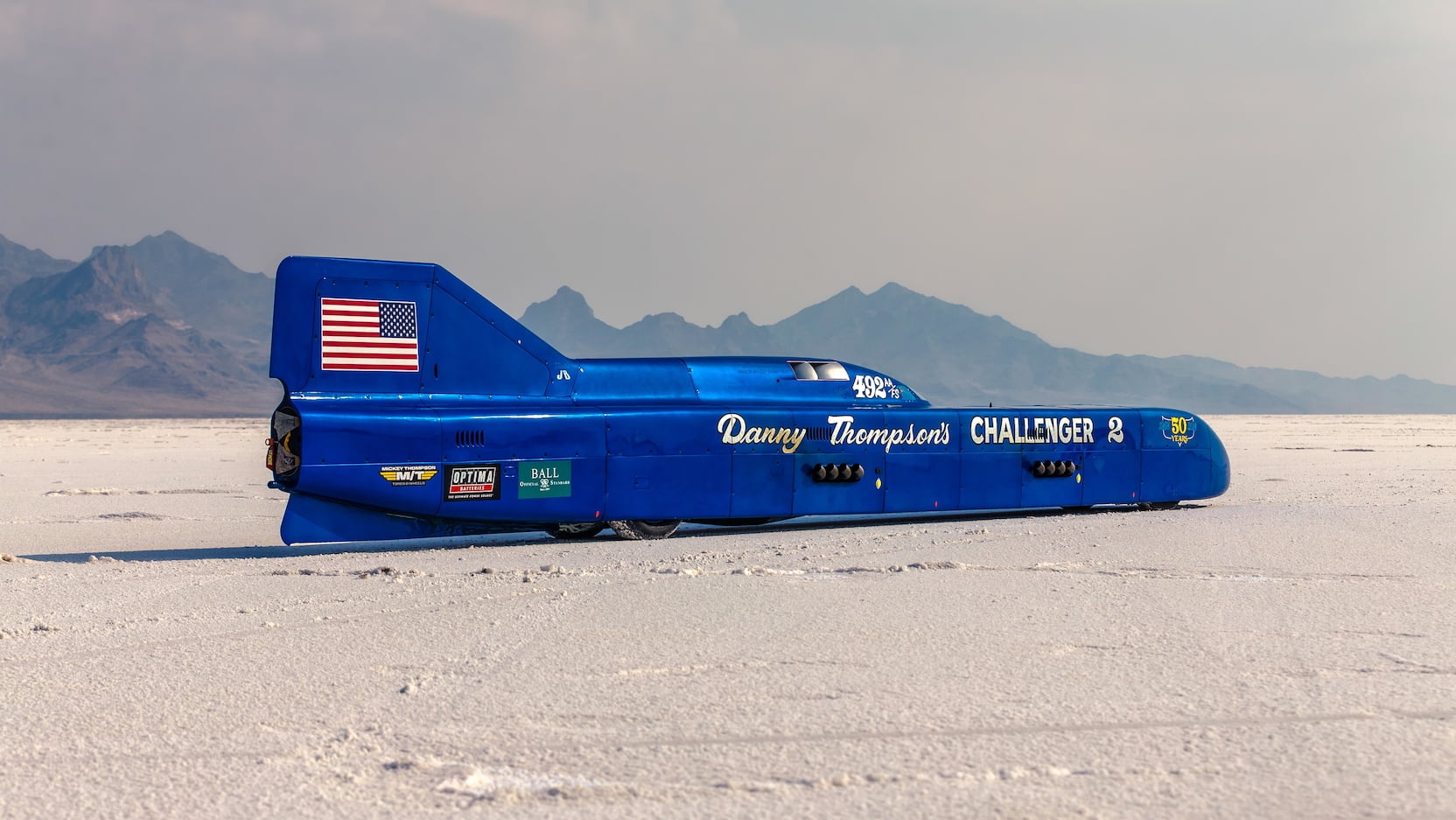 Ford were involved as sponsors and the team headed off to Bonneville in 1968 to have a crack at record breaking. The first test runs got up to 365 mph and the car was progressively worked up to speeds over 400 mph but then, as the British so often have to say when they are trying to play cricket, "rain stopped play". The rain may not have come down in the way it did for Noah but it came down in sufficient abundance to flood the salt lake and render world speed record setting impossible.
Thus it was that Mickey Thompson and his team had to abandon their world record attempt and return home. Subsequent to that Ford decided not to continue sponsoring the project and the car was left in a workshop gathering dust while Mickey went on to other things.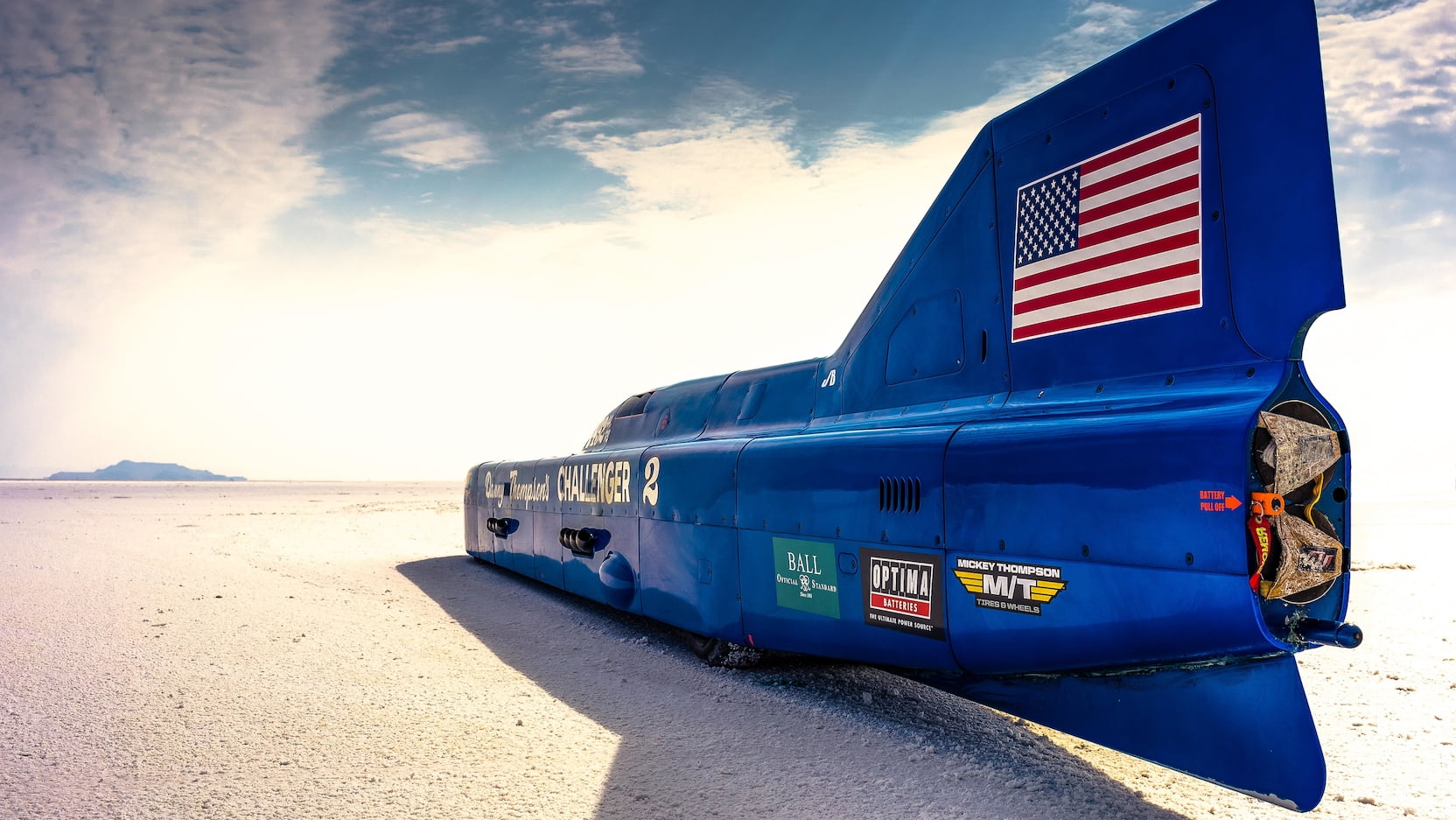 Life is unpredictable, and sometimes tragedy strikes when it is least expected. In 1988 Mickey Thompson and his wife were gunned down in the driveway of their home leaving their son Danny orphaned. Danny took over the management of the family business, the "Mickey Thompson Entertainment Group" until it went bankrupt in 1996. Undeterred he pursued his own motorsport ambitions, one of which was to take his father's Challenger 2 and set a world land speed record with it.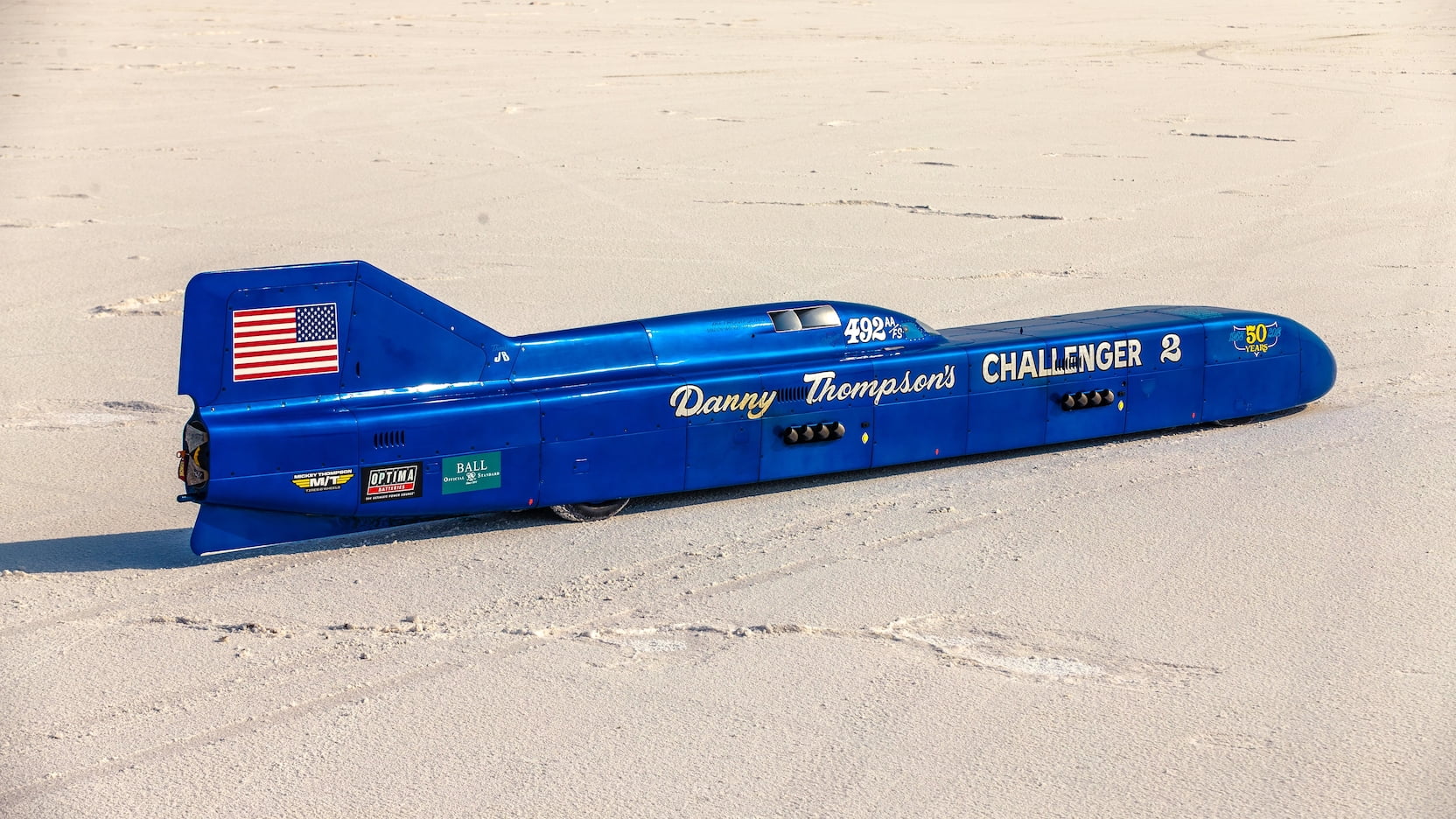 On the 50th anniversary of his father's 1968 record runs Danny Thompson moved Challenger 2 to his Huntington Beach, California workshop to get into the re-commissioning of the car ready for Danny to make a speed record attempt of his own. Although the chassis and body panels were kept original there were a host of under the skin upgrades that Danny undertook to make Challenger 2 an even faster car than it had been back in 1968.
The original twin Ford 427 SOHC V8 engines were removed and replaced with twin Brad Anderson 500 CI dry-block, A-fuel-type Hemi V-8 engines, each driving one set of wheels. These engines were set up to drink a fuel diet of 87% nitromethane and 13% methanol funneled in through Accufab throttle bodies. This brought the power output up from the original impressive 1,800hp to a quite eye and ear popping 5,000hp.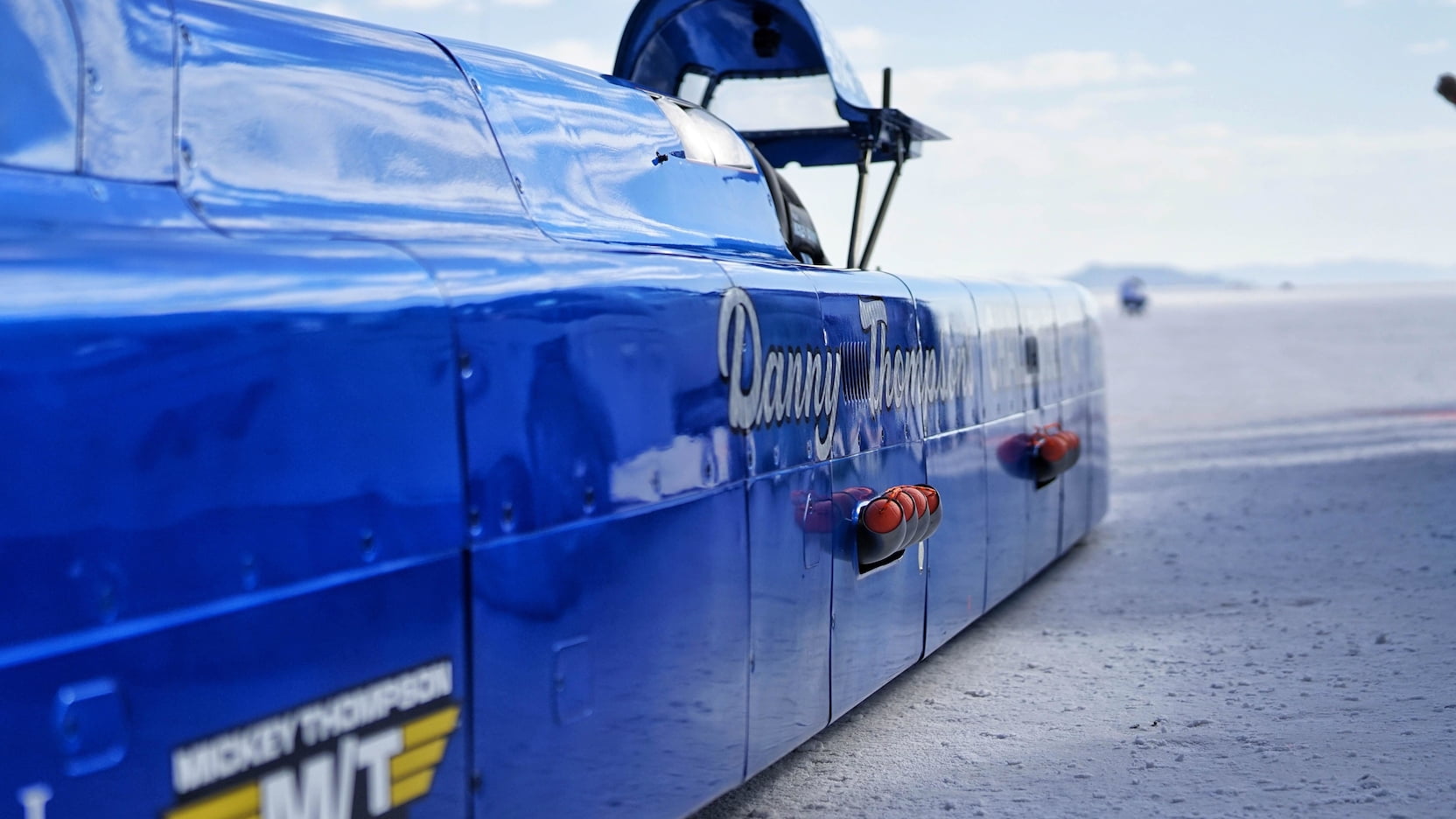 These engines drove their wheels via twin 3-speed gear boxes connected the engines through two Top Fuel triple-disk clutches, two B&J Big Boy 3-speed transmissions, two Hadley Box belt-drive engine connectors and two specially manufactured extreme heavy-duty magnesium quick-change differentials. To bring the 5,800lb machine to a stop the car was fitted with carbon-ceramic disc brakes on each of the four wheels and two 400 MPH-rated parachutes with 4-foot blossoms to help the brakes wash off speed when needed.
Danny took the newly re-commissioned car to Bonneville in August, 2018, and on August 12, 2018 drove it at 448.757 mph to set a new SCTA AA/Fuel Streamliner record.
Having accomplished what he set out to do in memory of his father Danny Thompson is now offering his historic Challenger 2 for sale via Mecum Auctions.
The car is to be sold at the Kissamee 2020 sale to be held over January 2nd – 12th, 2020.
You can find the sale page with more details about this car if you click here.
If you are looking to add one of America's great historic cars to your collection, or if you are considering a speed record attempt of your own, then this might just be the set of wheels you will want.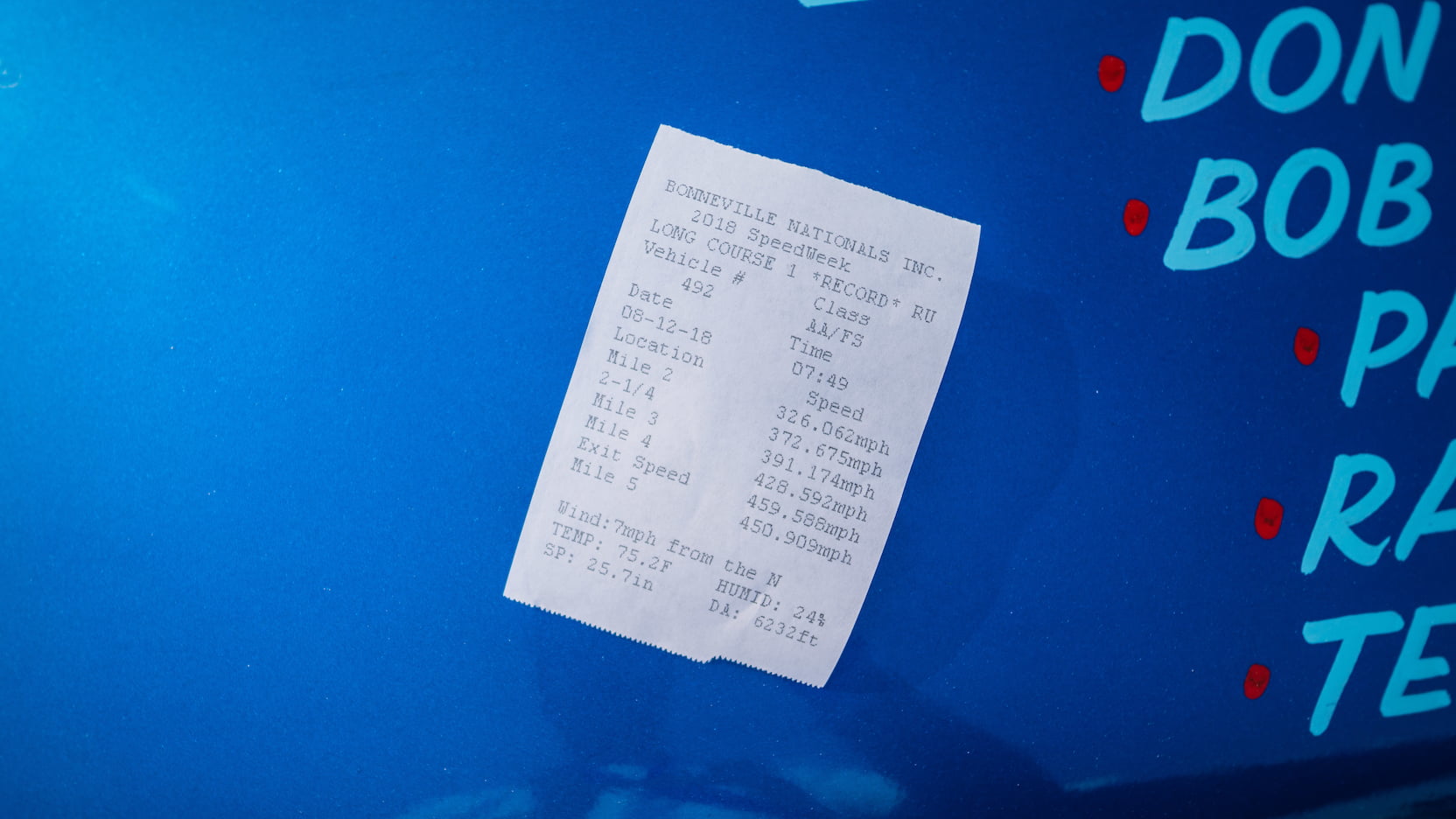 Picture and Video Credits: Pictures and video of the Danny Thompson Challenger 2 courtesy Mecum Auctions.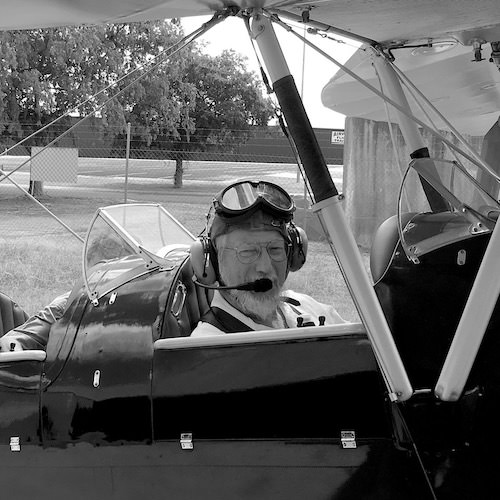 Jon Branch is the founder and senior editor of Revivaler and has written a significant number of articles for various publications including official Buying Guides for eBay, classic car articles for Hagerty, magazine articles for both the Australian Shooters Journal and the Australian Shooter, and he's a long time contributor to Silodrome.
Jon has done radio, television, magazine and newspaper interviews on various issues, and has traveled extensively, having lived in Britain, Australia, China and Hong Kong. His travels have taken him to Indonesia, Israel, Italy, Japan and a number of other countries. He has studied the Japanese sword arts and has a long history of involvement in the shooting sports, which has included authoring submissions to government on various firearms related issues and assisting in the design and establishment of shooting ranges.