Although we tend to associate twin cam engines with double valves (i.e. four valves per cylinder) with the late twentieth century and the present day in fact this level of sophistication dates all the way back to the time prior to the outbreak of the First World War. American company, Stutz, were not the only ones who built engines of this sophistication but they were certainly one of the most successful car makers to use this sophisticated engineering.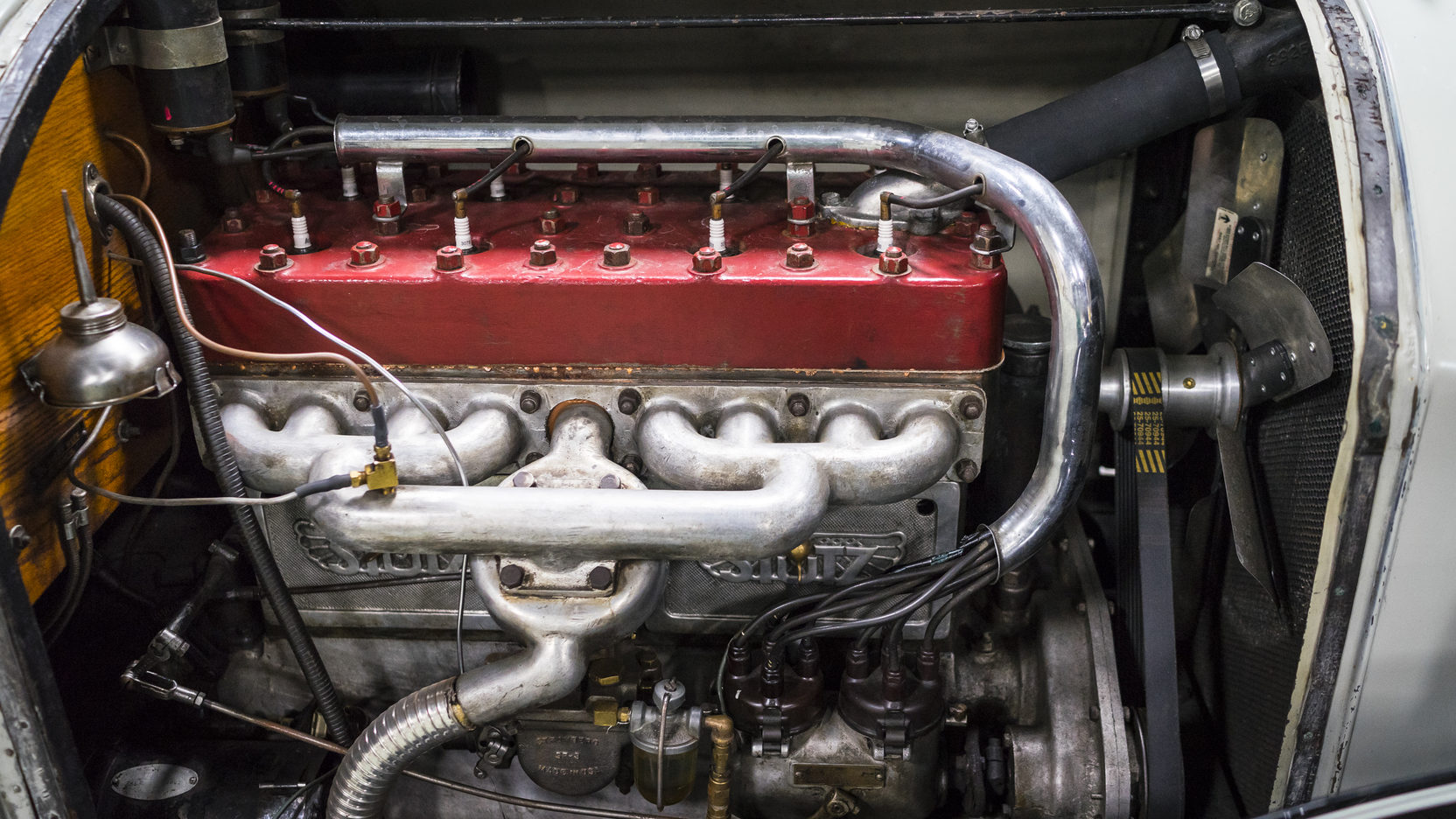 The Stutz double valve, double ignition F head four cylinder engine first made its debut in 1917, as the United States entered the "War to End All Wars" as the First World War was called back then. The engine was a 360 cu. in. (5.9 liter) 16-valve in-line four cylinder that produced 88hp, more power than the Stutz six cylinder engine which produced 70hp. To put the power of that four cylinder engine in perspective the straight eight Packard engine of the time produced 85hp and the Cadillac V8 80hp.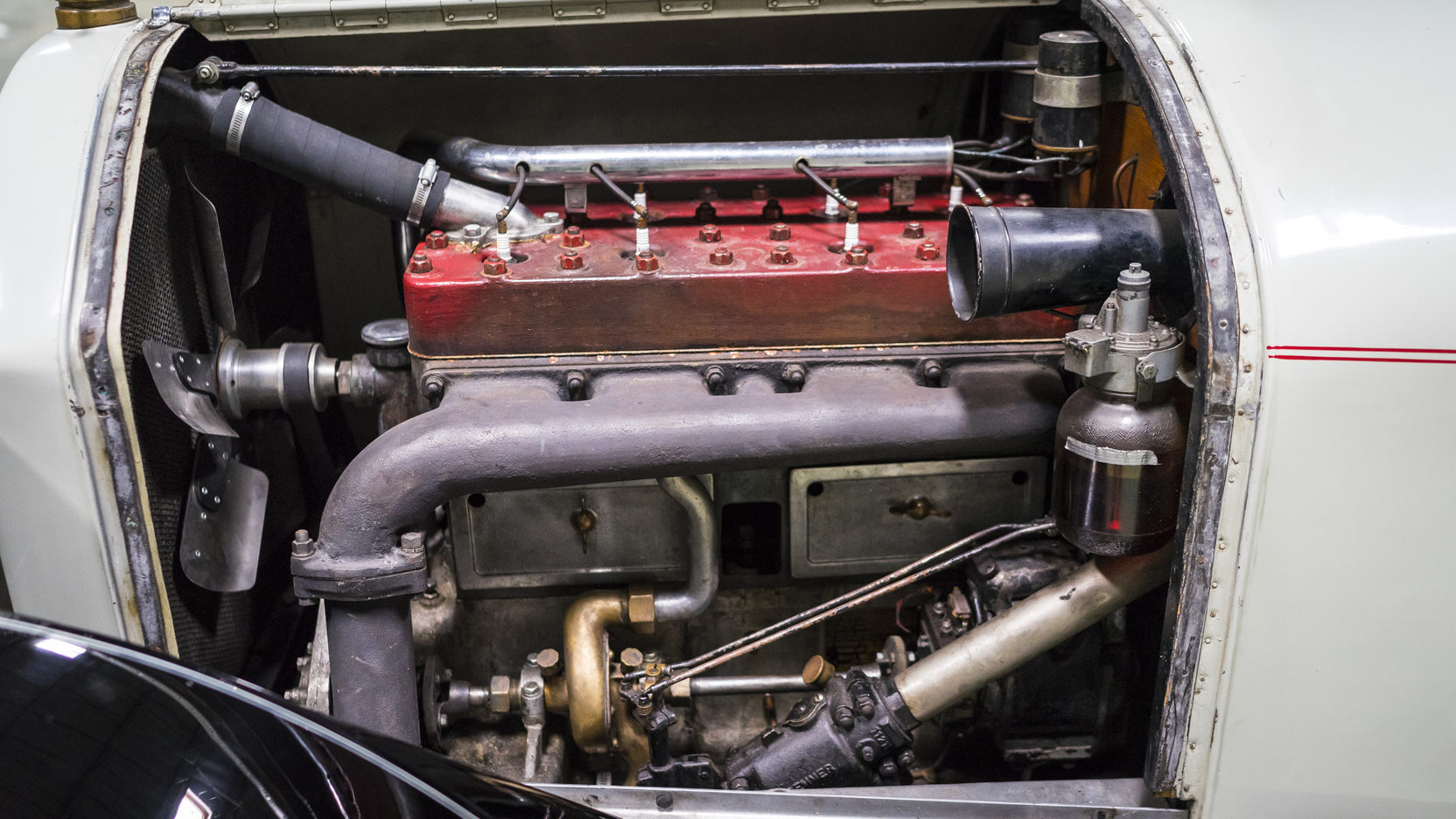 Stutz initially introduced this new engine in their legendary Stutz Bearcat model in 1917 and no doubt it was an absolute joy for the racoon skin coat and "bathtub gin" moneyed college guys. This was however not considered to be a car for the ladies as the clutch was very heavy and the brakes did not have servo assistance so they required a clod hopping size eleven boot to stop the car not a dainty size six. That being said there were some pretty intrepid ladies around in the twenties and no doubt there were those who gave the Stutz a try.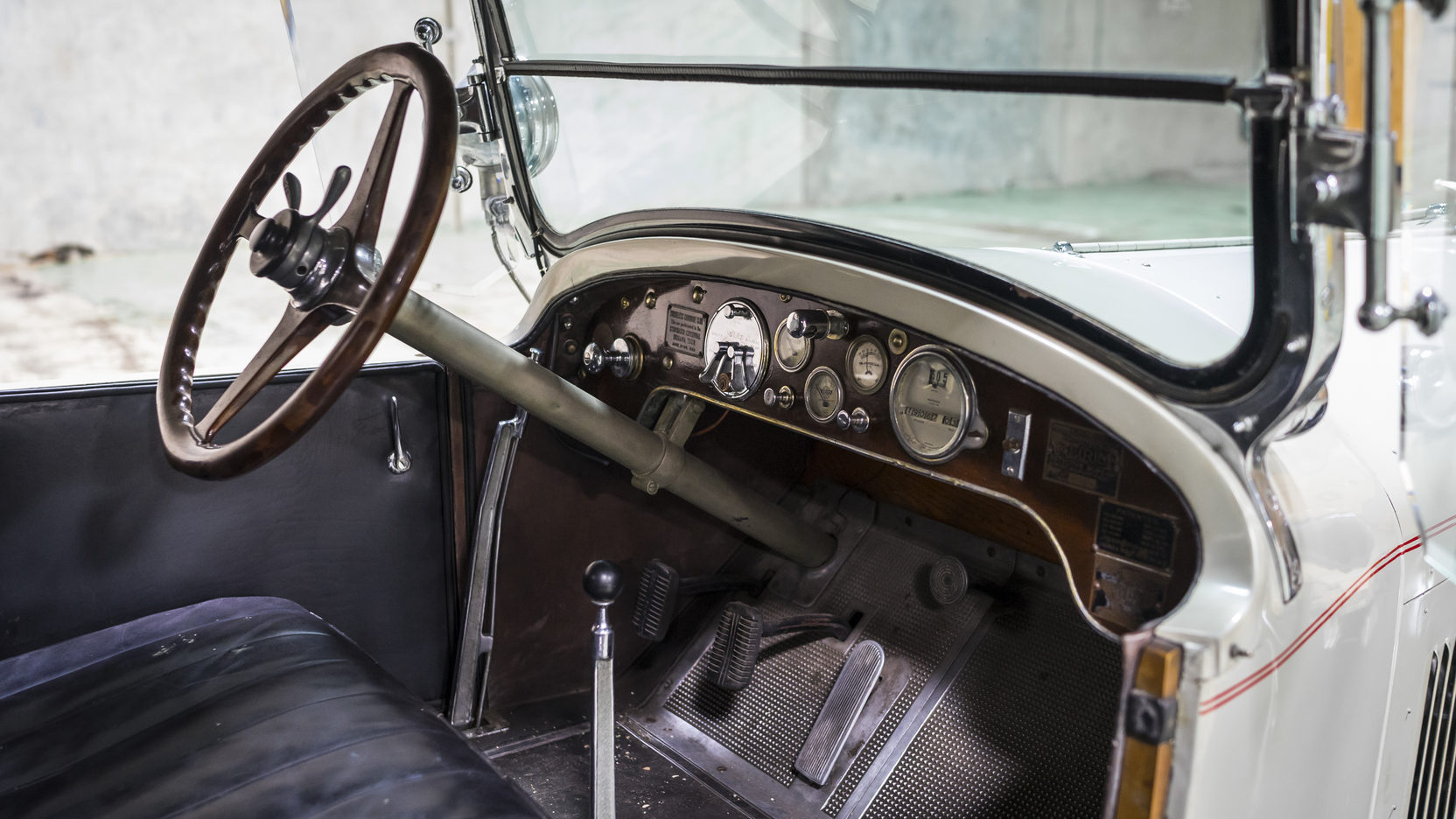 So although the Stutz had a reputation for being fast and powerful they were in a sense a bit of a "muscle car", because you would need to use your muscles to drive one.
The Stutz Bearcat was the short wheelbase (120″) sports car but it was not the only model Stutz produced. By the early twenties Stutz introduced a new model called the Stutz Speedway fitted with the same sophisticated 360 cu. in. double valve, double ignition F head four cylinder engine as the Bearcat but built on a longer 130″ chassis.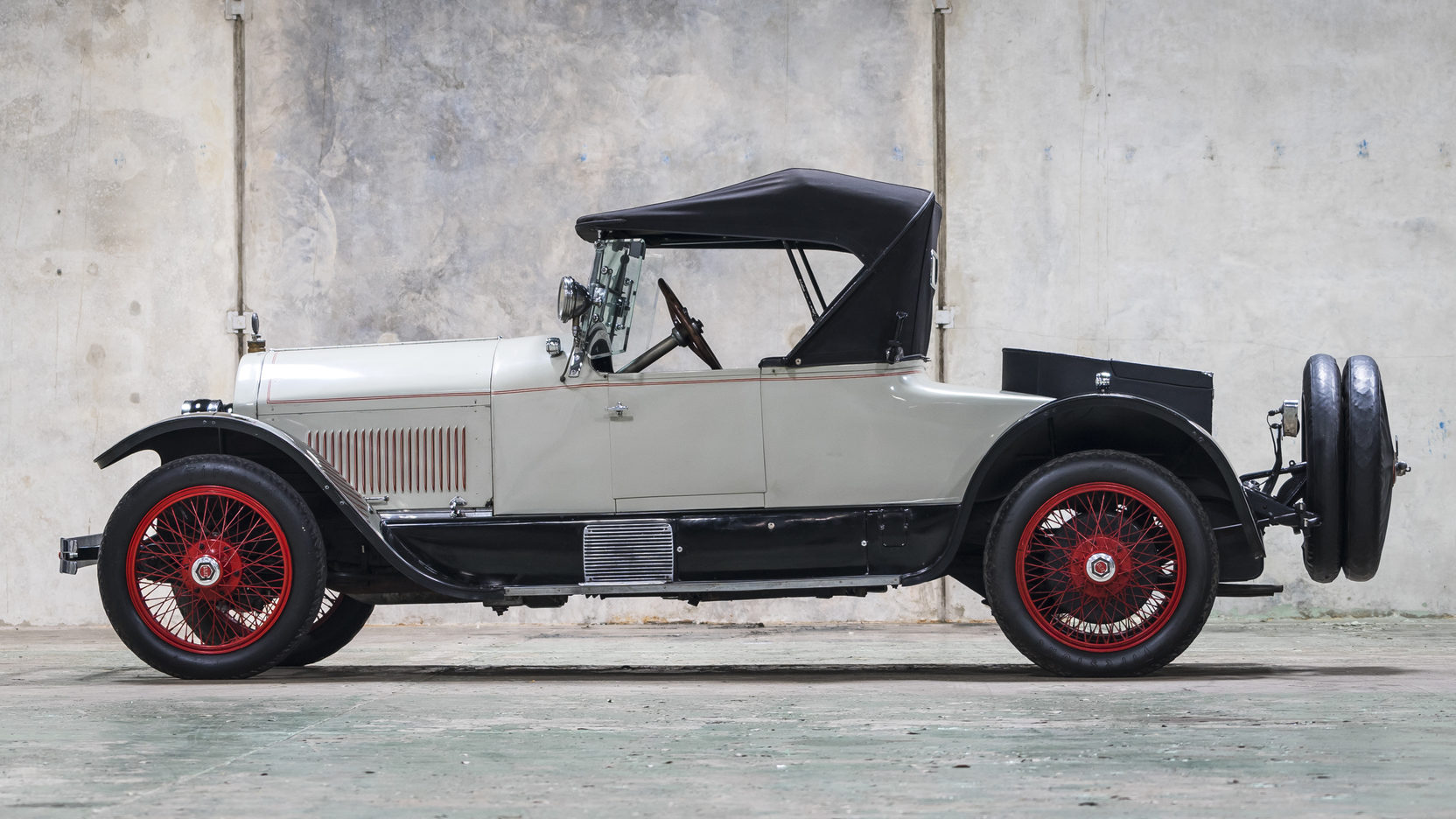 The Stutz Speedway was designed to be an upmarket luxury touring car with the Bearcat sports engine and three speed transaxle but with more room for luggage and the necessities of life when traveling. The Speedway made its appearance in 1922 and was made as an alternative model to the Bearcat which ended production in 1925. It was during this time in 1923 that Stutz ownership changed and the new management brought in a man named Frederick Ewan Moskowics who re-focused the company onto producing luxury "safety cars". This led to Stutz creating their legendary DV32 eight cylinder engine and heading over to Le Mans in 1928 where they managed a creditable second place against the British Bentleys.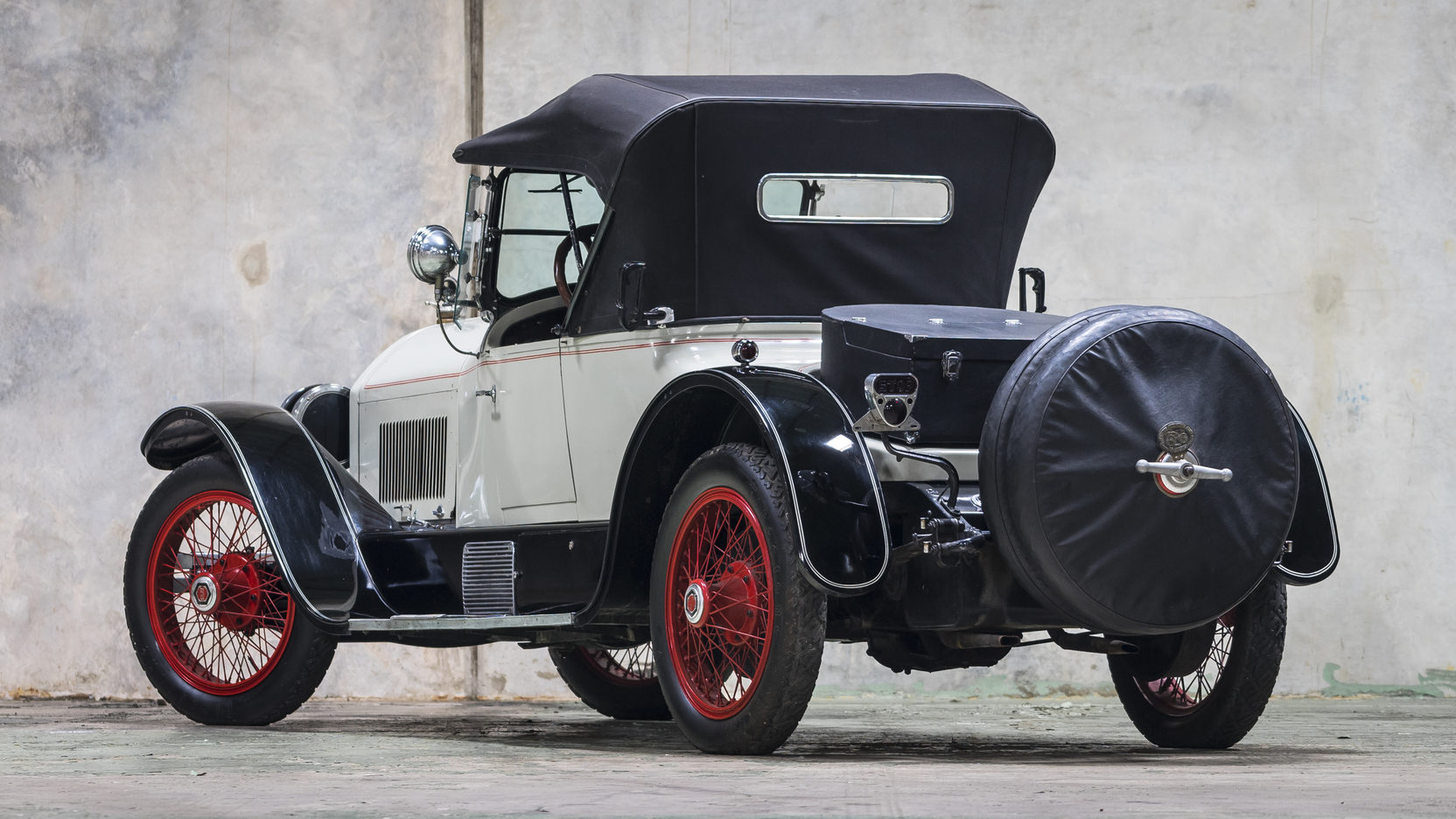 Stutz successfully competed at Le Mans in 1929 also managing a creditable fifth place with their supercharged DV32 straight eight enabling them to give the Bentley Boys a run for their money. Sadly 1929 was also the year of the Wall Street Crash that would lead to Stutz ceasing car production in 1935.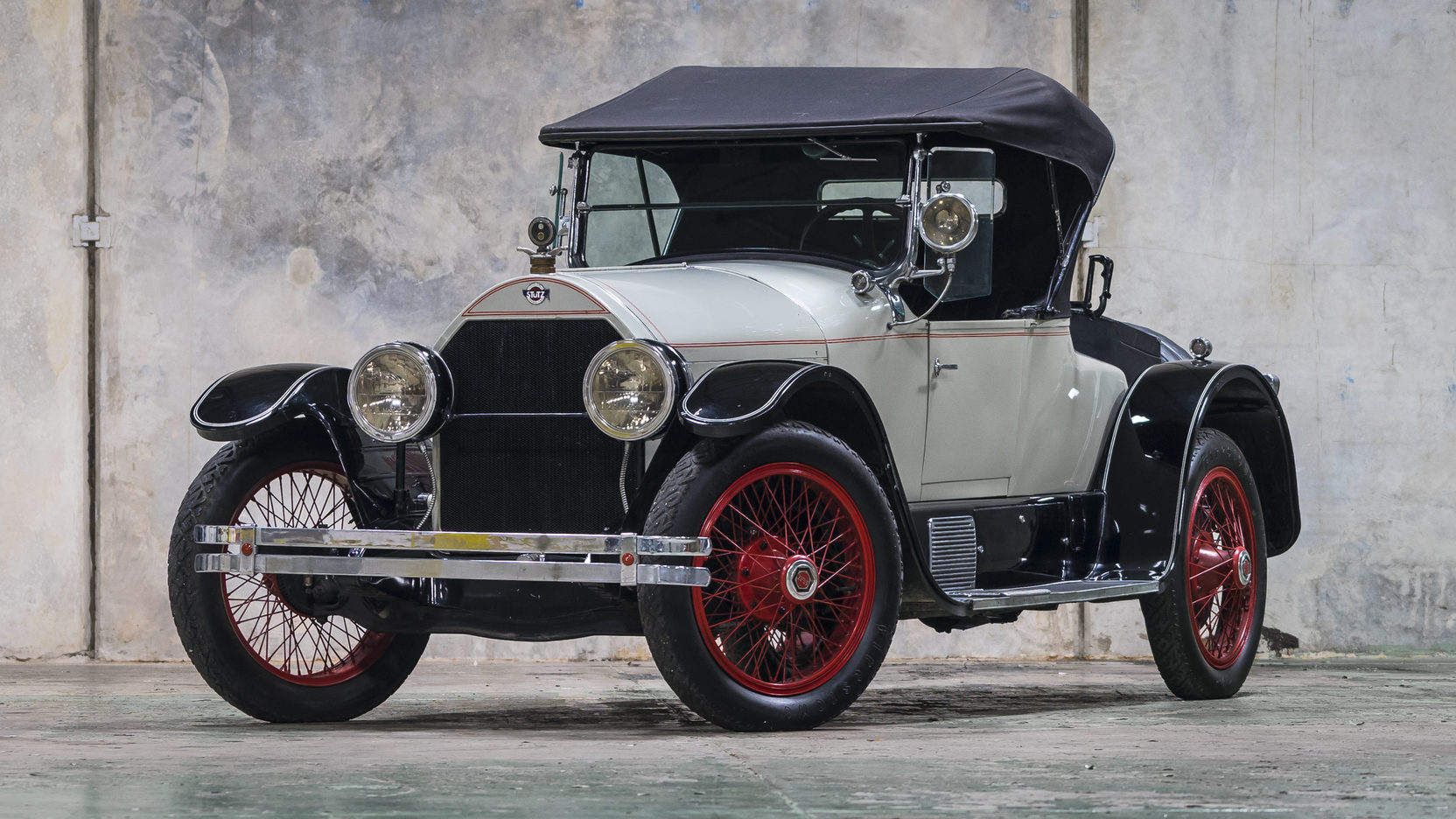 The gray 1922 Stutz Speedway Four Roadster in our pictures was restored in the 1950's and is coming up for sale by Mecum Auctions at their Houston 2017 auction to be held over April 6th-8th, 2017. This car was a part of the Laquay Automobile Collection.
You will find the sale page for this car if you click here.
This looks to be an excellent and drivable twenties Stutz. The car wears a 1952 Studebaker Centennial Tour badge.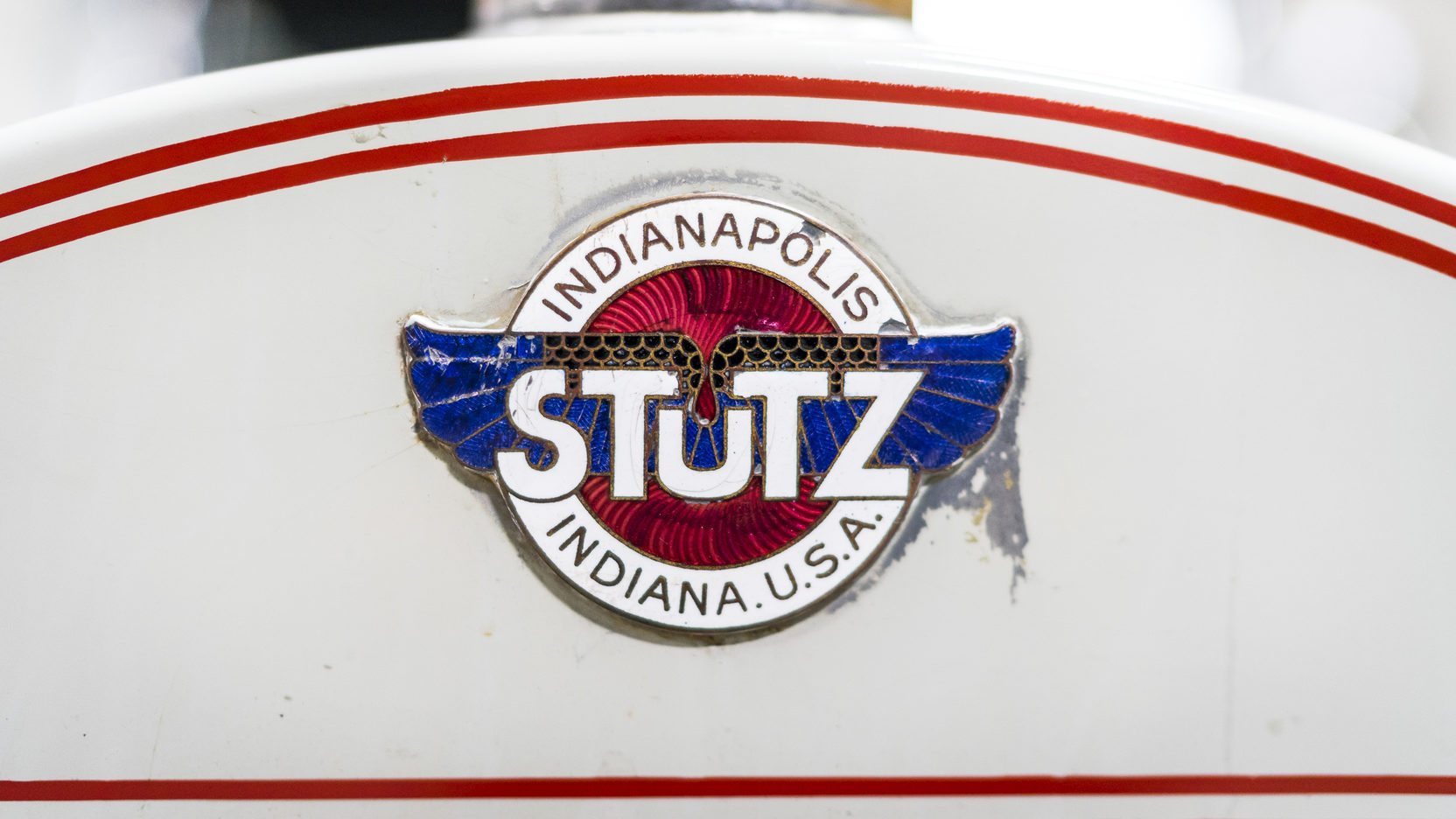 (All pictures courtesy Mecum Auctions).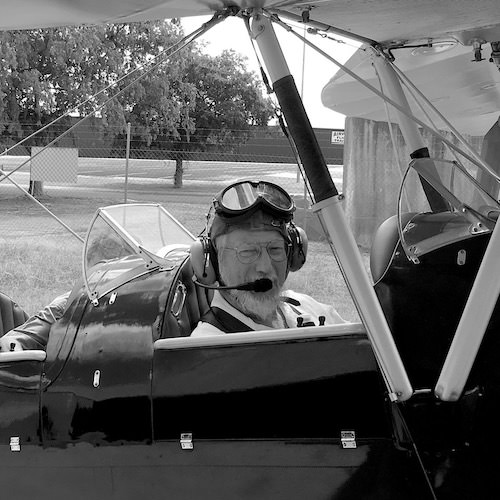 Jon Branch is the founder and senior editor of Revivaler and has written a significant number of articles for various publications including official Buying Guides for eBay, classic car articles for Hagerty, magazine articles for both the Australian Shooters Journal and the Australian Shooter, and he's a long time contributor to Silodrome.
Jon has done radio, television, magazine and newspaper interviews on various issues, and has traveled extensively, having lived in Britain, Australia, China and Hong Kong. His travels have taken him to Indonesia, Israel, Italy, Japan and a number of other countries. He has studied the Japanese sword arts and has a long history of involvement in the shooting sports, which has included authoring submissions to government on various firearms related issues and assisting in the design and establishment of shooting ranges.