Those who are aficionados of the BMW R Series motorcycles may not realize that the horizontally opposed Boxer engine of the R Series was first created when a BMW engineer named Max Fritz reverse engineered a British Douglas motorcycle that belonged to his works foreman Martin Stolle in 1919 just after the First World War. In fact the Douglas Boxer motorcycle engine even found its way into one of Willy Messerschmidt's aircraft designs; the Harth-Messerschmitt S 15 motor glider of 1915 had its 10hp Victoria engine replaced by a 15hp Douglas. So although the  BMW R Series survived into the 1960's whereas Douglas Motorcycle did not, yet the Douglas made its mark on the world and were ahead of the pack in those early developmental days up until the end of the Second World War.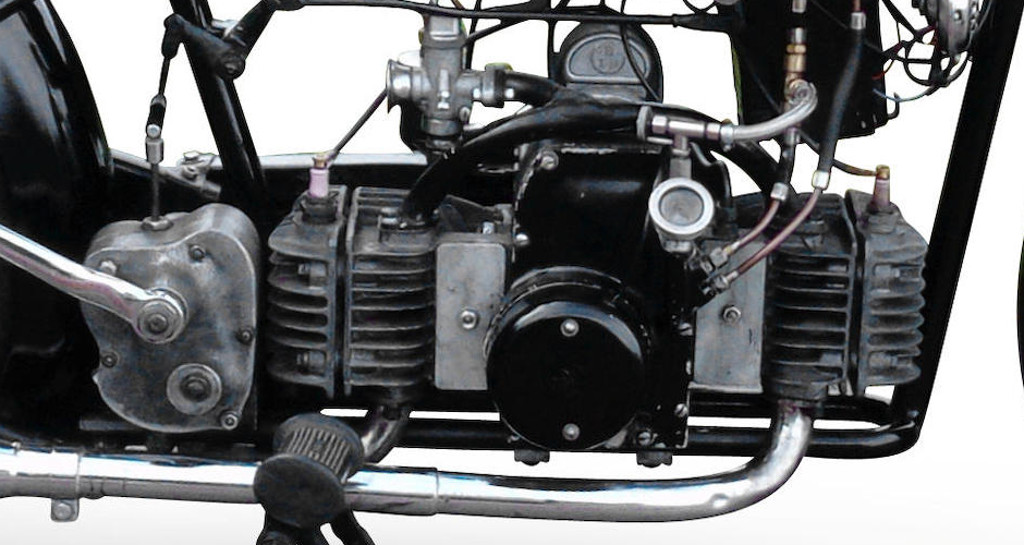 Whilst the early Douglas motorcycles had the engine mounted transversely later models were built with either transverse or longitudinally mounted engines depending on whether a shaft drive was used or a chain. The first of the Douglas built with a longitudinally (crankshaft line) mounted engine and shaft drive as we find in the BMW R Series was the Endeavor which was made from 1936-1938.

But that does not mean Douglas made an evolutionary shift from their old style of transversely mounted engine with belt or chain to the longitudinal boxer with a shaft drive, quite the reverse. Douglas made a plethora of motorcycle models in a wide range of capacities from 150cc-750cc with shaft drive or chain drive and were typically manufacturing engines with side valve and overhead valves all at the same time. The sheer complexity of the model range is very likely a reason why the company frequently found themselves in financial difficulty.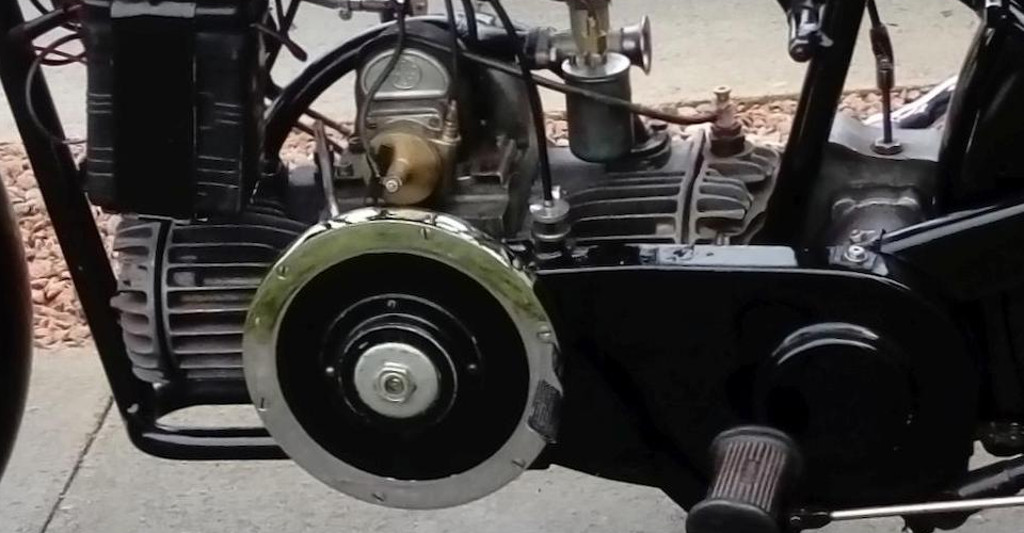 Douglas developed a significant following and were supplied to British royalty who very much enjoyed these unusual motorcycles that had developed a reputation for speed and reliability. Interestingly Harley-Davidson experimented with the Douglas style Boxer engine with their Model W Sport Twin that they made from 1919-1923.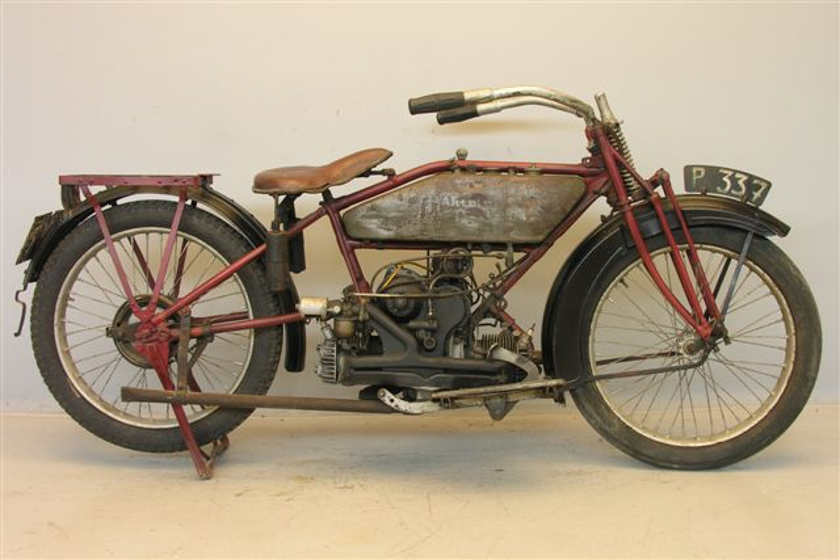 Although Douglas were highly creative and also very successful in motor sport, including many podium places at the Isle of Man TT, they were not so financially successful and were bought out in 1935 by the British Aircraft Company (B.A.C.). B.A.C. decided to use up the existing stockpile of Douglas parts by continuing to assemble motorcycles. This was done by another company, Pride & Clarke Ltd. of London. These motorcycles were given the name "Aero" for a while until B.A.C. realized that it was not a name that the loyal Douglas owners and buyers wanted so it was dropped. The 1937 Douglas 596cc Aero in our feature image at the head of this post is one of these.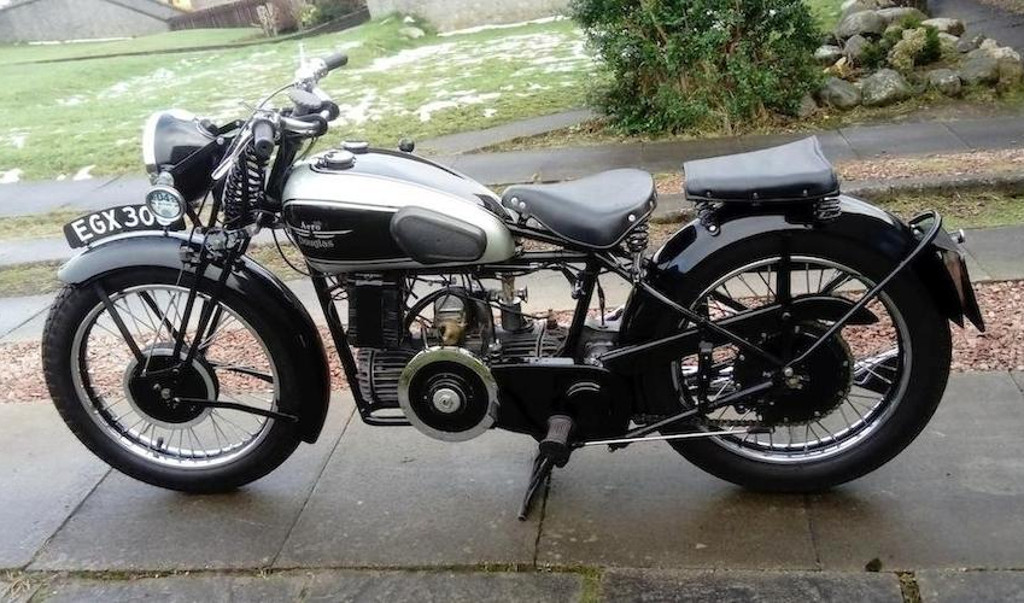 The Douglas preference for the transverse mounted engine makes sense when we realize that the layout keeps the engine weight as low as possible and does not create the twisting effect one gets on blipping the throttle on a V twin Moto-Guzzi for example. One of the reasons for the success of Douglas motorcycles in competition was their low center of gravity by comparison with their competitors.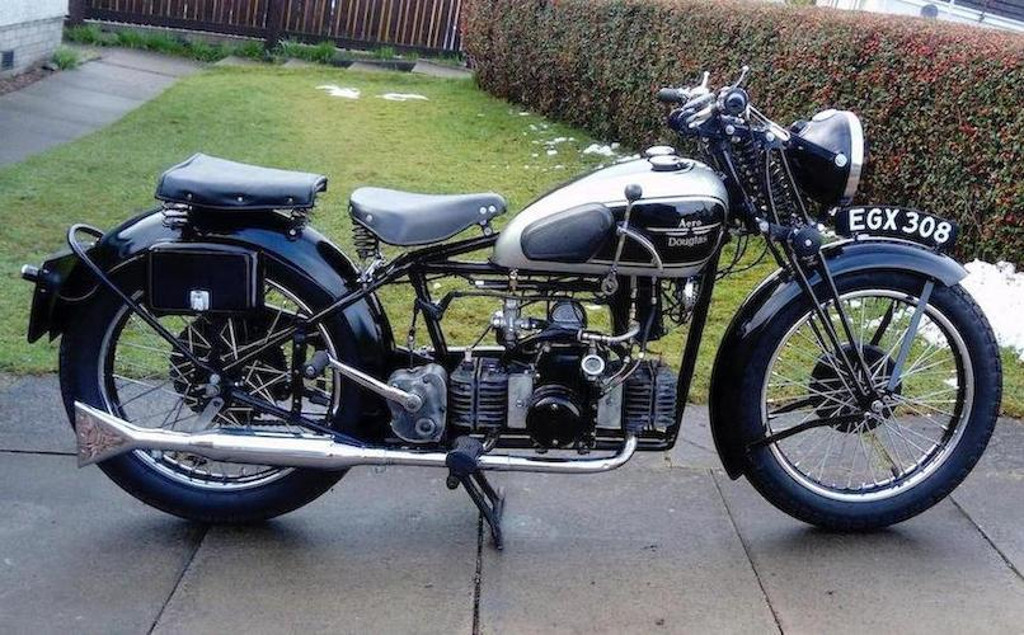 The 1937 Douglas 596cc Aero motorcycle in the above pictures is coming up for sale at the Bonhams Spring Stafford Sale to be held in Stafford, Britain, on 23rd April 2017.
You will find the sale page for this motorcycle if you click here.
Douglas are some of the most interesting motorcycles to collect and they have a fascinating and distinguished history. This bike coming up for sale represents the opportunity to either expand your Douglas collection, or to start one.
If you are a Douglas aficionado or owner you may want to consider joining the London Douglas Motorcycle Club. You will find their website if you click here.
Their website is a gold mine of information about Douglas motorcycles and their story. No doubt the membership has even more in depth Douglas knowledge and wisdom than is currently visible on their site.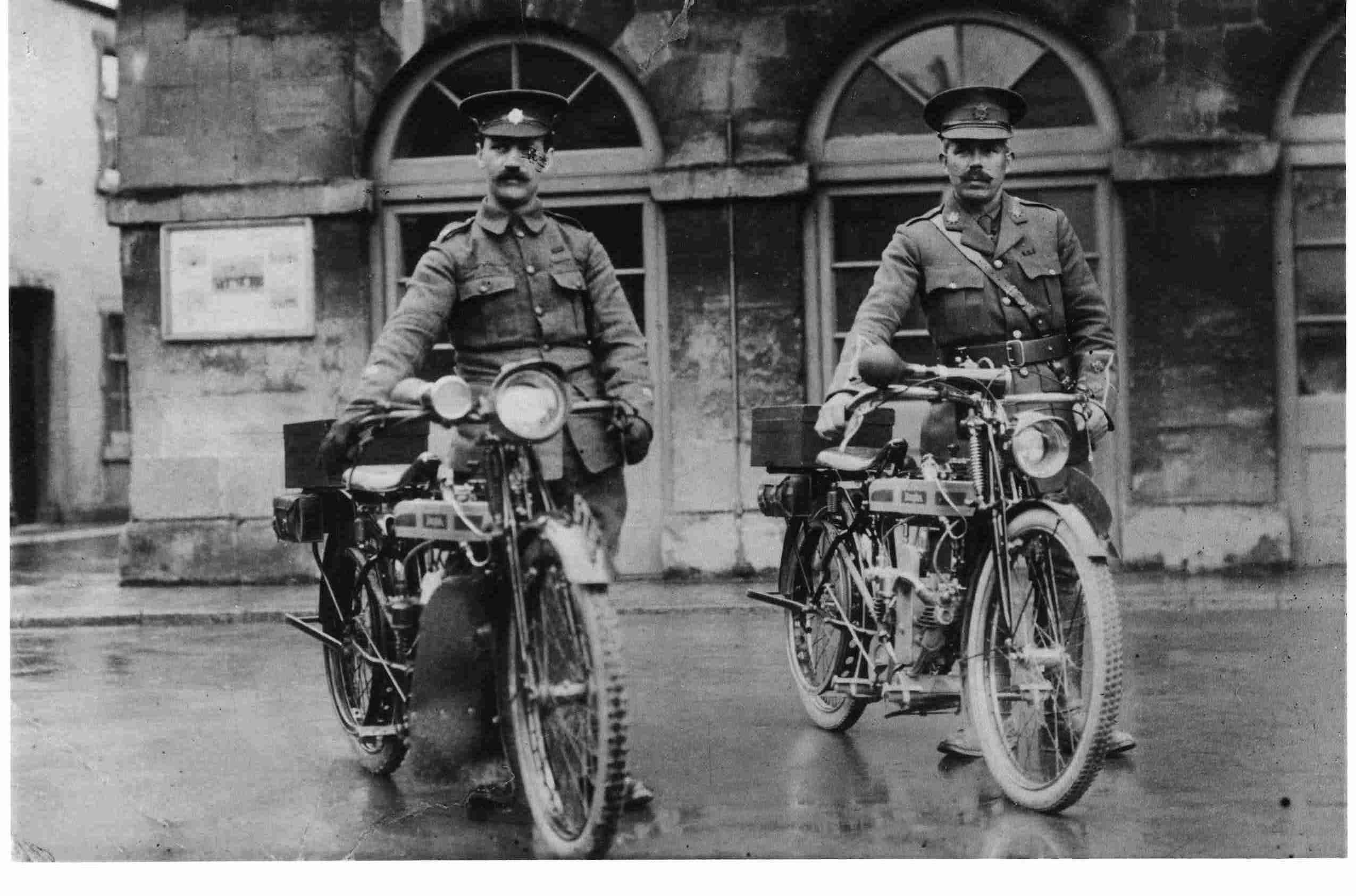 (All pictures courtesy Bonhams unless otherwise marked).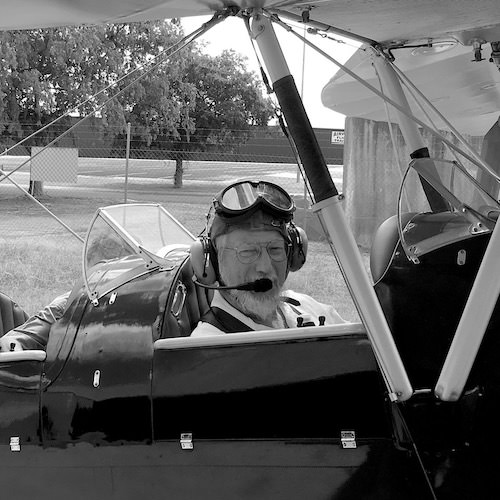 Jon Branch is the founder and senior editor of Revivaler and has written a significant number of articles for various publications including official Buying Guides for eBay, classic car articles for Hagerty, magazine articles for both the Australian Shooters Journal and the Australian Shooter, and he's a long time contributor to Silodrome.
Jon has done radio, television, magazine and newspaper interviews on various issues, and has traveled extensively, having lived in Britain, Australia, China and Hong Kong. His travels have taken him to Indonesia, Israel, Italy, Japan and a number of other countries. He has studied the Japanese sword arts and has a long history of involvement in the shooting sports, which has included authoring submissions to government on various firearms related issues and assisting in the design and establishment of shooting ranges.