There's a song that goes "We never stop to wonder, 'till a person's gone, we never seek to know them 'till they're packed and traveled on. When someone is around us we don't know what we're seeing. We take a Polaroid picture to find the human being. When someone is around us we never stop to ask, hey, who's behind your mirror, who's beneath your mask." When we think about Steve McQueen we tend to think about the characters he portrays in his movies, such as Henri Charrière in Papillon; and as the "Cooler King" USAAF Captain Virgil Hilts with his indomitable bouncing of his tennis ball whilst in the cooler, and his motorcycle escape; or as San Francisco Police Department Lieutenant Frank Bullitt and what must count as the most famous car chase scene in the history of the movies. The real Steve McQueen cannot help but be evident in each of his screen characters. Actors and actresses more often than not bring to the screen something of the depths of their own character.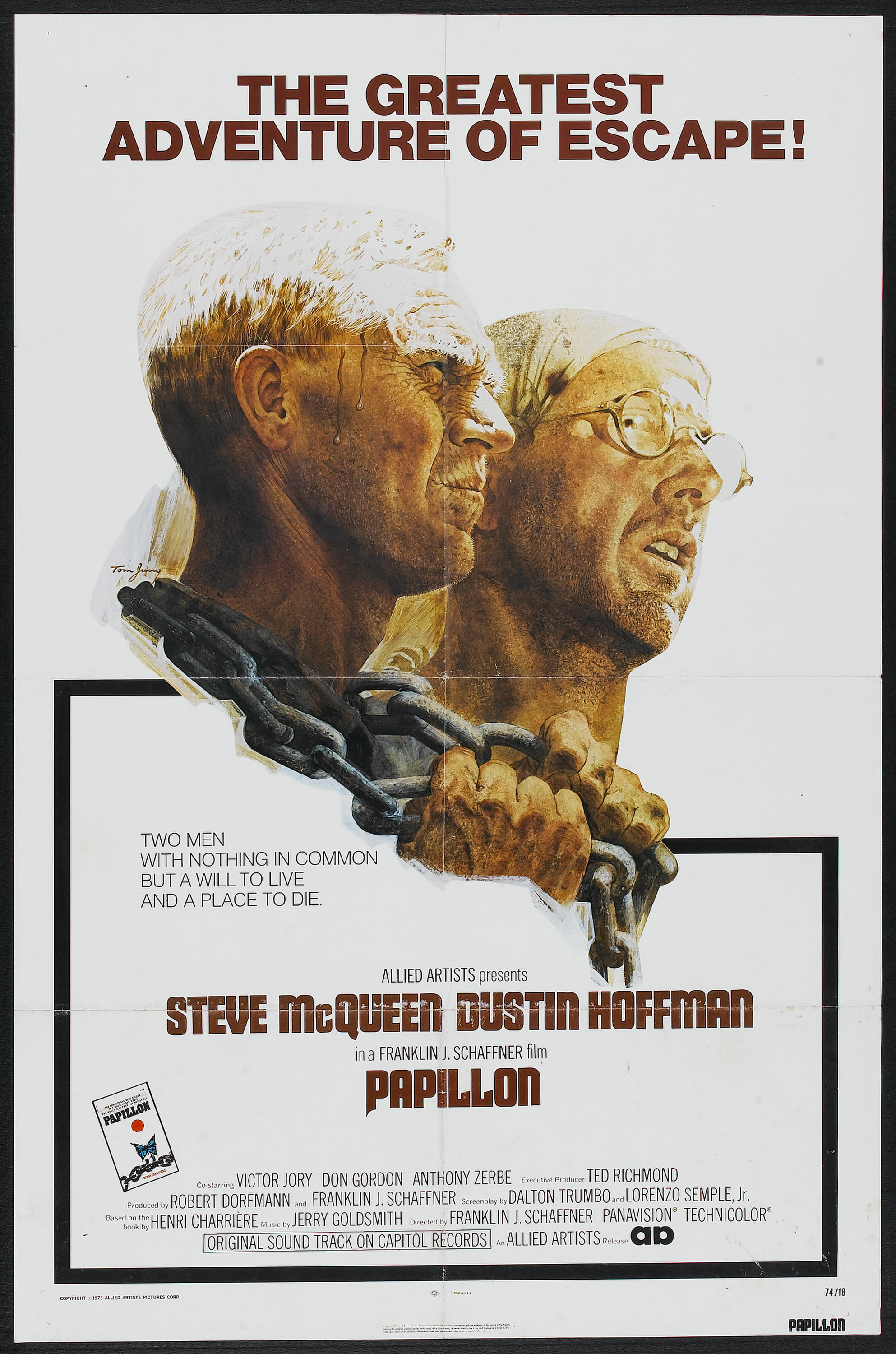 Steve McQueen's life story is told in simple matter of fact style on the Wikipedia page dedicated to him and it is well worth a read to catch a glimpse of a man, now gone, who has impacted so many. If you wondered how he became who he was then you'll find some of the answers there. Steve McQueen's screen characters are often labeled as "rebellious" and yet they are really characters of high motivation and determination, not willing to take no for an answer. In the movie Papillon the contrast between Henri Charrière (played by Steve McQueen) and Louis Dega (played by Dustin Hoffman) is an illustration of this. Coming from the family background he had Steve McQueen could have been broken into cynicism, but he broke through to become what he wanted to be, and to live the life he desired. He was a man who got hold of the idea of "carpe diem", to seize the day and to suck the marrow out of life. There are many ways to suck the marrow out of life. Amongst those possibilities Steve McQueen chose motorcycles, sports cars, a bi-plane, and guns. Some say "money can't buy love". Perhaps not, but it can buy certain kinds of happiness and motorcycles, sports cars, planes and guns are some of those kinds of happiness.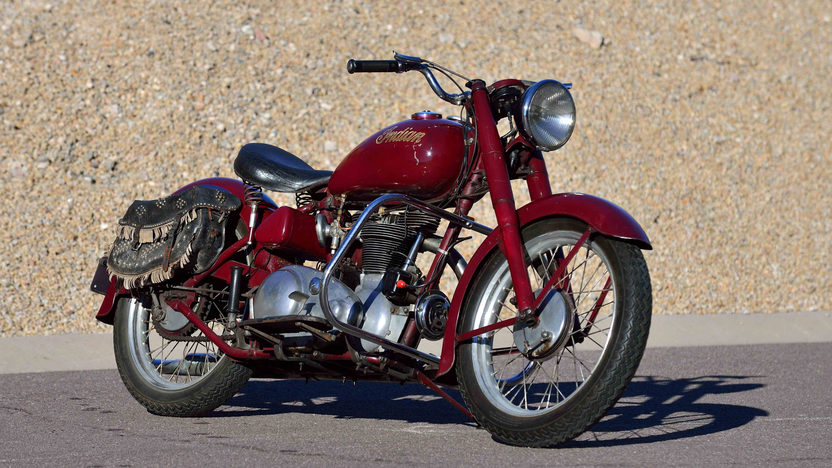 There is something about a motorcycle that attracts the adventurous. And Steve McQueen was certainly adventurous both on screen and off screen. This 1949 Indian Scout, like the Triumph motorcycles he tended to favor, is a simple unpretentious motorcycle for having adventures on.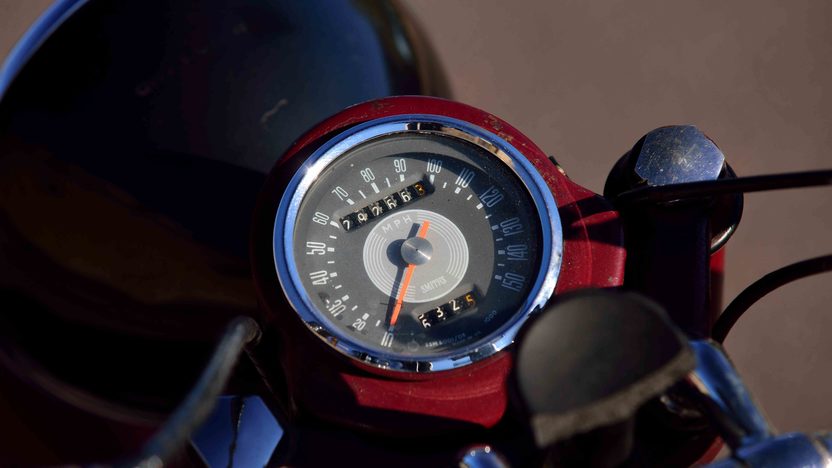 Barbara Minty McQueen believes that this 1949 Indian Arrow is the one Steve McQueen taught her how to overhaul a carburettor on, which sounds like a novel idea for a "date". The bike was restored for Steve McQueen by "Mr. Indian" Sammy Pierce so the restoration job is of the best possible quality. But it is a bike that is something of the Steve McQueen story, and a link to the man and his history.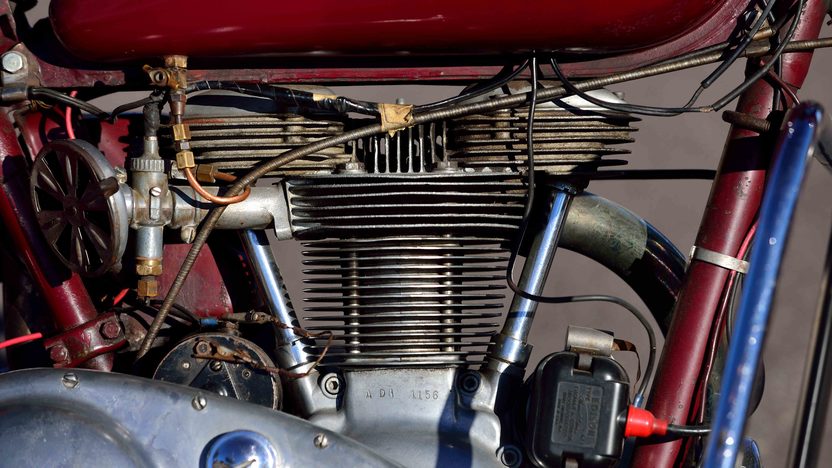 The Indian Arrow of 1949 was a visionary motorcycle despite its technological conservativeness. The new owners of Indian Motocycle headed by Ralph B. Rogers who bought the company in 1945 believed that the smaller capacity engines in lighter and more responsive bikes was to be the way of the future and they were proved to be right. With its 220cc (13cu in) engine the Indian Arrow is light and not at all intimidating to ride. It is light enough that if you do drop it on your leg it will hurt but not in the same crushing way that dropping a big Indian or Harley on yourself will do, which may result in you heading off to hospital to meet some nice nurses etc. These bikes are simple to work on, and fun to ride. Its no wonder Steve McQueen owned one.
This bike then is a piece of history, a piece of the legacy left behind by a man, and it is a beautiful motorcycle. If it is a thing that you are interested in pursuing you will find the sale page for this bike if you click here.
The Auction is to be held over June 10th-11th 2016 in Chicago.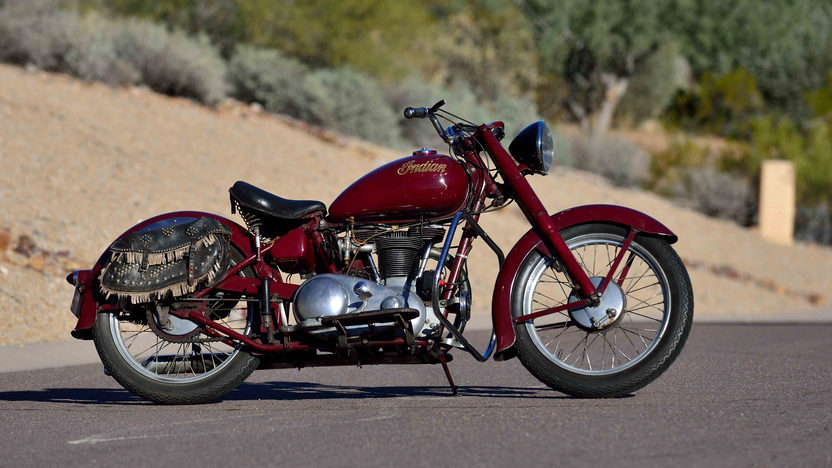 It's not the most powerful bike on the planet, nor is it the most technologically advanced. But it has an indefinable special something that sets it apart.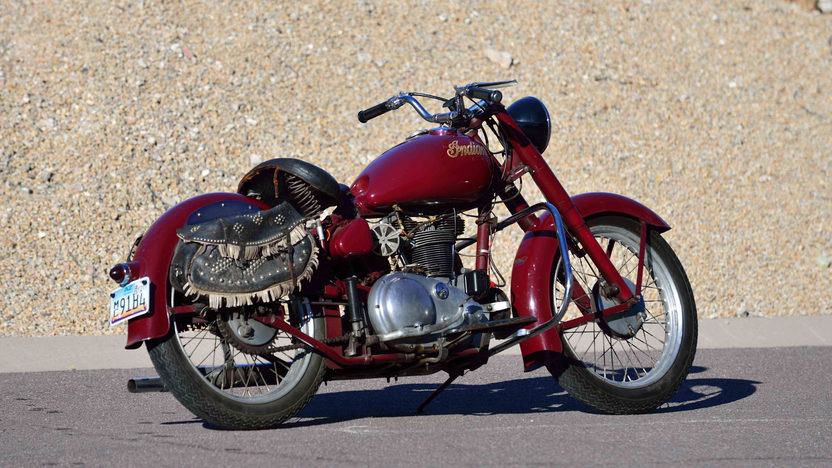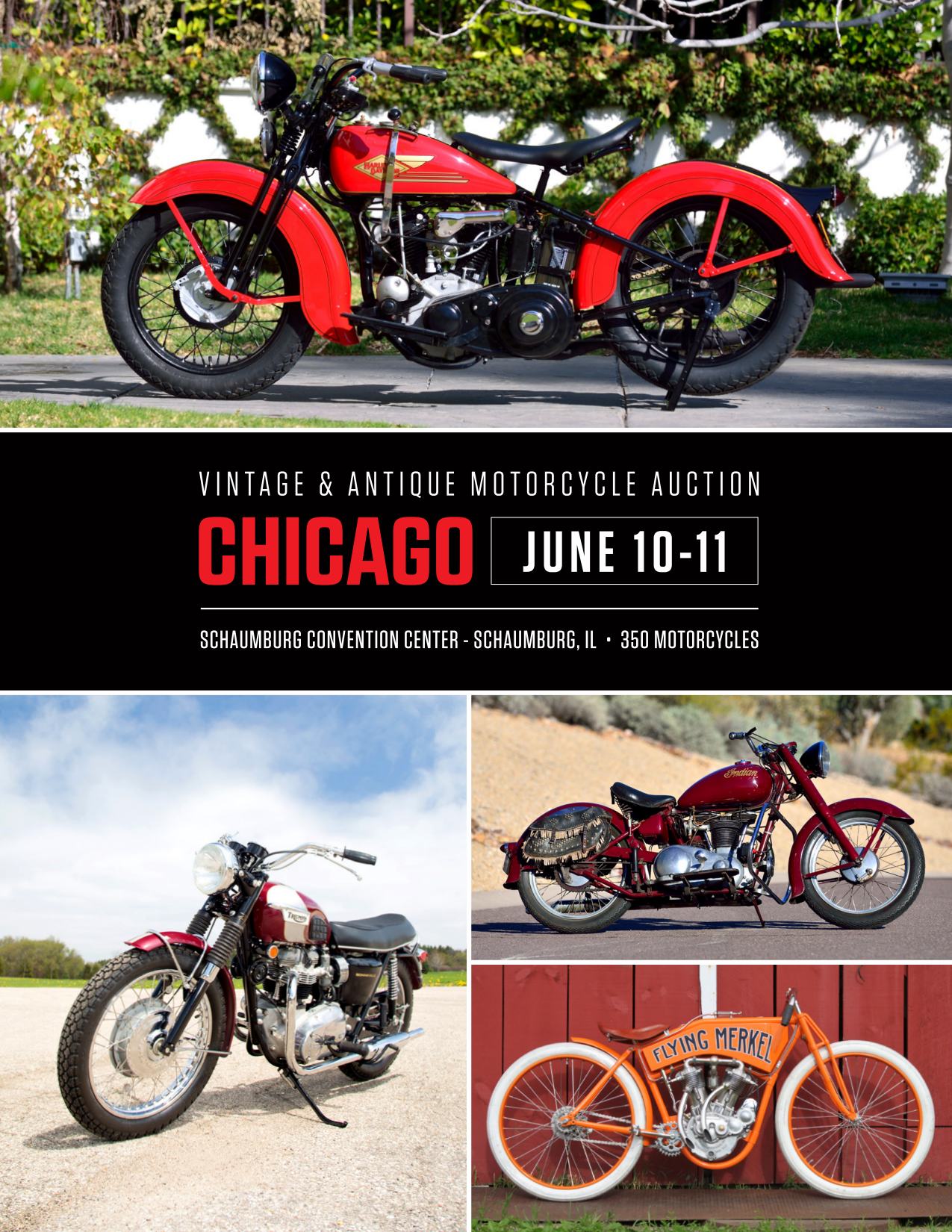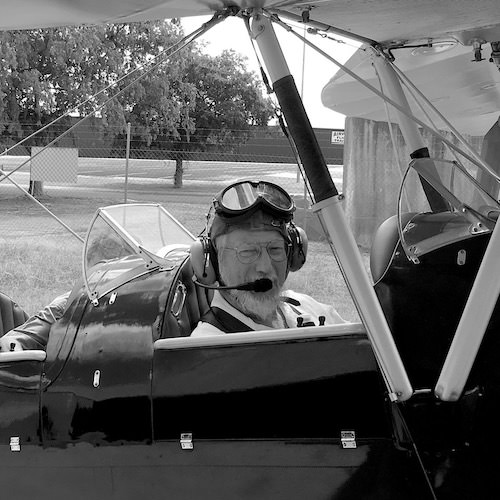 Jon Branch is the founder and senior editor of Revivaler and has written a significant number of articles for various publications including official Buying Guides for eBay, classic car articles for Hagerty, magazine articles for both the Australian Shooters Journal and the Australian Shooter, and he's a long time contributor to Silodrome.
Jon has done radio, television, magazine and newspaper interviews on various issues, and has traveled extensively, having lived in Britain, Australia, China and Hong Kong. His travels have taken him to Indonesia, Israel, Italy, Japan and a number of other countries. He has studied the Japanese sword arts and has a long history of involvement in the shooting sports, which has included authoring submissions to government on various firearms related issues and assisting in the design and establishment of shooting ranges.