The Ruger No. 1 single shot rifle is not a rifle for the person who just thinks of a rifle as a "tool". There are lots of efficient and soulless rifles out there that will serve perfectly well as a "tool", and the Ruger No. 1 is not one of them. Bill Ruger never intended it to be. The Ruger No. 1 is a rifle for the person for whom the hunting experience is not just about the game being pursued. It is a rifle for the hunter for whom the rifle itself is a working work of art and an integral part of the experience of the hunt. Oftentimes such people are those who appreciate fine wine, a fine Cuban cigar, and an excellent single malt Scotch; people who will prefer Basil Hayden's to ordinary Jim Beam, people who, like Bill Ruger himself, appreciate fine classic automobiles, motorcycles, and vintage aircraft.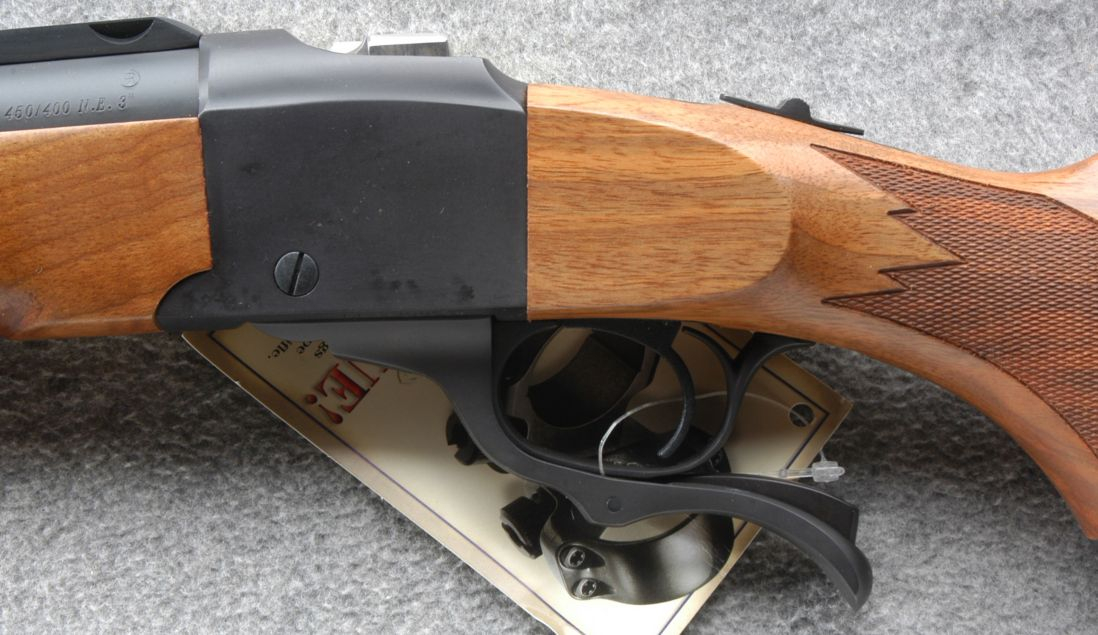 Bill Ruger was a visionary industrial designer, and a visionary firearms designer. For example he saw the potential in the Japanese Nambu pistol that most reviewers did not and created his classic Ruger Standard .22lr automatic pistol around it, giving it an appearance that had just a hint of Luger about it. The design is still in production and indeed whilst I was at the shooting range today there were people happily competing with Ruger Standard pistols sixty seven years after it's creation. The Ruger No. 1 is a similar but even more bold project. Bill Ruger so appreciated and respected the British Farquharson that he took the considerable financial risk to re-design and improve it and brought it into production. In so doing he created an even better single shot than the Farquharson was and yet managed to retain the classic character of it, the rifle that was Frederick Courtenay Selous preferred rifle.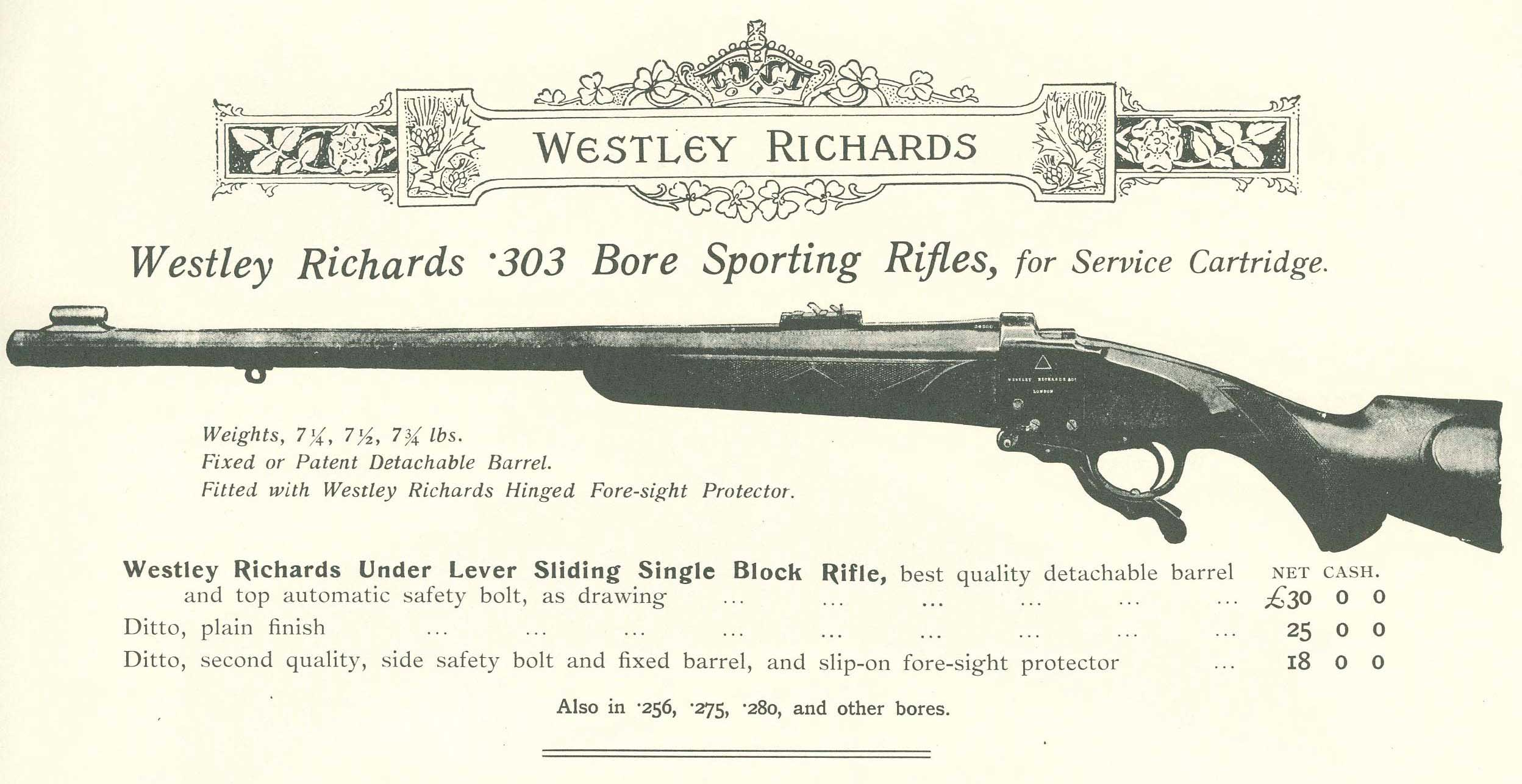 The Ruger No. 1 combines the two ideals of rifle design into a harmonious whole. Take one to the shooting range and you will tend to find that people will want to look at it, and they will want to have a chance to hold it and "get the feel" of it. The aesthetic and the function combined perfectly together. The No. 1 uses an internal hammer and re-locates the main-spring into the fore-end where it is retained by an extension arm that also serves to mount the fore-arm, and the ejector mechanism.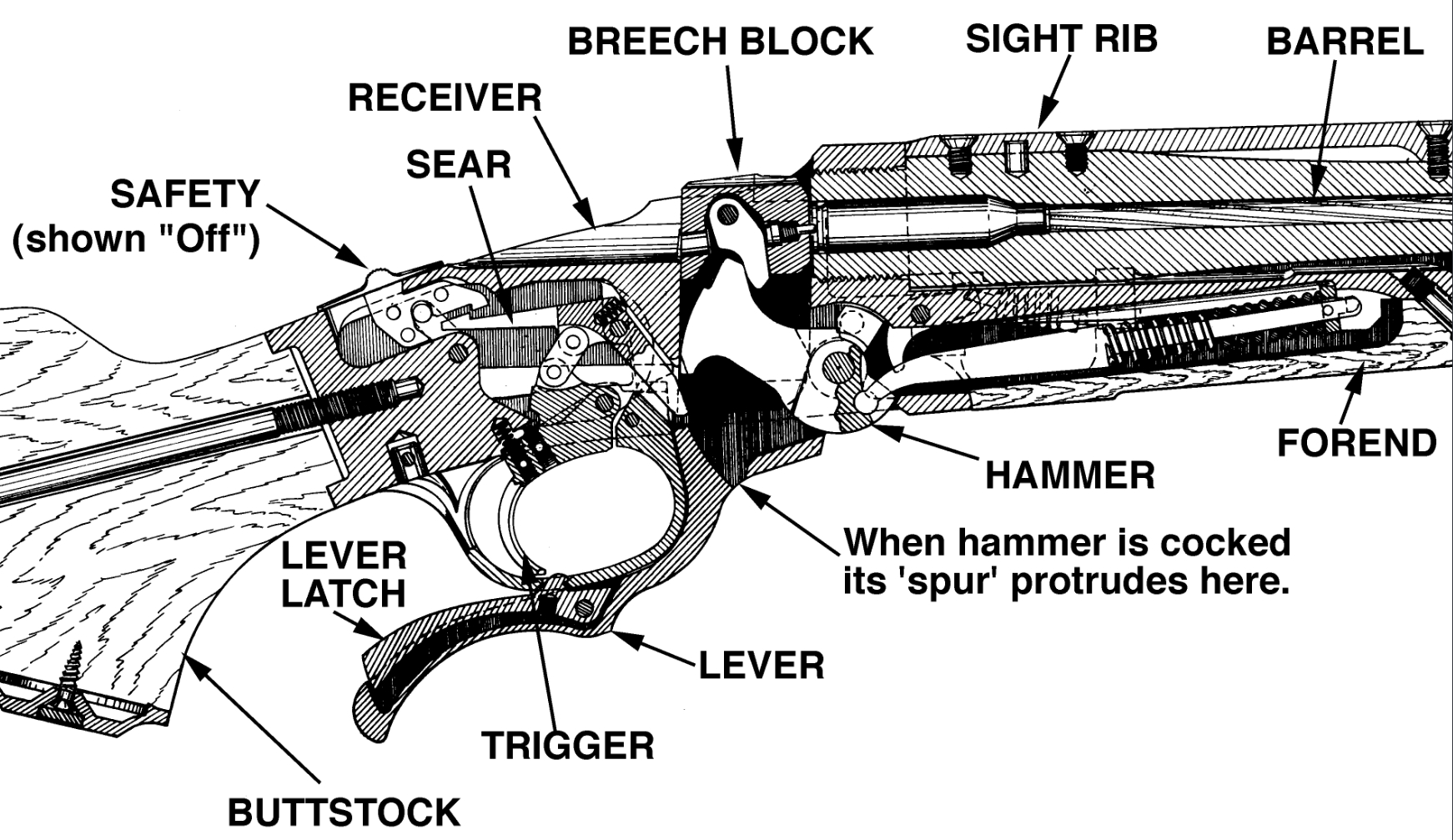 Amongst the improvements the Ruger No. 1 also moves the safety catch to the tang providing the convenience of a double shotgun or double rifle style of safety. That safety location can occasionally create problems with ejection of cases with large rims such as the 450/400 NE 3″ catching on the safety catch. The problem can be rectified by a competent gunsmith and involves trimming and re-shaping the front of the safety catch down enough to provide reliable clearance – and re-bluing.
The Ruger No. 1 has been made in a limited range of models: the 1A Light Sporter, 1S Medium Sporter, and 1H Heavy Tropical, all with the beautiful Alexander Henry fore-end; the 1B Standard Rifle and 1V Varmint Rifle with semi-beavertail fore-ends; and the 1RSI International with a Mannlicher style European full stock. The range of calibers is impressive and includes .204 Ruger, .22 Hornet, .218 Bee, .222 Remington, .223 Remington, .22 PPC, .22-250 Remington, .220 Swift, 6mm PPC, 6 mm Remington, .243 Winchester, .257 Roberts, .25-06 Remington, .264 Winchester Magnum, .270 Winchester, .270 Weatherby Magnum, 6.5mm Remington, 6.5×55mm, 7×57mm, 7mm-08, .280 Remington, 7 mm Remington Magnum, 7mm STW, .308 Winchester, .30-30 Winchester, .30-40 Krag, .30-06 Springfield, .303 British, .300 Winchester Magnum, .300 H&H Magnum, .300 Weatherby Magnum, .338 Winchester Magnum, .357 Magnum, .375 H&H Magnum, .375 Ruger, .38-55 Winchester, .404 Jeffery, .405 Winchester, .416 Remington Magnum, .416 Ruger, .416 Rigby, .45-70 Government, .460 S&W Magnum, .458 Winchester Magnum, .458 Lott, 9.3x62mm, 9.3×74mmR and .450/400 Nitro Express. The action has also found its way into production rifles in Europe and, if I recall correctly, FW Heym of Germany were also making the No. 1 in such European calibers as the 8x68mmS and the 6.5x68mmR.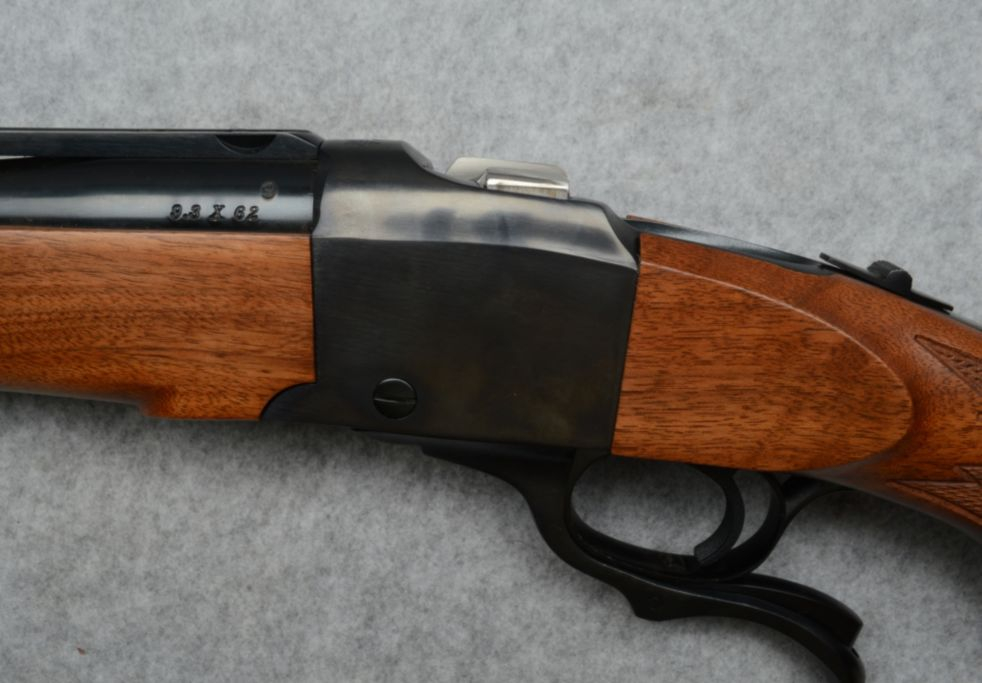 About the only serious criticism I have heard regarding the Ruger No. 1 has been related to accuracy. Certainly if I were building a rifle for bench-rest competition I would probably not choose a Ruger No. 1. Last time I built one it was based on a modified Remington bolt action set in an aluminium stock. It shot fabulously and was consistent come rain, hail, sleet, snow or the heat of summer. It was however as ugly as sin. It really was a tool, not a work of art. It was not a rifle people wanted to look at or handle. With its sixteen and a half inch barrel people mostly just complained about the noise it made.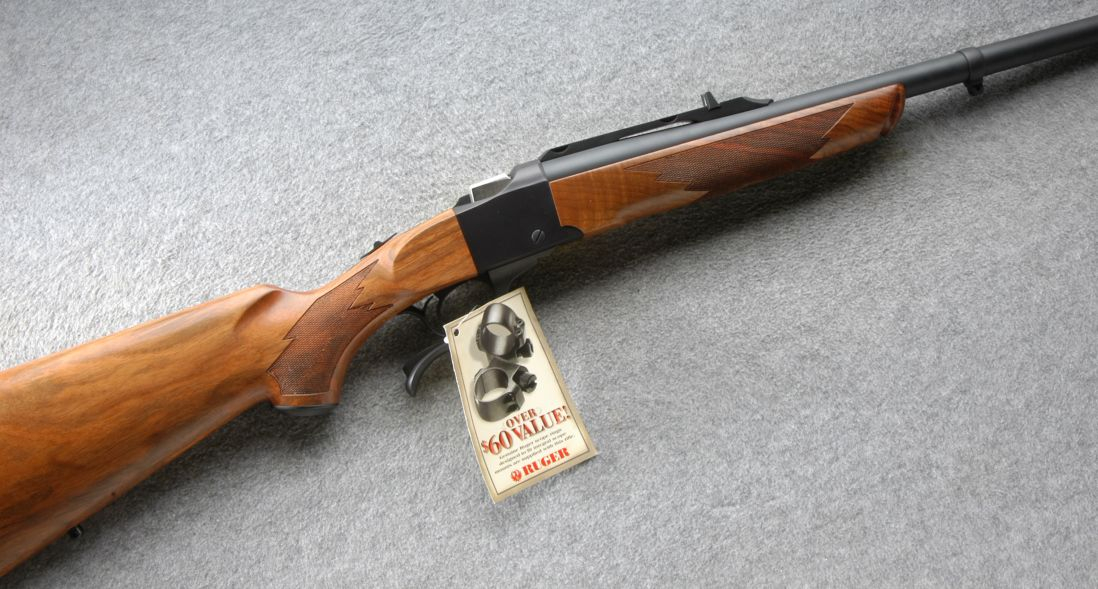 The Ruger No. 1 is typically an accurate rifle and capable of MOA groups or smaller. Like any factory rifle it responds well to some expert TLC but not so many gunsmiths are familiar with how to get the best out of these rifles. Most gunsmiths are able to do some accuracy enhancing work on bolt actions and get them sorted out nicely, but don't necessarily have the experience or training to achieve the same sort of results with a Ruger No. 1 that requires some different treatment.
To get an idea of this click here to read an article on improving the reliable accuracy of the Ruger No. 1.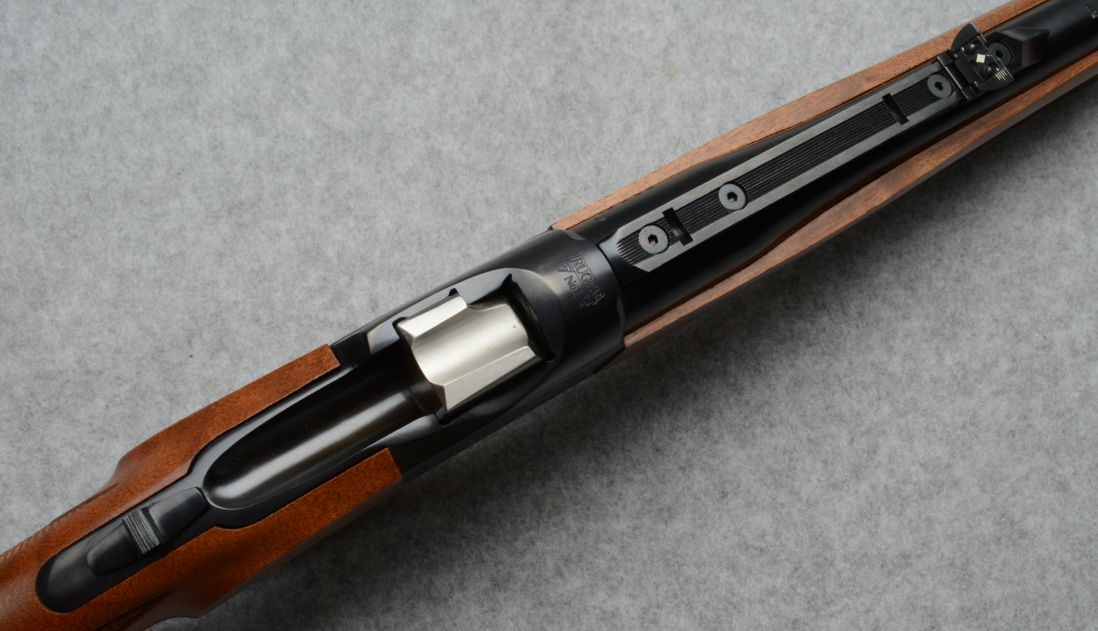 The Ruger No. 1 is, in my view at least, best enjoyed as a hunting rifle. MOA accuracy or better is plenty for most of our hunting needs and is easily achievable for the Ruger No. 1. My personal favorites amongst the Ruger No. 1 line-up are the classic rifles with the Alexander Henry fore-end such as the Light Sporter, Medium Sporter and Heavy Tropical models. As a British born traditionalist I think I'd like a Light Sporter in .303 British or a Heavy Tropical in something like 450/400 Nitro Express 3″ – or maybe a .458 Winchester Magnum (which is cheaper to run). You will likely choose differently, but whatever caliber you might choose the Ruger No. 1 is guaranteed to provide you with a fast handling and drop dead gorgeous rifle that you will tend to reach for most often when you go hunting, when you know that one shot is going to be enough because you are going to make sure it is.
There are a couple of nice Ruger No. 1 for sale on Cabela's at the moment, either of which would be welcome in my rifle cabinet. The first is a brand new rifle in 450/400 Nitro Express 3″ Craig Boddington Edition.
You'll find the sale page for it if you click here.
The second is a medium sporter in 9.3x62mm which has been becoming a more common caliber in the US in recent years.
You'll find the sale page for that rifle if you click here.
Last but not least some readers will see the attractiveness of the Ruger No. 1 but still really want an original Farquharson. This is an achievable thing, Farquharson rifles are being made by the Soroka Rifle Company and you will find their web page if you click here.
The Soroka Farquharson rifles look utterly gorgeous, but are a tad more expensive than a Ruger No. 1.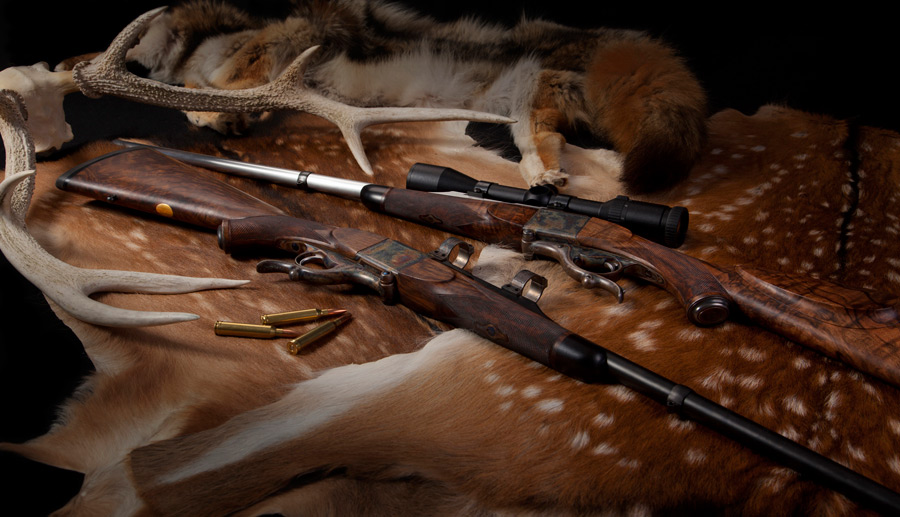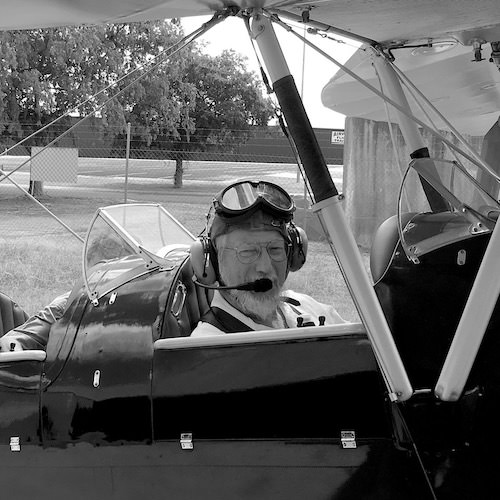 Jon Branch is the founder and senior editor of Revivaler and has written a significant number of articles for various publications including official Buying Guides for eBay, classic car articles for Hagerty, magazine articles for both the Australian Shooters Journal and the Australian Shooter, and he's a long time contributor to Silodrome.
Jon has done radio, television, magazine and newspaper interviews on various issues, and has traveled extensively, having lived in Britain, Australia, China and Hong Kong. His travels have taken him to Indonesia, Israel, Italy, Japan and a number of other countries. He has studied the Japanese sword arts and has a long history of involvement in the shooting sports, which has included authoring submissions to government on various firearms related issues and assisting in the design and establishment of shooting ranges.