Willy Koenig and his customizations of performance cars is a controversial subject. When it comes to Ferrari's Koenig's work will either be appreciated for the performance tuning and bodywork modification that it is, undoubtedly improving the performance of the modified car, or it will be slated as having essentially destroyed a classic Ferrari. But, love his work or hate it, there is no doubt that Willy Koenig's performance modifications made significant improvements to the performance of the cars he worked on.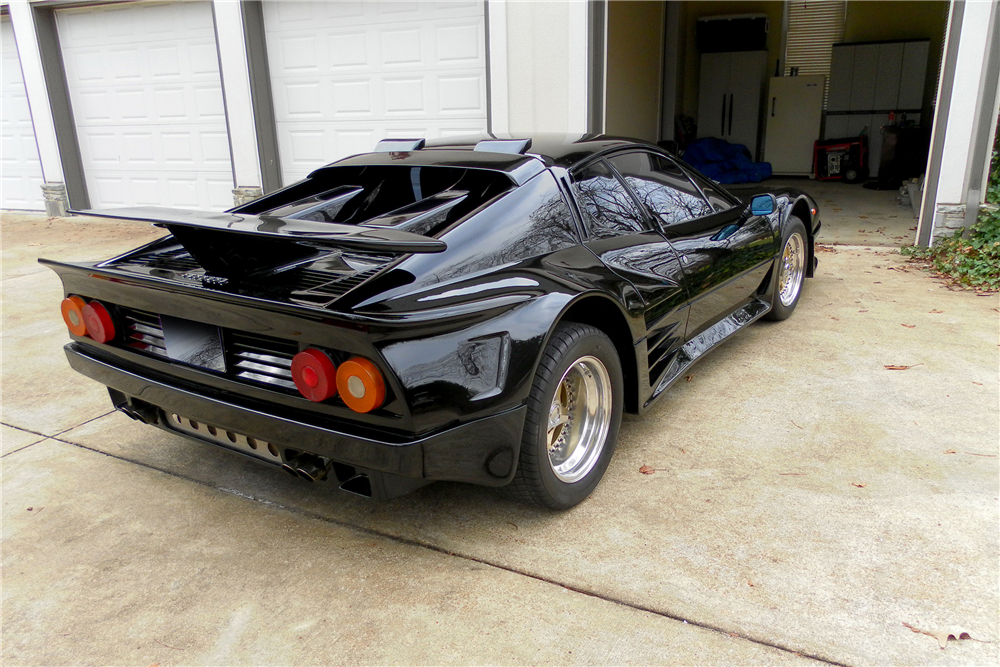 Koenig's work on Ferrari 512BB cars was entirely bespoke according to the customer's requirements. The extent of that work on this car which is coming up for sale by Barrett-Jackson at their Northeast auction to be held over 23-25 June 2016, is not described on the sale page and so a prospective buyer would have to contact them and make those inquiries personally. The car has the full Koenig body kit treatment with an extended nose and front spoiler to improve down-force at speed, and the rear end widened by about a foot to accommodate the 345/55VR1 rear tires. The standard Ferrari 512BB had 240/55VR15 all around but the Koenig versions required fatter 345/55VR1 rear tires to cope with the engine's increased power, and had the front tire size reduced to 225/50VR15.
The Koenig modified body panels were made of fiberglass and sometimes epoxied onto the original panels. So they are light and strong but if an owner wanted to restore this car to it's original form the work would likely be difficult and expensive.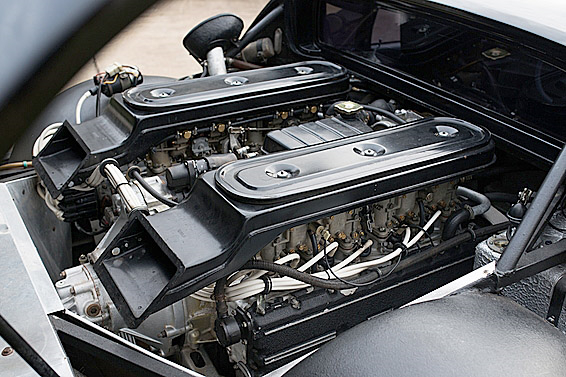 The stock Ferrari 512BB V12 engine produces 360bhp and Koenig modified non-supercharged carburetor equipped engines tend to produce up to 450bhp in a road car usable form. So those 345/55VR1 rear tires are needed to keep the car's power under control.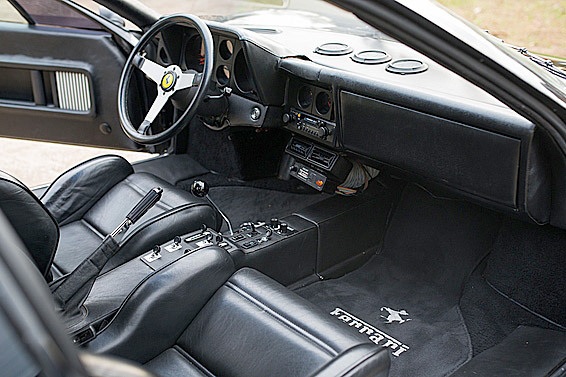 Willy Koenig offered complete custom interiors for the cars he re-modeled. This sale car appears to have the standard Ferrari 512BB interior however.
This Koenig modified Ferrari 512BB has been legally imported into the USA and has all the necessary supporting documentation. The car is listed as having 20,200 kilometers on the odometer and is said to be in completely original condition, having been sent to Willy Koenig's workshop directly from the Ferrari factory.
Willy Koenig used only the finest parts and materials in his creations and this car is no exception to that. The work has been done to the highest standards.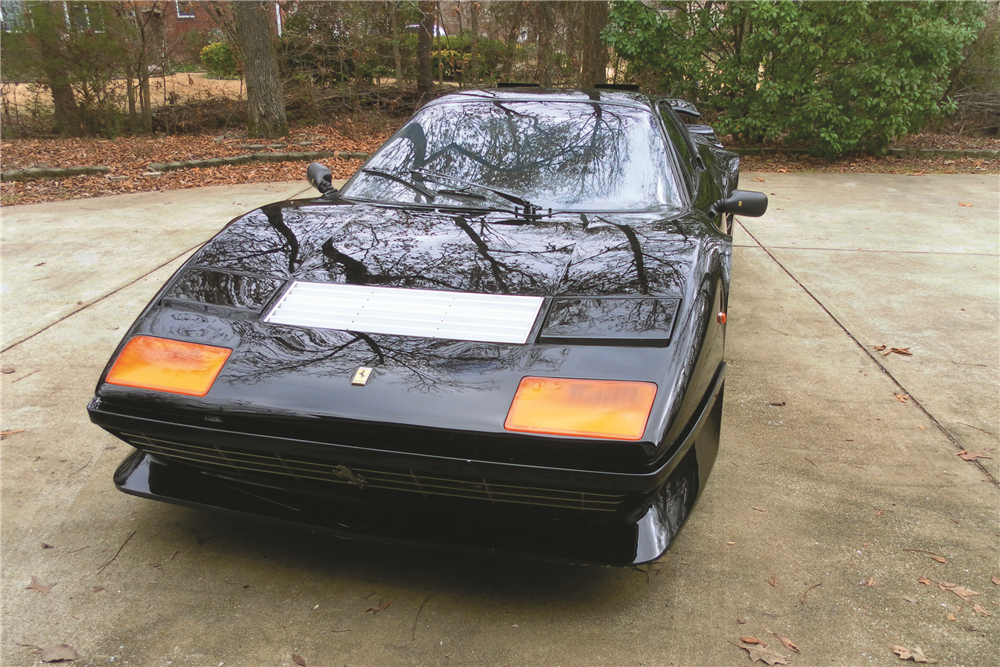 This is a car that will suit someone who is not looking for a classic Ferrari 512BB as a collectors item. This is a car that will be appreciated by someone who is looking for a Ferrari 512BB that has been expertly re-modeled to make it a superior driver's car to the original. It can't help but be an impressive car to drive.
You will find the Barrett-Jackson sale page for this car if you click here.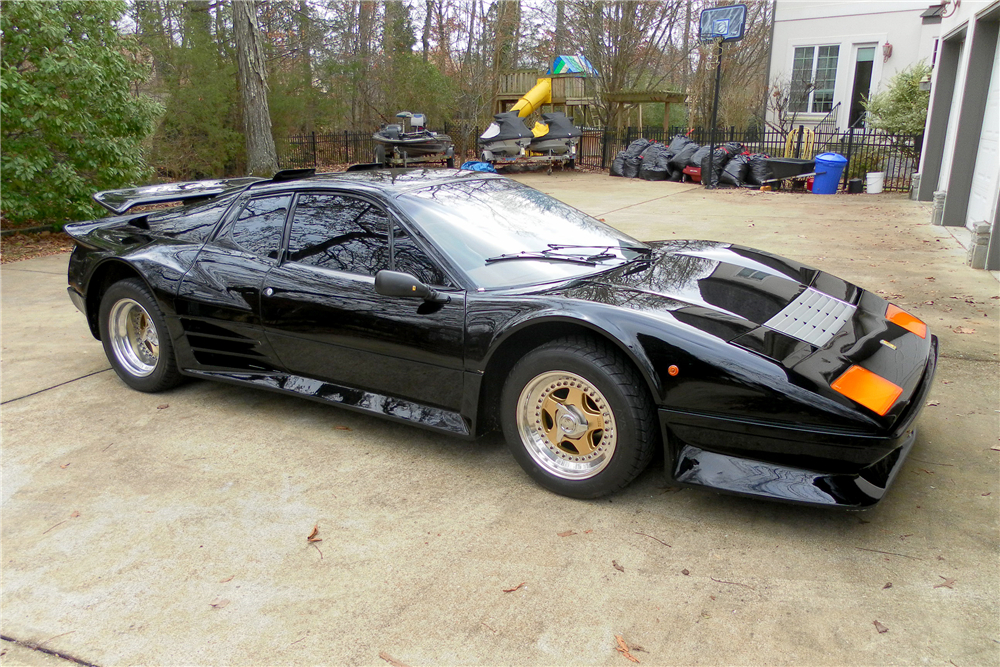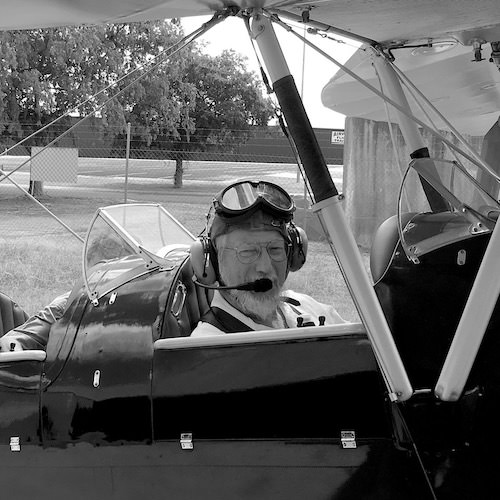 Jon Branch is the founder and senior editor of Revivaler and has written a significant number of articles for various publications including official Buying Guides for eBay, classic car articles for Hagerty, magazine articles for both the Australian Shooters Journal and the Australian Shooter, and he's a long time contributor to Silodrome.
Jon has done radio, television, magazine and newspaper interviews on various issues, and has traveled extensively, having lived in Britain, Australia, China and Hong Kong. His travels have taken him to Indonesia, Israel, Italy, Japan and a number of other countries. He has studied the Japanese sword arts and has a long history of involvement in the shooting sports, which has included authoring submissions to government on various firearms related issues and assisting in the design and establishment of shooting ranges.