British sports car designer Donald Healey was active in motor sport and working to build up his small specialist business with a view to becoming a major sports car maker. As it turned out his sports car designs would be manufactured on a much larger scale than perhaps even he anticipated, but that manufacture would be in partnership with other major makers. In the years following the Second World War Donald Healey's first partnership would be with American car and white goods maker Nash-Kelvinator: and that partnership would be quickly followed by his joining with British car maker Austin to manufacture the iconic Austin-Healey. Not only that but these partnerships and the sports cars that resulted from them would prove to be a strong motivator to General Motors to create the Chevrolet Corvette, and even to dare trying their hand at the fabled 24 Hours Le Mans motor race.
The beginning of the Nash-Healey partnership happened because in the late 1940's flying was not yet the preferred method of Trans-Atlantic travel: people traveled by ship. Donald Healey was traveling on the British Cunard liner "Queen Elizabeth" after a fruitless journey to the United States to try to organize with General Motors to supply Cadillac V8 engines for sports cars he was planning to build. Cadillac had not been willing to supply engines for a small British sports car maker, despite the fact that they were not yet planning on a sports car of their own at that stage.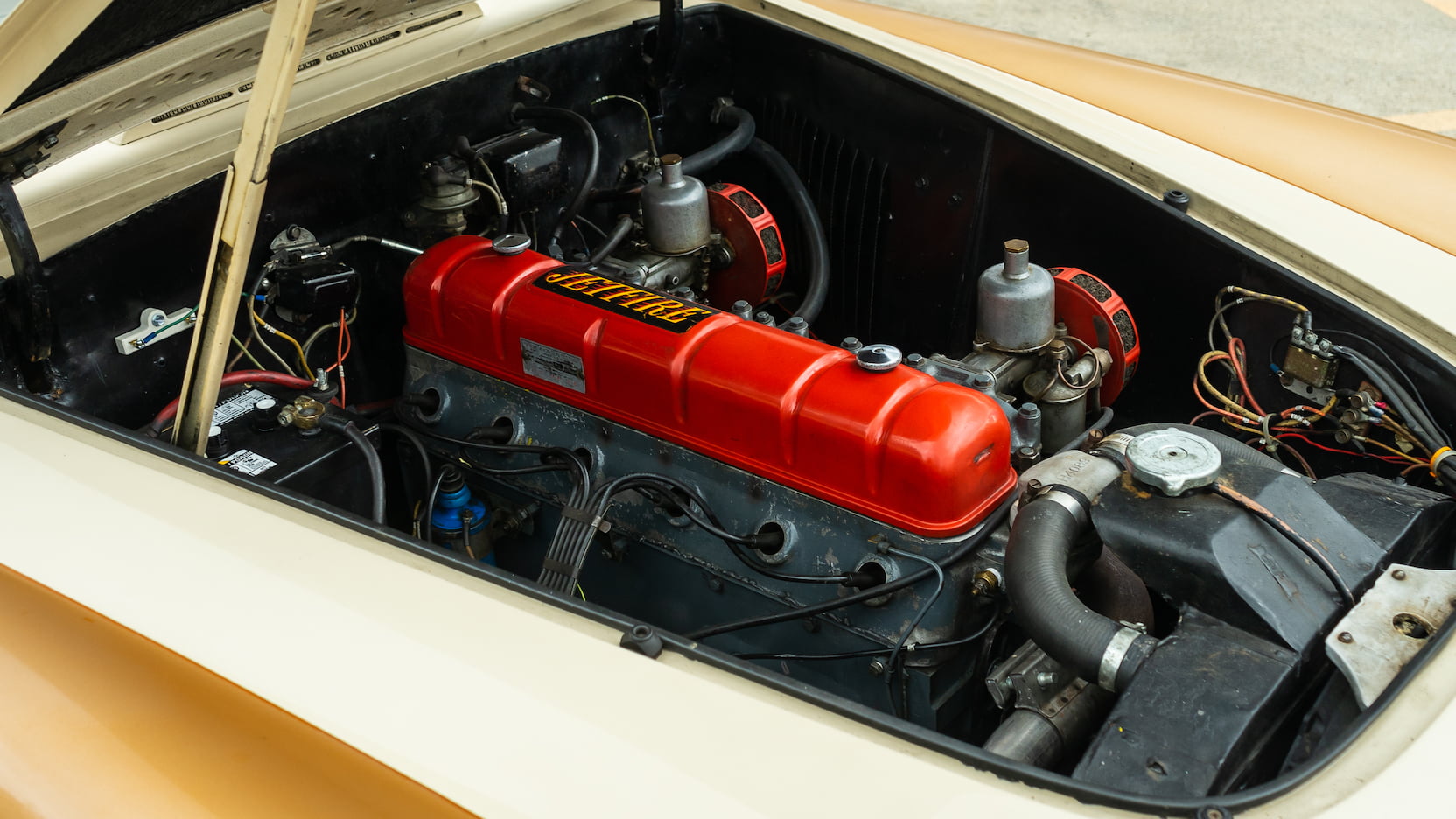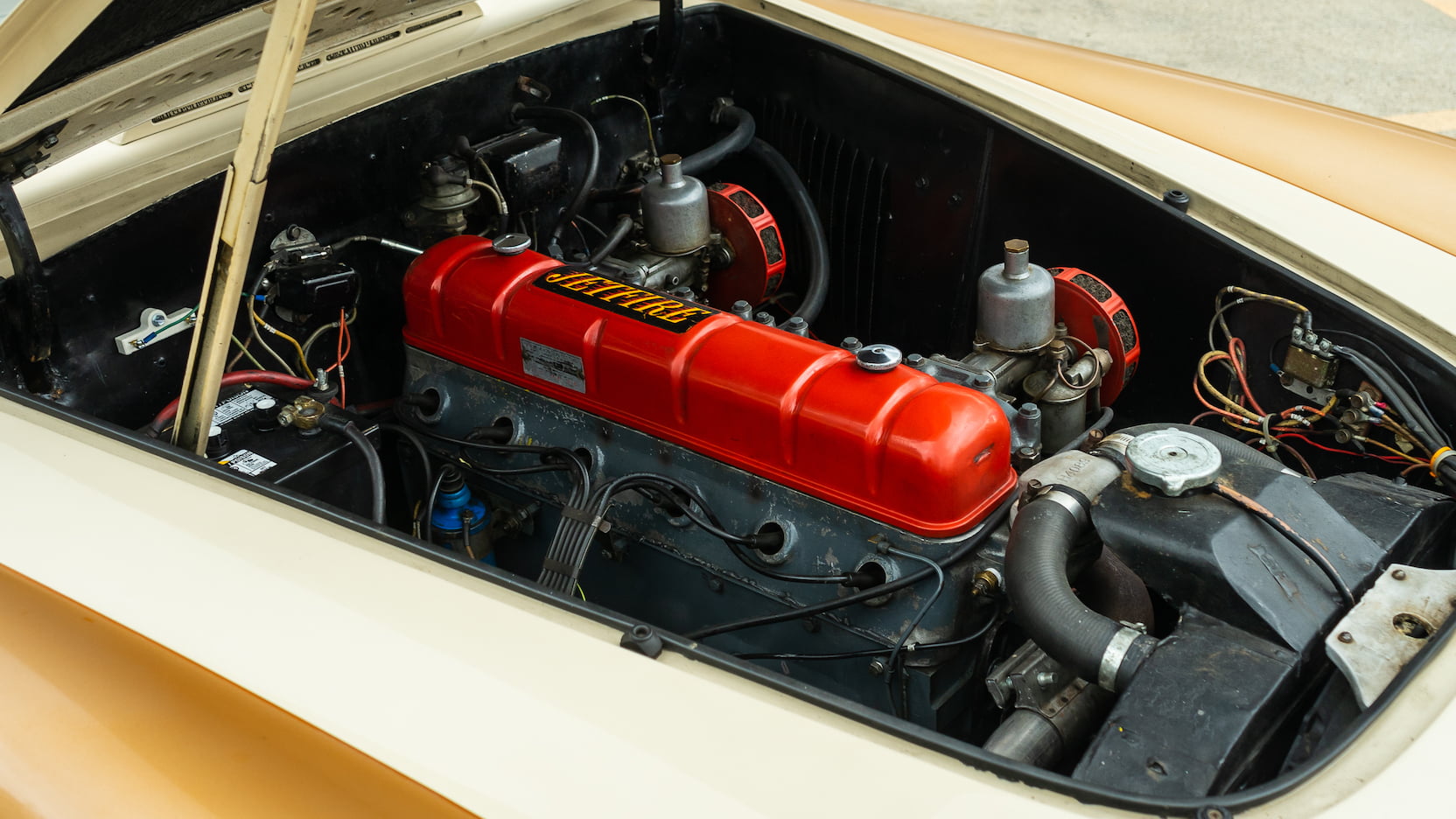 It was on the "Queen Elizabeth" that Donald Healey met George Walter Mason, the head of Nash-Kelvinator, and the two got chatting with the result that a partnership was forged, and plans created, for a joint sports car project using a widened and strengthened Healey Silverstone chassis with Nash engine and American transmission. The car was to become the Nash-Healey and it would be America's first production sports car in the post Second World War era. It would also obtain a third place at the prestigious 24 Hours Le Mans motor race in 1952.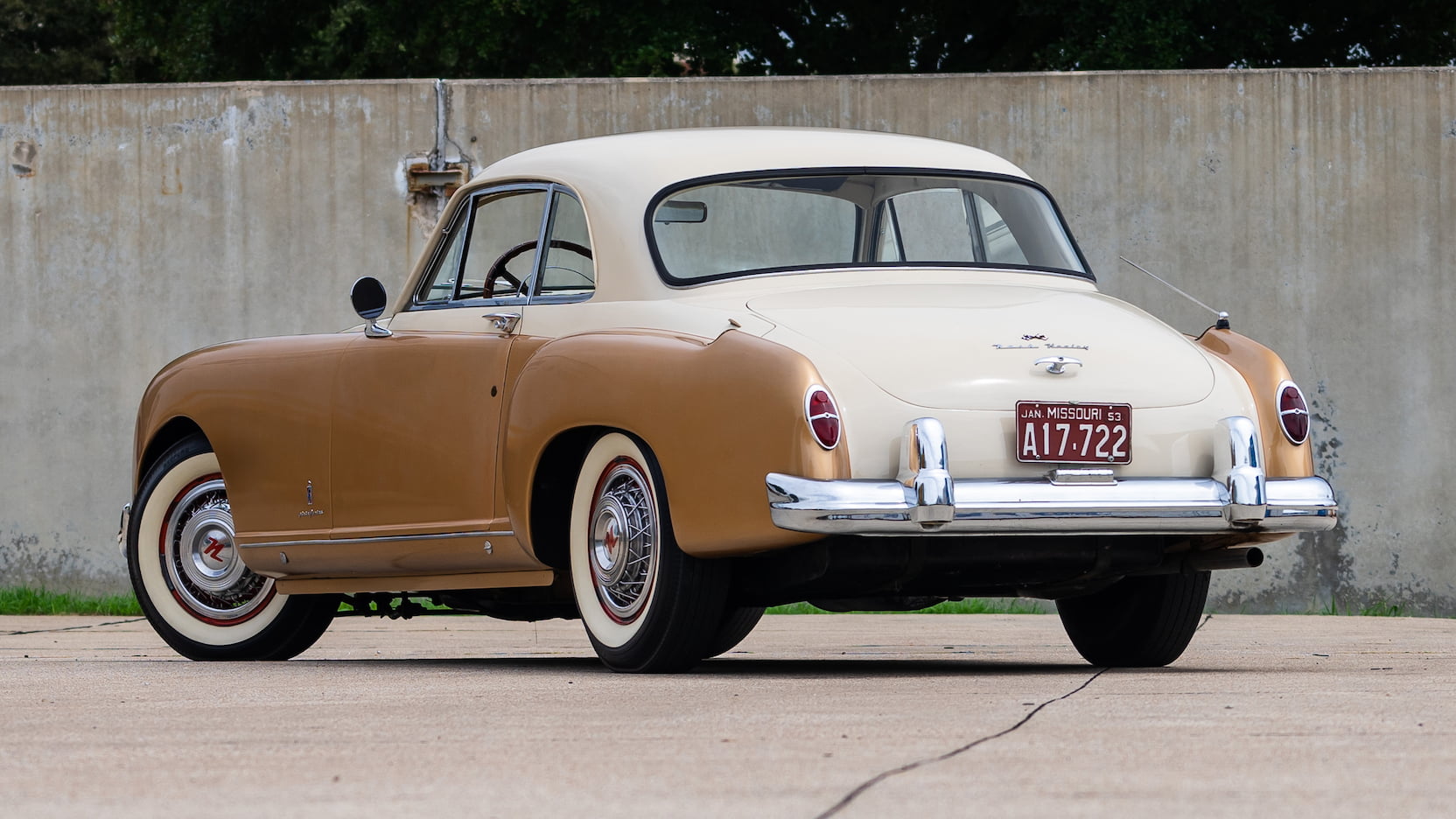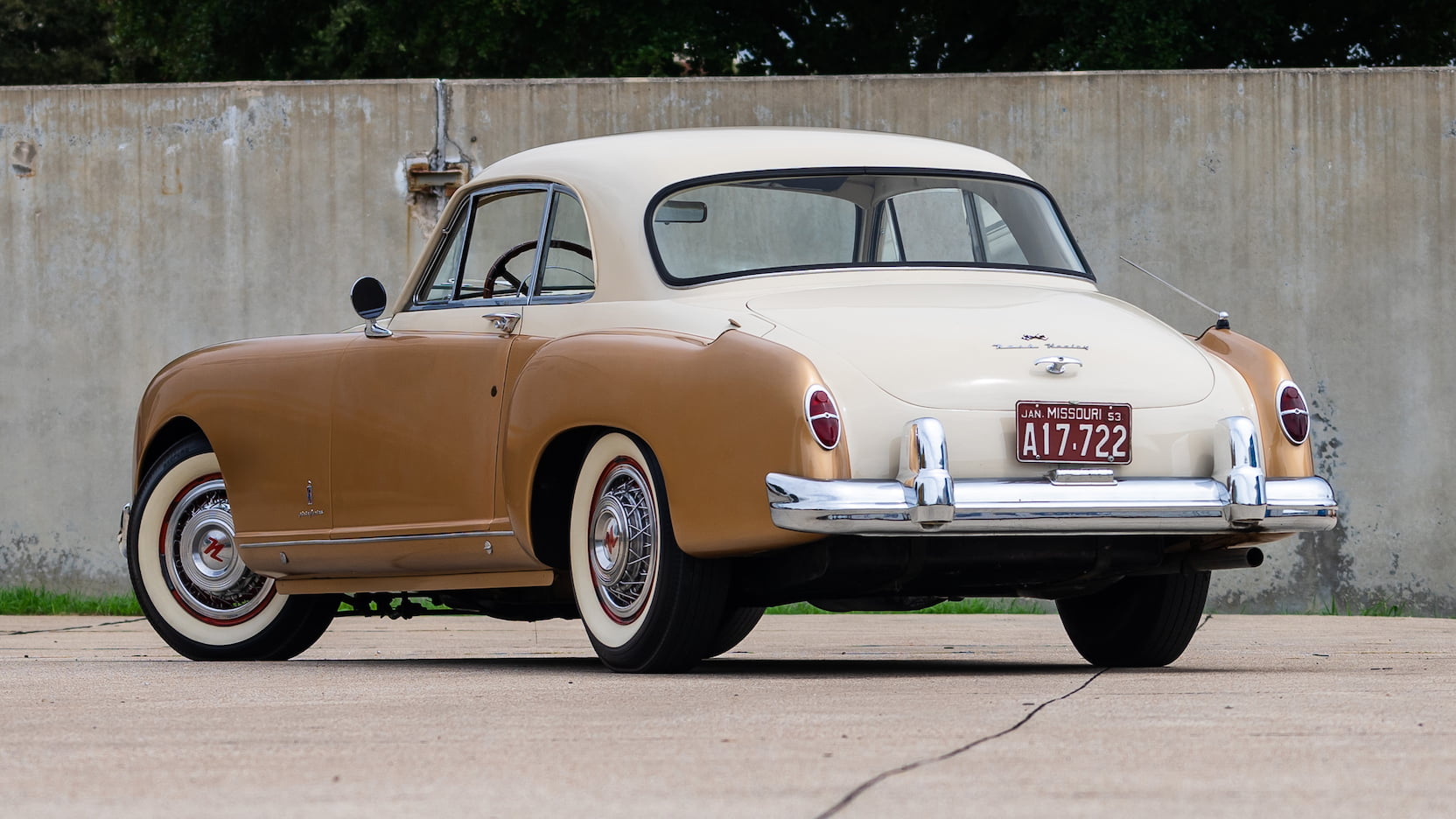 To get production underway Nash provided Healey with the OHV 234.8 cu. in. (3.85 liter/3,847cc) "Jetfire" engines as used in their Ambassador automobiles. Healey then modified the engine by fitting a new aluminum cylinder head with an 8.1:1 compression ratio, and fitted twin SU ("Skinner-Union") British carburetors. The engine modifications raised the engine power from 112hp to 125hp giving the car a top speed of about 125mph. Nash also provided the Borg and Beck clutch, Borg-Warner three speed manual gearboxes with overdrive,  the torque tubes and Spicer rear axles. The suspension of the Nash-Healey used Healey independent front suspension with coil springs, trailing link, and sway bar. The rear suspension comprised a Nash coil spring Spicer live axle with Panhard rod: in all a quite sophisticated system but well engineered and reliable: It was a suspension that would ensure the car's excellent handling. Brakes were drums with Bendix Dual Servo assistance and the car had a 20 US gallon fuel tank.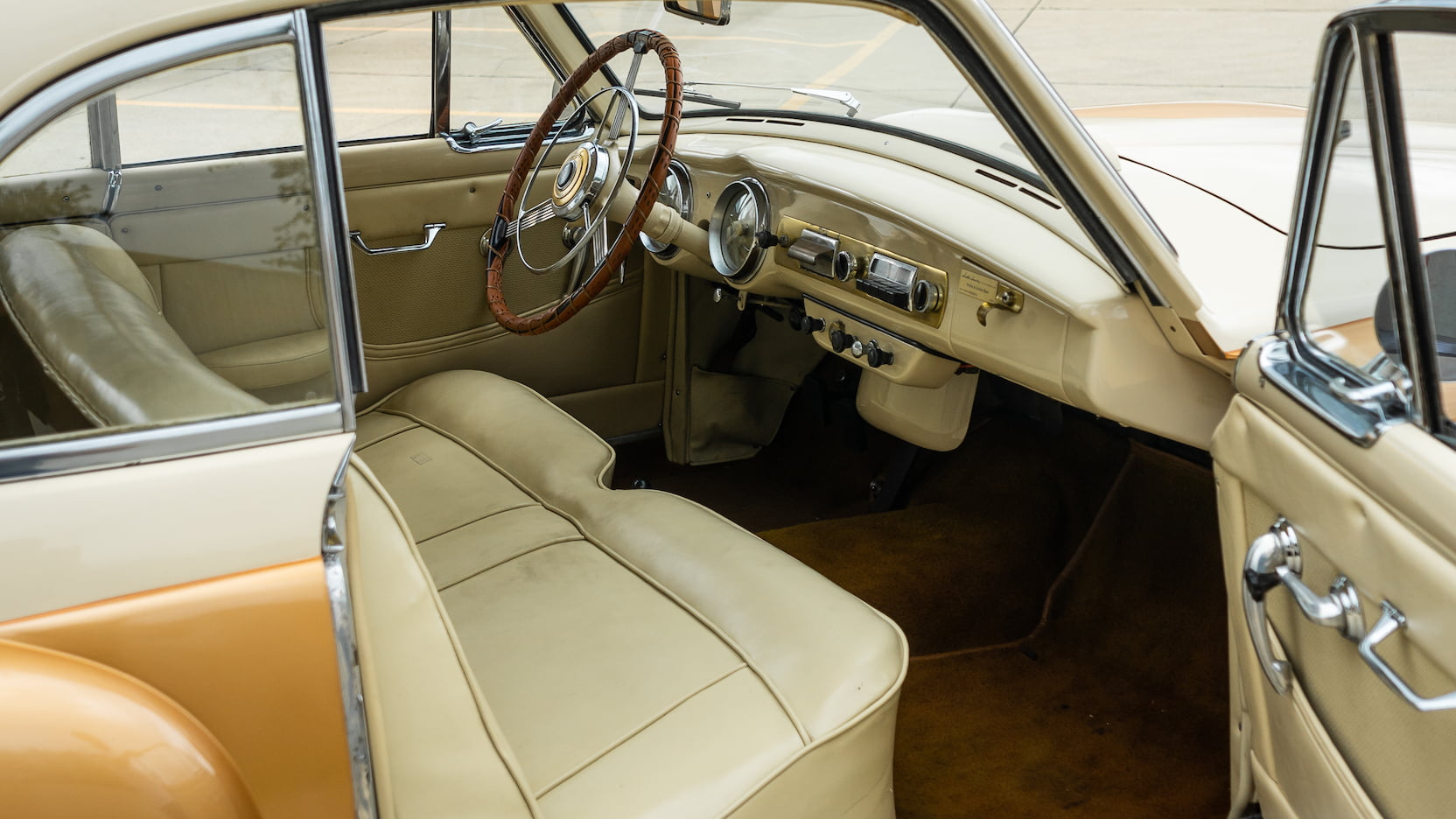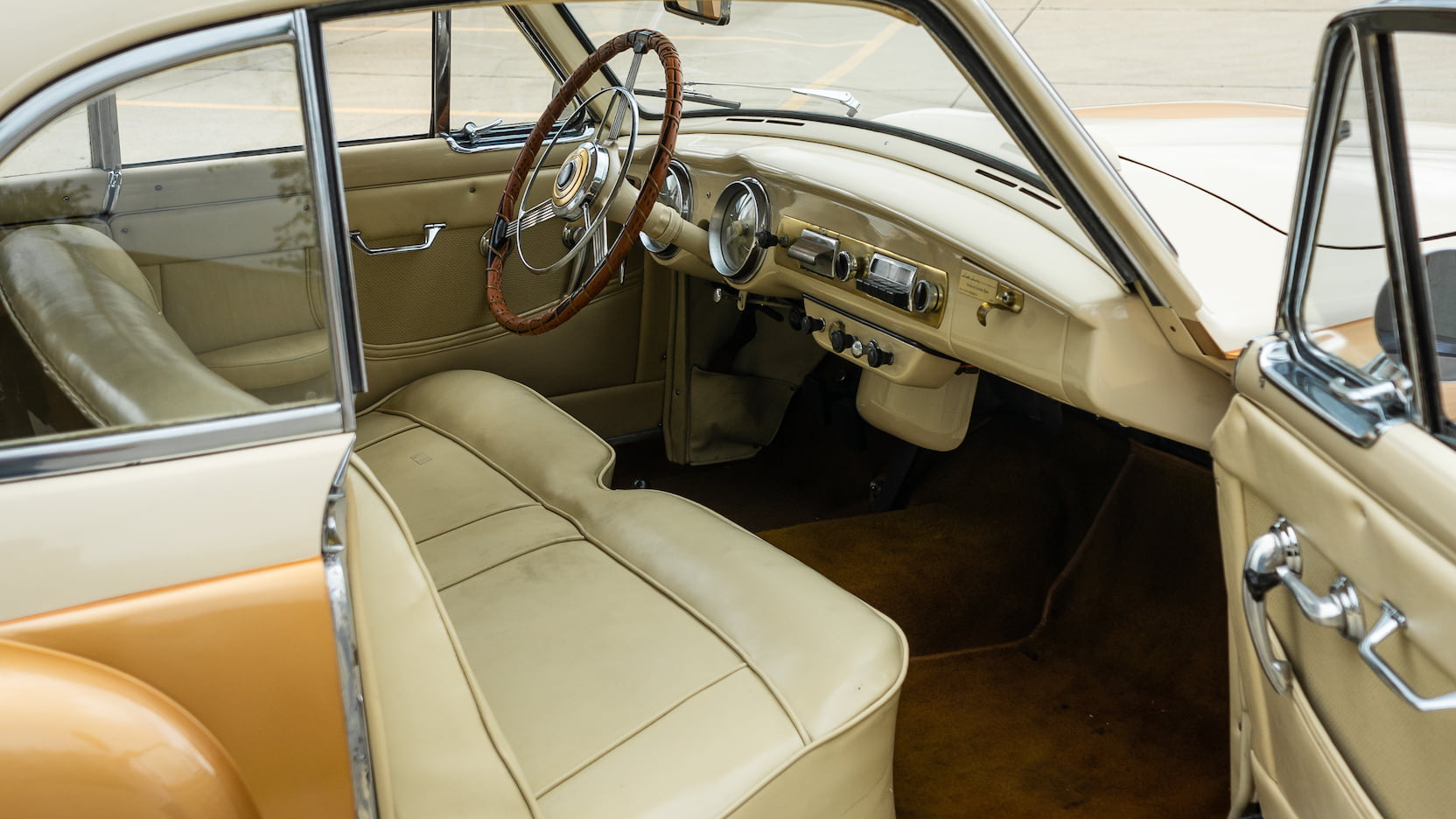 Initial cars had their bodywork produced in British city of Birmingham by Panelcraft Sheet Metal, who hand fabricated the aluminum body panels on English Wheeling machines. These early bodies were designed to use Nash supplied grills, bumpers, and trim components.


The interior of the cars was kept tastefully minimal with use of genuine leather seats and door trim. Seat padding was foam rubber. Interestingly the pedal arrangement of the early cars was the racing "CAB" (Clutch, Accelerator, Brake) layout. This layout was generally preferred by competition drivers as it made heel and toe gear-changing a tad easier. Later cars often have the pedals arranged in the nowadays more common Clutch, Brake, Accelerator layout.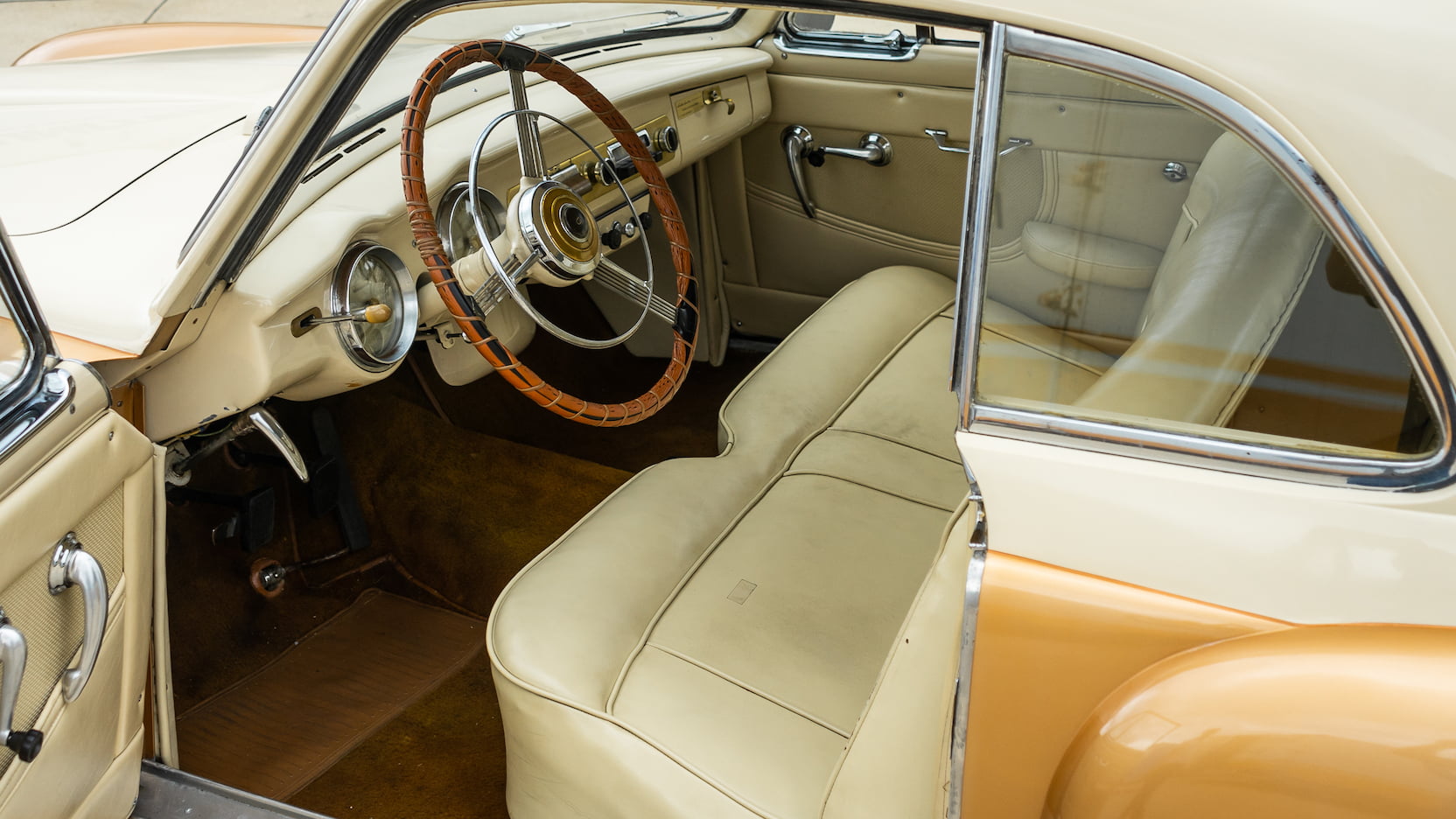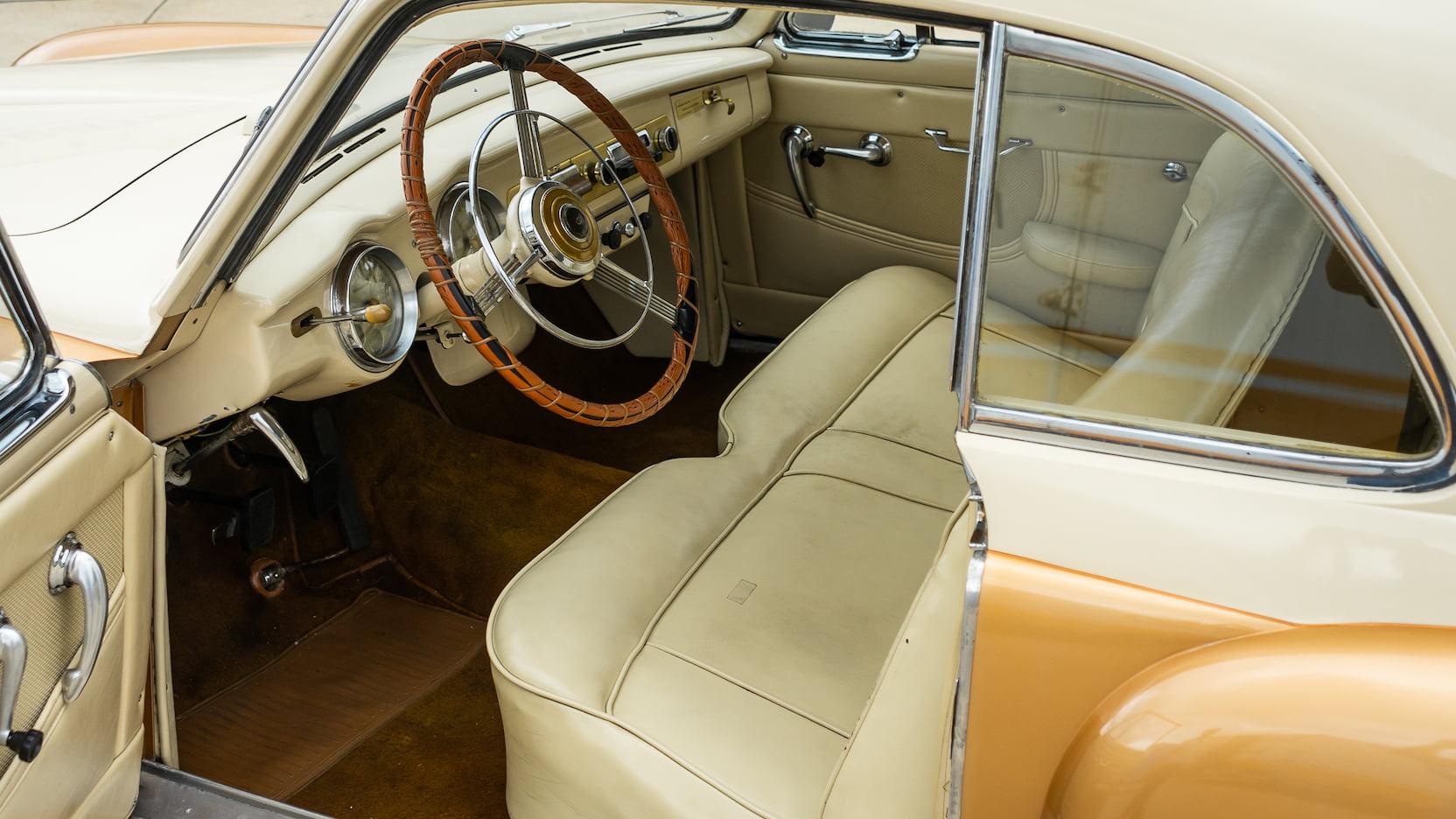 An early prototype of the Nash-Healey was raced at Le Mans in 1950 finishing in a respectable fourth place. The car then made its official debut at the Paris Motor Show in the autumn of the same year with its US debut at the Chicago Auto Show in February 1951. Colors available were either Champagne Ivory or Sunset Maroon.
Donald Healey was well aware of the need to promote the car, quite possibly having seen the strategies used by Sir William Lyons of Jaguar which included giving cars to high profile celebrities to raise the car in the public awareness. Thus it was that Donald Healey gave a Nash-Healey to British pop star Petula Clark who had become famous during the war years. A couple of Petula Clark's most famous songs are "Downtown" and "Don't Sleep in the Subway".
With production underway it was decided to re-design the car and so production of the early model cars ceased in April 1951 and production of the new cars then began in January 1952. The new roadster model featured bodywork by Italian design house Pininfarina. The new Pininfarina made bodywork was all steel with only the bonnet and boot lid made of aluminum.
The decision to have Pininfarina in Italy make the bodywork made the Nash-Healey rather more "international" than was good for its manufacturing cost, and for its final price to the customer. The mechanical components were shipped from Nash at Kenosha, Wisconsin, to Donald Healey Cars in Britain, where the mechanical parts were fitted to the Healey chassis. The partially completed cars were then shipped to Turin, Italy for Pininfarina to make and fit the bodywork and interior, before the cars were shipped back to the USA for retail sale.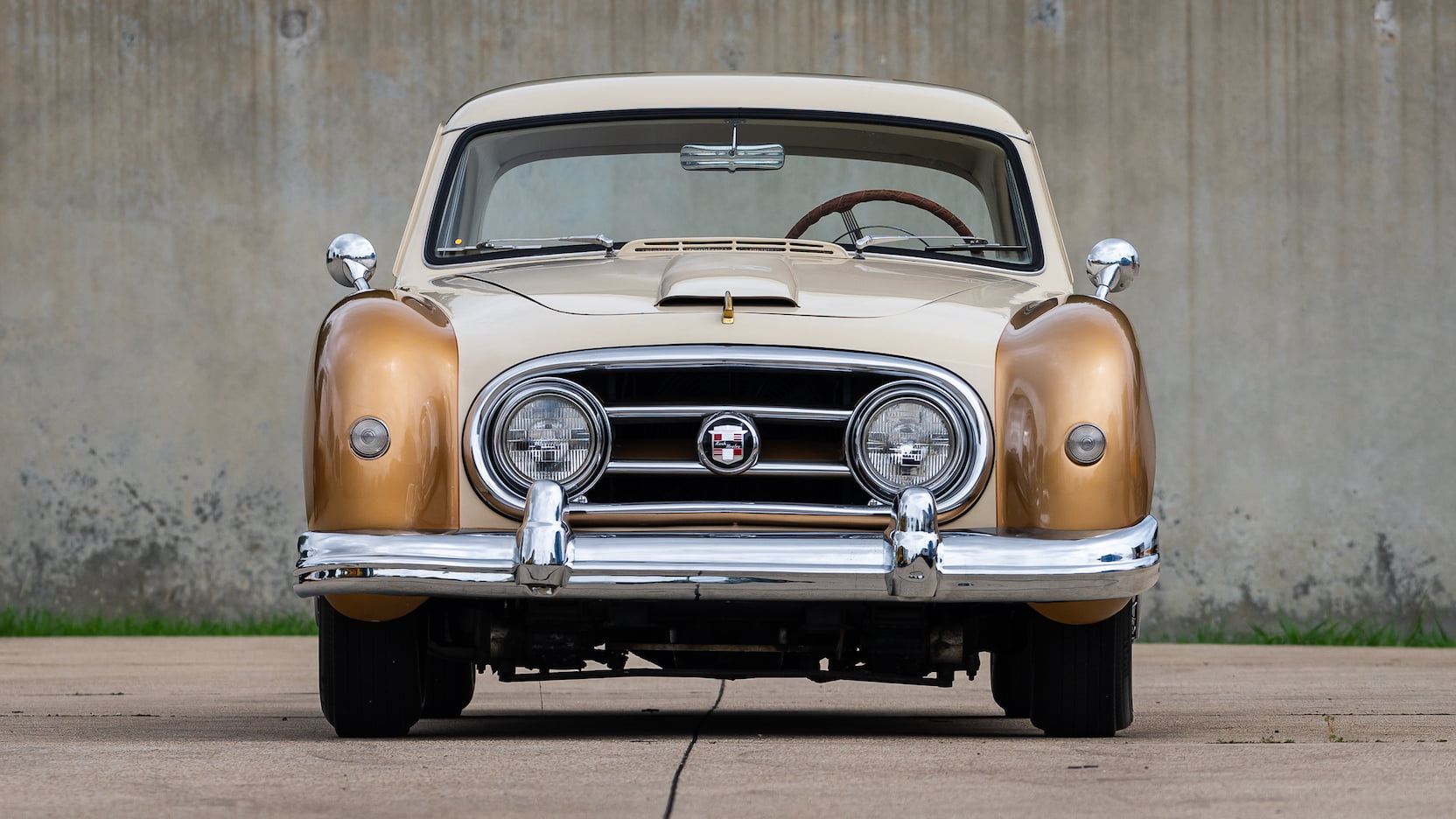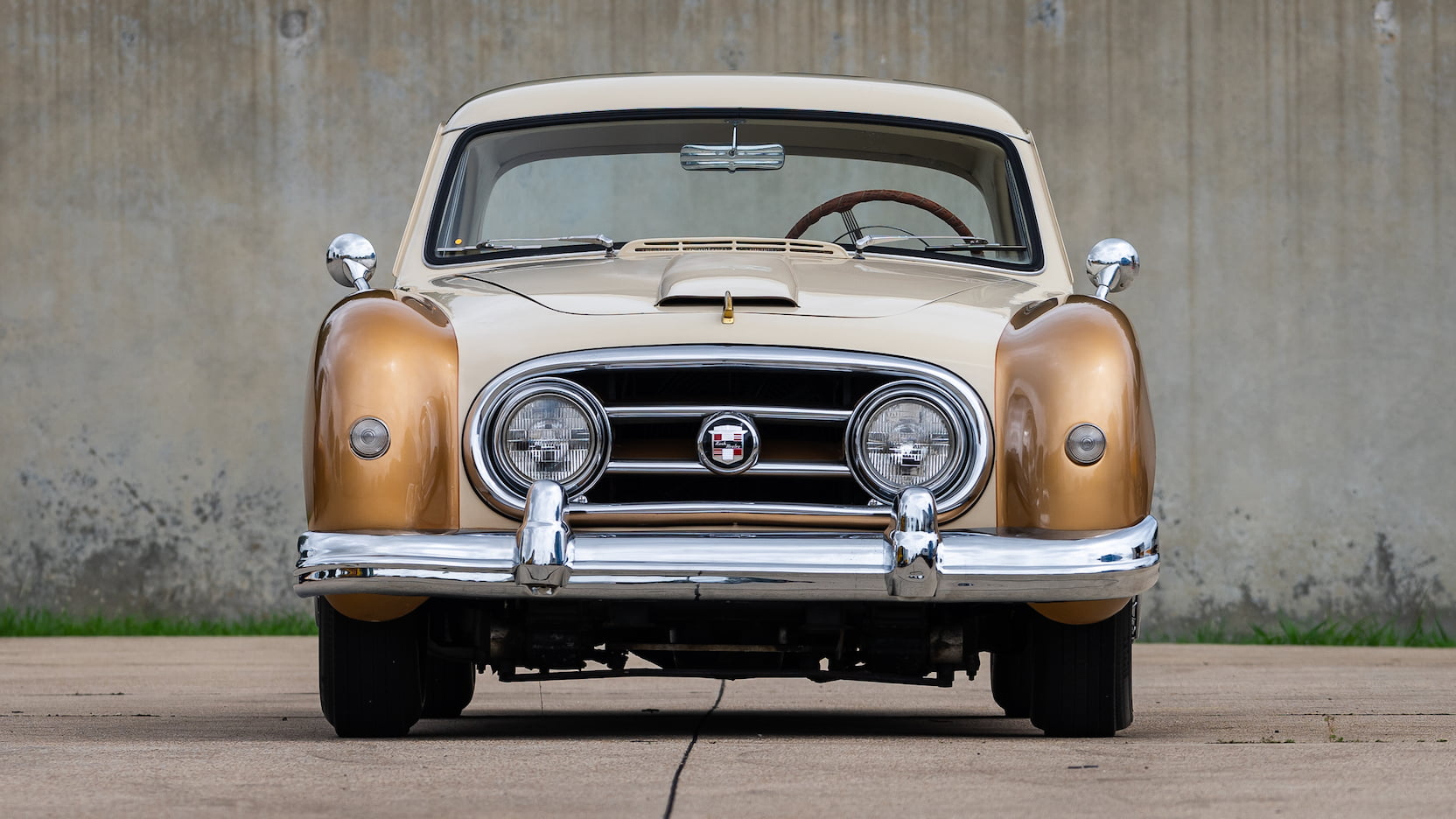 This somewhat global production line raised the price of the Nash-Healey from somewhere north of USD$4,000 to somewhere north of USD$6,000, making it an expensive car. The new model was first shown at the Chicago Automobile Show in February 1952.
The new Pininfarina bodied Nash-Healey roadsters were fitted with a larger 252.6 cu. in. (4.1 liter) engine which were fitted with twin side-draft Carter carburetors. For collectors and those checking the history of a Nash-Healey a guide is that the early "small six" engines were fitted up to chassis number N2250, and engine number 1163. Chassis and engine numbers above that are the 4.1 liter equipped cars.
1952 was to be a good year for the Nash-Healey however as one of the cars was entered in the 24 Hours Le Mans as a works car by the Donald Healey Car Company. The car was driven to a third place podium position by Leslie Johnson and Tommy Wisdom, and it was only beaten by the two works Mercedes W194 racing cars (the predecessors of the legendary 300 GL "Gullwing") which took first and second place. We can appreciate this feat even more when we realize that of the fifty-eight cars that started the race that year just seventeen finished it.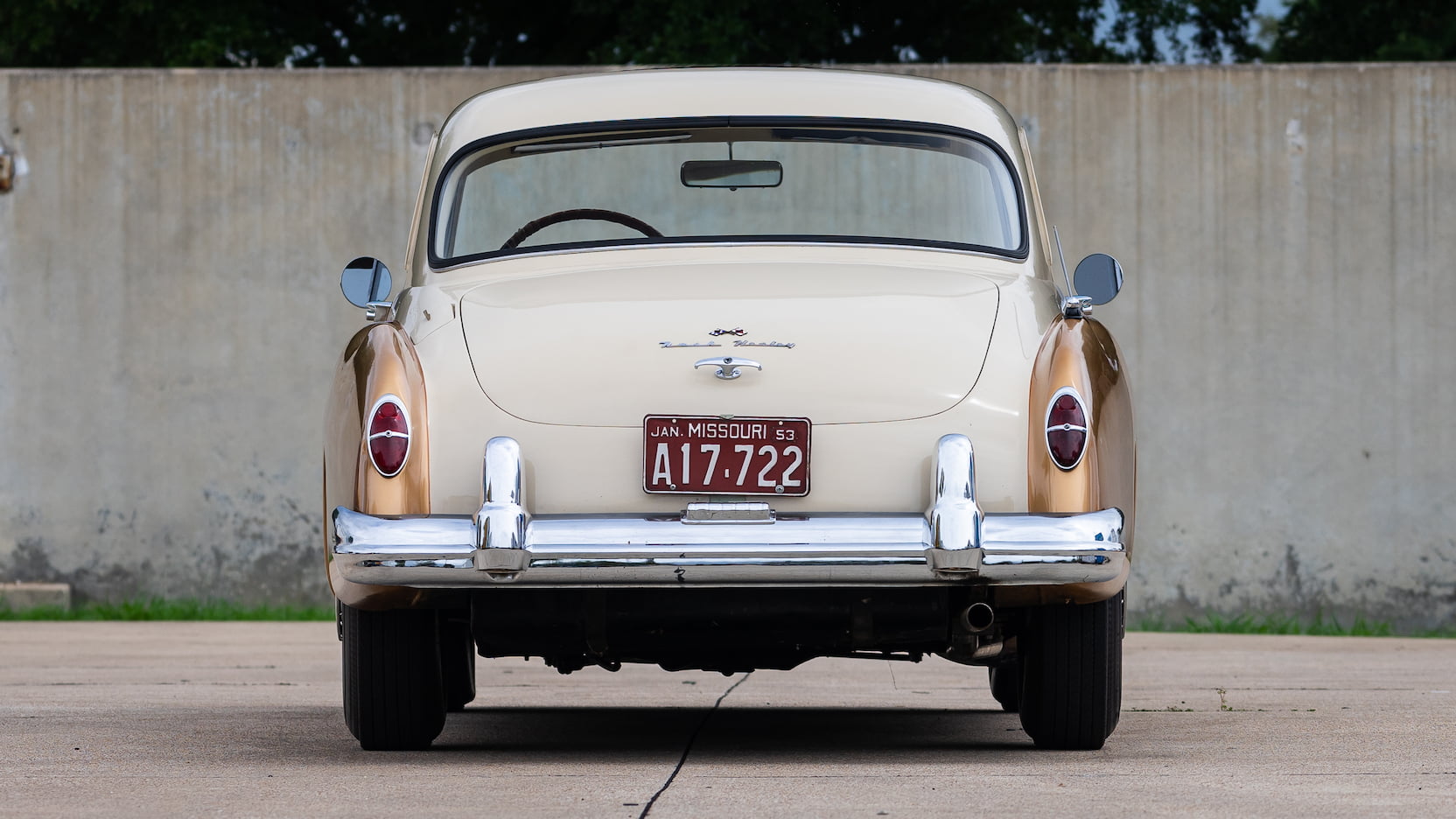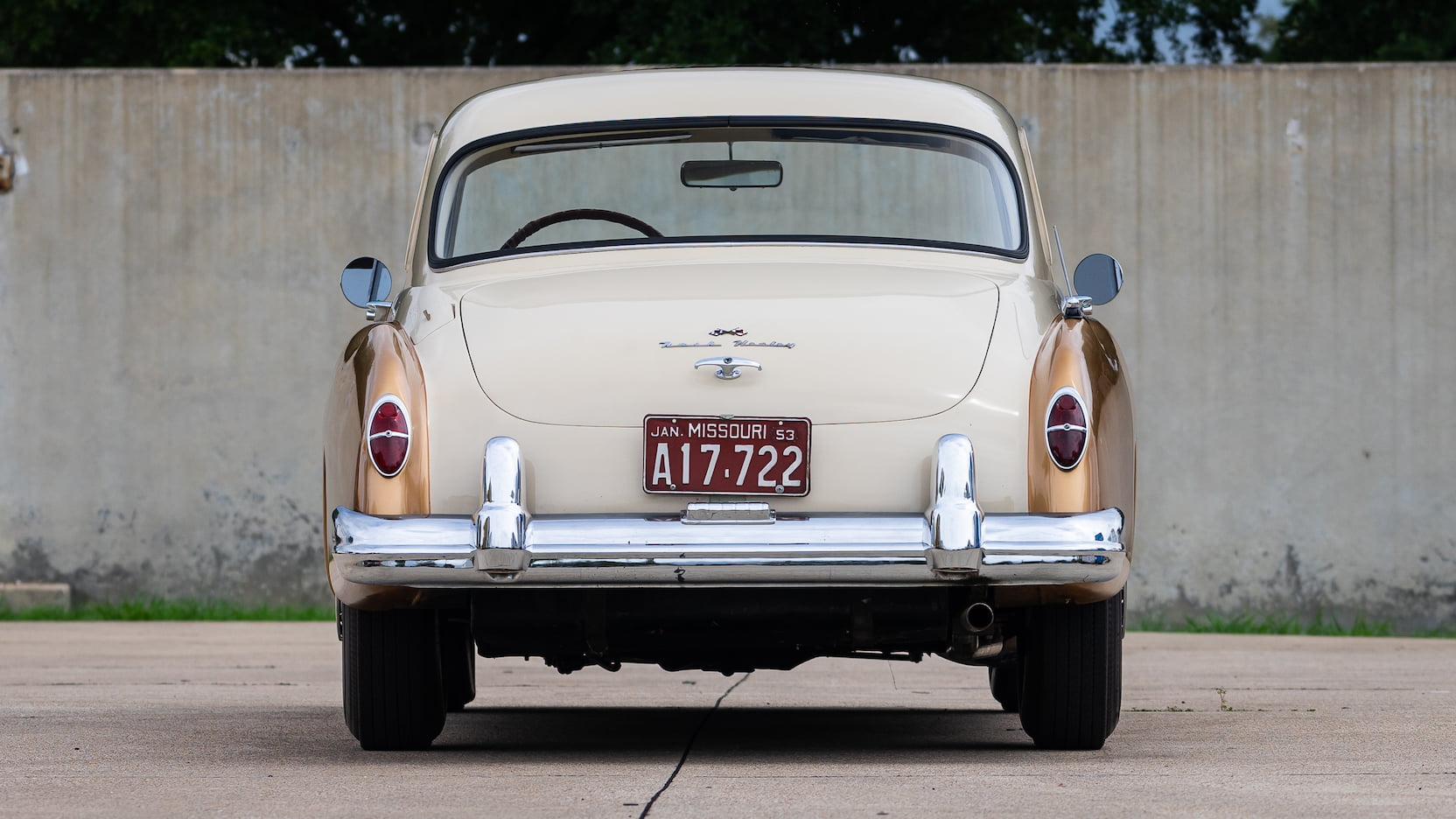 In January 1953 a Pininfarina hard top coupé was added to the model line-up. This coupé provided excellent weather proofing for comfortable use all year around. The coupé was made slightly larger to make it more spacious.
Dimensions: Roadster
Wheelbase: 102″
Overall Length: 170.75″
Width: 64″
Height: 48.65″
Track: Front 53″, Rear 54.87″
Dimensions: Coupé
Wheelbase: 108″
Overall Length: 180.5″
Width: 65.87″
Height: 55″
Track: Front 53″, Rear 54.87″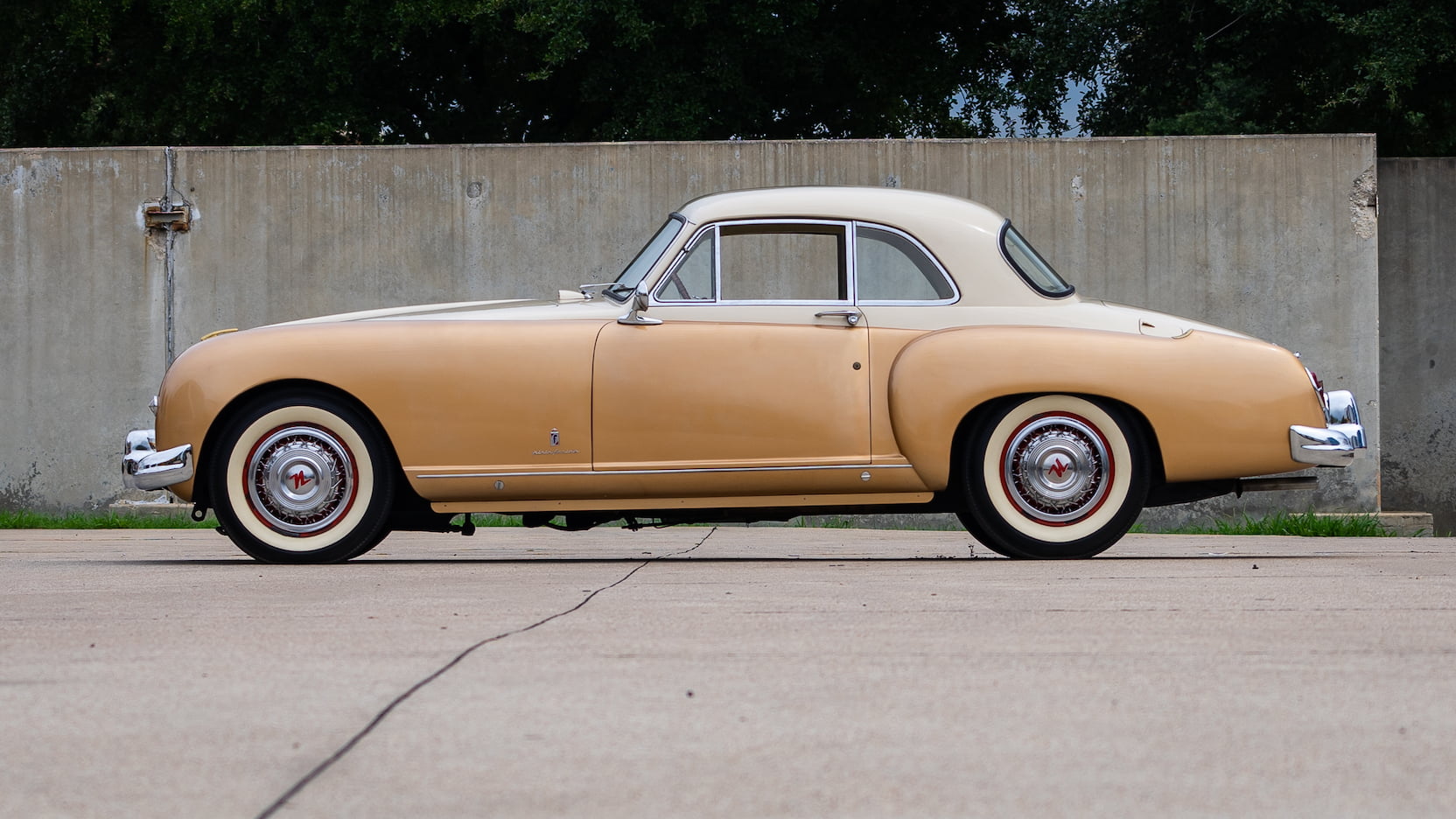 The coupé was called the Nash-Healey Le Mans and when it was entered in the 1953 International Concours D'elegance in Tresa, Italy, it won. The Nash-Healey is a car that is more impressive in the metal than it is in photographs as you will be aware if you have had the opportunity to see one. The Le Mans Coupé models continued to be made in 1954 (no roadsters were made that year) and production ended in August of that year.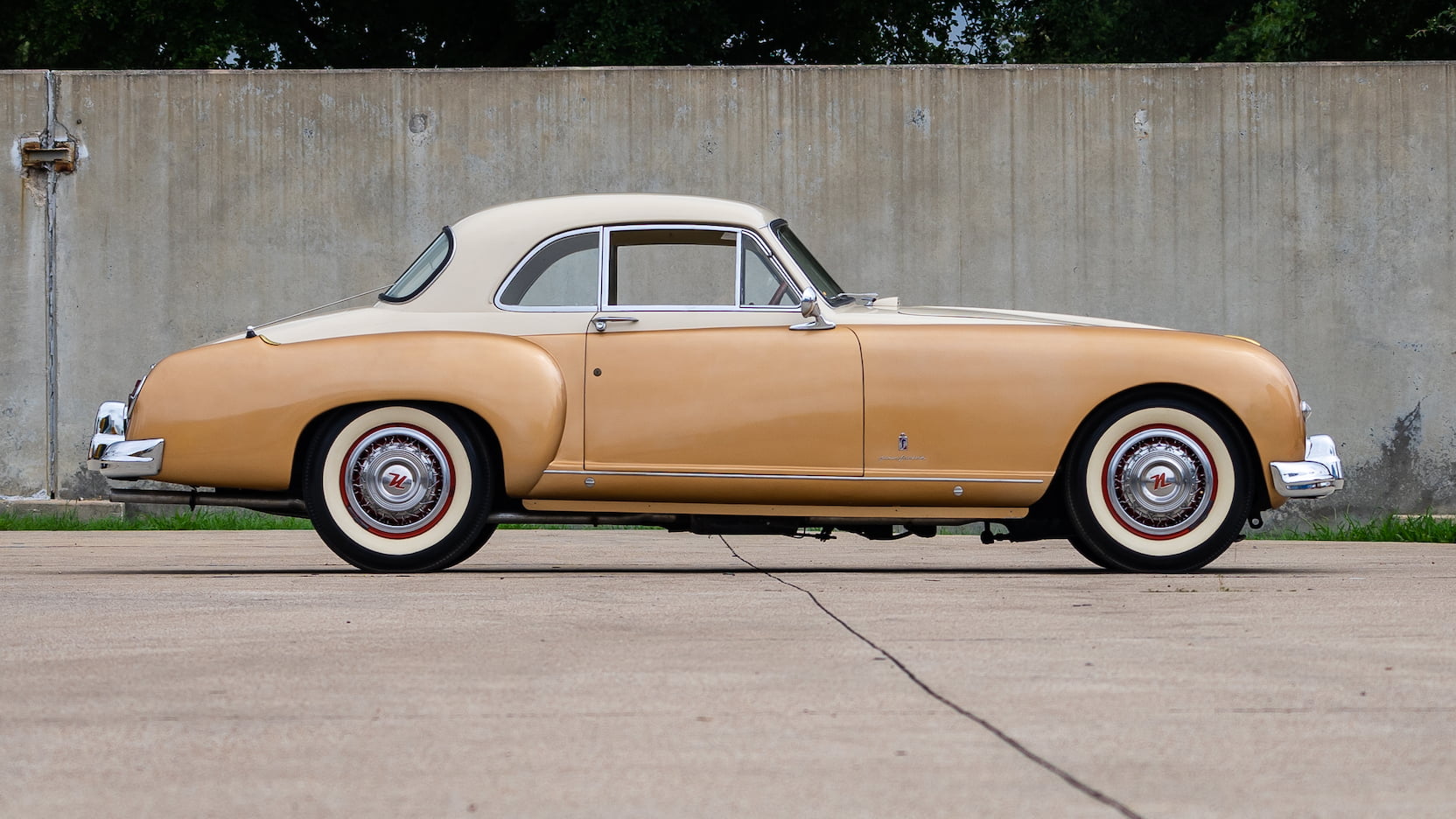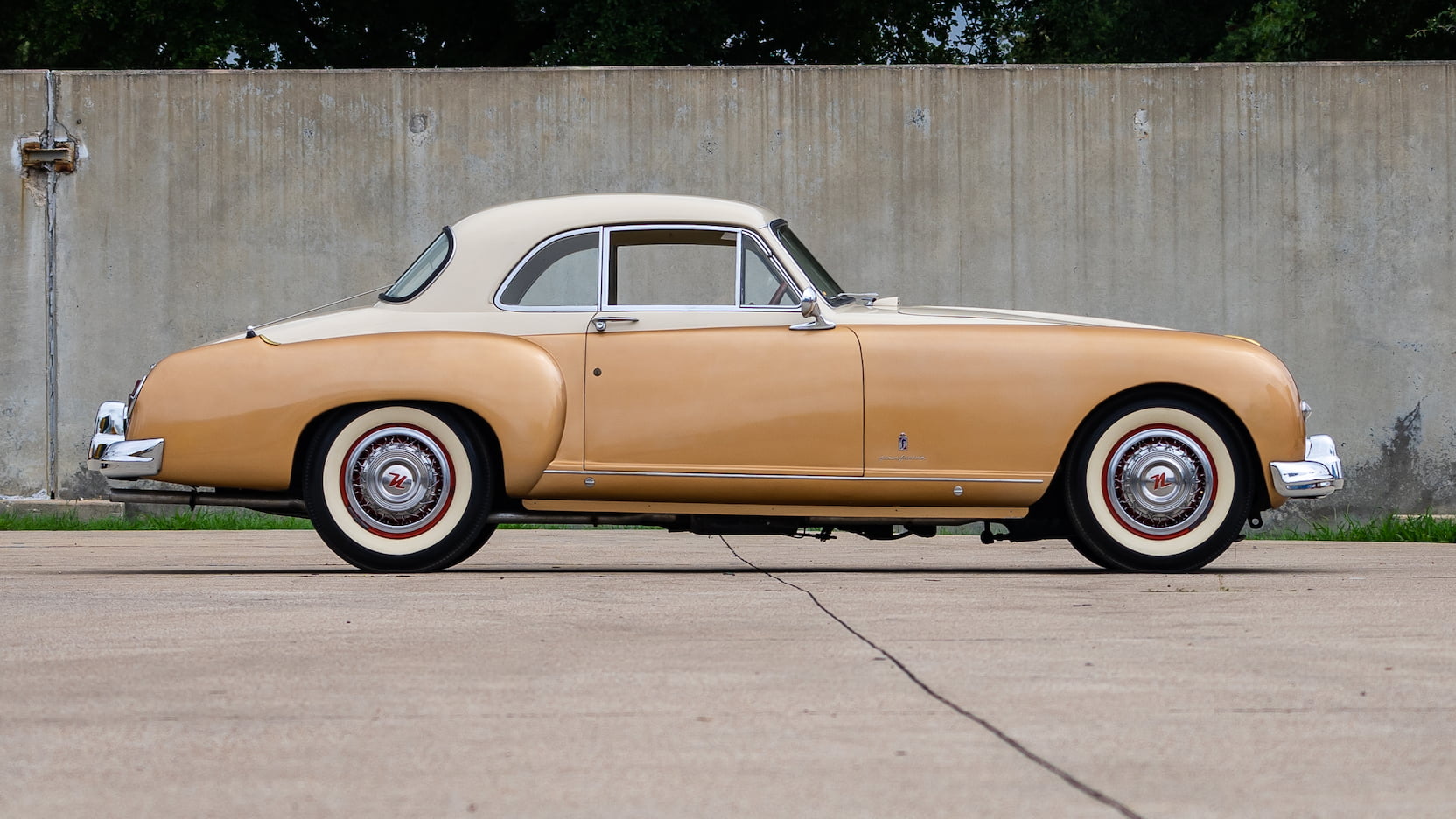 In total there were 506 Nash-Healey cars made; 90 Le Mans Coupés, 312 Pininfarina roadsters, and 104 of the original first model cars with the "small six" engine.
The Nash-Healey Le Mans Coupé in our pictures is a prime example of this automobile and it is coming up for sale by Mecum Auctions at their Dallas 2018 sale to be held over October 3rd-6th.
This car is a California car with no rust and it is believed to have an original 33,866 miles on the clock.
You will find the sale page for this car if you click here.
The Nash-Healey Le Mans Coupé is one of the great cars of the 1950's, it is certainly a car that I'd be happy to find garage space for. Not only is it a great car of itself, but it holds a place in automotive history being associated with Donald Healey, and as the car that pushed GM into thinking that they might just need to build a sports car too: so they built the Chevrolet Corvette.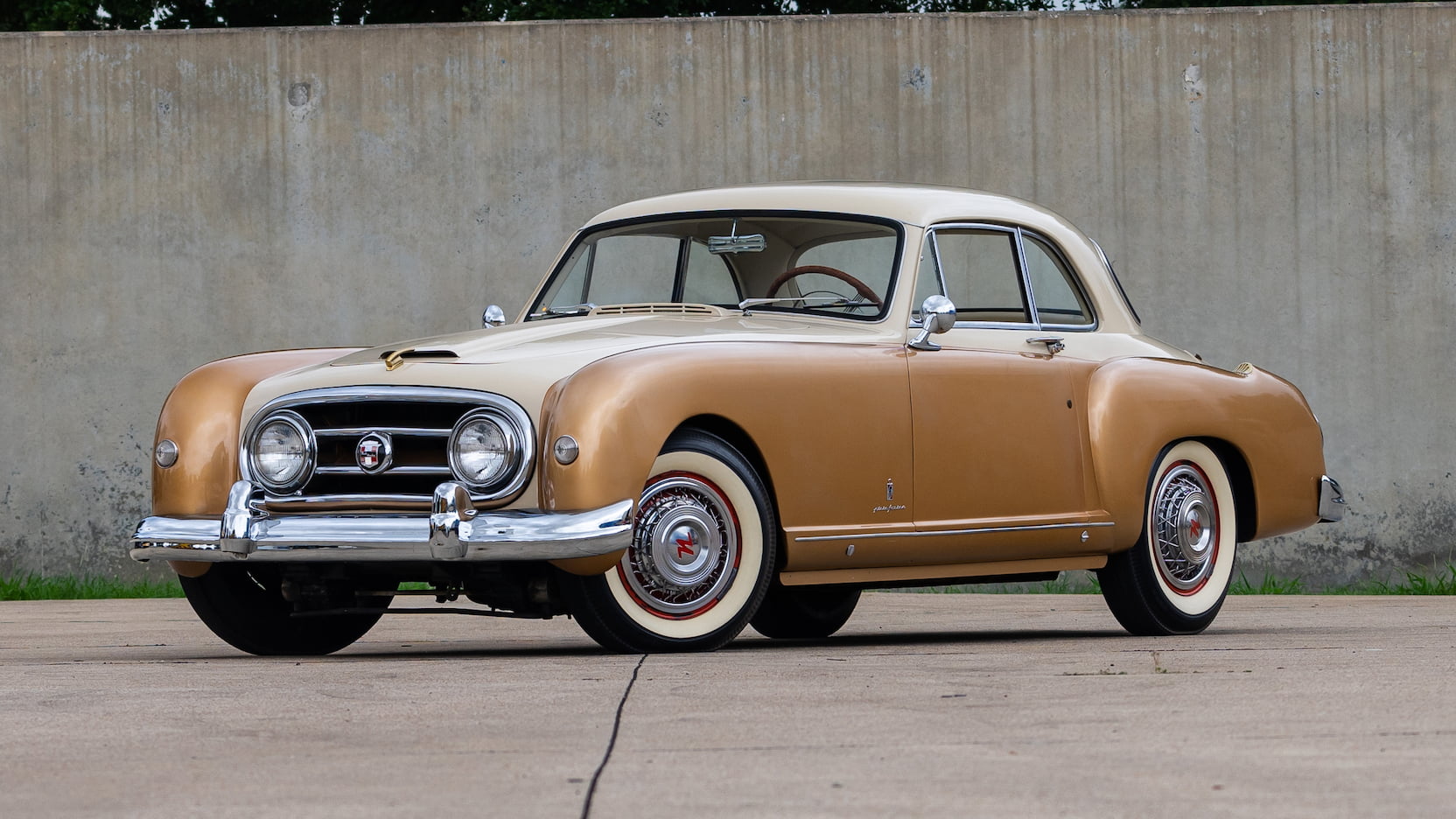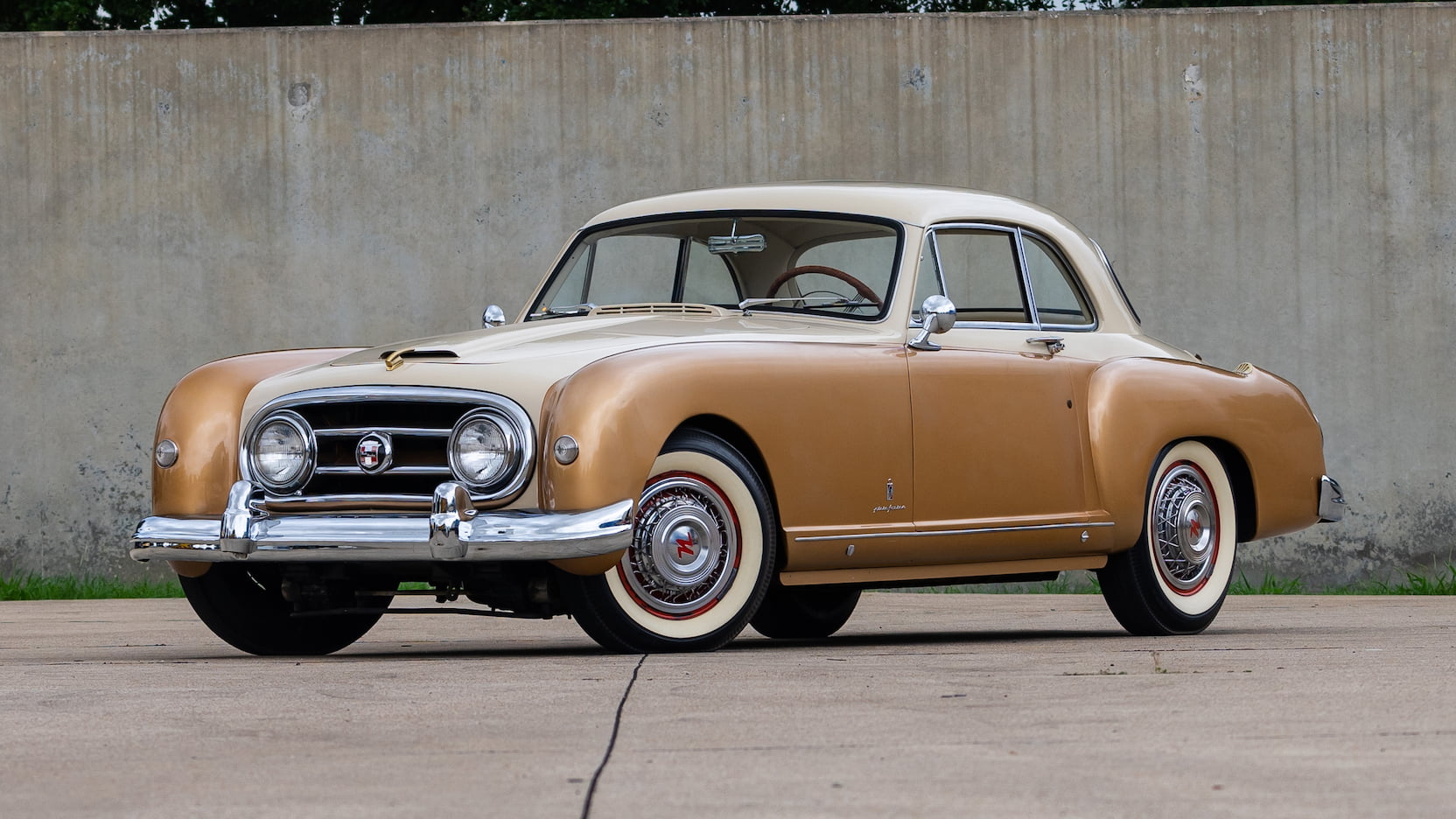 (All pictures courtesy Mecum Auctions except as otherwise noted).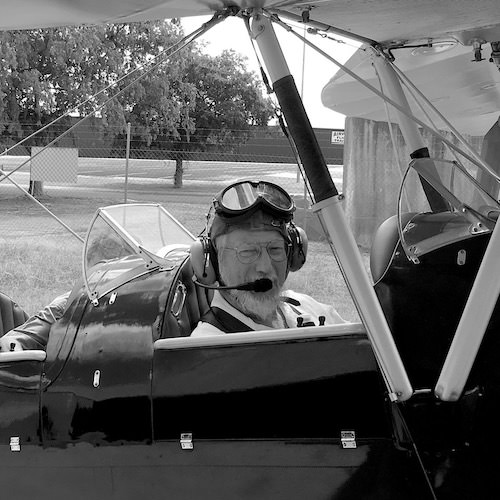 Jon Branch is the founder and senior editor of Revivaler and has written a significant number of articles for various publications including official Buying Guides for eBay, classic car articles for Hagerty, magazine articles for both the Australian Shooters Journal and the Australian Shooter, and he's a long time contributor to Silodrome.
Jon has done radio, television, magazine and newspaper interviews on various issues, and has traveled extensively, having lived in Britain, Australia, China and Hong Kong. His travels have taken him to Indonesia, Israel, Italy, Japan and a number of other countries. He has studied the Japanese sword arts and has a long history of involvement in the shooting sports, which has included authoring submissions to government on various firearms related issues and assisting in the design and establishment of shooting ranges.