A knife, be it for hunting or the kitchen, is an item that you are likely to keep for decades, perhaps even a lifetime, and which you may well pass on to one of your children. I still have a Victorinox chef's knife that was a wedding gift, and my wife and I were married almost thirty eight years ago. So, if you have a penchant for "sharp toys" as my lovely wife describes them, then it is near certain to be worth it to shell out a lot of shekels on a knife that you delight in, rather than on something that looked fabulous in a picture on the Internet, but that proved disappointing when it arrived. I'd much rather own one top quality knife that becomes a much appreciated companion, than have a collection of pretty, but mediocre ones.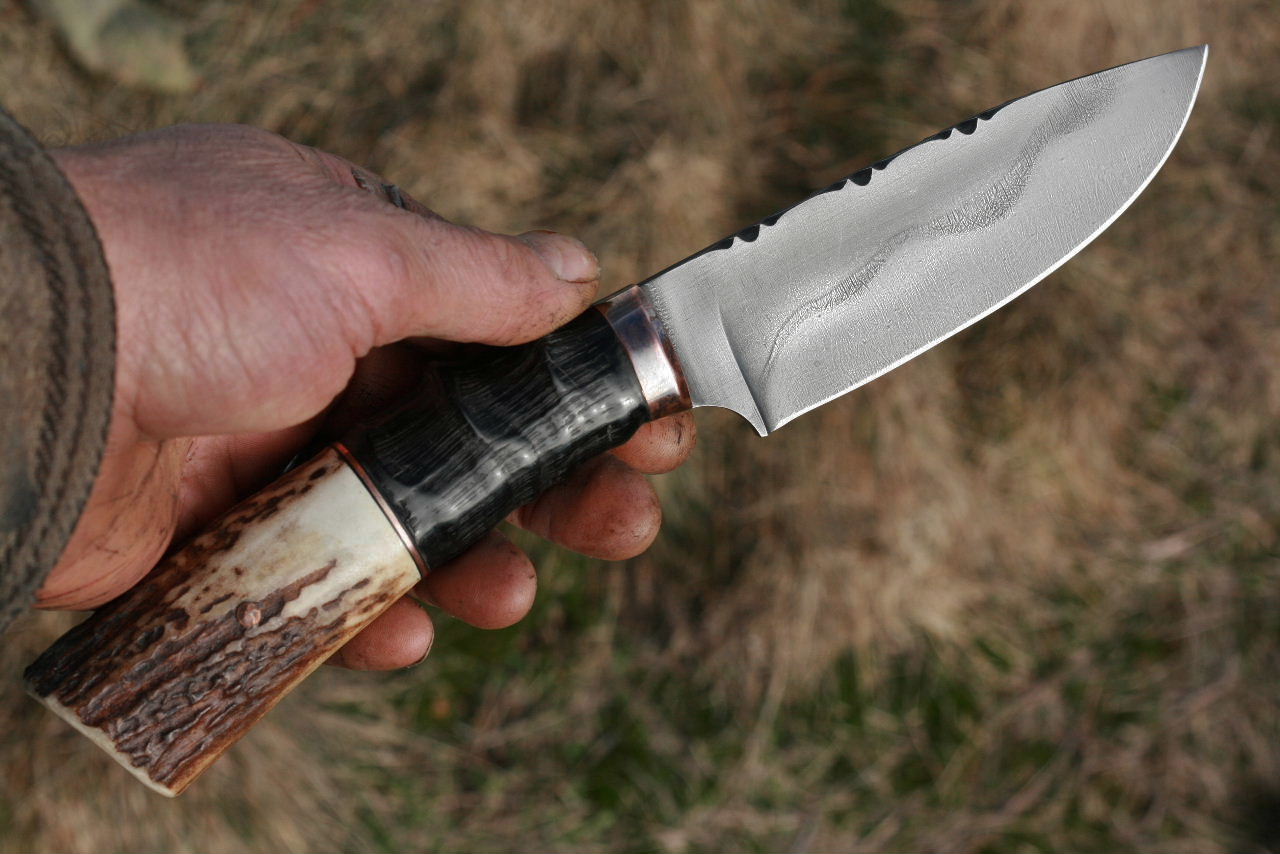 The Custom Large Hunter in African antelope and elk antler from C Thomas is an example of a knife that would be guaranteed to become a much appreciated companion on hunting trips or on that "once in a lifetime" safari. The blade is made from old 3/16″ thick 8670 lumber mill saw steel re-cycled and re-formed into this beautiful blade with a clay heat treat line or "hamon" as the Japanese would call it. The hilt is made of Idaho Elk tine with African Blesbok horn and copper fittings. It looks worth every cent of its US$750.00 asking price. A knife that you would enjoy for a lifetime, and your children will likely fight over it when you're dead.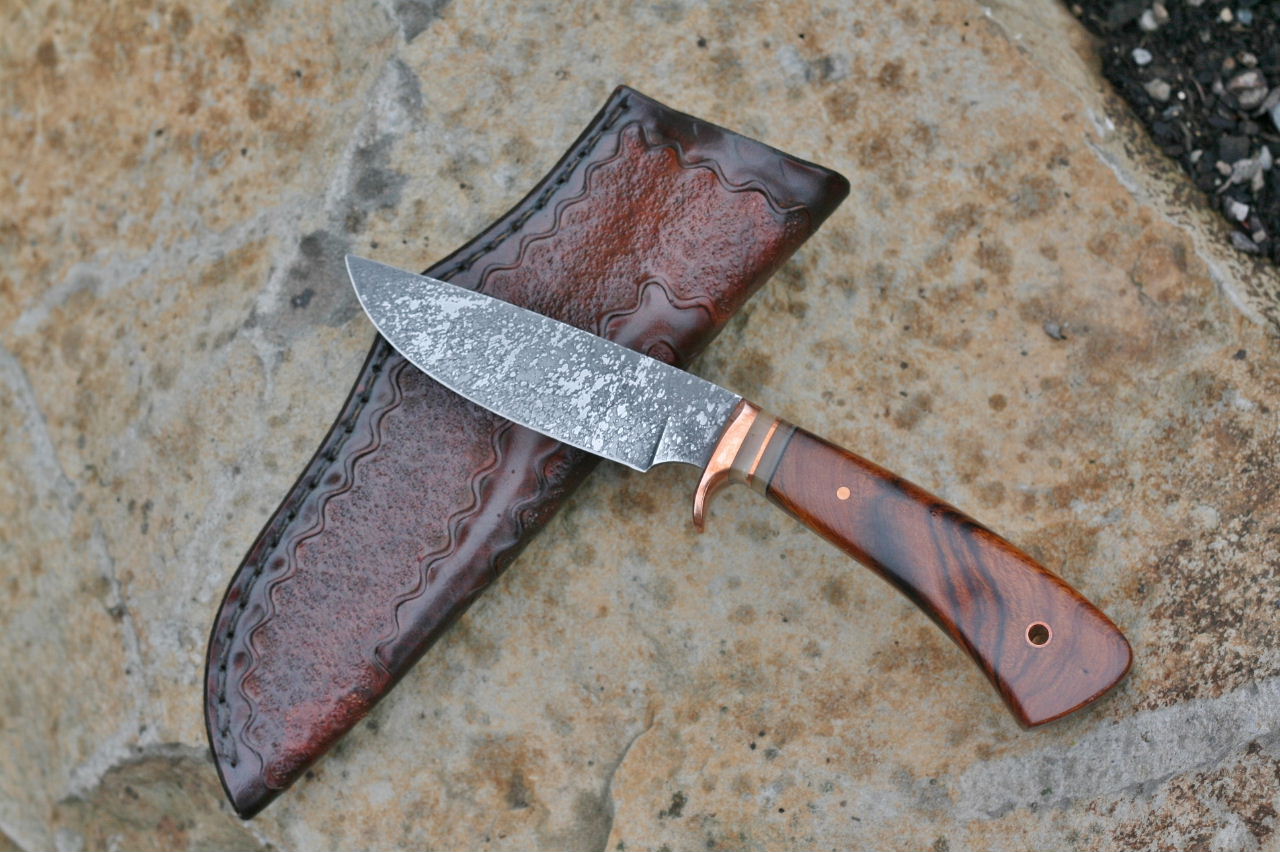 Another example of C Thomas's "user friendly art" is the Custom Drop Point Hunting Knife with ironwood grip. This knife has the characteristic restrained and elegantly functional design that makes it a delight to look at and a delight to use; hence the notion of "user friendly art". This knife is priced at US$375.00.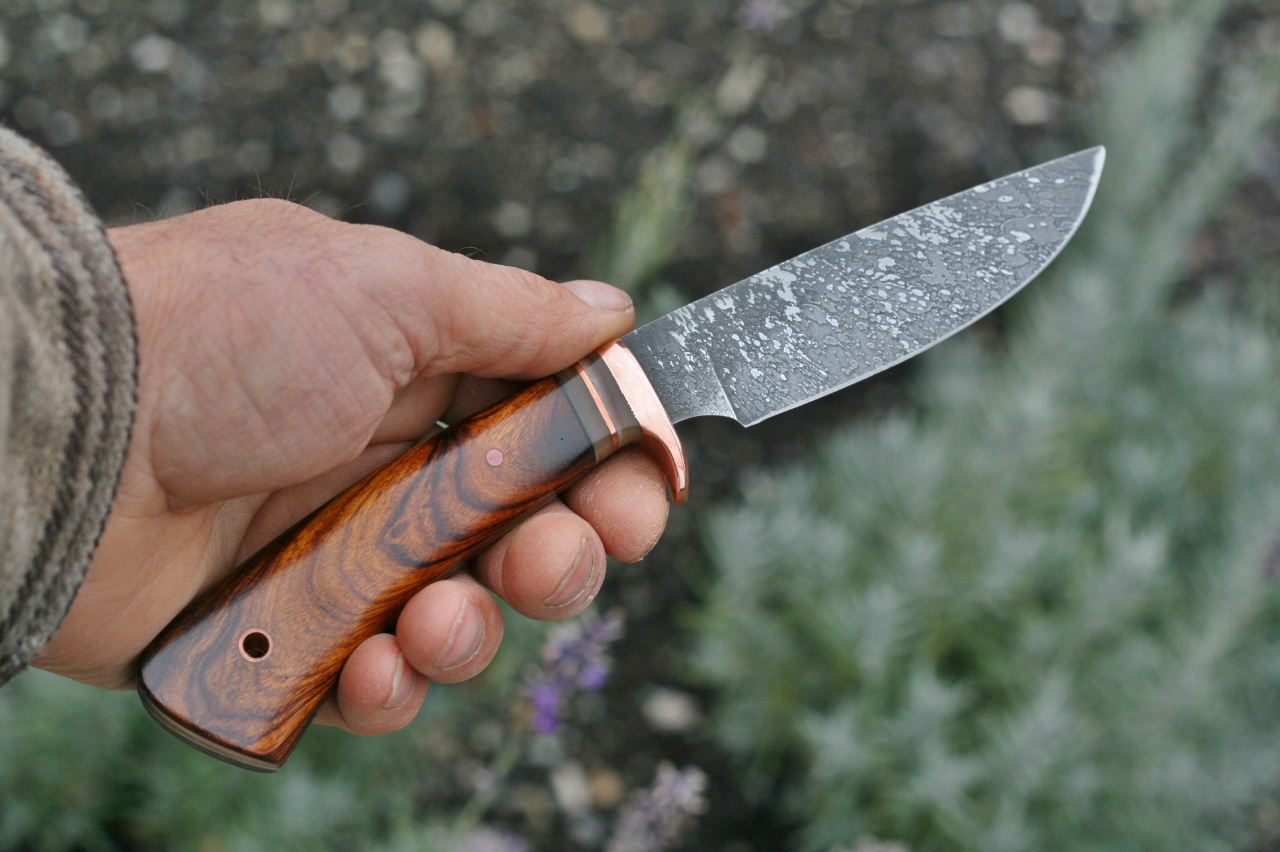 C Thomas Large Game Hunter with figured oak grip is a pretty piece with a novel etch pattern that instantly catches the eye.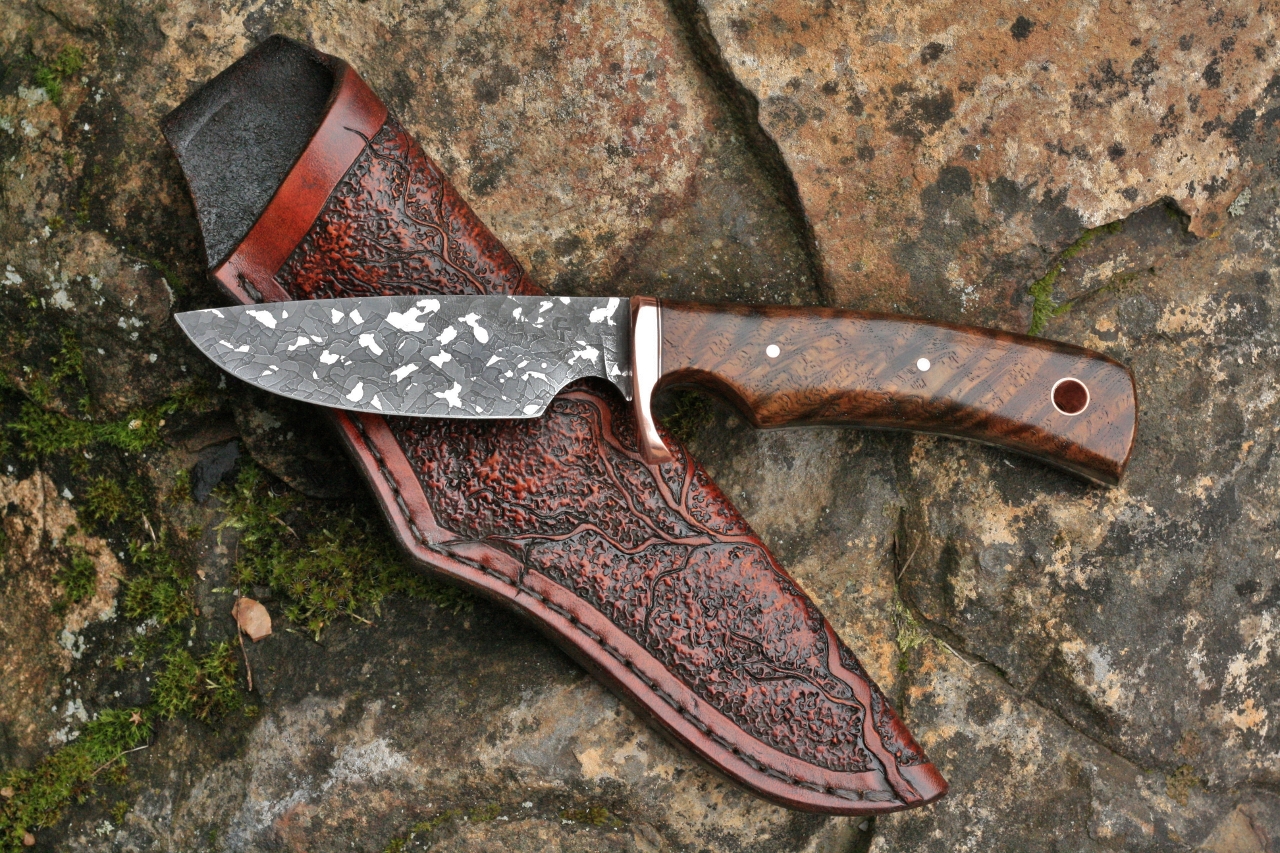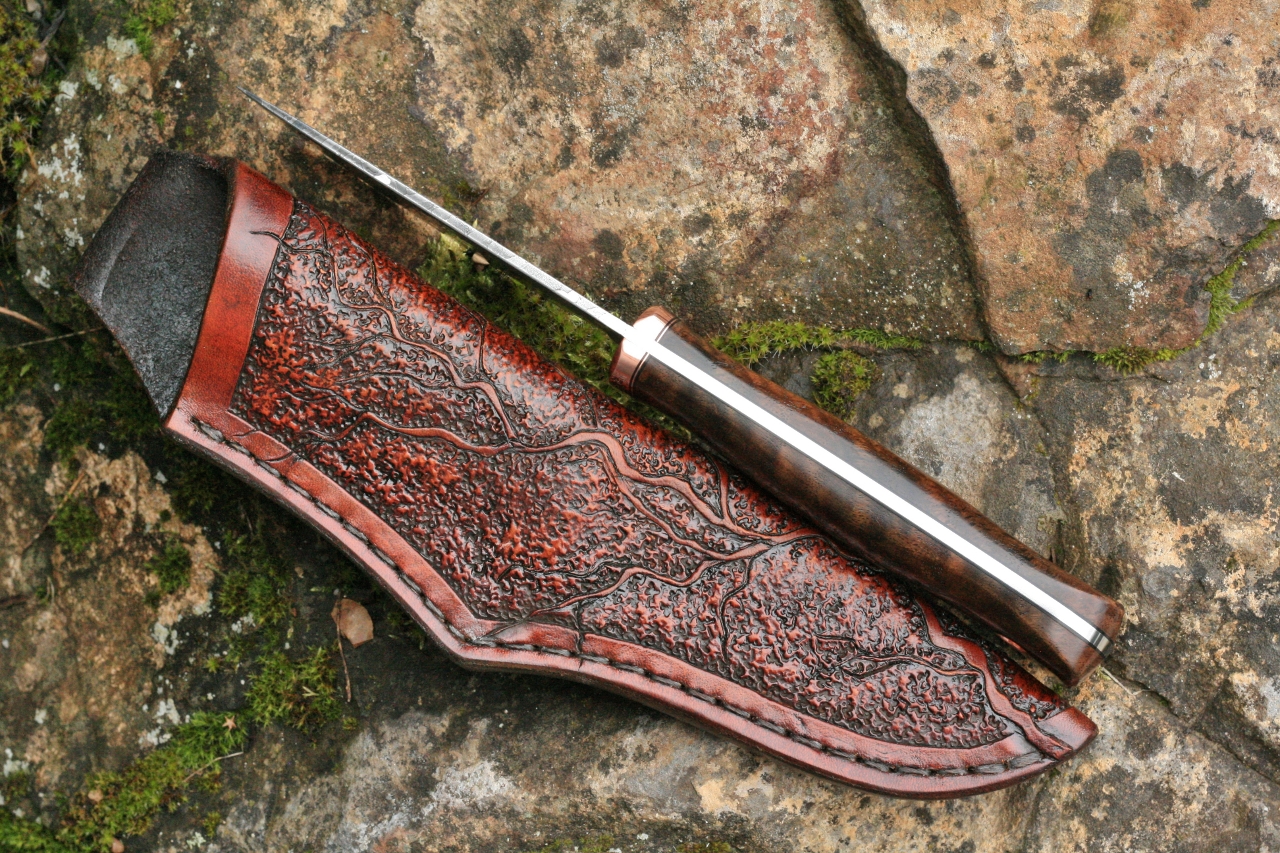 On the Large Game Hunter I particularly like the finger grooves in the rear of the blade and front of the grip. When skinning and dressing out game I often like to take a grip where I extend my forefinger along the spine of the blade and having those finger grooves to safely accommodate such a grip is a really nice design feature. One that I would use a lot. This knife is priced at US$395.00 and looks a bargain in its design and quality.
You'll find C. Thomas Knives website if you click here.
If you are looking for a knife that will become a companion for life then this could be a good place to start looking.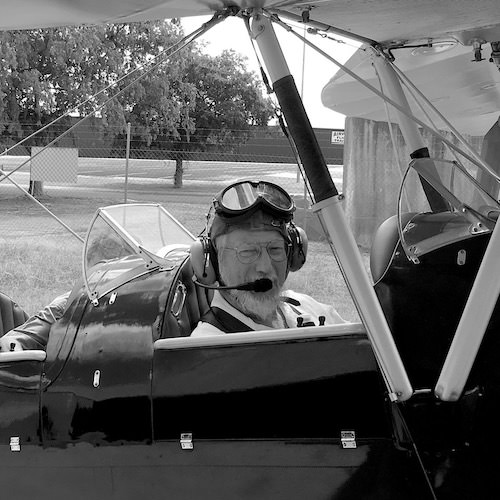 Jon Branch is the founder and senior editor of Revivaler and has written a significant number of articles for various publications including official Buying Guides for eBay, classic car articles for Hagerty, magazine articles for both the Australian Shooters Journal and the Australian Shooter, and he's a long time contributor to Silodrome.
Jon has done radio, television, magazine and newspaper interviews on various issues, and has traveled extensively, having lived in Britain, Australia, China and Hong Kong. His travels have taken him to Indonesia, Israel, Italy, Japan and a number of other countries. He has studied the Japanese sword arts and has a long history of involvement in the shooting sports, which has included authoring submissions to government on various firearms related issues and assisting in the design and establishment of shooting ranges.