A Hearse as a Multi-Purpose Vehicle with Character
The car's of the 1930's just ooze character and one of the more outstanding American cars of that era was the LaSalle. So what do you get when you have a 1930's LaSalle that's fitted out as a hearse? You get character on steroids. The sort of character that stops people in their tracks and attracts crowds.
A hearse is a multi-purpose vehicle. It can be used for its designated purpose, but it is also a brilliant vehicle for carrying gear. So for example if you have a touring band then the flat load area in the rear has little rollers that make sliding boxes of equipment a breeze: it would have been perfect for Elvis Presley for example. If you are a shooter and you want easy loading for gun or rifle cases and ammo, the ice-box and other equipment then again this hearse would prove superb. And as an added advantage you can put a camping mattress in the back and sleep in the car if you want to. So a hearse is a flexible multi-purpose vehicle, and they don't turn up for sale all that often.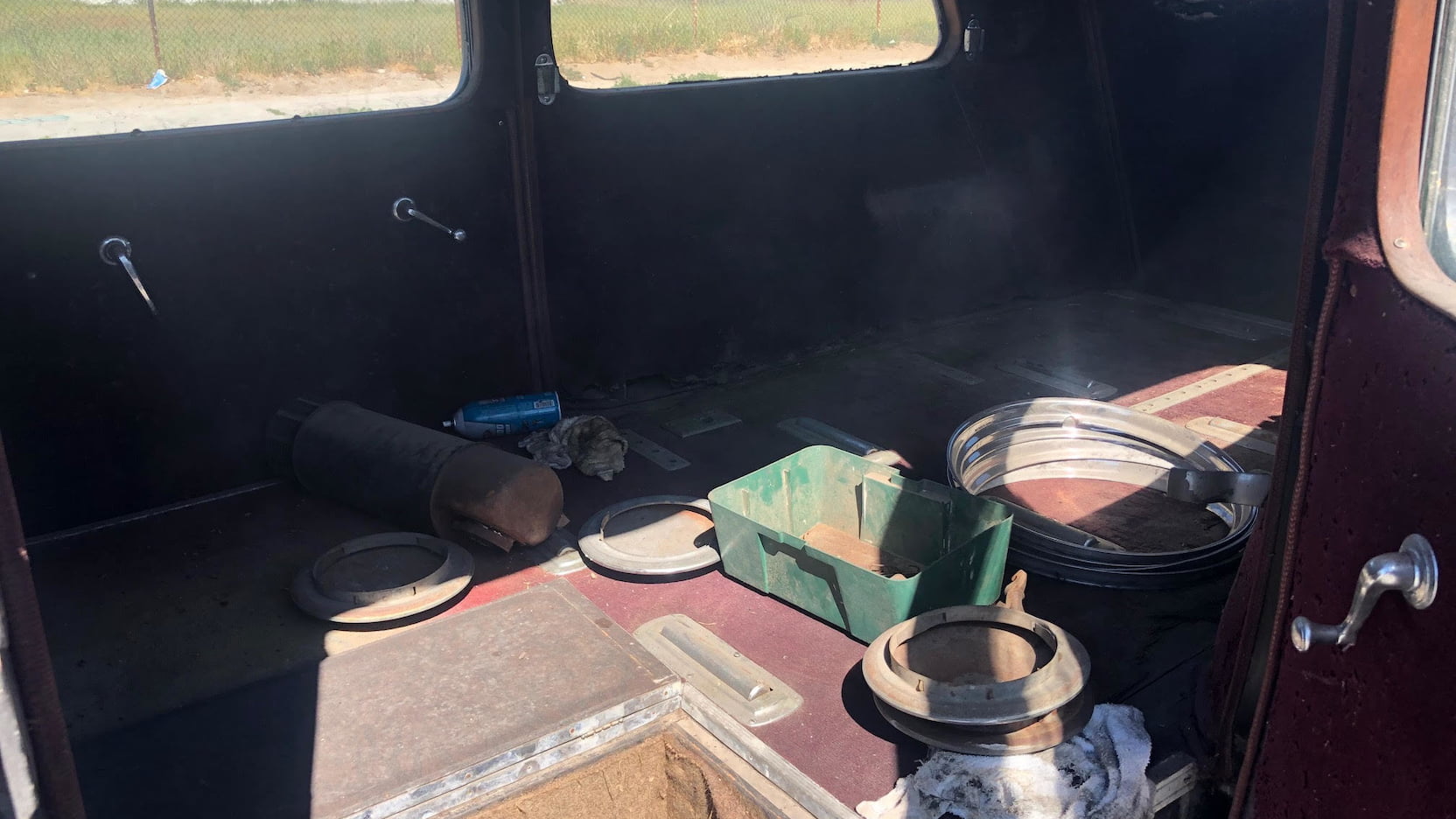 A Potted History of LaSalle
LaSalle were a car marque created by General Motors to fill the perceived gap between Buick and the top of the line Cadillac. The idea for the LaSalle originated with General Motors CEO Alfred P. Sloan and he handed the concept over to one of GM's top designers, Harley Earl. Earl's first LaSalle model was based on the Cadillac "C Platform" and it made its appearance in 1927. The LaSalle was powered by the Cadillac Ninety Degree V8 engine and had a three speed manual gearbox. The car had lively performance by 1920's standards and to demonstrate this on June 20th, 1927 a LaSalle was taken to the Milford Proving Grounds where it managed to average 95.2 mph for nine hours and forty five minutes before an oil system fault brought the test to a premature end. By comparison Indianapolis racing cars of that year averaged 97.5 mph during that race.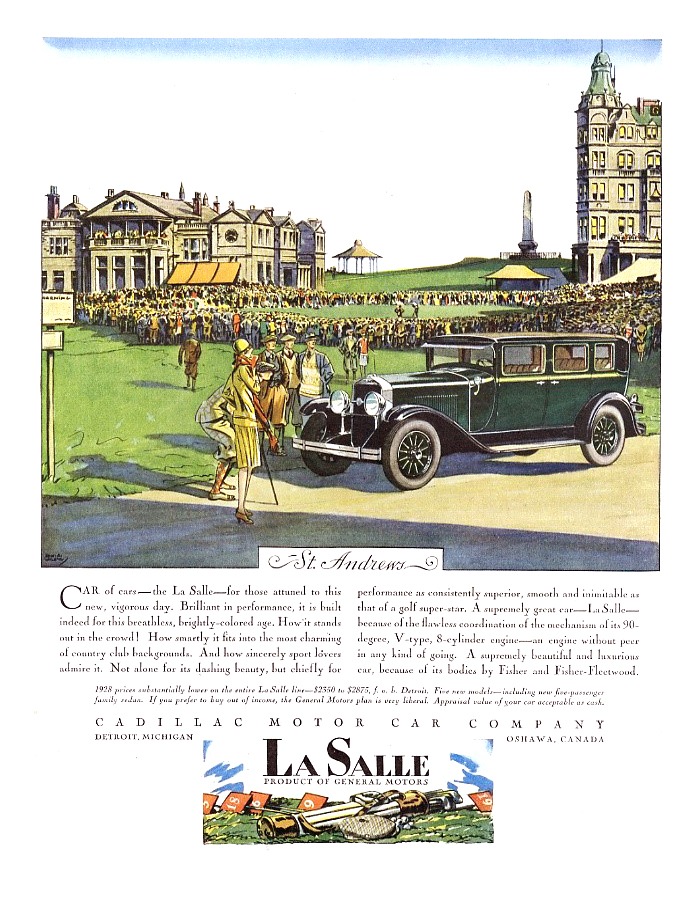 The Wall Street Crash and resulting Great Depression caused all automobile manufacturers problems and sales of the newer model LaSalle was subject to that depression in sales also. By 1934 the decision had been made to use the less expensive GM "B Platform" as used for the Oldsmobile and Buick models. Harley Earl created the car to fit on the chassis and it was an example of the best of American styling of that era with a slim and graceful front grille.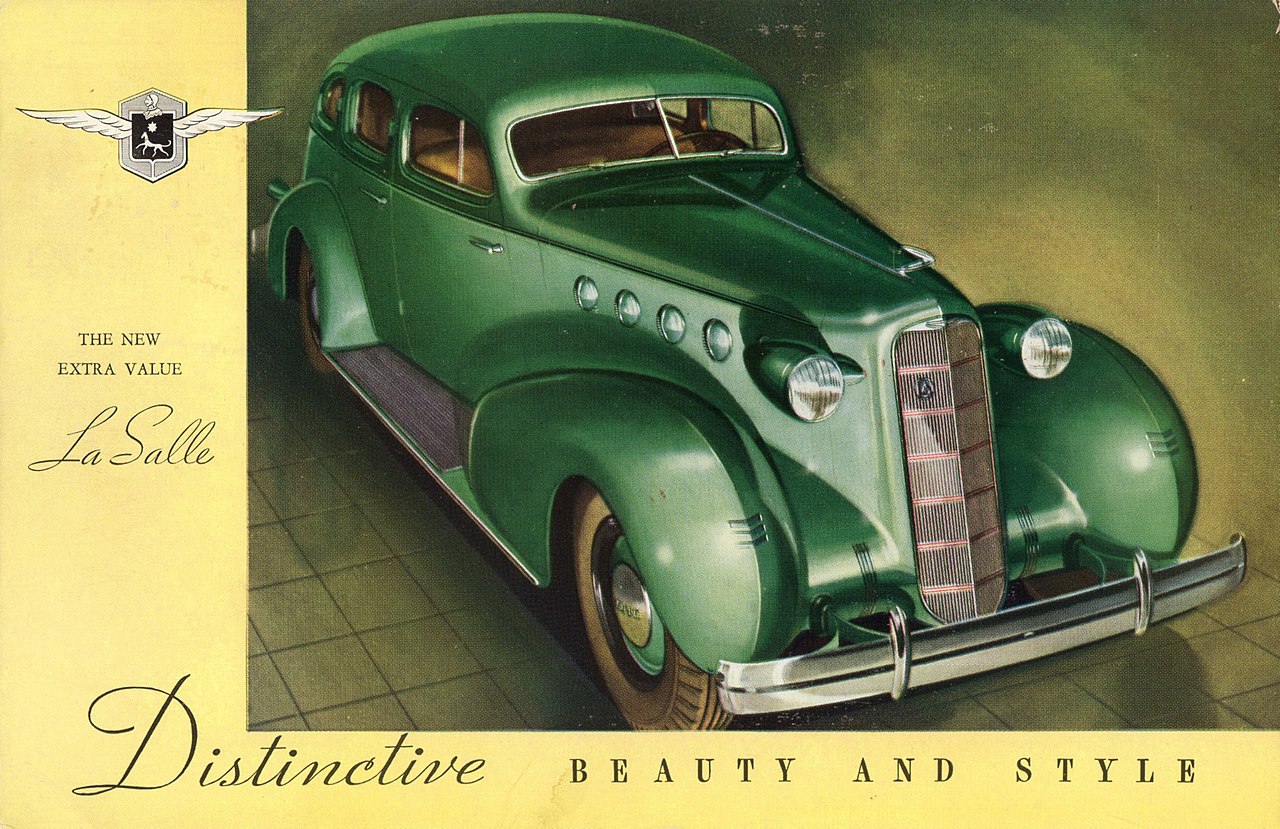 Beautiful though the new model LaSalle was it faced stiff competition in that Depression era with rival Packard marketing their new "One-Twenty" and Lincoln their "Lincoln Zephyr". What was under the hood of the LaSalle was something that should have earned it much buyer desirability, because it was installed with a 248 cu. in. straight eight.
Despite being one of the most desirable automobiles on the market at the time the LaSalle was revised in 1937 and fitted with a 322 cu. in. V8 but that was not enough to make it carve out a niche for itself and so the production of LaSalle cars ceased in 1941 as the United States entered the Second World War.
A 1934 LaSalle Hearse Barn Find
The straight eight LaSalle of 1934-1938 is, in my view at least, perhaps the most interesting of the various models before and after. LaSalles were made with wheelbase lengths from 128″ to 134″ and so the hearse that is coming up for sale is made on the long wheelbase chassis.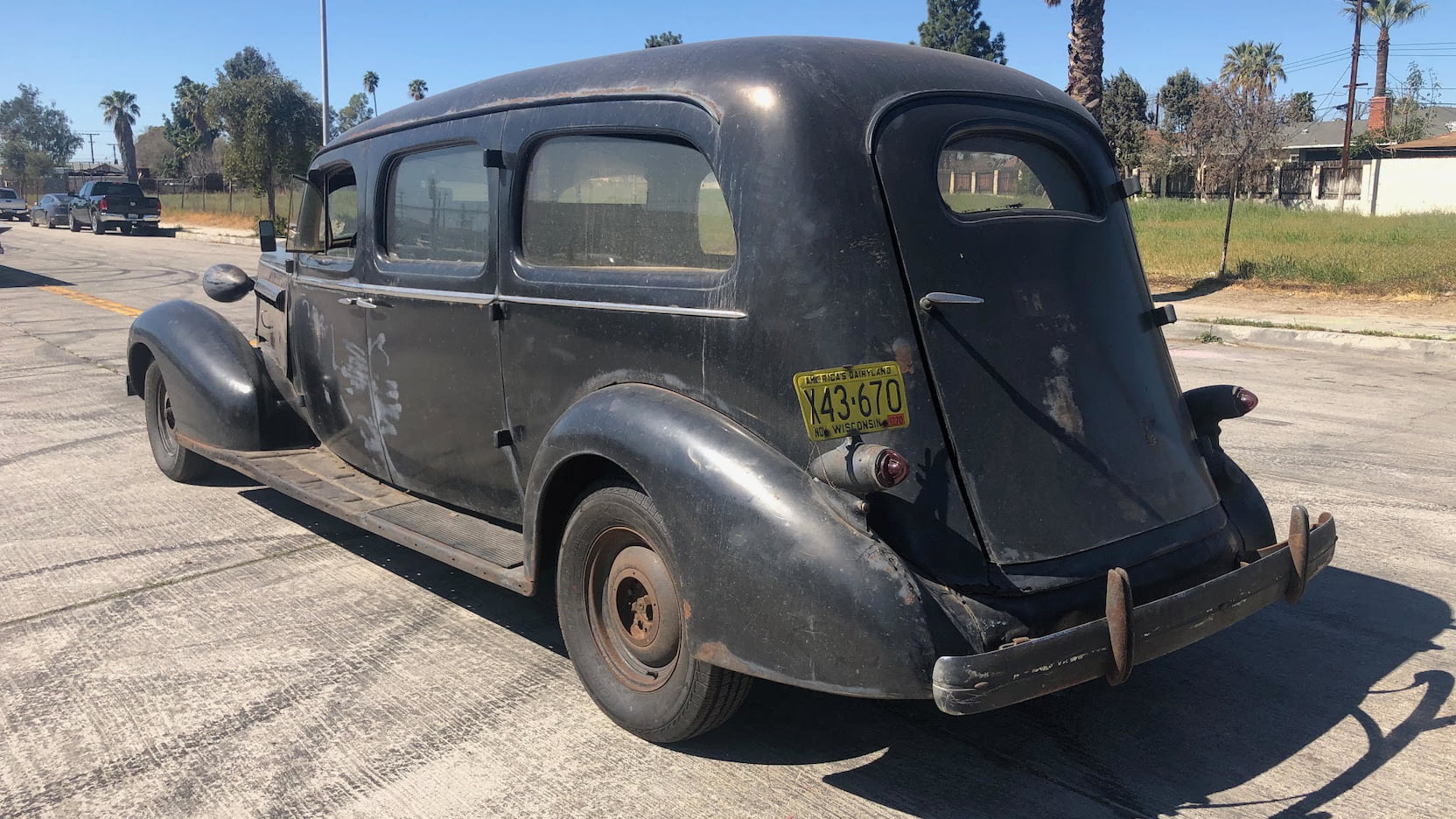 This barn find restoration project car looks to be in quite good condition and it would appear that an economically viable restoration would be achievable. Once complete it would without doubt be a head turner, and a practical vintage car also.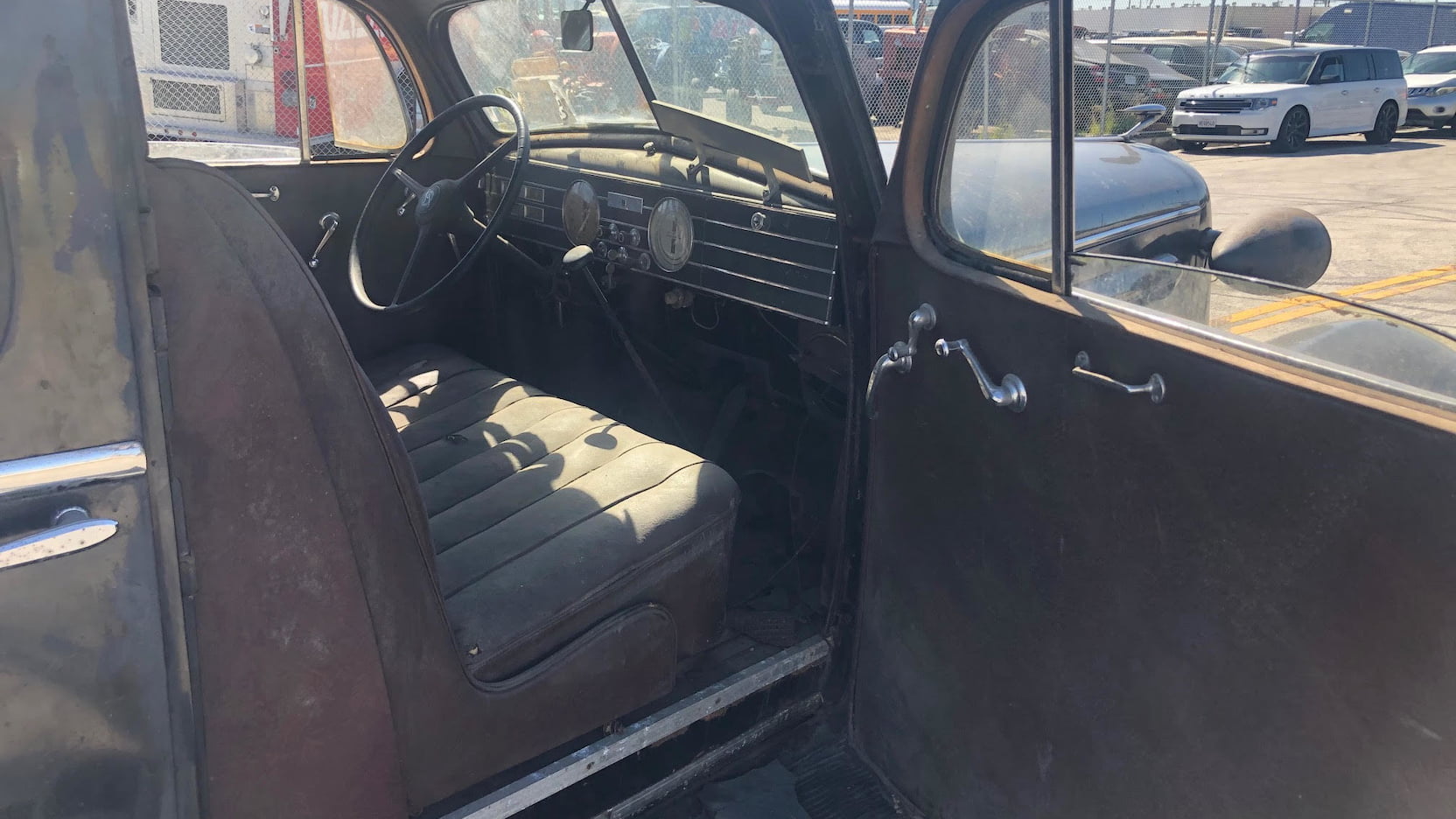 This car is coming up for sale by Mecum Auctions at their Glendale 2020 sale to be held over March 11-14, 2020.
You will find the sale page if you click here.
In my thinking this car is a star of the show simply because it has such great character.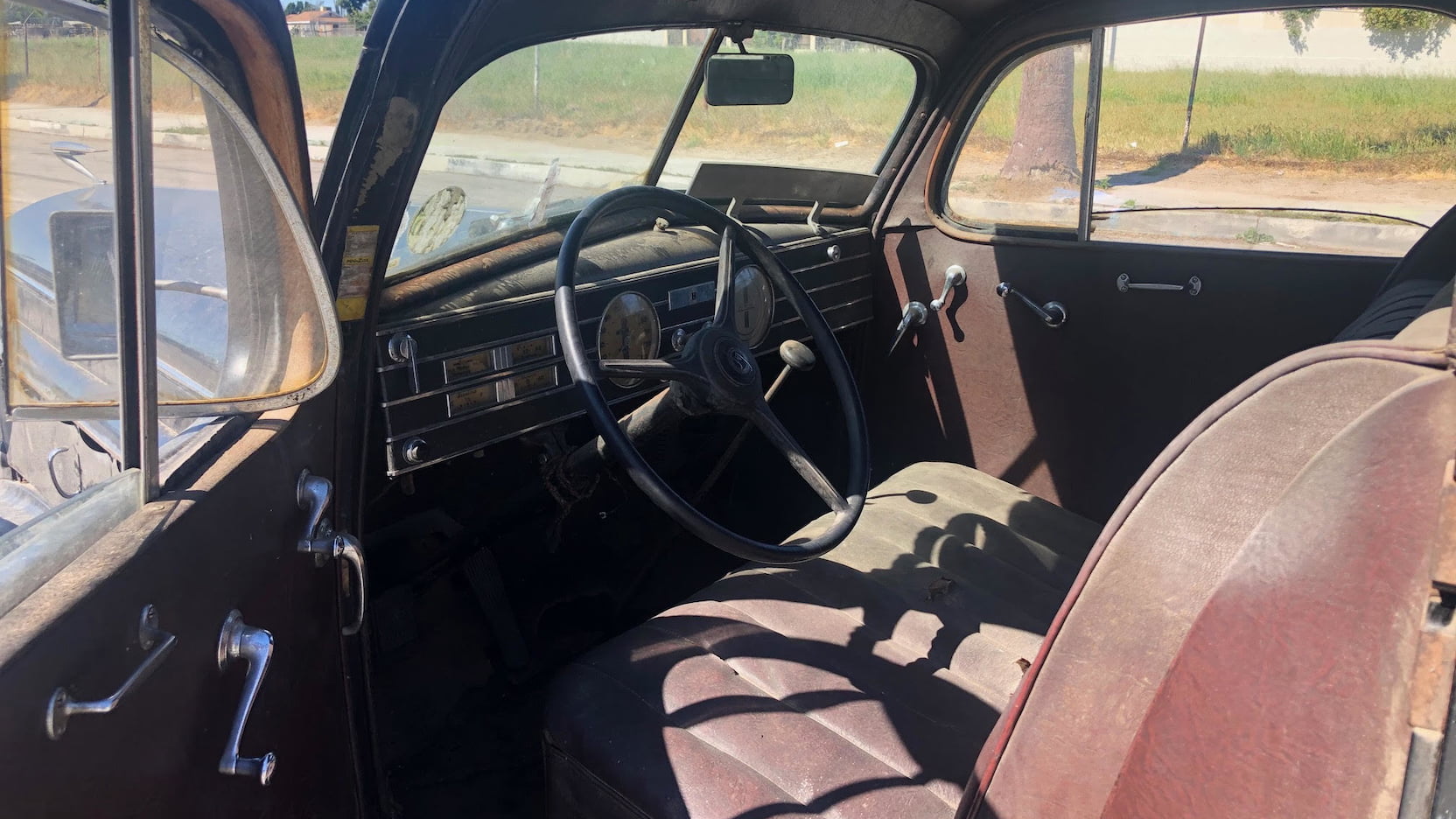 So if you are looking for a barn find to restore this one is well worth considering. Its a car that will stand out in a crowd once its completed, it stands out from the crowd right now.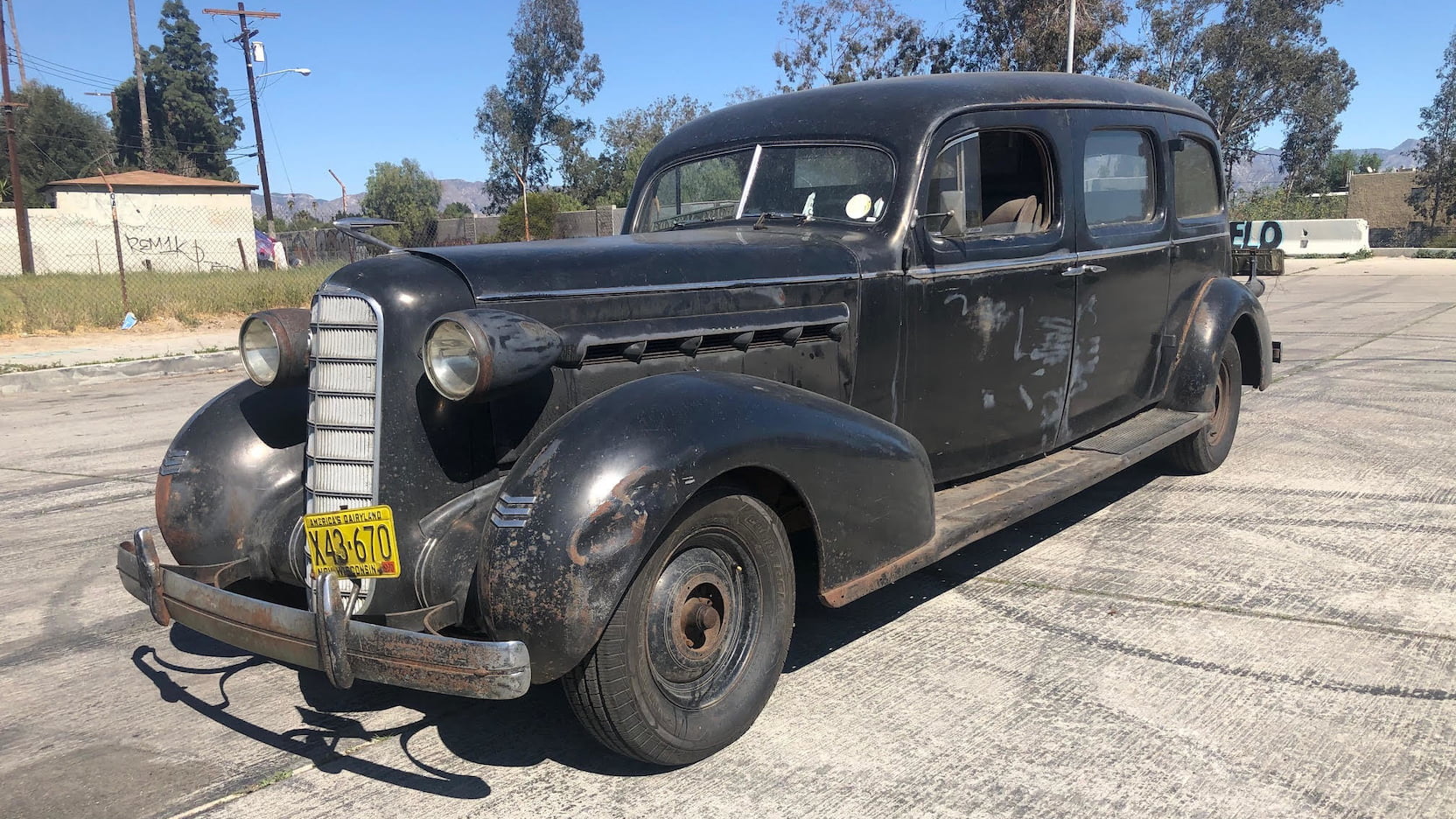 Picture Credits: All pictures of the sale 1934 LaSalle hearse courtesy Mecum Auctions. Advertising pictures from the 1920's and 1930's courtesy General Motors.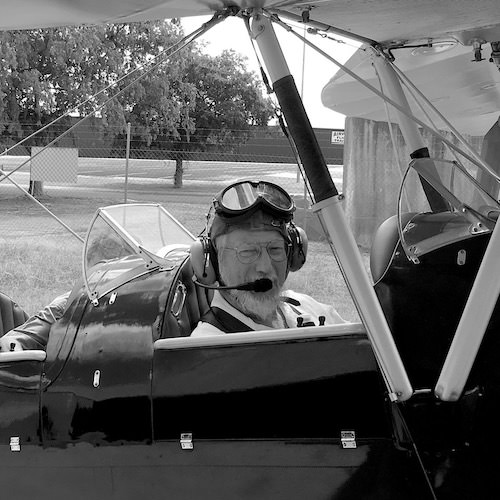 Jon Branch is the founder and senior editor of Revivaler and has written a significant number of articles for various publications including official Buying Guides for eBay, classic car articles for Hagerty, magazine articles for both the Australian Shooters Journal and the Australian Shooter, and he's a long time contributor to Silodrome.
Jon has done radio, television, magazine and newspaper interviews on various issues, and has traveled extensively, having lived in Britain, Australia, China and Hong Kong. His travels have taken him to Indonesia, Israel, Italy, Japan and a number of other countries. He has studied the Japanese sword arts and has a long history of involvement in the shooting sports, which has included authoring submissions to government on various firearms related issues and assisting in the design and establishment of shooting ranges.