Have you ever wondered why so many of the most interesting, so many of the most desirable cars ever made never made full scale production? And of course because these fascinating motor cars were made in such small numbers one never made its way into your, or my garage? The Lancia Hyena is one of those cars. it looks fantastic, it performs fantastically, and it was based on the Lancia Delta Integrale so it could have been manufactured in sufficient quantities and at a competitive enough price that many of us could have safely opened our wallets for one.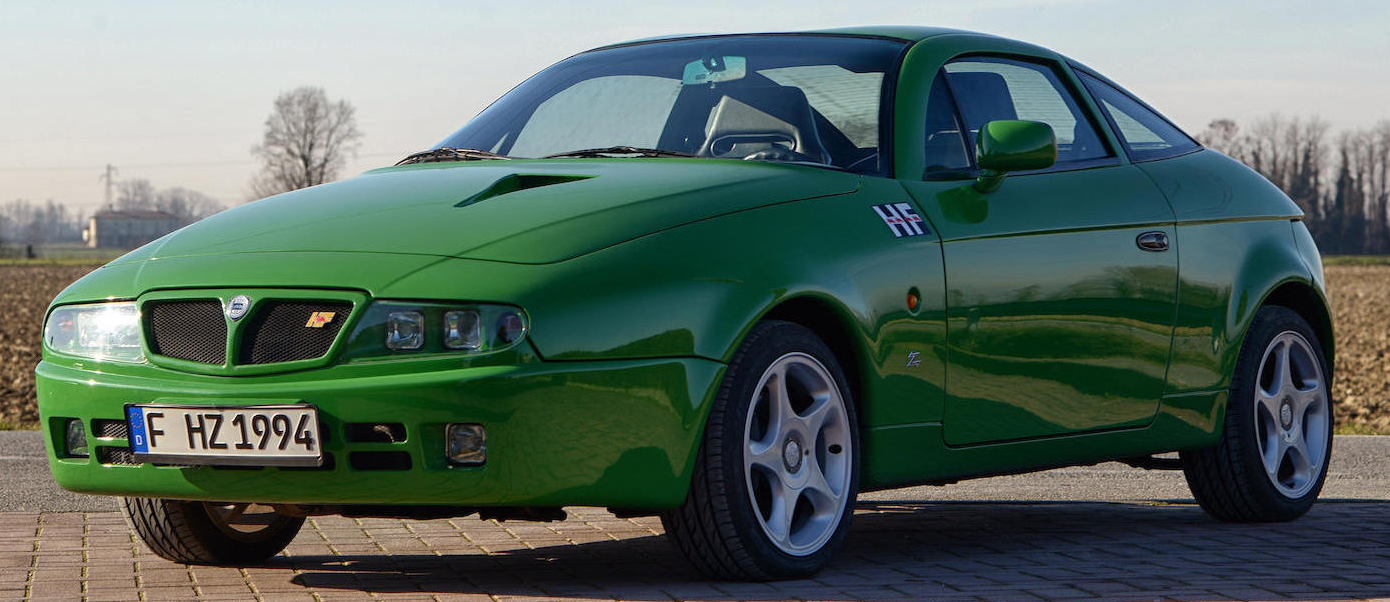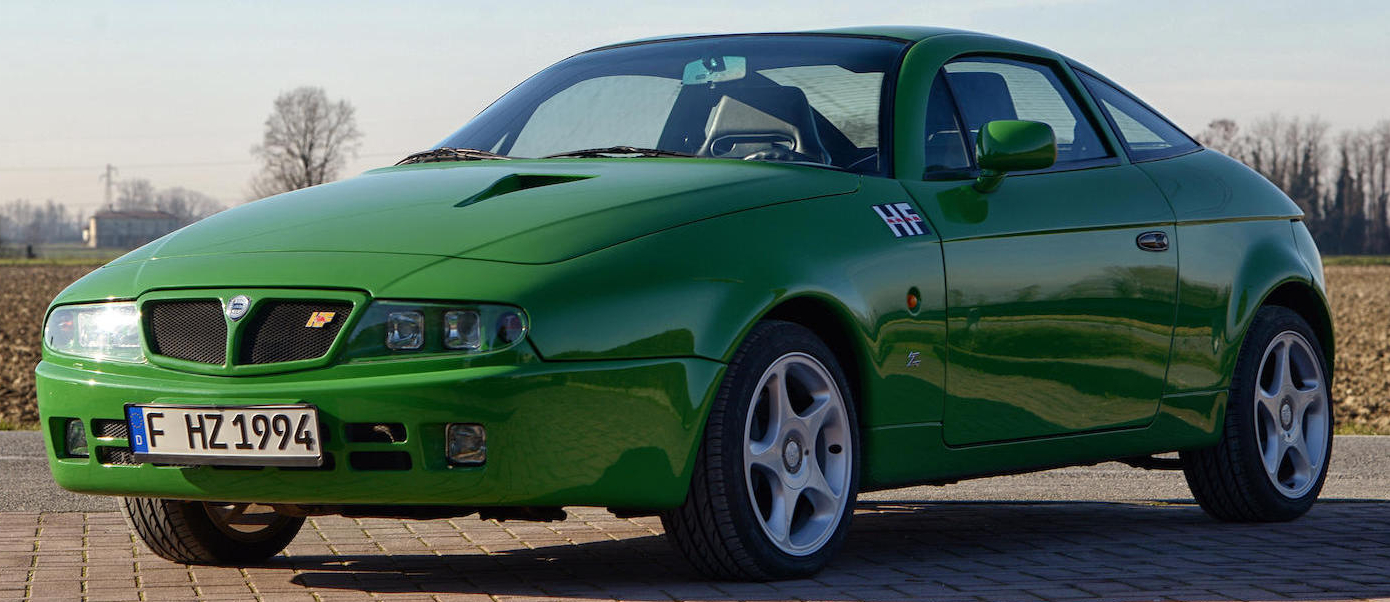 The Lancia Hyena began life in an idea by Dutch Lancia dealer Paul Koot who thought it would be good to have a limited production version of the Lancia Delta Integrale. Italian design house Zagato picked up the idea and designer Marco Pedracini was charged with the design project. Pedracini's design for the car can only be described as pure bred Zagato, an unmistakably Zagato design from every angle and a far more interesting looking car than the box like looks of the ordinary Lancia Delta Integrale.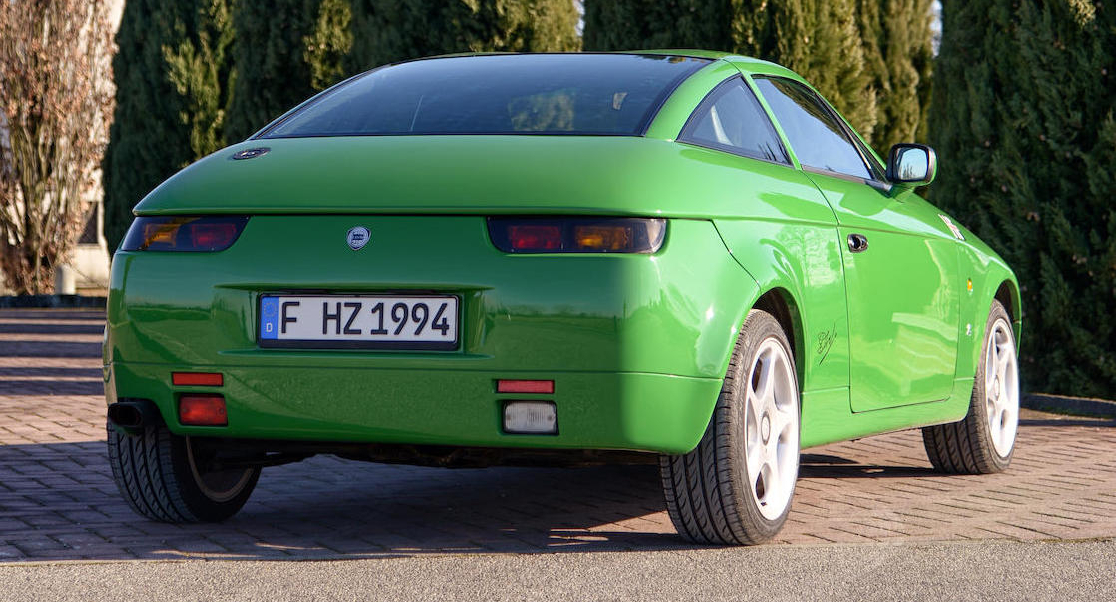 The Lancia Hyena looks like the car you would have if you really wanted a jet aircraft. It somehow blends the aerodynamics and style of a private jet with a four wheeled road going sports coupé and makes it look simply perfect. Zagato styling can tend to look a little quirky yet the Lancia Hyena takes that hint of Zagato quirkyness and turns it into eye catching gorgeousness.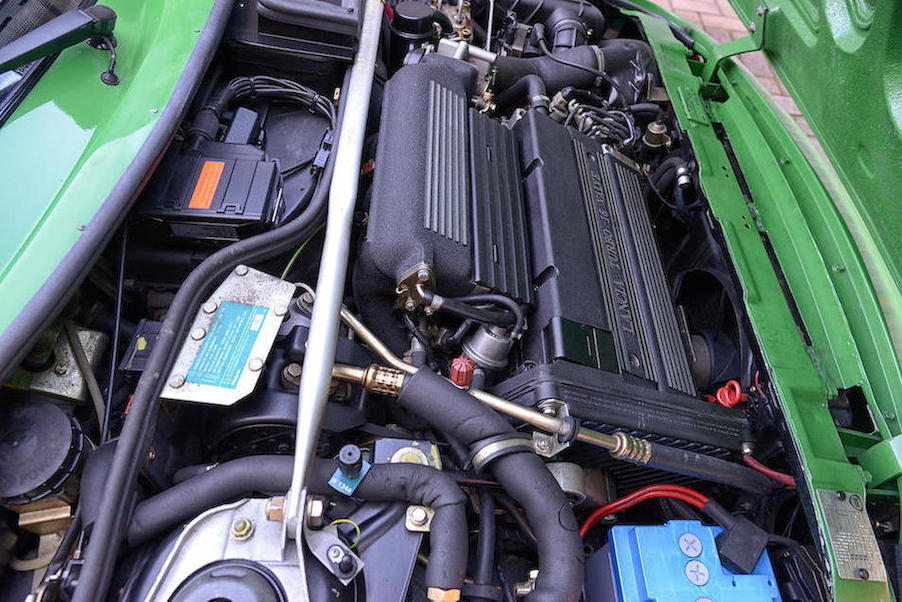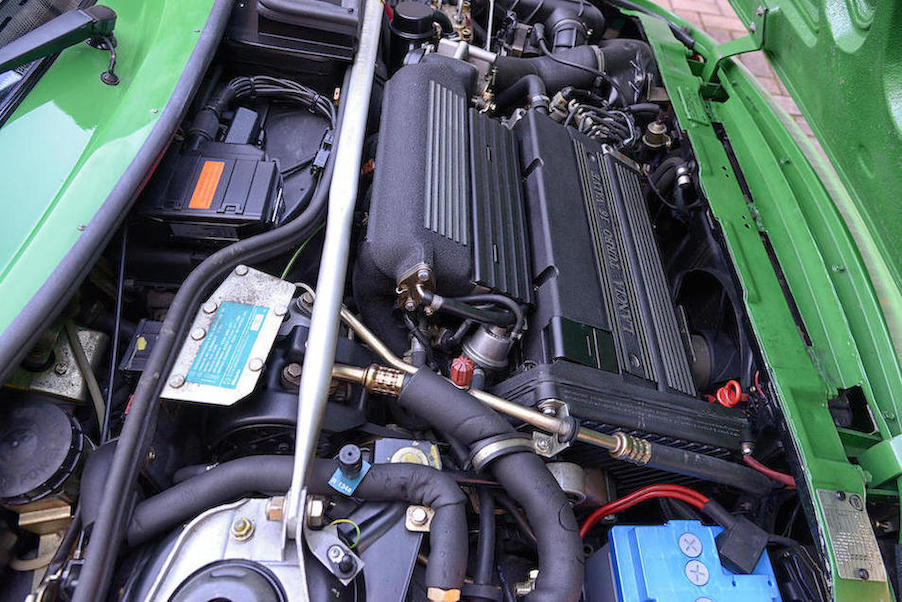 The original intention of Zagato was to purchase partially complete Lancia Delta Integrale and build the Hyena using that as the foundation. Unfortunately Fiat/Lancia were not inclined to cooperate so Zagato needed to source complete Lancia Delta Integrale and strip them down before building the hand formed aluminum Zagato onto them. So although the original plan had been for 500 Lancia Hyena the escalation of the cost of the car caused by Fiat/Lancia's lack of interest put the Lancia Hyena into the same price range as the Porsche 911 Carrera and entry level Ferraris of the time at around USD$75,000.
The mechanicals of the Lancia Hyena were simply Lancia Delta Integrale. the engine was the 16 valve 2.0 liter in-line turbocharged four cylinder transversely mounted and cranking out a healthy 250bhp (Some owners modified the engine to get an even healthier 300bhp). That engine was mated to a five speed manual gearbox and to the Delta Integrale all wheel drive system. With the hand beaten Zagato aluminum body panels and extensive use of carbon fiber the weight of the car was reduced by about 400kg from the stock Integrale. The car tipped the scales at 1,148kg (2,531lb) and with such a healthy power to weight ratio could put down a 0-100km/hr time of 5.4 seconds (0-62mph) and accelerate up to a top speed of 230km/hr (143mph).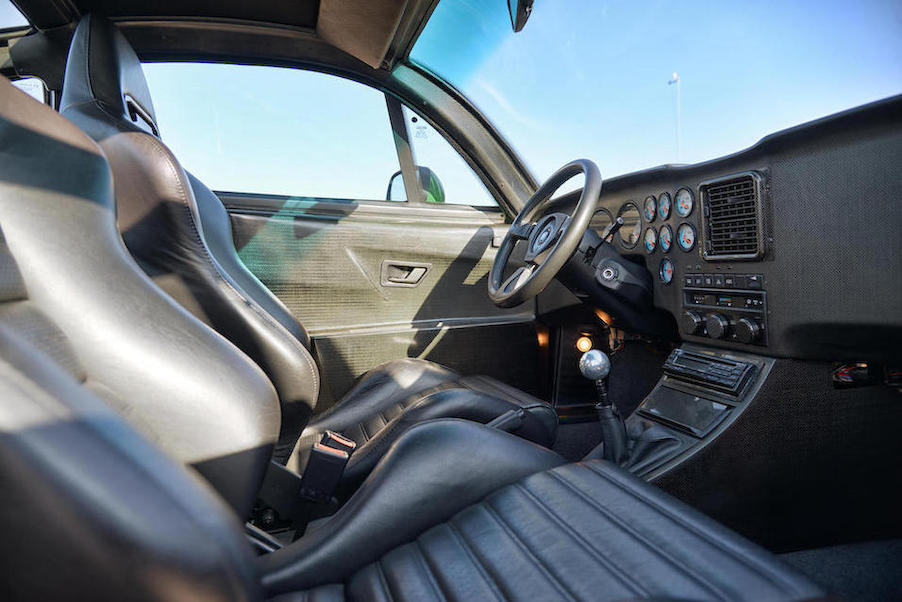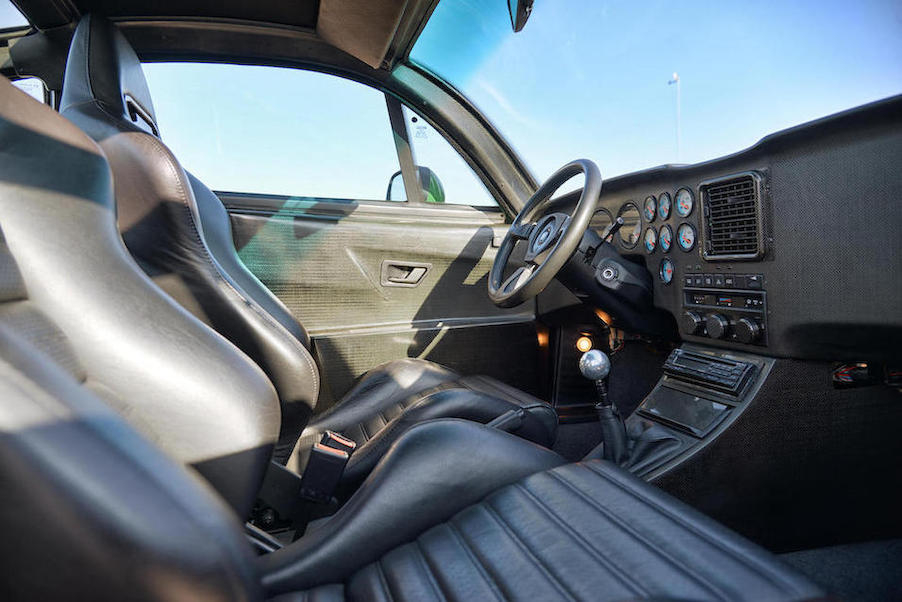 The interior of the Lancia Hyena was one that a sports car enthusiast would instantly fall in love with. The dashboard and much of the interior being of simple, businesslike carbon fiber with proper "engineer's instrumentation". With its all wheel drive and all wheel disc brakes with a beautifully designed independent suspension this truly is a "safety fast" automobile.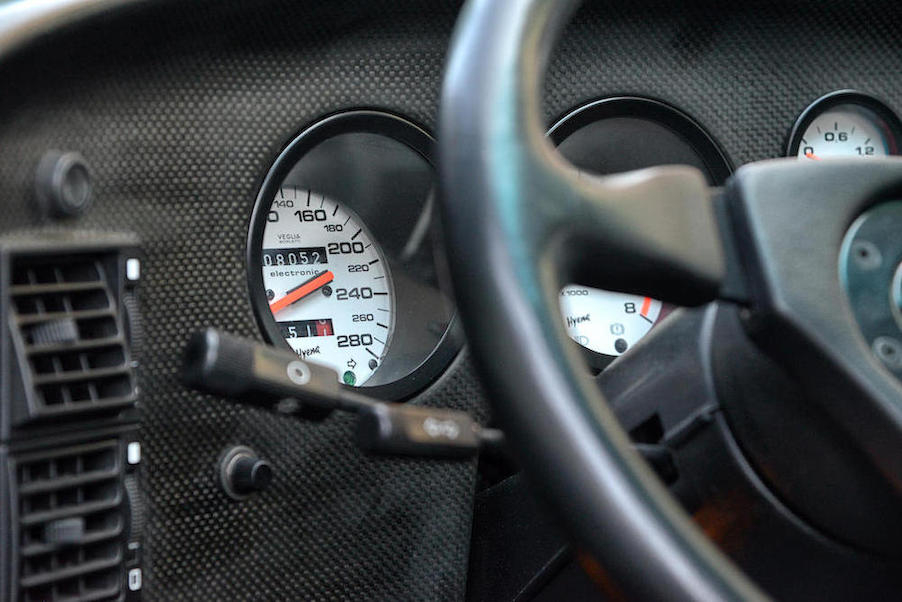 Given the high cost of the Lancia Hyena many potential purchasers chose to by a stock safe ordinary Porsche or entry level Ferrari rather than the extraordinary and unique Hyena. Personally, given the choice, I think I would shun the Porsche and Ferrari and buy the unique and extraordinary Hyena. But most buyers were not inclined that way so only twenty four Lancia Hyenas were made with the last rolling off that custom hand built production line in 1996. The beautiful "Verde" green Hyena in our pictures was the fifteenth of these cars made being produced in 1994. It is apparently the only green Hyena made. I happen to think that "Brooklands Green" is one of the most attractive colors to paint a sports car in so I think this is a quite apposite color for this very unique motor car.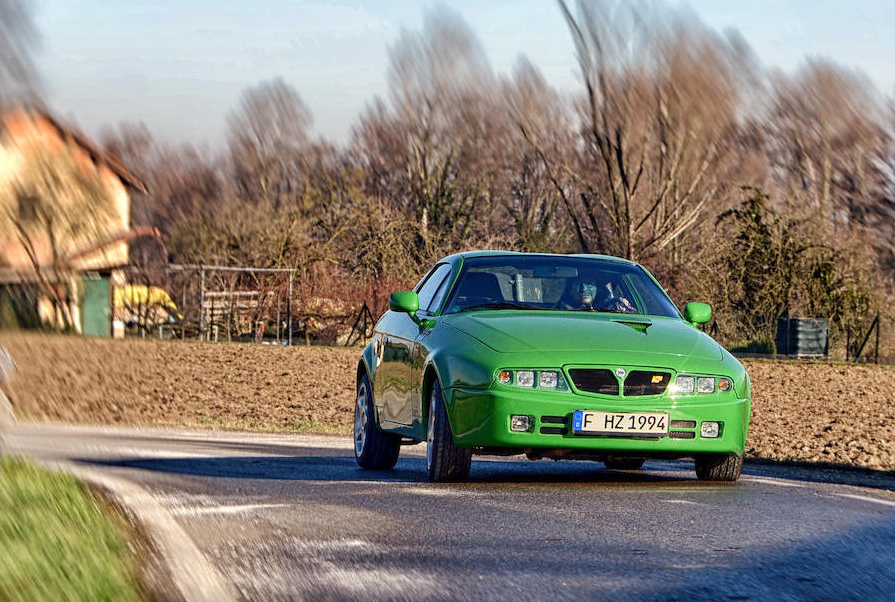 The 1994 Lancia Hyena coupé in our pictures is coming up for sale by Bonhams at their Les Grandes Marques du Monde au Grand Palais auction which will be held in Paris on 9th February 2017.
You will find the sale page for this unique sports car if you click here.
With so few examples ever made this is an opportunity to own a very unusual Lancia with Zagato bodywork. A car that has impeccable performance and handling, and fascinating aesthetics.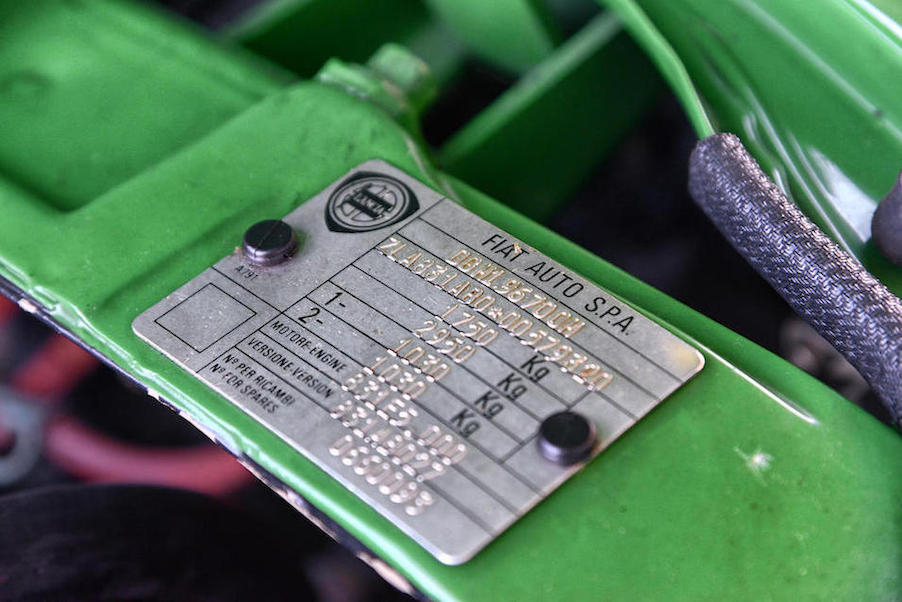 (All pictures courtesy Bonhams).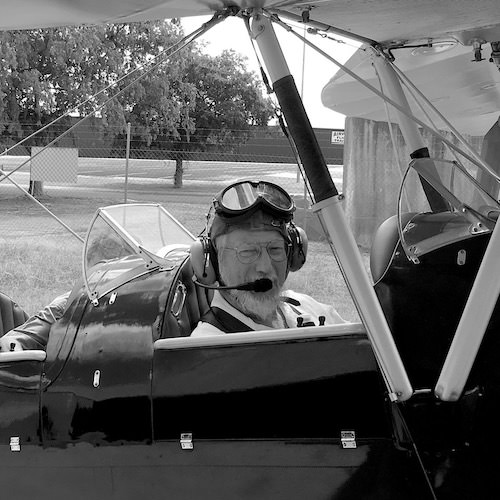 Jon Branch is the founder and senior editor of Revivaler and has written a significant number of articles for various publications including official Buying Guides for eBay, classic car articles for Hagerty, magazine articles for both the Australian Shooters Journal and the Australian Shooter, and he's a long time contributor to Silodrome.
Jon has done radio, television, magazine and newspaper interviews on various issues, and has traveled extensively, having lived in Britain, Australia, China and Hong Kong. His travels have taken him to Indonesia, Israel, Italy, Japan and a number of other countries. He has studied the Japanese sword arts and has a long history of involvement in the shooting sports, which has included authoring submissions to government on various firearms related issues and assisting in the design and establishment of shooting ranges.