The Semi-Automatic as a Sporting Rifle
I didn't use to think that a semi-automatic was a particularly desirable choice for a hunting rifle. I'd had a semi-automatic shotgun and spent some time using a Ruger .44 Magnum semi-automatic carbine, but finally settled on bolt action rifles and a side-by-side double barrel shotgun, although I did also have a semi-auto Australian "Sportco" .22 rimfire.
The event that changed my thinking occurred on a feral goat shoot when I was living in Australia decades ago. A small team of us were invited to a sheep station to cull the huge numbers of feral goats on the property. Feral goats proved to be very environmentally destructive in the arid pastoral country and getting their numbers down was going to be essential to conserving the natural habitat before the goats literally stripped it bare and precipitated a mass die-off, which would have included them, the sheep, and the native wildlife.
Over the weekend we culled in excess of 300 goats but the epiphany moment that decided me that a semi-automatic was a good idea for a sporting rifle occurred at the end of the Sunday before we were due to leave. I was riding on the roof rack of the 4WD with my Heym SR20 bolt action .308 Winchester which had a 5 round fixed magazine. We were approaching a windmill but had to go up a hill and over the crest before we would be able to see it, the windmill being a couple of hundred yards past the hill.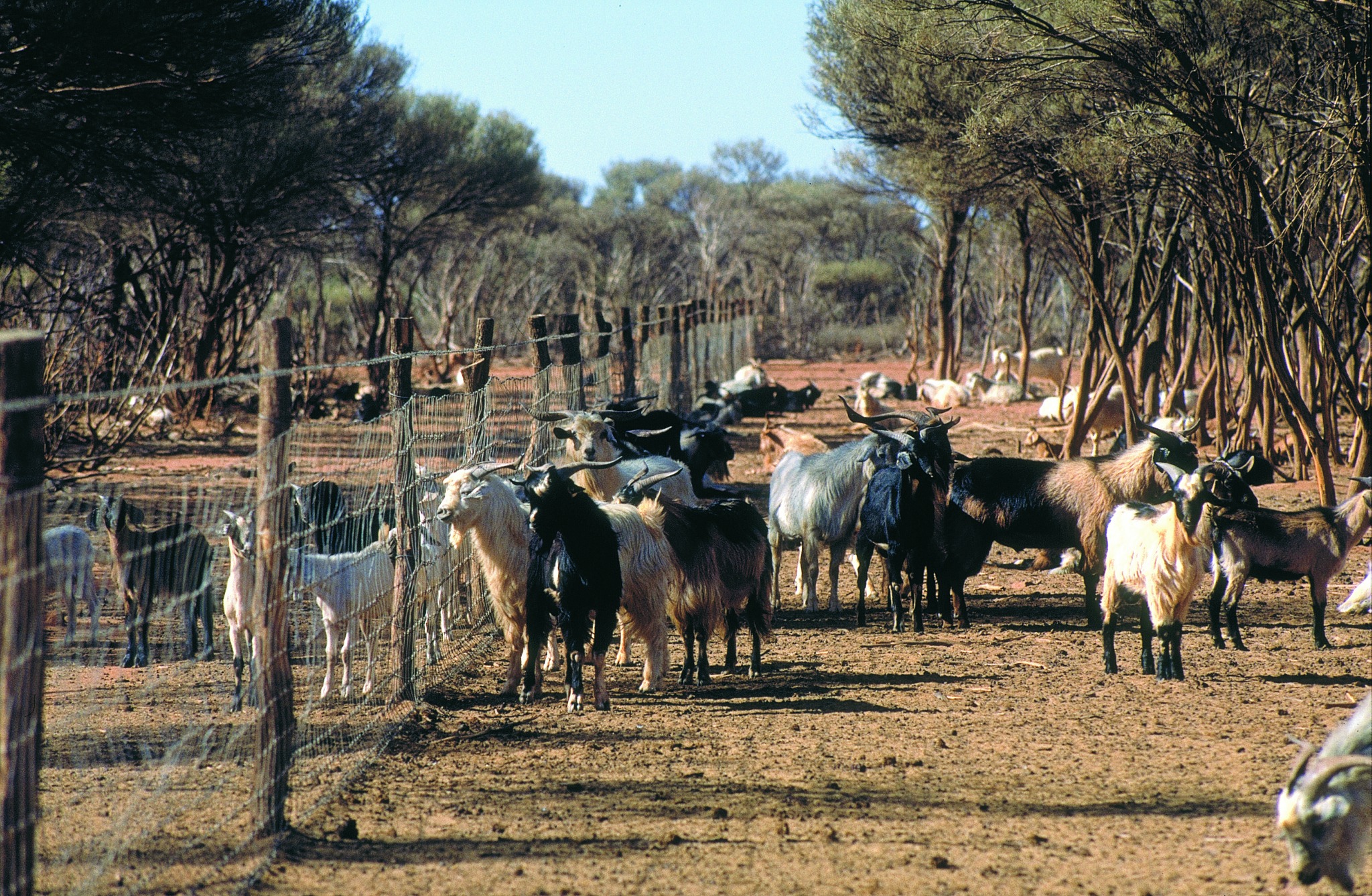 As we approached the crest of the hill we could see a vast plume of dust rising into the air which meant that there was lots of feral goat activity around the water and sure enough as we crested the hill there was a mob of goats in the hundreds. Suffice to say that in the absence of a water cooled belt-fed Vickers heavy machine gun we were not going to be able to make any significant impact on a feral goat population such as that.
The epilogue to the story as it was later related to me was that it was suggested to the Army that they do a training exercise on the property to literally save it from desolation and the Army used it as a helicopter gun-ship training exercise, culling approximately 6,000 feral goats. That action saved not only the financial viability of the sheep station but also prevented a savage die-off of native wildlife caused by the habitat destruction wrought by the goats.
As an addendum to this story, as many international readers will know, the Australian Government banned the private ownership of semi-automatic rifles after the 1996 Port Arthur mass shooting. However, although a semi-automatic rifle is classed as a "prohibited firearm" it is still possible for those involved in vertebrate animal control to possess one because they are essential to feral animal culling work.
The Zastava Arms AK Sporting Rifles

If you are in the market for a semi-automatic sporting rifle then one of the better choices is going to be a rifle based on Mikhail Kalashnikov's AK-47. The AK-47 has been the rifle of choice for military and police forces around the world and has acquired for itself a reputation for dependability, even when it is given little or no maintenance. When the going was going to get rough the AK-47 was the most likely rifle that would keep going: it is the rifle carried by the "Machine Gun Preacher" Sam Childers in Africa for example. In the 1967 Six Days War in which Israel was attacked by some of its neighbors the Israeli soldiers found that their FN FAL rifles tended to malfunction in the grit and dust of desert warfare, but their enemies' AK-47 rifles seemed to keep right on shooting. This resulted in the creation of the Israeli Galil rifle, which was based on the AK-47.
So if dependability is high on your list for a sporting rifle, whether it will be used for culling, hunting, sporting target shooting or defensive purposes then an AK-47 based rifle can be an excellent choice.
Serbian riflemaker Zastava Arms make a number of sporting rifles based on the AK, two models are listed on their international website, and a much larger range on their US website.
Zastava Arms Semi-Automatic Rifles – International
For international sporting rifle markets Zastava Arms offer two models; the PAP, and the M2010.
The PAP Sporting Rifle
The PAP rifle is chambered for the 7.62x39mm cartridge and features a 10 round polymer magazine.

The PAP sporting rifle features an ergonomic polymer thumbhole stock, open sights with the rear adjustable for elevation and windage and the front an adjustable post. It is fitted with a Picatinny rail for fitting of optical sights. The rifle is a familiar AK in operation with the standard style of safety catch and is manufactured to commercial quality.
The rifle has a 415mm (16.34″) cold hammer forged barrel giving it an overall length of 940mm (37″) and it weighs 3.6kg (7.9lb).
Overall this is a well thought out rifle for vermin control work and as a camping rifle, able to put meat over the campfire or deal with wild dogs or pigs that might want to make your camping trip rather more of an unpleasant drama than you had anticipated.
The M2010 Sporting Rifle
The second semi-automatic sporting rifle offered by Zastava Arms for international markets is the M2010.

The M2010 sporting rifle is made in sporting rifle calibers familiar to shooters around the world with one version being made in .222 and .223 Remington, and the other in .243 and .308 Winchester. The M2010 is fitted with the same style of polymer thumbhole stock as the PAP and is equipped with provision to mount optical sights. Like the PAP the open sights comprise leaf adjustable rear sight and an adjustable post front sight.
The .222 and .223 Remington model has a 460mm (18″) cold hammer forged barrel giving it an overall length of 1010mm (39.8″) and a weight of 3.9kg (8.6lb).
The .243 and .308 Winchester model is fitted with a 500mm (19.7″) hammer forged barrel giving it an overall length of 1030mm (40.5″) and its weight is listed as being 3.9kg (8.6lb) also.
Both rifles are fitted with a ten round detachable polymer magazine.
My personal thoughts are that the M2010 in .308 Winchester would be a great rifle being somewhat similar to the Israeli Galil that was made in 7.62 NATO but with the advantage that it is in a sporting configuration and it is in current production. This would be a superb rifle for wild pig shooting.
Zastava Arms Semi-Automatic Rifles – US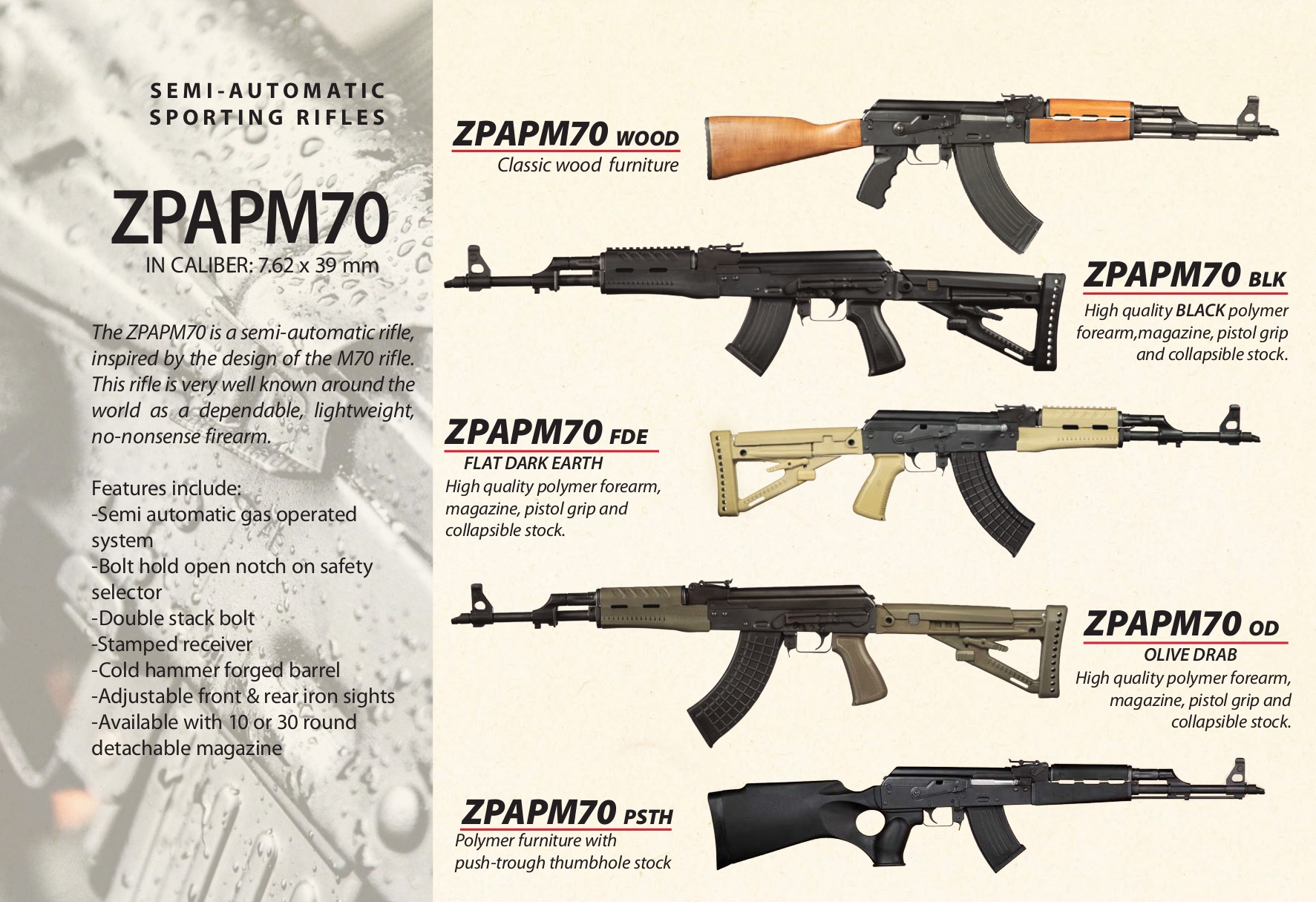 For the US market Zastava Arms USA offers a very interesting range of AK based sporting rifles in 7.62x39mm. These models have the ZPAPM70 model code followed by a letter designation. The model codes look a bit complex but they make sense, the "Z" is for Zastava, the base model is the PAP as described above, and the M70 is the Zastava model number for its AK based rifles. Following on from that are the small letter designations; "Wood" for the wood stock model, "BLK" for the black polymer folding stock model, "FDE" for Flat Dark Earth with polymer collapsible stock, "OD" for olive drab polymer collapsible stock, and the PSTH for the Polymer Stock ThumbHole. All these models are available with either 10 or 30 round detachable magazines.
The Zastava Arms M91 Sporting Rifle
The Zastava M91 is a long barrel precision rifle which would likely be a neat "varmint" rifle for use on coyotes or wild hogs: it would also be a good rifle for some kinds of target shooting competition.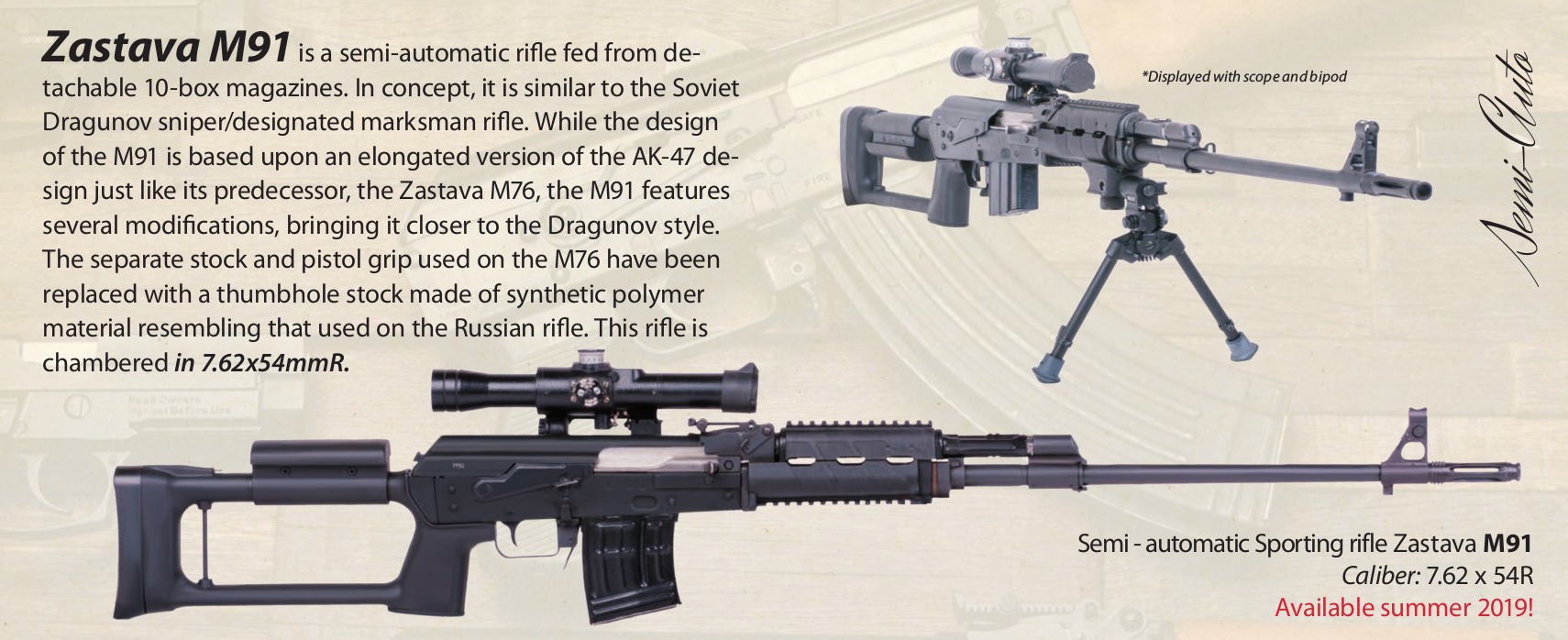 The M91 is very similar to the Russian Dragunov rifle. It is equipped with the same open sights as the other models and is also fitted for riflescope mounting. The forearm features Picatinny rails top and bottom for mounting accessories such as a bipod. The polymer magazine is of 10 round capacity and the rifle is fitted with a hammer forged 620mm (24.41″) barrel. The weight of the M91 is 5.17kg (11.4lb) and its overall length is 1,195mm (47.05″).
Home Defense Rifles
In addition to their sporting models Zastava Arms also offer shortened versions of their AK rifles which could prove very good as a home defensive arm. These models are the ZPAP92 which is chambered for the 7.62x39mm cartridge, and the ZPAP85 which is chambered for the 5.56 NATO cartridge and will also fire the .223 Remington.

Conclusion
A semi-automatic rifle can be a wise choice as a sporting rifle: they are so indispensable for vermin control that even in Australia provision had to be made for semi-automatic rifles to be available for this purpose despite the government ban.
The Zastava Arms AK sporting rifles provide a commercial quality AK rifle with all its proven dependability whether you are hunting, culling vermin such as wild hogs, or target shooting. The AK design has stood the test of time in the dust and mud of the battlefield: it can be expected to deliver the same reliability when used as a sporting rifle.
You will find the Zastava Arms US website if you click here.
You will find the Zastava Arms US catalog if you click here.
You can find the Zastava Arms international website if you click here.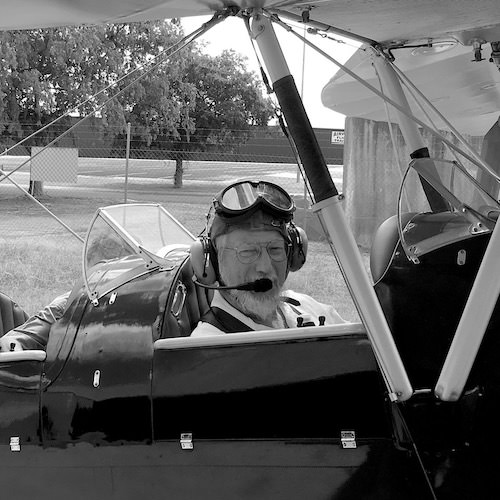 Jon Branch is the founder and senior editor of Revivaler and has written a significant number of articles for various publications including official Buying Guides for eBay, classic car articles for Hagerty, magazine articles for both the Australian Shooters Journal and the Australian Shooter, and he's a long time contributor to Silodrome.
Jon has done radio, television, magazine and newspaper interviews on various issues, and has traveled extensively, having lived in Britain, Australia, China and Hong Kong. His travels have taken him to Indonesia, Israel, Italy, Japan and a number of other countries. He has studied the Japanese sword arts and has a long history of involvement in the shooting sports, which has included authoring submissions to government on various firearms related issues and assisting in the design and establishment of shooting ranges.