I like Italian cars, even Fiats have an inherent Italianness about them that makes them a whole lot more desirable than a Toyota, or Nissan or even, heaven forbid, a Hyundai. Of course the Toyota, Nissan or Hyundai will almost certainly turn out to be a more practical car. But it will be "practical" in the sense that a refrigerator or dishwasher is "practical"; in short it won't have soul. But a Maserati, even if it's a product of the eighties when Maserati seemed unsure if they were really Maserati or if they were re-branded Fiats, a Maserati just has to have soul.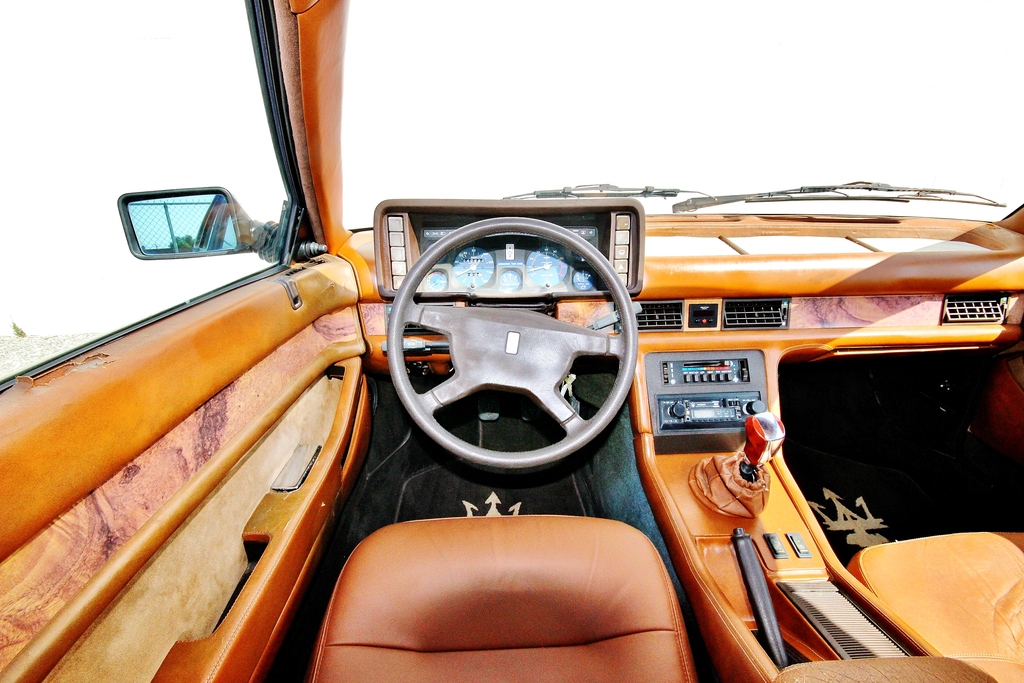 This car is claimed to have had one owner from new and to have been meticulously maintained. In it's thirty odd years of life however it is clear that this car has been enthusiastically used – as you yourself will likely use it if you become it's happy owner. It does have some minor bodywork damage as is evident in the quite extensive photos you'll find on the E-bay auction page if you click here.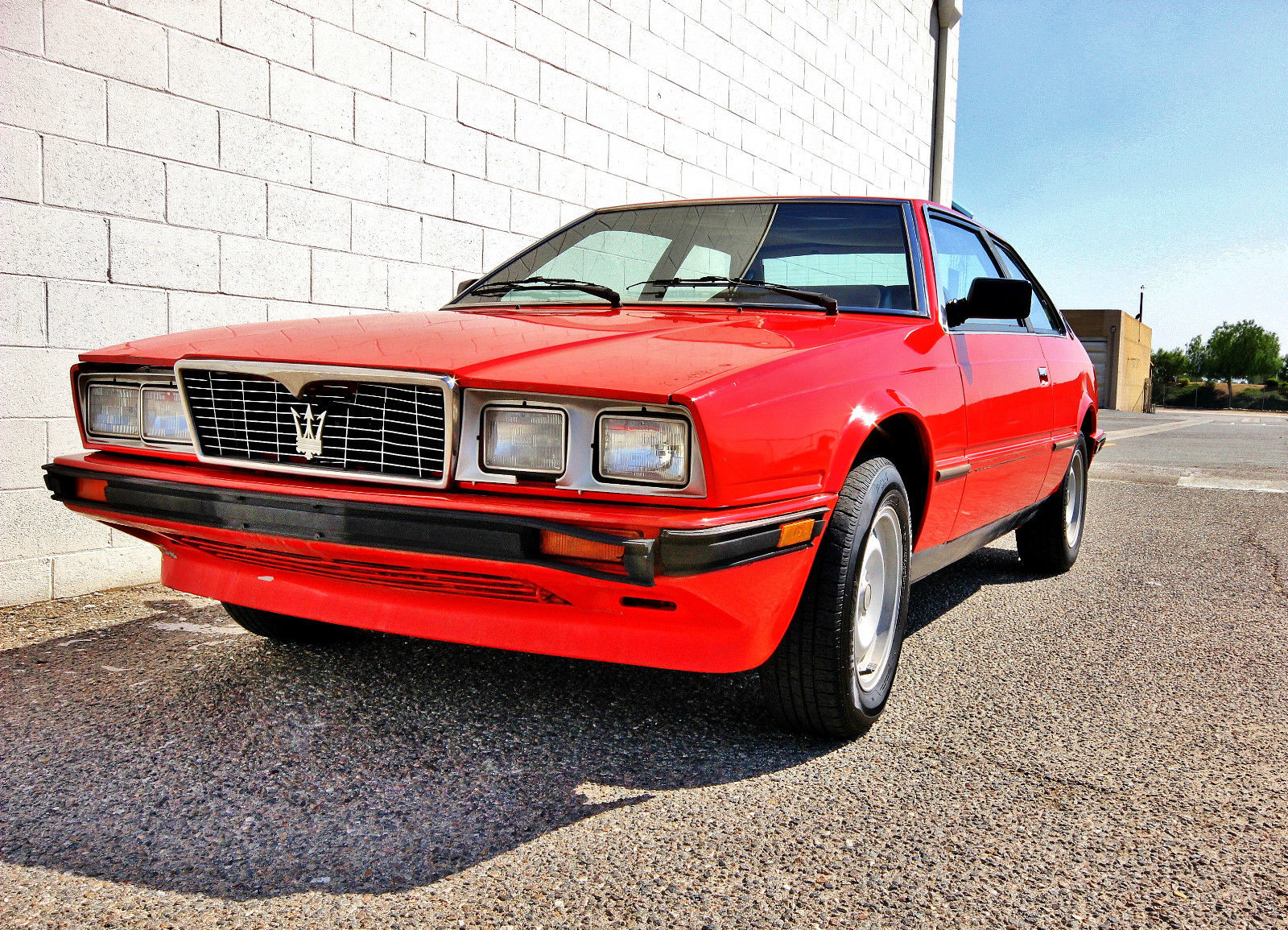 Despite having been maligned by some motoring writers the Maserati Biturbo had a DeTomaso pedigree and was designed by Pierangelo Andreani. The car featured the first ever twin turbocharged engine in a production car, its V6 being loosely derived from an earlier Maserati Formula 1 V8 engine, and the engine used in the Maserati Merak. Suspension was all independent with MacPherson Struts at the front and semi-trailing arms at the rear. Both front and rear suspension had coil springs, dampers, and anti-roll bars.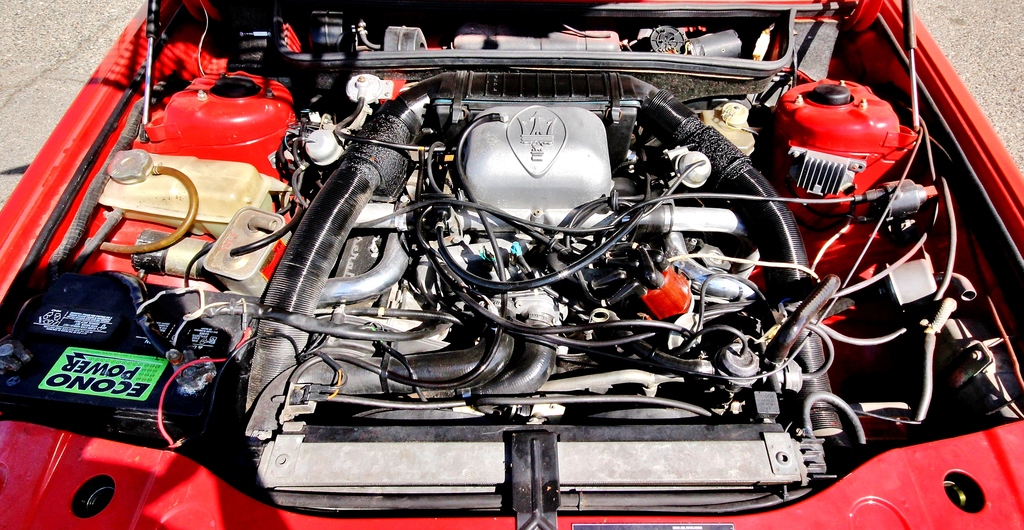 The engine was laid out in-line driving the rear wheels. Indeed the specifications are so impressive it is hard to imagine how this car ever made it into the "BBC Book of Crap Cars", or how this car achieved the award of Time Magazine's Worst Car of 1984. Then again perhaps we can understand it. The BBC and Time Magazine must have been looking for "practical" cars to accolade and "impractical" cars to brickbat. And as we said at the beginning of this post a car like the Maserati Biturbo is not about being "practical", its about delivering soul in abundant proportions.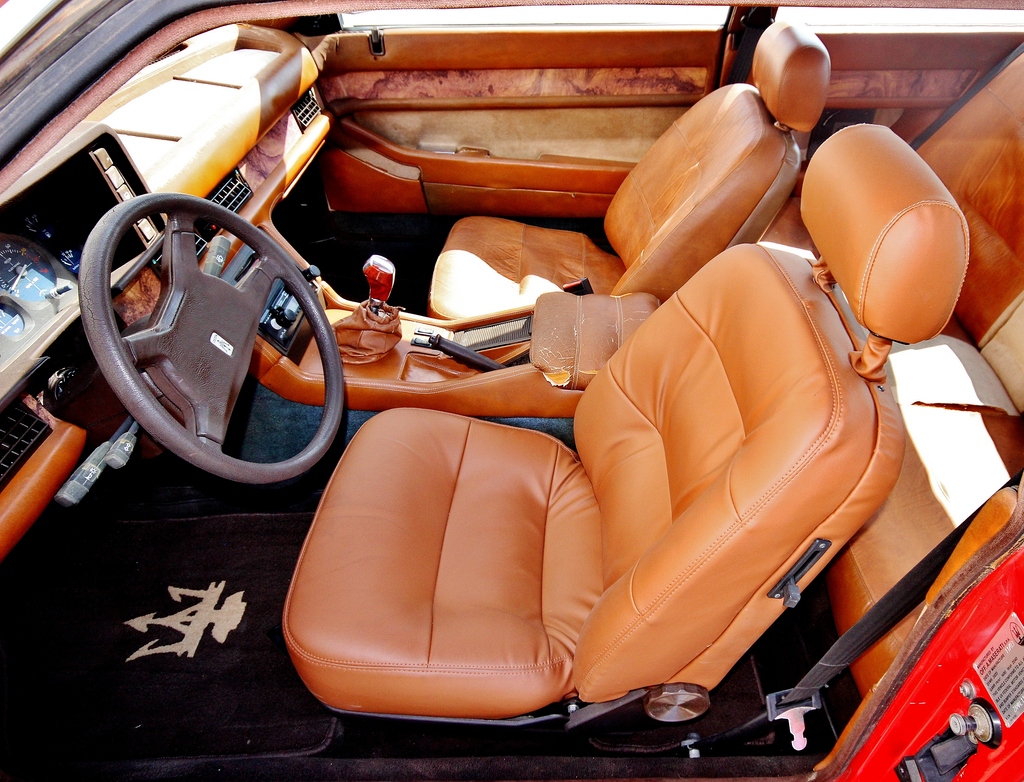 At time of writing there was just over a day left on the Ebay auction for this car and the price at the time was USD$2100.00. If I lived in reasonable driving distance of Utah I'd be down there cheque book in hand so I could bring this little orange gem home to take up pride of place in the project car space in my double garage. However as I don't live near Utah I won't be shelling out shekels for this delightful little bucket of bolts; but it might just be something that has caught your imagination.
You'll find the auction page if you click here.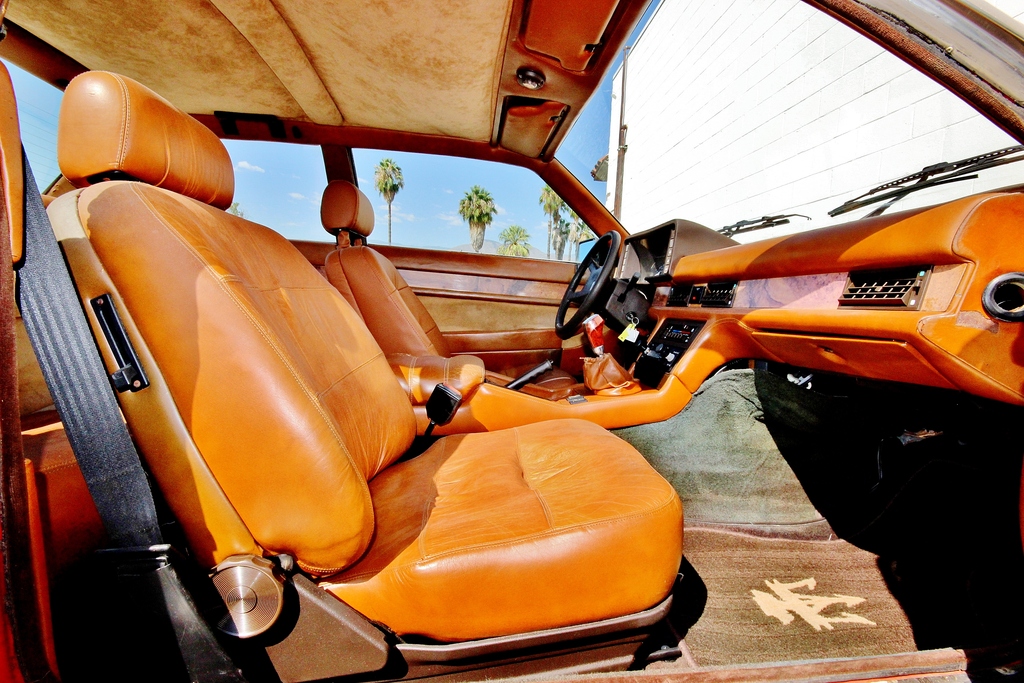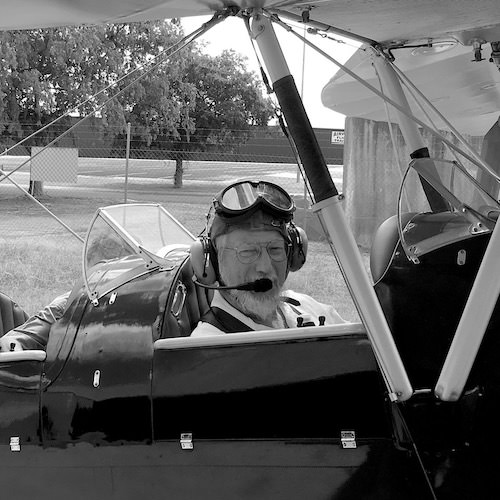 Jon Branch is the founder and senior editor of Revivaler and has written a significant number of articles for various publications including official Buying Guides for eBay, classic car articles for Hagerty, magazine articles for both the Australian Shooters Journal and the Australian Shooter, and he's a long time contributor to Silodrome.
Jon has done radio, television, magazine and newspaper interviews on various issues, and has traveled extensively, having lived in Britain, Australia, China and Hong Kong. His travels have taken him to Indonesia, Israel, Italy, Japan and a number of other countries. He has studied the Japanese sword arts and has a long history of involvement in the shooting sports, which has included authoring submissions to government on various firearms related issues and assisting in the design and establishment of shooting ranges.