Dr. Ferdinand Porsche once said "I couldn't find the sports car of my dreams, so I built it myself." It is clear that he envisioned his concept of a rear engine sports car powered by a horizontally opposed engine quite early in his quest to create that sports car of his dreams, but the actual process of creating it was halted by the Second World War and the events of his life that followed it. In the end Dr. Porsche worked with his son Ferry towards the of his life to create that sports car, which began as the Porsche Type 64, and was developed into the Porsche 356.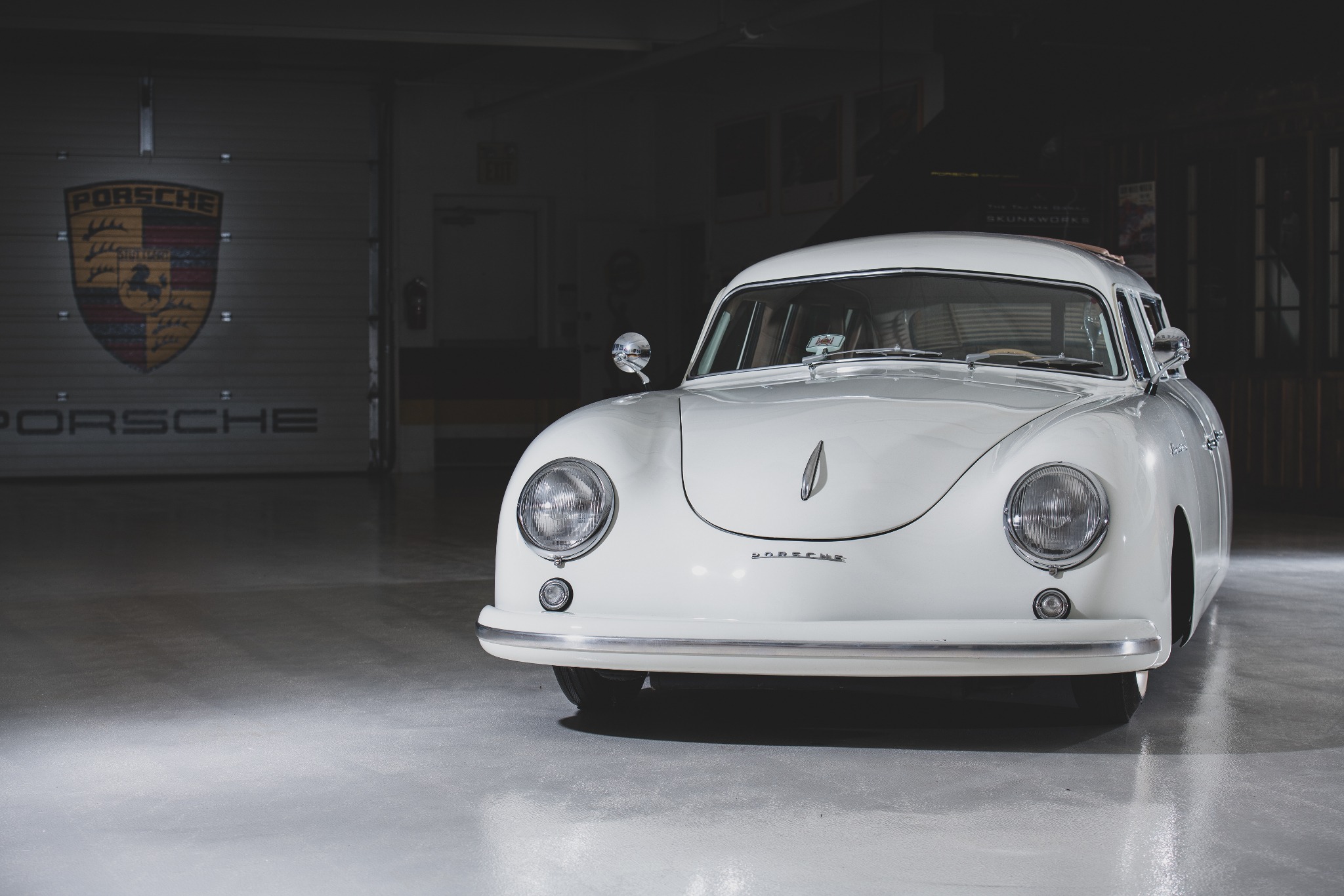 The Porsche 356 proved a remarkable sports car, and it went on to prove itself both in competition and as a practical everyday road car in the hands of owners from many walks of life: even rock star Janis Joplin owned one. Ferry Porsche at no time decided however that there should be a four door sedan version of the Porsche 356, and it would take until 2009 before Porsche would decide to create a four door car.
But what if Porsche had decided to create a four door version of the 356 back in the 1950's? What would it have been like?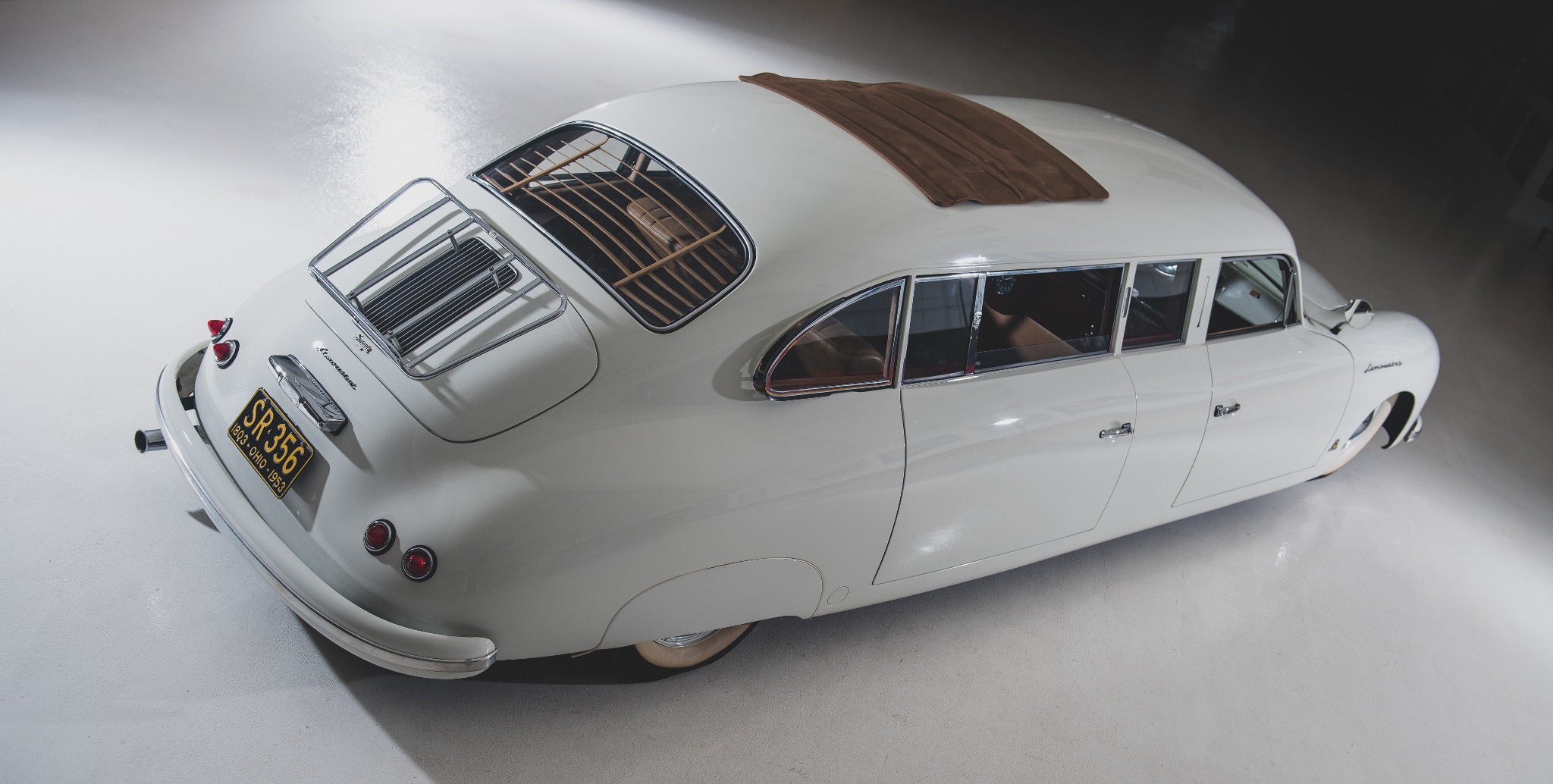 This became the question a Porsche enthusiast named John Dixon happened to ask himself about ten years before Porsche created their four door Panamera, and he had a purpose in asking it: he was planning on creating a unique car for his daughter's wedding and being a Porsche 356 enthusiast what could seem more ideal to him than a Porsche 356 limousine?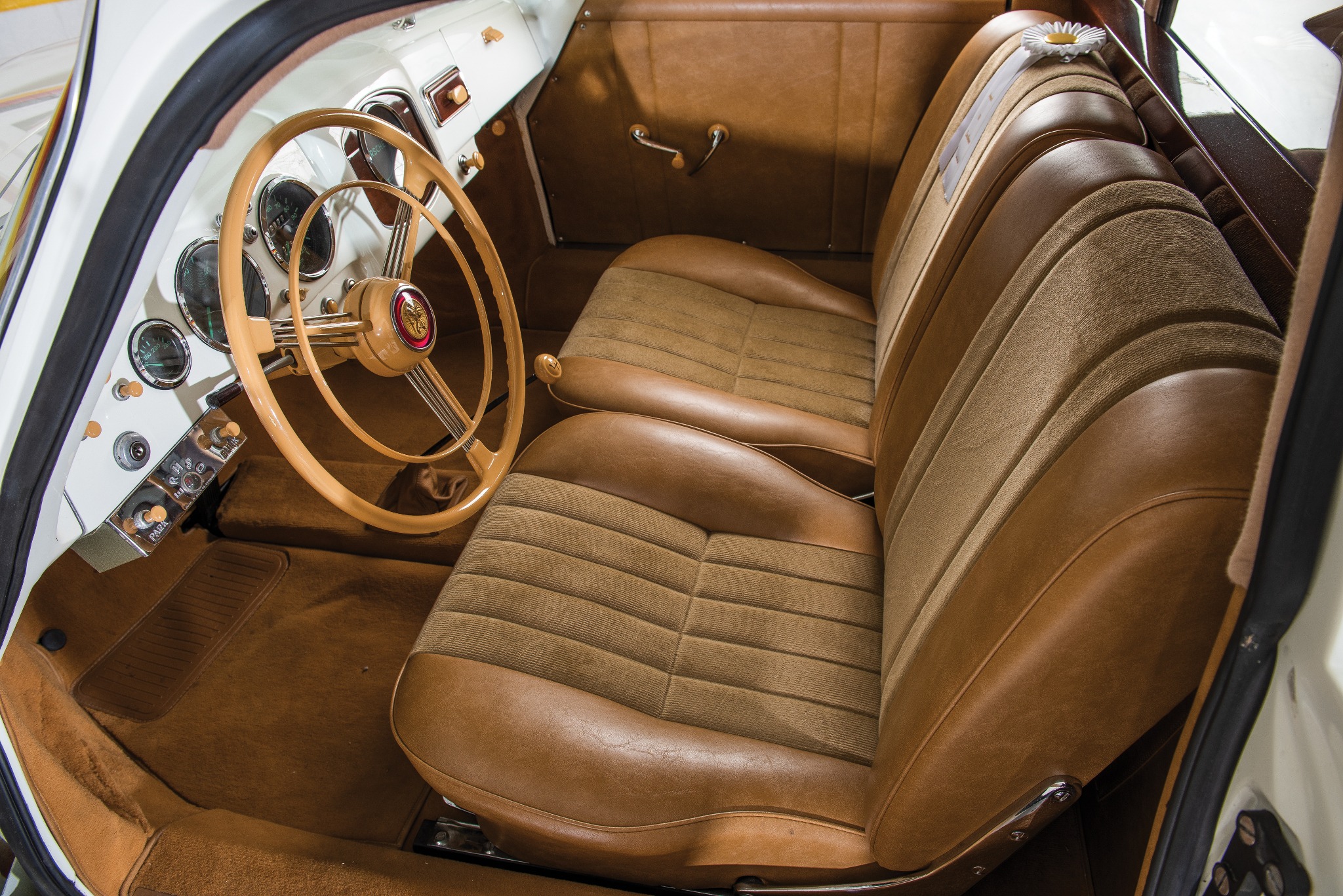 John Dixon started his concept planning by talking with an automotive illustrator in Daytona Beach Florida and then involved Don Boeke, the custom car builder of Dayton, Ohio known as "The Egyptian". Don Boeke got a team together and they went on a bit of a Porsche 356 scavenger hunt: the project to create the car John Dixon had envisioned would take more than one wrecked or stripped Porsche 356 to make it into a reality. The team also went on a search for original 1950's vintage parts that would be needed for the custom car, which was to be made as accurately as possible much as what such a Porsche 356 limousine would have been like had it been created by Porsche themselves.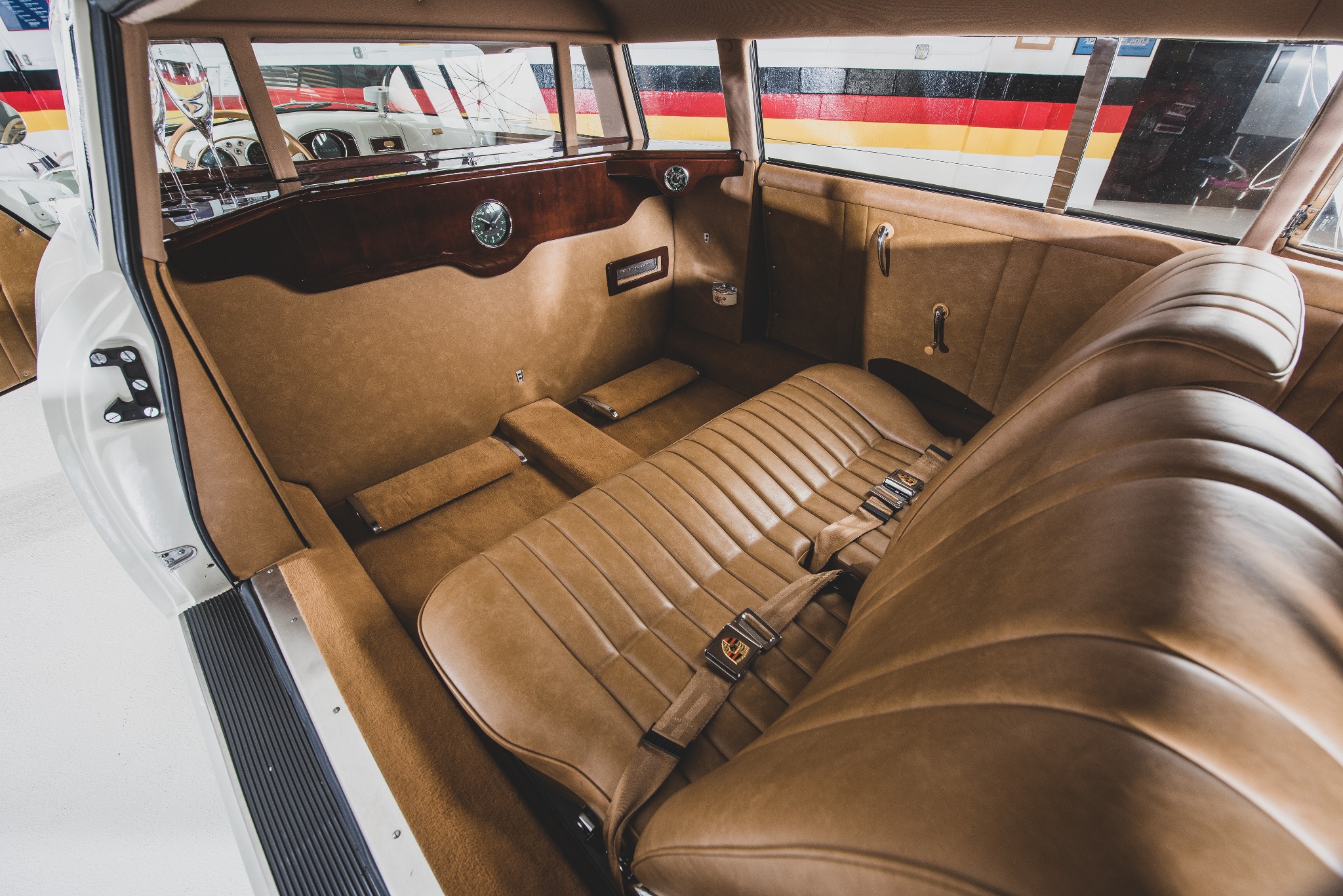 The front end of the car was made using a 1953 "bent window" early Porsche 356 while the rest of the car was constructed from other wrecks, with some parts needed to be fabricated from scratch, the rear doors for example are heavily modified and hinge at the rear while the front doors are largely stock. The car has been fitted with an air suspension system so it can accommodate a variety of load conditions and the engine was upgraded to a Porsche 912 with different pistons and revised camshafts (installed by Yuri Rojas of Dayton, Ohio) to provide the power and torque characteristics needed by this heavier car.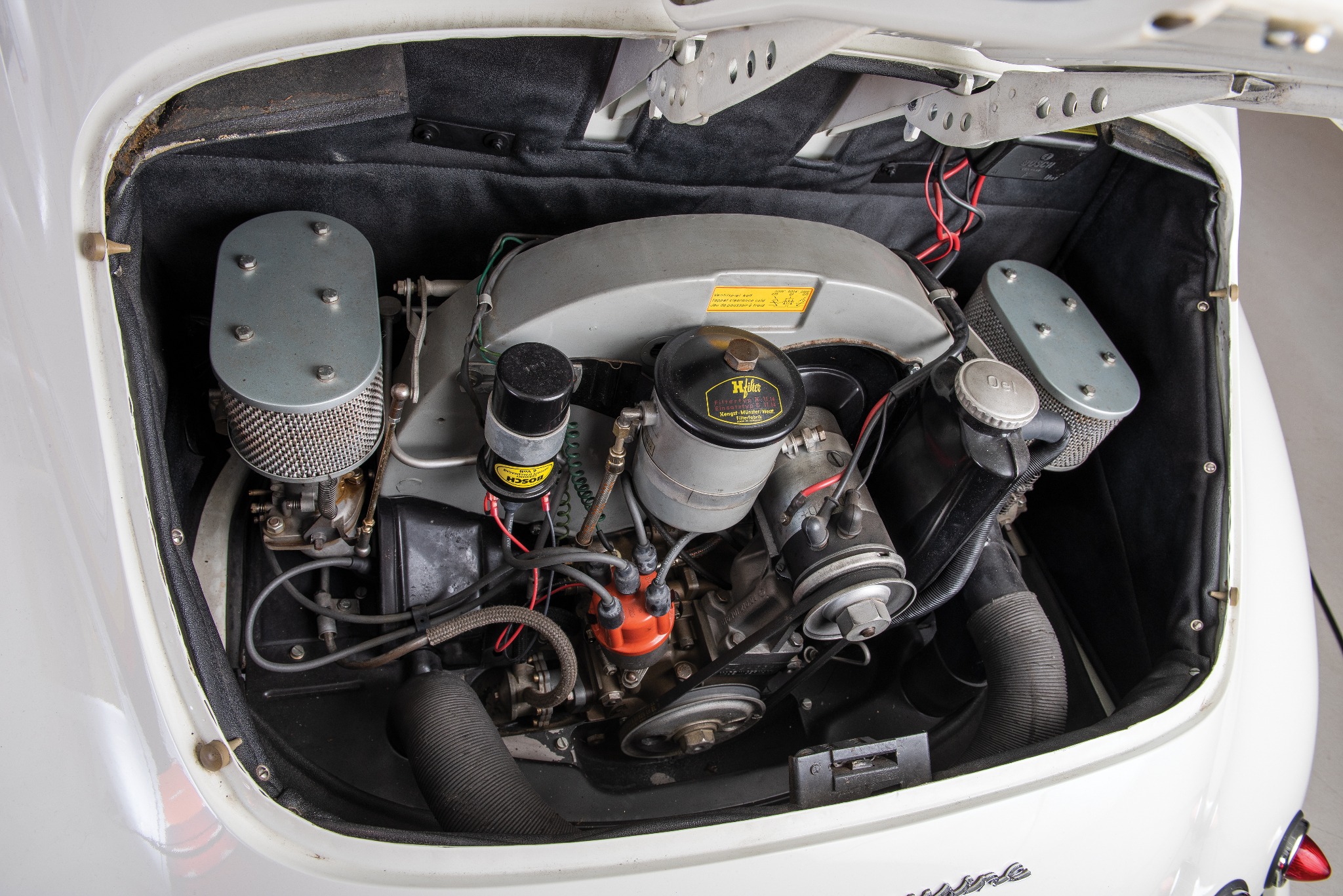 The interior of the car features a partition between the driver's compartment and the rear passenger compartment with the seats and door trims finished in cloth and leatherette. The rear passenger compartment seats just two in quite elegant comfort and also features a fabric sunroof.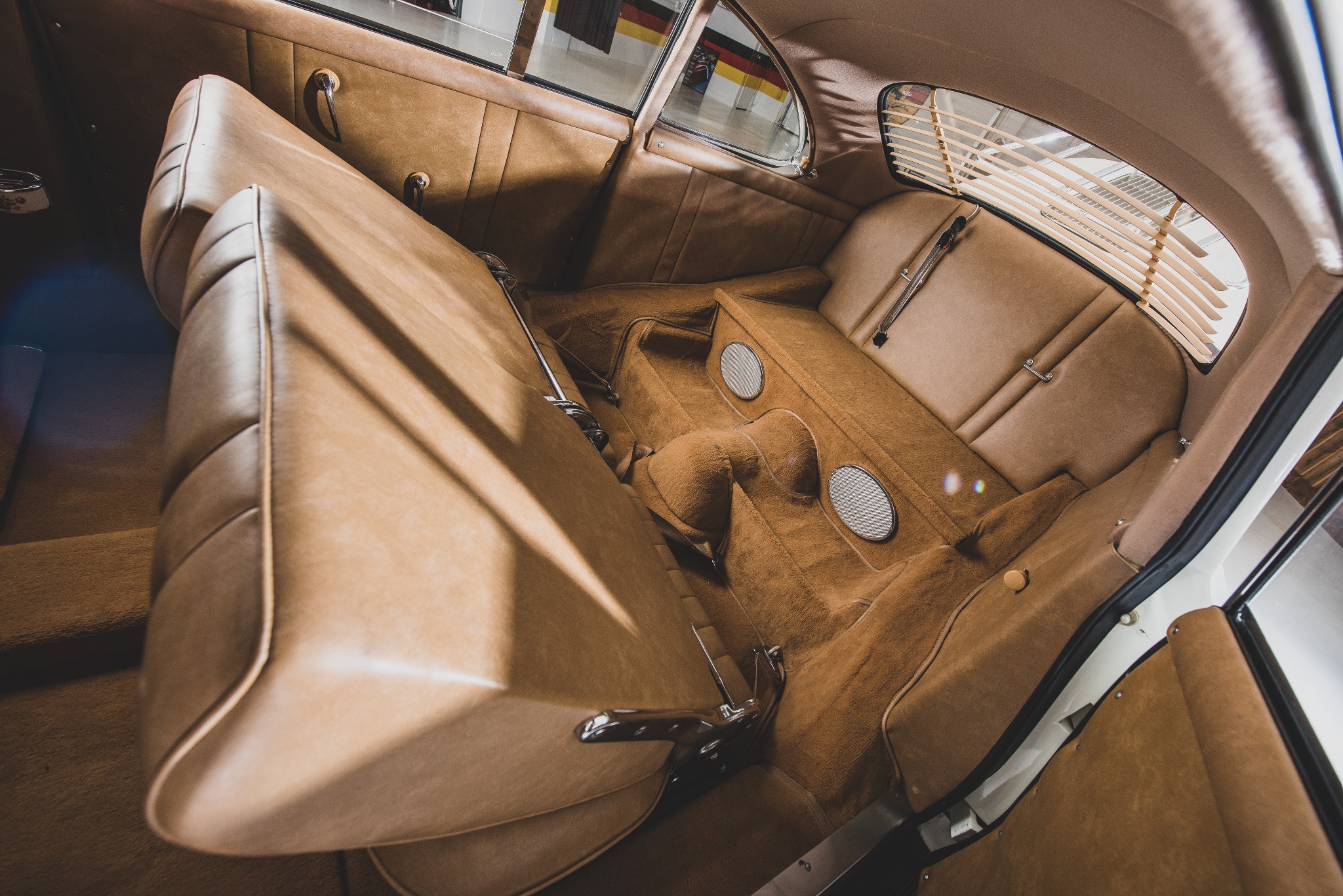 Instrumentation and all switches are made 1950's period correct and the car even still has its semaphore turn indicators as were common in the post-war period.
This unique car is not a "stretch limousine" but is instead a practical four door Porsche 356 perfect for touring and able to double as a head turning wedding car.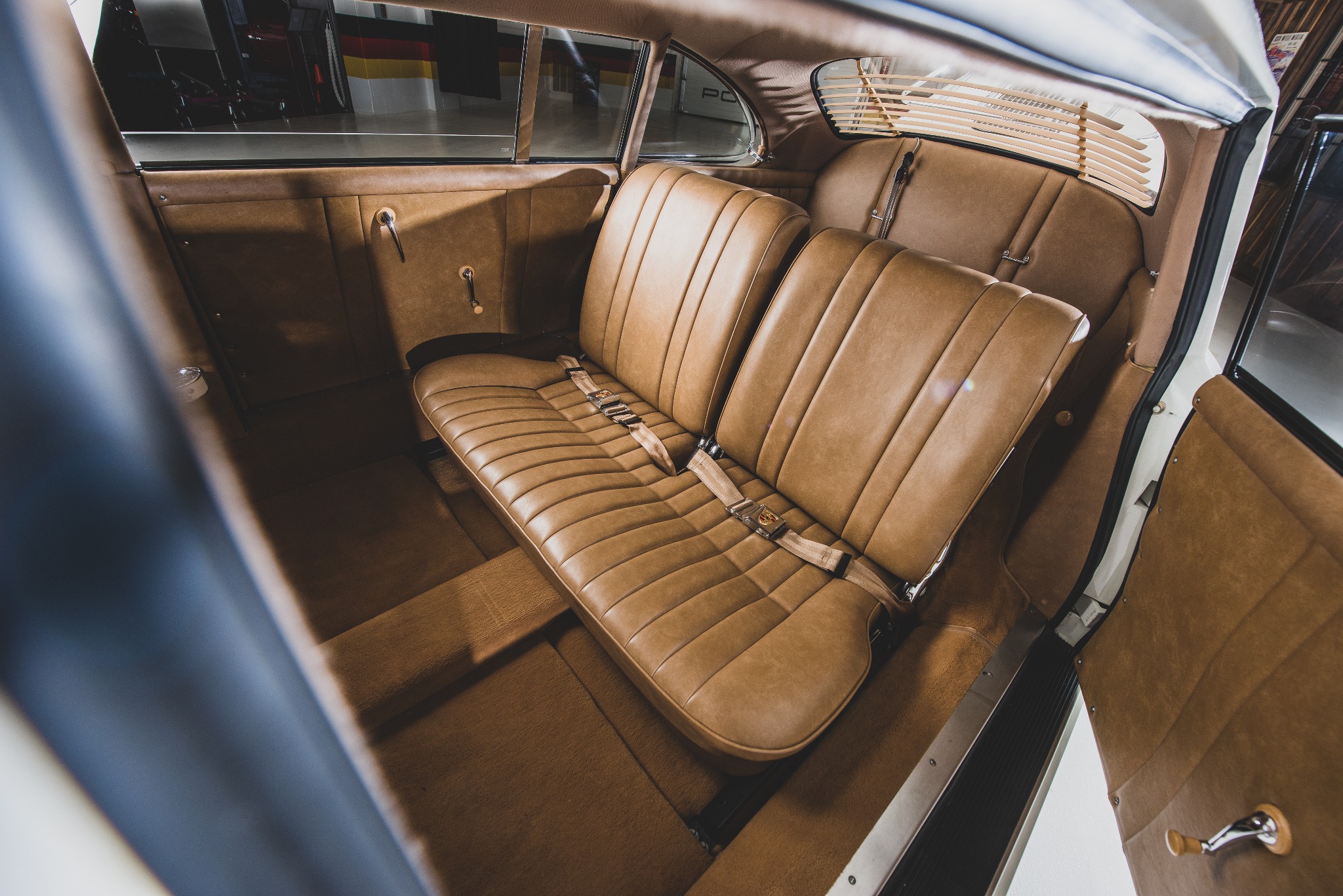 This Porsche is coming up for sale by RM Sotheby's at their Taj Ma Garaj auction to be held in Dayton, Ohio on September 28th, 2019 and is being offered without reserve.
You will find the sale page with more detailed information if you click here.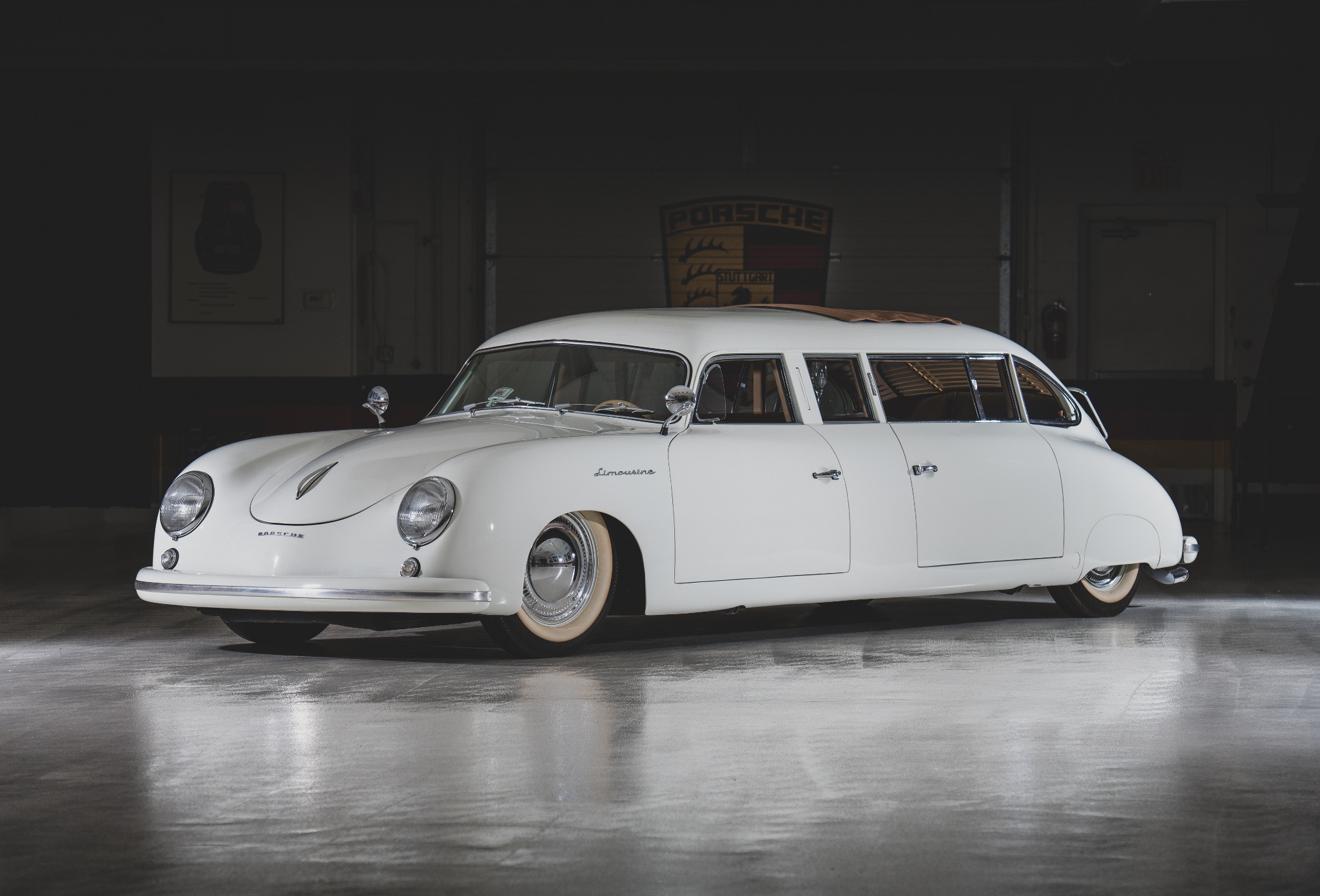 Photo Credits: All photographs courtesy RM Sotheby's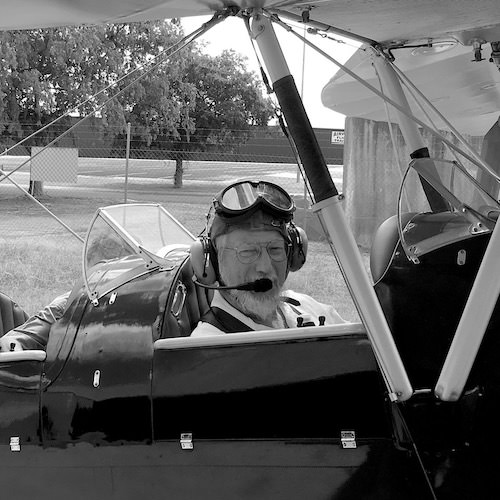 Jon Branch is the founder and senior editor of Revivaler and has written a significant number of articles for various publications including official Buying Guides for eBay, classic car articles for Hagerty, magazine articles for both the Australian Shooters Journal and the Australian Shooter, and he's a long time contributor to Silodrome.
Jon has done radio, television, magazine and newspaper interviews on various issues, and has traveled extensively, having lived in Britain, Australia, China and Hong Kong. His travels have taken him to Indonesia, Israel, Italy, Japan and a number of other countries. He has studied the Japanese sword arts and has a long history of involvement in the shooting sports, which has included authoring submissions to government on various firearms related issues and assisting in the design and establishment of shooting ranges.