The Bugatti Type 57 Atalante was the offspring of the Aérolithe coupé. The Aérolithe led to the limited production Type 57 Atlantic which in turn led Jean Bugatti to further evolve the design into the Atalante which was designed so it could enter production. These evolutions included changing to a one piece windscreen and creating a trunk for luggage carrying along with a spare tire recess. The concept was created by Jean Bugatti and then refined and readied for production by Bugatti in-house stylist Joseph Walter).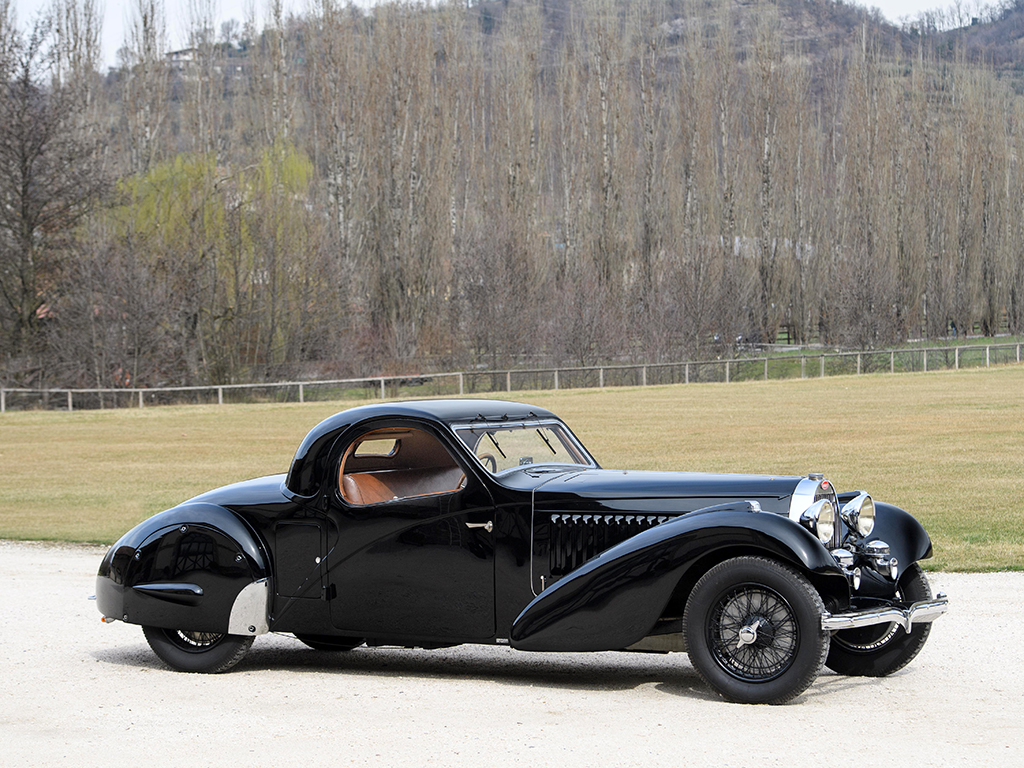 The Type 57 Atalante was built on the Bugatti Type 57S chassis (Note: The "S" stands for Surbaissé which means "low" or "lowered") that was a new and sophisticated design which lowered the car so significantly that a dry sump was needed for the engine necessitating a 20 liter oil tank. The Type 57 Surbaissé chassis included chassis rails that became wider and higher towards the center of the vehicle to provide rigidity. The rear axle passed through the chassis and was suspended by reverse quarter elliptic leaf springs.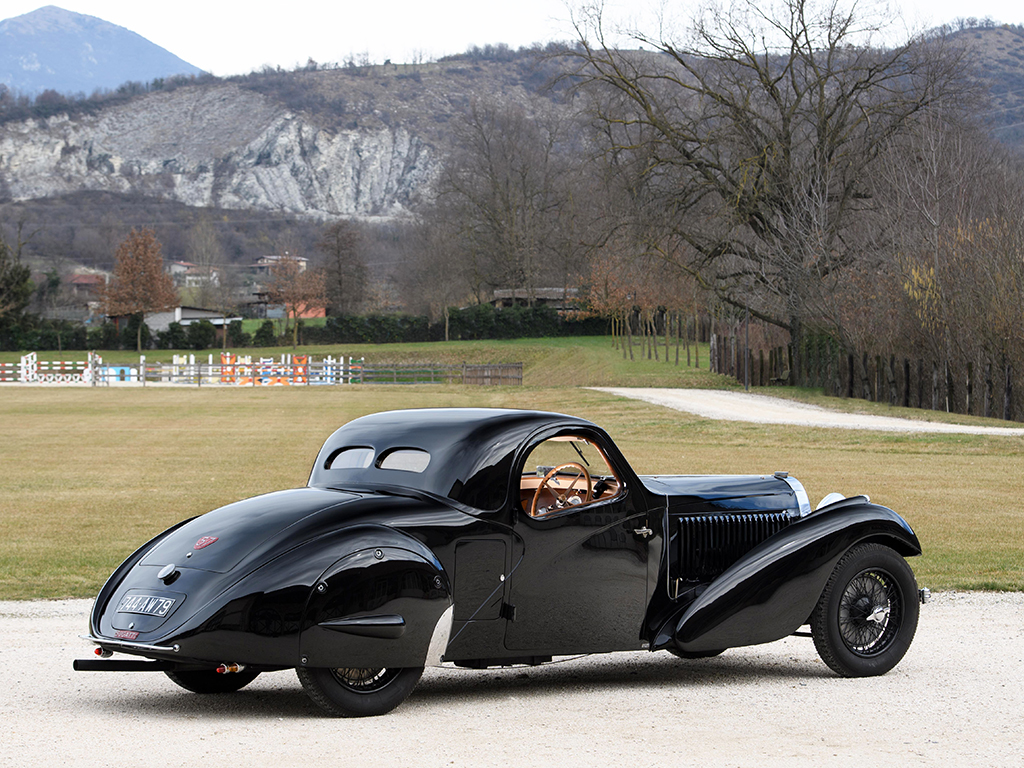 The front suspension was semi independent and both front and rear were fitted with self adjusting de Ram shock absorbers. Brakes were drums all around and prior to 1938 were cable operated which was Ettore Bugatti's preference.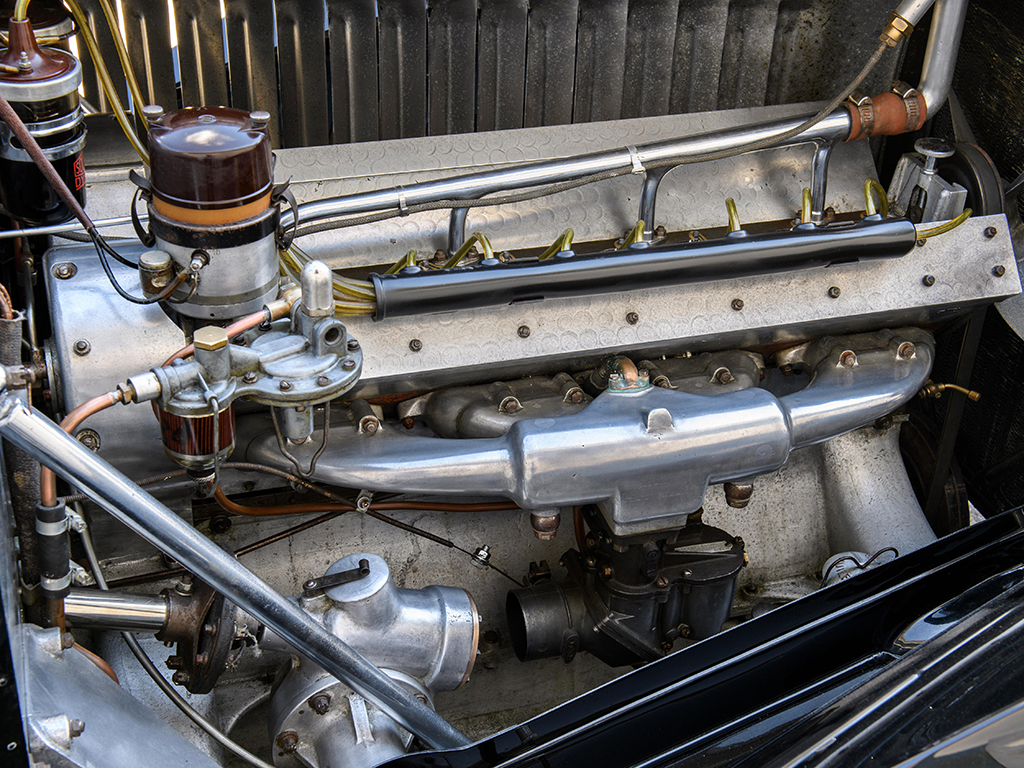 The engine of the Type 57 Atalante was the 3.3 liter (3,257cc/198 cu. in.) DOHC straight eight as used in the Bugatti Type 59 racing cars and this engine would go on to power Bugatti's Le Mans winning cars in the prewar years. This engine originated in the Type 49 and its predecessors but which was significantly improved by Jean Bugatti for the Type 57 and 59. This engine was mounted in the Type 57S chassis in rubber mountings and the camshaft gears were made of fiber for enhanced quietness.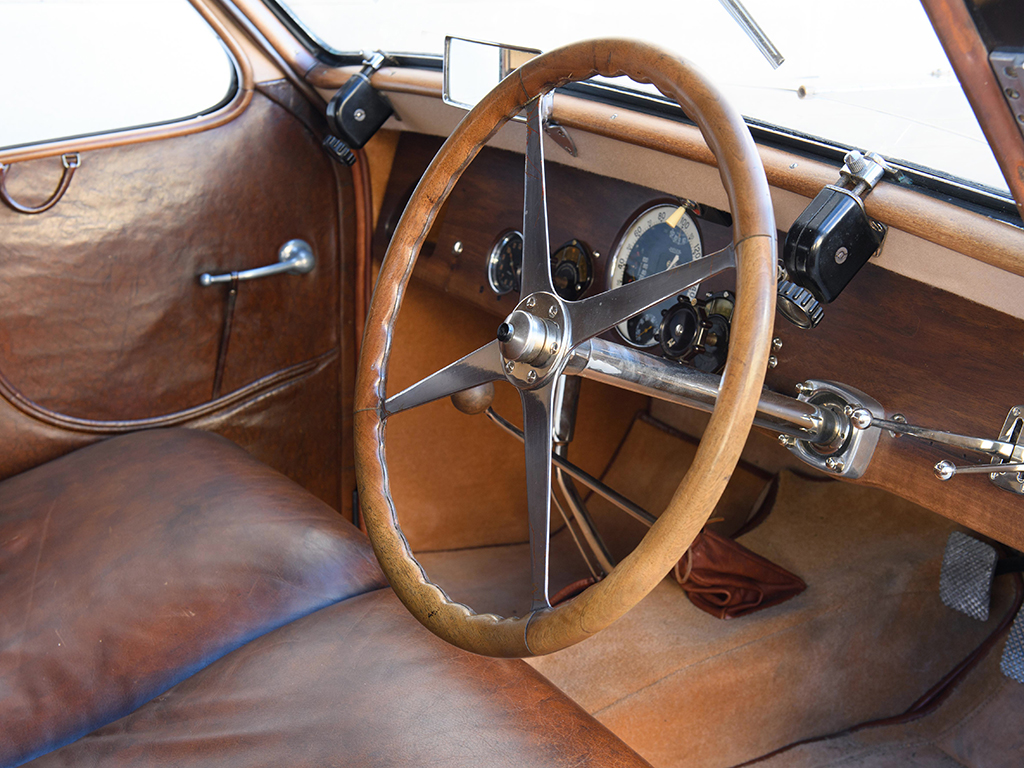 Prior to the beginning of production four prototype Type 57 Atalantes were built. Amongst these four was our feature car chassis number 57254 and engine number 202. This car has the second lowest chassis number of those four prototypes although it was actually the third of the four to be completed on 16th May 1935. This car's coachwork was done in-house by Carrosserie Bugatti at their Molsheim factory. The car's new owner, Meo Costantini, took delivery nine days later. Meo Constantini was Bugatti's co-director and had been their Racing Manager. He was also a two time Targa Florio winner and perhaps that desire for speed and power led him to bring the Type 57 Atalante back to the factory a short two months later to have the engine upgraded with new pistons, a special intake manifold, and for adjustment of the valve guides and camshaft.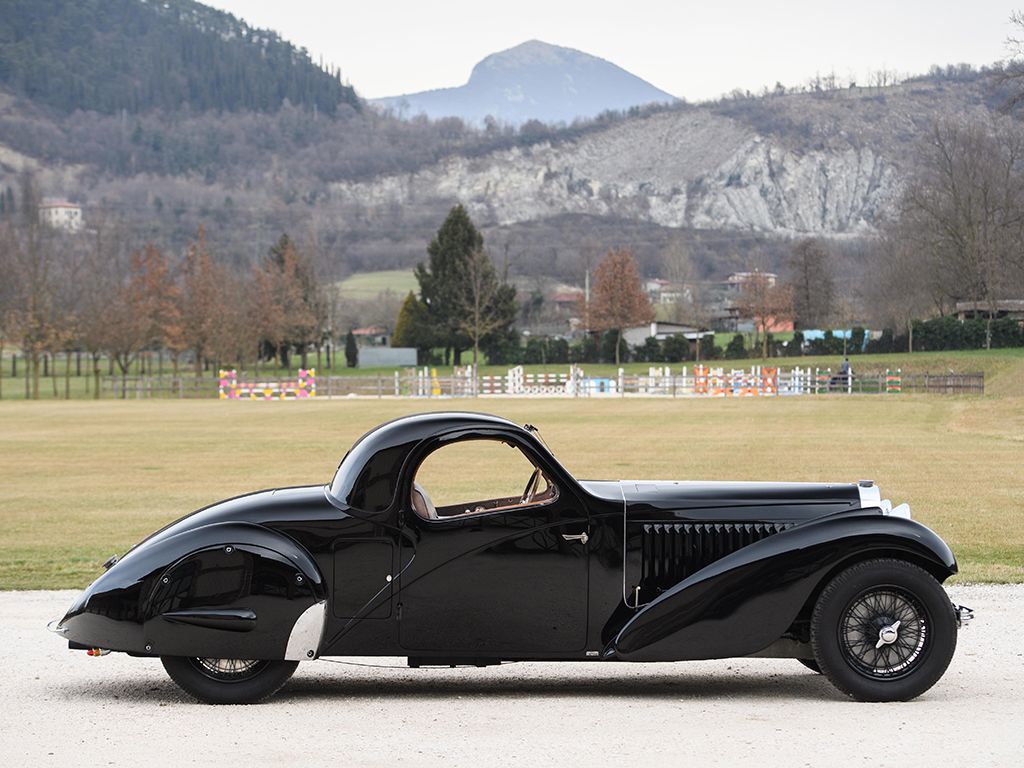 This car is remarkably original and complete with even its original complete tool kit. It has only 25,733 kilometers on the clock and as the car has been in storage for a long time it has only covered about 700 kilometers in the last sixty years, the other twenty thousand having been before that.
This car is coming up for sale by RM Sotheby's at their Villa Erba auction to be held on 27th May 2017.
You will find the sale page for this car if you click here.
This is an opportunity to acquire a remarkably original and complete early Bugatti Type 57 Atalante with the rare in-house Carrosserie Bugatti coachwork.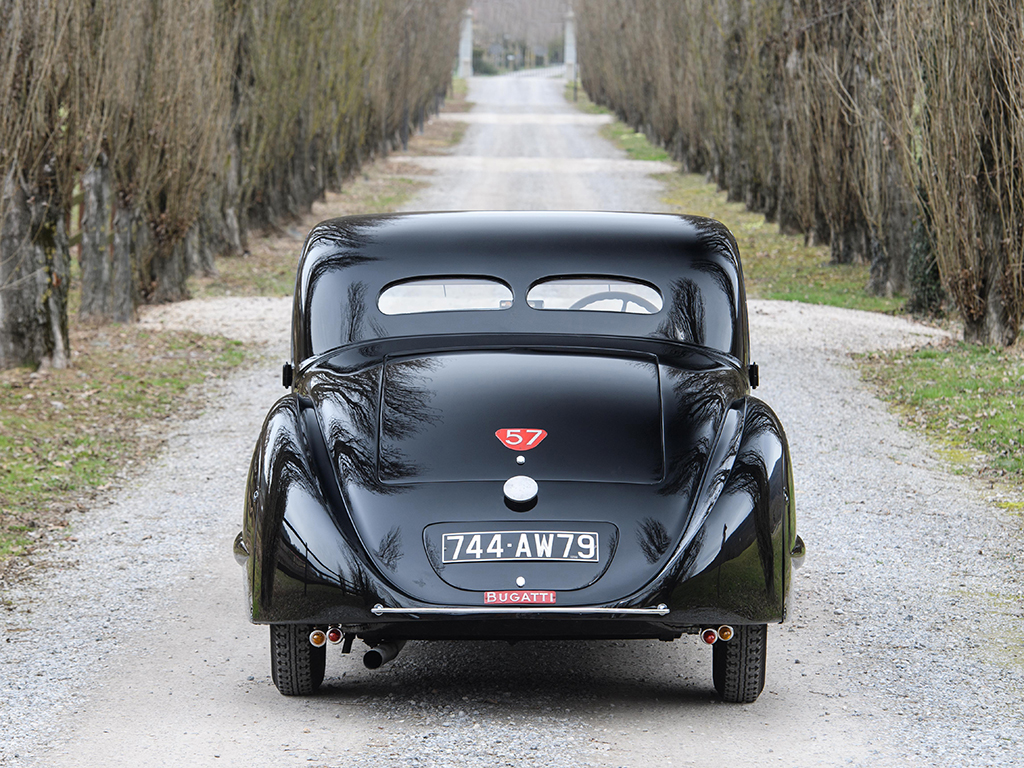 (All pictures courtesy RM Sotheby's).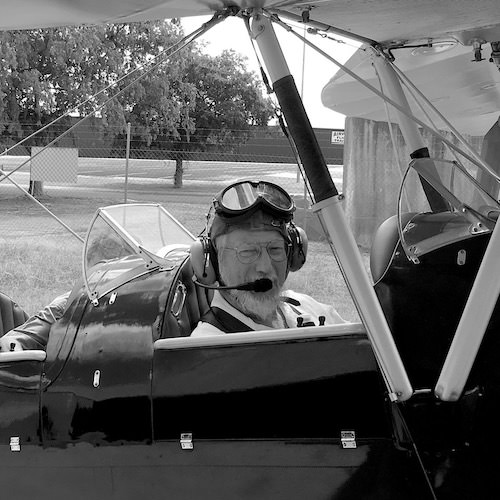 Jon Branch is the founder and senior editor of Revivaler and has written a significant number of articles for various publications including official Buying Guides for eBay, classic car articles for Hagerty, magazine articles for both the Australian Shooters Journal and the Australian Shooter, and he's a long time contributor to Silodrome.
Jon has done radio, television, magazine and newspaper interviews on various issues, and has traveled extensively, having lived in Britain, Australia, China and Hong Kong. His travels have taken him to Indonesia, Israel, Italy, Japan and a number of other countries. He has studied the Japanese sword arts and has a long history of involvement in the shooting sports, which has included authoring submissions to government on various firearms related issues and assisting in the design and establishment of shooting ranges.