Hollis Bentley & Playfair were one of Britain's "best gun" makers although they are less known than the likes of Holland & Holland or Rigby for example. Yet Bentley & Playfair were "makers to the trade" before they amalgamated with Hollis in 1911 which means they were making the guns and rifles they sold. Many British gunmakers actually sold firearms that had been made by others but of course were branded with the gunmaker's name. R.B. Rodda of London and Calcutta being one example and the Army & Navy Store being another. These guns and rifles are typically of excellent quality coincidentally but the name of the person who made them is usually unknown.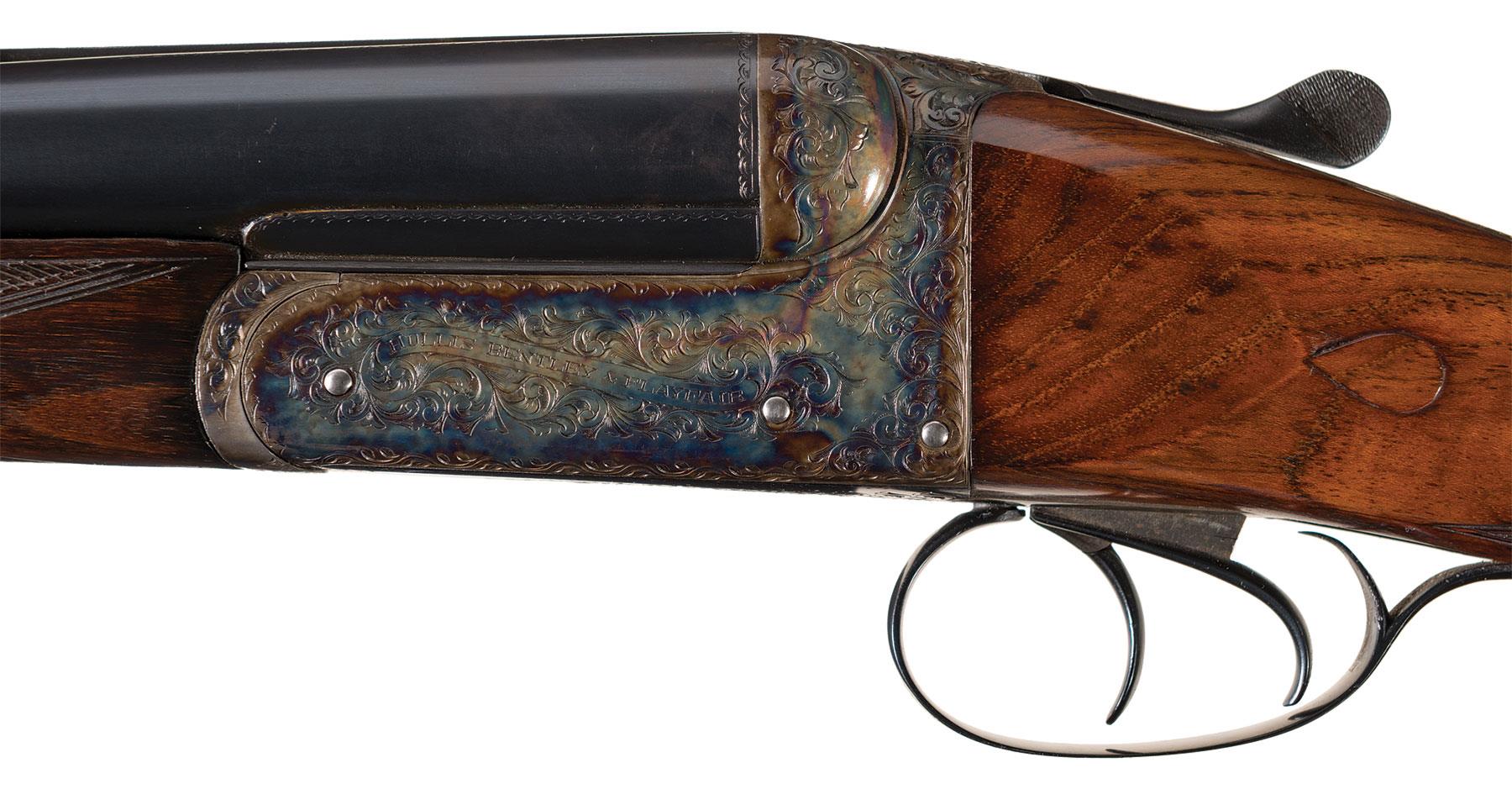 This Hollis Bentley & Playfair .500 Nitro Express double rifle looks to be the exact partner of the .375 Flanged Magnum double rifle we featured in a previous post. So it seems highly likely that these two rifles were owned by the same person and made at the same time for a hunter who wanted a light rifle and a heavy dangerous game rifle. If they weren't then they would make a nice matched pair for someone who buys both of them.
You will find our post on the Hollis Bentley & Playfair .375 Flanged Magnum which looks to be the partner to this .500 Nitro Express if you click here.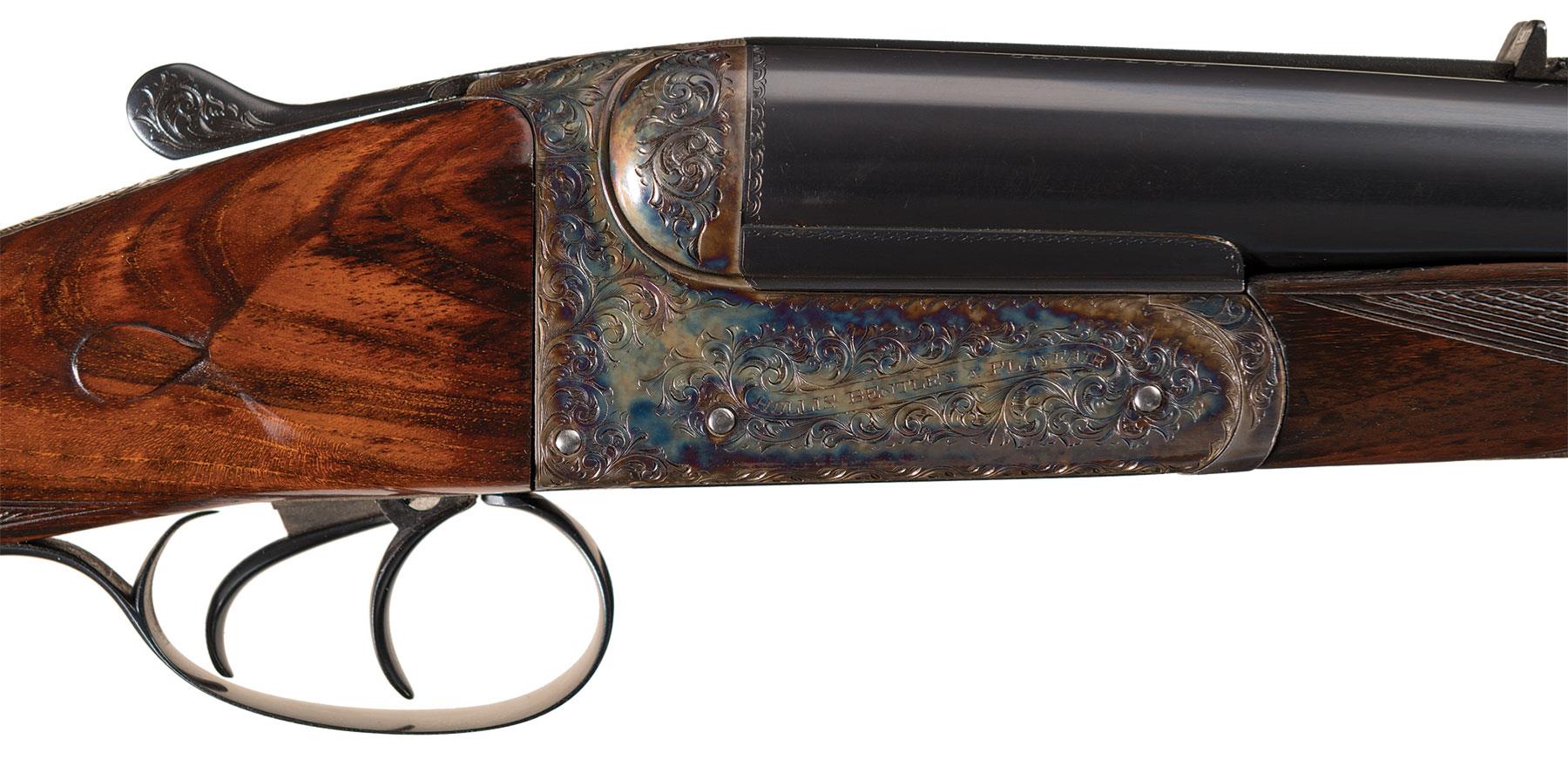 This double rifle is chambered for the .500 Nitro Express 3″ which is a current caliber for which cases and bullets can be easily obtained and for which there is a good selection of loading data. Both the Hornady Handbook of Cartridge Reloading 9th Edition and the Barnes Reloading Manual Number 4 list it and both Hornady and Barnes make bullets for it.
Hornady, Barnes, Swift and Norma all make loaded ammunition for the .500 Nitro Express 3″ which you will find on Midway USA if you click here.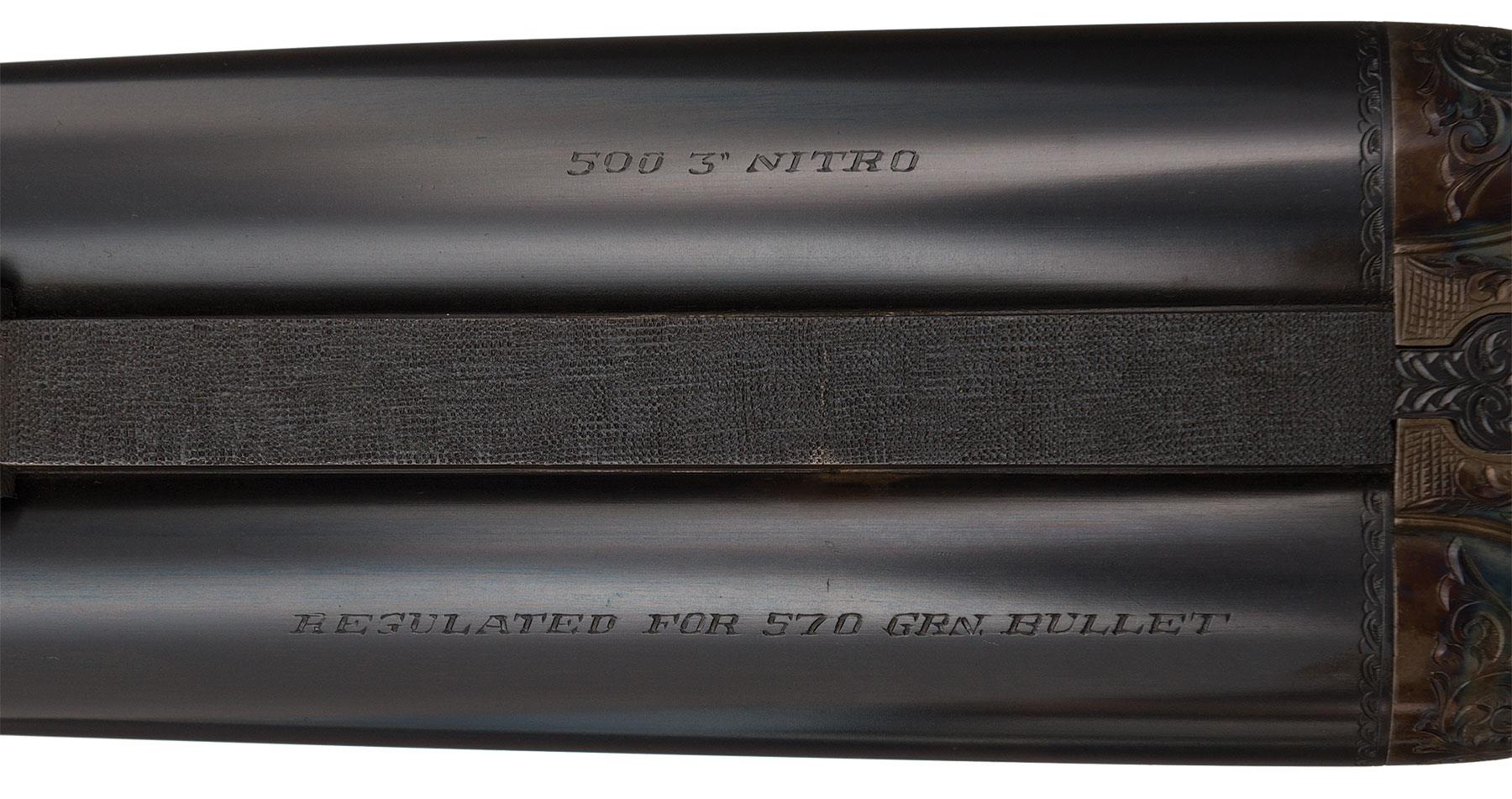 The top of the barrels of this double rifle are marked with the caliber; .500 Nitro Express, and the bullet weight for which the barrels are regulated; 570grain. Because a double rifle has two barrels it has to be regulated so that those two barrels will shoot closely parallel to each other. Commonly this requires the use of a set regulated bullet weight. (Note: the .375 Flanged Magnum and the .375 Holland & Holland Magnum are often exceptions to this and usually shoot both 300grain and 270grain bullets to the correct regulated point of impact in double rifles).
For this rifle Hornady make their .510″ diameter bullet in 570grains weight in both their DGS (Dangerous Game Solid) and DGX (Dangerous Game eXpanding) styles. (Note: when we refer to a jacketed bullet being a "solid" it means it has a solid metal jacket over a lead core. The other name for this style is a "Full Metal Jacket" or FMJ).
Barnes make a 570grain TSX FB expanding bullet for this caliber and a 570grain BND SLD. (Note: in the case of the Barnes BND SLD this bullet is an actual solid brass projectile).
There are other makers who can supply the .510″ bullets for the .500 Nitro Express also.

This Hollis Bentley & Playfair .500 Nitro Express 3″ double rifle is coming up for sale at the same Rock Island Auction as the .375 Flanged Magnum we featured previously. Rock Island Auction describe the condition of this rifle as follows: "Near mint professionally refinished with 99% blue and bright case colors remaining. The wood is excellent with a few scattered minor dings and dents. The checkering remains very crisp. The markings and engraving are crisp and clear. Mechanically excellent."
You will find the sale page for this .500 Nitro Express 3″ rifle if you click here.
This rifle will sell on May 5th, 2017.
You will find the sale page for the .375 Flanged Magnum rifle if you click here.
This rifle will sell on May 6th, 2017.
We hope that both this .500 Nitro Express and the .375 Flanged Magnum go to the same home as a nicely matched pair.

(All pictures courtesy Rock Island Auction unless otherwise noted).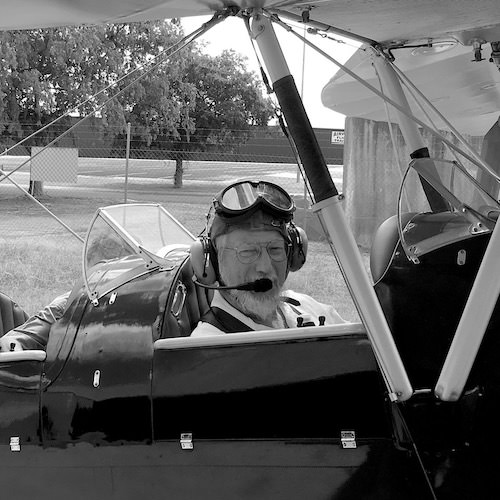 Jon Branch is the founder and senior editor of Revivaler and has written a significant number of articles for various publications including official Buying Guides for eBay, classic car articles for Hagerty, magazine articles for both the Australian Shooters Journal and the Australian Shooter, and he's a long time contributor to Silodrome.
Jon has done radio, television, magazine and newspaper interviews on various issues, and has traveled extensively, having lived in Britain, Australia, China and Hong Kong. His travels have taken him to Indonesia, Israel, Italy, Japan and a number of other countries. He has studied the Japanese sword arts and has a long history of involvement in the shooting sports, which has included authoring submissions to government on various firearms related issues and assisting in the design and establishment of shooting ranges.