Prestige gunmaker Hollis Bentley & Playfair was established in 1911 by the joining together of Hollis with Bentley & Playfair which had both been formed during the early-mid 1800's. Hollis Bentley & Playfair had a retail shop in London, England, and their main shop and workshops in the gun-making center of Birmingham, England, which was also the home of the Birmingham Small Arms Company which later diversified into motorcycle manufacture making the famous BSA line of motorcycles.

Hollis Bentley & Playfair made top shelf guns and rifles including some quite beautiful side-lock ejector double shotguns which periodically appear for sale. The double rifle in our pictures is a no-nonsense solidly built boxlock extractor double rifle and is typical of British best double rifles that were made to be used, and of the type often purchased by professional hunters. Extractor double rifles were commonly preferred by professional hunters especially if regularly dealing with lion or leopard simply because an extractor rifle is quieter. An ejector makes a sharp noise which a big cat can use to locate the hunter.

The .375 Flanged Magnum was the rimmed near twin of the .375 Holland & Holland Magnum. There are small differences between the two such as: the .375 Flanged Magnum had a conventional rim (which the British call a "flange") whilst the .375 Holland & Holland Magnum used a belt for headspacing so it would feed smoothly in a bolt action magazine rifle; and the .375 Flanged Magnum was loaded to slightly lower pressure than the .375 H&H Magnum so it would extract freely in a double rifle.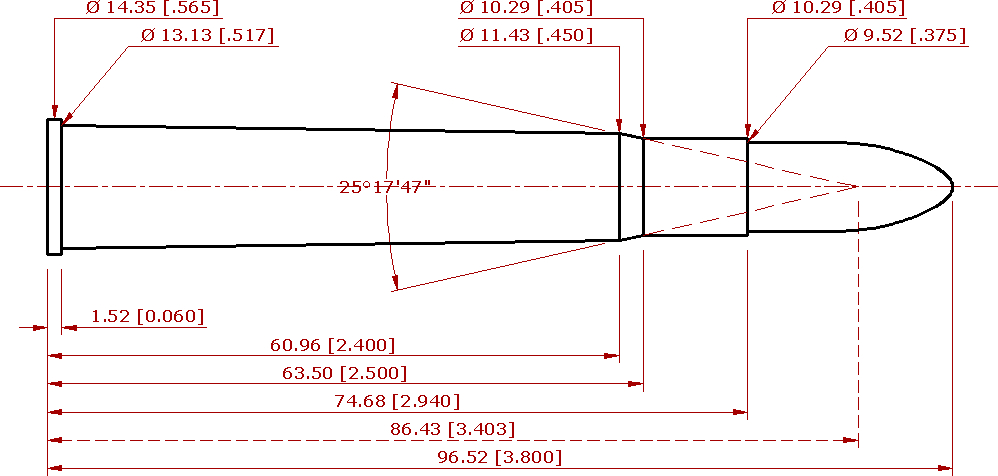 The reason for loading the rimmed "flanged" cartridge to a slightly lower pressure than the belted one is because double rifles do not have as strong a lock-up as a front locking bolt action nor do they have as strong a camming action to extract the fired case. A sticky case in a double rifle can be a difficult problem especially if a "nasty bitey" is coming at you and you need to re-load quickly. Thus slightly less pressure and power is best to ensure you are not breaking your fingernails trying to extract an obstinate case so you can re-load.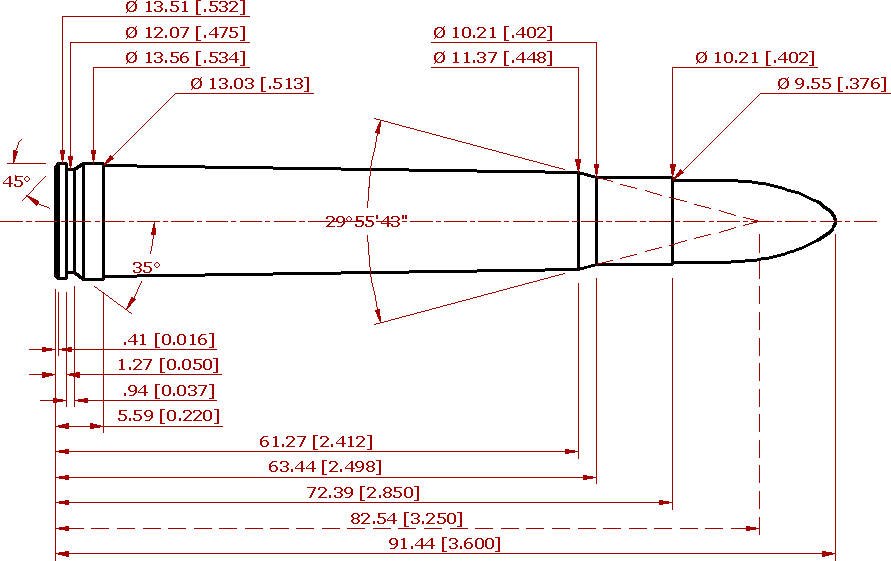 In his book "African Rifles and Cartridges" American professional hunter John "Pondoro" Taylor suggests that a double rifle in  .375 Flanged Magnum would be the ideal choice for the "One rifle world wide hunter", preferably fitted with a low power quick detachable rifle-scope. The Hollis Bentley & Playfair double rifle in our pictures is very much the sort of rifle he had in mind with the exception it does not have a rifle-scope, although it might be able to be fitted with one by modifying the express rib to take Talley rings if that were desired. As it is the rifle is equipped with classic British big game rifle open sights comprising a ramped blade front sight and a three leaf express rear sight on a matte quarter rib. The leafs are marked "100", "200" and "300," the "100" leaf being fixed and the other two folding, and two leafs have silver inlaid sighting lines. It should be noted that the only reason one would attempt to mount a rifle-scope on this double rifle would be if the owner intended to use it for long range plains or mountain hunting. If the owner has a different rifle in their battery for that purpose then this rifle would be at its best left with just the open sights.
The safety is automatic and is marked "Safe" in gold inlay.
This Hollis Bentley & Playfair double would be a perfect rifle for much of American hunting from the big bears and moose on down through elk and the other deer species. Its handling will be quick and instinctive like a best shotgun and it is light enough to carry all day. This would also be a nice rifle for European driven wild boar hunting, Banteng and buffalo in Australia, and is legal for Africa's "Big Five" although I would prefer something a bit bigger for elephant or hippo.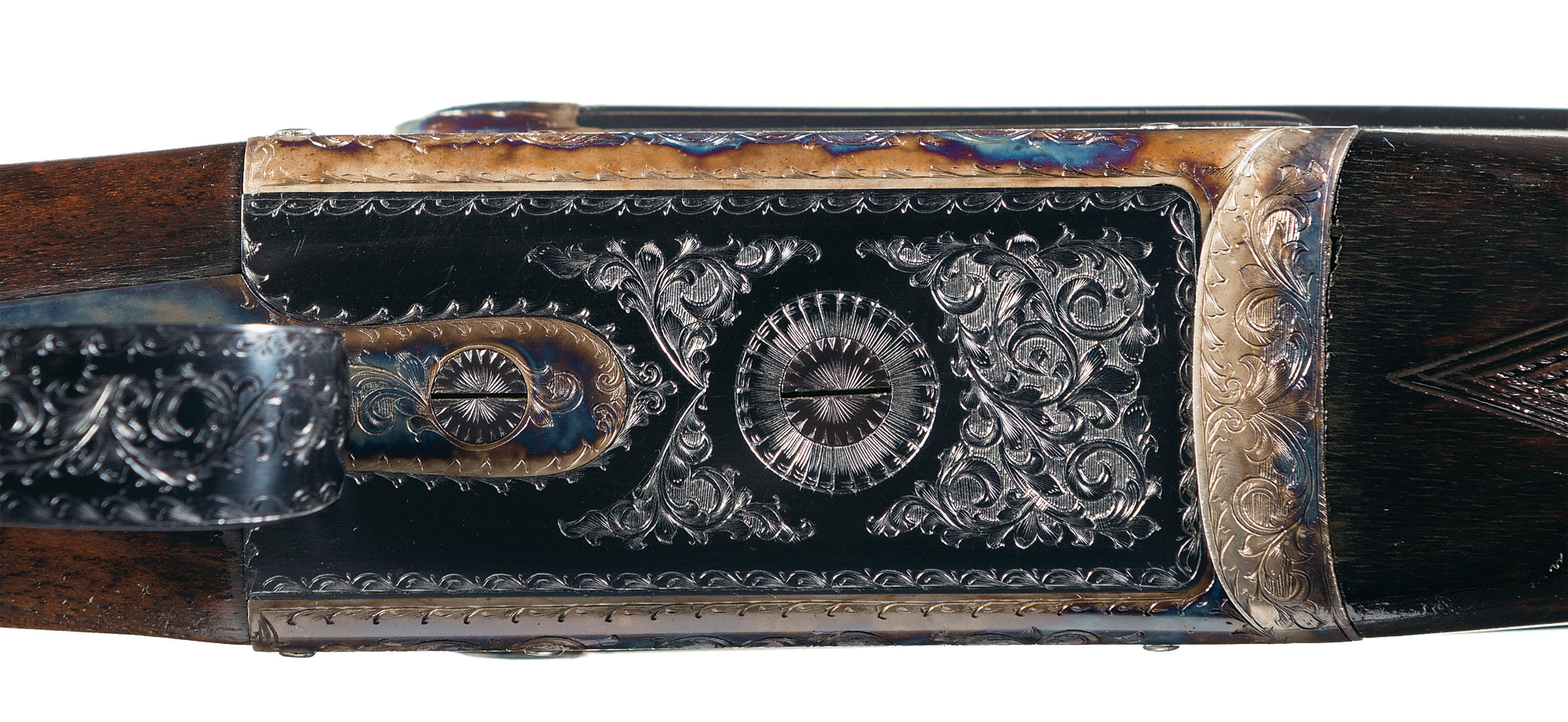 The condition of this rifle is described by Rock Island Auction as follows: "Near mint as factory quality refurbished overall with 99% blue and bright case colors remaining. The wood is also near mint with a few very scattered minor handling marks and crisp checkering overall. Mechanically excellent."
This rifle is coming up for sale on May 6th, 2017 and you will find the sale page for it if you click here.
Expected sale price is in the range of USD$16,000-$25,000
On-line bidding and sealed bidding is available.
If you are looking for a quality British "best" double rifle at an affordable price then this one is worth a serious look.

.375 Flanged Magnum ammunition and cases are available and loading data is published by Norma in their Reloading Manual Vol. 2. (Norma's data is for .300 grain bullets using Norma MRP powder only).
In fact Midway USA have .375 Flanged Magnum loaded ammunition including some on special at time of writing which you will find if you click here.

(All pictures courtesy Rock Island Auction except where otherwise marked).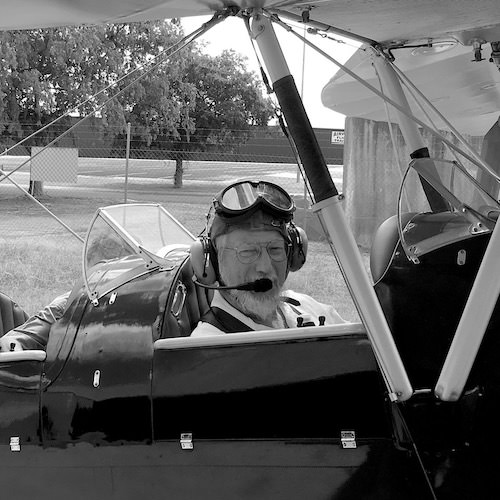 Jon Branch is the founder and senior editor of Revivaler and has written a significant number of articles for various publications including official Buying Guides for eBay, classic car articles for Hagerty, magazine articles for both the Australian Shooters Journal and the Australian Shooter, and he's a long time contributor to Silodrome.
Jon has done radio, television, magazine and newspaper interviews on various issues, and has traveled extensively, having lived in Britain, Australia, China and Hong Kong. His travels have taken him to Indonesia, Israel, Italy, Japan and a number of other countries. He has studied the Japanese sword arts and has a long history of involvement in the shooting sports, which has included authoring submissions to government on various firearms related issues and assisting in the design and establishment of shooting ranges.