I don't know what your taste in rifles is, but I'm a bolt action sporting rifle aficionado with a penchant for the controlled feed Winchester Model 70's and sporters based on the legendary Mauser 98. I like steel, not alloy, walnut stocks, not synthetic, and very conservative styling, no thumbhole stocks nor Wundhammer swells. Similarly I'm not greatly into collecting militaria. I'd much rather pull an ex-military rifle apart and use the action to create a beautiful and functional sporter than preserve the military rifle in its original state. Some of my friends are military rifle collectors and they and I can have many happy arguments about "to sporterize, or not to sporterize" and simply agree to differ.

Amongst the most desirable of the ex-military Mauser 98 actions for a sporting rifle are those made by Czechoslovakian company Zbrojovka BRNO. The BRNO vz33 action is a "small ring" Mauser 98 which was originally designed to create a lightweight military rifle. When Czechoslovakia was invaded by the Germans during World War II they decided that the vz33 action would make and ideal rifle for their Wehrmacht and Waffen-SS Gebirgsjäger (mountain troops). The rifles for these troops as made by BRNO had the receiver ring made smaller, and also had the action width reduced a little but retained the same size bolt. These rifles were first given the numeric designation "945" but later called G33/40. Curiously the "G" stands for Gewehr (rifle) not Karabiner (carbine) although these rifles were made shorter and lighter than a standard K98.
When the Second World War ended the surplus G33/40 rifles were much prized by custom rifle builders both because of their design which made them ideal for the creation of lightweight sporting rifles but also because the workmanship of the BRNO made actions was amongst the best extant.

The rifle featured in this post appears to have been made in Austria in the post war period. The barrel is marked "MADE IN AUSTRIA" on the upper left flat and "B'O'HLER RASANT" on the left flat; all those markings are near the breech. The rifle has a part octagon barrel with matted full length rib featuring an integral ramp front sight base.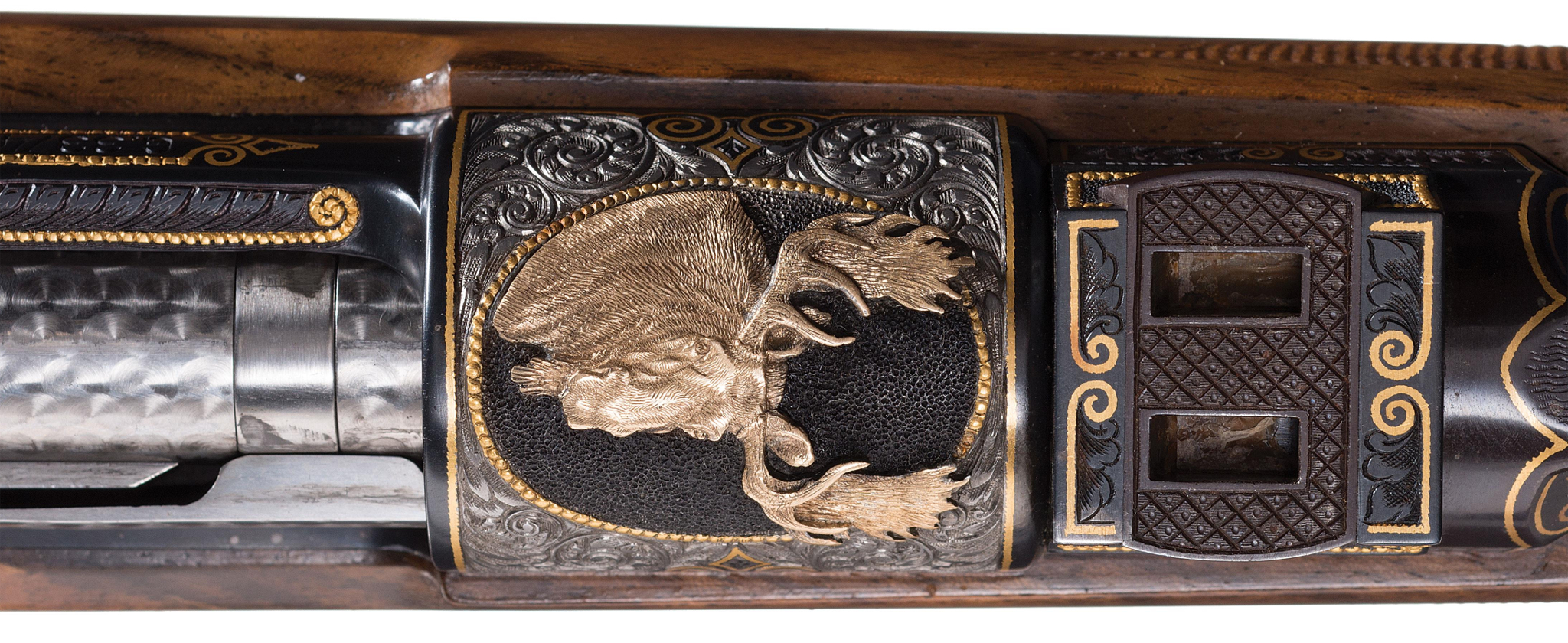 This fine sporting rifle has a gold inlaid moose on the receiver ring, a bear and deer on the magazine floorplate, and a wolf on the trigger guard.

The opening floor-plate features a locking lever and is beautifully engraved in what appears to be the Austrian style.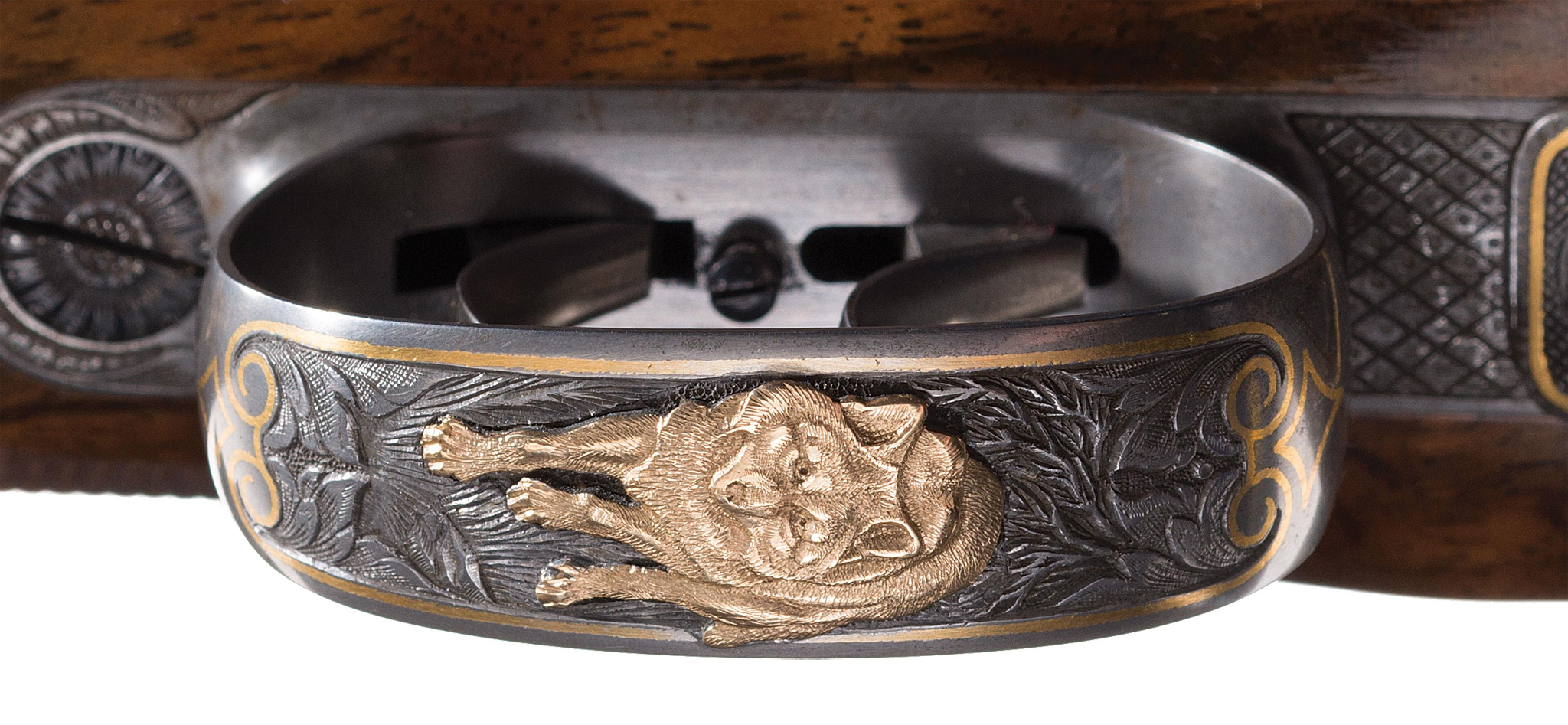 The custom work and decoration on this rifle are tastefully done and professionally executed. The skeleton butt plate is an especially unique feature. The stock is made of fancy grade European walnut.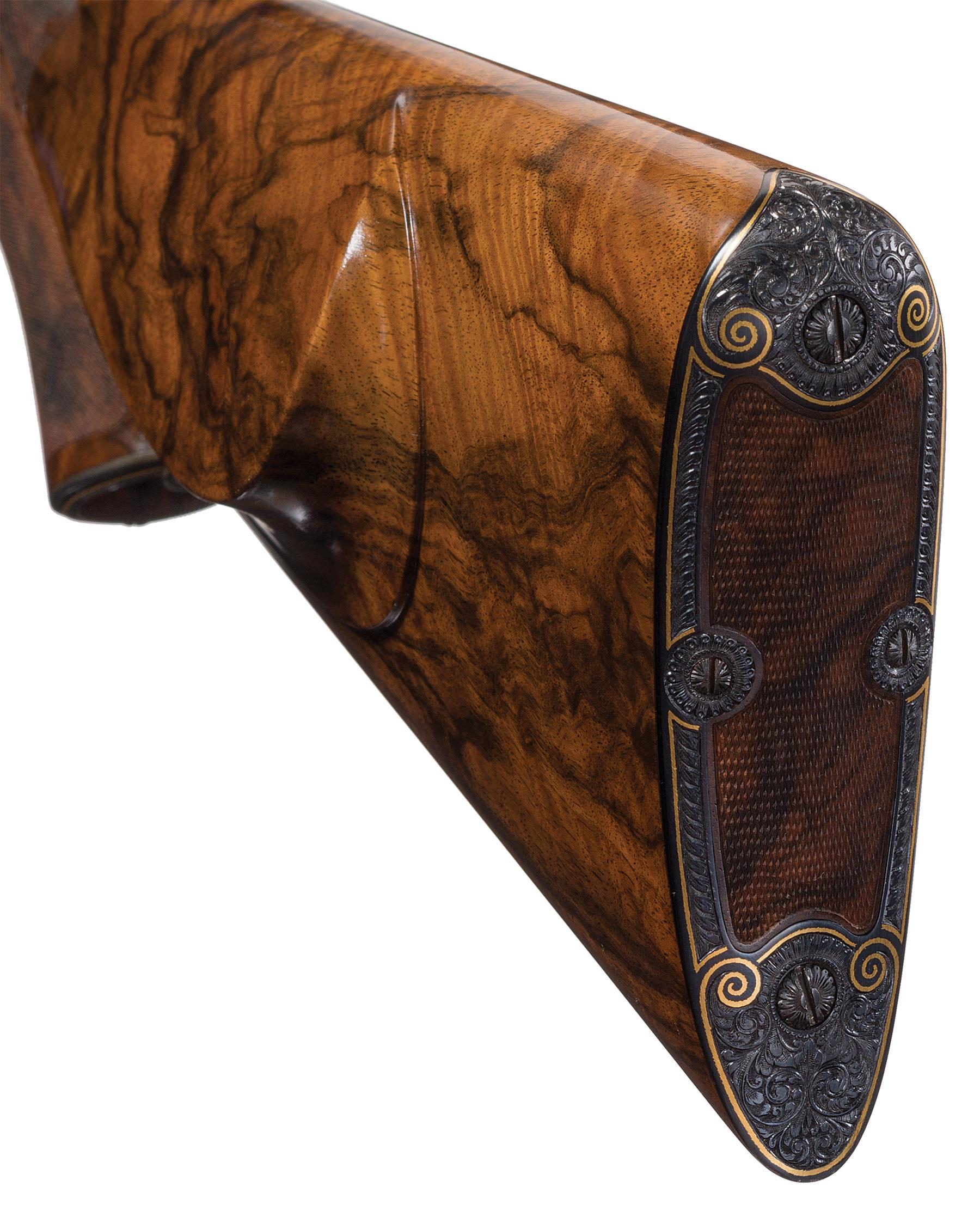 This rifle is chambered for the common and excellent 7mm Remington Magnum and the part octagon barrel is 21″ long. That is quite short for a 7mm Remington Magnum so whilst it makes for a very light yet powerful sporting rifle we would expect muzzle blast to be quite sharp. Nonetheless, this is a well thought out mountain rifle possibly originally created for Alpine chamois hunting.
This rifle is coming up for auction by Rock Island Auction Company at their Premiere Auction and will be offered for sale on 6th May, 2017.
You will find the sale page for this rifle if you click here.
The rifle is fitted with a Zeiss 6×32 rifle-scope in quick detachable mounts and is expected to sell in the range USD$6,000-$8,000.
Sealed bids and on-line bidding are accommodated.
If you are an aficionado of fine sporting rifles this is one to take a good look at.

(All pictures courtesy Rock Island Auction).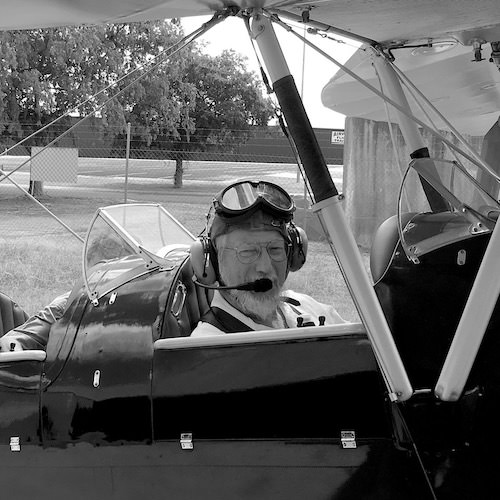 Jon Branch is the founder and senior editor of Revivaler and has written a significant number of articles for various publications including official Buying Guides for eBay, classic car articles for Hagerty, magazine articles for both the Australian Shooters Journal and the Australian Shooter, and he's a long time contributor to Silodrome.
Jon has done radio, television, magazine and newspaper interviews on various issues, and has traveled extensively, having lived in Britain, Australia, China and Hong Kong. His travels have taken him to Indonesia, Israel, Italy, Japan and a number of other countries. He has studied the Japanese sword arts and has a long history of involvement in the shooting sports, which has included authoring submissions to government on various firearms related issues and assisting in the design and establishment of shooting ranges.