George Brough was a motorcycle enthusiast, racer, entrepreneur and salesman. All the qualities needed to succeed in the business of motorcycle manufacture. Brough began his business in 1919 and since his father was already making motorcycles under the Brough name young George decided to call his motorcycles "Brough Superior". We catch a glimpse of George's ability to read people and persuade them to go his way in the story of how Brough came to be known as "The Rolls-Royce of motorcycles". This description was first coined by journalist H. D. Teague of "The Motor Cycle". Rolls-Royce were not asked if they approved of this and so they decided to write to George Brough and demand that they stop using this epithet, but George responded by asking representatives of Rolls-Royce to come and visit his factory and see how his motorcycles were made. On the appointed day the Rolls-Royce men arrived to find a factory staffed by men in white lab coats meticulously building motorcycles not once but twice – once to fit all the parts properly, then the bike was disassembled, parts were painted and/or plated, and then the bike was finally assembled. The workshop was spotless and highly organized and the men from Rolls-Royce left so impressed that they decided that George should be allowed to continue to describe his motorcycles as "The Rolls-Royce of motorcycles" after all.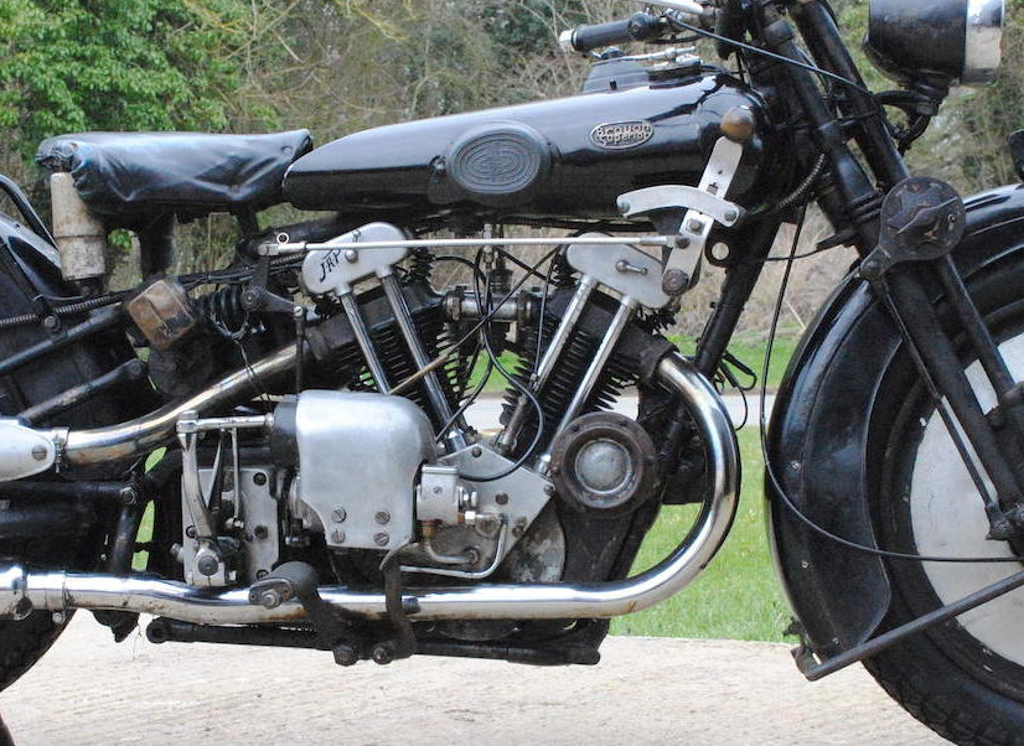 Brough Superior motorcycles were eye-wateringly expensive back in the twenties and thirties. The motorcycles cost between £100-£185 back then and although that might not sound like much in modern money values we need to remember that an average wage in Britain at that time was around £5 per week. So Brough motorcycles were the province of the affluent including such people as the playwright George Bernard Shaw who is famous for his play "Pygmalion" which was later made into the musical "My Fair Lady". The most famous of the Brough owners though was undoubtedly T.E. Lawrence, better known to many as "Lawrence of Arabia".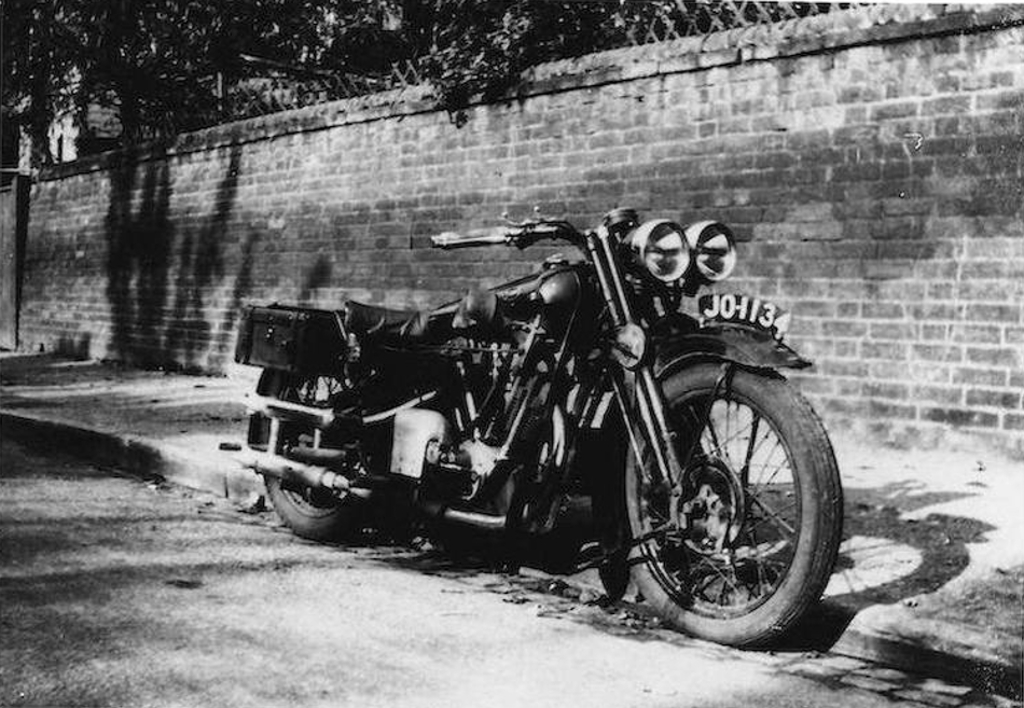 Although George Brough's SS80 and SS100 are his most famous motorcycle models, by the mid 1920's he decided he needed less expensive models that were affordable yet still highly desirable. He likely had not foreseen the coming Wall Street Crash and the ensuing Great Depression but his decision to create more affordable models would have helped Brough Superior to survive that time of financial constraint.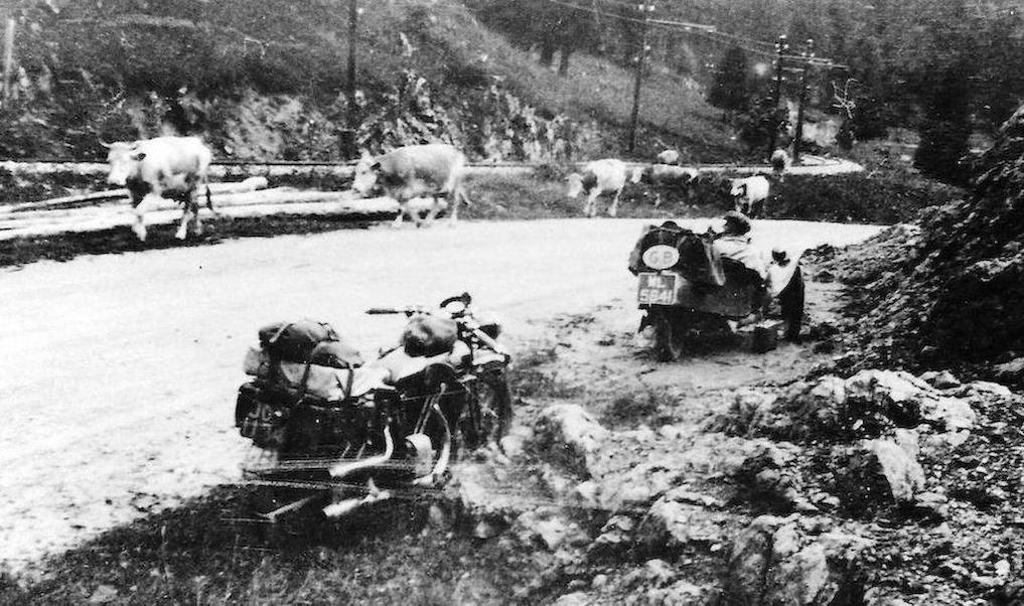 George Brough's early effort at a more affordable model was the Overhead 680. This bike was first shown at the 1926 Earls Court Motorcycle Show in London. The bike was fitted with a 680cc J.A.P. V twin engine. It was discovered however that the smaller J.A.P. OHV engine had some reliability issues and J.A.P. worked on re-designing the engine to fix those problems. But for George Brough the Overhead 680 name had become tainted so he decided a new model was needed to recover the Brough reputation as being "The Rolls-Royce of motorcycles".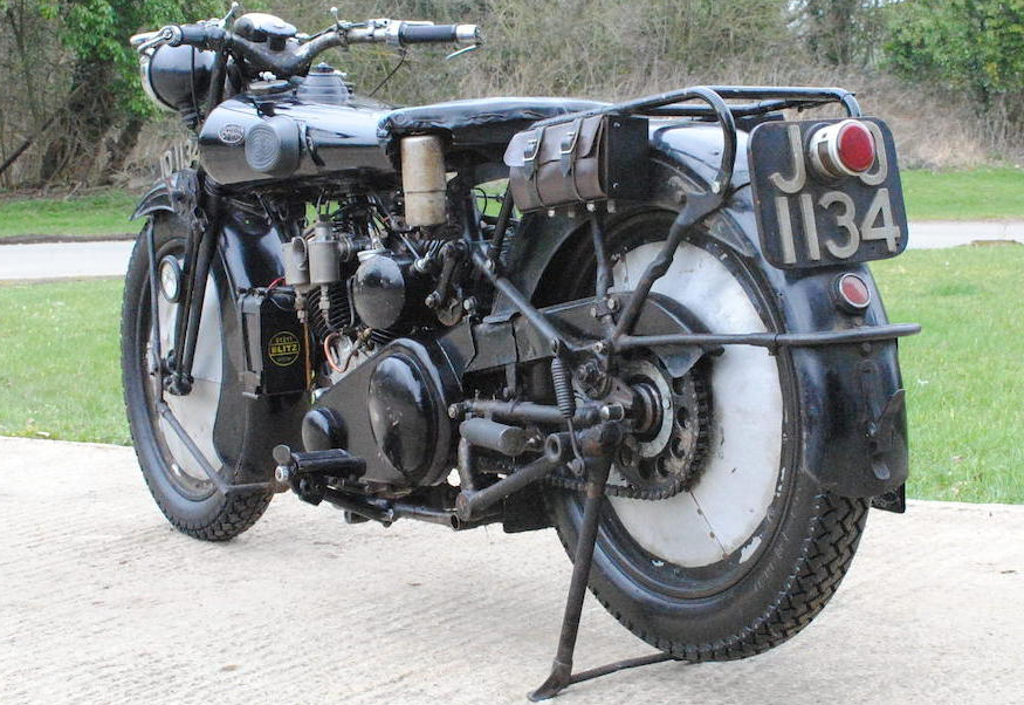 The new model was announced in November 1929, just in time for Christmas. It was called the Brough Superior 680 Black Alpine and it had a re-designed J.A.P. 680cc OHV engine fitted into a patented Bentley & Draper sprung frame as used on the prestigious SS100 Alpine, and a four speed Sturmey Archer gearbox. The bike had a black painted tank that gave it a unique look by comparison with the plated fuel tanks of Brough's other models, twin headlights, and a linked exhaust system. It was an instant success and certainly restored faith in the Brough Superior name being an excellent and reliable motorcycle.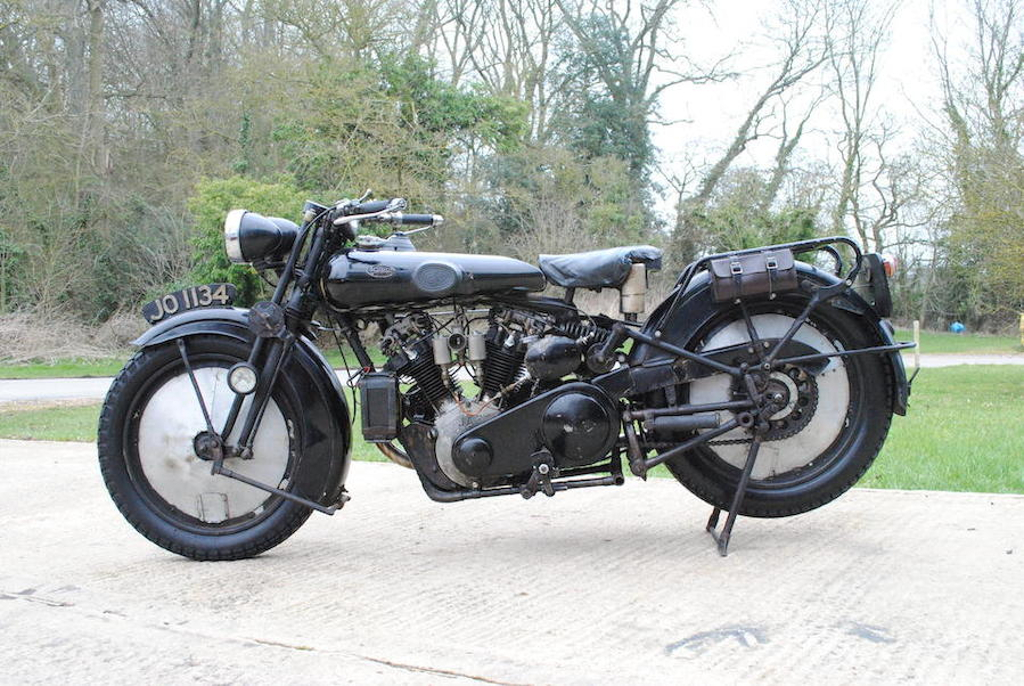 The Brough Superior Overhead 680 Black Alpine registration number JO 1134 in our pictures is an original 1930 numbers matching motorcycle. This bike is coming up for auction by Bonhams at their Spring Stafford Sale to be held in Stafford, Britain on April 23rd, 2017.
You will find the sale page for this motorcycle with details about its history and provenance if you click here.
Expected sale price for this motorcycle is in the range £100,000 – £140,000.
This is a remarkable original example of one of the most successful Brough Superior motorcycles.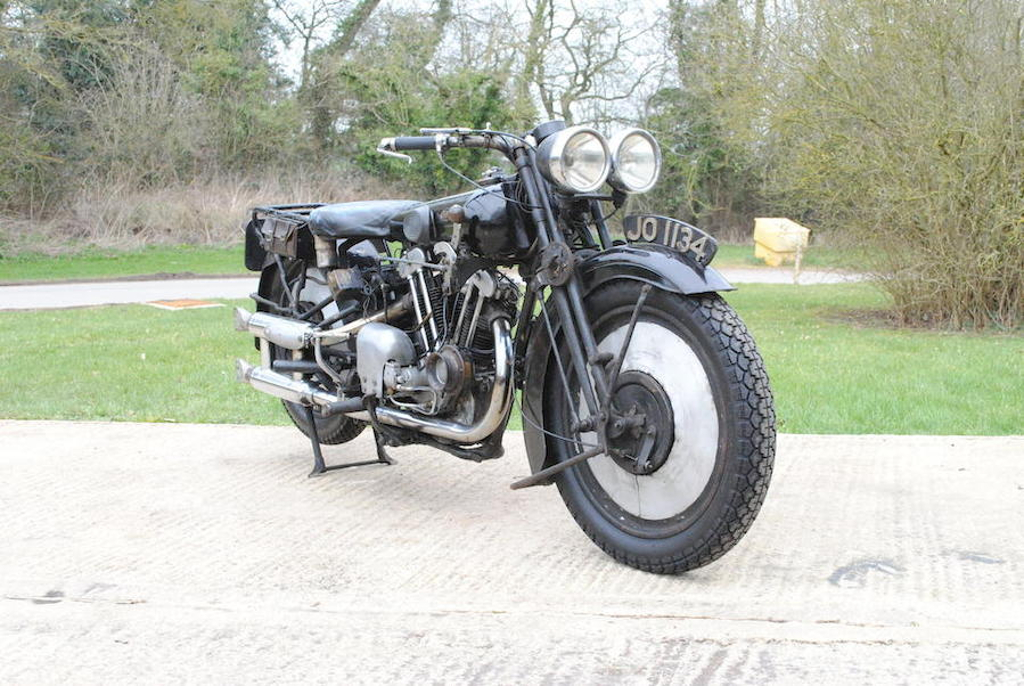 (All pictures courtesy Bonhams).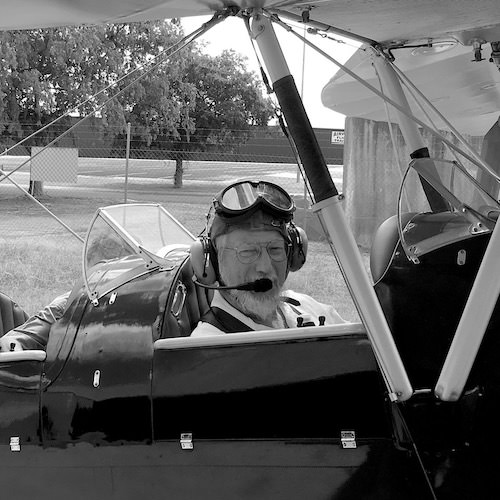 Jon Branch is the founder and senior editor of Revivaler and has written a significant number of articles for various publications including official Buying Guides for eBay, classic car articles for Hagerty, magazine articles for both the Australian Shooters Journal and the Australian Shooter, and he's a long time contributor to Silodrome.
Jon has done radio, television, magazine and newspaper interviews on various issues, and has traveled extensively, having lived in Britain, Australia, China and Hong Kong. His travels have taken him to Indonesia, Israel, Italy, Japan and a number of other countries. He has studied the Japanese sword arts and has a long history of involvement in the shooting sports, which has included authoring submissions to government on various firearms related issues and assisting in the design and establishment of shooting ranges.