The Maserati Biturbo has been described as the car that destroyed the Maserati brand name in the United States, a description that likely has a ring of truth about it. It was a car that was an attempt by then Maserati owner Alejandro de Tomaso (of De Tomaso Mangusta and Pantera fame) to re-make the Maserati brand into a high performance car for the common man. What de Tomaso seems to have succeeded in doing however was to ensure that the phrase "It's Italian, and therefore not working" would become common parlance in automotive circles. In his re-making of Maserati from a high end, expensive, fast but temperamental car brand into an affordable, fast but temperamental car brand it seems that designers and engineers were so keen on building a car that was creative and fast that they don't seem to have given in depth thought on the effect of a temperamental car – people will lose their temper and go mental if the product they spent their hard earned cash on keeps breaking. In fact this is a lesson that Chinese industry needs to take stock of now they own some of the respected automotive brands such as MG and Rover. The badge on the car, its attractiveness, its gorgeous interior trim may initially sell new cars in the showroom. But if those cars prove to be unreliable, fragile, temperamental, then the word of mouth soon gets around and sales will make an inexorable dive downwards as they did for the Maserati Biturbo.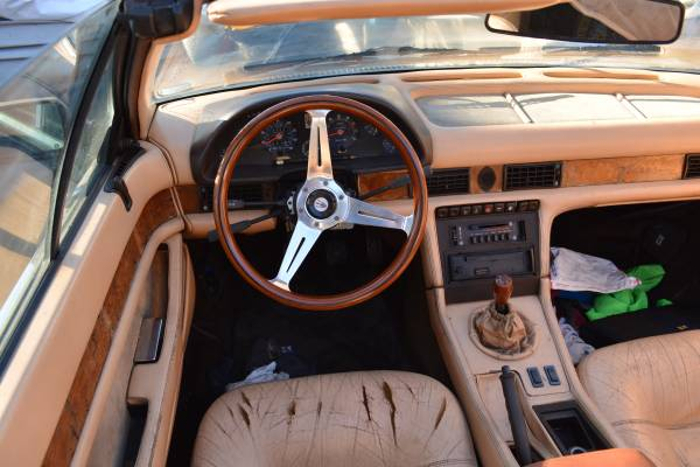 Wisdom with the benefit of hindsight is of course the worst kind of wisdom to have. Alejandro de Tomaso and his team did not have the benefit of knowing what would become of their vision. But as the problems emerged the engineers at Maserati got stuck into sorting out the problems so that by the end of production in 1997, by which time the Biturbo was not being called the Biturbo any more, the car was every inch a Maserati and a highly desirable one at that. The Maserati Biturbo morphed into the Maserati Ghibli (Tipo AM336) of 1992-1998 and the Maserati Shamal (Tipo 339) of 1990-1996.
When it first hit the Turin Motor Show in 1981 and made its way into dealer's showrooms in Europe and the United States the Maserati Biturbo sold around forty thousand units. But sales progressively declined, de Tomaso's vision did not turn out as hoped, and by 1991 Maserati made its exit from the US market, not to return until it had been sold to Fiat, and until it had returned to doing what it did best, making fabulous, and fabulously expensive high end sports cars and saloons for those with the bank balances to run them.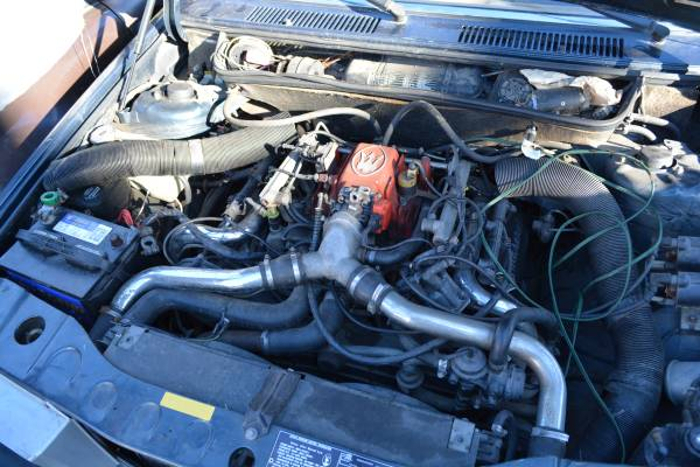 Having looked at all that negativity would I want to own a Maserati Biturbo or re-build a barn find one? Strangely yes I would. I'd want to literally pull it apart to the last nut and bolt and re-build it from the ground up incorporating all available improvements to make the finished project car not only gorgeous to look at and gorgeous to drive, but predictable and reliable. In so doing I would realize I was going to over capitalize the project, so it would be to create a car I was planning to keep. Not to fix up and hopefully sell at a profit. If you are looking for one of those then this Maserati is probably not for you. But if you are looking to create something unique with some of the qualities of the 1992 Maserati Ghibli except with a pretty Zagato Spyder body then this could be just the project car for you.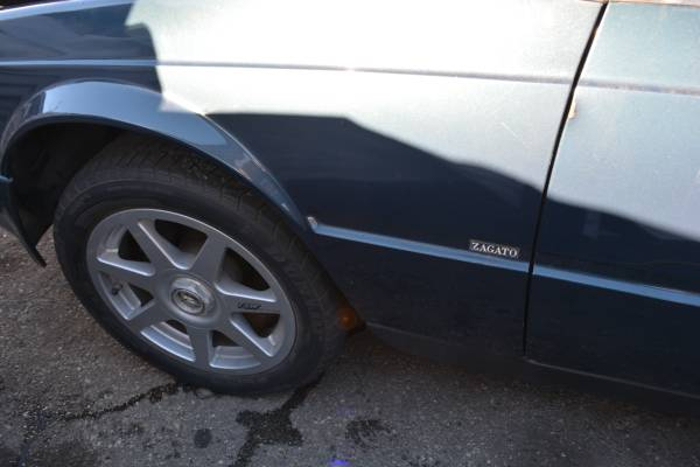 What would this barn find be like once restored in a new and improved condition? This video gives a bit of a taste.

The Maserati Biturbo Zagato Spyder began life when Maserati commissioned Zagato to create the Spyder version of the Biturbo and the Zagato creation was shown at the Turin Motor Show in 1984. The Zagato Spyder was made to be a two seater sports car and its wheelbase was 4″ shorter than the Biturbo Coupé at 95″ (2.4m). As launched at the Turin Show the car was available with two engine options, a 2 litre engine for Italian domestic cars and a 2.5 litre engine for export cars. These cars used carburettors. Two years later in 1986 fuel injection was provided as an option. There were various changes to the Maserati Biturbo Zagato Spyder's engine over the course of production. The table below taken from the Wikipedia page on the Maserati Biturbo provides a good summary.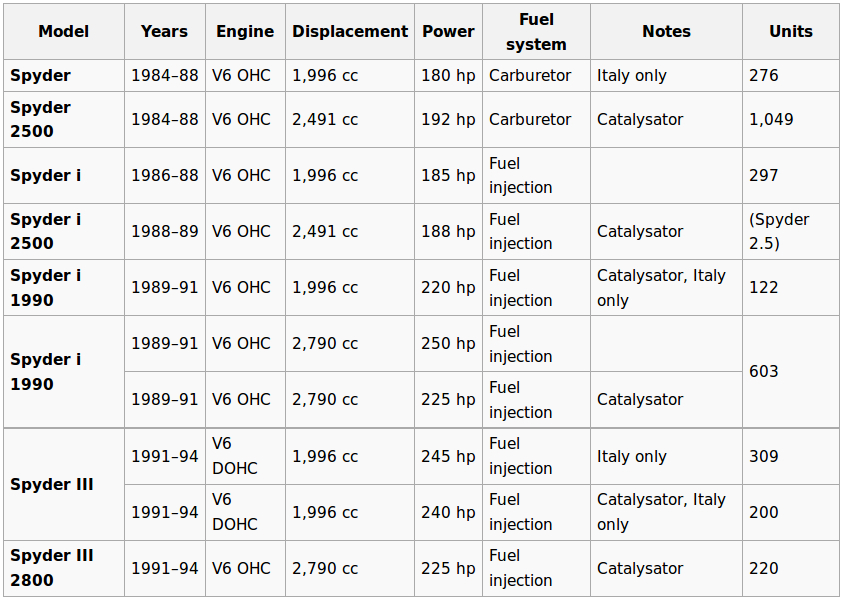 As the barn find car is listed as a fuel injected 1986 model that should make it a Spyder i with a 1996cc fuel injected engine developing 185hp. Of this model only 297 were made. As with any barn find a check on specifications is recommended. It may be a 1986 export car with a 2.5 litre engine that has been converted to fuel injection. The Wikipedia table above indicates that the 2.5 litre fuel injected cars did not appear in the US until 1988. If the car was originally a 1986 carburettor fitted Spyder 2500 of 1986 then 1049 were made.
It was on the shorter wheelbase body of the Zagato Spyder that the much admired Maserati Karif was created. That of itself gives a glimpse of the potential of this barn find car.
Asking price on this old but interesting Maserati is USD$1000.00. Cost of a full re-build and restoration is going to be many times more than that. If you are looking for a project car that you can invest money and rather a lot of TLC into then this might just be for you.
You'll find the car listed on Craigslist if you click here.
We first saw this car listed on BarnFinds.com. You'll find that posting if you click here.
There is an informative article on the Maserati Biturbo Zagato Spyder on Hemmings which you'll find if you click here.
If you do buy it then the following video might give you a vision of what your completed labour of love could produce.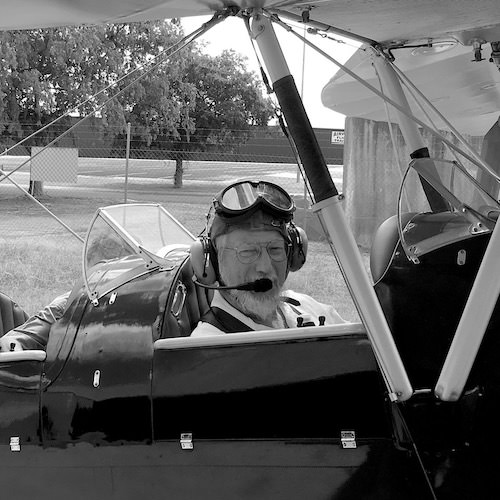 Jon Branch is the founder and senior editor of Revivaler and has written a significant number of articles for various publications including official Buying Guides for eBay, classic car articles for Hagerty, magazine articles for both the Australian Shooters Journal and the Australian Shooter, and he's a long time contributor to Silodrome.
Jon has done radio, television, magazine and newspaper interviews on various issues, and has traveled extensively, having lived in Britain, Australia, China and Hong Kong. His travels have taken him to Indonesia, Israel, Italy, Japan and a number of other countries. He has studied the Japanese sword arts and has a long history of involvement in the shooting sports, which has included authoring submissions to government on various firearms related issues and assisting in the design and establishment of shooting ranges.