I sometimes wonder why some people, especially young men, are so attracted to big heavy high powered motorcycles when you can have so much fun on something a lot smaller. The big bike might go faster and look impressive when parked outside the pub. But if you really get on the road and try to exploit that power and speed to the full then the least worrisome thing that is likely to happen to you is you finish up having a predictable conversation with "Mr. Plod" and the worse thing is you find yourself unexpectedly at the Pearly Gates having a rather awkward conversation with Saint Peter.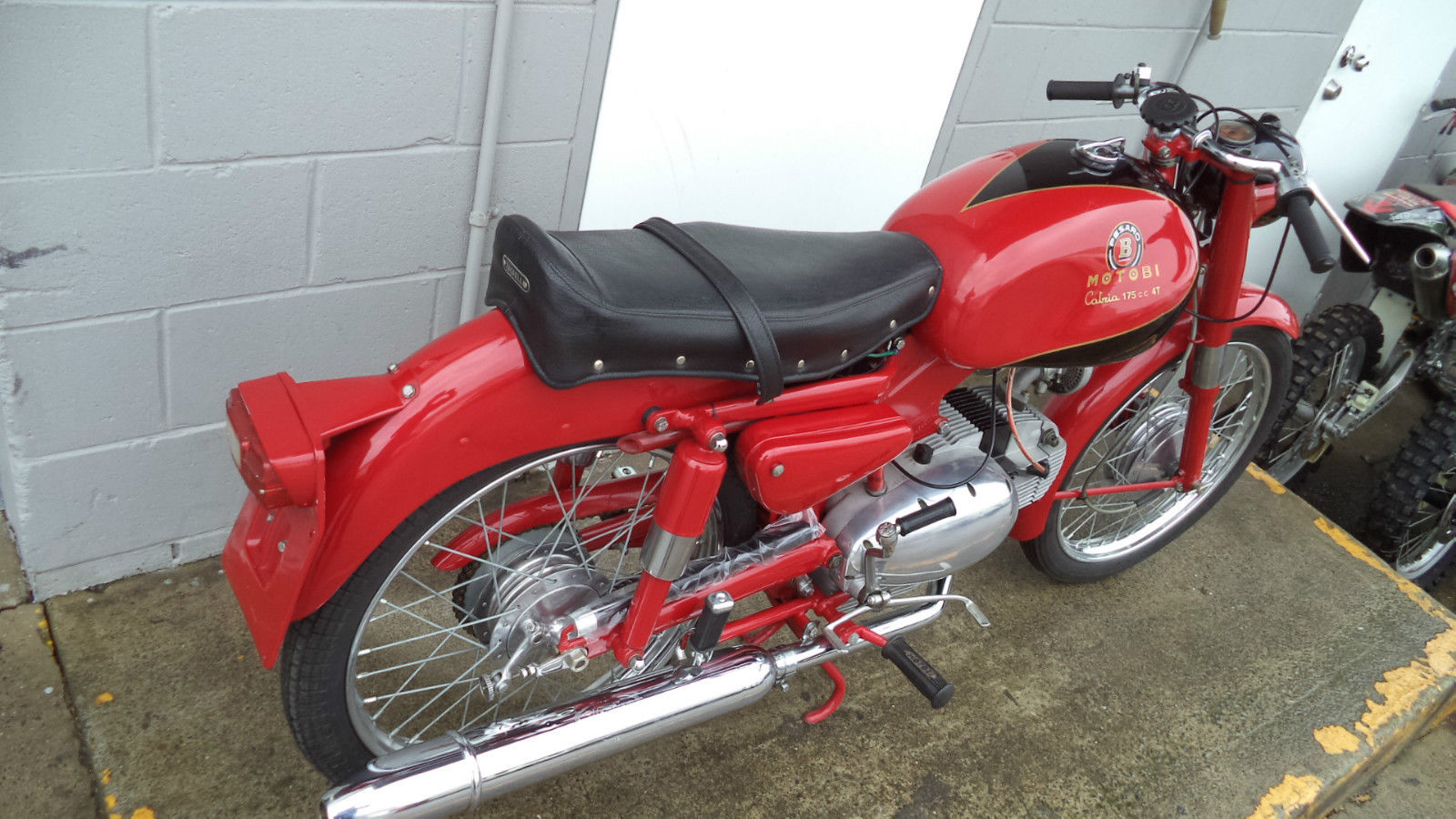 Personally I learned to ride on a 90cc Suzuki and spent most of my time riding bikes in the 250cc to 360cc range, many of them off road bikes. I had a ball and I wouldn't have had more of a ball if I'd been on a Harley-Davison or a Honda CB750. The smaller bikes are light, lively and enjoyable. And if you fall over with one on your leg its a whole lot easier to fix the problem than if you have a Honda Goldwing on your leg.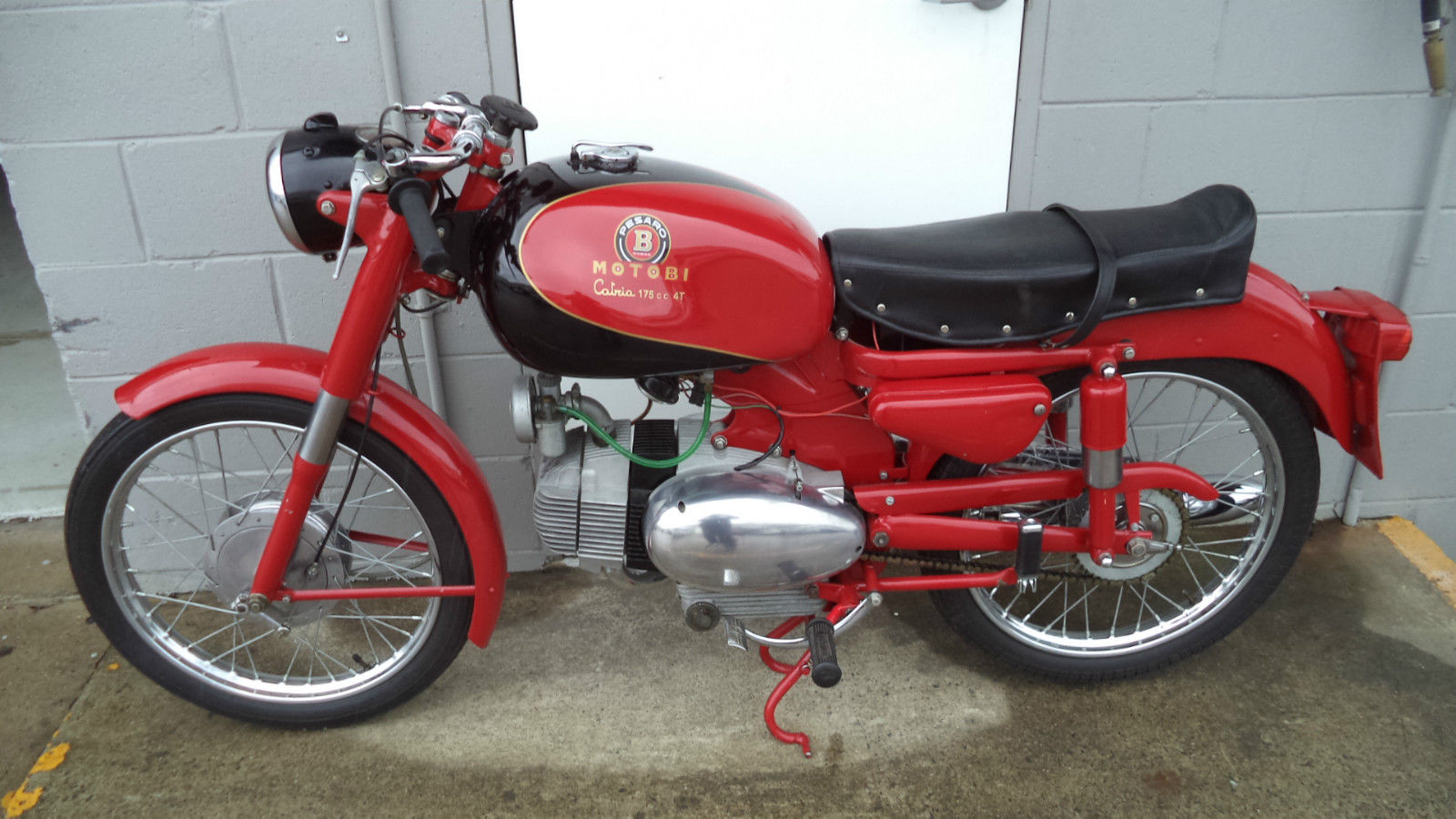 The Italians have made some of the best small bikes on the planet. Not only do they make great sports cars but they also make some really nice shotguns and fantastic motorcycles. The products of the brothers Benelli are some of the best of these.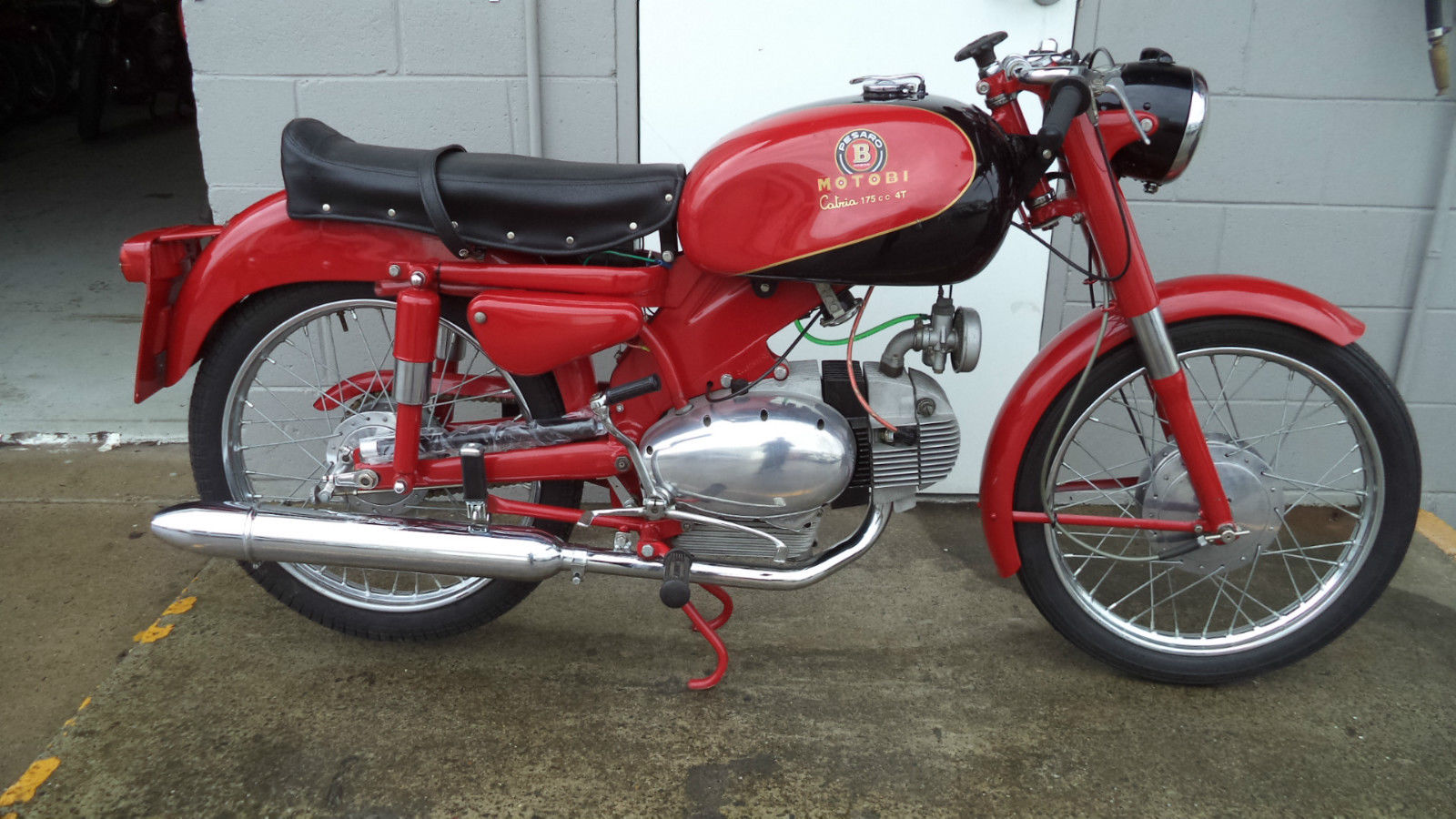 Back in 1949 when Italy was still reeling from all the events of the preceding few years in a little town with the very Italian name of Pesaro one Giuseppe Benelli started a motorcycle manufacturing concern and called it Moto 'B' Pesaro. It's a name that sounds so Italian that it is impossible to pronounce it without sounding Italian. Giuseppe Benelli had had a bit of a spat with other members of the Benelli family and he'd gone out on his own to create his new company, whose name he soon shortened to Motobi.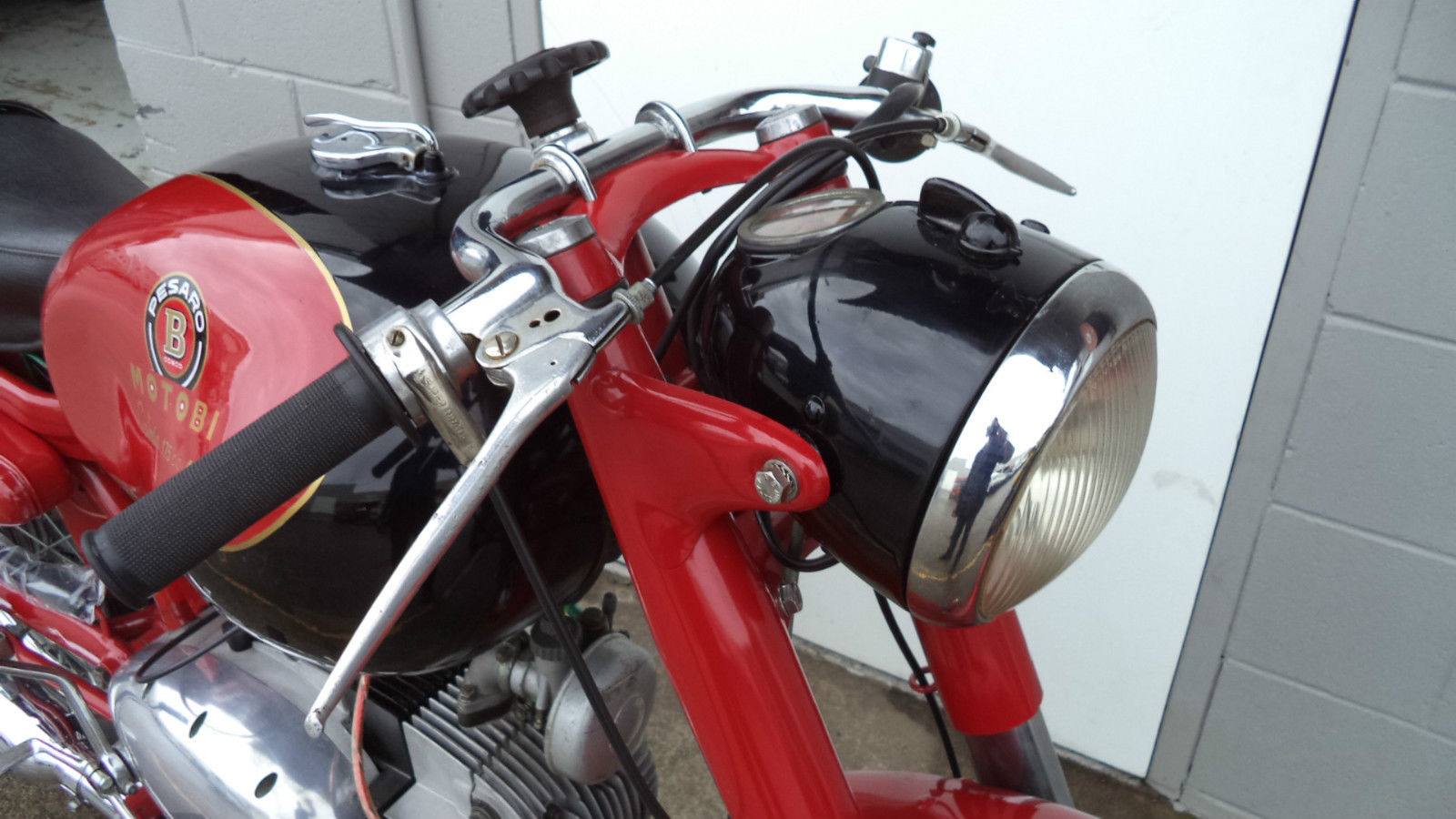 With his new company Giuseppe Benelli started out making small and fun two stroke motorcycles and scooters, the sorts of vehicles that the streets of Rome and Venice were jam packed with during the fifties. By 1953 Giuseppe Benelli was brave enough to try a larger machine which was a 200cc two stroke with a horizontal engine. This he called the "Spring Lasting" most likely because he was Italian and hence a romantic.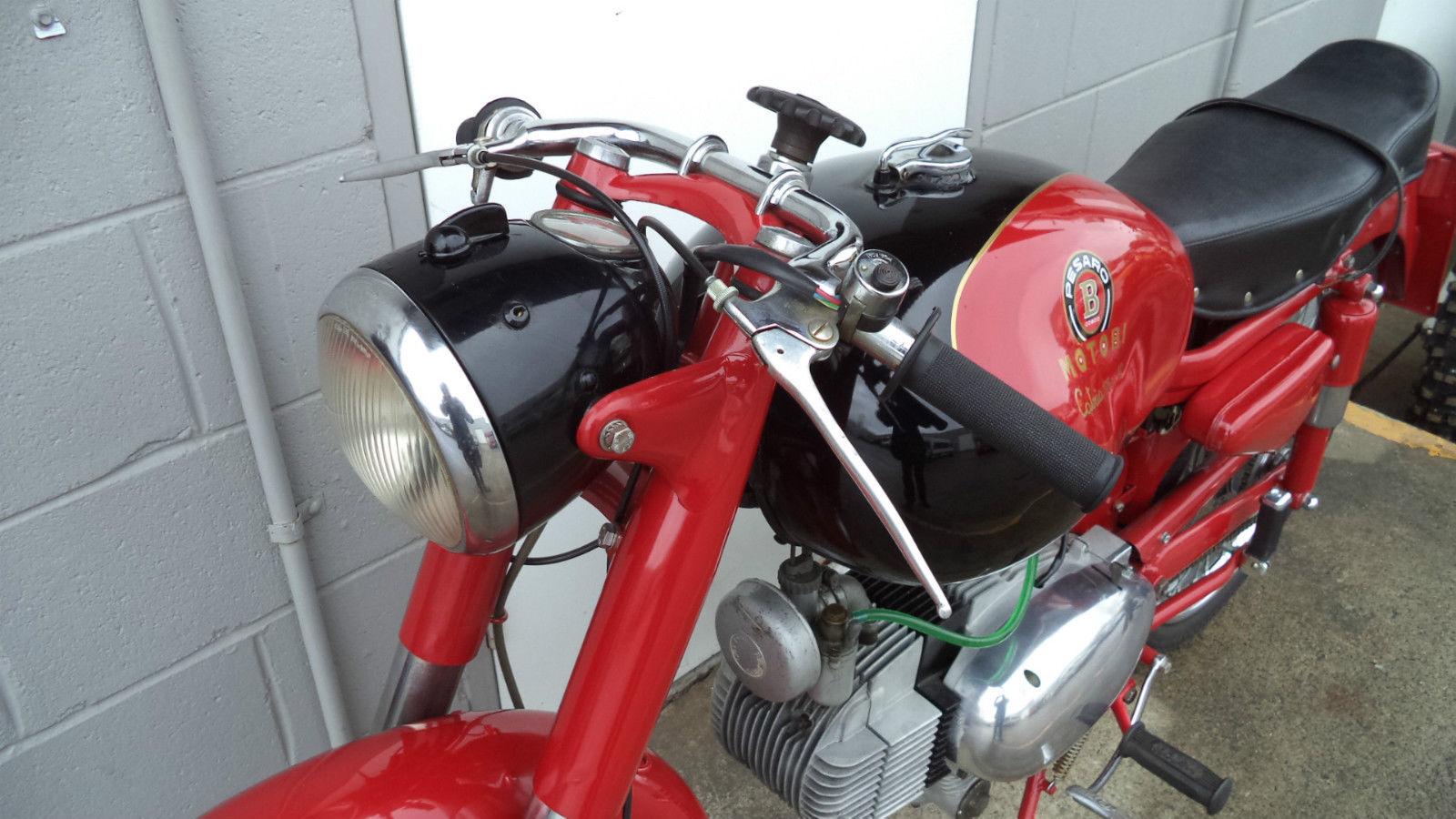 It was in 1955 that Giuseppe Benelli decided on a new model and commissioned a freelance engineer named Piero Prampolini to create it. The new bike was to be four stroke and offered in two engine options; either 125cc or 175cc. This bike he called the Catria.
With their four stroke engines mated to a four speed gearbox Benelli worked on getting these bikes some competition credibility in the popular hill climb events around the country. Sadly Giuseppe himself passed away and it was his sons who took over the project and did it with great success. These little bikes became known as the "Power Egg" because of the shape of their engine and their performance ensured that they became very popular.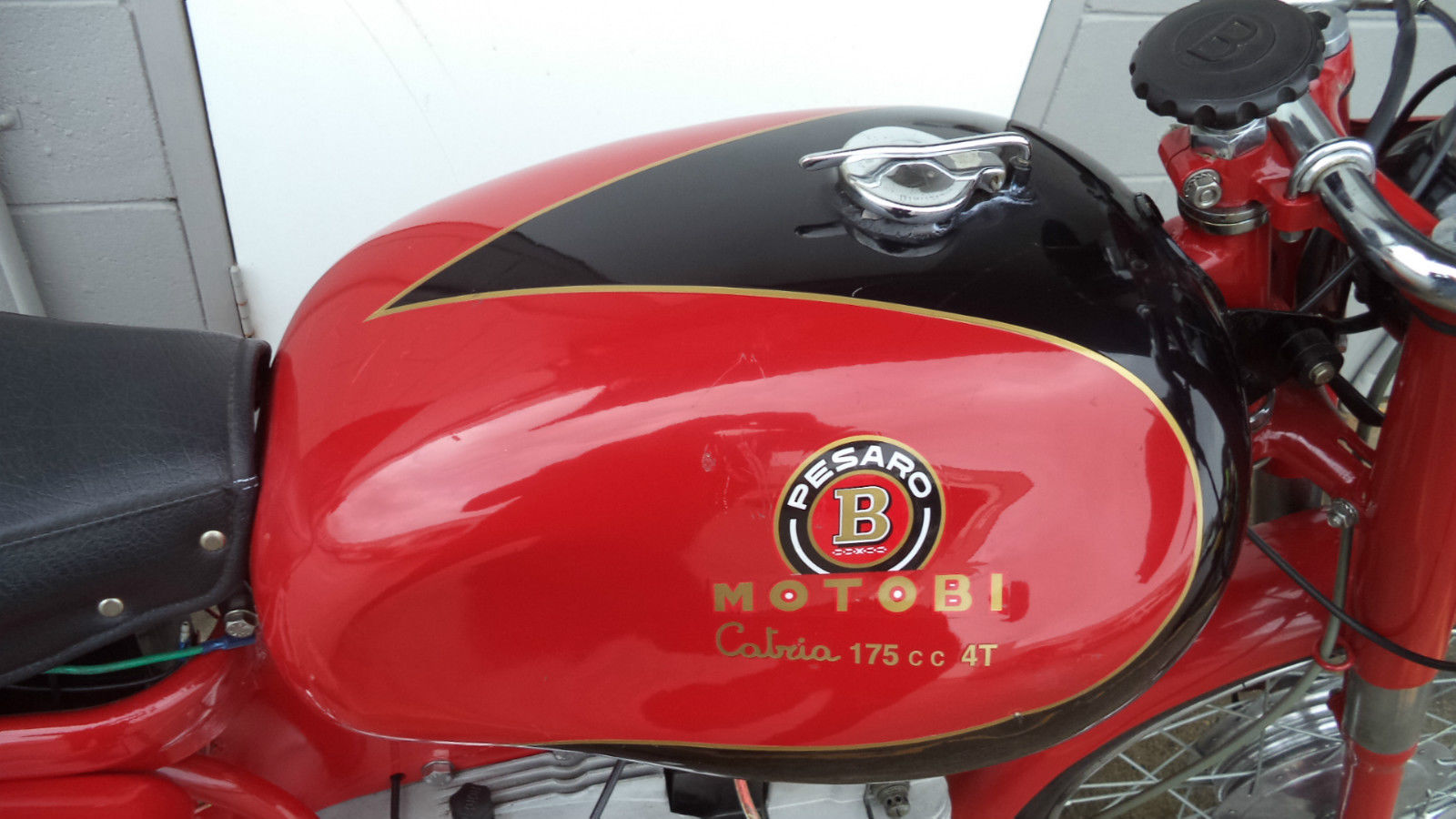 The pretty red motorcycle in our pictures is one of these Motobi Catria 175cc fun machines. The bike is from 1962 and has been nicely restored in the United States although it currently resides down in Australia. That being said the owner is willing to ship to the United States should a buyer come from there.
The bike has some minor scratching on the right side of the fuel tank as per the picture above but otherwise looks like a very desirable small light fun bike.
The bike is up for sale on eBay and you will find the sale page for it if you click here.
You will find a nice Cycle World review of the Motobi Catria with technical specifications if you click here.
After the death of Giuseppe Benelli the Motobi company was reunited into the Benelli family once more so the sale bike has a mix of Motobi and Benelli parts.
A lightweight 175cc two stroke Italian motorcycle such as this one is guaranteed to be one of the most enjoyable motorcycles you could ride and own. And its a bike that is not likely to result in your needing to have long and awkward conversations with police officers, or Saint Peter.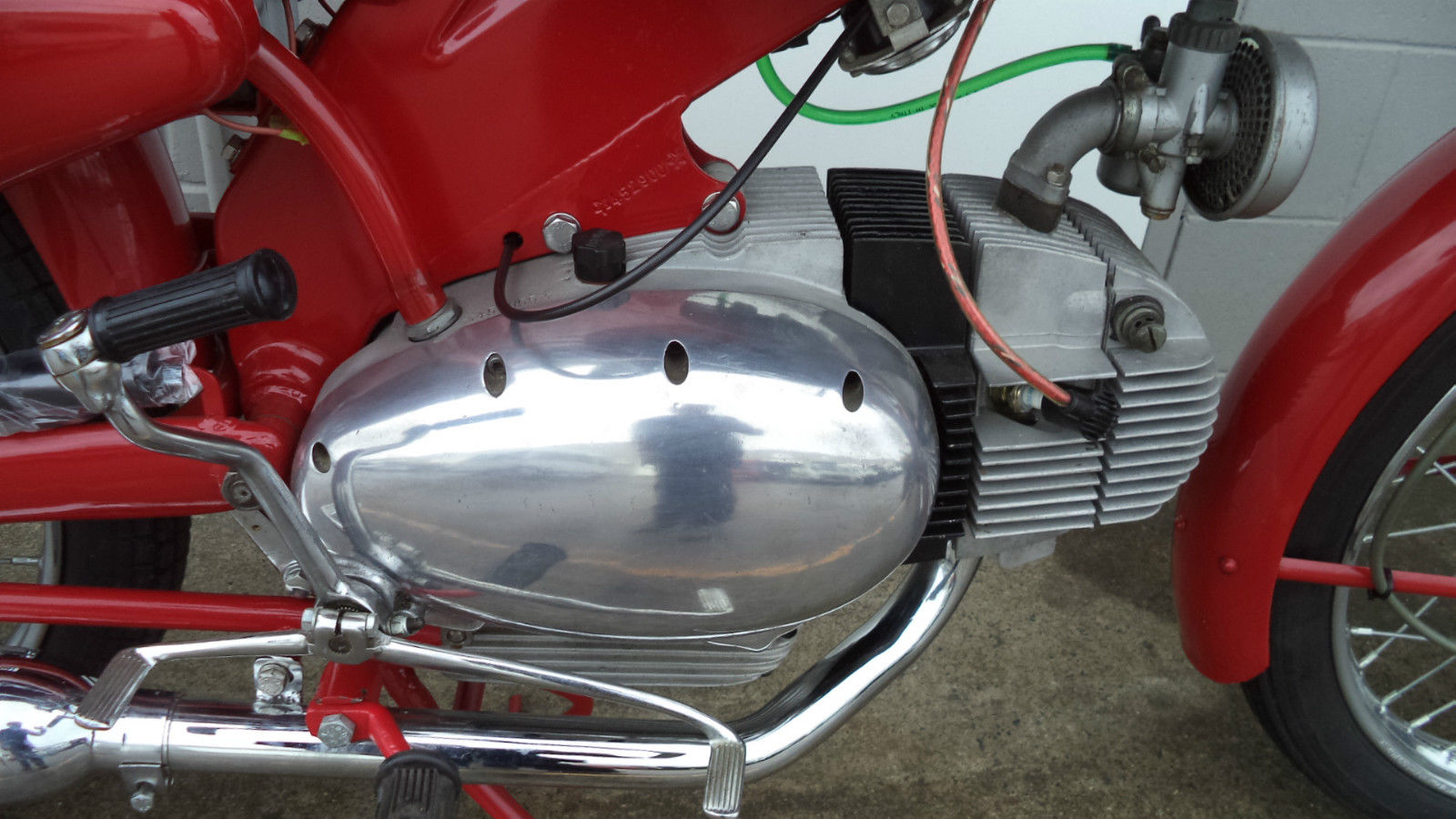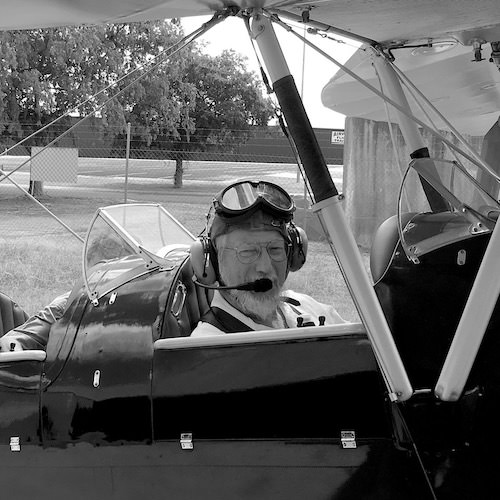 Jon Branch is the founder and senior editor of Revivaler and has written a significant number of articles for various publications including official Buying Guides for eBay, classic car articles for Hagerty, magazine articles for both the Australian Shooters Journal and the Australian Shooter, and he's a long time contributor to Silodrome.
Jon has done radio, television, magazine and newspaper interviews on various issues, and has traveled extensively, having lived in Britain, Australia, China and Hong Kong. His travels have taken him to Indonesia, Israel, Italy, Japan and a number of other countries. He has studied the Japanese sword arts and has a long history of involvement in the shooting sports, which has included authoring submissions to government on various firearms related issues and assisting in the design and establishment of shooting ranges.