The J2 Allard might be described as the sports car you have when you'd like to have a motorbike. It is a car that somehow combines the feeling of oneness with the road that one gets on two wheels in a sports car that has four. This was the car that inspired Carroll Shelby to create the AC Cobra, he used to race a J2 Allard. This was the car that inspired Zora Duntov, the creator of the Chevrolet Corvette, he used to race one as well.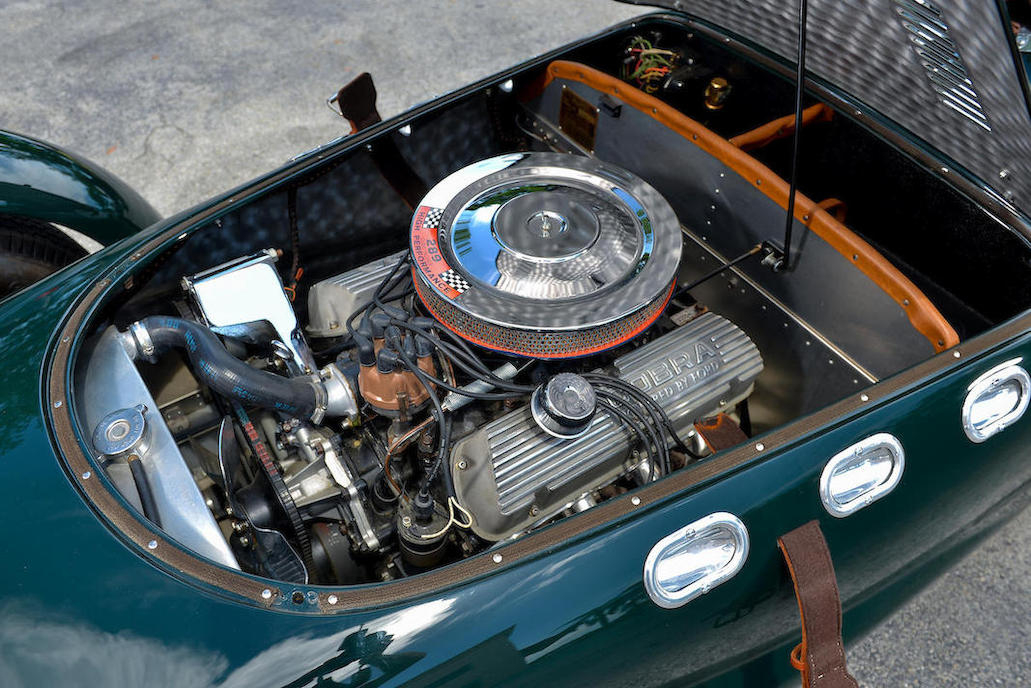 Sydney Allard decided to go into the sports car manufacturing business in 1945, pretty much as soon as the war was over. He based his business in London which at the time was also home to some of the best bespoke sporting gun and rifle makers in the world, to appeal to adventurous customers. Sydney Allard had started experimenting with making sports cars just before the war, creating some Bugatti lookalikes and his first post war effort was constructed on bits of an old Bugatti – a perfect way to start.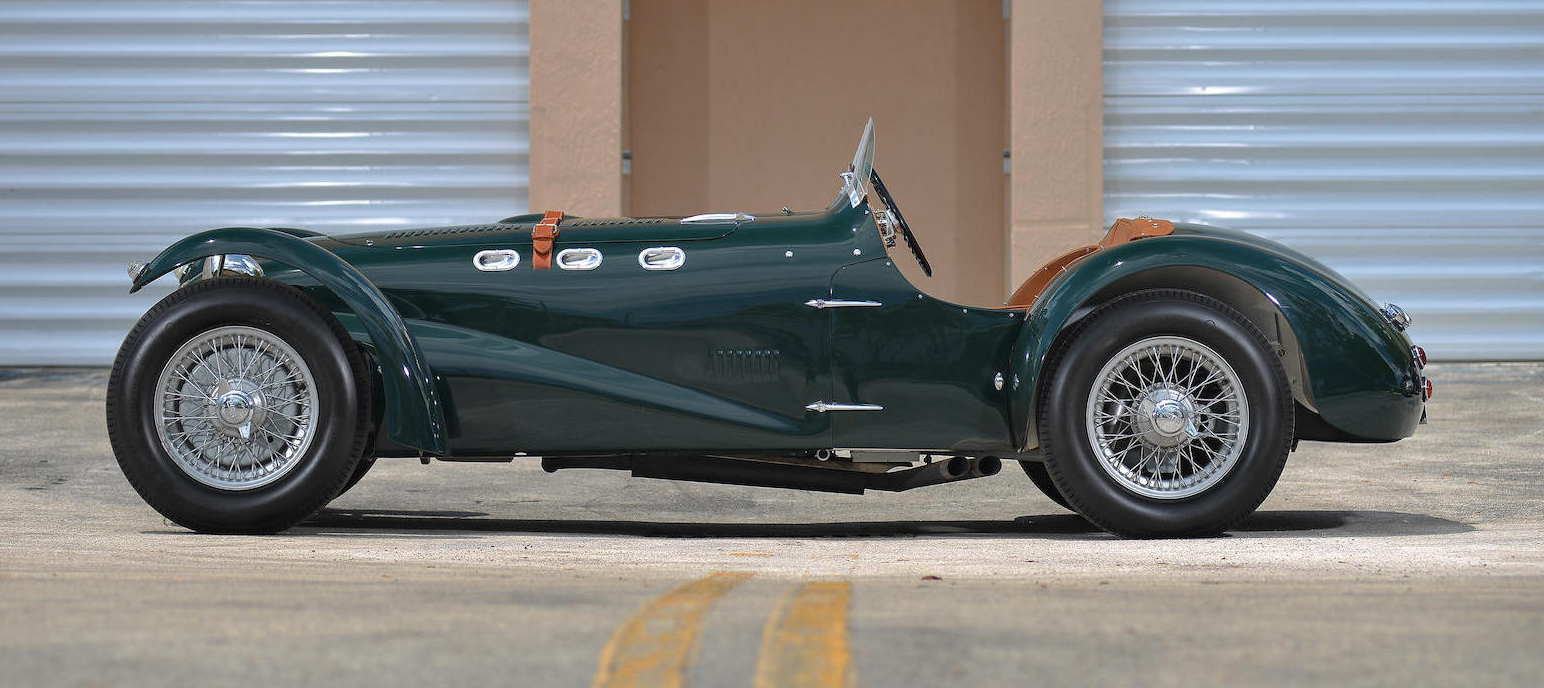 In the post war era there emerged a market in the US for sports cars. This had been created by the experiences of American airmen in particular who had been based in Britain during the war and had discovered such fun sports cars as those from MG. Some took their sports cars back to the States and a market began to develop. This became more and more apparent in the late forties and the demand for Jaguar's XK120 when it was first exhibited in 1948 was something that got the British motor industry's attention. Sir William Lyons had built the XK120 as a show car not expecting anyone to actually want to buy one. As people started to open their wallets and try to order one Jaguar got stuck into putting the show car into production. Sydney Allard did the obvious, make a lightweight chassis with a sporty aluminum body, and drop a nice big American V8 into it – how could anything possibly go wrong?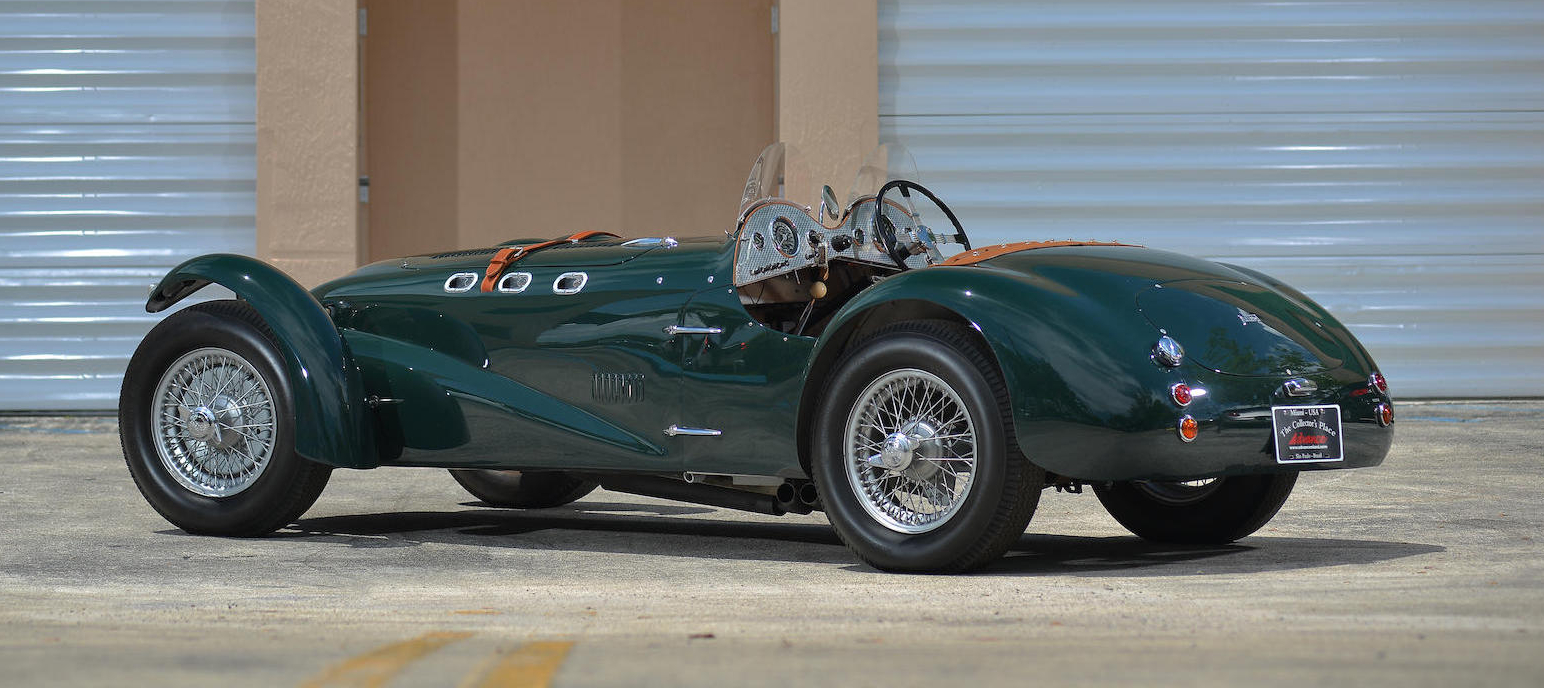 Nothing did go wrong. In 1950 Sydney Allard entered a J2 into the 24 Hours Le Mans and despite losing both first and second gears of the three speed gearbox still managed to come in with an outright third place. Many have tried and failed, but Sydney Allard tried and succeeded.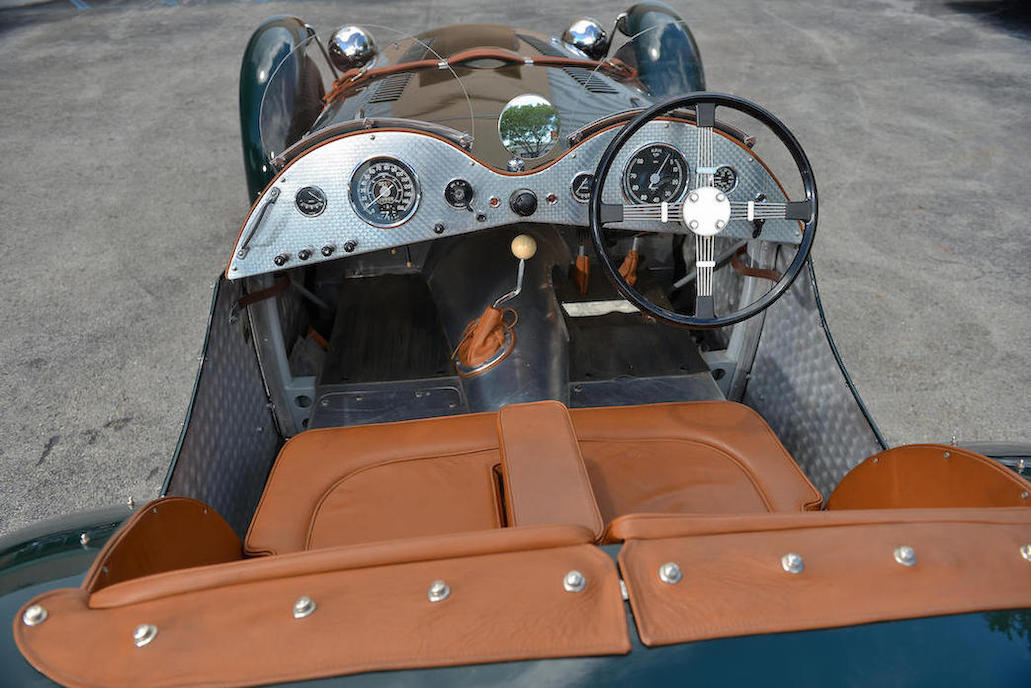 The usual engine fitted to J2 Allards back in 1950 was either the 3.6 liter side-valve V8 used in the Ford Pilot which gave 85hp, or the 4.4 liter Mercury V8 churning out 110hp. It didn't take long however for owners to put increasingly more powerful V8's in their J2's and when J2's started being shipped to the US with no engine so the new owner could decide what they wanted then owners could be just as creative as they liked. And they were.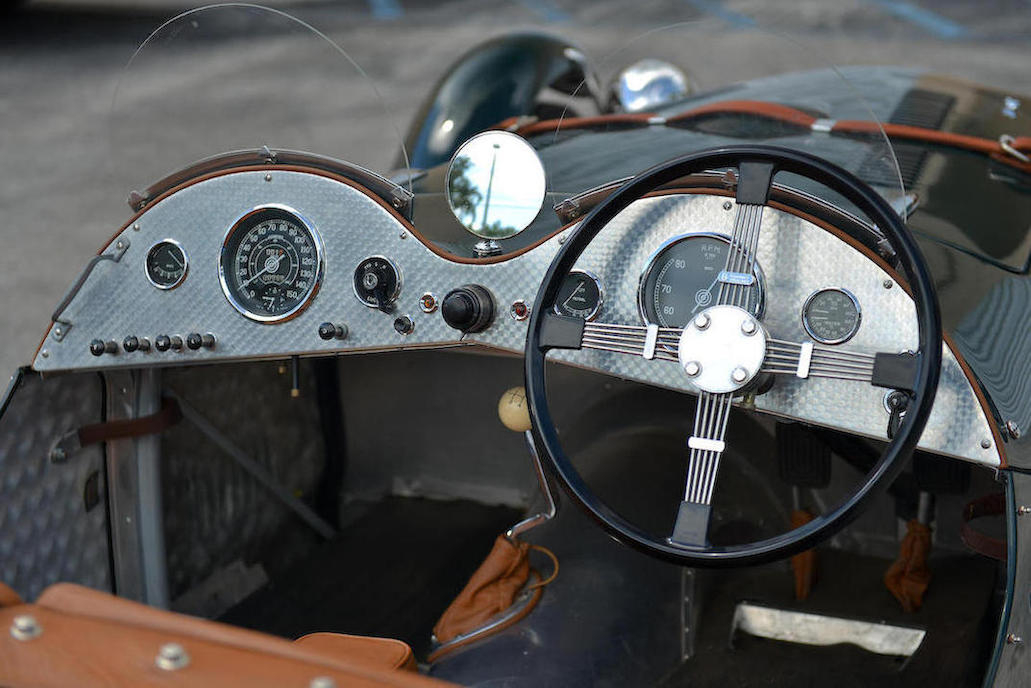 The British Racing Green J2 Allard in our pictures is chassis #J2121 which was built on 24th August 1951 and fitted with an Ardun-modified Mercury flathead V8 on 28th March 1952 prior to being purchased by its first owner. In 1963 the car passed to the former Allard Promotions Manager Mr. Gerry Belton who was able to do some renovation work including having the upholstery re-done by the same man who had done it new at the factory.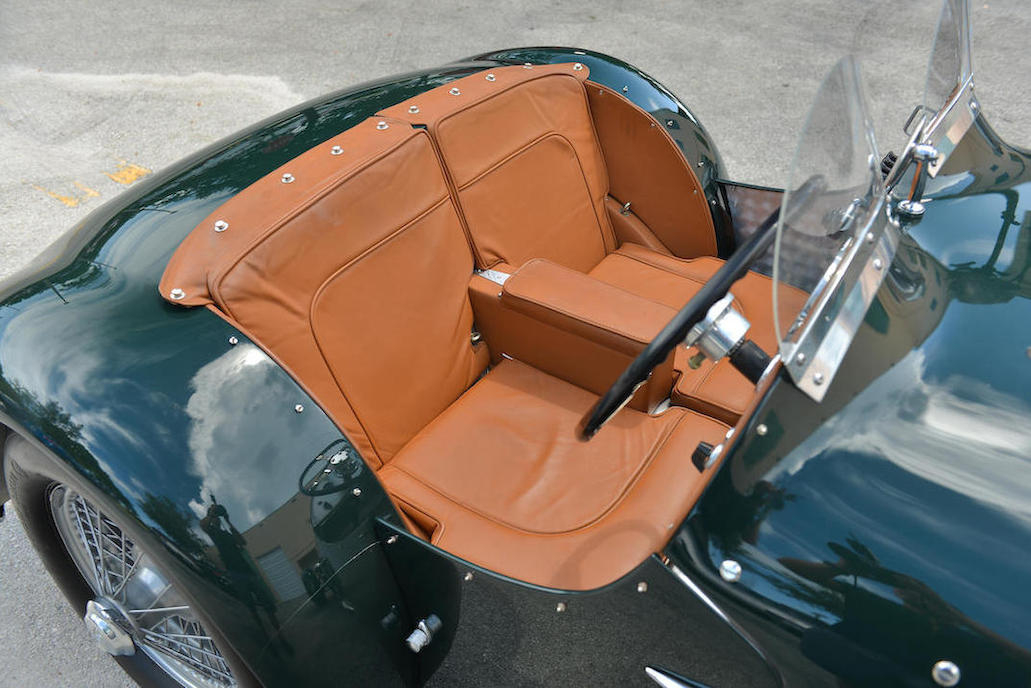 In 1968 the car was sold to an American Allard enthusiast Mr. Bob Judd who was at the time living in London. He felt that the car could really benefit from a modern V8 but wanted to keep the car authentic. He went and put the question to the men who had built the car in the first place, should he put a new Shelby Cobra 289 Hi-Po V-8 in the old Allard. The staff asked if it would make it faster and Bob Judd affirmed that it would. They then said that he should do it – Sydney Allard would have done it – so he did.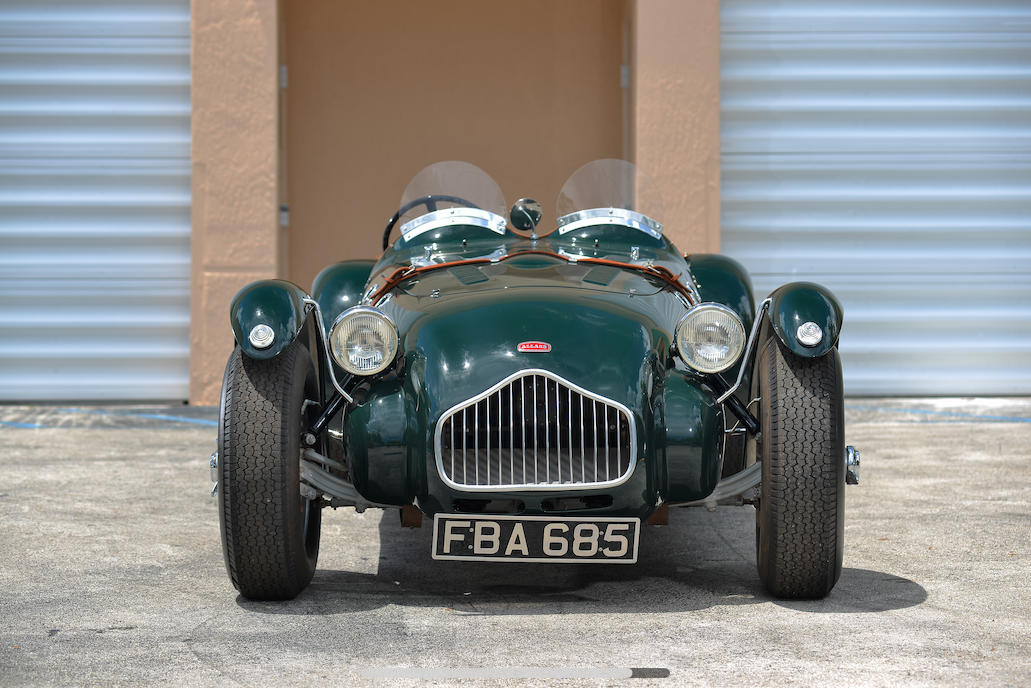 This re-powering of the old Allard served to give it a similar power to weight ratio as a Shelby Cobra, so its just as quick. And with its exhaust pipes just under the passenger seat it is guaranteed to ensure that the passenger fully appreciates the exhaust note – which is described as "Wagnerian" – as the car accelerates and provides an unforgettable "wind in the hair" experience.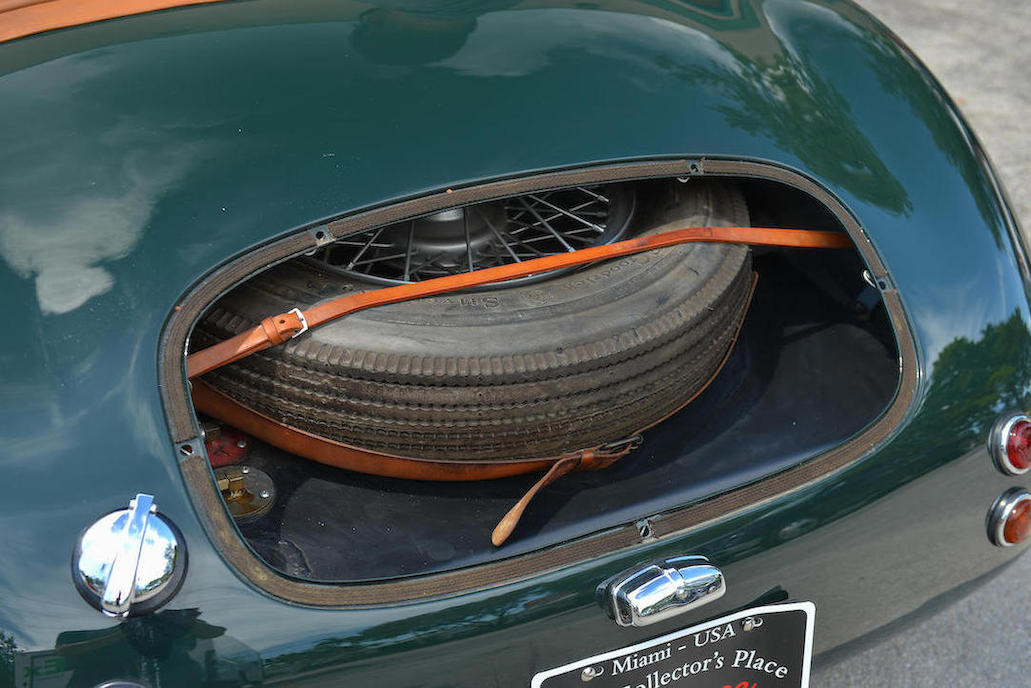 This car is coming up for auction by Bonhams at their Quail Lodge auction to be held at Quail Lodge's West Field, 7000 Valley Greens Drive (at Rancho San Carlos Rd), Carmel, California on 19th August 2016.
You will find the sale page for this car with more information if you click here.
The car comes with an original tool kit and documentation. This is a car that one might just never tire of driving, that one might never tire of just looking at it. It was built to create just about the most enjoyable road experience possible. It has an engine that makes a Harley-Davidson look and sound tame. It is an open wheeler like a Grand Prix racing car with the primitive charm of the old world cars of the fifties, forties, and even thirties. This is a vintage sports car which, like fine and matured wine, will never cease to bring enjoyment.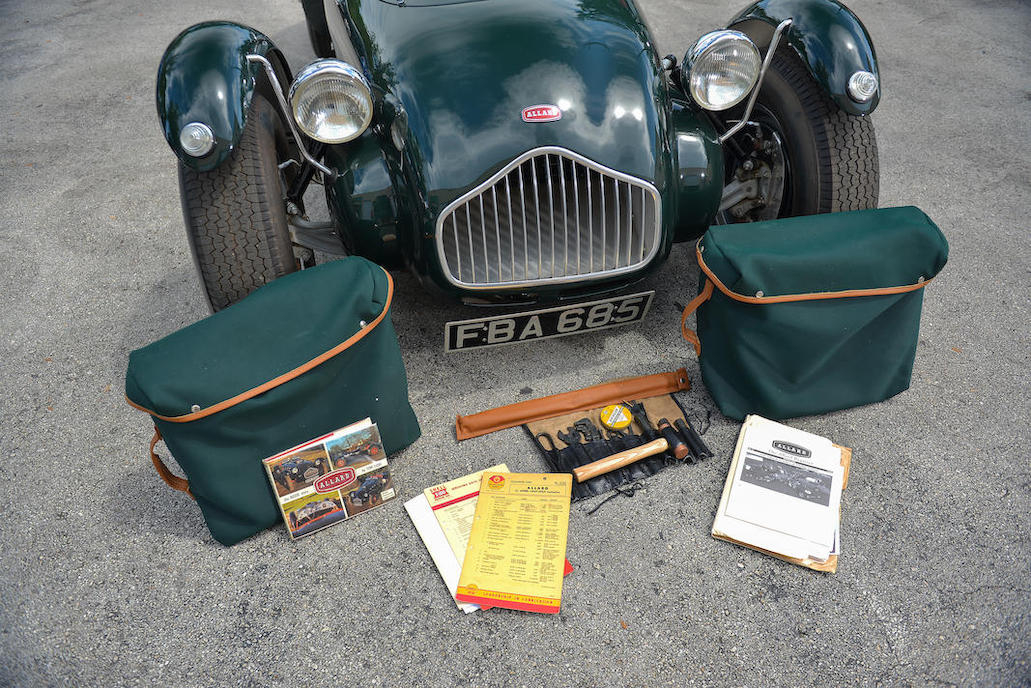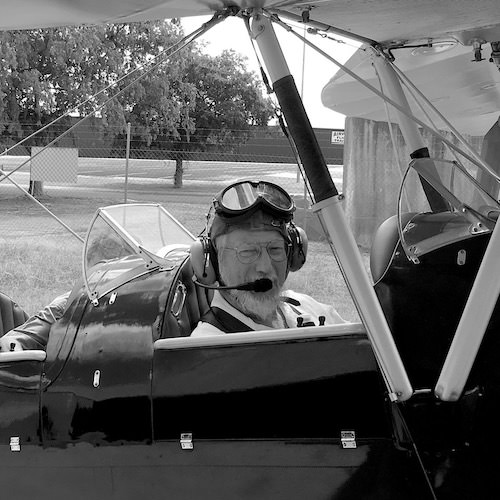 Jon Branch is the founder and senior editor of Revivaler and has written a significant number of articles for various publications including official Buying Guides for eBay, classic car articles for Hagerty, magazine articles for both the Australian Shooters Journal and the Australian Shooter, and he's a long time contributor to Silodrome.
Jon has done radio, television, magazine and newspaper interviews on various issues, and has traveled extensively, having lived in Britain, Australia, China and Hong Kong. His travels have taken him to Indonesia, Israel, Italy, Japan and a number of other countries. He has studied the Japanese sword arts and has a long history of involvement in the shooting sports, which has included authoring submissions to government on various firearms related issues and assisting in the design and establishment of shooting ranges.