Have you ever wondered why villains seem to fascinate people more than heros? Why is there this human fascination with wickedness? After all we don't like it if someone is wicked to us. The same phenomenon can also be applied to things and particularly to cars. The heros of movies past have had some interesting automobiles; James Bond's Aston Martin DB5 complete with its twin Browning machine guns and unwanted passenger ejector seat made the movie "Goldfinger" famous. Batman has of course had a whole string of vehicles to fire the imagination; but in a sense its the very wickedness of the hero's car that makes it so interesting. Enter this Land Rover Defender SVX made for the 24th James Bond film, "Spectre". It was made to look wicked, in fact ten of them were made and not all survived the movie making process. But this is a car that was made to look wicked and indeed it succeeds in that rather well.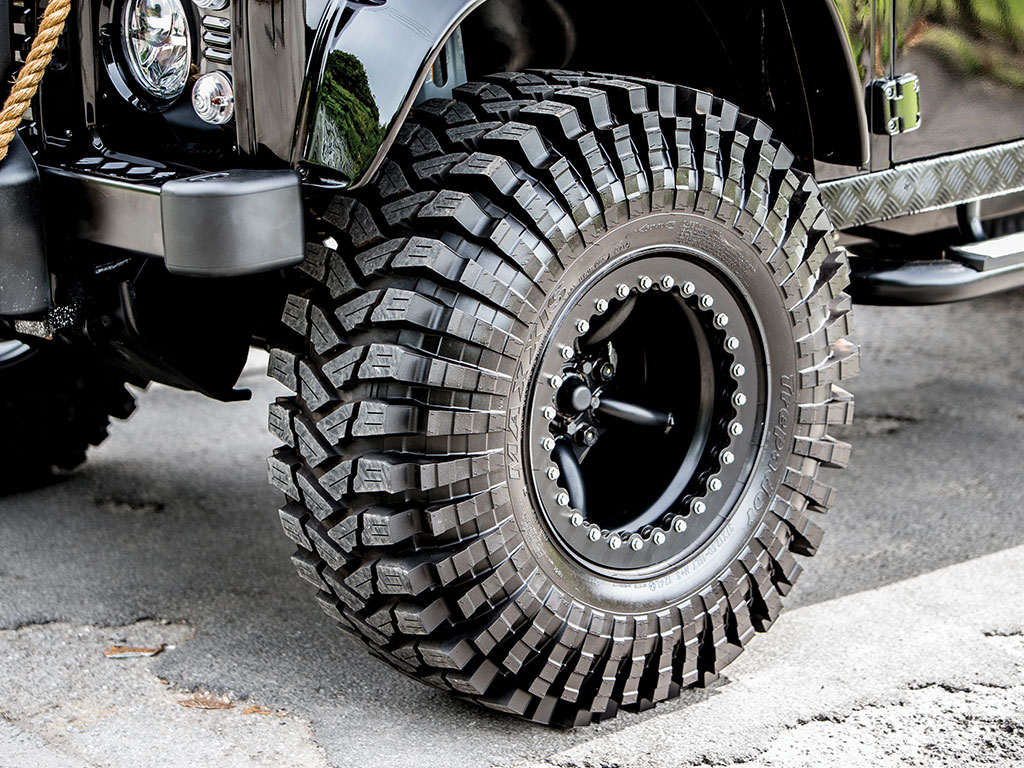 The thing that strikes you first in looking at the modifed "Spectre" Land Rover Defender are the tires. These are 37″ Maxxis Trepador and they pretty much transform whatever vehicle they are put on. Not only do they transform the appearance but they also turn your 4WD into an off road go anywhere machine that will take you where there is no path so you can leave a trail.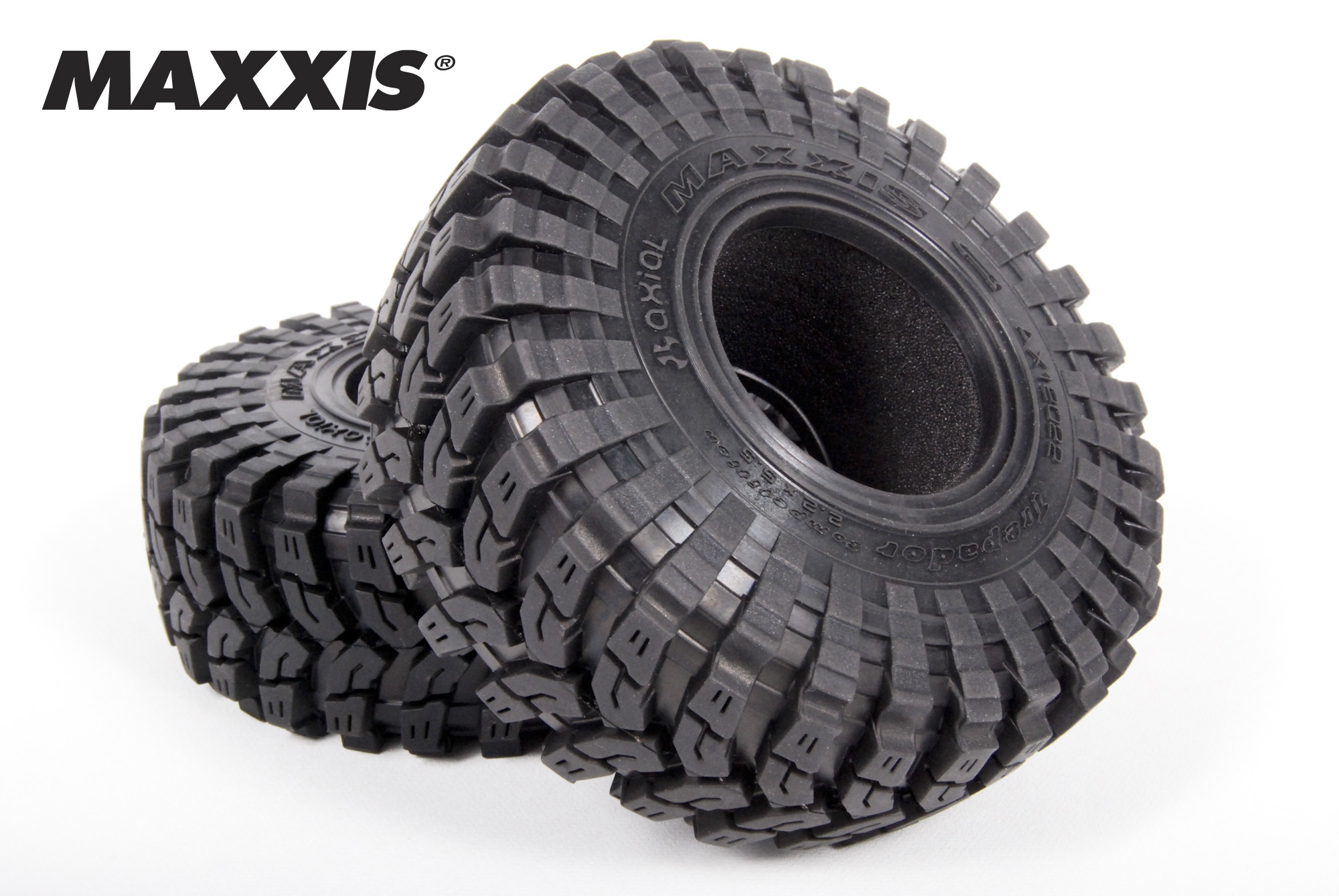 There was rather more involved in creating the Spectre Land Rovers than just installing a set of Maxxis Trepador tires on them. The factory specification Santorini Black Land Rover Defender crew-cab 110's were sent to Land Rover tuning and racing specialists Bowler so they could be properly transformed into dark and sinister villain machines.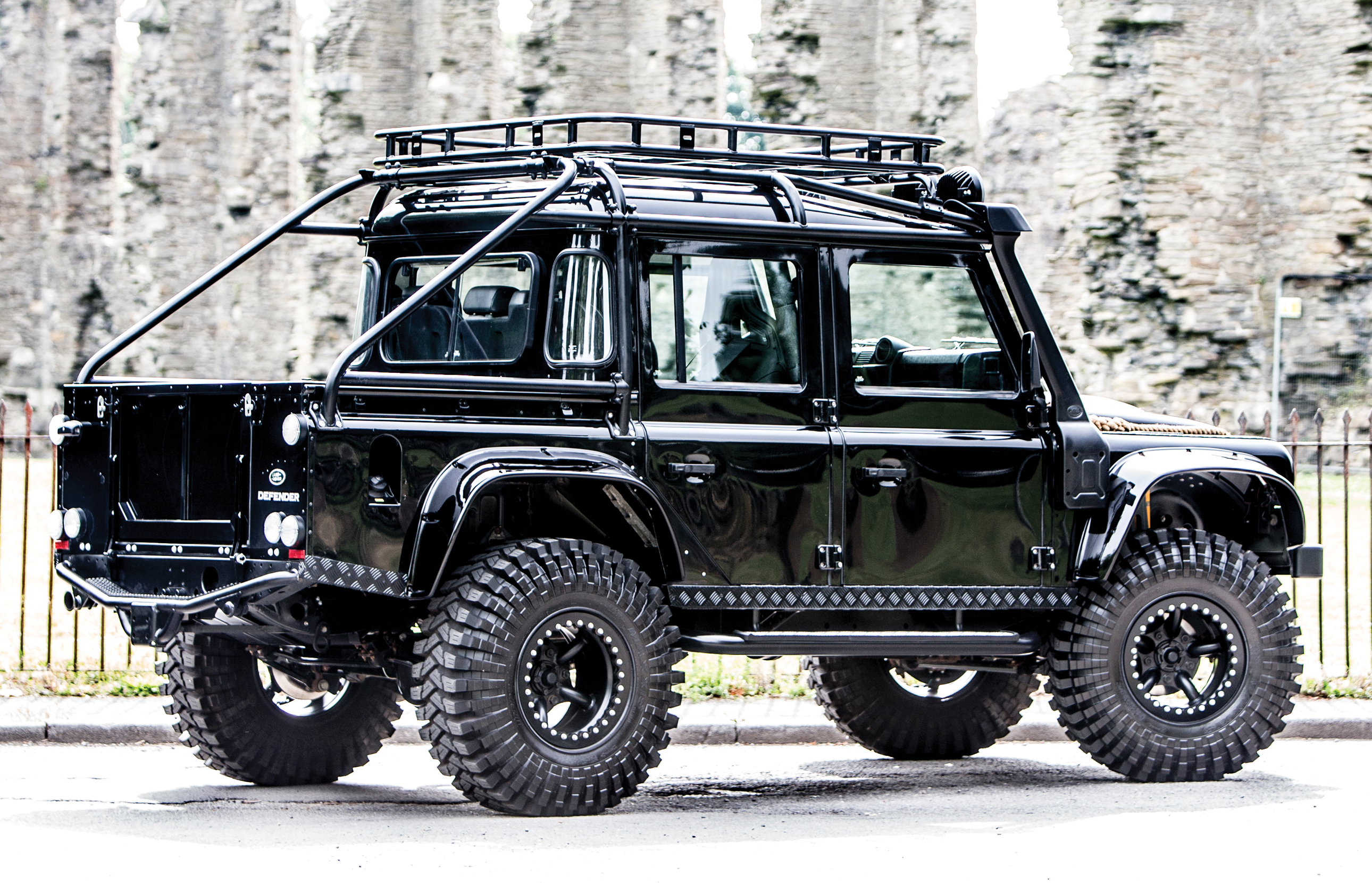 Bowler modified these Spectre Land Rovers to their race specification. This involved upgrading the suspension with rose joints, and Bilstein rally shock absorbers made to Bowler's specifications. Inside and out the vehicles were fitted with roll cages which for a movie car that may be used in spectacular stunts involving things rolling over and blowing up was an especially good idea. Engine power was increased, of course, from the stock 120bhp to 185bhp with 369lb/ft torque to keep those Maxxis Trepadors rolling.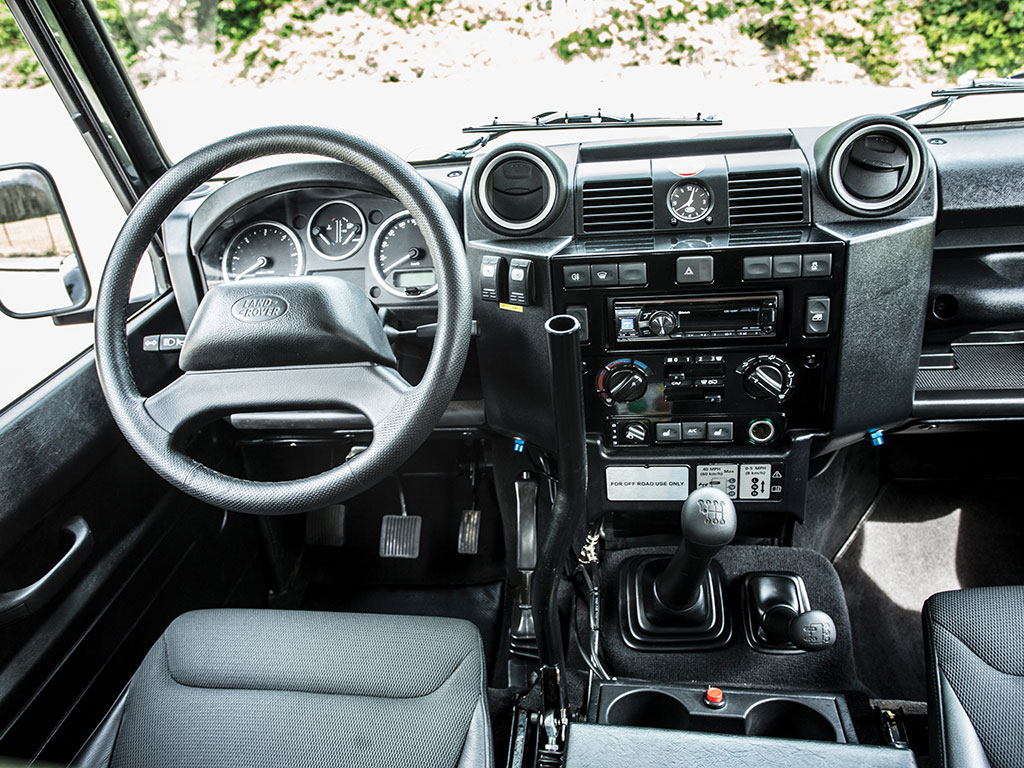 The interior of the Spectre Land Rovers were fitted out with Recaro seats and four point competition harnesses. The cars were also fitted with hydraulic hand brake systems for stunt work although in the pictured car this has been disconnected.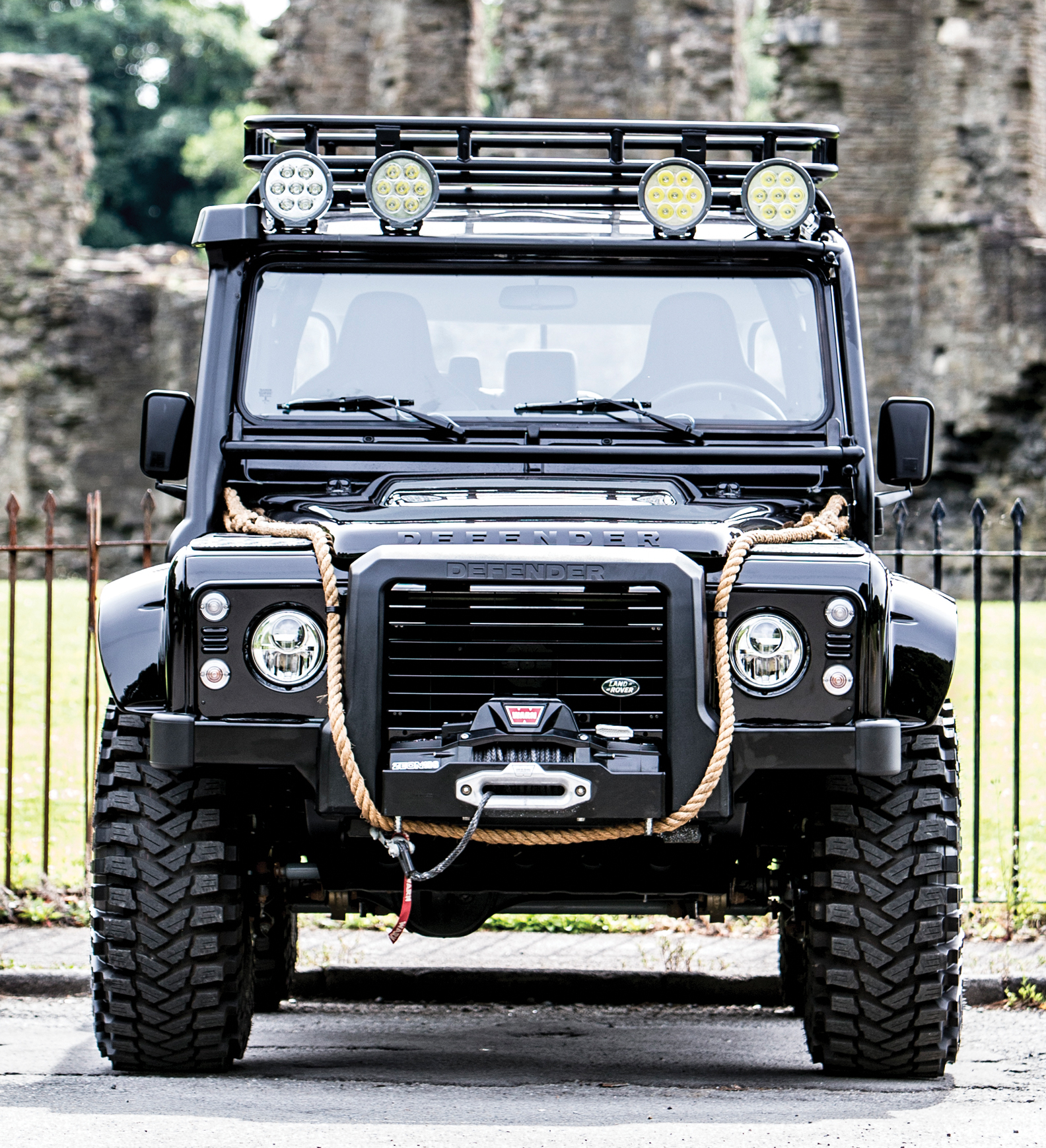 Some of the ten Land Rover Defenders used for the making of "Spectre" did not make it through the filming but the example in our pictures was only used in drive by scenes and is in pristine condition with only 234km on the odometer.
This car is coming up for sale by RM Sotheby's at their London auction to be held on September 6th, 2017.
You will find the sale page for this car if you click here.
Not only is this a movie star car but it also looks to be the most near perfect "hunting, shooting and fishing" automobile I've ever encountered. Perhaps you will be inspired to attend the auction and have a go at buying this delightfully wicked machine; or you maybe inspired to do some modifications to your own 4WD wagon to make it an even better off-road and on-road means by which you do not need to follow the path most traveled but can go where there is no path, and leave a trail.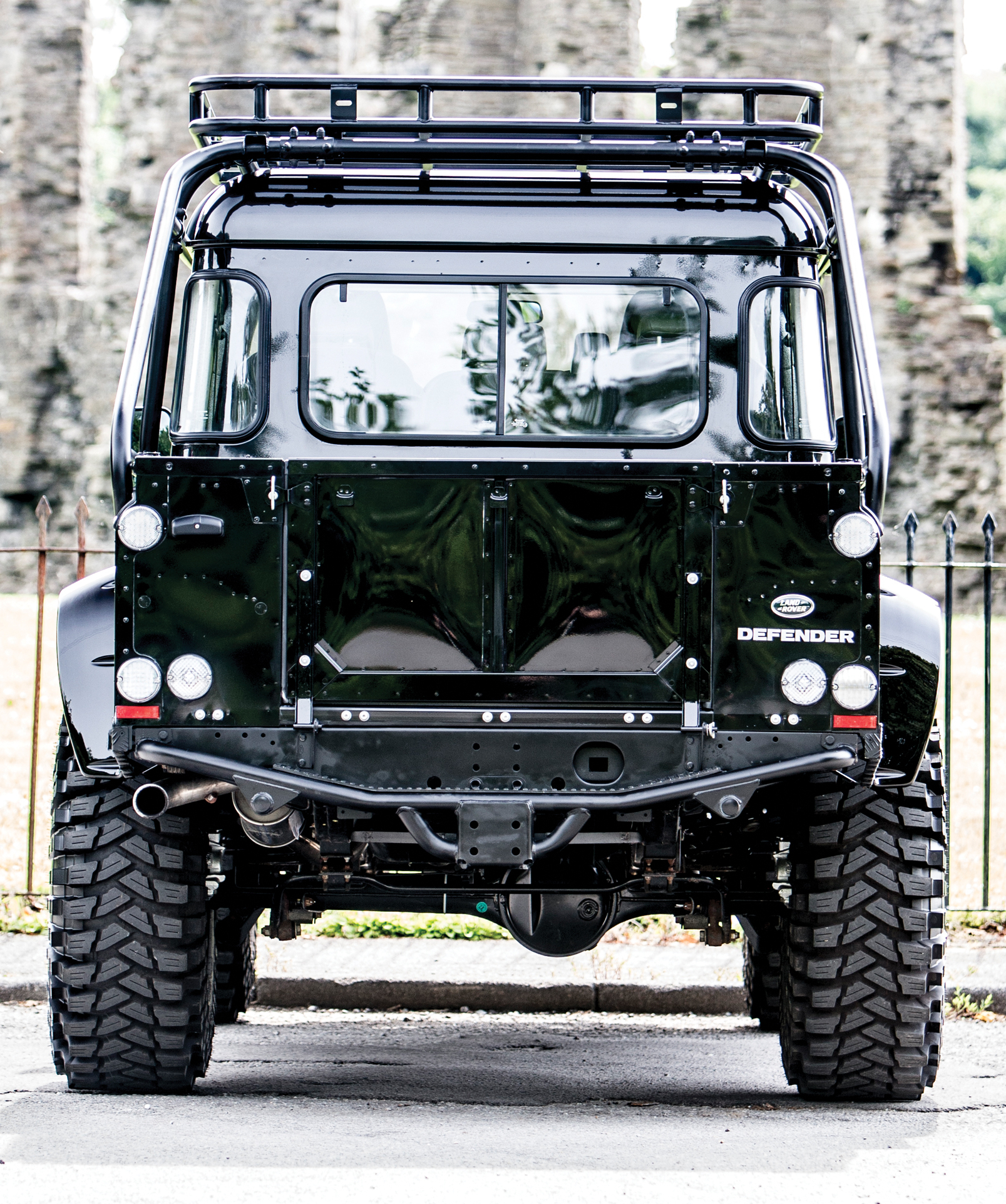 (All Photos Credit: Simon Clay ©2017 Courtesy of RM Sotheby's except as otherwise marked).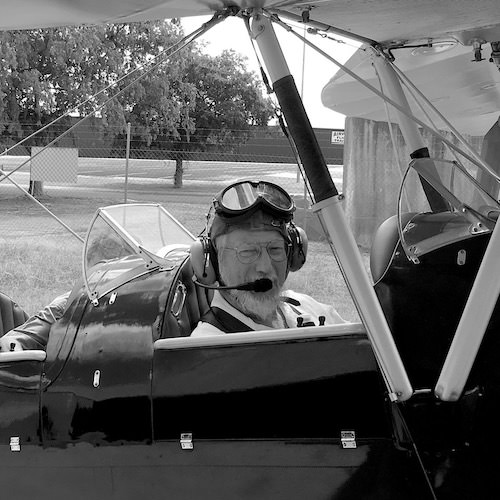 Jon Branch is the founder and senior editor of Revivaler and has written a significant number of articles for various publications including official Buying Guides for eBay, classic car articles for Hagerty, magazine articles for both the Australian Shooters Journal and the Australian Shooter, and he's a long time contributor to Silodrome.
Jon has done radio, television, magazine and newspaper interviews on various issues, and has traveled extensively, having lived in Britain, Australia, China and Hong Kong. His travels have taken him to Indonesia, Israel, Italy, Japan and a number of other countries. He has studied the Japanese sword arts and has a long history of involvement in the shooting sports, which has included authoring submissions to government on various firearms related issues and assisting in the design and establishment of shooting ranges.