The story of the Talbot-Lago T26 began during the dark days of the Second World War in Nazi German occupied France. The failing Talbot company had been hit by the Great Depression like so many others and placed in receivership in 1934 but had continued to operate enabling it to be purchased by manager Antonio Lago in a management buy out in 1936. Antonio Lago brought a new vision to the old company and he created a rationalized set of model offerings based on four main chassis types designed by Walter Becchia by the time he was able to purchase the company. The new chassis designs featured an independent front suspension using transverse leaf springs and were either fitted with the Talbot 13CV four cylinder OHV 2,323cc engine, or a version of the company's six cylinder engine; the 15CV of 2,696cc capacity, the 17CV of 2,996cc, or the 23CV at 3,996cc. All of this development work was sandwiched in the five years between the company going into receivership and the outbreak of World War II and the Nazi invasion of France in 1940.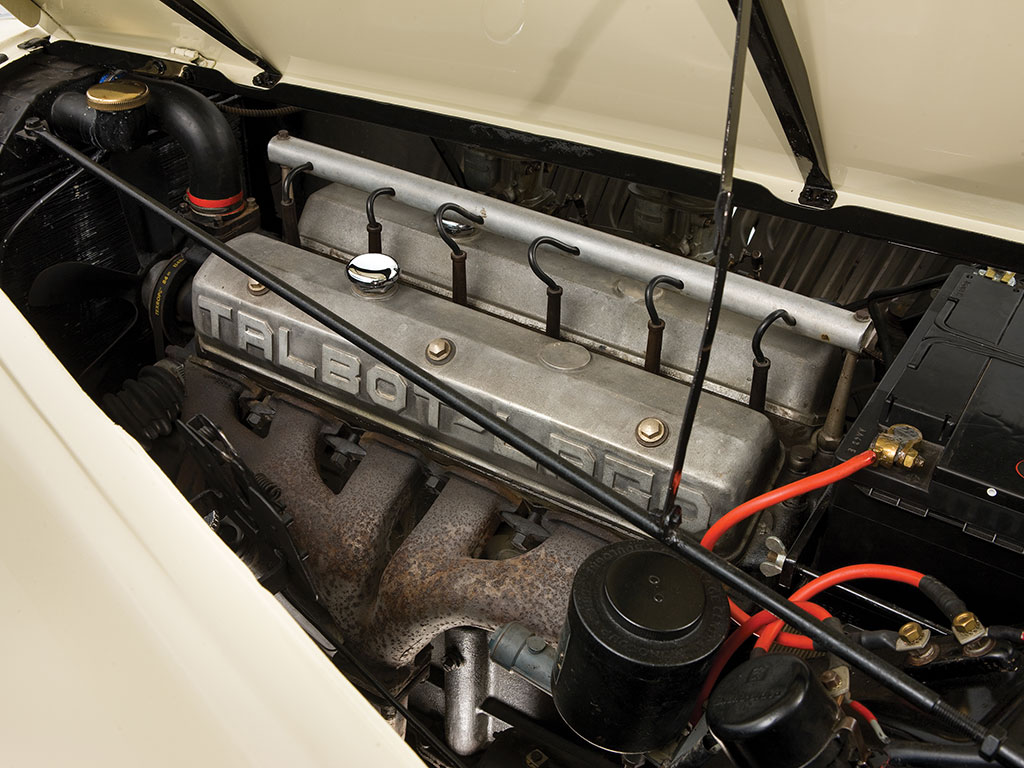 Walter Becchia left Talbot to take up a job with Citroën but Antonio Lago was able to recruit another engineer Carlo Machetti in 1942 and the two of them got quietly to work on the creation of a new engine for the era they hoped would follow with the defeat of the Nazis. This new engine was in some respects similar to the one being secretly developed by Sir William Lyons across the channel. It was a twin overhead camshaft unit but larger at 4,483cc; a size that the XK Jaguar engine would later approach. The new Talbot engine utilized the same bottom end as its six cylinder predecessors but the twin overhead camshaft hemispherical head was a new design by Carlo Machetti.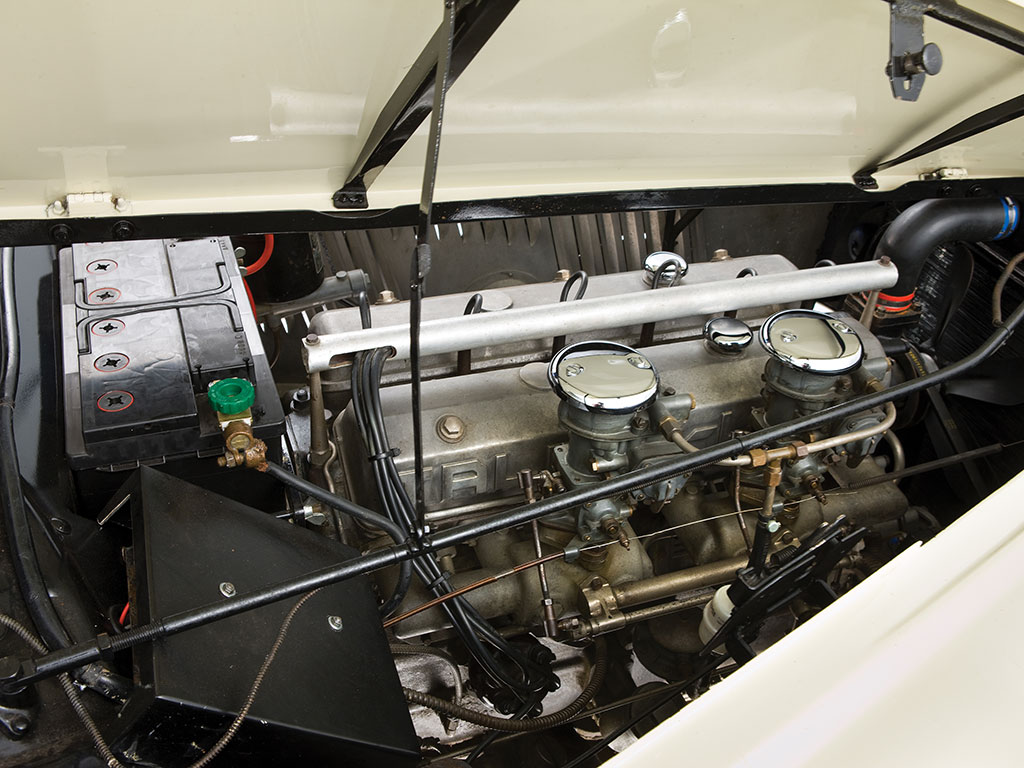 By 1946, when post war austerity was still very much in force, Talbot-Lago premiered this engine and their new car based on a freshly designed chassis that featured a fully independent front suspension with twin wishbones and coil springs. This was the Talbot-Lago T26 Record and it boasted a superbly powerful engine with excellent torque characteristics to match its impeccable handling. Brakes were drums all around made just as large as the 16″ road wheels would allow to be fitted.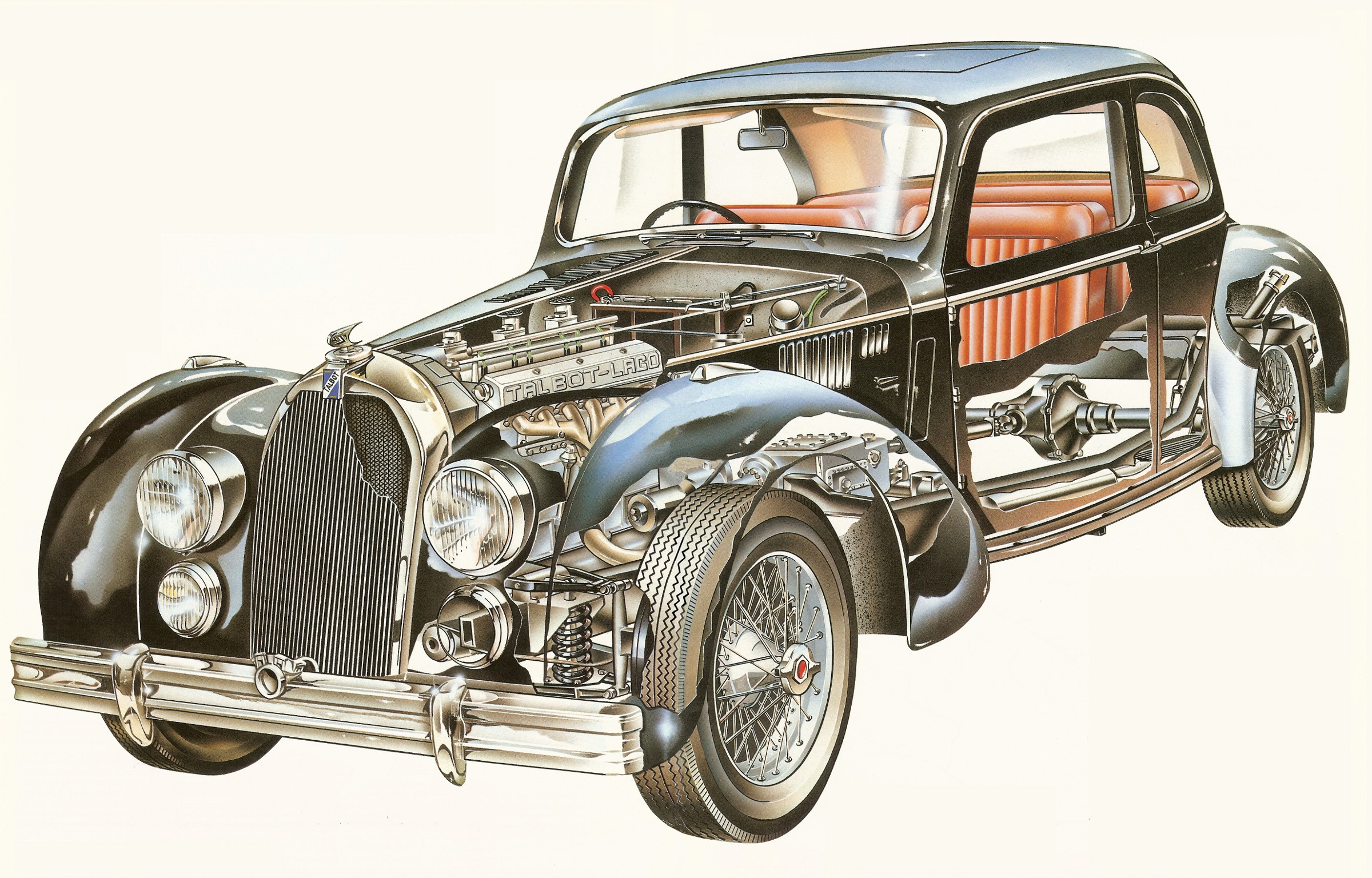 Antonio Lago recognized that his luxury sporting saloon would need the right "bells and whistles" to assist in its success in competition against its post war rivals and so he opted to install the four speed Wilson pre-selector gearbox in the T26 Record as standard equipment. The gearboxes in most cars of the time were not all synchromesh requiring significant driver skill to operate them. The Wilson pre-selector gearbox made gear-changing easy and quick and had become a gearbox of choice for racing and competition cars.
Antonio Lago did not only make this new road car but he also created a T26C racing car using the same basic mechanicals but with a race tuned engine that produced around 280bhp depending on the version. The T26C was not as sophisticated as some racing cars of the time but what it lacked in supposed sophistication it made up for in reliability and consequently racked up a string of impressive competition successes. In order to win a race you have to actually finish it; the blue Talbot-Lago T26C were good at finishing races and at finishing in first place. The race successes began with the 1948 Coupe du Salon at Montlhéry where Talbot-Lago managed a first, second and third trifecta, followed by a first at the 1949 Belgian Grand Prix in which driver Rosier did not stop for the entire three and a half hours of the race. That year a Talbot-Lago driven by Chiron won the French Grand Prix and then in 1950 a Talbot-Lago driven by Louis Rosier and his son Jean-Louis Rosier won at Le Mans with dad driving all bar two laps of the race. Louis Rosier managed that despite having to stop for engine repairs and then he had an unexpectedly close encounter of the feathered owl kind that smashed his goggles and left him with scratch marks on face and head but the old French Resistance fighter kept on to victory.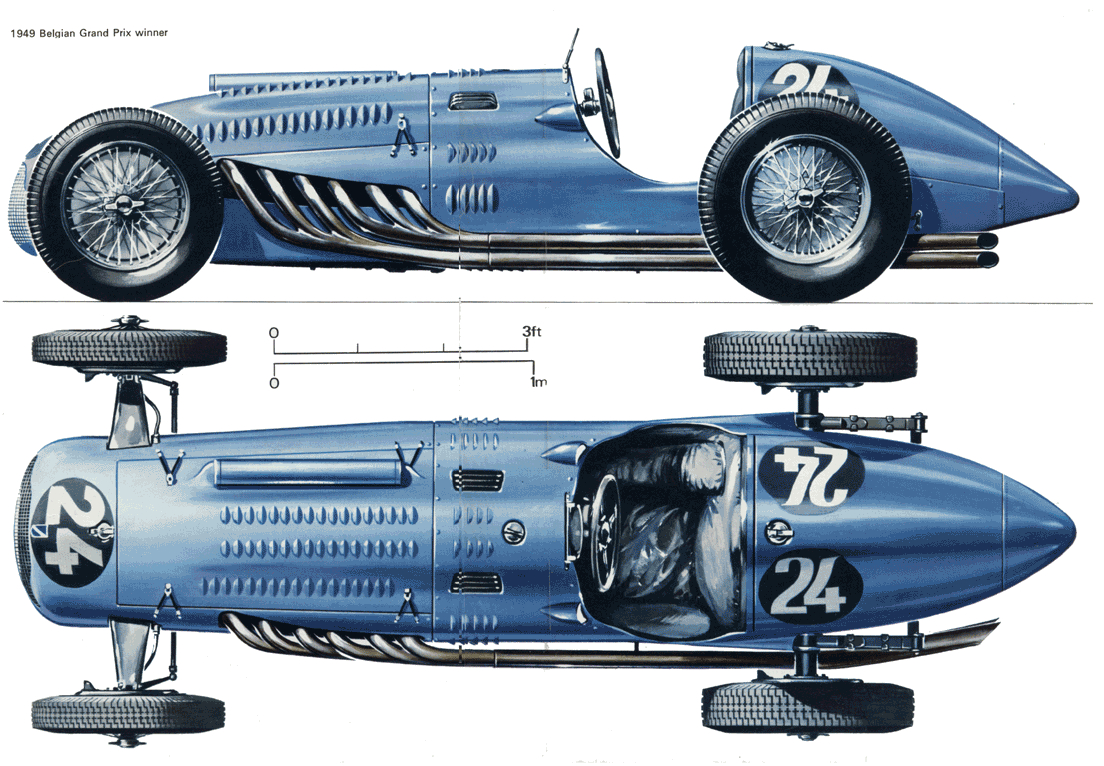 It was at the height of the competition successes in 1949 that Antonio Lago took a car to the Paris Auto Salon in the hope of interesting buyers in his extraordinary automobile, the T26 Record. The car that was exhibited at that Paris show was the cream 1950 Talbot-Lago T26 Record Cabriolet by Antem pictured below and in our feature images above.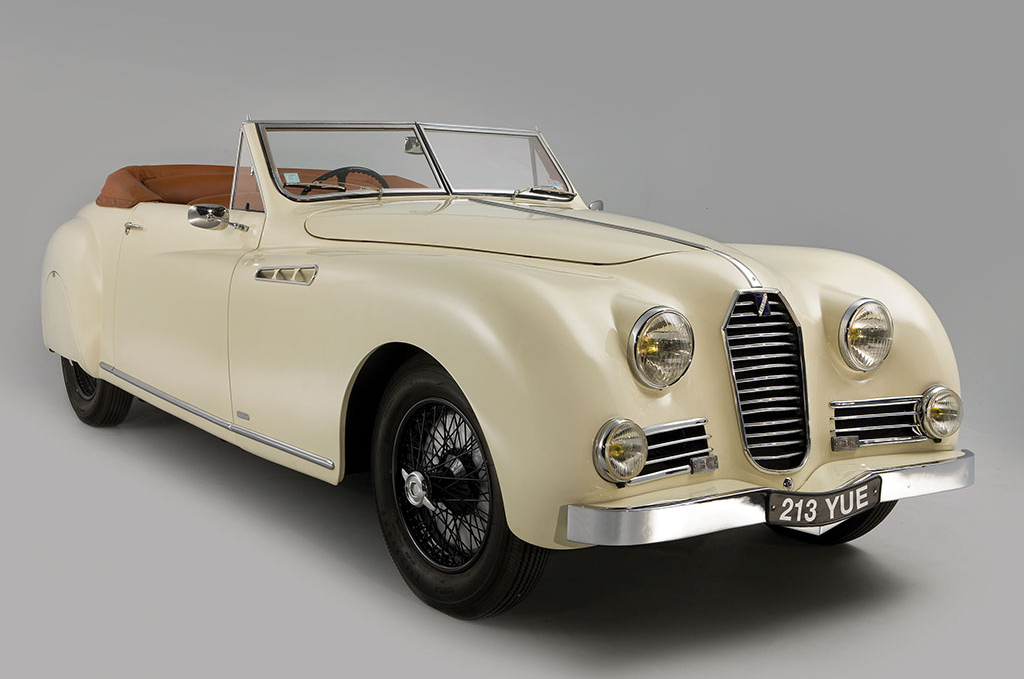 This car is coming up for sale by RM Sotheby's at their London auction to be held on September 6th, 2017.
You will find the sale page for this car if you click here.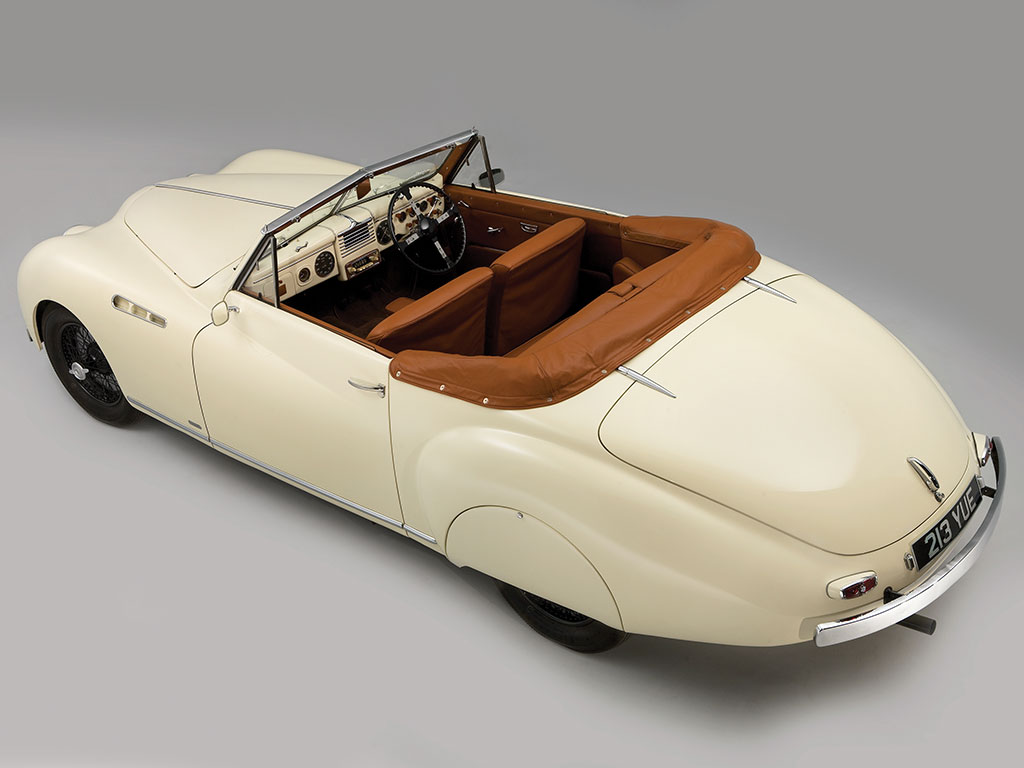 This car is listed as being in good mechanical condition and it was treated to a bare metal re-paint in 2008 and has been re-trimmed in tobacco leather. The paintwork and upholstery compliment each other nicely and the car is listed as being one that can either be bought and enjoyed as a driving car as is; or one could invest the additional effort into bringing it up to concours standard for entry into the most prestigious events in the world. Personally I would want to keep it as it is and enjoy the driving experience often.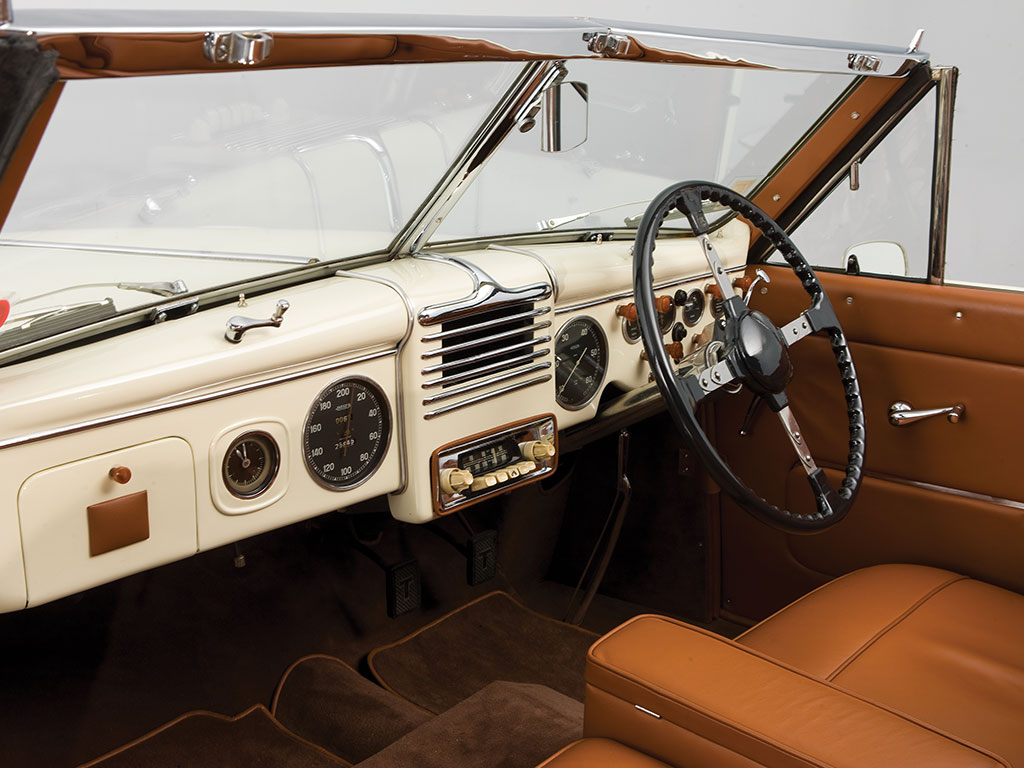 In some respects the Talbot-Lago T26 Record shares some of the same ideas that inspired the Jaguar XK120 and there are some similarities in the appearance and specifications of the two cars. They were however designed in parallel with their respective designers having no knowledge of the other until the cars began being shown to the public, the Talbot-Lago T26 Record beginning in 1946 and the Jaguar XK120 later in 1948.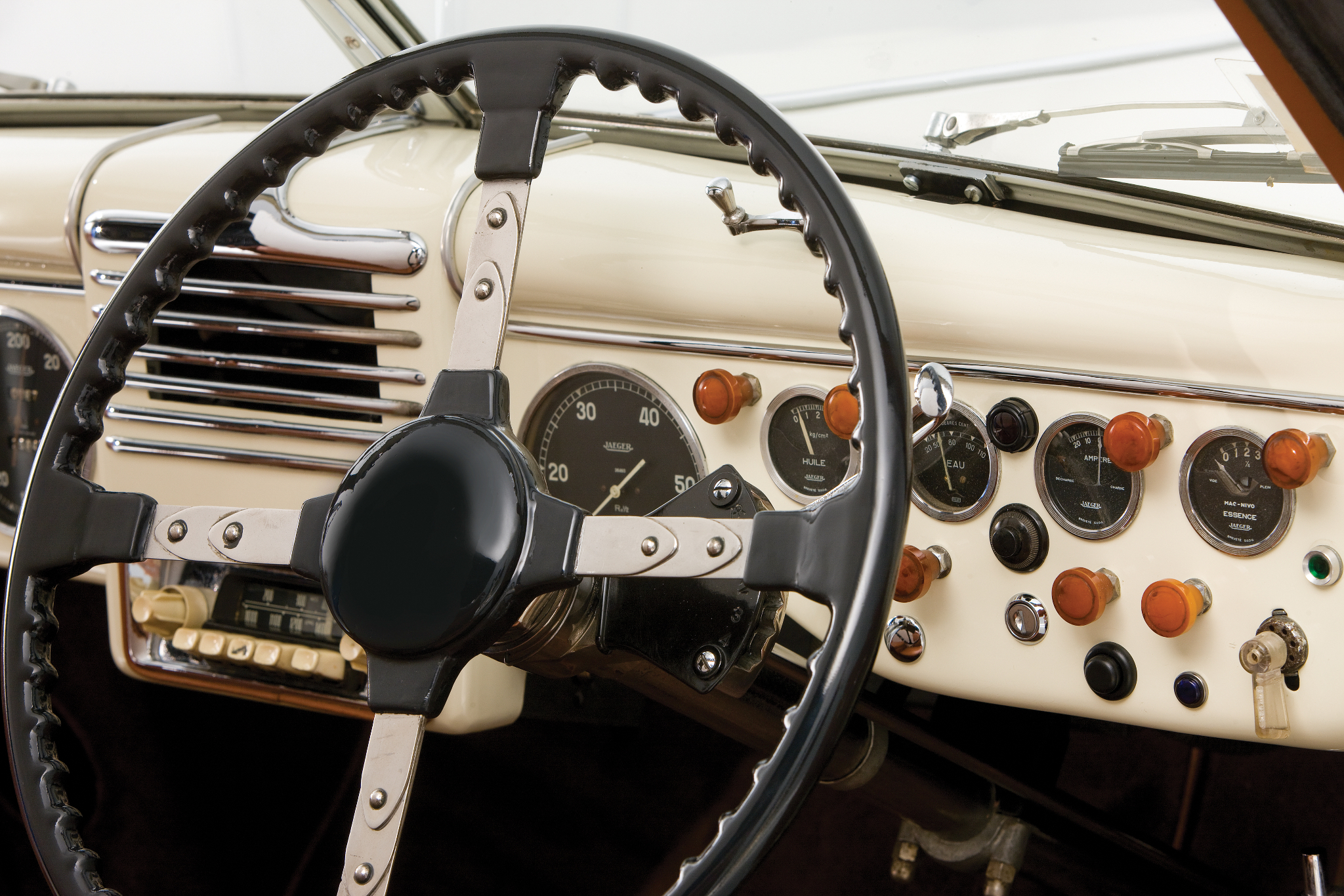 Given the choice between a Jaguar XK120 or a Talbot-Lago T26 Record I think I'd choose the T26. Which would you choose?
(All photos of the 1950 Talbot-Lago T26 Record Cabriolet by Antem credit: ©2017 Courtesy of RM Sotheby's. All other photos as marked).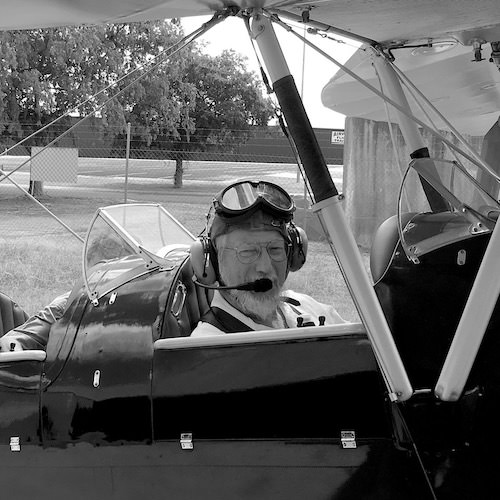 Jon Branch is the founder and senior editor of Revivaler and has written a significant number of articles for various publications including official Buying Guides for eBay, classic car articles for Hagerty, magazine articles for both the Australian Shooters Journal and the Australian Shooter, and he's a long time contributor to Silodrome.
Jon has done radio, television, magazine and newspaper interviews on various issues, and has traveled extensively, having lived in Britain, Australia, China and Hong Kong. His travels have taken him to Indonesia, Israel, Italy, Japan and a number of other countries. He has studied the Japanese sword arts and has a long history of involvement in the shooting sports, which has included authoring submissions to government on various firearms related issues and assisting in the design and establishment of shooting ranges.