For classic rifle enthusiasts Winchester's pre-64 Model 70 is one of the most desirable rifles on earth although their current model Super Grades complete with controlled feed action are utterly superb; I have one, and I am constantly impressed with just how excellent it is. But it was the pre-64 that was the original classic and if you are looking for a rifle that you will delight in then a pre-64 Model 70 is highly likely to fit the bill. In decent condition they are not inexpensive, but they are worth it.

One of the later calibers for which the pre-64 Model 70 was chambered was the .264 Winchester Magnum which was released in 1959, the year before our featured Model 70 was made. So this Model 70 is an example of one of the earliest rifles chambered for the .264 Winchester Magnum. The .264 Winchester Magnum was an interesting cartridge. It was designed to be a magnum 6.5mm and whether by intention or accident it is pretty much the ballistic twin of the European 6.5x68mm of 1938. The 6.5x68mm long held the title of being the highest velocity rifle cartridge above .22″ caliber propelling a 93grain bullet at around 3,900fps and a 123grain bullet at 3400fps. In order to achieve that performance pressures were high and the Berdan primed RWS cartridge cases used a special size primer of .238″ diameter made for just the 6.5x68mm and its sibling the 8x68mm. The .264 Winchester Magnum duplicated the ballistics of the 6.5x68mm but was based on the commonly available .300 Holland & Holland Magnum case necked down and shortened to fit a standard length Model 70 action.
The .264 Winchester Magnum did not catch on in the United States and there are a couple of reasons for that. The main one is that Winchester made the mistake of creating the chamber so that it required the use of a stepped bullet that had a front section of bore diameter that rode above the rifling and a shank section of groove diameter that engaged the rifling. This made it more difficult to reload for and limited bullet choice. The second reason for its lack of acceptance is that it is very high intensity and barrel fouling and barrel burn out were real issues. That being said it was and still is one of the flattest shooting and, more importantly, best wind bucking calibers one could ever hope to use. with a 26″ barrel muzzle blast is acceptable and recoil is quite pleasant; out of a short barrel muzzle blast is decidedly unpleasant and guaranteed to ensure you will need hearing aids in later life.

The 1960 vintage Winchester Model 70 in .264 Winchester Magnum in our photos looks like it still has the original barrel and that may well mean that the barrel is burned out by now. But that will depend on how the rifle has been used. It would be worth buying it and taking the chance on it I think. Bring it home and clean all the copper fouling out and you might be in for a nice surprise.
Getting all the copper fouling out of a barrel doesn't take a lot of effort but does require patience. The Revivaler method is to use old fashioned Hoppes No. 9 and follow these simple steps:
Wet a loose fitting patch with Hoppes No. 9 and push it through the bore from breech to muzzle, discarding at the muzzle. Leave it to soak for ten minutes or longer and repeat three or four times.
Wet an aluminum cored nylon bristle brush in No. 9 and work it both ways through the barrel ten or fifteen times – discard at the muzzle.
Use a fairly tight dry patch and push it through the bore discarding at the muzzle. (I use an old fashioned Parker-Hale roll jag for this with "Forbytoo" 4″x2″ patches or similar).
Repeat this until either you get fed up with doing it or until the wet and dry patches all come through clean. For a heavily fouled bore it will not all come out on the first few attempts. Patience is the important thing. Once you've done this a few times over an occasional cup of tea or coffee put the rifle away to soak overnight. I prefer to stand it muzzle down on a pad of tissue. In the morning if you see a green ring on the tissue you're not finished yet. Repeat the process again and soak overnight again. With something like a .264 Winchester Magnum it can take a week before the happy morning when you lift the rifle off the tissue and find no green ring. If you are patient it will happen, but if the rifle has not had a thorough cleaning for years it might just take more than a week.
For those who do not have the "patience of Job" a faster acting solvent such as Sweets 7.62 or Barnes CR-10 will get results more quickly. However, because both Sweets 7.62 and Barnes CR-10 are ammonia based they should not be left soaking in the barrel for more than about three minutes. Do not soak overnight with Sweets or Barnes. If you decide to use both Hoppes No. 9 for overnight soaking and Sweets or Barnes for active scrubbing be careful to clean out one chemical thoroughly before using the other one. You don't want to risk their reacting together if mixed.
I prefer to use a bore guide to keep the solvent out of the action and I recommend you do too.

The 1960 vintage Winchester Model 70 in our photos is coming up for sale by Rock Island Auction on June 24, 2017.
You will find the sale page for this interesting rifle if you click here.
Expected sale price is USD$950-$1,500.
Rock Island Auction list the condition of this rifle as follows: "NC – FINE: All original finish 90% – 94% or better, some dings in wood wear commensurable with percent of finish
WW – WOOD IS WORSE FOR THE PERCENT FINISH RATING GIVEN"
This is such an interesting classic Winchester Model 70 I think I'd like to give it a home where it would get a good measure of TLC. The icing on the cake is that unusual folding peep sight built into the rifle-scope mount base. I haven't seen many like that.
(All pictures courtesy Rock Island Auction).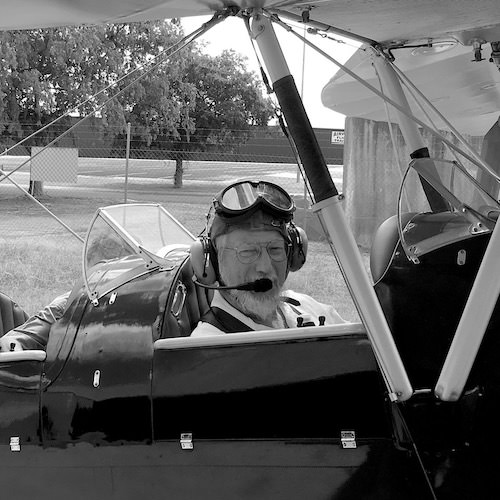 Jon Branch is the founder and senior editor of Revivaler and has written a significant number of articles for various publications including official Buying Guides for eBay, classic car articles for Hagerty, magazine articles for both the Australian Shooters Journal and the Australian Shooter, and he's a long time contributor to Silodrome.
Jon has done radio, television, magazine and newspaper interviews on various issues, and has traveled extensively, having lived in Britain, Australia, China and Hong Kong. His travels have taken him to Indonesia, Israel, Italy, Japan and a number of other countries. He has studied the Japanese sword arts and has a long history of involvement in the shooting sports, which has included authoring submissions to government on various firearms related issues and assisting in the design and establishment of shooting ranges.