In November of 1937 in a Germany where universal conscription had been introduced two years earlier and the creation of Biker Private Troops had been agreed to the German Oberkommando Heer (OKH) became engaged in discussions with Germany's two main motorcycle makers, BMW and Zündapp, with a view to creating a purpose built military motorcycle. Prior this military motorcycles had been ordinary civilian models with little or no modification other than painting them with military paint. The German Army was actively preparing to go to war however and the civilian bikes were not the bikes which the Wehrmacht planned to use in their new Blitzkrieg strategy that would require fast troop movements using vehicles and tanks whilst the Luftwaffe engaged in terrifying and destroying their enemy from the air. The Germans had created a new kind of warfare that required vehicles and armor.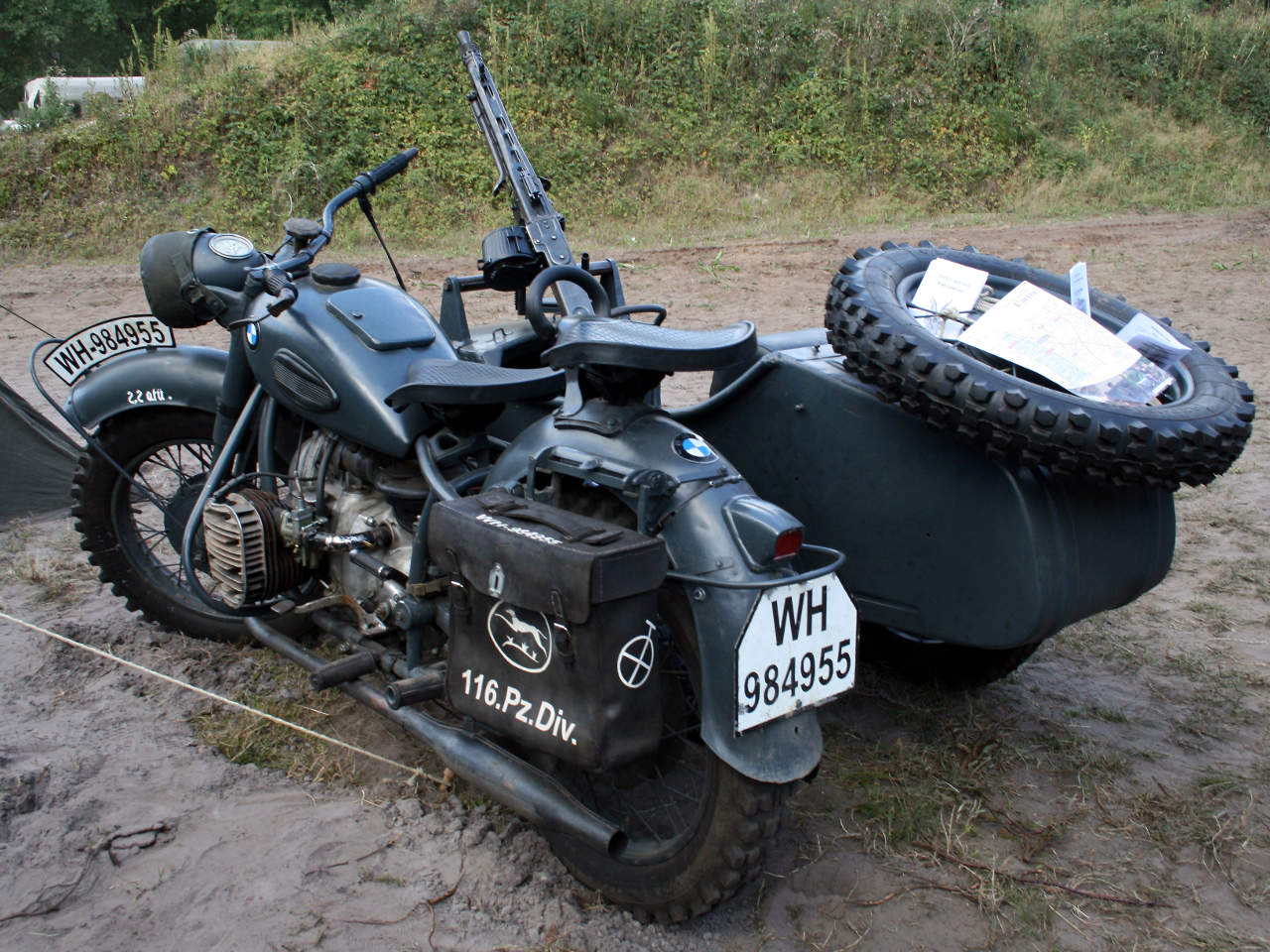 With typical German thoroughness and attention to detail the German High Command created a set of specifications to ensure these motorcycles fitted their assigned role perfectly. The specifications given to BMW and  Zündapp were these:-
These were to be motorcycle and side-car units with a load capacity of 500kg divided 250kg on the motorcycle and 250kg on the side-car.
Tire size was to be 4.50×16″ (the same as the Volkswagen and its military variants).
Fuel capacity had to be sufficient to provide a range of 350 kilometers.
Ground clearance was to be a minimum of 150mm (about 6″).
Maximum speed with a full load was to be 95km/hr.
Normal cruising speed was to be 80km/hr.
Mudguards front and rear had to provide sufficient clearance for the easy fitting of snow/mud chains.
(Above information courtesy wehrmachtsgespann.de).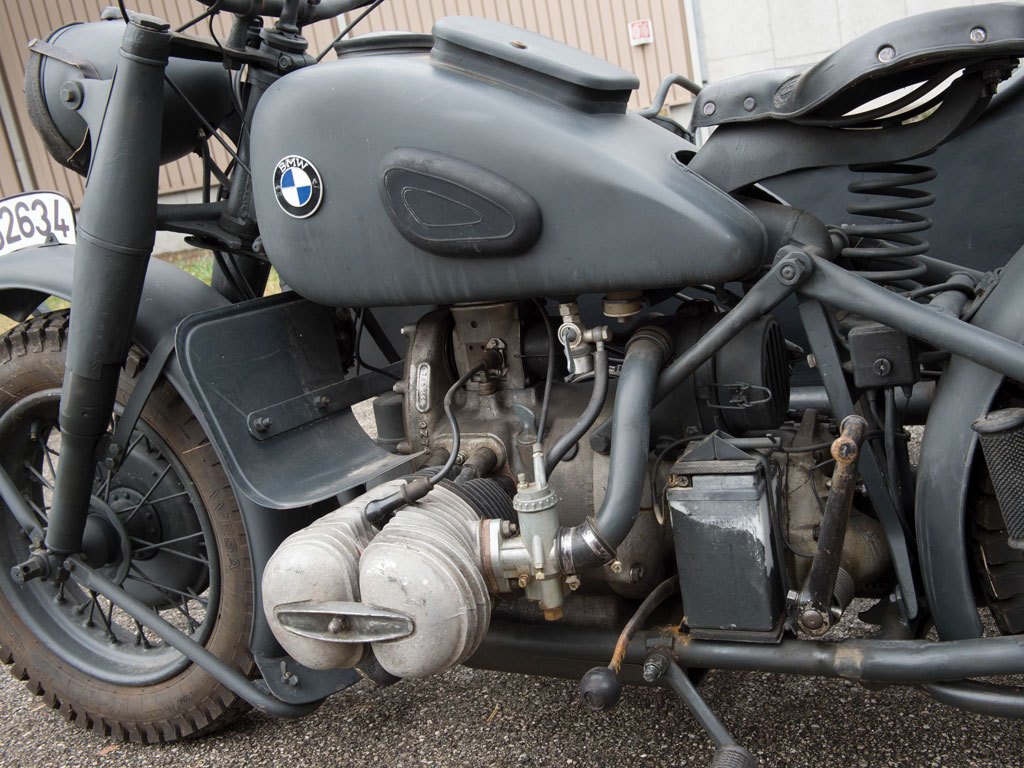 BMW already had a working prototype of a motorcycle and side-car that would work perfectly which they had built and tested in 1934 in winter conditions. This bike featured a driven side-car wheel with a differential to share the drive between the motorcycle rear wheel and the side-car. BMW found however that the 750cc side-valve engine of their earlier R71 bike would not be suitable for the new military motorcycle so they developed a new horizontally opposed 750cc OHV engine that developed 26hp. Other features from the R71 carried over however including the telescoping front forks and the use of shaft drive.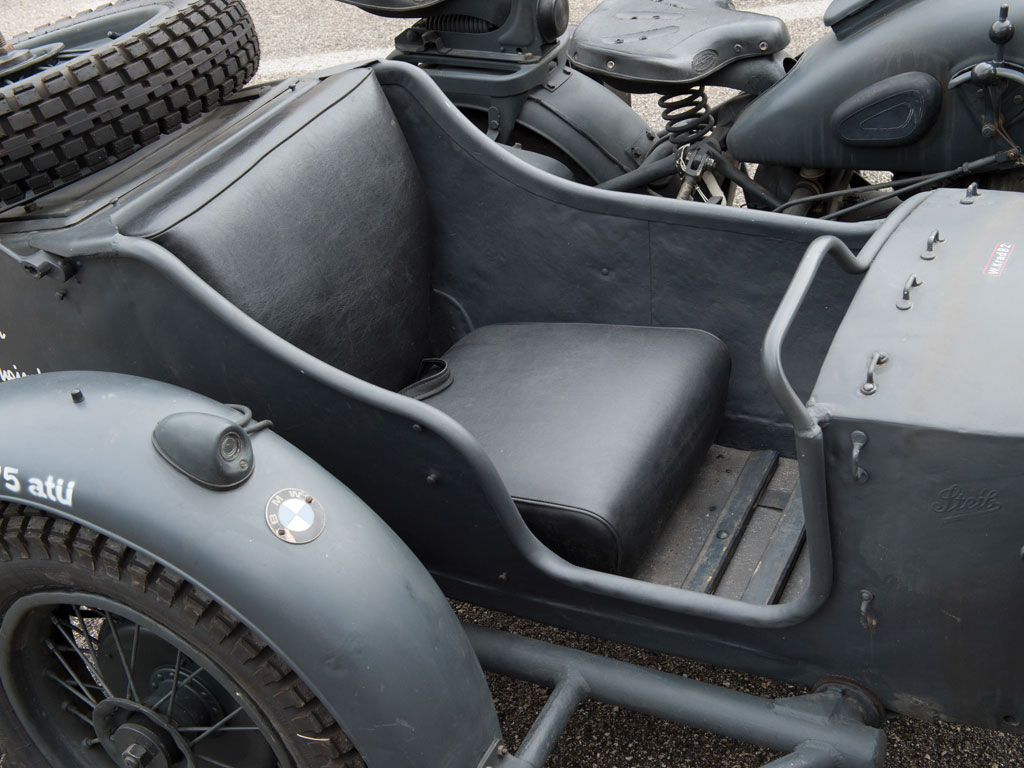 BMW would have been very well informed as to the conditions in which their military motorcycles were going to need to function. Hitler's propaganda minister Josef Goebbels's father in law Guenther Quandt had a major share in BMW, a share that was inherited by Josef and Magda Goebbels' sole surviving son Harald Quandt in the post war era. So the BMW R75 was built with both the rigors of desert warfare in North Africa in mind but also with the ability to function well in the icy conditions expected in the planned invasion of Russia. It turned out to be such an excellent design that the US government got both Harley-Davidson and Indian to create military motorcycles based on it and the Soviet Red Army quietly acquired five military R75's via Swedish intermediaries which they copied and created their own Dnepr M-72.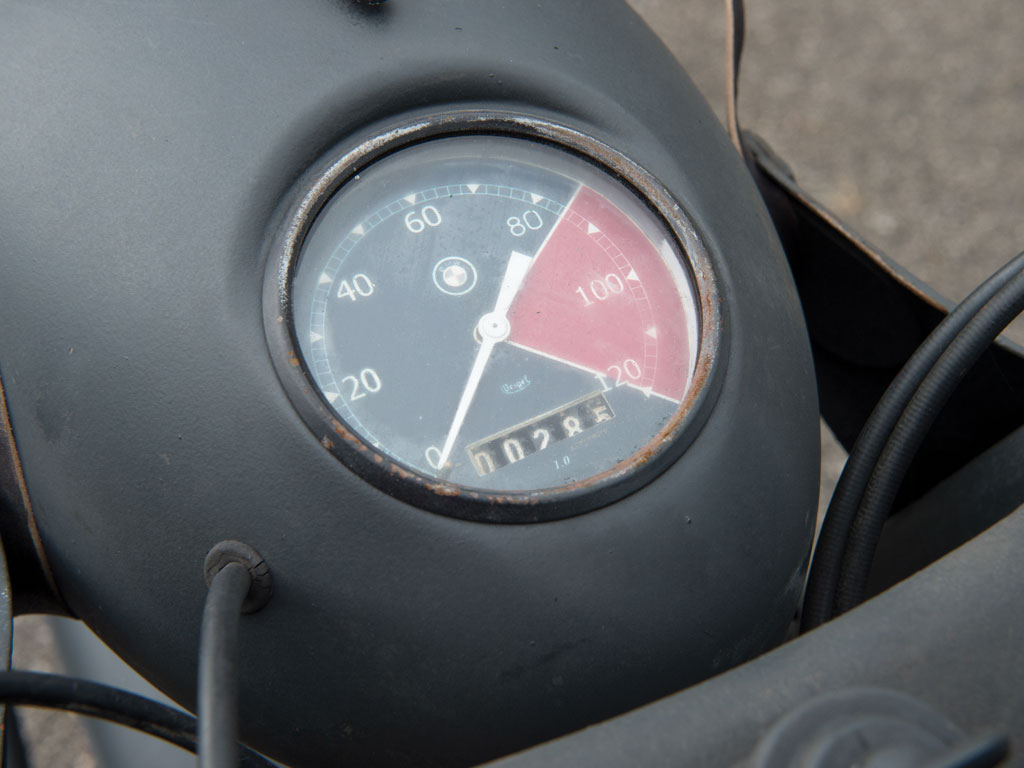 The BMW R75's gearbox was a four speed with reverse and it also had an "on-road" range and an "off-road" range similar to a Land Rover so these were a bike that could negotiate almost any terrain, travel at walking pace if needs be in company with infantry, travel as fast as the fastest speeds that military convoys were permitted to go at and travel quickly on the Autobahn.
Despite much of the preparatory work for the BMW R75 being already done the motorcycle did not actually go into production until 1941, after the beginning of the Second World War in 1939. Adolf Hitler and his foreign minister Joachim von Ribbentrop had not expected Britain to declare war on Germany in 1939 and when she did it came as a surprise to both of them. When Joachim von Ribbentrop informed Hitler that Britain had declared war Hitler said to him "Now what?" Indeed from that declaration of war on 3rd September 1939 there was an eight month period of inaction called "The Phony War" which was finally broken by the Germans with their opening of their attack on France and her neighbors on 10th May 1940 subsequently leading to Dunkirk and then the Battle of Britain.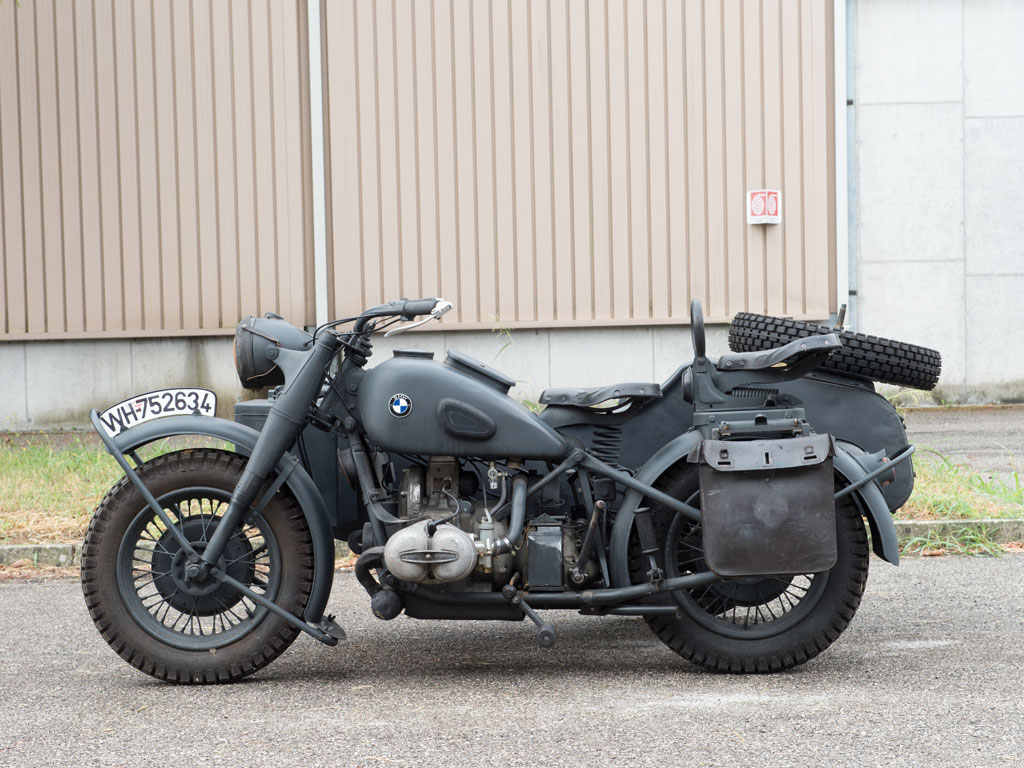 The BMW R75 military motorcycle combination in the picture above is coming up for sale by RM Sotheby's at their Duemila Ruote auction to be held over 25th-27th November 2016 in the city of Milan, Italy.
You will find the sale page for this motorcycle if you click here.
The BMW R series motorcycles that stemmed from the military R75 have a long history and have developed from a legacy of thoroughness and attention to detail in both their design and actual construction. That they have survived so long and been so widely imitated is a testimony to just how good a motorcycle combination the BMW R75 was.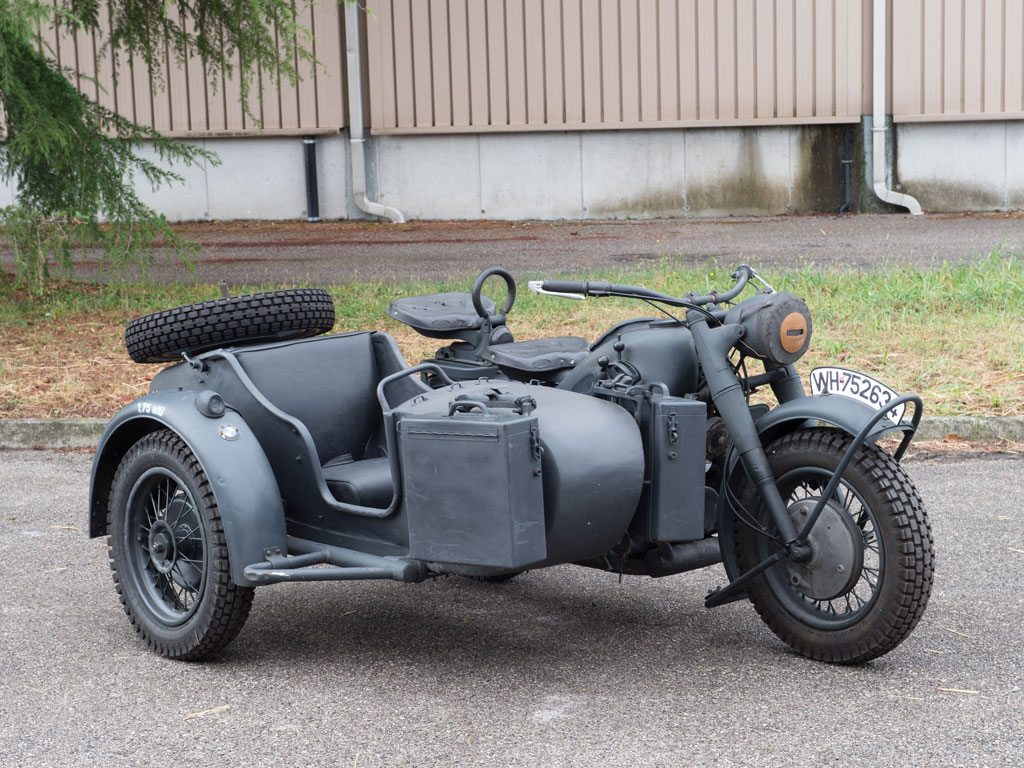 (All pictures courtesy RM Sotheby's except where otherwise marked).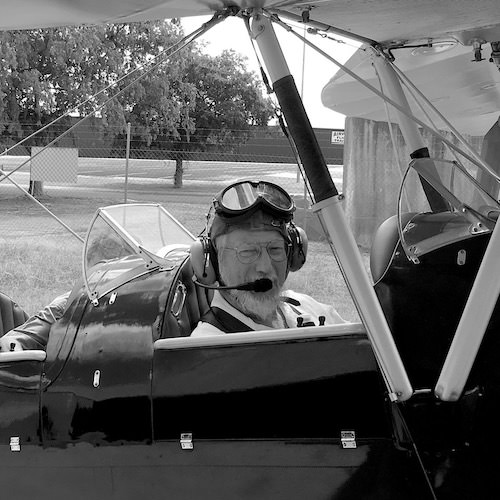 Jon Branch is the founder and senior editor of Revivaler and has written a significant number of articles for various publications including official Buying Guides for eBay, classic car articles for Hagerty, magazine articles for both the Australian Shooters Journal and the Australian Shooter, and he's a long time contributor to Silodrome.
Jon has done radio, television, magazine and newspaper interviews on various issues, and has traveled extensively, having lived in Britain, Australia, China and Hong Kong. His travels have taken him to Indonesia, Israel, Italy, Japan and a number of other countries. He has studied the Japanese sword arts and has a long history of involvement in the shooting sports, which has included authoring submissions to government on various firearms related issues and assisting in the design and establishment of shooting ranges.